Many millennials are striving to find a career that not only pays well but also brings them enjoyment and fulfillment. This is a wise decision, as issues such as mid-life crises and job-related depression are prevalent. However, some individuals take this pursuit to the extreme and attempt to blend their personal and professional lives in ways that can lead to conflict. As they navigate the challenges of love and marriage, the three couples on 'Love & Marriage: Huntsville' are also working towards the growth and development of their city through their real estate business, The Comeback Group.
As they strive for success in both their personal and professional lives, they must confront the realities of their relationships and find a way to balance it all. Tiffany Whitlow and Louis Whitlow are one the socialite couple who attempt to resolve their marital issues. The pair got into hot waters where the viewers and cast felt that they were not taking the advice of Dr Francis properly. Let's find out if the two are still together or did they fail in the test of love.
Tiffany and Louis' Love & Marriage: Huntsville Journey
Tiffany and her recently married spouse Louis Whitlow joined the cast of the show to work on the complexities in their marriage. The two have two teen boys from their previous relationships and have always wanted to have kids of their own, which the pair thought was not possible due to their health and the reservations they had with respect to Black maternal health. Tiffany informed Louis that she desired to have a child with him after they had been married for two years, but Louis had doubts about the idea.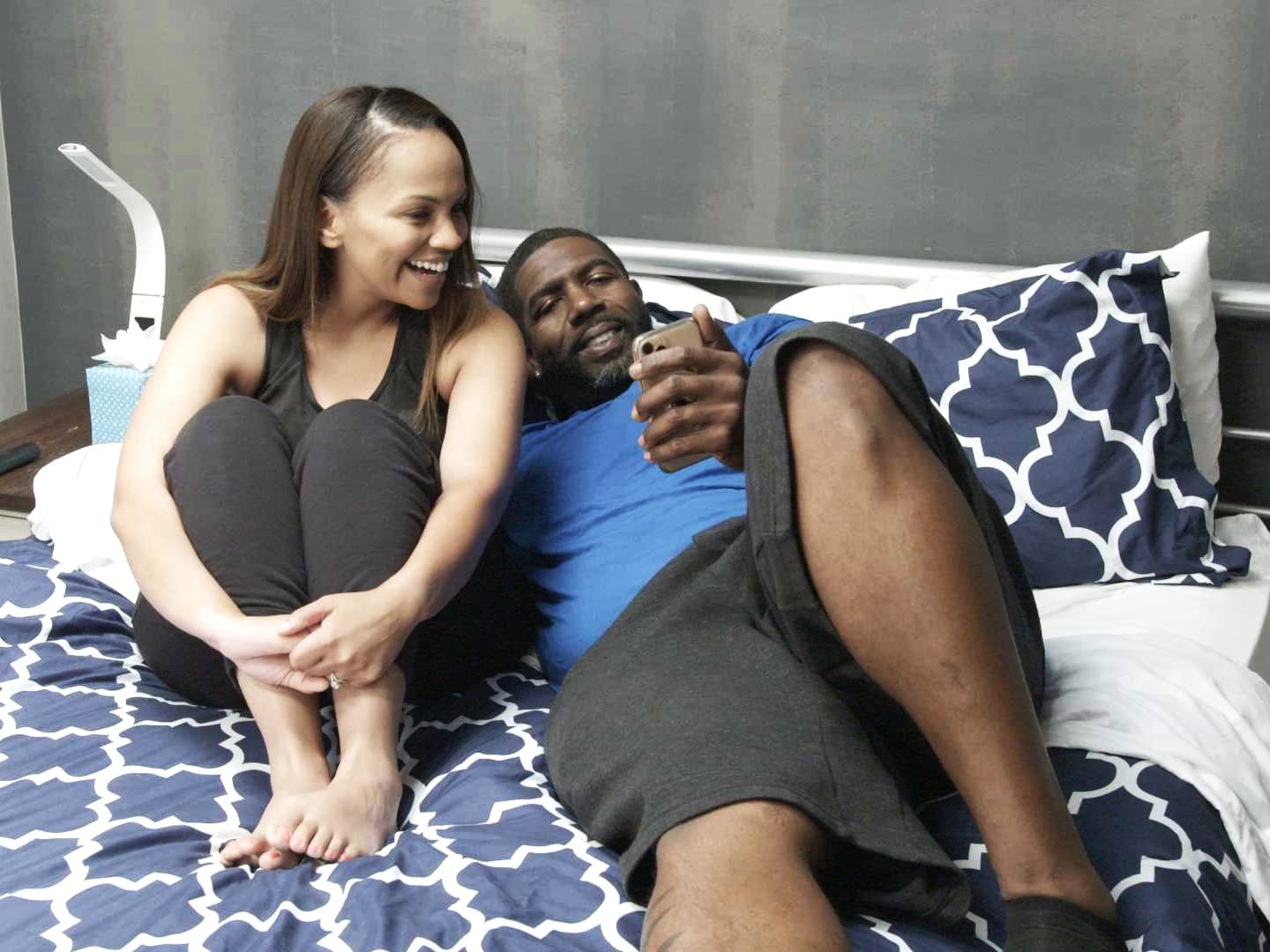 The two had previously agreed not to have children, and Louis was worried about Tiffany's dedication to her work, which he thought was excessive. Whenever the topic came up, the discussions became heated. However, Tiffany eventually convinced Louis to have a child with her. On the show, their entire pregnancy journey was documented, involving sweet moments and heated arguments. When the couple met marriage counselor Dr. Francis, the two were accused of not committing to their marriage.
In between therapy sessions, Tiffany excused herself from receiving a phone call. The act was not taken as a good sign by the doctor, and she was questioned about her commitment to her marriage. Both Tiffany and Louis didn't take the accusations well and ended up having a heated argument with the doctor. Incidents like this were quite frequent, which led the cast to believe that their relationship was rocky and a lot of couple therapy was required.
Are Tiffany and Louis Still Together?
Tiffany Whitlow and Louis Whitlow recently gave birth to their beautiful baby boy, and the two couldn't be in more love with each. As they welcomed their first child together, their relationship truly reached the next level, with their love increasing by two folds. As the Co-Founder and Chief Development Officer of Acclinate, Tiffany is passionate about advancing clinical trials and genomic research to better represent the diverse world.
In addition to her work at Acclinate, Tiffany is an active member of several organizations in the Huntsville, Alabama, area. As a member of the Women's Economic Development Council, she is a champion of women as leaders in business and in the community through education, mentorship, and strategic connections. She also serves as a Board Member for the United Way of Madison County, Urban Engine, and Nexus Energy Center, where she is committed to advancing economic success, entrepreneurial growth, and sustainable energy solutions.
As the President of Driven Solutions, she helps businesses optimize their operations through innovative solutions and strategic partnerships. The multitalented entrepreneur is also dedicated to making a positive impact in the community and beyond. Louis is currently working as the Vice President of Development at Driven Solutions and has been doing a fantastic job in his position. We are extremely happy seeing the two together and hope the best for the pair.
Read More: Are Melody and Martell Holt From Love & Marriage: Huntsville Still Together?