Aiding young singles to find a partner, 'Love Island' is the ultimate matchmaking arena as it brings together a group of singles on a remote island. No longer do singles have to put in scrupulous efforts to find romance. In a whirlwind of dating, jealousy and drama, the reality television show envelopes contestants in several games and challenges to help them meet the right one. Like its predecessors, season 9 of 'Love Island UK' also gave way to a number of matches.
Zara Deniz Lackenby-Brown and Tom Clare are one of the couples on the tropical island who enthralled audiences. Naturally, many still wonder if the duo managed to make it work in the face of numerous challenges. So, if you're also curious to find out, look no further because we've got all the answers right here!
Zara and Tom's Love Island Journey
Strutting onto the island with the hopes of finding the right connection, the 25-year-old actress and model Zara enchanted everyone with her charisma and confidence. While her articulate and bold style allowed her to be upfront with everyone in the villa, Tom's reserved personality meant that the duo had a lot of differences in their personality and demeanour.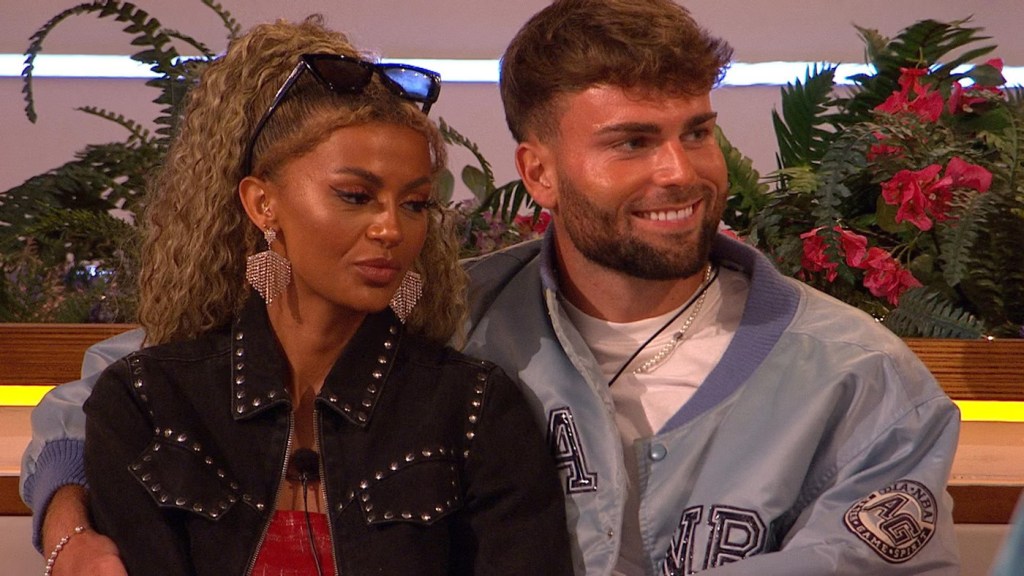 The 23-year-old English footballer arrived on the Island to meet the girl of his dreams but found it difficult to establish a solid connection with anyone until he met Zara. While the duo hit it off from the get-go, Tom's interest in ring-girl Olivia Hawkins meant that he and Zara were treading on murky waters. Things turned more serious when Tom locked lips with co-star Ellie Spence. When Zara confronted Tom and said that his parents might not like the way he's toying with three different women, the footballer erupted, tore apart his shirt and walked away from Zara in a fury. While his reaction to Zara's comments attracted much heat, soon, all was forgiven.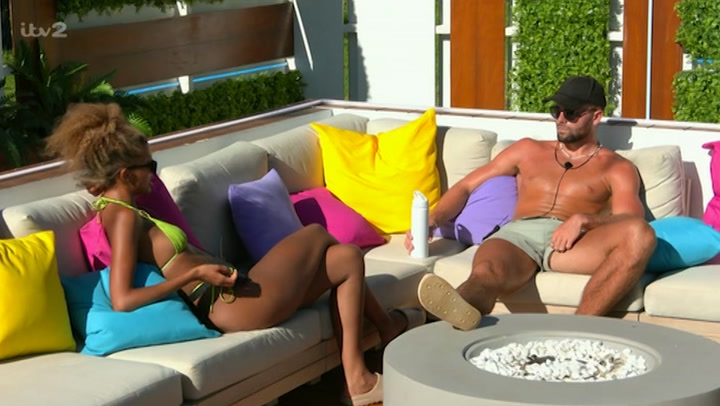 The final straw dropped in a Truth or Dare challenge when Tom was asked what would his idol woman be like, and he answered that his idol woman would have the body of Zara, the face of Olivia and the personality of Lana. The challenge carried little meaning to Tom. However, for Zara, the decision meant a lot, and she felt hurt by being identified as nothing but a replaceable body. As such, the two decided to walk away from each other. However, new things came to light after Zara was ousted from the villa on day 16, leaving many to speculate about how they parted ways on the show.
Are Zara and Tom Still Together?
No, Zara Deniz and Tom Clare are no longer together. After leaving the island, Zara spoke to On Demand Entertainment about the actual things that came to pass on the island that did not make it on air. While Zara and Tom did possess a magical chemistry, their end was brutal. Even before the Truth and Dare challenge that led to their eventual breakup, Tom had vilified Zara for having feelings for other men in the villa. Recalling the heated argument where Tom chastised Zara for making him jealous, the 25-year-old actress said that Tom depended more on hearsay and gossip rather than doing what he wanted and following with what he felt was right.
While their ferocious argument even left Zara in tears, the scene never made it to the television. So, despite their initial attraction and palpable chemistry, Tom and Zara's relationship did not work out. On the show, Tom walked out of the villa with fellow contestant Samie Elishi. However, a month after the cameras closed on them, Tom and Samie decided to part ways. As for his career on the pitch, mere days after coming back from the tropical island, Tom decided to quit his football career and leave Macclesfield Town FC in order to pursue new opportunities.
Similarly, Zara also sparked a romance with her former co-star Jordan Hames after she left the villa. However, the sparks soon fizzled out. As of now, the 25-year-old actress and model is focusing on her career and work. She continues to work as a property developer and a model. Since her appearance on the reality show, Zara has accrued wide attention for her confidence, charm, and personality. So, even though Tom and Zara decided to walk away from each other on the island, it is safe to say that the entertainment stars have big things stored in their future!
Read More: Are Olivia and Maxwell from Love Island UK Still Together?