Since its revival in 2015, 'Love Island UK' on ITV2 has garnered abundant viewership for its entertaining dating reality show setup. With a dozen of international spinoffs and nine seasons under its ambit, the reality TV show has viewers hooked worldwide. The rules are simple; contestants must find the right pair and overcome the challenges set throughout the season. Naturally, couples with bad chemistry and lesser audience appeal are eliminated.
Season 9 of 'Love Island UK' brought several twists and turns. Olivia Hawkins and Maxwell Samuda found each other on the Casa Amor segment of the show. While Olivia joined the group on Day 1, Maxwell joined the show on Day 28 on the Casa Amor segment, where both boys and girls are introduced to six new people. After getting together on the show, the two were eliminated shortly after for lack of votes. So, did the two encounter the same fate as most reality show couples, or did they brave the storm together?
Olivia and Maxwell's Love Island UK Journey
'Love Island UK' is known for upping the ante and introducing shocking twists to keep viewers on the hook. Naturally, when Maxwell Samuda, a 23-year-old finance student at the University of Liverpool, came to Casa Amor, sparks flew. The 27-year-old ring girl and actress Olivia was quickly smitten with Samuda, and the two became a couple. Maxwell became one of the three people to return to the main villa after the Casa Amor segment, and soon the only person to have Olivia's head turn away from contestant Kai Fagan.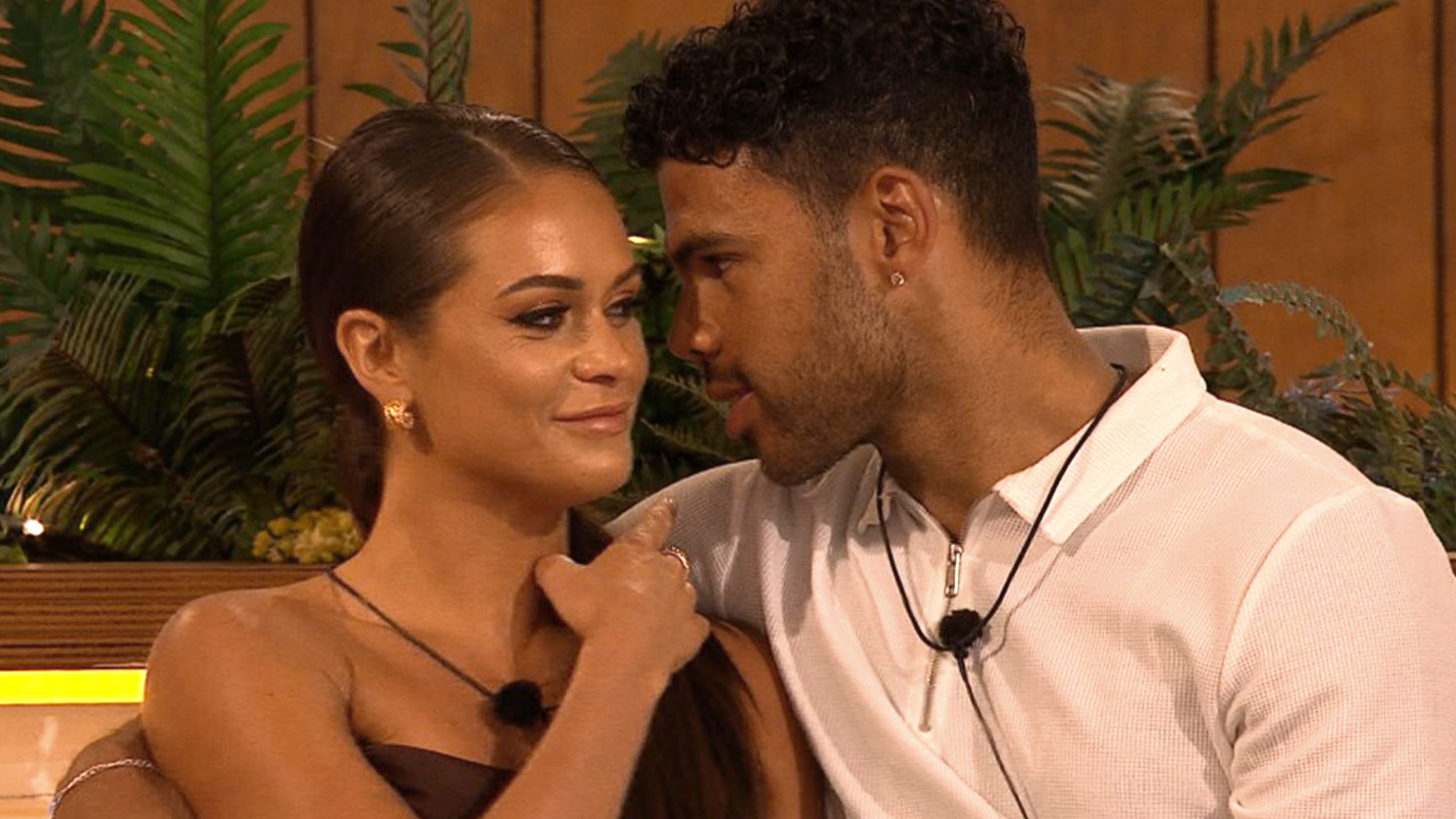 Across the series, Hawkins was known to have compatibility issues with other boys in the cast. At the same time, she did go on dates with contestants like Kai, Jordan and Aaron, but none stuck until Maxwell. The two even went on a date outside the villa and shared their ambitions and history. However, their journey on 'Love Island UK' was cut short on Day 45 when they were voted out for being the 'least compatible couple' by viewers.
Their relationship continues to grow stronger even outside the villa. Dubbed the 'villain' of 'Love Island UK' season 9, Olivia was often dubbed as an ostentatious person for her opinions. Despite such issues, Olivia and Maxwell's relationship was known to grow strong. With the two reportedly sharing their plans to head on holiday and visiting each other's family in London, fans swooned at their interactions. The couple's appearance on the 'John Wicks: Chapter 4' premiere built further excitement in fans. However, recent speculations on their relationship have left many wondering whether the two could see beyond the shortcomings and strengthen their bond.
Are Olivia and Maxwell Still Together?
Yes, Olivia and Maxwell are still together. Soon after the series ended, the two were seen at the premiere of 'John Wick: Chapter 4,' confirming their relationship. However, it wasn't long before rumors about their relationship came to the fore, and their consequent absence from each other's social media was taken as a sign of their breakup. Moreover, with the breakup of Islanders Casey O'Gorman and Rosie Seabrook, talks about Olivia and Maxwell's breakup naturally arose.
Split rumors gathered traction when Maxwell was reportedly seen partying with another contestant Zara Lackenby-Brown, and Olivia was seen attending the premier of 'Marlowe' alone. Moreover, fans and viewers grew suspicious of their relationship status when Maxwell jetted to Mexico on a solo trip. However, Olivia soon put baseless speculations to rest when she spoke to Joe and George Baggs on the 'Not My Bagg' podcast.
Confirming that she's a private person despite her appearance on a reality TV show, Olivia said that the two give each other space despite being in a committed relationship. In another appearance on FUBAR Radio, Olivia confirmed that the two treat each other respectfully and have even gone to eat out. Considering everything, it is clear that there are no lingering issues in Olivia and Maxwell's relationship. Even though the two do not share pictures and stories of each other on Instagram or make public appearances, their relationship continues to grow strong, supporting each other in their endeavors and future projects.
Read More: Are Ron and Lana From Love Island UK Still Together?