Netflix's 'The Ultimatum: Queer Love' attempts to discover what happens when one-half of a couple issues an ultimatum to their significant others, forcing them to choose between lifetime commitment or separation. The show brings together five couples going through such a phase and has them mingle amongst themselves for one last trial relationship. However, after a three-week experiment with new partners, each participant has to choose whether to return to their original partners, get engaged to their trial partners, or leave the show alone.
Season 1 of 'The Ultimatum: Queer Love' introduces us to Vanessa Papa and her girlfriend, Xander, who have been dating for around four years. However, with Vanessa refusing to give up her freedom for marriage, Xander issued her an ultimatum as a last resort. On the other hand, Rae Cheung-Sutton was issued an ultimatum by her partner, Lexi, who wanted to know if her girlfriend was ready to settle down. Nevertheless, with Vanessa and Rae developing a bond on the show, fans are eager to find out if they are still together. Well, fret not because we come bearing answers!
Vanessa and Rae's The Ultimatum: Queer Love Journey
Vanessa and Xander had an interesting journey as they got to know each other when their high-school boyfriends turned out to be best friends. Although life soon got in the way, the pair met years later at a taco truck and began dating after realizing they were both single and gay. Although it did not take long for the two to build a happy life together in Hawaii, Xander noticed that Vanessa loved her freedom a bit too much and was not ready for commitment. Unfortunately, her fears proved to be accurate when Vanessa refused to tie the knot, and Xander had no choice but to issue her an ultimatum.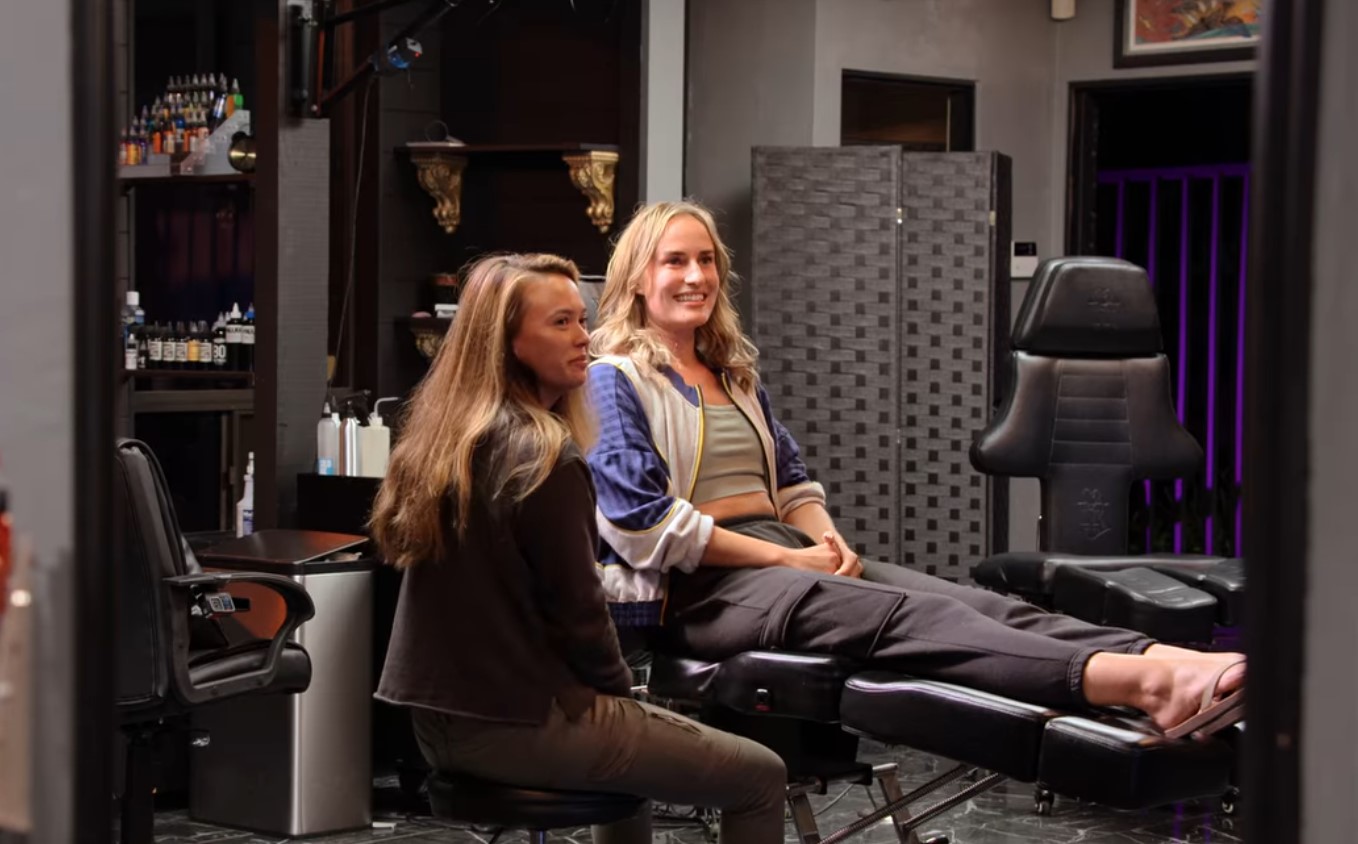 On the other hand, Rae met Lexi on Bumble, and the two realized they were perfect for each other during their very first date. However, with time, Lexi realized that Rae had a habit of overanalyzing things, and she was still in two minds about a lifetime commitment. By this time, Lexi, who has been organized and sure of herself, wanted to move forward with the relationship, but Rae expressed her doubts, forcing the former to issue an ultimatum.
Unlike a few other trial partners who connected instantly during the first mixer, Vanessa chose a different path. She used her charisma to establish flirty relationships with Lexi and Rae while playing the field and weighing her other options. However, Lexi quickly caught onto this trick and called Vanessa out in front of everyone. In fact, she even had her trial partner, Mal, support her as she warned Rae to steer clear of such a person. Incidentally, without missing a beat, Vanessa tried to win Mal over with her charm, and she even hurled profanities at her original partner, Xander, when she chose to be with Yoly. Yet, despite the drama, Rae elected to ignore the signs and chose Vanessa as her trial partner, leaving most of her co-stars surprised.
Naturally, Rae choosing Vanessa ruined the former's relationship with Lexi and broke their trust. On the other hand, Vanessa claimed she had no idea if she even wanted a relationship, although she was intent on making the most out of the situation and having fun. In fact, while her actions had others questioning her intentions, Vanessa and Rae's sudden and seemingly unnatural intimacy indicated that they had a primarily physical attraction. On top of it, some fans even began wondering if Vanessa and Rae got together just to spite their "exes."
Are Vanessa Papa and Rae Cheung-Sutton Still Together?
Vanessa and Rae's relationship did not have a proper foundation, and the two even got into several altercations during the three-week experiment. Besides, even though the couple ended up sleeping together, their intimacy appeared rushed and did not seem genuine. In fact, by the end of episode 4, Rae seemed to understand Lexi's importance in her life, and she felt guilty for turning down all discussions of a lifetime commitment.
Once filming for 'The Ultimatum: Queer Love' wrapped, Vanessa and Rae returned to their daily lives while keeping a tight lid on their relationship. However, from the looks of it, the two aren't together, and they don't even follow each other on social media. Moreover, while Vanessa recently shifted from Hawaii to Los Angeles, California, Raelyn is still based out of Costa Mesa, California, where she works as an Associate Consultant and Software Engineer for Slalom. Hence, considering the situation on the show as well as recent developments, we are confident enough to report that Vanessa and Rae have since chosen to go their separate ways.
Read More: Are Aussie and Mildred From The Ultimatum: Queer Love Still Together?