'Love and Hip Hop: Atlanta' is an exciting reality show that takes us into Atlanta's hip-hop culture and documents the day-to-day lives of several aspiring and established artists. Despite navigating challenging careers and strict deadlines, the artists must deal with everyday issues stemming from love, friendship, and betrayal. On top of it, the show digs even deeper into the stars' lives and delivers a generous helping of high-octane drama and steamy romance, which makes things interesting.
Ever since Yandy Smith and Mendeecees Harris initially appeared on 'Love & Hip Hop: New York,' the franchise has documented their blossoming romance and the obstacles they had to face on the way. However, with rumors of a possible breakup doing the rounds, fans are intrigued to find out if they are still together. Well, fret not because we come bearing answers!
Yandy Smith and Mendeecees Harris' Love and Hip Hop: Atlanta Journey
Interestingly, Yandy Smith and Mendeecees Harris first met while filming an episode on the TV One reality show 'Uncensored.' Since the former was managing rapper and hip-hop star Jim Jones then, she used to travel with him to his concerts. Hence, Yandy attended one such concert in Miami in 2006 when she came across Mendeecees again. This time, the two did not take long to strike up a conversation, and she hinted that she would like to get to know the rapper and entertainment manager better. As luck would have it, neither of them went to the concert afterparty that night and instead had a heartfelt conversation that brought them even closer.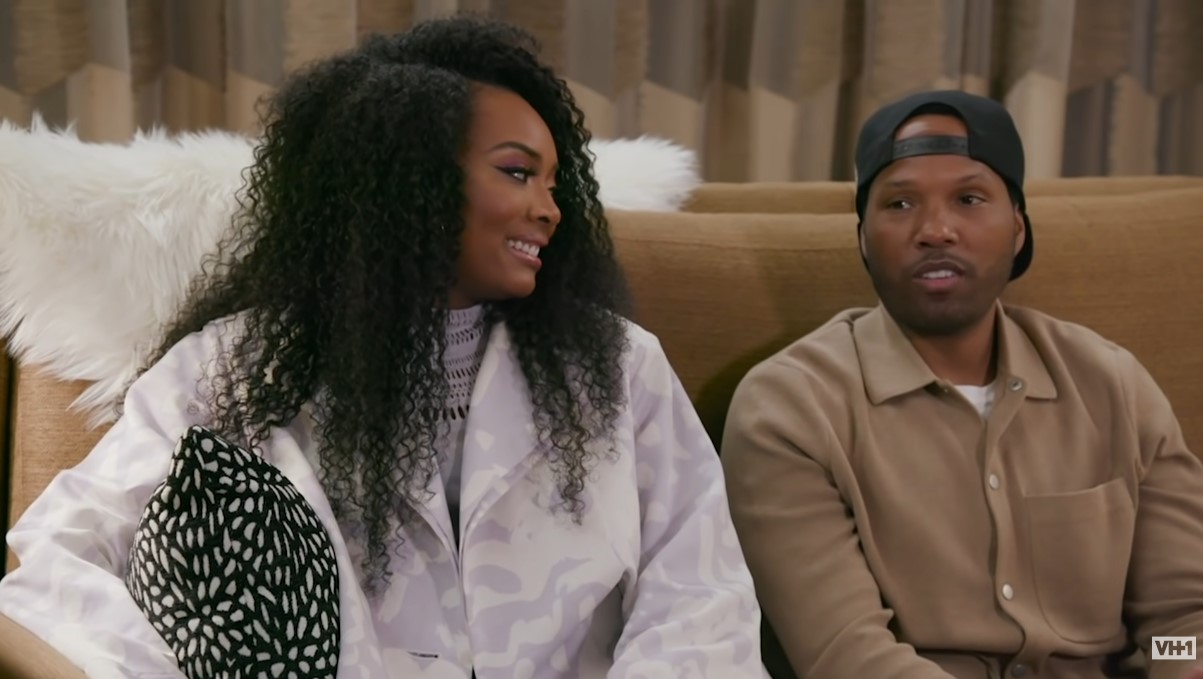 Although Yandy and Mendeecees were well aware of their mutual attraction, it took a couple of years for them to get comfortable as the pair eventually started dating in 2008. Moreover, as their relationship blossomed gradually, it was evident that they shared much respect and love for each other. On top of it, Mendeecees even had two sons from his former relationship, Asim and Mendeecees Harris Jr., and Yandy began developing an excellent relationship with them.
In 2013, Yandy and Mendeecees had fantastic news for their fans as they welcomed their eldest son, Omare Harris, into this world. The birth of their son made the rapper realize that his partner was the one he wanted to spend the rest of his life with, and he wasted no time in popping the all-important question. Naturally, Yandy was too happy to consent, and their 2015 marriage was well-documented on a special wedding episode of 'Love and Hip Hop.' That same year, Yandy gave birth to their daughter, Skylar Smith-Harris, and it was beautiful to witness them settle as one big happy family.
Unfortunately, things began going downhill once Yandy revealed she was not legally married to Mendeecees. When explaining the situation, she insisted that even though they had signed the legal document, she never sent it out to get registered since she wanted to protect her family. Naturally, Mendeecees was pretty disappointed by the news, and some fans wondered if this would lead to a breakup. Nevertheless, the couple powered through the misunderstanding and renewed their vows on May 24, 2021, in a beautiful ceremony at the Bob Al Shams Desert Resort in Dubai.
Are Yandy Smith and Mendeecees Harris Still Together?
While Yandy currently earns a living as an actress, singer, and entertainment manager, she also owns and operates her plant-based skincare brand, Yelle. On the other hand, Mendeecees works as a manager for several independent rappers while managing his Bronx-based music studio. Even though both Yandy and Mendeecees put in immense hard work to achieve the success they have today, their support for each other was what made it possible. In fact, to this day, the latter hugely supports his wife and encourages her to push all boundaries as a CEO.
In 2022, Mendeecees and Yandy faced rumors of a possible breakup after the latter posted an Instagram reel with another man. Yet, it did not take long for her to clear the air as she revealed that the entire video was a practical joke. Hence, we can confirm that Mendeecees and Yandy are still together and have built a wonderful life surrounded by their children. Additionally, Yandy is a mother to her adoptive adult daughter, Infinity Gilyard, and we hope the family remains happy for the years to come.
Read More: Are Amara and Allan From Love and Hip Hop Still Together?