Exploring the possibilities of new romance and relationships, 'Love Island' follows several singles arriving on a tropical island in the hopes of finding a partner. The reality television show features individuals coupling with other singles. As the show progresses, the couples partake in different challenges designed to test their relationship. Moreover, with other singles in the mix, drama and heartbreak also follow suit.
Like its predecessors, Season 10 of 'Love Island UK' also features the trials and triumphs of several couples. Zachariah Noble and Molly Marsh are one of the couples who became fan favorites during their time on the show. So, if you're also wondering if the couple is still together, look no further because we've got all the answers right here!
Zach and Molly's Love Island Journey
In the hopes of finding a real connection, 21-year-old Molly entered 'Love Island' to explore the all-encompassing nature of a long-lasting romance. Similarly, 25-year-old Zach also hoped to find the woman of his dreams. Despite finding an affinity towards one another, Zach and Molly didn't come together at once. Initially, Molly had found common ground with Mitch Taylor and decided to couple up with the islander. Not just this, even when Zach entered the island as a bombshell, his initial choice of partner was Catherine Agbaje and not Molly. Eventually, the couple found that they had a lot of chemistry following a challenge.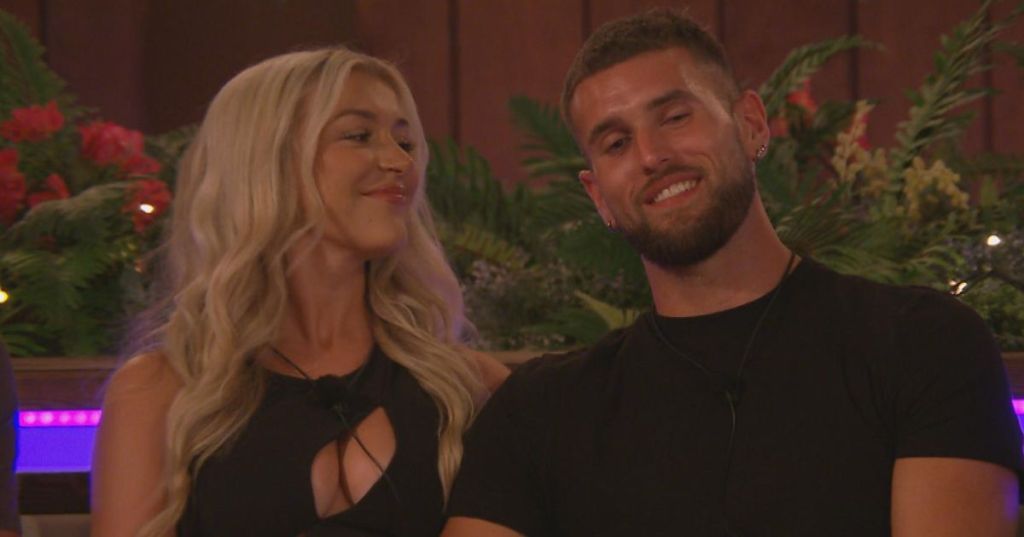 While their bond seemed to be growing stronger with each passing day, surprise struck when Molly was ousted from the island. Soon after Molly walked out of the island, Zach decided to find someone else. The following day, Zach made a move on Kady McDermott, who eventually rejected him. However, things soon changed when Molly returned to the season during the Casa Amor segment as a bombshell. While Zach and Molly did pick up right where they had left off, some issues within their relationship still remained.
After Zach decided to pick Kady for a kiss in a challenge, Molly was decidedly hurt. However, the latter couldn't deny her feelings and eventually forgave Zach for the misstep. Molly also revealed that she had brought a bracelet for Zach after she was originally eliminated from the show. Naturally, their connection became more solid, and the couple gained more confidence in one another following the visit of their families. Ultimately, the duo placed fourth on the show. Fans have since been curious whether Zach and Molly made it outside the 'Love Island' villa.
Are Zach and Molly Still Together?
Despite the tribulations that kept testing their relationship, Zach and Molly managed to overcome all the issues that plagued their relationship. Since their exit from the show, Zach and Molly become official. The couple now looks forward to spending more time together. While some unavoidable issues still seek to impede their relationship, it seems that the duo is committed to ensuring that their romance does not torpedo. Since Zach is based in South London, and Molly lives in Doncaster, the 200-mile distance between the reality stars is enough to drive them apart.
Besides, Zach has confirmed that he does not plan on making a move to Doncaster in an interview with Snoochie Shy on Radio 1 Xtra. While the statement may hint at an imminent parting, giving way to breakup rumors, the truth is far from so. Zach has also confirmed that he will regularly visit Molly in her hometown. As such, the couple has made it apparent that a breakup is not on the books for them. While distance may be an issue for the couple, they have also reiterated that they do not feel any pressure to jump into marriage at the moment.
The couple hopes to witness each other's success and growth. As such, they continue to enjoy their time together without putting external pressure on one another. The reality stars are also enthralled to spend time with each other outside of consistent media scrutiny. Having fulfilled their initial goal to find romance, Zach and Molly now look forward to their burgeoning careers and relationship.
Apart from their romantic victory, Zach and Molly also have an ever-evolving Instagram following. Not just this, the duo is also exploring different opportunities and expanding their network as models and influencers. Naturally, we continue to hope for the best for the couple and await their personal and professional milestones!
Read More: Are Ella and Ty From Love Island UK Still Together?