The incredible survival movie '127 Hours' is based on mountaineer Aron Lee Ralston who got his hand stuck under an 800 lb boulder while descending into the Bluejohn Canyon in Utah. The film documents the horrific hours he spent stuck in the canyon until he decided to break his arm and amputate it in order to break free. Naturally, the remarkable survival story turned Aron into a celebrity, and he even explained his ordeal in a 'Dateline' episode titled 'Desperate Days in Blue John Canyon.' If you are intrigued about the details surrounding the incident and want to find out where Aron Ralston is at present, we have you covered.
Who Is Aron Ralston?
Born on October 27, 1975, Aron spent his early childhood years in Marion, Ohio, before moving to Denver with his family at the age of 12. Moreover, after graduating high school, he attended Carnegie Mellon University in Pittsburgh, where he earned major degrees in Mechanical Engineering and French along with a minor in Piano. Interestingly, Aron discovered his passion for adventure sports during his time at Carnegie Mellon and even worked as a rafting guide on the side. However, he decided to embark on a much more conventional profession following his graduation, as Intel employed him as a Mechanical Engineer.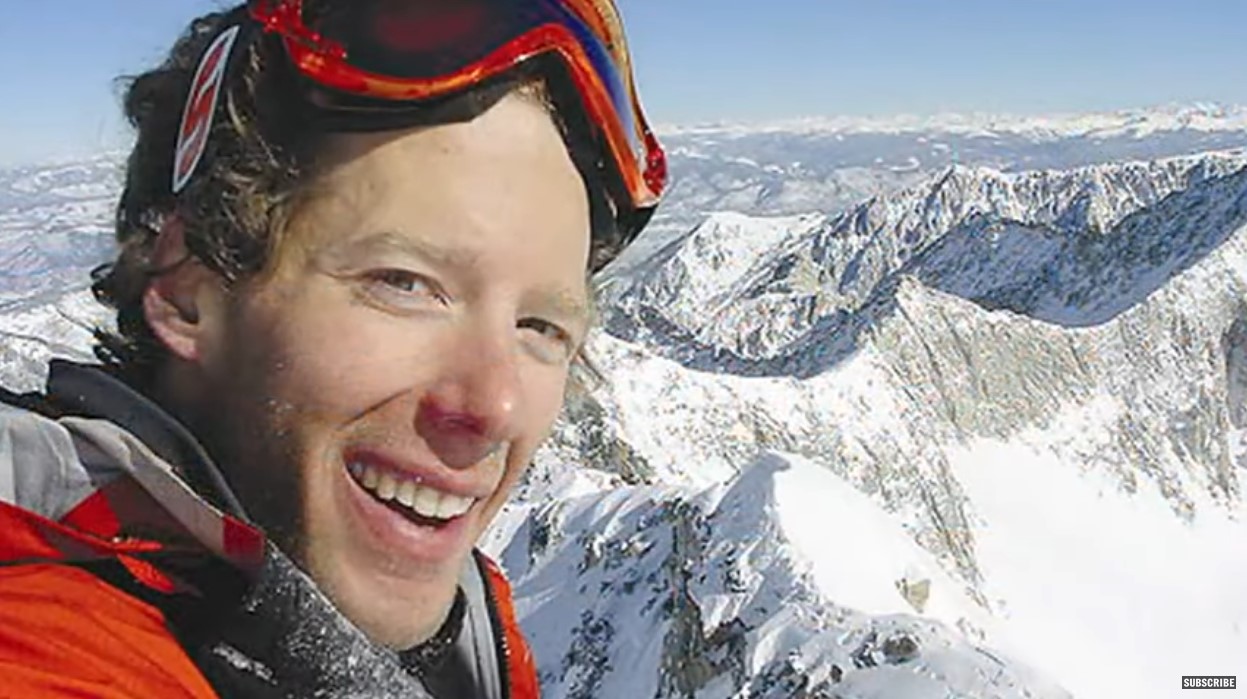 Although work as a Mechanical Engineer was pretty hectic, Aron never gave up on his passion for adventure sports and even learned the ins and outs of mountaineering while balancing corporate commitments. On top of it, after about five years of experiencing corporate life, Aron realized he was not cut out for such a profession. Hence, he decided to quit his job in 2002 and moved to Aspen, Colorado, where he worked towards becoming an experienced mountaineer and even took on his initial goal of climbing Mount Denali.
Although Aron's ultimate aim was to conquer all mountain peaks in Colorado, which were above 14,000 feet, he also enjoyed an active lifestyle and would often go out on hikes without informing anyone. Incidentally, Aron was on one such hike through Bluejohn Canyon in Wayne County, Utah, in April 2003 and was descending the lower stretches when a boulder got dislodged by his hand and came crashing down. The mountaineer immediately tried to avoid the 800 lb object, but it hit his left hand before pinning his right hand against the canyon wall.
In the initial hours, Aron spent most of his energy trying to free his hand from the boulder, but it hardly moved even an inch. Hence, realizing that he would be stuck for days, the then 27-year-old settled in for a long ordeal and rationed out his supplies. It is said that he drank about 350 ml of water and ate two burritos over the course of five days while he tried in vain to free his hand. Still, with no progress whatsoever, Aron eventually gave up and seemingly accepted his fate. In fact, reports claim he recorded goodbye videos for his family and even scratched out his probable date of death on the canyon wall.
However, that same night, a delirious Aron had a hallucination where he saw himself, with a missing right hand, playing with his child. This gave him the idea of amputation, and the very next day, he somehow broke his radius and ulna bones before cutting through his arm with a dull multi-tool knife. Once his hand was free, he climbed up, got out of the canyon, and hiked for over 9.7 kilometers while suffering terrible blood loss until he met a family from the Netherlands vacationing in Utah. Thankfully, the family provided Aron with some nourishment and first-aid he desperately needed before rescuers airlifted him out of the zone.
Where Is Aron Ralston Now?
Although it took Aron several months to heal from the severe injuries, he never gave up on his will to live. Meanwhile, the story soon spread worldwide, turning Aron into a proper celebrity. He was thus invited to make an appearance on several talk shows and TV documentaries, where he took viewers through the horrific experience that changed his life. Besides, the mountaineer also documented his ordeal in the book 'Between a Rock and a Hard Place' which was published in September 2004 and broke into the top 10 of several bestseller lists around the world.
Despite describing his experience as "six days of terror and horror" while appearing on 'The Bob Rivers Show,' Aron never gave up on his passion and continued his mountaineering journey, albeit with a prosthetic arm. In fact, in 2005, he became the first person to climb all 59 Colorado peaks above 14,000 feet as a solo climber before going on to take on similar challenges in Argentina and Chile.
Nevertheless, in 2008, Aron signed on to become an advisor to polar explorer Eric Larsen, and in 2009 he finally tied the knot with Jessica Trusty. Readers will be glad to know that Aron and Jessica even went on to become proud parents in 2010, although their relationship soon deteriorated, and they decided to split up in 2012. In the meantime, Aron's fame also paved the way for a successful reality TV career as he participated in several shows in 2011, including 'Minute To Win It' and 'Alone in the Wild.'
Following his divorce from Jessica Trusty, Aron got into a relationship with Vita Shannon, and the two even have a daughter together. Yet, they have since gone their separate ways, and Aron is seemingly single as of the time of writing. Moreover, from the looks of it, Aron currently resides in Boulder, Colorado, where he earns a living as a much sought-after public speaker, and we wish him the best for the years to come.
Read More: Is 127 Hours a True Story?