A chaste representation of individuals as they embark on a journey to find forevermore, 'Ready to Love: Make a Move' charts the highs and lows of dating in the 30s and 40s. The reality show features a group of individuals who open their hearts to new experiences and discover the possibilities of a true connection. A spinoff of 'Ready to Love,' it features four singles from past editions of the series who decide to implement a decision that can change their lives. Ashlee Akins is one of the singles ready to find the person of her dreams once again. Given her amiable demeanor, fans have continued to wonder more about the reality star. So, if you're curious and want to know, look no further because we've got all the answers right here!
Ashlee Akins Age, Family, and Background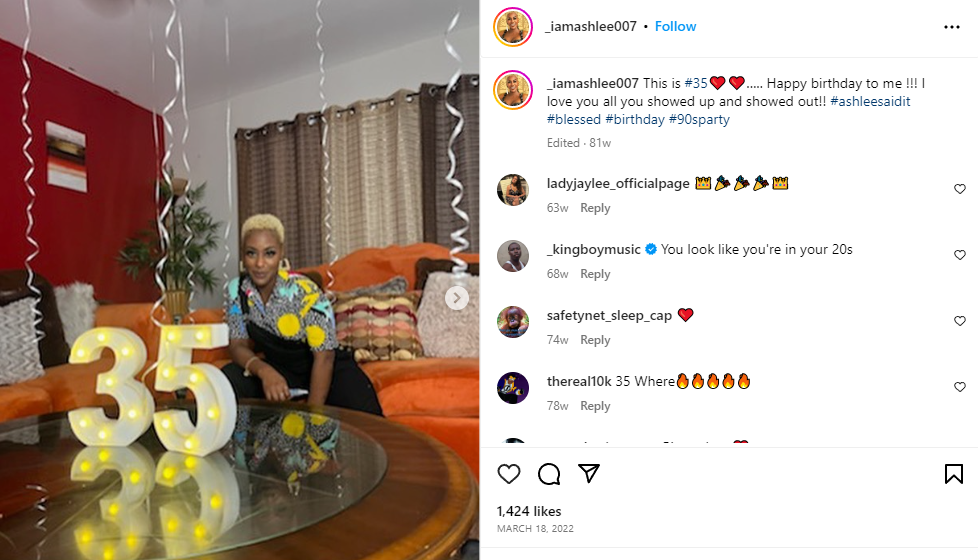 Growing up with unbridled passion and creativity, Ashlee was always encouraged by her grandmother, mother and stepfather to discover things beyond the horizon. Keeping in line with her innate leadership qualities, Ashlee would conjure a future where she'd lead and entertain people with her abilities. Based in Jackson, Tennessee, the 36-year-old continues to enjoy life with her loved ones. Despite losing her father to a gruesome murder, Ashlee has not been deterred. Instead, she uses her platform to raise awareness about several consequential issues. Naturally, she channeled her unencumbered curiosity to further her career and scale her abilities.
Ashlee Akins' Profession
Referring to herself as the "Jane of all trades," it isn't a surprise that Ashlee has dabbled in a multitude of projects and stands proudly behind her multi-faceted career. While her desire to become an entertainer had been realized early on, the television personality later found herself delving into different strata. After a special-needs daycare course in high school inspired her immensely, it wasn't long before Ashlee decided to embark on a similar path. While a chance to give back to the community convinced her to go the extra mile, it was the ability to create tangible results through therapy and games that propelled Ashlee to take the path of speech therapy.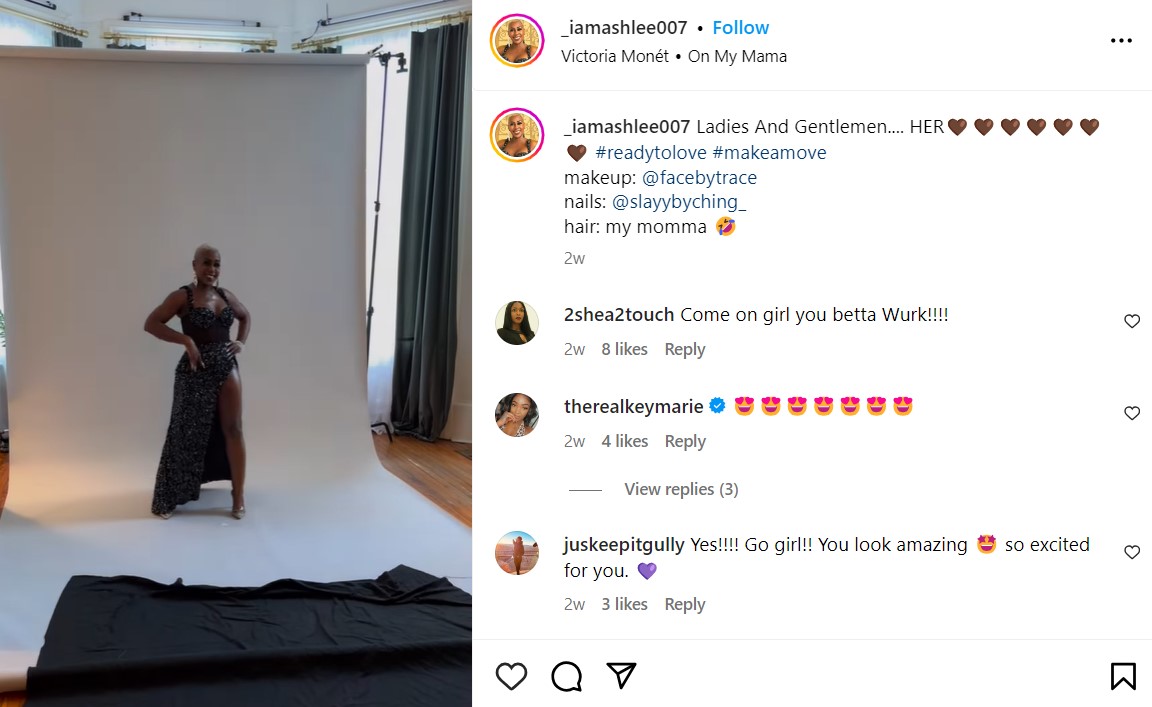 Ashlee is also the owner of Party Buddy LLC, which helps in planning fun parties and offers other party-related services. Additionally, she serves as the CEO of the entertainment and empowerment company AA Dimensions, which offers services and products related to beauty, food, community, and lifestyle. The 'Ready to Love' star is also a published author. Her penned works include, 'Formula 007,' a self-help interactive journal, and 'Authentically Ashlee,' a book that focuses on her journey in reality television and work as an entrepreneur and speech therapist.
Besides devoting her time to creating actionable change, Ashlee is a vehement advocate for mental health. She continues to serve the community in different ways. In addition to partnering up with community officials and the volunteers of her hometown, the television personality continues to create platforms that ensure better access for people with mental health problems. Not just this, she is also a pioneer for her community as she strives to reduce crime rates by creating change at the grassroots level. By reaching out to at-risk youth, Ashlee tries to ensure enough resources for individuals who might go astray.
Is Ashlee Akins Single or Dating?
Shedding the constructs and expectations associated with dating after 30, Ashlee Akins took up the challenges of romance and dating in season 1 of 'Ready to Love.' Unlike countless who chase partnership and forget to indulge in the process, Ashlee approached dating on the show with a relaxed approach. In the past, the television personality had come close to finding her forevermore, only to find her hopes torpedoed. She had met the man she thought she would marry in college. However, unlike her, he didn't hear the wedding bells.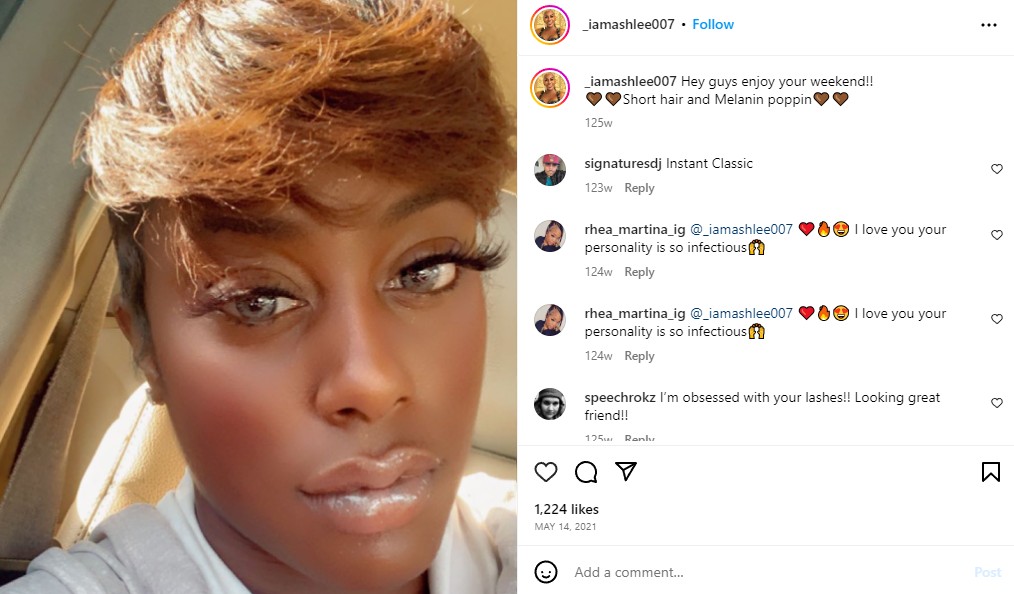 Later in life, she moved to Atlanta, where she was involved in a streak of relationships that failed to give her the satisfaction she deserved. Ultimately, a string of bad romances led her to swear off dating and focus on her career. Once she managed to expel the unwanted toxicity from her life, she decided to give herself and romance a chance. While the show allowed her to regain the lost perspective on love, it seems that the television personality is single as of writing.
During her initial appearance in 'Ready to Love,' Ashlee had found herself gravitating towards Alexx Banks. However, the duo didn't prolong their relationship after the show. So, as far as we can tell, the television personality is currently single. Moreover, the absence of a partner on social media also leads us to conclude that Ashlee is still on the lookout for her forevermore. Naturally, we await all the progress that lies in her future!
Read More: Tamica Lee From Ready to Love: Make a Move: Everything We Know