Netflix's 'Next in Fashion' attempts to find the next big designer in the fashion industry. The reality Tv show is the first of its kind where 18 contestants (all renowned) designers face different challenges and attempt to win every challenge to make it to the top. The 18 participating designers have already made remarkable strides in the fashion business. They have won design competitions and have been celebrity stylists for different personalities, including Harry Styles and Rihanna.
Contestants Ashton Hirota and Marco Morante appeared on 'Next in Fashion,' Season 1 and attempted to highlight their creative side in the fashion game. Nevertheless, with the cameras now turned away, let's take a closer look at Ashton Hirota and Marco Morante's journey and find out where he is at present, shall we?
Ashton Hirota and Marco Morante's Next in Fashion Journey
Though Ashton didn't win the show, he showed strength and passion in his work. Throughout his journey on the show, Ashton looked serious while also having fun in his free time. In episode 5, the teams worked with lingerie and underwear, where they had to create their own designs of comfortable yet sexy underwear for women and men.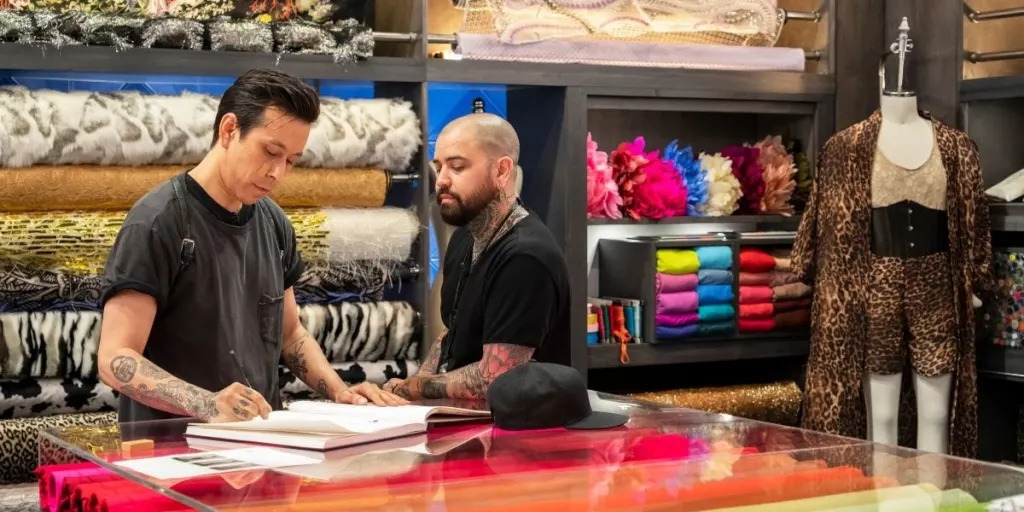 The challenge was won by Marco Morante and Ashton Hirota, who created two looks, a man and a woman, within the allotted time. Marco Morante was eliminated in episode 8, 'Military,' after he couldn't impress the judges with his military-themed garment. Finally, in episode 9, Ashton failed to meet the expectations of the judges and was eliminated along with Angel Chen.
Where are Ashton Hirota and Marco Morante Now?
Ashton Hirota, also known as Ashton Michael, started his own brand, Ashton Michael. Prior to this, he started his first company with Marina Toybina called GLAZA. A pink and black army was made by Ashton Michael in 2015 for a Beyoncé and Nicki Minaj TIDAL performance. In 2020, Ashton Michael debuted his ready-to-wear diffusion collection, ASH by Ashton Michael. Celebrities such as Adam Lambert, Will.i.am, Usher, Nicki Minaj, Cher, Justin Bieber, Pitbull, Samuel Larsen, and Lizzo have worn designs by Ashton Michael.
In 2013, Ashton Michael served as a guest judge on 'RuPaul's Drag U' and 'America's Next Top Model.' Moreover, Ashton made an appearance as a makeover expert on the E! show Opening Act. The Los Angeles, California-based designer made his mark in the fashion and music industries designing for his eponymous label, Marco Marco. Morante is on a limited list of designers that are in great demand for personalized clothing because of his enthusiasm for his art and his persistent work ethic.
For the last 20 years, he has collaborated with several musical acts by many of the most well-known artists in the world, including the San Francisco Ballet, Barnum & Bailey Circus, and the Barnum & Bailey. He also has glamorously outré costumes for celebrities and performers such as Fergie, Katy Perry, Nicki Minaj, Britney Spears, Shakira, and many more.
The cornerstone of a 20-year career providing inclusion and interaction between big sectors and the LGBTQIA+ community, which he openly identifies as his home, his fashion presentations have garnered millions of internet views. Marco developed costumes for 'The Duchess World Tour,' The Black Eyed Peas 'The End World Tour,' and Lil Wayne's 'I am Music Tour.'
Read More: Minju Kim Now: Where is Next in Fashion Season 1 Winner Today?