'Ballers' is a sports drama show created by Stephen Levinson that revolves around a group of present and past football players in and around Miami, Florida. While the series gives us a glimpse into the storylines of several characters, one of the important characters is Charles Greane. Portrayed by Omar Benson Miller, Charles Greane is a retired professional football player who was a teammate of Ricky Jerrett.
Also known as the "Black Swan" in his prime because of his agility and quick feet, Greane struggles to find a new career after retirement and works at a car dealership for a while. Next, he begins working in the Miami Dolphins' front office, after which he becomes President and general manager of the Los Angeles Rams. Given his realistic character arc, some might wonder whether Charles Greane is based on a real NFL player. Well, let us get rid of your curiosity!
Is Charles Greane Based on a Real NFL Player?
No, Charles Greane is not based on a real NFL player. In the show, he is portrayed as a retired football player whose game started to decline quickly after being at the top for a long time. Once he spends some time out of the game, working at a car dealership in Miami, selling cars, he regains his passion and enthusiasm for the sport. Realizing he is still talented enough, he decides to fight for his spot back on the team and scratch the label of a "has been" off his back.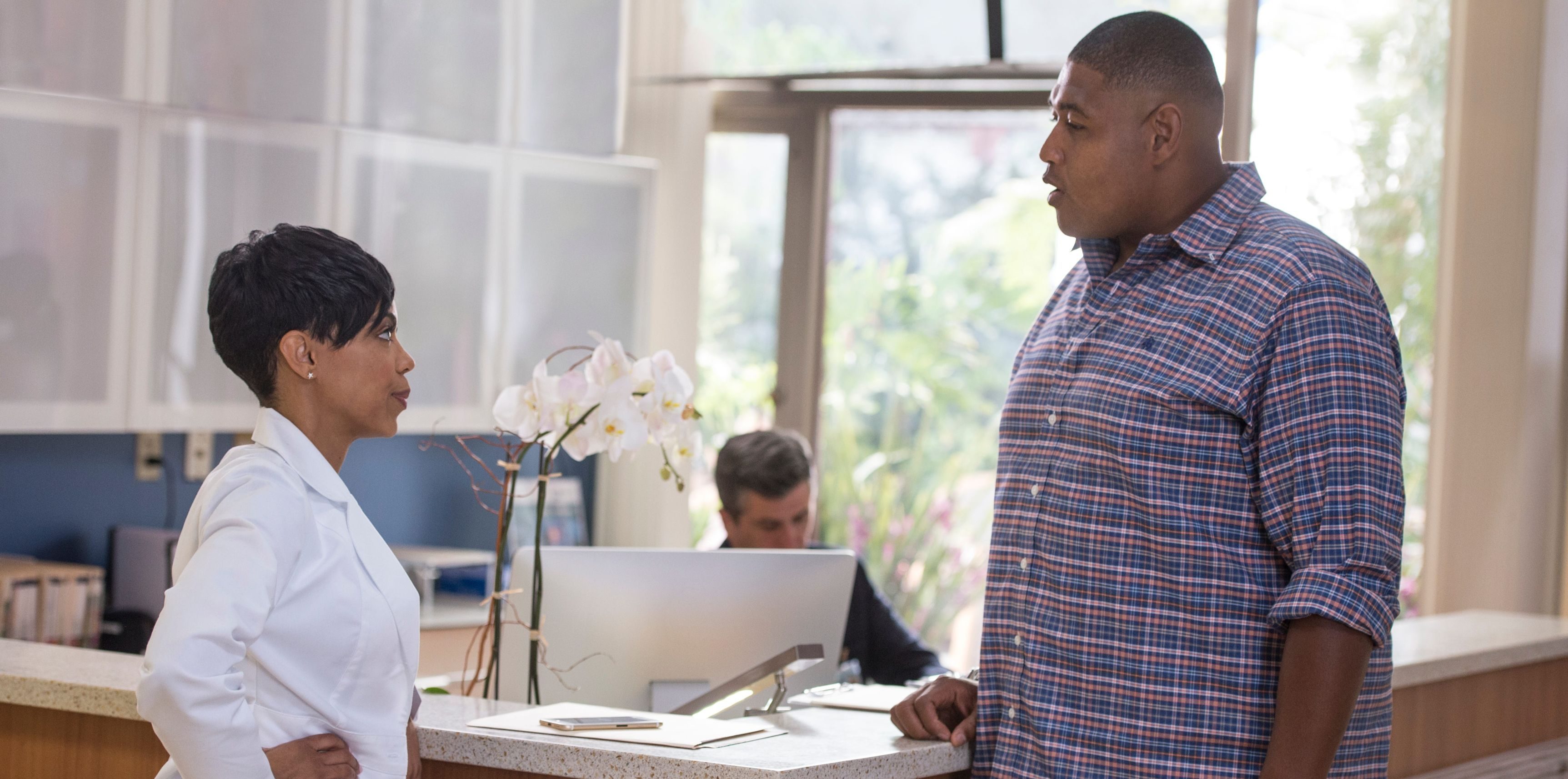 One of the possible inspirations for the character is a former NFL player Jake Long, who used to be a top offensive tackle in the game but suffered a quick and sharp decline. As a matter of fact, he was a four-time pro bowler, and that too with the same team Greane plays for in 'Ballers,' the Miami Dolphins. Even Jake had begun fighting for his starting and roster spots on different teams to prove that he still had enough left in his tank to get back to his earlier level. Moreover, he married his college sweetheart and seemingly leads a stable home life, much like Greane's in the show.
According to Omar Miller, who portrays Greane in 'Ballers,' his character reflected his real-life passions, one of the coolest things about the show. Besides, he had much more to say about his character, who he thought had one of the most realistic storylines on the series. In a July 2017 interview with The Wrap, he expanded further on this, saying, "My guy is the only one with the dynamics that come from being an adult."
Omar added, "It's that crappy thing called adulthood that we all have to go through where we actually have to choose sometimes between family and work, and you have to make the tough decisions, you get to see it all play out with this guy who is a former athlete who is now a husband, still, and a father and he's trying to juggle all the balls." Omar talked about his character in detail in another interview in July 201 with Mandatory.
The actor stated, "…And I felt that was the most interesting part of the character, that he got to be lost at times. People seem like they really connected with the fact that this guy was trying to find himself, and I think a lot of people are in transition and trying to find themselves in life." In the same interview, he added, "For me, there was this idea that you get to play this guy that in the backdrop of this glitz and glamour is a humble dude who is just trying to find his way. In that, there was a relatability to this guy that I thought the audience would connect with, and they did, so far."
Read More: Ballers: Is Ricky Jerret Based on a Real NFL Player?