Netflix's 'Arnold' is a documentary series that provides viewers with an insight into the life of Arnold Schwarzenegger, a man who started his career in bodybuilding and became one of the most politically essential people in the country. Needless to say, many people got to see Arnold's journey with their own eyes due to their closeness to him, including Barbara Outland Baker, the actor's former girlfriend. Her presence in his life helped Arnold very much to navigate his life in a new country. But what exactly is Barbara up to these days? Well, we are here to explore the same!
Who is Barbara Outland Baker?
The first time Barbara, then Barbara Outland, met Arnold Schwarzenegger, she was working as a hostess at a delicatessen in San Diego, California. The year was 1969, and the Austrian actor approached her and apparently told her, "You are so sexy; I want to ask you out on a date." Hailing from a conservative and wealthy family, Barbara was initially unsure about dating Arnold as she was not the biggest fan of his muscles and his limited vocabulary. Their first date took place on the same day as the moon landing (July 20, 1969), and the two saw the historical event together and took pictures in front of the television.
However, as time went by and the two continued to date, they grew to care more and more for each other. Barbara was 19 at the start of their relationship, and Arnold, who was around 22 at the time, had an English vocabulary that apparently did not consist of more than a couple hundred words. In the company of his girlfriend, his fluency in the language increased, and he got to understand the American lifestyle more and more. He even shared in the Netflix series that it was through Barbara's family that Arnold first experienced the American Thanksgiving and Christmas.
Meanwhile, Barbara found herself thinking of Arnold as her perfect match and even decided to sleep with him despite having previously decided to only have sexual relations after marriage. "I was 21, I had gone a long time saving myself, but I was so certain there had never been a love like this on the planet," she told Daily Mail. Though the pair seemed to balance each other out, they did have their own wants and needs from life that soon saw them drifting apart.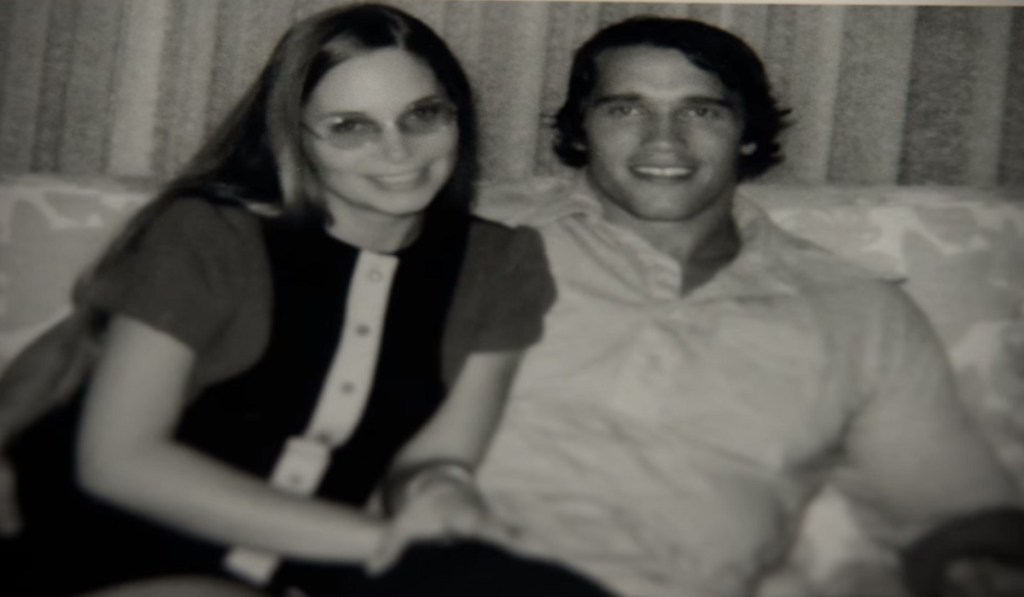 In 1975, after years of relationship, Barbara and Arnold broke up. Both of them have stated on multiple occasions that the reason behind their split was the fact that they both wanted very different things in life. While Barbara wanted a happy family and unassuming life, Arnold wanted to break the glass ceiling and show the whole world just what he could do. However, Barbara has also revealed that her former partner cheated on her during their relationship.
"When we broke up, he finally admitted he had been cheating. We went out to dinner, and he said, "Alright, I did cheat on you; I felt really guilty at the time,"" she recalled. This confession came at the same time as the news of Arnold cheating on his wife Maria Shriver came to light in 2011, with Barbara expressing her shock about the situation and offering her support to Maria and her family. She emphasized that she found the situation unbelievable and felt for those that had been hurt in the process.
Where is Barbara Outland Baker Now?
As of writing, Barbara seems to be doing well in her life though she appears to have distanced herself from the world of the internet. She and Arnold remain on amicable terms, with the 'Terminator' star having written the foreword for Barbara's 2006 book 'Arnold and Me: In the Shadow of the Austrian Oak.' The book in question shares the details of the six-year relationship between the pair and Barbara's thoughts about the whole situation.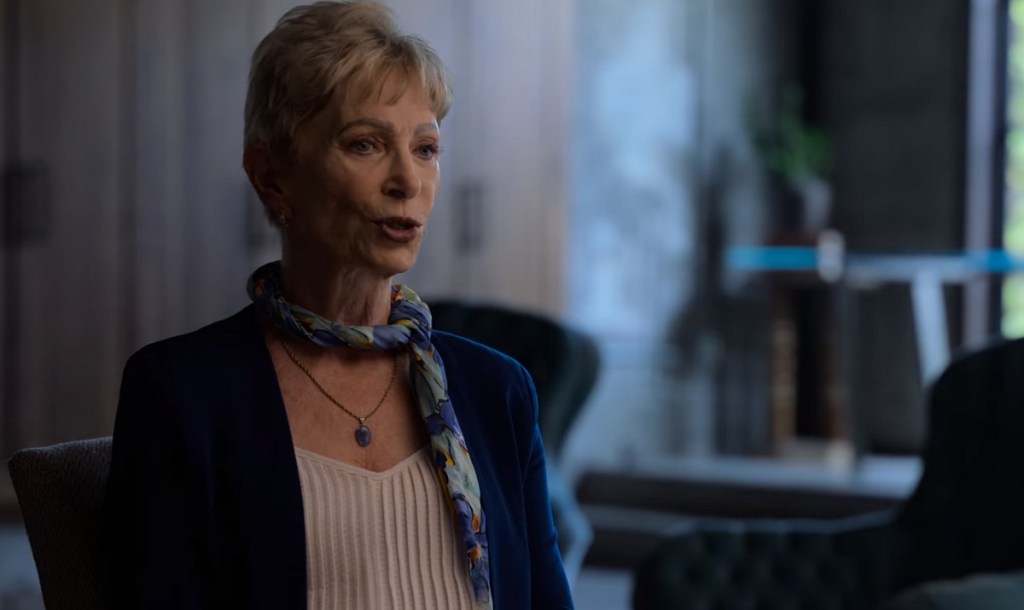 Since her romance with Arnold, Barbara has gone on to date others. In 2011, she was happily married to a businessman named John, her fourth husband. For more than three decades, Barbara served as a Professor of English, though in 2019, she seems to have been stepping into the world of posture development after a year of retirement from her life as an educator. Despite their numerous ups and downs, Barbara seems to still think of Arnold affectionately, her presence in the Netflix series a strong indication of the same. We wish her and her loved ones the best and hope she has a beautiful future.