Directed by Bryan Storkel, Netflix's 'Untold: Hall of Shame' is a sports documentary movie that sheds light on the infamous doping scandal involving the Bay Area Laboratory Co-operative (BALCO). While the film primarily focuses on BALCO's founder Victor Conte, the athletes associated with the scandal have also garnered the public's interest. This includes Barry Lamar Bonds, a former baseball star whose association with the case certainly has had a long-term impact on his career. If you are curious about where the sportsman is these days, worry not because we have your back!
Who is Barry Bonds?
Born on July 24, 1964, in Riverside, California, Barry Bonds is the son of Patricia (née Howard) and Bobby Bonds. The latter was a famous baseball star who played for the San Francisco Giants in Major League Baseball (MLB) from 1968 to 1981. Unfortunately, he passed away on August 23, 2003, due to complications from lung cancer and a brain tumor. Apart from Barry, Bobby and Patricia had two other sons, Bobby Jr and Rick Bonds.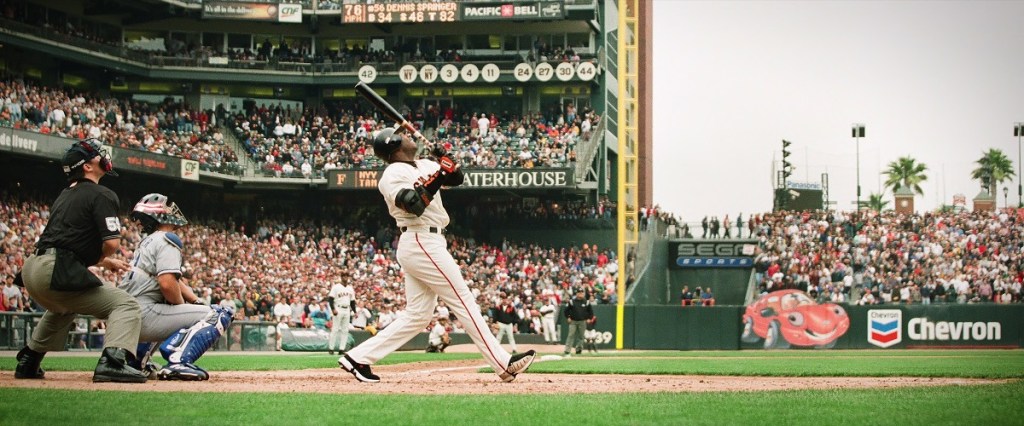 Having grown up in San Carlos, California, Barry attended the Junípero Serra High School, where he was active in the fields of basketball, baseball, and football. Due to his stellar performance, the San Francisco Giants offered him a place on their team, but the two parties were unable to reach a consensus about the player's monetary compensation. Instead, Barry became a student at Arizona State University and played baseball for the institute's team during his time there. He ended up graduating in 1986 with a criminology degree.
From 1986 to 1992, Barry was a part of the Pittsburgh Pirates, having been drafted during the 1985 MLB draft. During this time period, he briefly also played for the Prince William Pirates (the Carolina League) and the Hawaii Islanders (the Pacific Coast League). However, in 1993, Barry left the Pirates to sign with Giants, his father's former MLB team, as a free agent. The move was something he likened to "returning home."
As Barry continued his time in the world of baseball, his records only grew more impressive. In 2001, he wowed the world by hitting 73 home runs in a single season. However, his accomplishments became tainted after his name became one of the most prominent in the BALCO case. One of the biggest reasons why the baseball star was linked to the case was due to the indictment of Greg Anderson, Barry's trainer since 2000. However, the Giants player claimed that he never knowingly took steroids, though he did share in his December 2003 testimony that Anderson had given him a clear substance and a cream, which apparently Barry was told were nutritional flaxseed oil supplement and an arthritis balm, respectively. The two items in question are believed to actually be Tetrahydrogestrinone (THG), or "The Clear," and Testosterone Cream, or "The Cream."
Interstingly, even Victor Conte has refused the claims that he had given Barry steroids, stating that while the BALCO founder had indeed sent the illegal substances to the player's team, there is no way to know if Barry ever used them knowingly. On November 15, 2007, Barry was indicted for perjury as his testimony was considered to be contradictory to established facts. This led to his conviction on April 13, 2011, for obstruction of justice.
For his actions, the baseball player was sentenced on December 15, 2011, to 30 days of house arrest, two years of probation, and 250 hours of community service. Barry appealed the conviction to the US Court of Appeals for the Ninth Circuit, and while the first hearing in 2013 upheld the conviction, the 2015 hearing led to an overturning of the same. As for his baseball career, Barry's contract with the San Francisco Giants was not renewed after 2007, and after several seasons of not being signed by any MLB team, the player even filed a grievance against the league for colluding against him, but the case was ruled in favor of MLB.
Where is Barry Bonds Now?
As of writing, Barry Bonds is still involved with the world of baseball, even if he is not playing on the field. Since March 2017, he has been acting as a Special Advisor to the CEO of the San Francisco Giants, an opportunity that he seems to be quite appreciative of. While Barry did become a part of the Giants Wall of Fame on July 8, 2017, his hopes to be in the National Baseball Hall of Fame seem to be dwindling. After all, he was not voted in by the Baseball Writers' Association of America (BBWAA) from 2013 to 2022 during his ten years of eligibility and also lost the vote held by the Hall of Fame's Contemporary Era Committee in December 2022.
Since January 2013, Barry has been the CEO of Barry Bonds Baseball Training Academy, an organization dedicated to teaching aspiring players the ins and outs of the beloved sport. Additionally, his fans can buy official merchandise from his website, some of which are also signed. As for his personal life, Barry is father to son Nikolai Lamar Bonds and two daughters, Shikari and Aisha Bonds. Additionally, he is a proud grandfather of two grandsons, Enzo and Rome. We wish Barry and his family the best in life and hope they have a wonderful future ahead.
Read More: Marion Jones: Where is the Track Star Now?