Time to take a stroll down Amnesia lane as we take you back to the 1980s. Curated with care, we bring you a list of 13 iconic movies from the 80s available on HBO Max that are still as fresh as they were when they were released. From horror to science fiction to fantasy and more, each of these is unique in its execution, more so because the 80s was the time when graphics were starting to develop, and makers were constantly experimenting with them to give the audience new experiences. And this is what makes the movies so interesting to watch.
13. Wings of Desire (1988)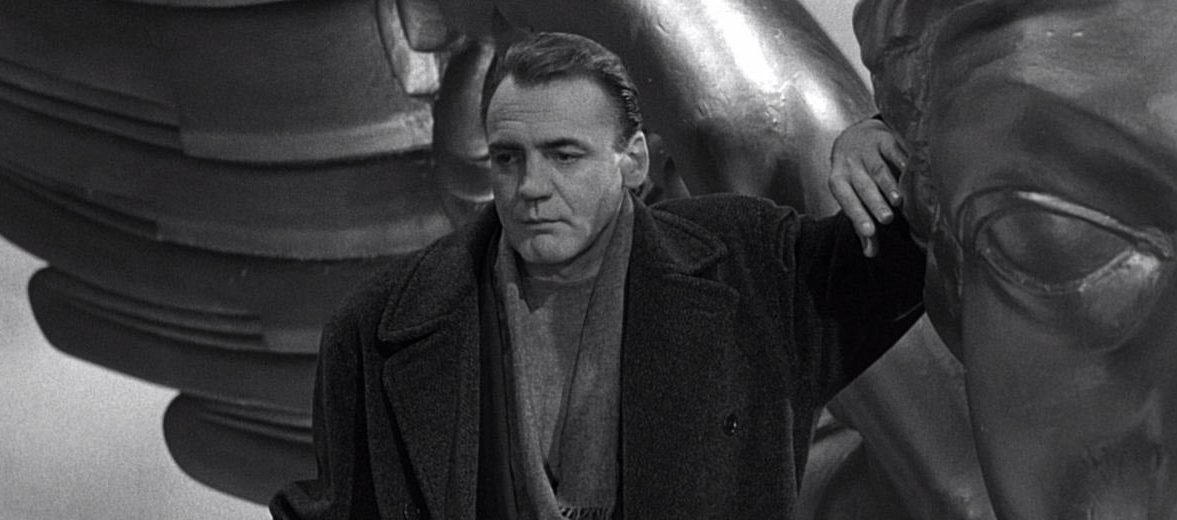 A film for the senses and the spirit, 'Wings of Desire' is a German movie directed by Wim Wenders. A visual wonder, especially during those times, the movie tells the story of an angel named Damiel who has been observing Earth and its humans. He is bored with just helping them by offering comfort as much as he can, but he wants more. He finally decides that he wants to become human and feel human emotions after falling in love with a woman named Marion, a trapeze artist.
But becoming a human means he cannot become an angel again, and there is also no certainty that his feelings will be reciprocated. Will he take the risk? The cast of 'Wings of Desire' includes Bruno Ganz as Damiel, Solveig Dommartin as Marion, and Otto Sander as Cassiel, who is another angel, along with Peter Falk and Peter Falk. The movie was one of the competitors for the Palme d'Or (the highest prize given at the Cannes Film Festival) and also won the award for Best Director at the Cannes Film Festival of 1987. You can stream it here.
12. Scanners (1981)
'Scanners,' directed by David Cronenberg, is a sci-fi horror movie that offers a graphic take on the concept of telepathy. 'Scanners' are people who have the power of telepathy and telekinesis. While many scanners use their power for the good of mankind, Darryl Revok, a very powerful scanner, is building an underground ring of malevolent scanners, which shall rise to replace humans and become the dominant species on Earth.
To stop Revok from giving shape to his plans, Paul Ruth, a doctor, recruits Cameron Vale (a scanner) to infiltrate Revok's ring and bring it down. The cast of the movie includes Michael Ironside as Darryl Revok, Patrick McGoohan as Paul Ruth, and Stephen Lack as Cameron Vale, along with Jennifer O'Neill, Lawrence Dane, and Louis Del Grande. You may stream the movie here.
11. National Lampoon's Christmas Vacation (1989)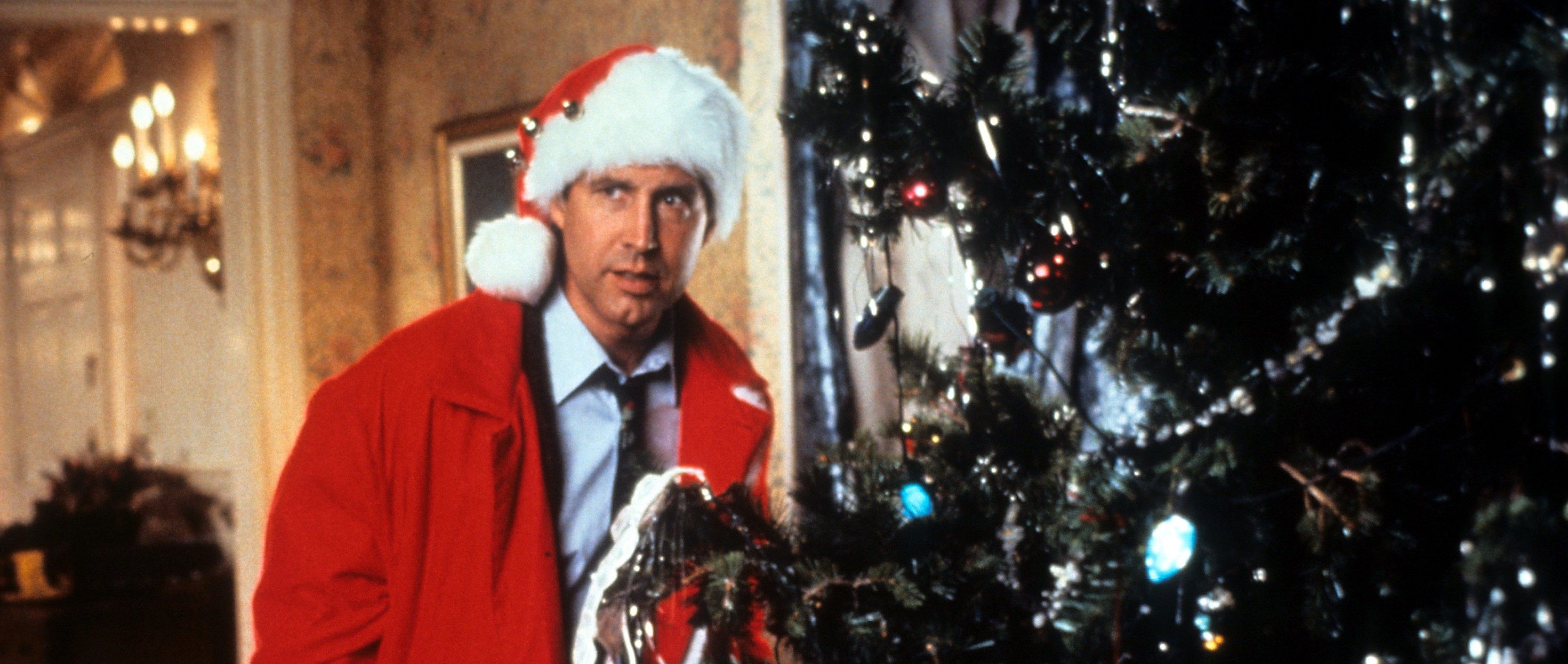 Directed by Jeremiah S. Chechik, 'National Lampoon's Christmas Vacation' stars Chevy Chase, Beverly D'Angelo, Randy Quaid, and Johnny Galecki. It is about a man's struggle to enjoy Christmas with his family. However, things go haywire, and he has to do whatever it takes to keep things from falling apart. Clark Wilhelm Griswold plans a celebration with his family and ensures everything goes perfectly. But soon, uninvited relatives crash his party. Will he be able to save his Christmas? To find out, you can watch the movie here.
10. The NeverEnding Story (1984)
Directed by Wolfgang Petersen, 'The NeverEnding Story' is a fantasy movie that stresses the importance of imagination and centers on Bastian, a bullied school kid, who comes across an ancient book while hiding from his bullies in a bookshop. This book, titled 'The Neverending Story,' transports him to the world of Fantasia that is doomed unless an Earthling boy comes to its aid and stops a dark force called The Nothing from destroying Fantasia. The movie is based on the 1979 novel of the same name by Michael Ende. The cast of the movie includes Barret Oliver, Noah Hathaway, Tami Stronach, Gerald McRaney, Thomas Hill, and Moses Gunn. Feel free to check it out here.
9. Aliens (1986)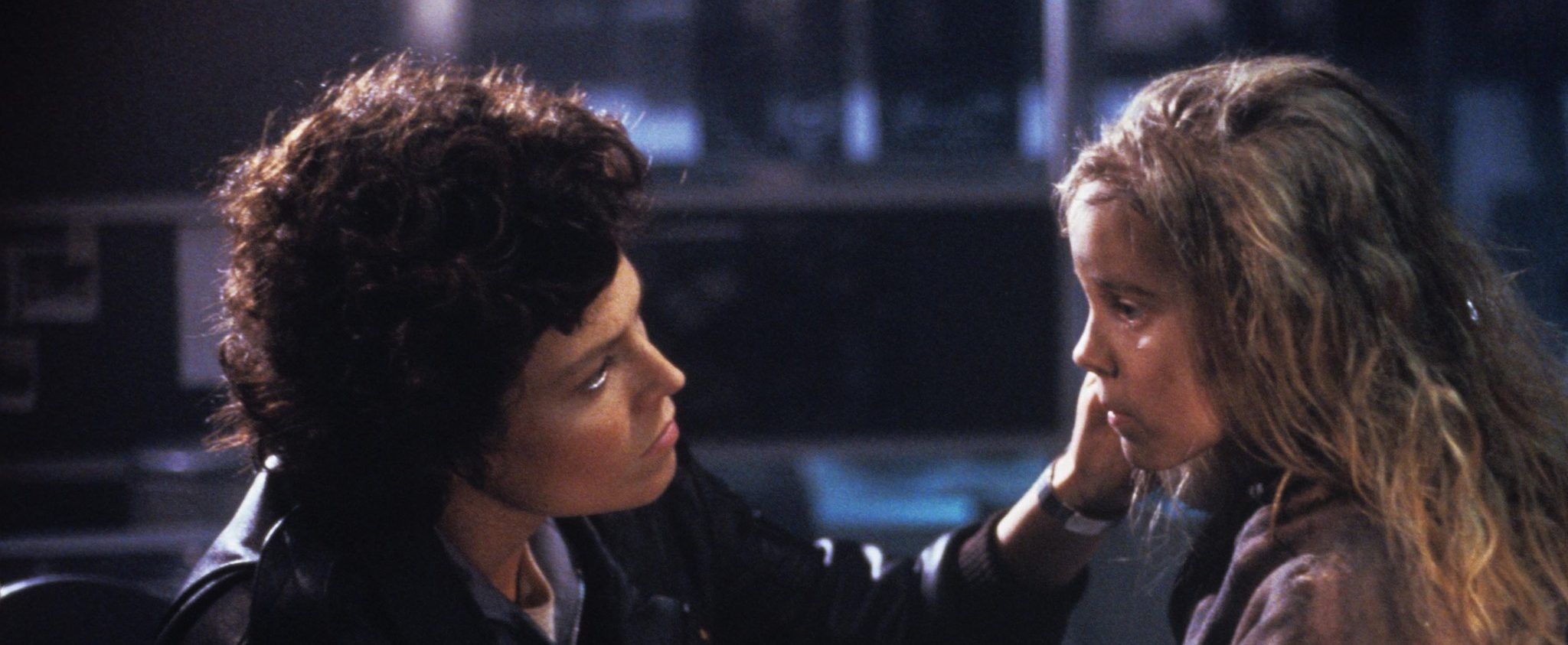 Starring Sigourney Weaver, Carrie Henn, and Michael Biehn, 'Aliens' is directed by James Cameron. The story takes place 57 years after the events of 'Alien' (1979), and we have Lt. Ellen Ripley, who wakes up from cryo-sleep in a ship only to be subjected to a war against aliens on a moon space colony. And in the middle of this war is a young girl whom Ripley has to protect at all costs. If you are up for sci-fi, this is a classic that you cannot miss. You can stream it here.
8. My Neighbor Totoro (1988)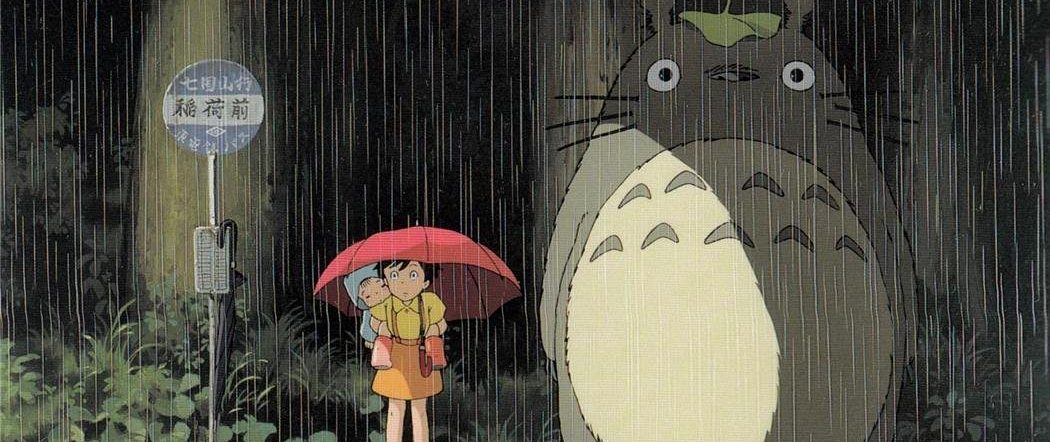 A highly acclaimed animated fantasy flick directed by Hayao Miyazaki ('Spirited Away'), 'My Neighbor Totoro' tells the story of 2 little sisters, Satsuki and Mei, who move into their new country house with their father so that they can be nearer to their mother is admitted in a hospital due to tuberculosis. As the girls explore the new place, they find out that the forest nearby is home to magical creatures called Totoros.
How they befriend the creatures and the experiences and adventures they have together is what the movie thus chronicles. The voice cast includes Noriko Hidaka (Japanese) and Lisa Michelson (English) for Satsuki and Chika Sakamoto (Japanese) and Cheryl Chase (English) for Mei. The 2005 English dub had Dakota Fanning and her younger sister Elle Fanning voiced Satsuki and Mei, respectively. You can experience this movie here.
7. Superman II (1980)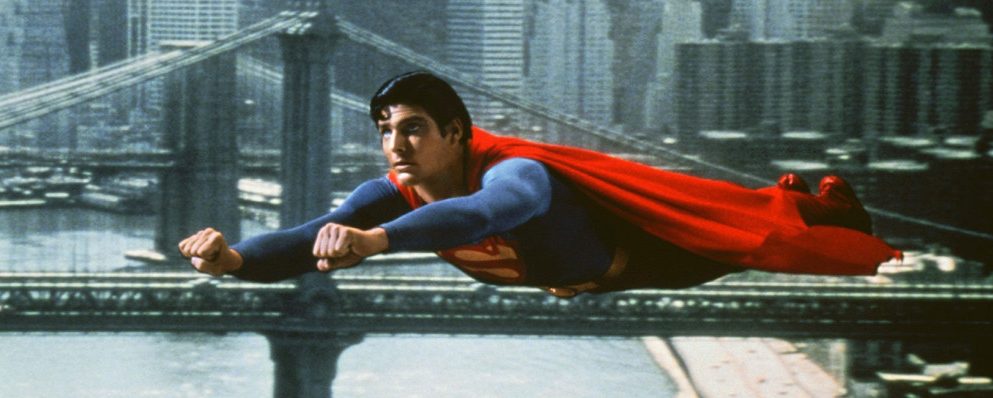 Directed by Richard Lester, 'Superman II' is the sequel to 'Superman' (1978). Starring Christopher Reeve as the titular character, the story shows Superman preventing a nuclear blast by hurling the device into space. Unfortunately, the detonation in space sets free the villainous trio of Zod, Ursa, and Non from their prison and arrive at Earth. Meanwhile, Clark Kent has decided to give up his powers so that he can spend his life with Louis Lane like a normal human being. Moreover, Lex Luthor escapes prison and shakes hands with the trio with the motive to kill Superman. Will they be able to do that? Alongside Reeve, the cast includes Margot Kidder, Gene Hackman, Terence Stamp, Sarah Douglas and Jack O'Halloran. You may stream the movie here.
6. Castle in the Sky (1986)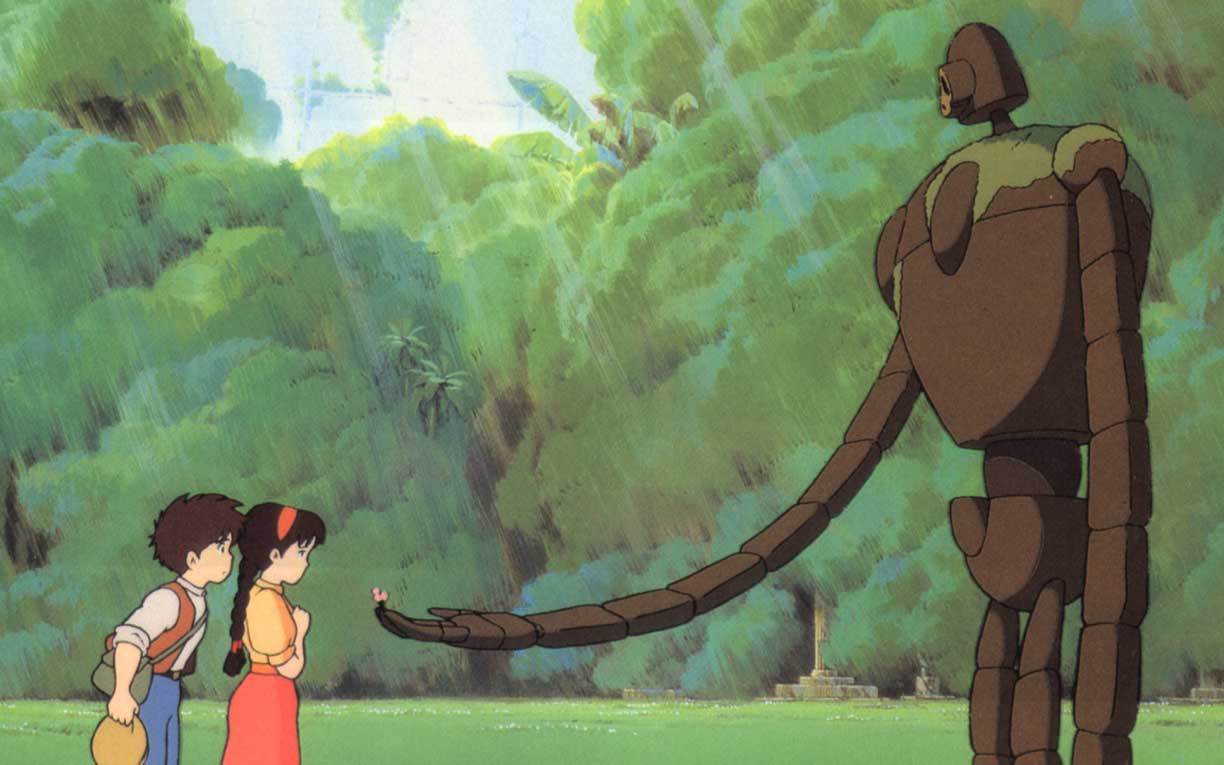 This Hayao Miyazaki directorial is a Japanese animated fantasy flick (also known as 'Laputa: Castle in the Sky') that centers on two 13-year-olds, namely Sheeta and Pazu. Sheeta comes across Pazu while fleeing from the army, pirates, and others who want their hands on Sheeta's necklace. The two then begin their journey to the mysterious sky-castle Laputa, which is seemingly connected to Sheeta and her necklace. What follows is an enthralling adventure that makes the film a must-watch and is considered one of the greatest animated films of all time. Even Laputa has achieved cult states. To experience this magical film, you can stream it here.
5. Friday the 13th (1980)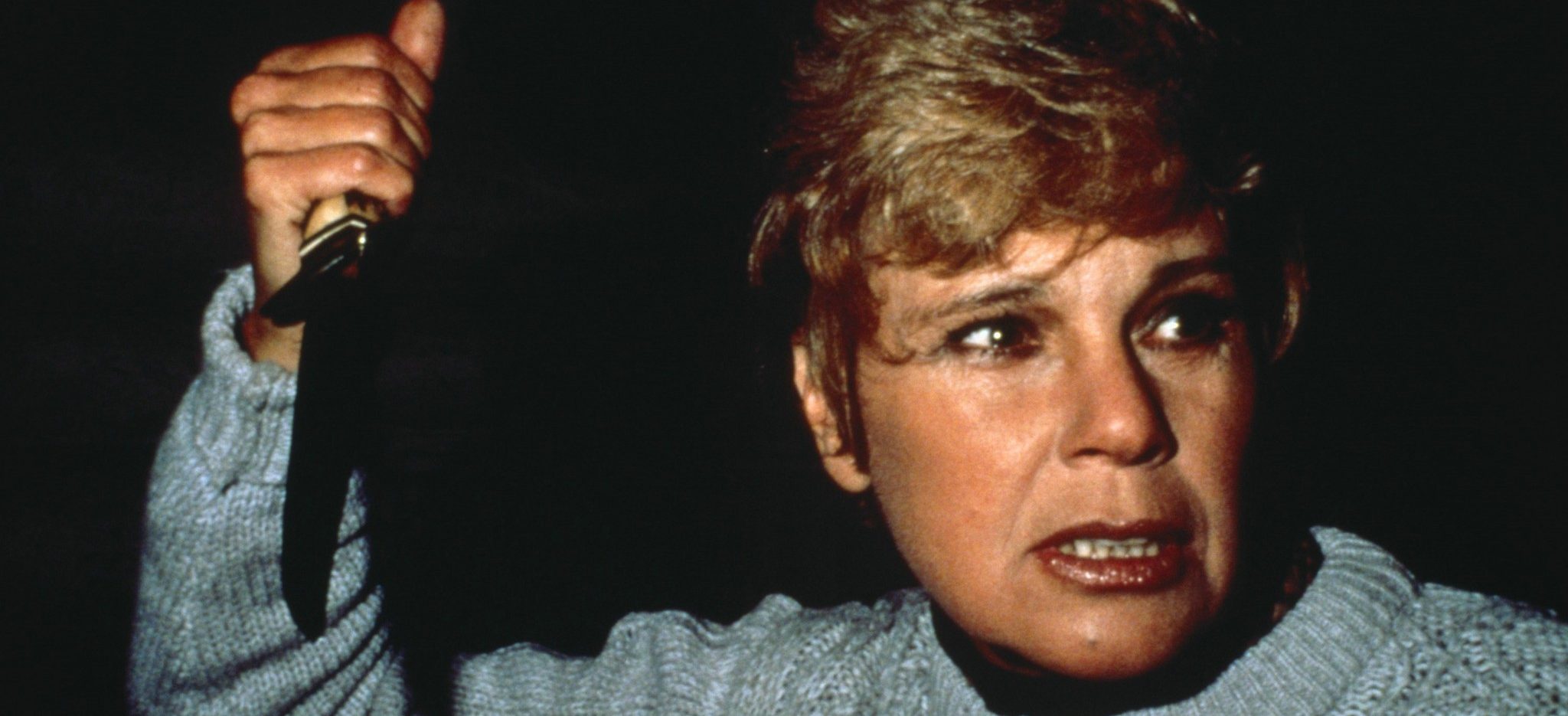 The cult classic slasher flick that took the world by storm despite being an independent project, 'Friday the 13th' is directed by Sean S. Cunningham and surrounds a group of teens trying to set up a summer camp in Crystal Lake. They are warned against it by the locals, citing the place's history of murder, but the teenagers pay no heed to such stories. However, very soon, they find themselves being hunted by a ruthless serial killer. The movie kickstarted its franchise, which is still active. The cast of the movie includes Betsy Palmer, Kevin Bacon, Adrienne King, Robbi Morgan, Laurie Bartram, Jeannine Taylor, and Harry Crosby. You can check out the movie here.
4. Pet Sematary (1989)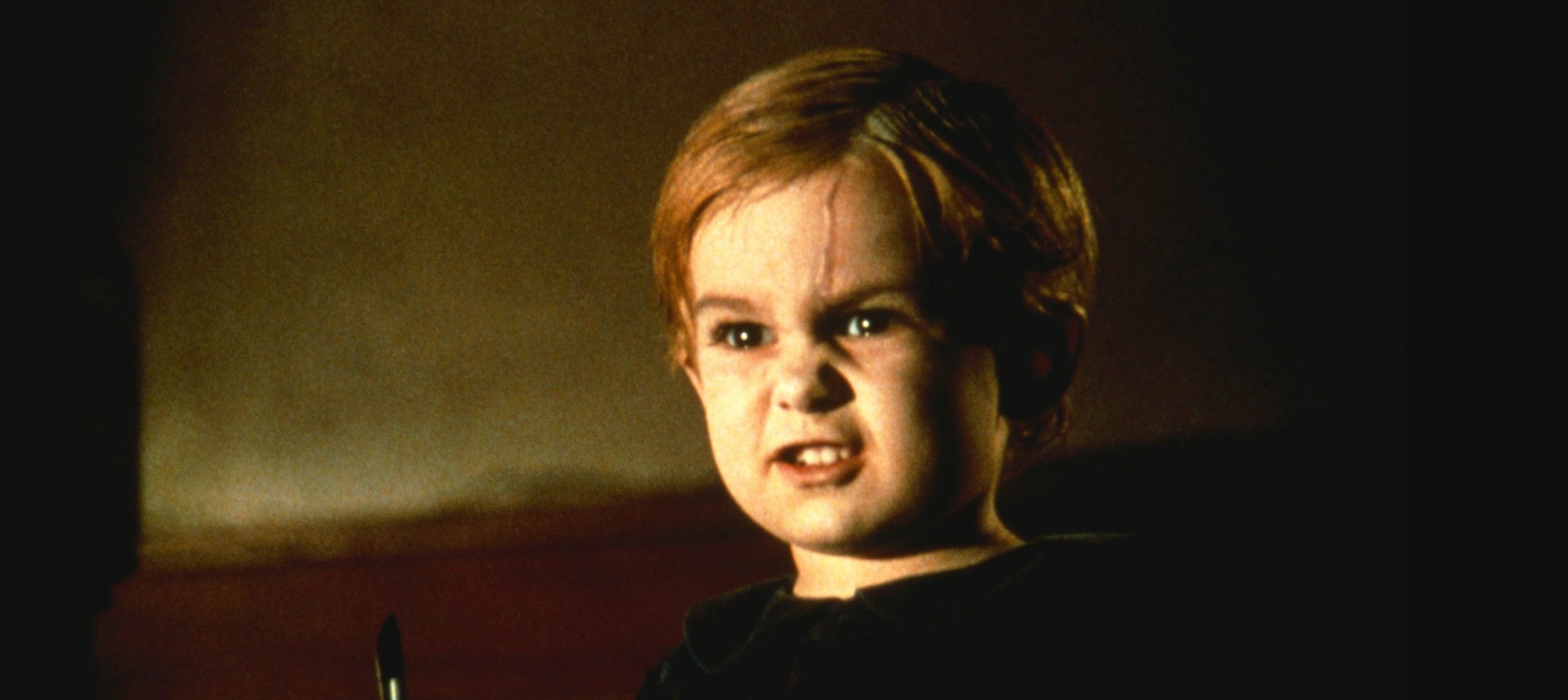 Directed by Mary Lambert, the movie is based on Stephen King's novel of the same name. It stars Dale Midkiff, Miko Hughes, Fred Gwynne, and Denise Crosby. The question that this movie raises is: should we even bury the dead? Surely, Doctor Louis Creed didn't think of this when he buried his dead cat in the ancient graveyard in their new hometown in Ludlow, Maine. When the cat returns home, it appears different and evil. Then, when the youngest Creed, toddler Gage, dies in a tragic accident, he too is buried in the same graveyard. Is that a good decision? To find the answer, you can stream the movie here.
3. Batman (1989)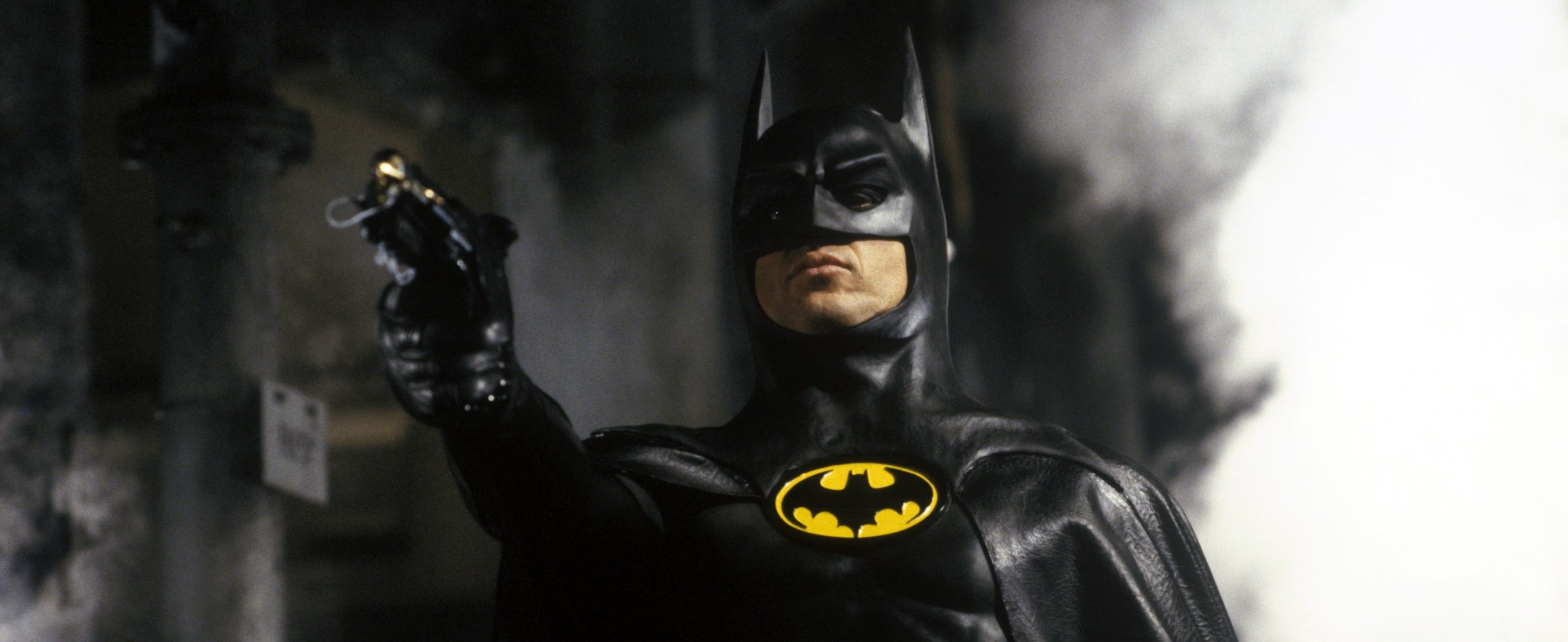 It was this Tim Burton directorial that revolutionized and revamped superhero movies as we know them today. Michael Keaton immortalized the live-action dark titular character whose nemesis is Jack Nicholson's Joker, another iconic role. How Batman is able to defeat the ruthless mastermind psychotic criminal is what we find out in the movie. In today's terms, we get to know what happens when an unstoppable force meets an immovable object. Besides Keaton and Nicholson, the cast also includes Kim Basinger, Jack Palance, Michael Gough, Billy Dee Williams, and Jerry Hall. To be a part of history, you can stream the movie here.
2. Rocky III (1982)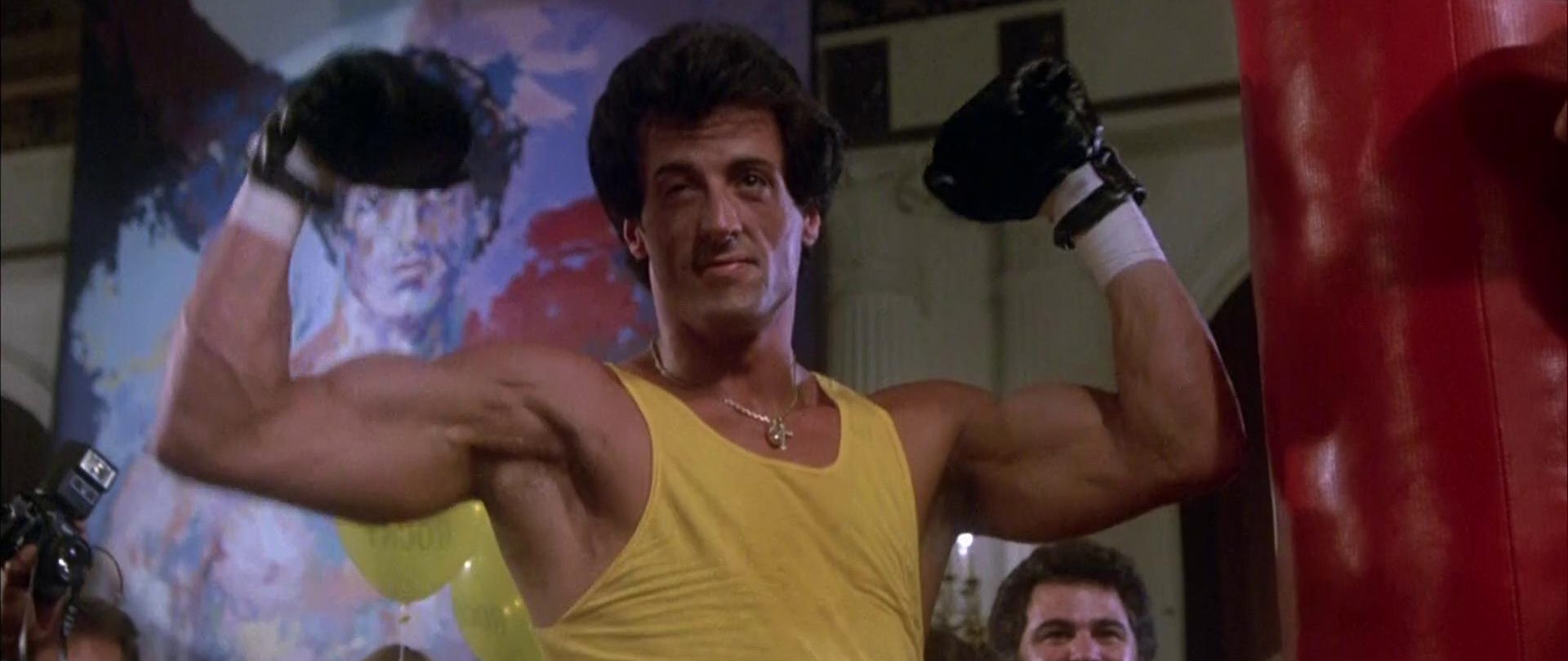 The third installment of the beloved boxing film franchise 'Rocky,' this movie is directed by Sylvester Stallone. Stallone returns as boxing champion Rocky Balboa, whose fame and wealth make him lose sight of what brought it all to him, i.e., his dedication and hard work. As a result, when he loses his championship title to Clubber Lang, he goes into depression and requires the help of his friend and former fellow boxer Apollo Creed. Creed trains him and bags a second match with Lang. Can he snatch his title back? Starring Stallone, Carl Weathers, Mr. T, and Talia Shire, 'Rocky III' is, like its previous installments, a must-watch. You can stream 'Rocky III' here.
1. Child's Play (1988)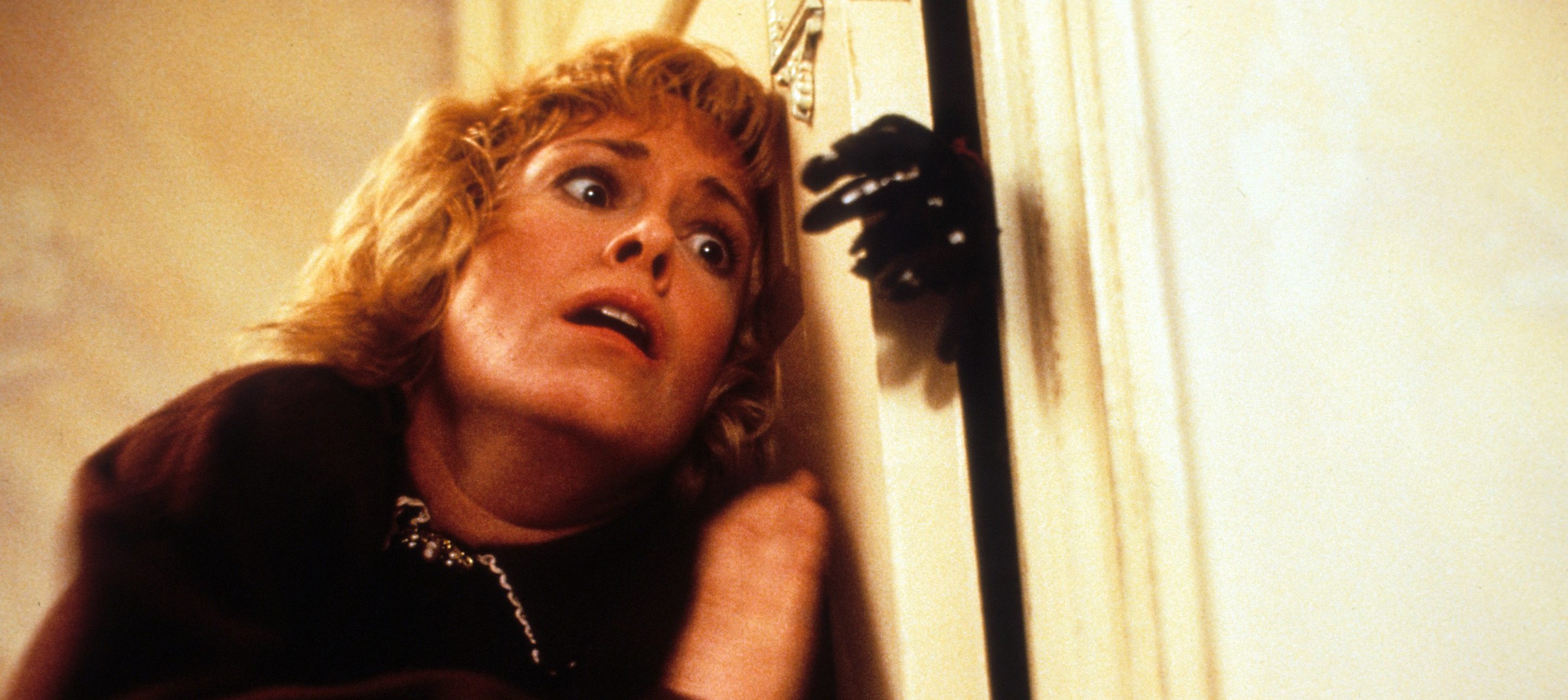 Another classic, 'Child's Play' is a horror movie directed by Tom Holland and features Alex Vincent, Brad Dourif, and Catherine Hicks. It tells the story of the fan-favorite sinister doll Chucky whom the dying criminal Charles Lee Ray put his life inside using black magic. Now, he has a disguise that no one can see through, and he can do whatever he wants. So when the doll kills the babysitter of his new owner's kid, no one is to blame. Will anyone be able to stop Chucky from wreaking further havoc? To find out, you can stream 'Child's Play' here.
Read More: Most Steamiest Movies on HBO Max