If entertainment industries around the world know anything, it is that sex sells. Unlike television, where, until the advent of streaming services, networks were reluctant to put out risqué content save for some notable exceptions, the big screen has always been the place to explore, experiment, and push the boundaries. For a filmmaker who knows what they are doing, the depiction of sex is just one puzzle piece that constitutes their film. Some movies do a great job of weaving the sex part with their core themes and delivering an exhilarating watch to the audience.
13. Jennifer's Body (2009)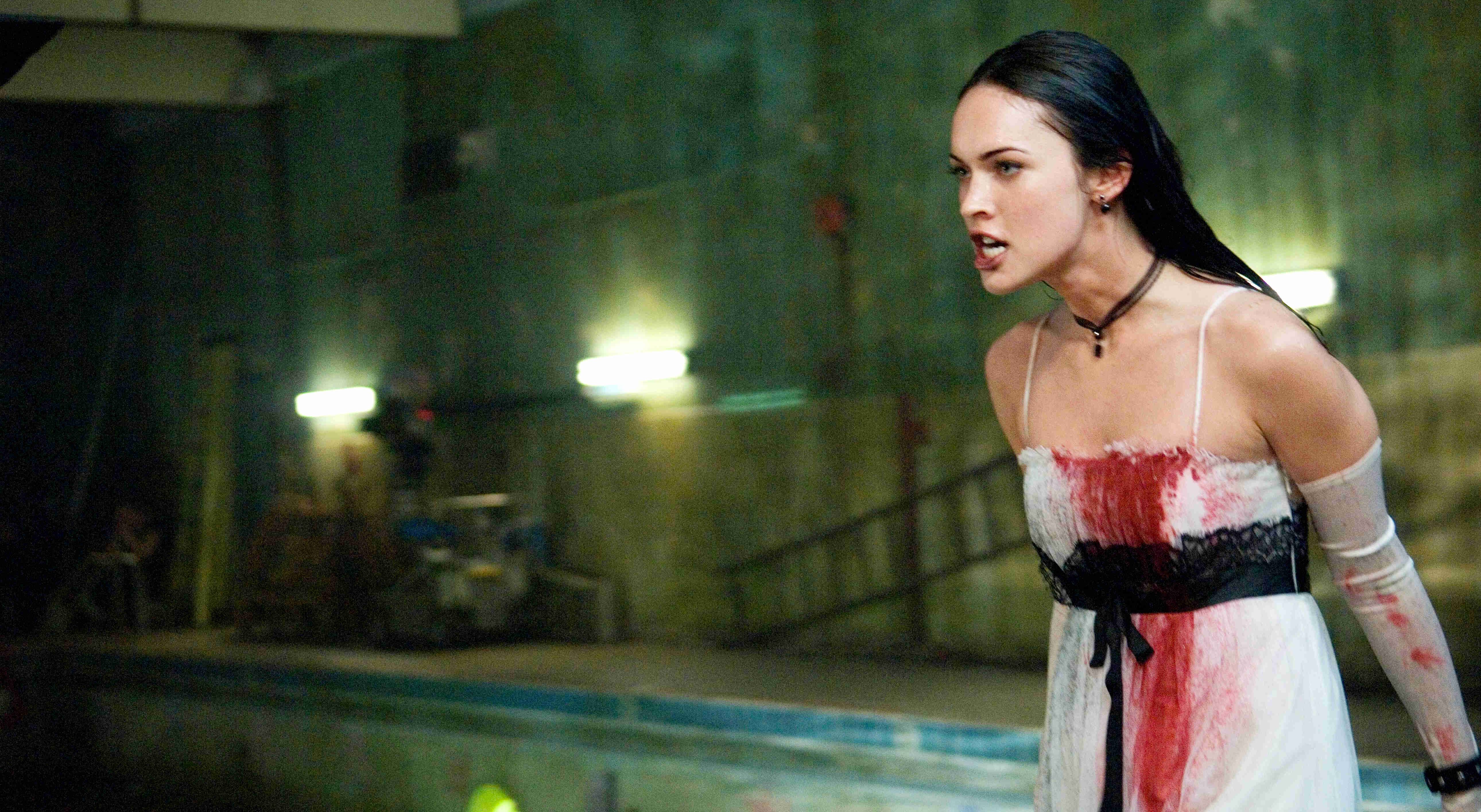 Karyn Kusama's 'Jennifer's Body' is a horror-comedy film that revolves around Jennifer, a beautiful and popular high school student who becomes possessed by a demonic force after a botched ritual. As her body undergoes terrifying changes, she begins to feed on her male classmates, leaving a trail of violence and devastation in her wake. Megan Fox portrays the seductive yet bloodthirsty Jennifer with mesmerizing allure. Amanda Seyfried shines as Needy, her loyal best friend who must confront this terrifying reality while trying to save herself and others from Jennifer's deadly seduction. With its sexually charged scenes that explore themes of desire and power dynamics, 'Jennifer's Body' is considered one of the most sexually graphic movies available on HBO Max today. You can watch the movie here.
12. The Fifty Shades Trilogy (2015-2018)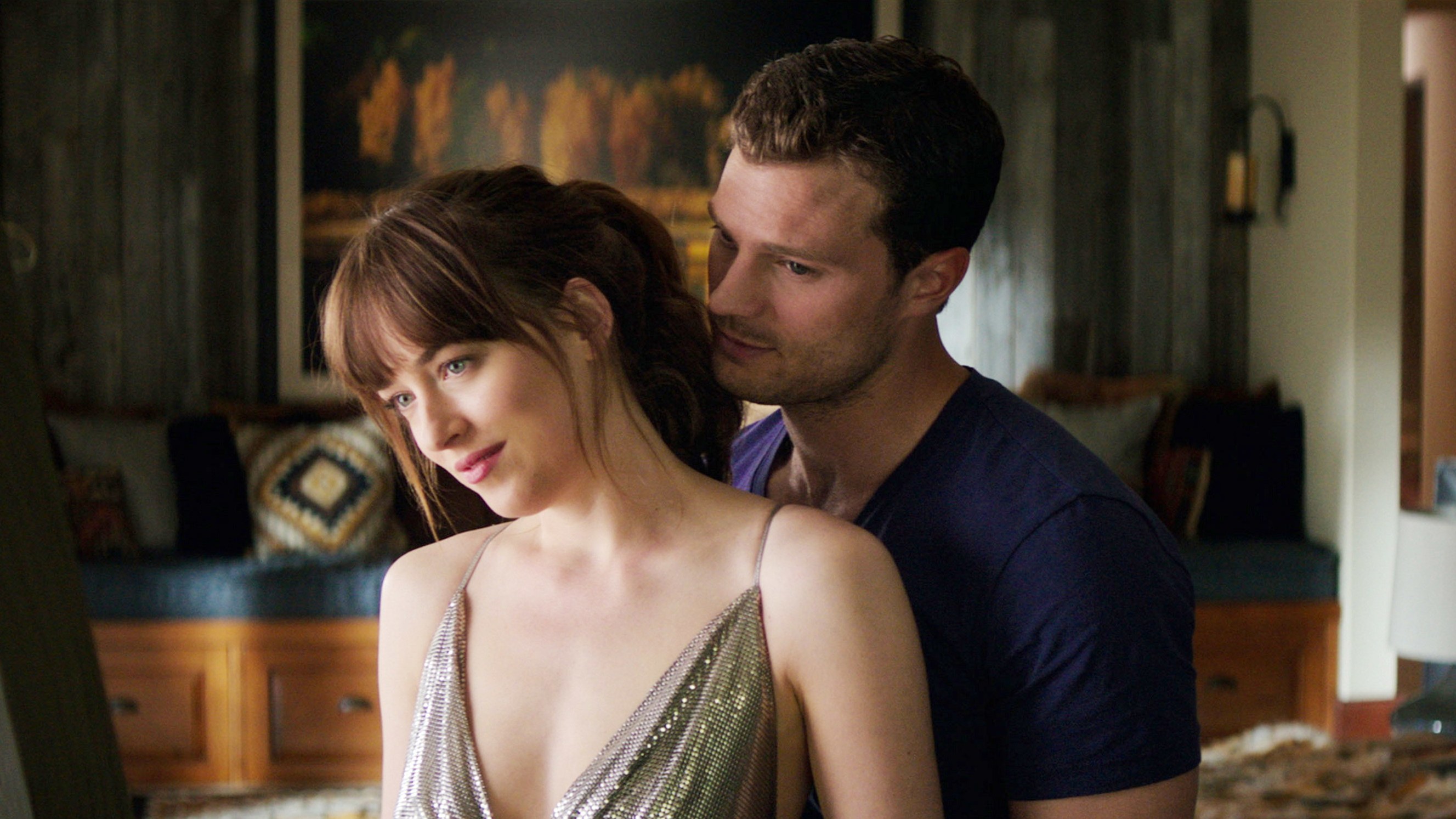 The 'Fifty Shades' Trilogy is a captivating erotic romance film series. The first film, 'Fifty Shades of Grey' is directed by Sam Taylor-Johnson, while 'Fifty Shades Darker' and 'Fifty Shades Freed' is directed by James Foley. The plot revolves around the complex and intense relationship between Anastasia Steele and Christian Grey. Viewers are drawn into a world of desire and exploration as they navigate their unconventional love story filled with passion, secrets, and power dynamics.
Dakota Johnson as Anastasia Steele and Jamie Dornan as Christian Grey bring these iconic characters to life with their on-screen chemistry. The film's explicit portrayal of sexuality has earned it a place among the most sexually graphic movies on HBO Max. With its unapologetic exploration of sensuality and intimate moments that push boundaries, this trilogy offers an intriguing viewing experience for those seeking something bold and daring in their entertainment choices. You may watch 'Fifty Shades Of Grey' here.
11. Spring Breakers (2012)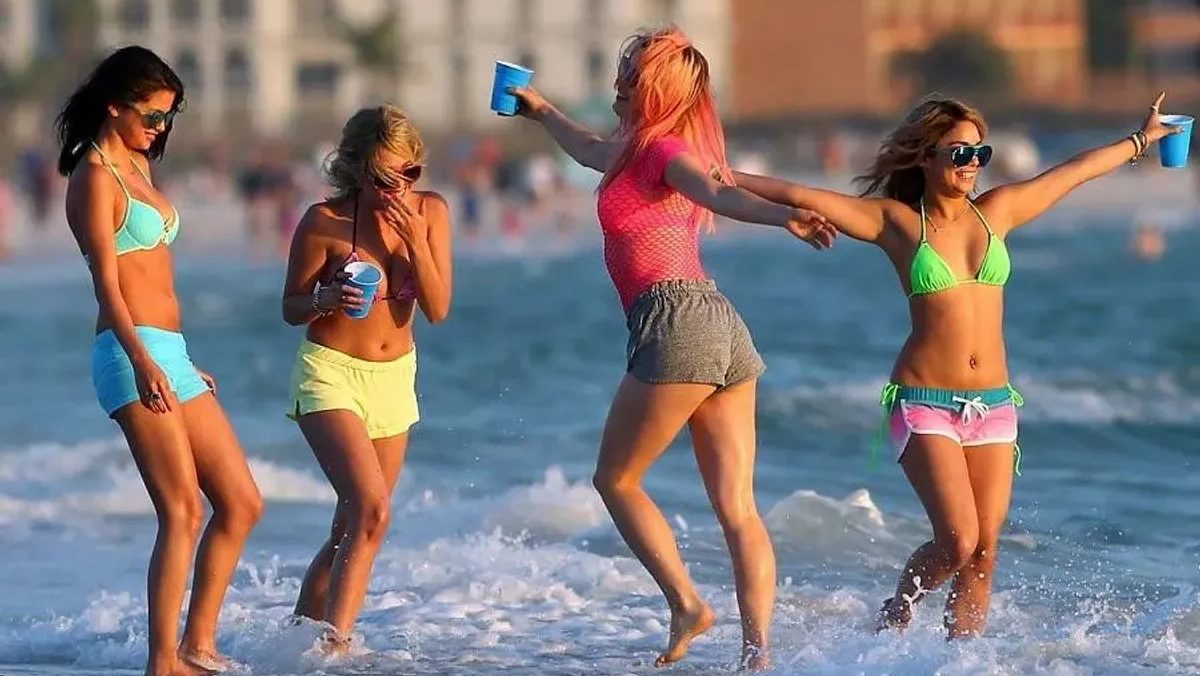 'Spring Breakers' is a crime-drama film directed by Harmony Korine. The plot revolves around four college girls who are desperately seeking an unforgettable spring break experience. In their pursuit of freedom and excitement, they find themselves entangled in a dangerous world of drugs, violence, and criminal activities. Starring James Franco as Alien, Selena Gomez as Faith, Vanessa Hudgens as Candy, Ashley Benson as Brit, and Rachel Korine as Cotty, the talented cast delivers captivating performances that bring the characters to life.
'Spring Breakers' delves into themes of youth rebellion and societal taboos with boldness and audacity. While some viewers may be drawn to this film for its controversial nature or simply out of curiosity about the darker side of spring break culture, it is also worth watching for its visually stunning cinematography and thought-provoking commentary on modern society's obsession with excess and hedonism. Feel free to check out the movie here.
10. Tie Me Up! Tie Me Down! (1989)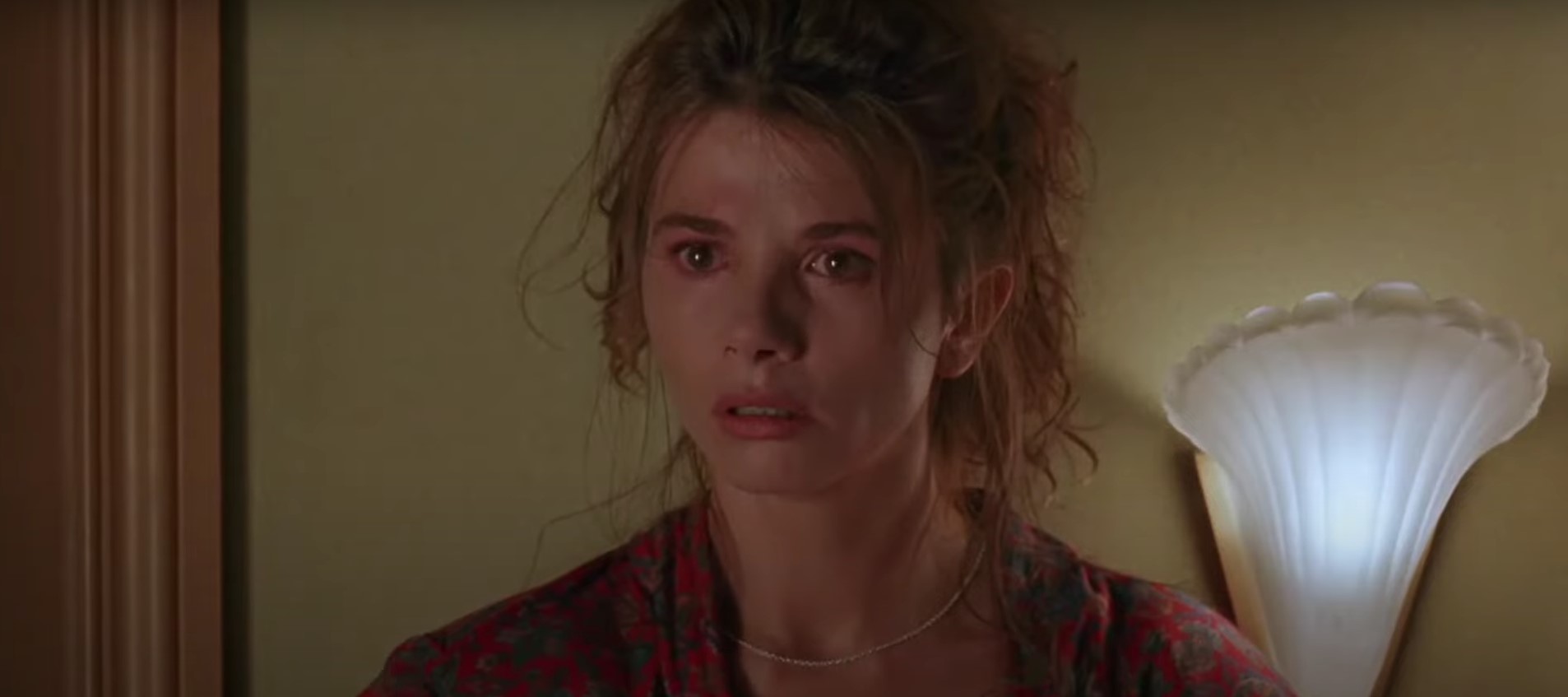 In 'Tie Me Up! Tie Me Down!' Antonio Banderas portrays Ricky, a psychiatric patient who gets released from the facility he was in. He subsequently decides to seek out Marina Osorio, an actress and former porn star. She and Ricky met and had sex when she was a resident of the same facility as Ricky due to her drug issues. Ricky appears before Marina and tries to impress her, but it is soon revealed that she doesn't remember him. Ricky then tries to show her how much he loves her by kidnapping her and keeping her captive at her own home. You can check out the film here.
9. Don't Worry Darling (2022)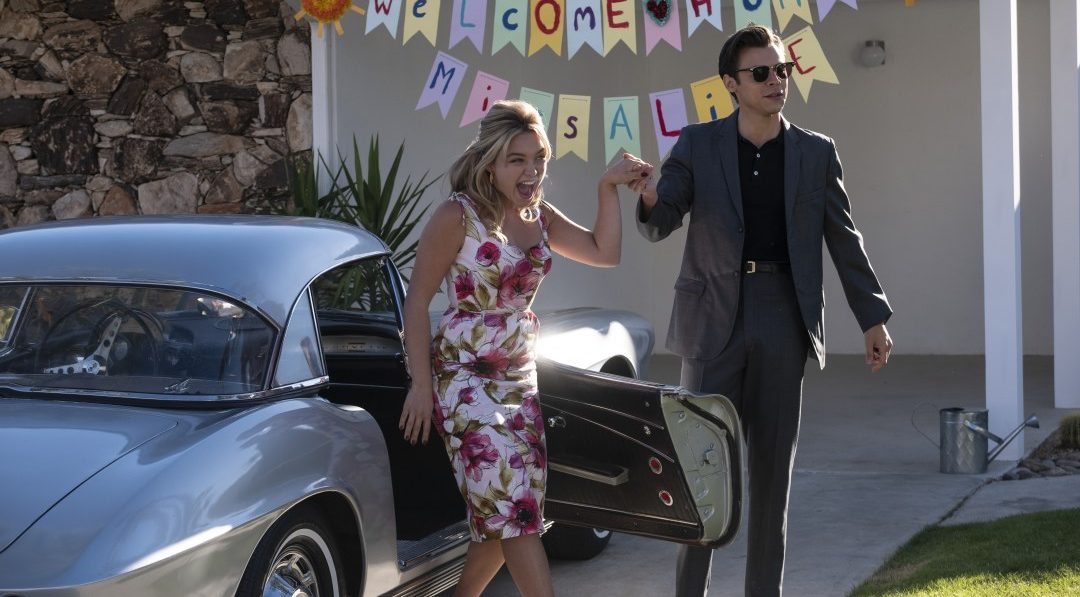 'Don't Worry Darling' is a psychological-thriller film directed by Olivia Wilde. Set in the 1950s, the plot revolves around a seemingly idyllic community where an isolated housewife uncovers disturbing secrets about her husband and the town she lives in. With its captivating storyline that keeps you on edge, this film showcases stellar performances from its talented cast. Florence Pugh portrays the protagonist with depth and vulnerability, while Harry Styles brings his charm to a mysterious character who adds layers of intrigue. The film tastefully explores complex themes of desire and repression through intimate scenes that are essential to understanding the characters' motivations and experiences. You may watch it here.
8. The Piano Teacher (2001)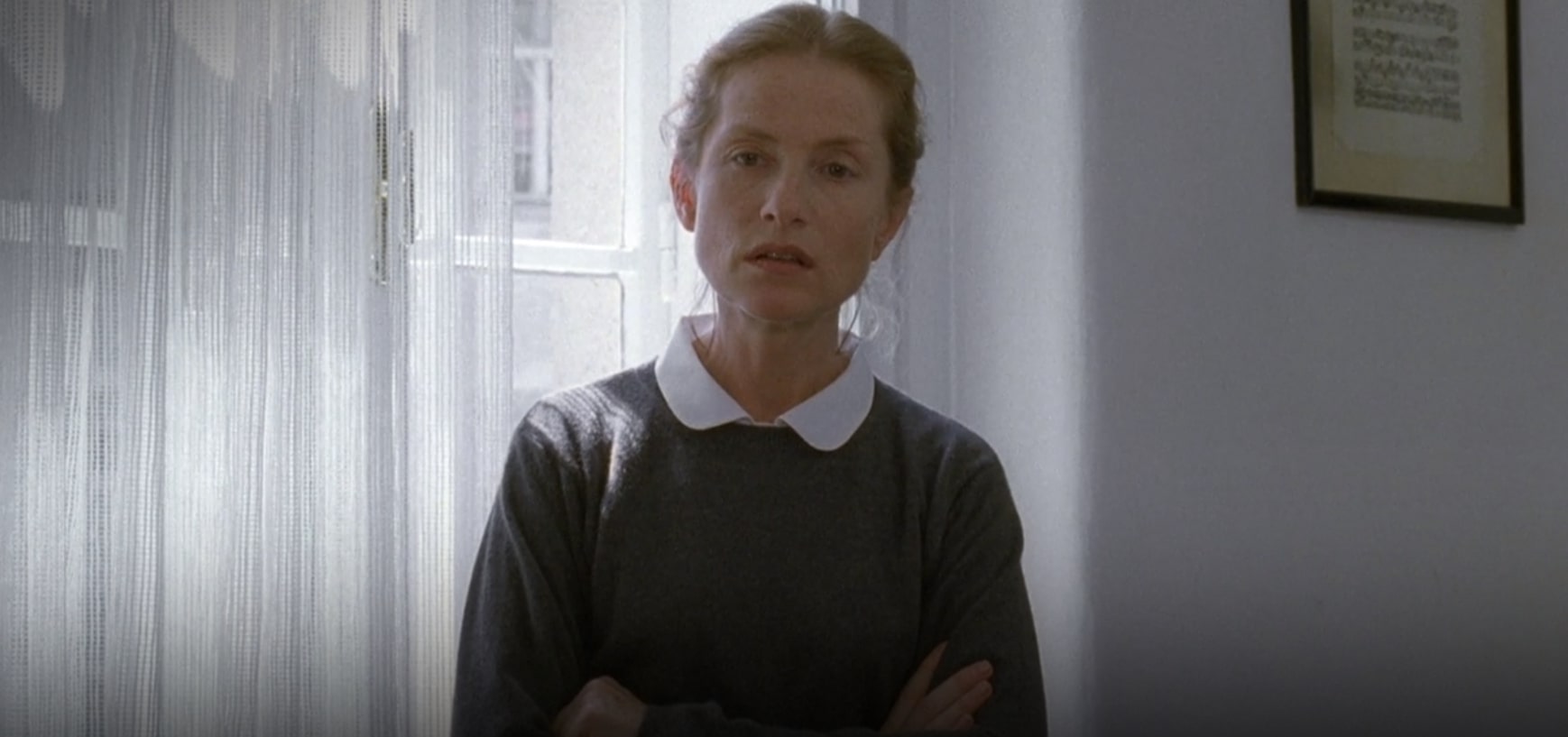 The cinematic adaptation of the 1983 namesake novel by Elfriede Jelinek, 'The Piano Teacher,' tells the story of Erika Kohut, a 30-something piano teacher who lives with her domineering mother. Her years of sexual repression have made her sadomasochistic and prone to self-mutilation. She encounters engineer Walter Klemmer, who loves to play the piano. He develops feelings for her and applies to be a student at her music conservatory. Erika seduces Walter and uses him to explore her sexual desires, all the while rapidly losing her grasp on sanity. If you want to know what happens further, you may watch 'The Piano Teacher' here.
7. Gia (1998)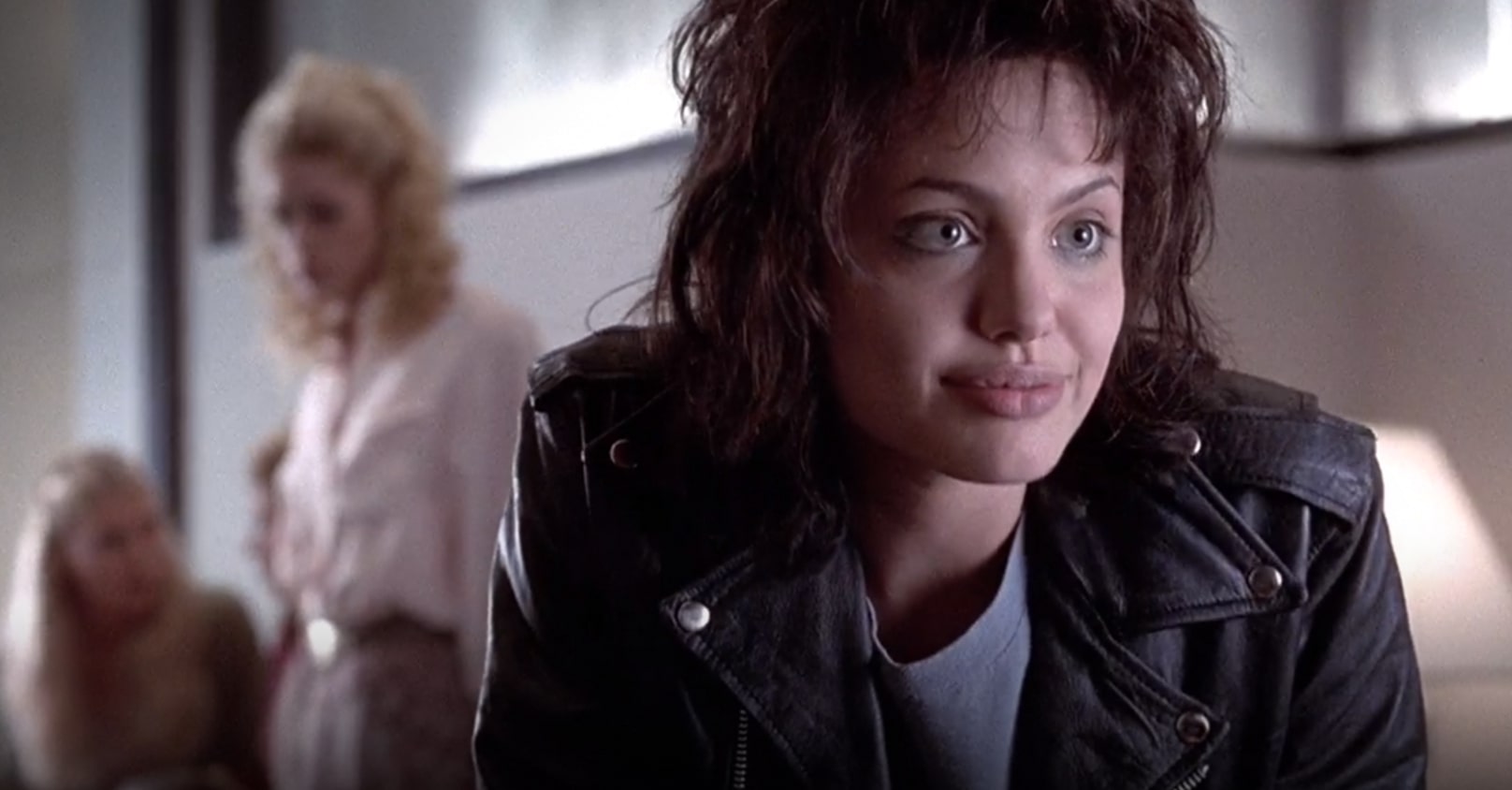 Jolie delivers one of her best performances as supermodel Gia Carangi in the biopic 'Gia.' As the story begins, Gia arrives in New York from Philadelphia to be a fashion model and instantly garners the interest of Wilhelmina Cooper, a Dutch-American model turned agent. As Gia rapidly climbs to the top and becomes one of the first supermodels in the industry, she begins suffering from depression and bouts of loneliness. It only gets worse after Cooper's death, and she begins using cocaine and heroin. You can stream the film here to find out what eventually happens to her.
6. Belle de Jour (1967)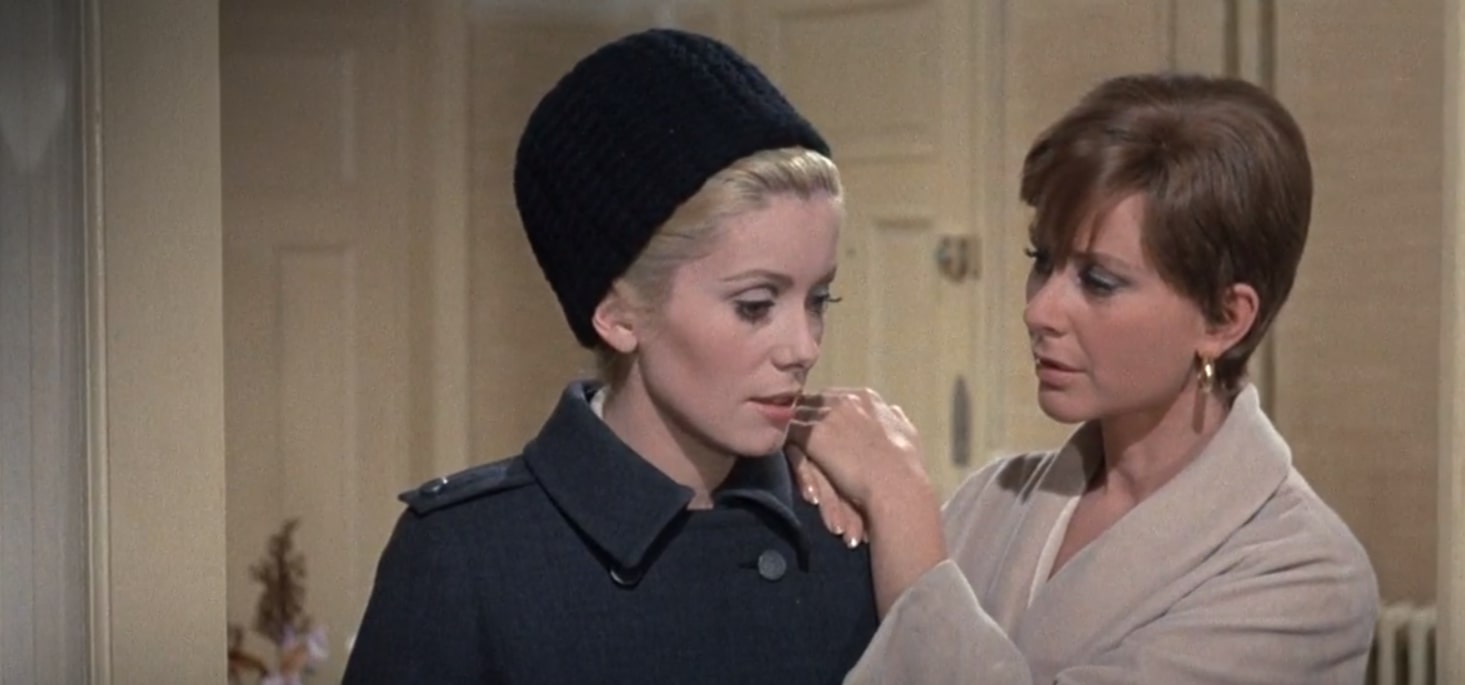 'Belle de Jour' is a French film that primarily follows Séverine Serizy, a homemaker. She is sexually frustrated, often fantasizing about domination, sadomasochism, and bondage. She refuses to have sex with her husband, though they seem to love each other. During a vacation at a ski resort, Séverine and her husband Pierre encounter Henri Husson and Renée. Husson doesn't take much time before making it clear that he is sexually attracted to Séverine when they are alone. The film explores Séverine's past, and it is heavily implied that she was sexually abused when she was a child. After learning that one of her friends now works at a high-end brothel, Séverine is drawn toward that world, where a madame gives her the titular nickname. You can stream 'Belle de Jour' here.
5. There Is No I in Threesome (2021)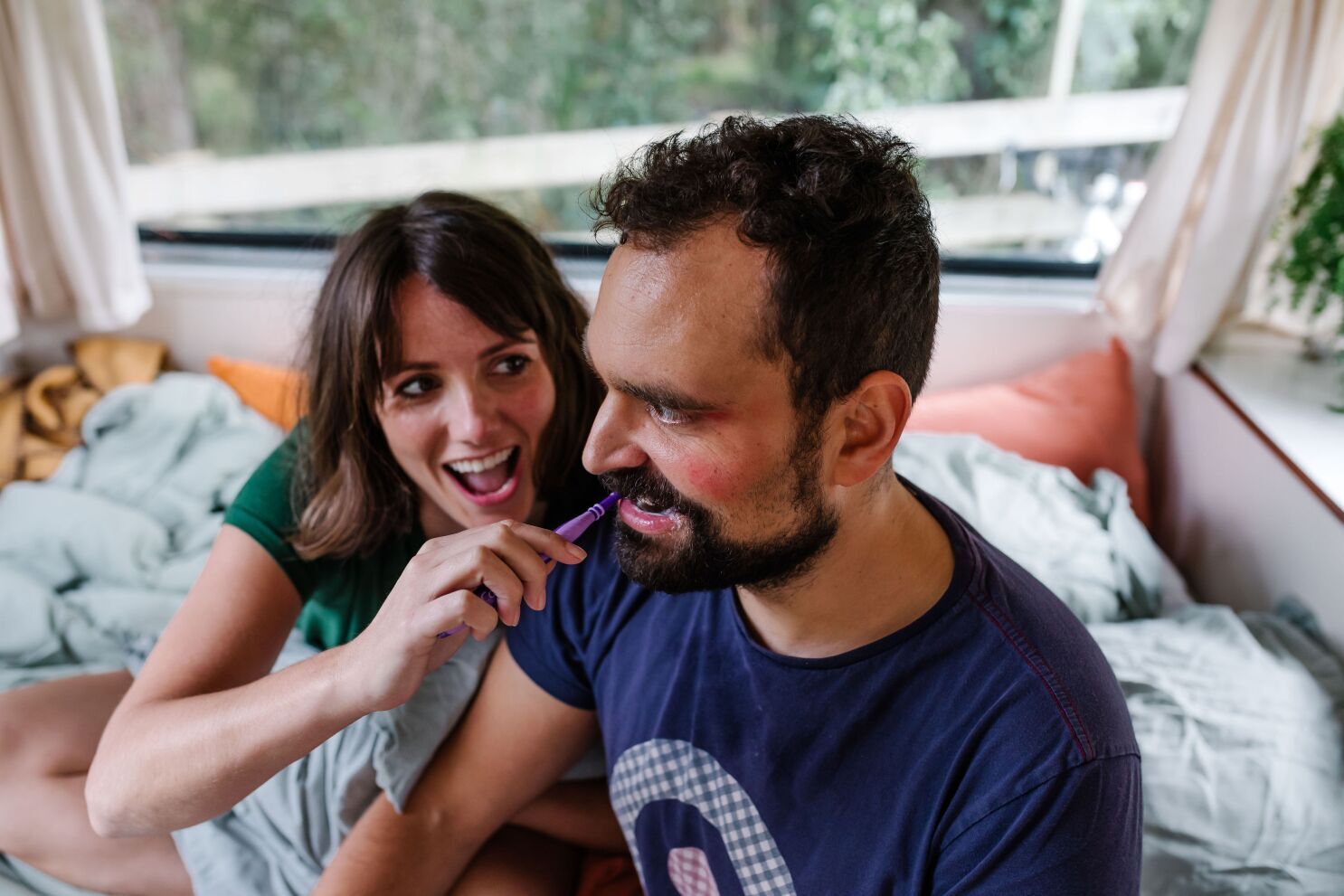 'There Is No I in Threesome' was initially developed as a documentary. Filmmaker Jan Oliver Lucks started to make the film with his then-fiancée about their open relationship. However, that relationship ended while they were halfway into making the documentary. The painful conclusion of the relationship, combined with the frustration about the unfinished project, gave Lucks a severe bout of depression. Fortunately, he found a solution to at least one of those problems, and that's what makes up the ending of 'There Is No I in Threesome.' To know what the solution is, you can stream the film here.
4. Behind the Candelabra (2013)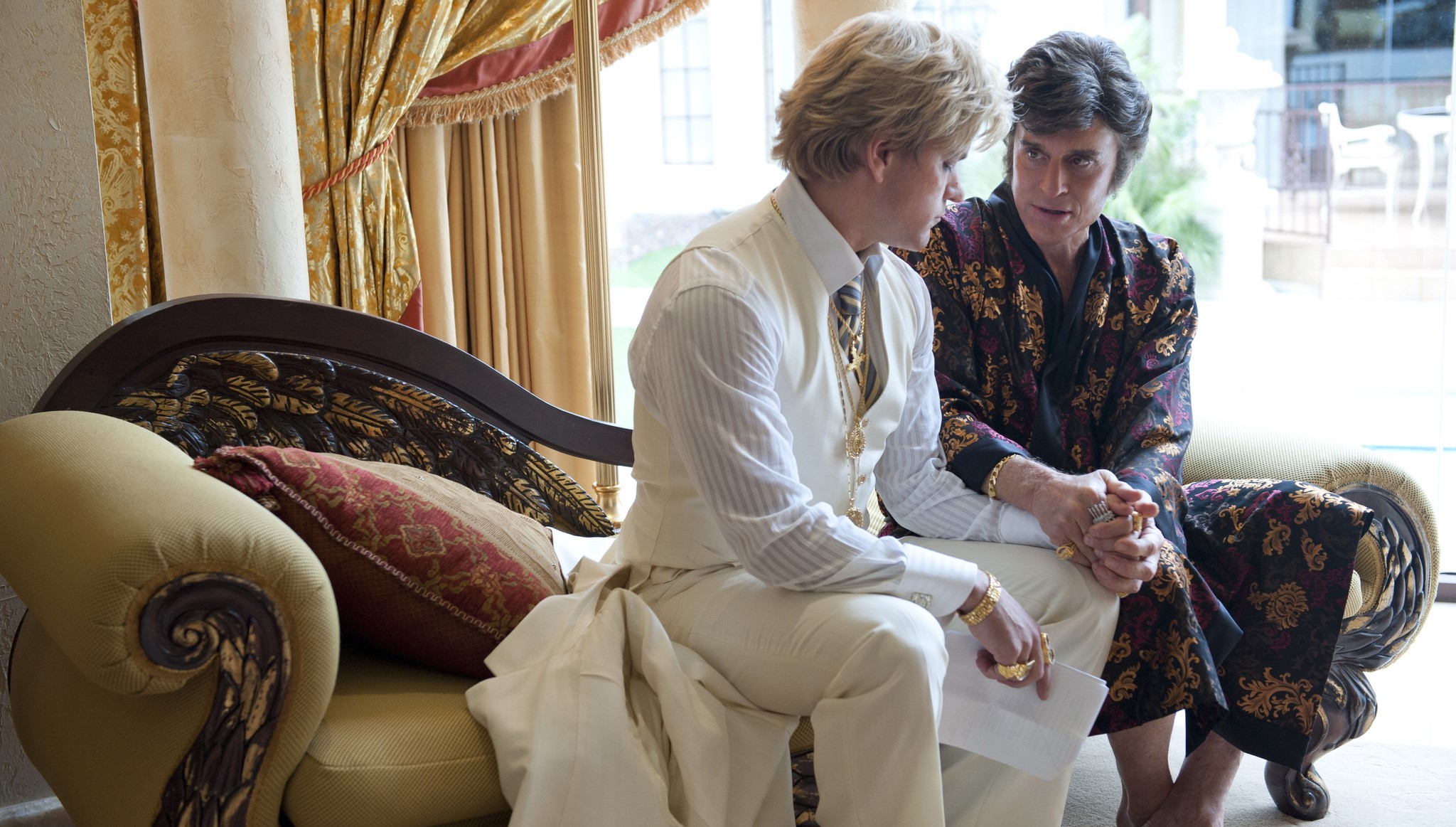 Directed by Steven Soderbergh, 'Behind the Candelabra' is a biographical film that centers around the relationship between pianist Liberace (Michael Douglas) and his young lover Scott Thorson (Matt Damon). The film drew inspiration from Thorson's 1988 memoir, 'Behind the Candelabra: My Life with Liberace.' In 'Behind the Candelabra,' Thorson meets Liberace through Hollywood producer Bob Black. The film depicts the ten years they spend together in each other's company before their relationship falls apart due to Liberace's interest in other men and Thorson's drug problems. You can watch the movie here.
3. And God Created Woman (1956)

'And God Created Woman' is a groundbreaking erotic movie that challenges the contemporary reservation about sexuality. It also turned its main star, Brigitte Bardot, into a sex symbol. The story revolves around Juliette, an 18-year-old woman brimming with sexual energy. She has no desire to be anything less than what she is, which irks most people around her. And yet, men are still drawn toward her for that very reason. Brigitte loves Antoine Tardieu, but the latter has little interest in a long-term relationship with her. When Antoine's younger brother, Michel, asks Brigitte to marry him, she accepts, even though she doesn't love him. You may watch the film here.
2. Under the Skin (2013)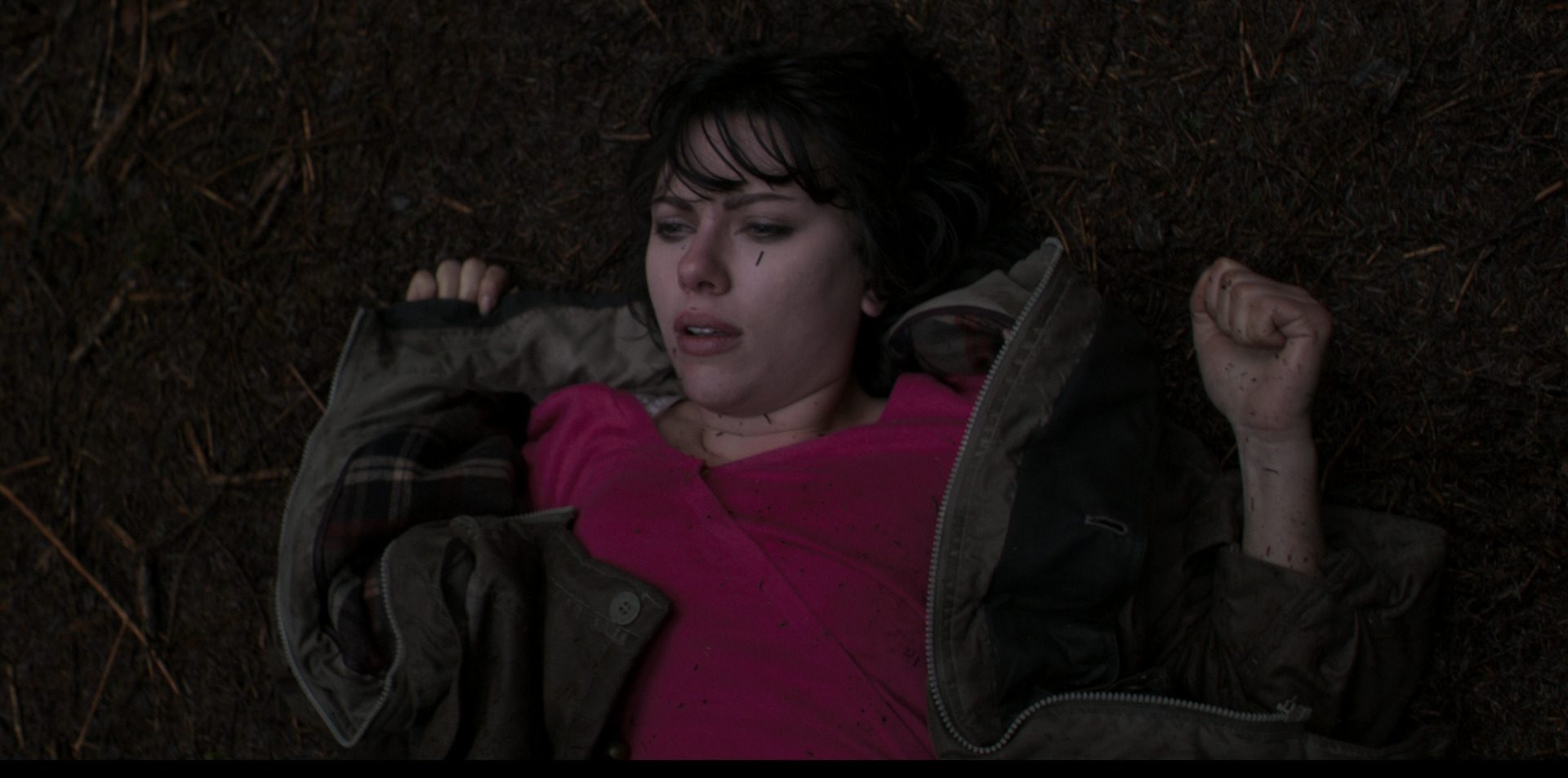 'Under the Skin' is a psychological sci-fi thriller film directed by Jonathan Glazer. The plot, loosely based on the 2000 novel by Michel Faber, follows the enigmatic protagonist, played by Scarlett Johansson, as she roams the streets of Scotland in search of unsuspecting men. With an eerie and mysterious plotline, viewers are left captivated as they witness her encounters unfold with each individual she lures into her web. Apart from Johansson's compelling performance, the film also features notable actors such as Paul Brannigan and Jeremy McWilliams. 'Under the Skin' explores themes of desire and exploitation in a thought-provoking manner that isn't solely reliant on explicit content. Its portrayal of sexuality adds depth to its narrative rather than being gratuitous, making it worth watching for those seeking a unique blend of suspense and introspection. Feel free to check out the movie here.
1. Je Tu Il Elle (1974)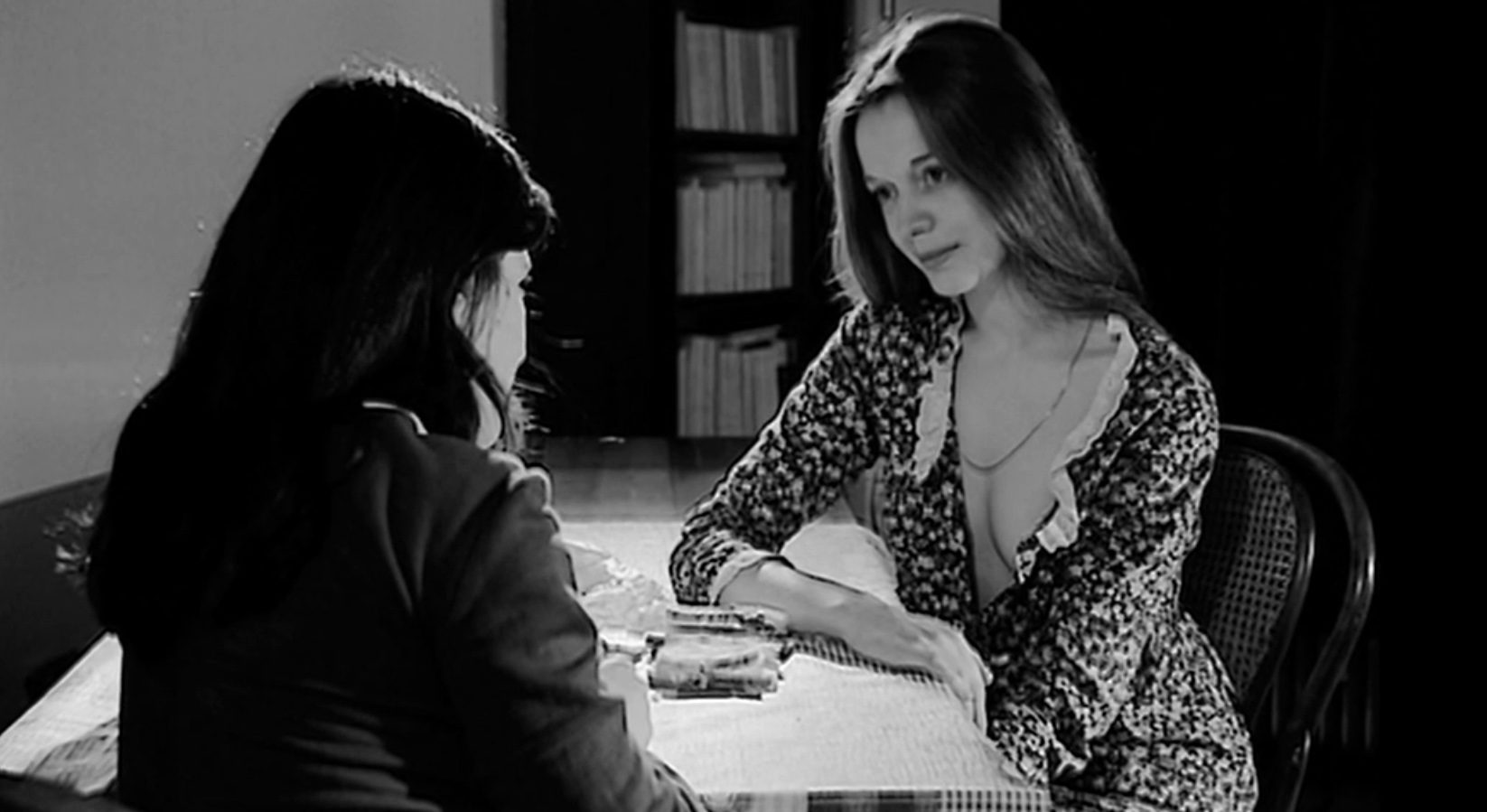 'Je Tu Il Elle' or 'I, You, He, She' is a thought-provoking art-house LGBTQ-drama film directed by Chantal Akerman. The plot of this French-Belgian film revolves around a young woman named Julie, who embarks on a journey of self-discovery and sexual exploration. As she navigates through her desires and emotions, the audience witnesses her encounters with various individuals that shape her understanding of intimacy and identity. This captivating narrative stars Delphine Seyrig as Julie, Jan Decorte as Joseph, and Henri Storck as Jean.
This film stands out among others for its explicit depiction of sexuality, which pushes boundaries and challenges societal norms. However, it is important to note that these scenes serve a purpose in exploring themes of personal liberation and emotional connection rather than simply catering to titillation. If you appreciate artistic storytelling that delves into complex human experiences, 'Je Tu Il Elle' might be an intriguing choice for you. You can check out the film here.
Read More: Adult Movies on HBO Max