Adult rated Bollywood movies used to be a big deal once upon a time. Thankfully, that's not the case anymore. True, every once in a while a film will generate controversies because Indian censor board will try to act "sanskari". But overall, filmmakers haven't been afraid to explore themes of crimes and sex that typically require them to be bold — and realistic. The best A-rated Bollywood movies have mostly released in this century. Bollywood filmmakers like Anurag Kashyap and Vishal Bhardwaj have pushed the cinematic boundaries. As a result, we got to see more so-called adult rated Bollywood films. And that's great! Let's now list down the top Hindi adult movies ever. You can watch some of these Bollywood adult movies on Netflix, Hulu, or Amazon Prime.
15. Miss Lovely (2012)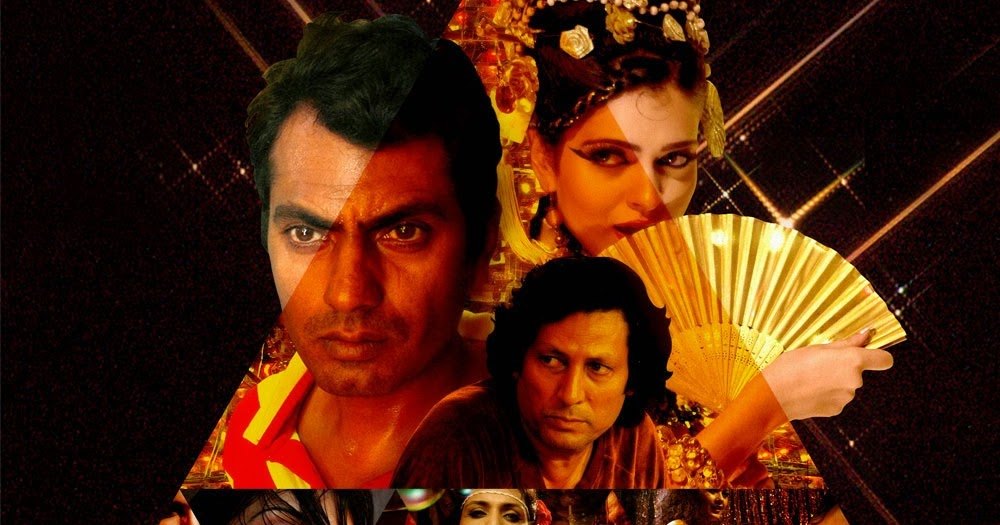 A near perfect movie with a topic that can be hardly seen in Indian Mainstream movie territory. Ashim Ahluwalia's debut effort 'Miss Lovely' is an atmospheric tale of Sonu and Pinky, played by Nawazuddin Siddique and Niharika Singh respectively. Centred around Mumbai's C-grade movie industry, the film perfectly deals with the themes of love, sexuality, crime and redemption. It earned cult status for its usage of visual imageries, a pulp style portrayal of the 90s sub-genre and lastly a gritty way of storytelling.
Read More: Best Movies of All Time
14. Lipstick Under My Burkha (2017)
The film does have some sensationalist dialogue, but it never gets overboard (And what's Bollywood without at least some theatrics!) Unapologetically bold and opinionated in its treatment of grave woman issues, the film is one of the best of 2017.Watch it to step into the shoes of all the ladies who walk wearing lipsticks under their burkhas. India needs more films like 'Lipstick Under My Burkha', but I'm unsure of whether we deserve them. Watch the film, not for its explicit content or your curiosity about what the whole CBFC fuss was about, but for its brilliance.
Read More: Best Incest Movies
13. Ugly (2014)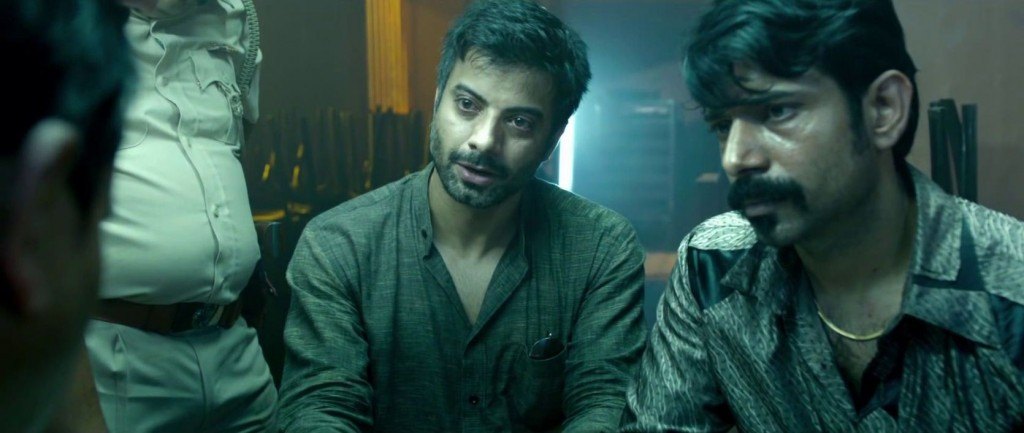 The enfant terrible of Indian cinema, Anurag Kashyap has been the catalyst which proved instrumental in ushering in a new generation of bold and unflinchingly honest filmmakers. A neo-noir psychological thriller, 'Ugly' follows the investigation into the abduction of a young girl in broad daylight, and all the murkiness that unravels from beneath the surface. Much like the works of the Austrian auteur Michael Haneke, Kashyap's 'Ugly' does not want you watching it from the comfortable seats of your home, munching popcorn; no, it wants you to be provoked, disturbed and disgusted. A movie where the little girl and her fate is pushed to the background; where it becomes a minor detail, 'Ugly' could terrify you to the core.
Read More: TV Shows With Most Nudity
12. Fire (1996)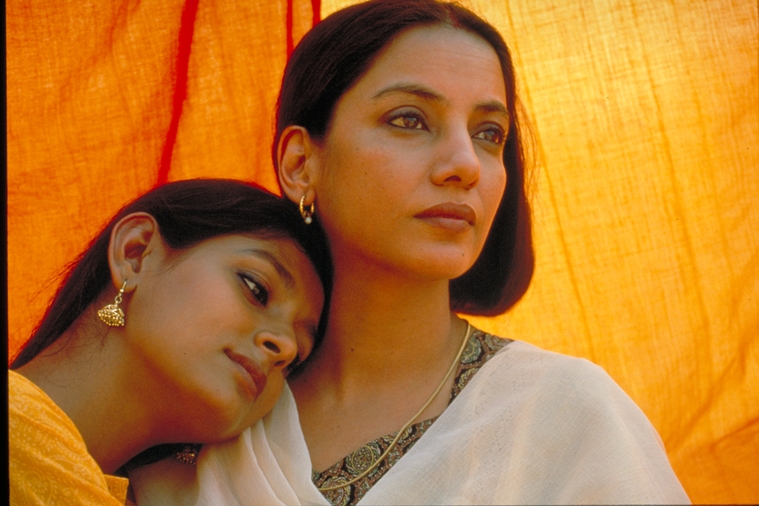 'Fire' was one of the first Bollywood films to explicitly show homosexual relations. Initially, it was passed uncut by India's censor board with a rating of Adult. The film was first screened and ran to full houses in most metropolitan cities throughout India for almost three weeks. But soon, the protestors started vandalizing theaters across the country demanding the film to be taken off the theaters. The film was then referred back to the Censor Board for a re-examination. The Indian government was criticised for siding with the vandals. 'Fire' remains one of the best explorations of homosexuality in India.
Read More: Korean Dramas on Netflix
11. Kaminey (2009)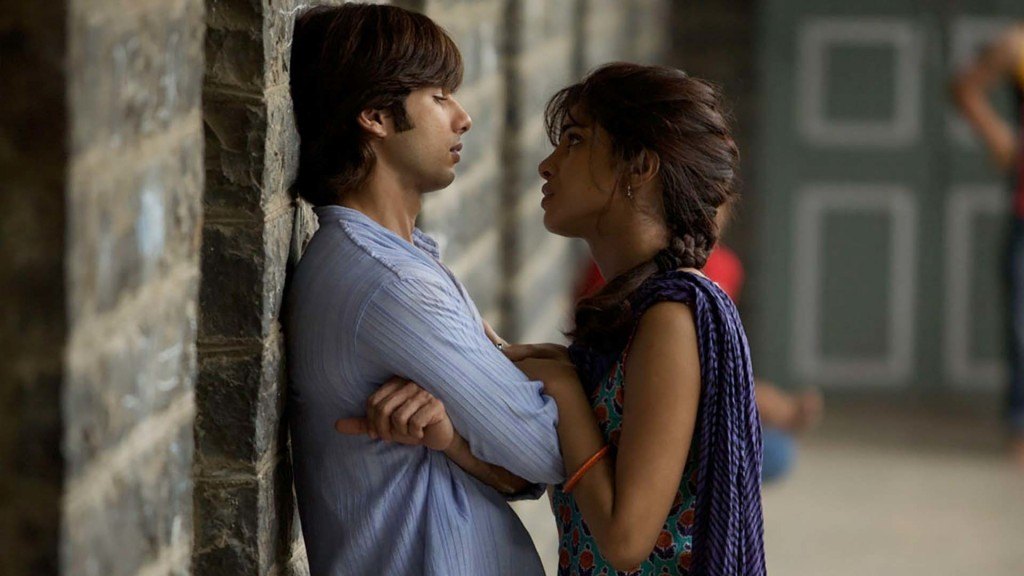 This was an unusual departure for Vishal Bhardwaj in relation to his previous films. He was fascinated for the longest time by Caper genre and decided to pay homage to such films as Snatch and Lock, Stock and Two Smoking Barrels. At the outset, 'Kaminey' is a simple story of two brothers who go separate ways only to cross each other's path at a later stage. What makes 'Kaminey' inimitable is its inner workings, its conversations, the maze it weaves as it progresses and its exceptional supporting cast. Shahid played twins – one with a stammer and one with a lisp – with absolute conviction and delivered not one but two of his career's best performances – Guddu and Charlie – in a single film. 'Kaminey' is also remembered fondly by its loyalists for its legendary characters of Bhope Bhau and Mikhail.
Read More: Adult Movies of 2018
10. Gulaal (2009)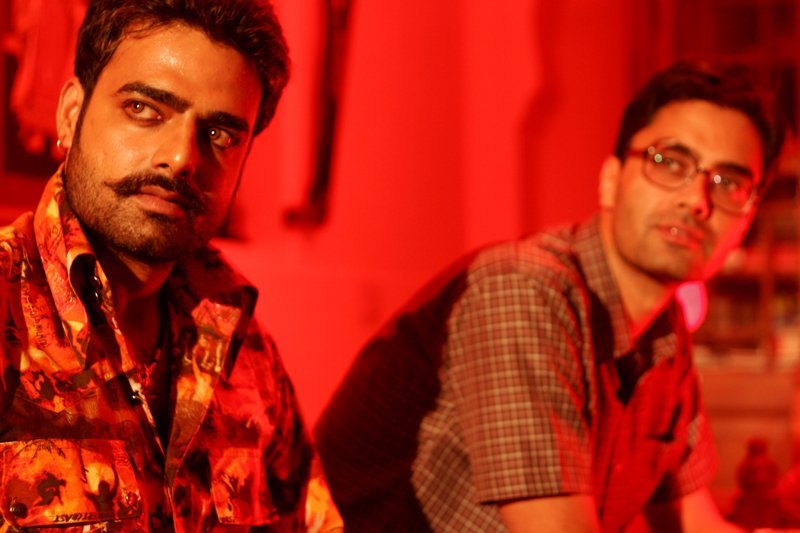 The soul of 'Gulaal' is its subtext and Piyush Mishra's lyrics. It's common knowledge that Anurag Kashyap liberally incorporated Mishra's work from his numerous theatre acts and writings and gave life to one of the most intelligent political drama in Hindi Cinema. The volatile student politics joins hands with the dominant, angst-ridden vision of royals from princely states and gives birth to a ticking time bomb. It's only a matter of time before it explodes. The question is – who will be alive to reap the benefits. It demands multiple viewings to understand the complete message.
Read More: Best Adult Hollywood Movies
9. Matrubhoomi (2003)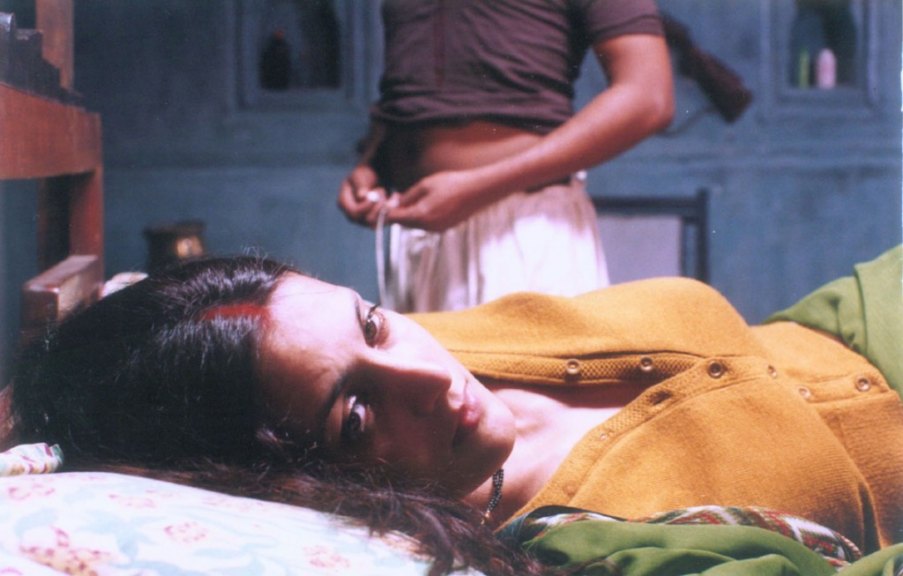 A movie even most Indians might have not heard about; which is quite a shame because this Manish Jha directed flick is one of the most shocking and disturbing films we have ever seen. Set in an unspecified time frame when incessant female infanticide has left a rural Indian society without women, 'Matrubhoomi: A Nation Without Women' follows a patriarchal and misogynistic father in his attempt to find a bride to satisfy the lust of his four sons. It is scary world that Jha creates, infused with a sense of realism and urgency previously unseen in Indian cinema. A brilliant and provocative work of art.
Read More: Sexiest Shows on Netflix
8. Delhi Belly (2011)
'Delhi Belly' is one of those films which make you wonder "What else could possibly go wrong?" while watching it and swiftly answer with yet another event planning to screw the characters. A comedy of errors if you may. But not the PG-13 kind. The NSFW kind. The story begins with three roomies and a package gone astray, but follows it up with total mayhem, with everything from gangsters to ex-husbands and diamonds to faeces getting a feature. One of the boldest – actually – the boldest comedy to ever come out of Bollywood, it is crass, on-the-nose and doesn't sit back for a moment. With bang-on acting performances all around (Kunal Roy Kapoor deserves a special mention for looking so genuinely constipated with the titular "Delhi Belly") and the farcical music, DB is a hootfest. And while the English version is uproarious, the Hindi dubbed version is a friggin' treasure!
Read More: Best Adult Hollywood Movies
7. Hazaaron Khwaishein Aisi (2005)
A poignant tale set in the backdrop of a tumultuous political standpoint, 'Hazaaron Khwaishein Aisi' grabs your attention from the first frame and never lets go. A commentary on the Indian political atmosphere leading up to the Emergency in 1975, this romantic drama focuses on three Delhi University students, their dreams and aspirations amidst the turmoil around them. With 'Hazaaron Khwaishein Aisi', Mishra has made a masterpiece — a bold, gritty story about those dark times, without ever losing sight of its characters. In fact, it is a story of desire, longing, love and lust. And it is this human touch that makes it one of the finest cinematic experiences of the century.
Read More: Best Brain Teaser Movies With Answers
6. Dev D (2009)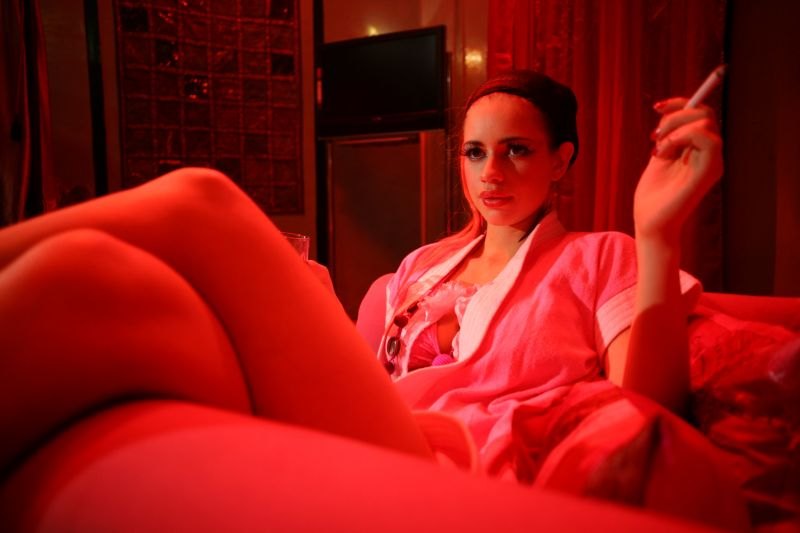 Anurag Kashyap gets a lot of credit on lot of things, but what he doesn't get credit for enough is his unique but exquisite taste in music and the way he uses songs in his films. And that couldn't be more apparent in his most musical film till date: 'Dev D'. What's so striking about 'Dev D' is how organic every song feels in the film. 'Dev D', in my opinion, is the template that every Indian filmmaker should use on how to make a musical – especially if it's a love story. It is a testimony to Kashyap's talent that as brilliant as 'Dev D' is, it is by far not his best film (keep on reading to know what is then).
Read More: Adult Movies on Netflix
5. Monsoon Wedding (2001)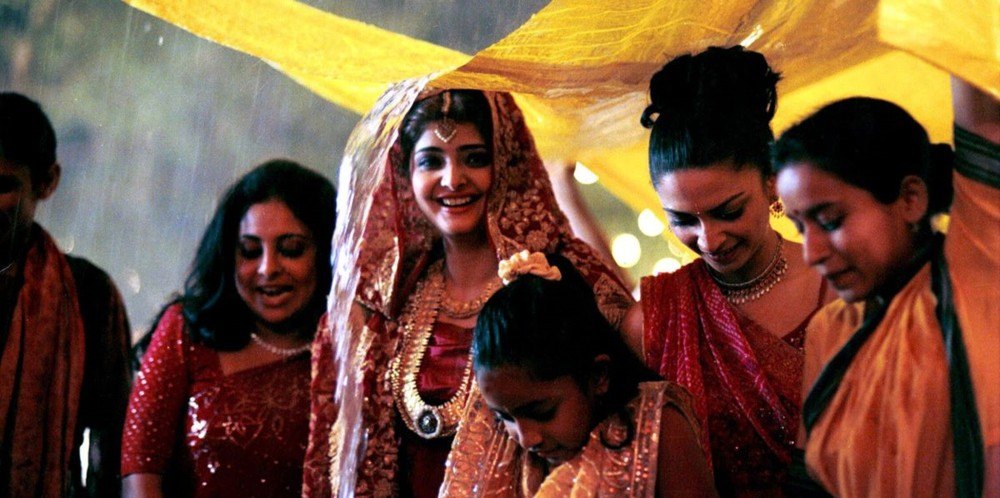 One of the few internationally acclaimed movies from the oeuvre of Indian cinema, 'Monsoon Weddings' is a brilliant portrayal of the socio-political and romantic entanglements that come associated with a big fat Indian wedding. The movie touches upon the themes of Indian conservatism, patriarchy and dysfunctional familial set-up. Premiered at the Marché du Film section of the Cannes Film Festival and winning the coveted Golden Lion at the Venice Film Festival, 'Monsoon Wedding' is one of the masterpieces of Indian cinema. Roger Ebert put it best when he said "Mira Nair's 'Monsoon Wedding' is one of those joyous films that leaps over national boundaries and celebrates universal human nature".
Read More: Best Movies of All Time
4. Black Friday (2007)
This is not the first Kashyap feature in this list, and it won't be the last — such is the genius of the man. And Black Friday might just be his most honest work — portraying one of the darkest hours in recent Indian history. A brutally provocative and often scary portrait of the events surrounding the 1993 Bombay Blasts and the violent Hindu-Muslim riots that preceded it, 'Black Friday' is unflinching in its pursuit of justice, while bringing in some semblance of humanity into a vicious cycle of violence. Highly controversial, the movie became Kashyap's first theatrical release (his actual debut 'Paanch' was and still remains banned). A movie which asks more question than it answers, 'Black Friday' remains a towering achievement in Kashyap's oeuvre, and perhaps his most humane film till date.
Read More: Best Brain Teaser Movies With Answers
3. Bandit Queen (1994)
Undoubtedly, the most controversial Bollywood movie ever. Directed by the mercurial Shekhar Kapur, the movie is a biopic of the notorious gang leader Phoolan Devi. It traverses her rise from the nadir of life, the acme of the illegal profession she was compelled to choose. The movie became disputed due to the brazen nude scenes featuring Seema Biswas, the rape scene again involving her, and the curses filled dialogues. It eventually released, with almost half the film cut. Still we loved it. Imagine if the full movie had been released. *goosebumps*.
Read More: Adult Movies on Netflix
2. Omkara (2006)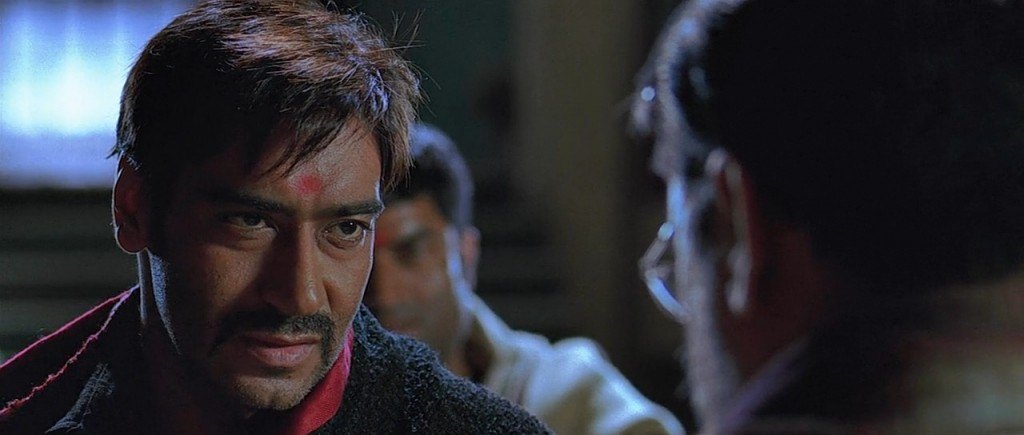 Adapting a Shakespeare play into a film is a difficult task in itself. Trying to give the play an Indian perspective becomes doubly challenging. With 'Omkara', Bhardwaj managed to retain the essence of Othello, while he wiggled room for what is a story deeply rooted in Indian hinterlands and ethos. The craftsmanship of Bhardwaj and the depth of Shakespeare come together to create a thrilling piece of art. An art that I am sure Shakespeare himself would have been proud of. Both 'Omkara' and 'Lagaan' (about which you will read very soon), represent Indian cinema in its most glorious and finest form: they are raw and honest portrayals of India and at the same time they are these epic musical sagas that Indian cinema has always been known for.
Read More: Movies With Most Nude Scenes
1. Gangs of Wasseypur (2012)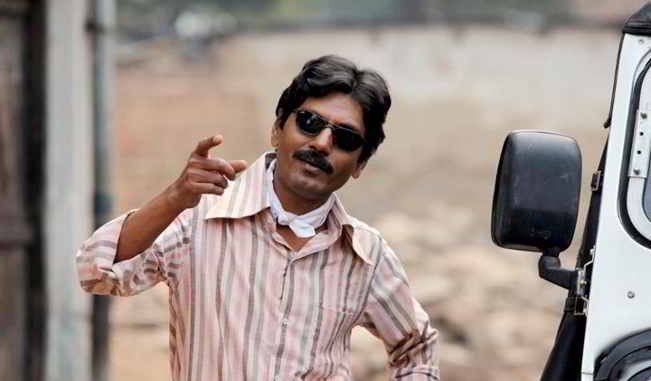 When Anurag Kashyap premiered his 5-hour long magnum opus at Cannes in 2011, the audience and critics were shocked, because they had never seen anything like it ever come out of Bollywood. Based on a true story of corruption, murder and revenge in the rural Indian town of Wasseypur over decades, Kashyap conceived one of the most stylish and enlivening cinematic experiences of the century. Fusing the charming and enigmatic characterizations of Coppola's 'Godfather' with the thematic flourishes of Tarantino's 'Pulp Fiction', Kashyap delivers a truly mesmerizing cinematic experience. Already a cult classic in the eyes of cinephiles world over, 'Gangs of Wasseypur' will remain a landmark achievement of Indian cinema.
Read More: Adult Movies of 2018