If you're on the hunt for sultry, seductive, and steamy entertainment, look no further than Paramount+. This streaming platform has been setting screens ablaze with its enticing array of shows that cater to a mature audience. From sizzling dramas to tantalizing thrillers, Paramount+ offers a curated selection of content that isn't afraid to push the boundaries of sensuality. In this article, we'll delve into the hottest, most captivating series available on Paramount+, guaranteed to set hearts aflutter and leave viewers captivated by the tantalizing narratives, scintillating chemistry, and daring storylines that make it the go-to destination for those seeking an unforgettable, sexy viewing experience.
8. Younger (2015-2021)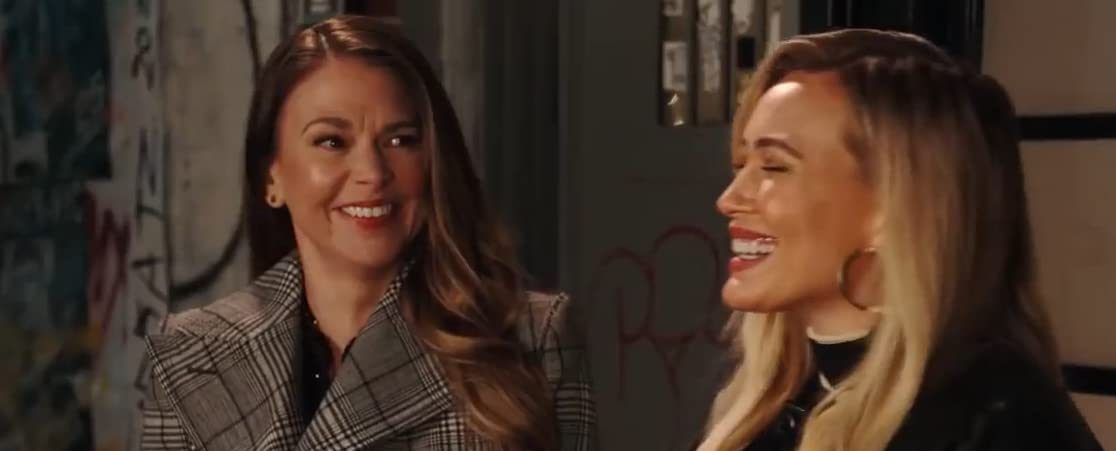 'Younger,' a delightful creation by the talented Darren Star, stands out as a romantic comedy infused with sizzling, erotic undertones. Set against the glamorous backdrop of New York City, the show tells the story of Liza Miller, portrayed brilliantly by Sutton Foster, who, in a daring move, pretends to be a 26-year-old to reenter the competitive world of publishing. This clever ruse leads to a series of intriguing and often passionate encounters, exploring themes of age, desire, and self-discovery. With a stellar ensemble cast, including Hilary Duff and Nico Tortorella, 'Younger' expertly navigates the complexities of relationships, blending humor, romance, and undeniable sensuality, making it a must-watch for those craving an enticing and emotionally charged television experience. You can watch the series here.
7. Why Women Kill (2019-2021)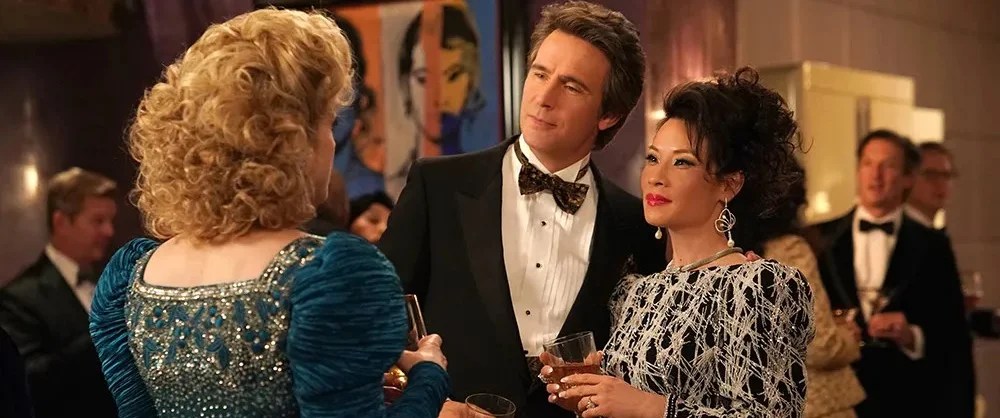 In 'Why Women Kill,' crafted by the talented Marc Cherry, the essence of sensuality mingles seamlessly with drama and humor, creating an enticing tapestry of storytelling. The series shows the lives of women across three distinct eras—the 1960s, 1980s, and the present—linked by the enduring themes of infidelity and betrayal. Led by an ensemble cast featuring the likes of Ginnifer Goodwin, Lucy Liu, and Kirby Howell-Baptiste, the series mesmerizes with performances that immerse the audience in the intricate web of love, lust, and clandestine desires. Set against lush, era-specific backdrops and fueled by razor-sharp wit, 'Why Women Kill' offers a tantalizing exploration of human nature, passion, and the captivating complexity of relationships. You may watch the show here.
6. Beavis and Butt-Head (1993 – 2019)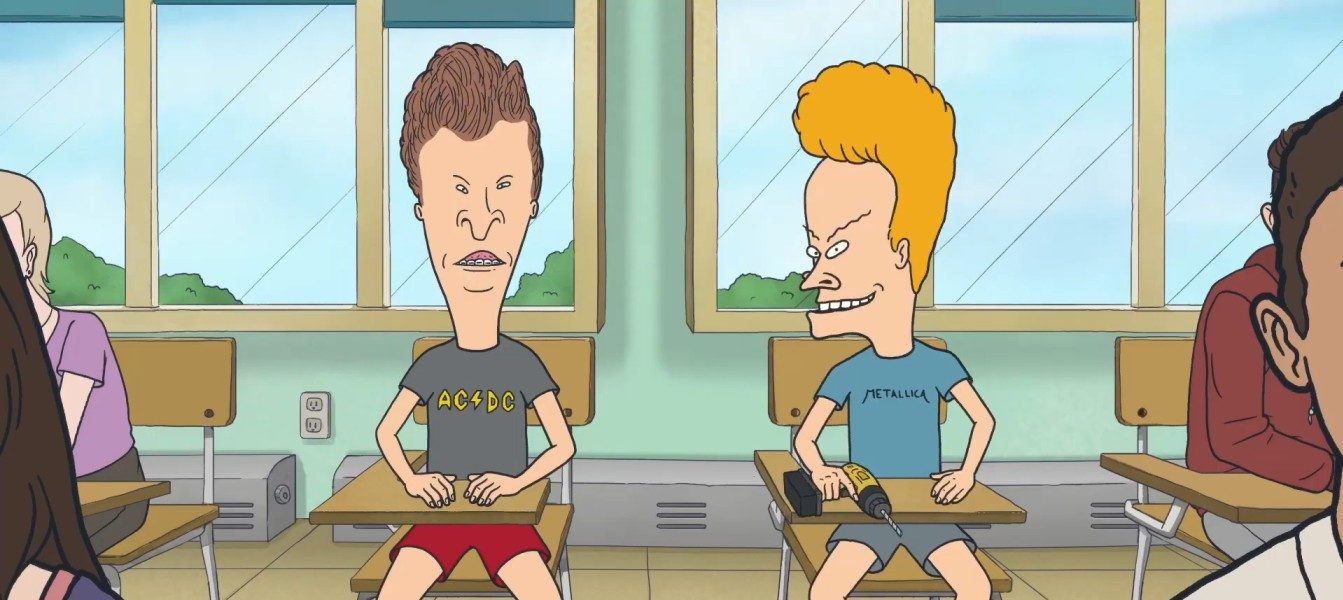 'Beavis and Butt-head' is an adult animated series created by Mike Judge and tells the story of the two stupid and ugly titular teenagers both of whom are voiced by Judge himself. Their love for heavy metal and hard rock extends beyond their intelligence, farce humor, and basic sense. The show was MTV's highest-rated show when it originally ran from 1993 to 1997, receiving high praise for its commentary on society. The show is proof that in search of sense in life, we need something nonsensical that we can relate to. You can stream the series here.
5. Queer As Folk (2000-2005)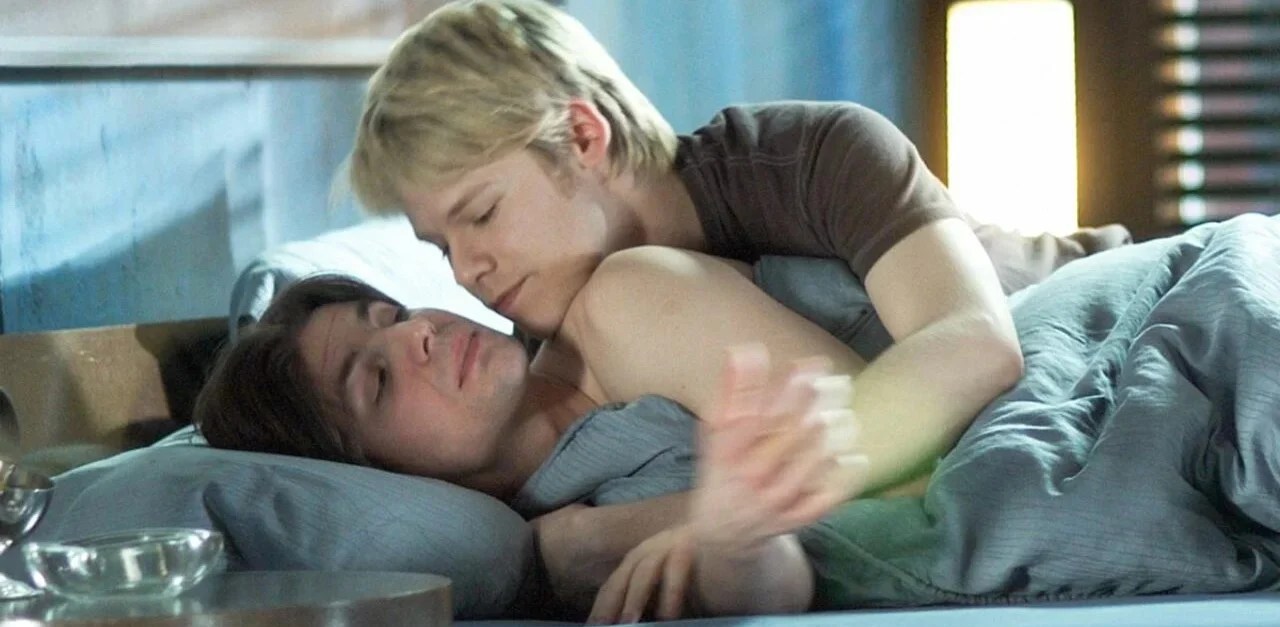 'Queer as Folk,' based on the British series of the same name, revolutionized television with its unapologetic portrayal of the LGBTQ+ community. Created by Ron Cowen and Daniel Lipman, this groundbreaking drama aired on Showtime and chronicled the lives of a group of gay men and women in Pittsburgh. The series fearlessly dived into the complexities of relationships, identity, and sexuality, earning a reputation for its bold and explicit content.
The cast, including Gale Harold, Randy Harrison, and Sharon Gless, delivered powerful performances, bringing authenticity to their characters. Through its honest depiction of love, heartbreak, and self-discovery, 'Queer as Folk' became a cultural touchstone, challenging societal norms and celebrating diversity. Its unfiltered portrayal of sexuality, coupled with compelling storytelling, made it a standout sexy show, embracing sensuality as an essential part of the lives of the characters and contributing to its status as a provocative and influential series. Feel free to check it out here.
4. The Borgias (2011-2013)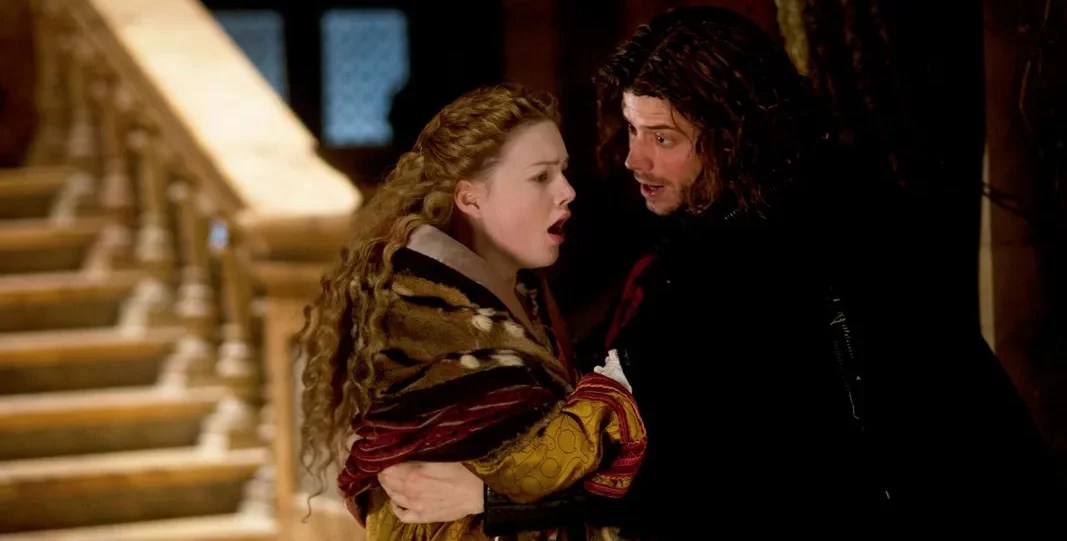 Created by Neil Jordan, 'The Borgias' is a captivating historical drama that delves into the infamous Borgia family's rise to power during the Renaissance in Italy. This steamy series stars Jeremy Irons as Rodrigo Borgia, the cunning and seductive patriarch who becomes Pope Alexander VI, and his equally charismatic offspring, including François Arnaud as Cesare Borgia and Holliday Grainger as Lucrezia Borgia.
The show intertwines power struggles, political maneuvering, and the complex dynamics of a family entangled in scandal, murder, and passion. Its allure lies in its sumptuous period setting, richly woven narrative, and unapologetically sensual elements, making it an irresistibly sexy show that entices viewers with its blend of historical intrigue and steamy relationships. You can watch 'The Borgias' here.
3. The Tudors (2007-2010)
'The Tudors,' created by Michael Hirst, is an enthralling historical drama that reimagines the tumultuous reign of King Henry VIII with a sensual and seductive twist. Set in the 16th century, the series artfully weaves elements of romance, power, and betrayal into its narrative, making it an enticing and irresistibly sexy show. Jonathan Rhys Meyers leads a talented cast in the role of the charismatic yet flawed monarch, portraying his many romantic escapades and political intrigues. This historically inspired drama explores themes of lust, love, and the insatiable quest for power, all set against a backdrop of sumptuous period costumes and lavish royal court settings, ensuring that 'The Tudors' remains a provocative and tantalizing television experience. You may stream it here.
2. The L Word (2004-2009)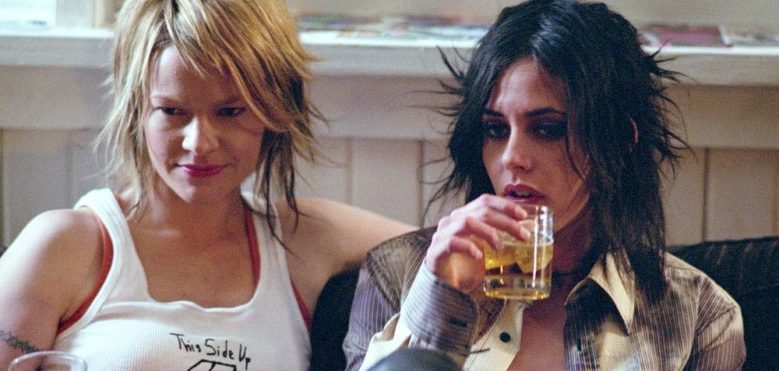 'The L Word,' created by Ilene Chaiken, stands as a trailblazing and provocative addition to television. Falling under the genre of drama, this series masterfully explores the lives, loves, and challenges faced by a group of diverse and interconnected LGBTQ+ women in West Hollywood. What makes 'The L Word' a superbly sexy show is its unabashed and honest portrayal of sexual relationships, desire, and intimacy.
It is unafraid to delve into the complexities and nuances of human connections. The alluring ensemble cast, including Jennifer Beals, Laurel Holloman, and Leisha Hailey, brings depth and authenticity to their characters, contributing to the show's success in addressing themes such as love, identity, friendship, and self-discovery in a captivating and sensual manner. You may watch 'The L Word' here.
1. Fatal Attraction (2023)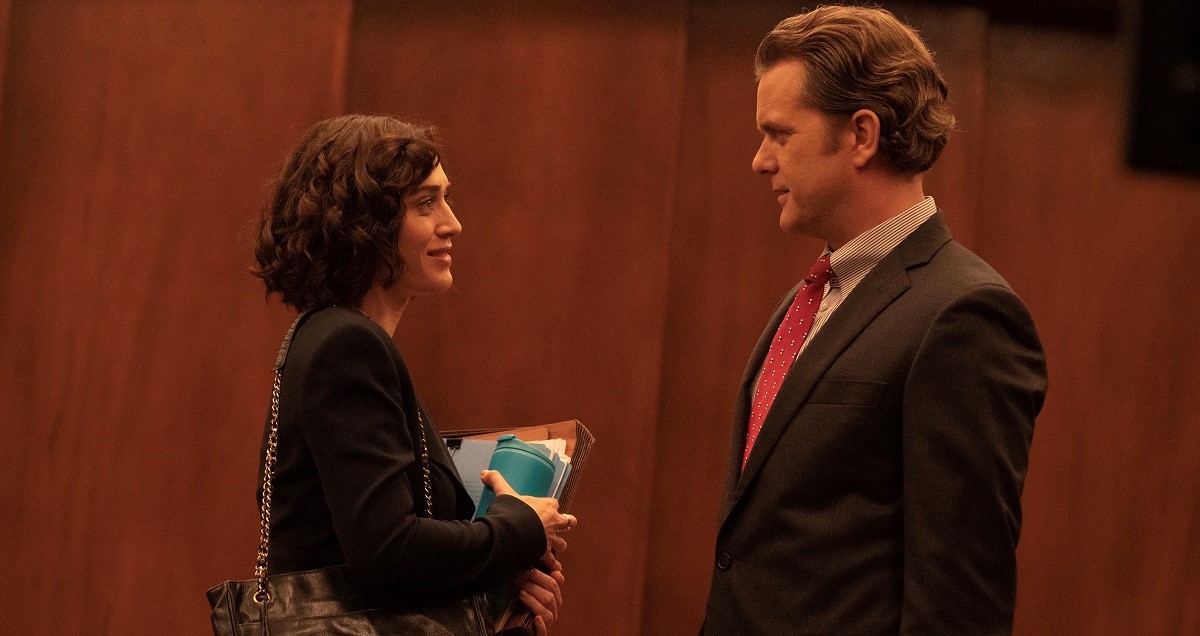 'Fatal Attraction' emerges as a modernized, eight-episode American TV series, born from the iconic 1987 film of the same name, scripted by James Dearden. This electrifying adaptation, orchestrated by creators Alexandra Cunningham and Kevin J. Hynes, navigates the passionate yet perilous liaison between Dan (Joshua Jackson) and Alex (Lizzy Caplan), both professionals in the LA County district attorney's office, transposing the original plot from 1980s New York to contemporary Los Angeles.
While preserving the film's core, the show interlaces an engaging whodunit element and a split timeline, intricately shifting between the past affair's unraveling and the present, where Dan grapples to prove his innocence following Alex's murder conviction. With its extended format, 'Fatal Attraction' delves deeper into character complexities, elucidating Alex's motivations and presenting Dan's wife and daughter as fully developed figures who bear witness to the repercussions of his affair and incarceration, all while maintaining the steamy allure of its predecessor. You can stream the series here.
Read More: Sexiest Movies on Paramount+