Explore the sizzling world of cinema with our curated list of the sexiest movies on Paramount+. From steamy romantic encounters to thrilling seductions, these films push the boundaries of sensuality and storytelling. Whether you're a fan of classic romance or contemporary erotica, our selection caters to diverse tastes, offering a tantalizing journey through passion, desire, and intrigue. Dive into the alluring narratives, mesmerizing chemistry, and provocative scenes that have defined the art of seduction on screen. Join us as we unveil the most seductive movies available on Paramount+, promising an unforgettable cinematic experience that will leave you breathless and craving for more.
7. The Wolf of Wall Street (2013)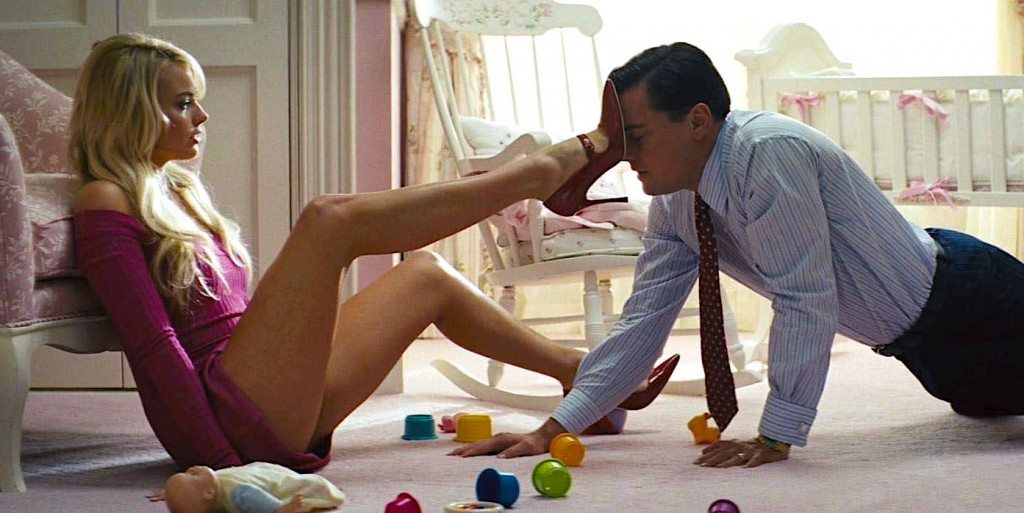 Martin Scorsese's electrifying masterpiece, 'The Wolf of Wall Street' is a riveting black comedy crime film based on Jordan Belfort's real-life memoir. With Leonardo DiCaprio in the lead role, the movie boasts an all-star cast, including Jonah Hill and Margot Robbie. The plot follows Jordan Belfort's meteoric rise and subsequent fall as a stockbroker, delving into the unbridled excesses of Wall Street. This electrifying narrative covers a smorgasbord of hot, steamy themes, from lavish parties to explicit encounters, capturing the debauchery and lust-fueled chaos of Belfort's life. It's an unapologetic exploration of decadence that's both intoxicating and cautionary, leaving an indelible mark on cinema. You may watch 'The Wolf of Wall Street' here.
6. Pleasure (2021)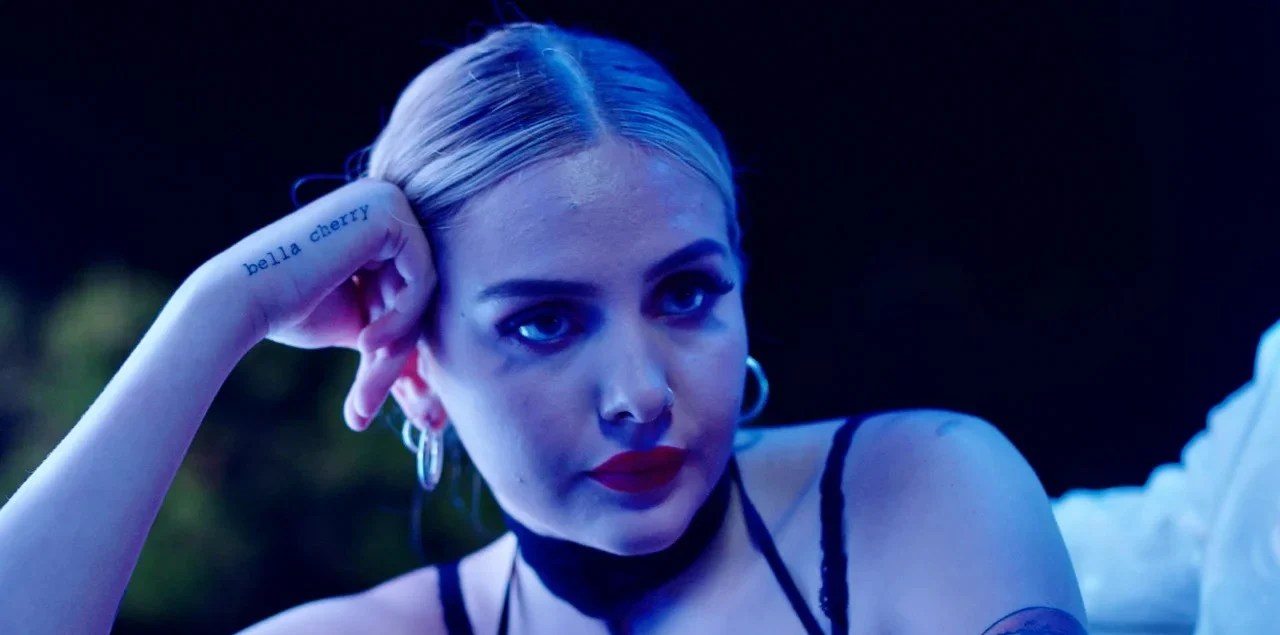 'Pleasure,' directed by Ninja Thyberg, is a daring drama based on the enthralling and often controversial world of the adult entertainment industry. The film features a stellar cast, including Sofia Kappel, Revika Reustle, and Evelyn Claire, who deliver powerful performances that delve into the gritty and oftentimes uncomfortable realities of the industry. The plot follows Bella Cherry (played by Sofia Kappel), an aspiring actress entering the porn industry, and her journey through the complexities of fame, exploitation, and self-discovery. 'Pleasure' unflinchingly explores hot, sexual, and steamy themes, not for gratuitous reasons, but as a reflection of the raw and unfiltered nature of the adult film world, making it a thought-provoking and intense cinematic experience. You may watch the movie here.
5. Bodies Bodies Bodies (2022)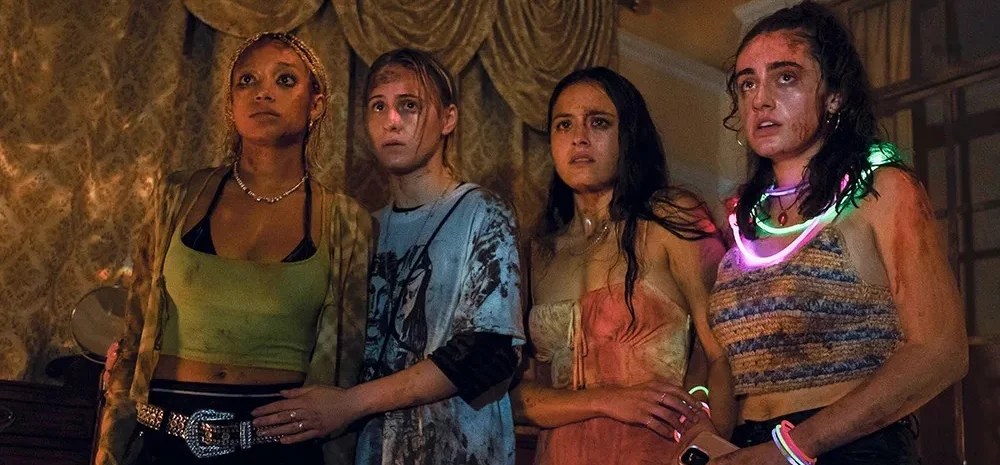 Directed by Halina Reijn, 'Bodies Bodies Bodies' is a comedy horror film boasting a talented ensemble cast including Amandla Stenberg, Maria Bakalova, Myha'la Herrold, Chase Sui Wonders, Rachel Sennott, Lee Pace, and Pete Davidson. The story revolves around a group of affluent 20-somethings who convene for a hurricane party at an isolated family estate. However, the merriment takes a sinister turn when a seemingly innocent party game escalates into a deadly ordeal. This darkly humorous tale peels back the layers of deceit, treachery, and fake friendships among the guests, transforming one seemingly ordinary gathering into a nightmarish and twisted affair. You can watch 'Bodies Bodies Bodies' here.
4. X (2022)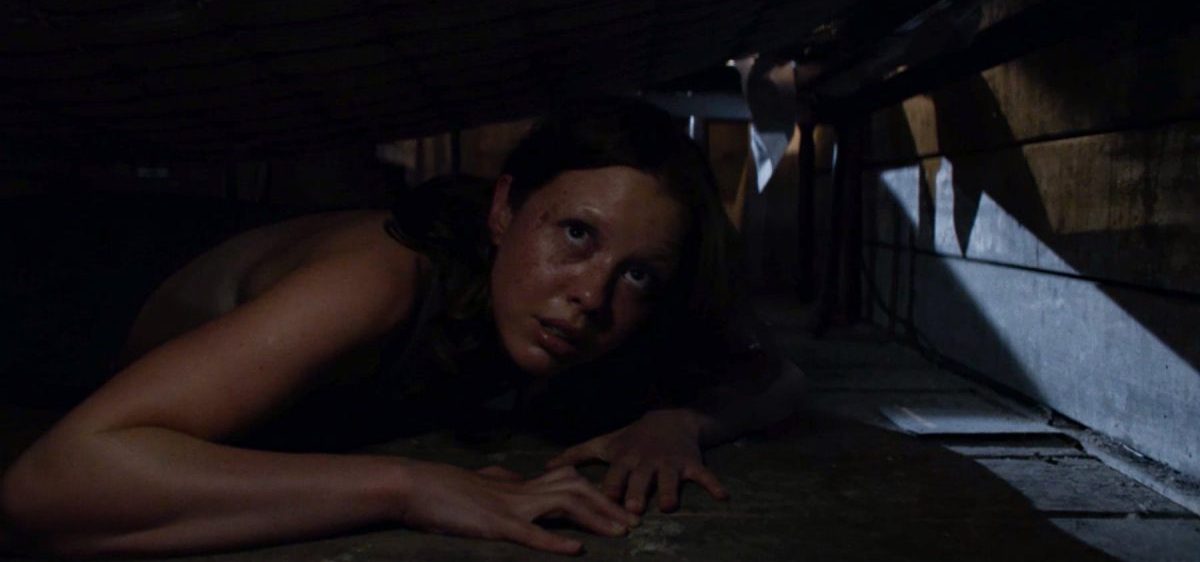 'X' is a slasher film that bears the creative signature of Ti West, who not only wrote, directed, but also produced and edited this intense cinematic offering. Mia Goth takes center stage, delivering a remarkable dual performance as both the youthful Maxine and the elderly Pearl. Supporting her in this chilling narrative are Jenna Ortega, Martin Henderson, Brittany Snow, Owen Campbell, Stephen Ure, and Scott Mescudi in pivotal roles. The story revolves around a group of filmmakers who converge on the rural Texas property of an elderly couple, aiming to shoot an explicit film. However, their plans take a sinister turn as they encounter the homicidal couple, fusing the realms of adult cinema with the horrors of a classic slasher film. You can check it out here.
3. American Gigolo (1980)
'American Gigolo,' directed by Paul Schrader, is a quintessential neo-noir drama released in 1980 that blurs the lines between thriller and erotic cinema. The film stars Richard Gere in a career-defining role as Julian, a suave and stylish male escort who navigates the seductive underbelly of Los Angeles. As he becomes entangled in a murder investigation, the film combines elements of suspense and steamy sensuality, drawing viewers into Julian's world of desire, power, and vulnerability. The film's hot, steamy themes explore not only the glamorous world of high-end escorts but also the emotional and moral complexities of human relationships, making 'American Gigolo' an alluring exploration of lust, loneliness, and crime in the City of Angels. Feel free to check out the movie here.
2. Basic Instinct (1992)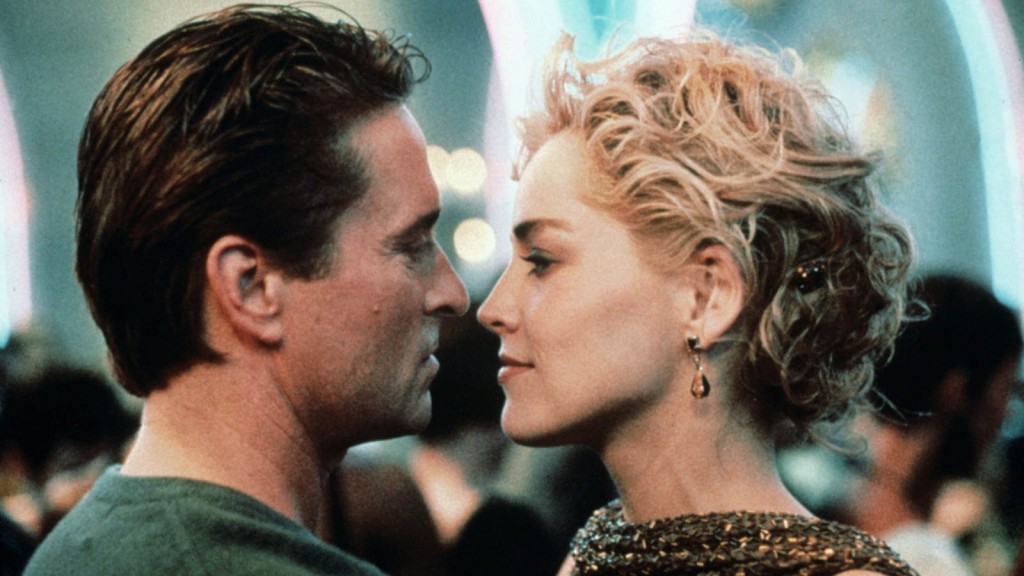 'Basic Instinct,' directed by Paul Verhoeven, stands as a classic and iconic neo-noir erotic thriller. The film stars Michael Douglas as Detective Nick Curran, investigating the brutal murder of a rock star. Sharon Stone delivers a mesmerizing performance as Catherine Tramell, a seductive and enigmatic crime novelist who becomes the prime suspect. The movie delves into the complex web of obsession and deceit as Curran's intense and dangerous affair with Tramell blurs the line between desire and danger. "Basic Instinct" is renowned for its sexually charged atmosphere, bold exploration of human sexuality, and infamous interrogation scene, making it an iconic piece in the erotic thriller genre. Through its provocative narrative and strong performances, the film continues to be a striking example of cinematic sensuality and psychological tension. You may watch it here.
1. Fatal Attraction (1987)
'Fatal Attraction,' directed by Adrian Lyne, is a gripping thriller that delves into the dark, sexually charged realms of obsession and infidelity. Released in 1987, the film stars Michael Douglas as Dan Gallagher, a happily married lawyer, and Glenn Close as Alex Forrest, a seductive and unpredictable woman with whom he has a brief affair. The plot takes a twisted turn when Alex's passionate pursuit turns into a menacing obsession, leading to a series of intense and steamy confrontations. The film's sexually tense atmosphere and themes explore the consequences of forbidden desire, trust shattered, and lives forever altered, making it a harrowing exploration of the dangers of clandestine affairs. 'Fatal Attraction' remains an iconic psychological thriller, leaving audiences on the edge of their seats while unraveling the darker facets of human relationships. You can watch the movie here.
Read More: Sexiest Adult Shows on Hulu