Among the many streaming services we can choose from nowadays, Netflix, Amazon, and Hulu are miles ahead of everybody in terms of the variety of content that they provide. While Netflix is the most successful, having the largest collection of movies and shows, Amazon and Hulu are also not far behind. Hulu has been producing some rather interesting original shows which have received high praise from both critics as well as viewers. If you look at the shows these streaming platforms distribute, many of them are quite bold and sexy in their own ways, fearlessly depicting sex and nudity as and when required. These shows explore human sexuality in ways that are bold, unique and deeply affecting. With all that said, here's the list of the sexiest TV shows on Hulu that are available to stream right now:
10. The Bisexual (2018-)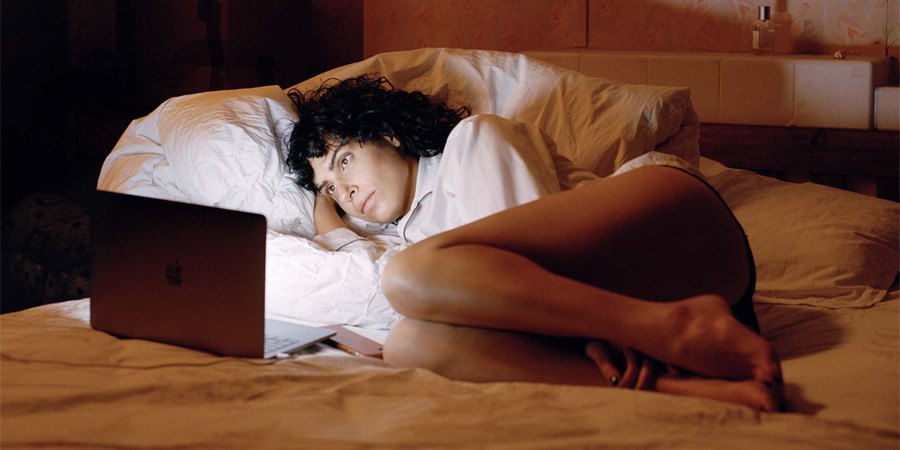 When discussing non-heteronormative sexuality, we usually do not go beyond homosexuality, forgetting in the process that there are people with various other orientations around the sexual spectrum. If you wish to know about the life of someone who is not simply hetero or homosexual, this Hulu and Channel 4 original series is the place where you can start. Desiree Akhavan is the creator, director, and lead actor of this series, playing the role of a woman called Leila, who has for a decade been in a homosexual relationship, only to later come to terms with her bisexuality.
There is a lot of sex that you can see in 'The Bisexual', but none of it is there to give you a voyeuristic pleasure. Akhavan always makes sure that her character does not get defined by her sexual orientation. When shows are made about people with an unorthodox sexual preference, the story mostly only focuses on their sexuality. 'The Bisexual' strictly avoids that; the show is sexy, but its intentions are far more meaningful.
9. Younger (2015-)
This comedy-drama created by Darren Star boasts of some rather raunchy sex scenes which are sure to set the temperature rising. The story of 'Younger' revolves around a 40-year-old woman called Liza Miller who needs to find a job after her divorce as most of her savings have been used up by her gambling-addict former husband. In her mission to find a job and keep it, Liza puts on an appearance of a 26-year-old which would make her more acceptable for recruiters. As she goes about her job and her life, Liza comes across two women with whom she develops passionate sexual relationships. One of them is a tattoo artist called Josh and the other one is the head of the company where she works at, Charles. From indulging in pleasuring each other inside a park to turning on the heat inside an air tram gondola, the characters here are quite adventurous.
8. Casual (2015-2018)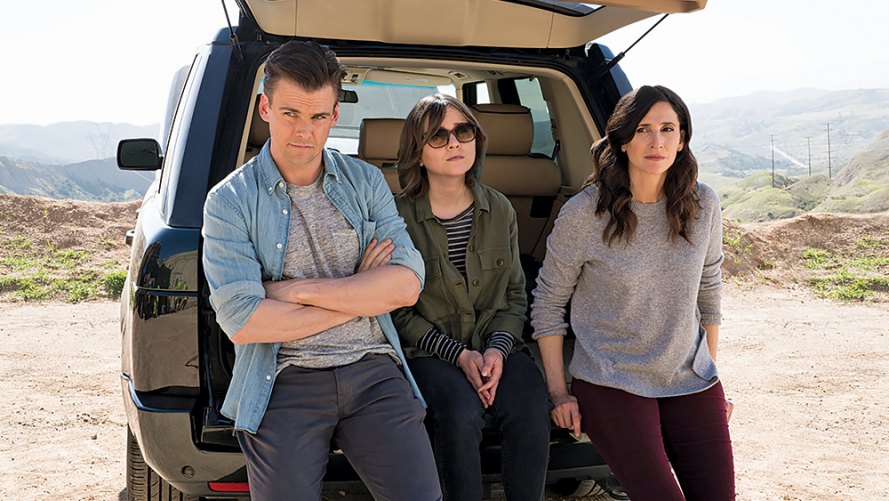 You can use sex as an answer to a lot of decisions you take in life. Though this is of course not a healthy practice, this habit is seen a lot in today's world where instant gratification seems to have become the order of the day. The show centers around the lives of three characters and their romantic and sexual relationships which sometimes give rise to rather hilarious situations. Alex Cole, his sister Valerie, and her daughter Laura live together after Alex gets his divorce from his wife. All of them being single, begin to go out with random people, with the two older individuals guiding Laura through the nuances of dating. Sex to these characters is a means to forget all the wrong decisions they have taken in their lives. There are several sex scenes of various kinds in this series. From meeting up with strangers for sex to discussing how to approach a threesome, 'Casual' offers you a wide variety of experiences.
7. Californication (2007-2014)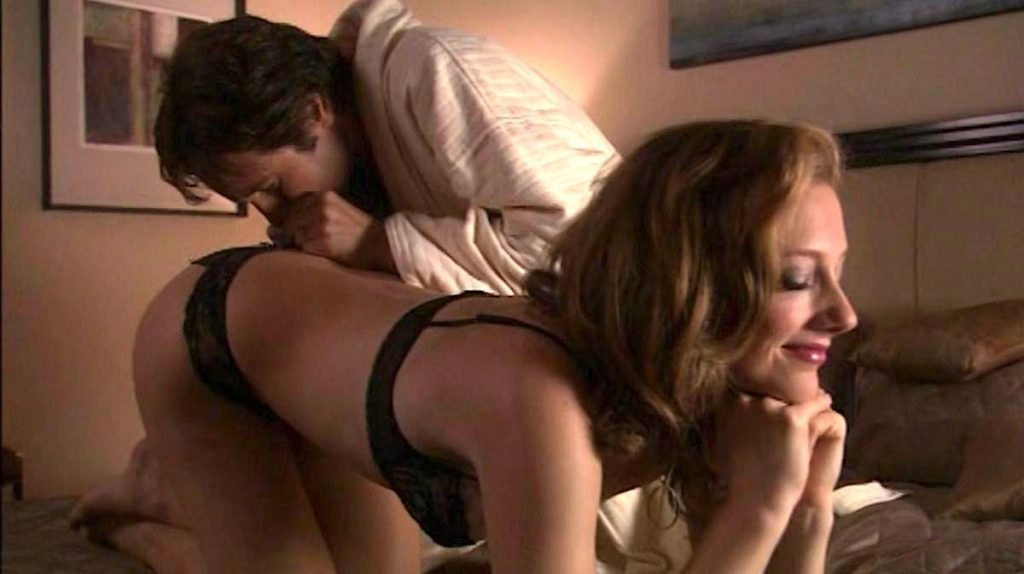 When a show has got 'fornication' in its name itself, you can be sure it is going to live up to the expectations. The story of 'Californication' revolves around the life of a novelist who has hit a writer's block he just can't seem to get out of. Instead of honing his skills, the writer in question, Hank Moody, devotes his life to alcohol and women. The driving factor in Hank's life is temptation. He can never say "no" to anything, and thus gets caught up in an array of wrong decisions for which he has to keep paying the price. Though Hank always wants to get back with his former wife Karen, it is his very nature which keeps the two separate. Karen cannot understand why this person who claims that she is the love of his life would continue to cheat on her. There are several sex scenes involving Han in the series. Being true to his hedonistic self, Hank beds numerous girls from different walks of life while his personal life is crumbling right in front of him.
6. The Handmaid's Tale (2017-)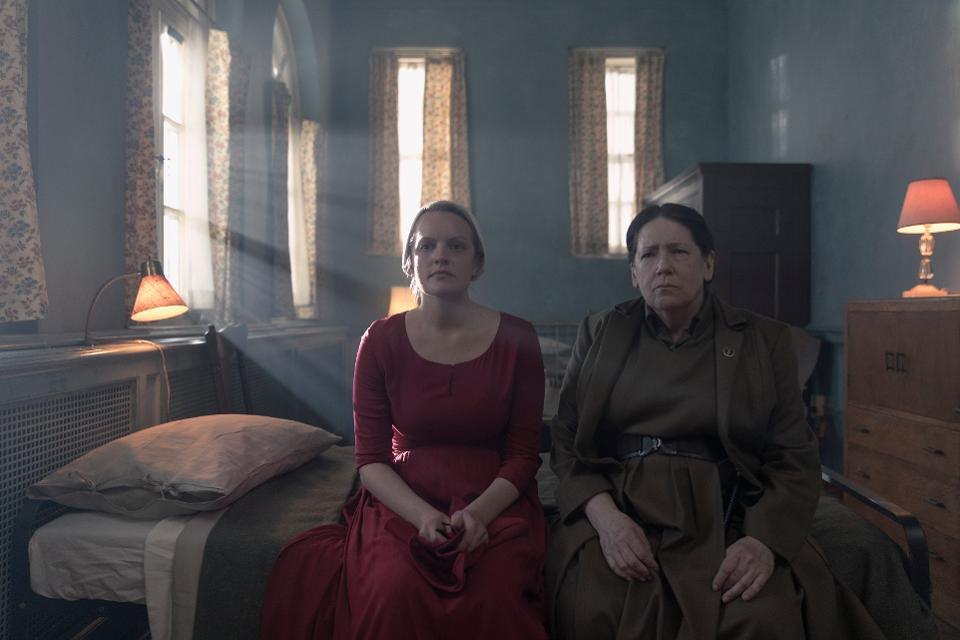 Margaret Atwood's seminal novel was turned to this beautifully shot series by Bruce Miller. 'The Handmaid's Tale' is a dystopic story set in a world where America had to fight two civil wars. It is only after the second war that a totalitarian government takes over the country and starts dictating its rules and norms. In this world, there are only a few fertile women left, as most people have been rendered infertile due to extreme pollution and STDs. These fertile women have been enslaved and are treated like sex slaves. Their duty is just to have sex and produce children for the men.
There are numerous sex scenes in this film, but most of them involve rape and assault. But there are quite a few genuinely erotic moments. The steamy scenes between June (Elisabeth Moss) and Nick (Max Minghella) stand out because they are incredibly passionate and full of warmth. In this world where there is almost no hope for a handmaid like June, it is her relationship with Nick which helps her hold on to her sanity.
5. Harlots (2017-)
The premise of 'Harlots' is rather fascinating. It is a period drama set in London in the 1700s when women did not have many professions to choose from. They either spent their lives at the beck and call of their husbands or became a sex worker by profession. This series centers around two London brothels run by Margaret Wells and Lydia Quigley. When Margaret wants to move her business to Soho to attract a better class of clientele, she becomes the direct rival of Lydia, who also runs her business out of a building in the same area. The sex scenes in this series are always wonderfully shot from a female perspective. They never seem to become too voyeuristic, because sex to these women is nothing but a profession. They do not attach any emotion to it. The show is more about the lives of these women than the sex they're involved in.
Read More: Best Sad Movies on Hulu
4. The Affair (2014-)
Extra-marital relationships, though might seem quite adventurous at first, slowly makes the participants realize they are deep into something they hadn't bargained for. This is exactly the condition Noah Solloway and Alison Lockhart (Dominic West and Ruth Wilson) face when they get involved in an affair. The show depicts how their affair seems to have negatively affected their marriage, and how they deal with the repercussions of it. Sex scenes between Noah and Alison are quite frequent, and beautifully shot. One interesting aspect of the sex which we see in this series is that such scenes are always used to a dramatic effect that takes the story forward. Important revelations also sometimes occur during or after the characters have had sex.
Read More: Best Action Movies on Hulu
3. Cucumber (2015)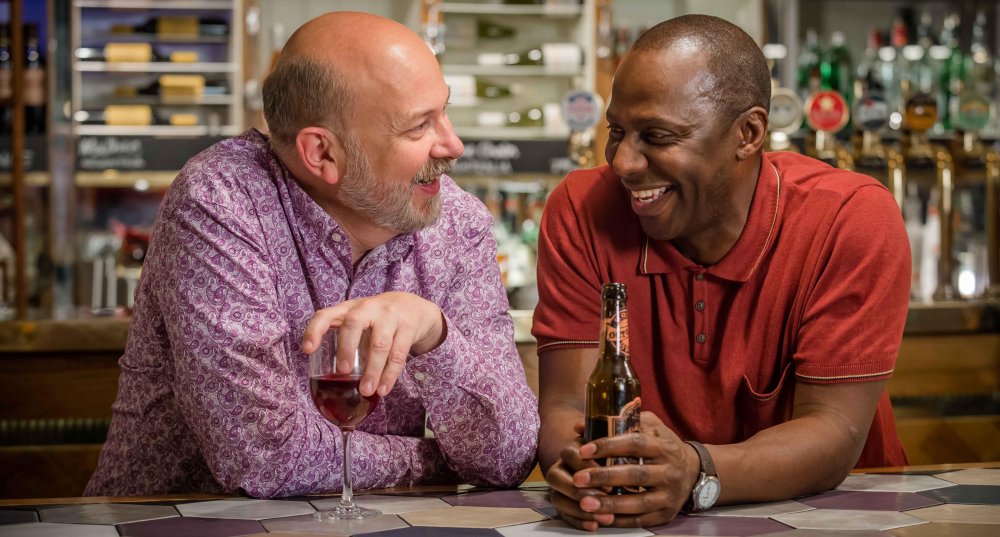 'Cucumber' is one of the three miniseries created by Russell T Davies that depict the lives of homosexual men in England. Gay culture has been growing in many different cities for a long time now, but has mostly remained under the wraps without much exposure to the common masses. 'Cucumber' is the series which makes us aware of the kind of lives gay men live in today's world and the many challenges they face to lead a normal existence.
The story of 'Cucumber' centers around Henry and Lance – a couple whose relationship takes a turn for the worse when one of their dates go horribly wrong. Henry eventually gets away from Lance and starts a life of his own. It is naturally liberating for homosexual viewers to watch their sexual practices being depicted on mainstream television. 'Cucumber' does have a number of sex scenes, but all of them are realistic, emotional and deeply passionate. Sex also becomes a very important part of the narrative as the story progresses.
Read More: Best Sci Fi Movies on Hulu
2. Sin Tetas No Hay Paraíso (2006)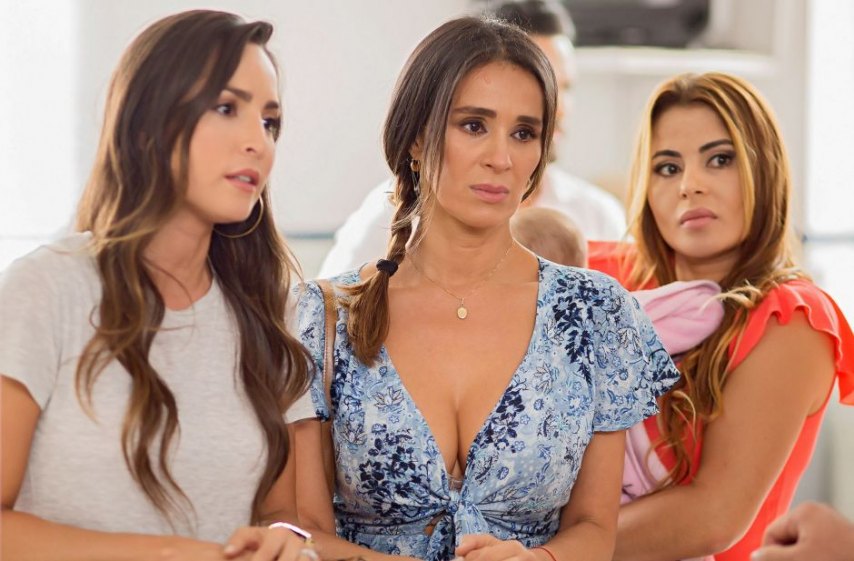 If Netflix's 'Green Frontier' is the only Colombian show you've watched till date, 'Sin Tetas No Hay Paraíso' is a telenovela which you can give a try. The series explores themes of greed and love, and depicts how sexuality plays a major role in both cases. A woman called Catalina is the central character of the series. Desperate to climb up the social ladder, Catalina decides to go for a breast enlargement surgery. She wants to climb up the financial ladder by starting her life as a prostitute for high-ranking drug lords. Catalina eventually marries a cartel kingpin, and enters a life of crime and extreme violence. Meanwhile, her former boyfriend and her mother, the people who were always against Catalina's decision to opt for a life of crime, end up getting romantically involved themselves. The show is full of nudity and sex. There are scenes where you will see a topless Catalina marveling at her enlarged assets, looking at them as if they're her passcode to a better world.
Read More: Best Marvel Shows on Hulu
1. unREAL (2015-2018)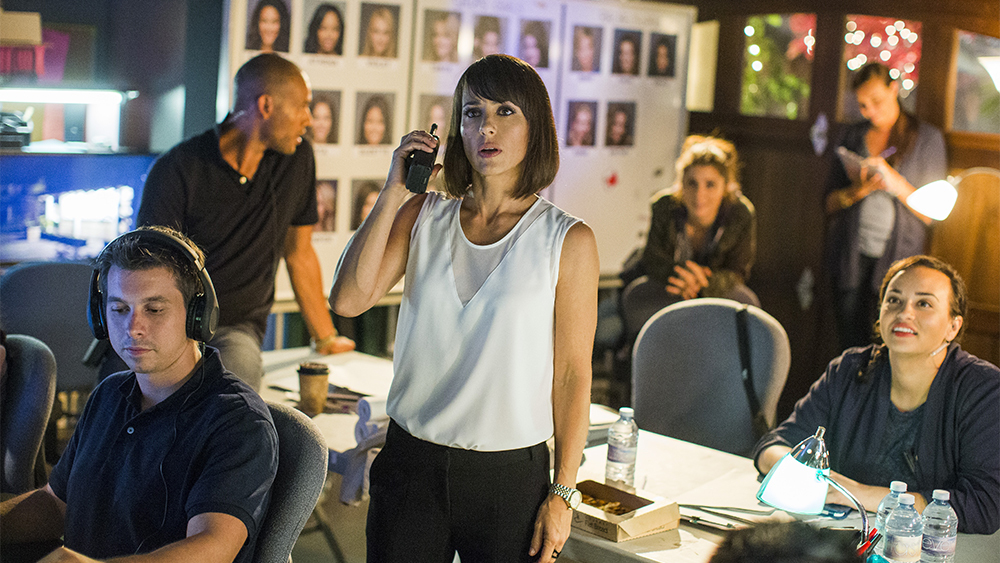 'Unreal' is a series about the behind-the-scenes operations of producing a television show. The story revolves around producer Rachel Goldberg who has to deliver dramatic episodes for the reality dating show she is in charge of. Rachel has to constantly manipulate the participants to create moments which would result in higher viewership. The series also explores Rachel's personal life, and this is where things get interesting. As we see Rachel getting closer to her ex-boyfriend Jeremy and one of the regulars on the show, Adam, we are made to witness some raunchy encounters. Besides the sex, you can also watch this show for the wonderful dramatic moments and the well-written characters with whom you will empathize eventually.
Read More: Best Hulu Original Shows