Hulu has been producing some rather interesting original shows which have received high praise from both critics as well as viewers. If you look at the shows these streaming platforms distribute, many of them are quite bold and sexy in their own ways, fearlessly depicting sex and nudity as and when required. These shows explore human sexuality in ways that are bold, unique, and deeply affecting. With all that said, here's the list of the sexiest TV shows on Hulu that are available to stream right now:
10. The Bisexual (2018)
Co-created by Desiree Akhavan and Rowan Riley, the comedy-drama series follows Leila, who realizes that she wants different things from life as compared to her long-time girlfriend, Sadie. When the latter asks Leila to marry her, the latter suggests taking a break instead. Following that incident, Leila moves in with a stranger named Gabe, who becomes her wingman as she explores her sexuality by dating men and women. However, she has trouble coming out to her friends. The awkward yet hilarious adventures of the characters make the show highly entertaining, and if you are keen on watching the series, you can do so right here!
9. High Fidelity (2020)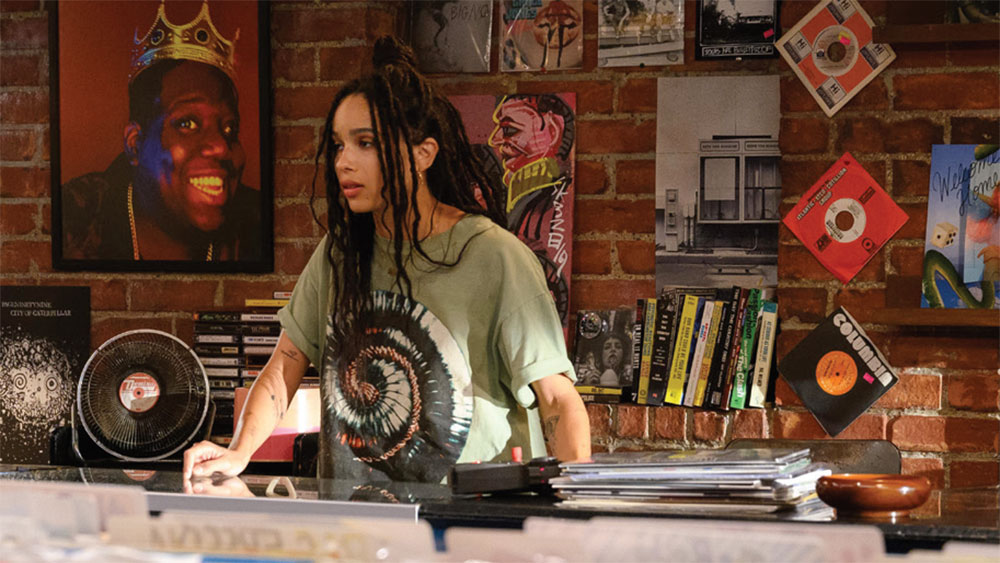 Featuring Zoë Kravitz in the lead role, 'High Fidelity' is a romantic comedy series based on Nick Hornby's 1995 British novel of the same name and the 2000 film. This show is about a young woman named Robyn 'Rob' Brooks, who has the worst luck when it comes to relationships. The series explores how she tries to move on from the one relationship that matters to her the most, but with the help of music and pop culture. The series is set in Crown Heights, Brooklyn, where Rob owns a record store. Interestingly, Kravitz's mother, Lisa Bonet, appears in the original movie. If you are planning on watching the show, you can head here.
8. A Teacher (2020)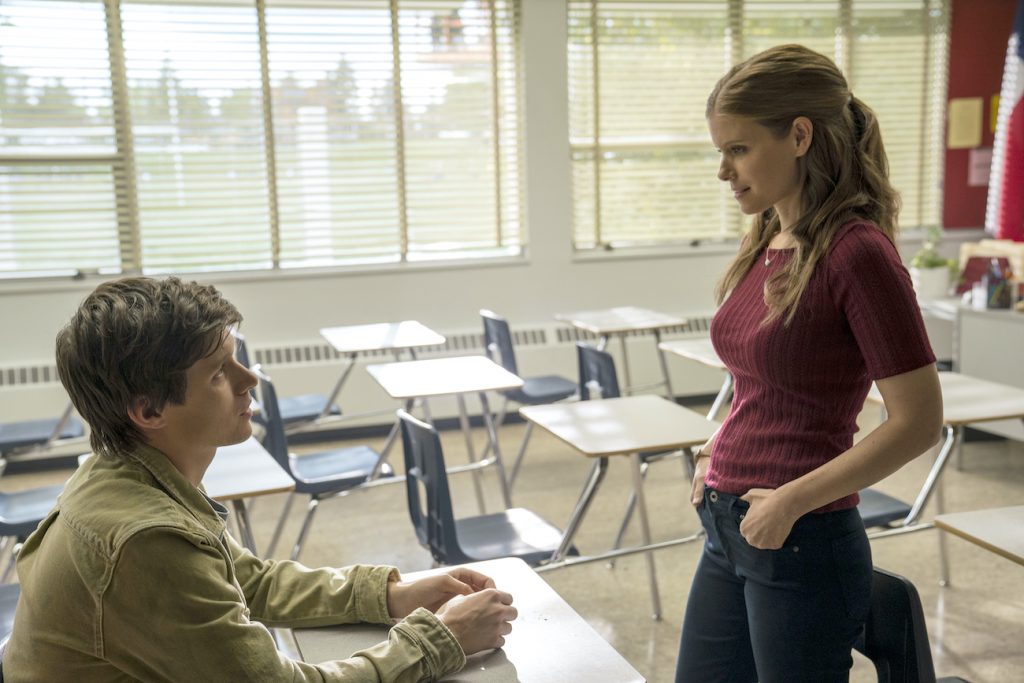 The miniseries titled 'A Teacher' centers upon the forbidden relationship between Claire and a high school student, Eric. What begins as a teacher trying to ensure that her student performs well academically takes a dark turn as lines are crossed when the teacher and student engage in a sexual liaison. Their forbidden affair, in turn, sets off a chain of events that takes a toll on both their lives. Starring Kate Mara and Nick Robinson as Claire and Eric, the miniseries is based on the eponymous 2013 drama film. Since the show is a part of Hulu's streaming library, you can catch the episodes here.
7. Harlots (2017-2019)
In the British-American period drama titled 'Harlots,' a brothel owner in 18th century London – Margaret Wells – struggles to raise her daughters Charlotte and Lucy. As the changing social milieu threatens her business, she is compelled to move to a more affluent area known as Greek Street in Soho. This move establishes her rivalry with Lydia Quigley, whom she used to work for once upon a time. Therefore, Margaret must do all she can to protect herself and her family. If the premise of the show has drawn your attention and you want to watch the series, you can do so on Hulu.
6. Nine Perfect Strangers (2021)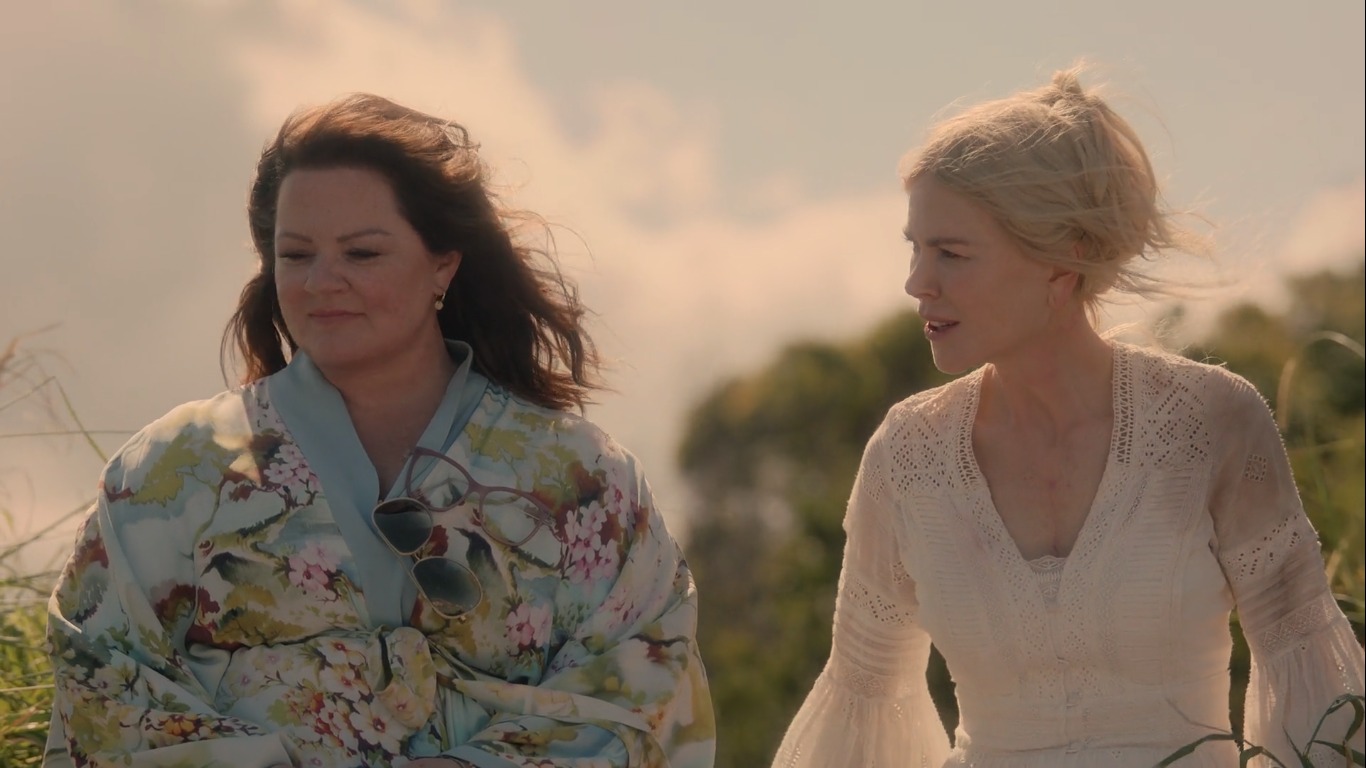 'Nine Perfect Strangers' is a mystery drama series based on author Liane Moriarty's 2018 bestseller. At a high-end wellness resort in California called the Tranquillum House, nine people from different walks of life come together for a 10-day retreat. The director of the resort, Masha, is eager to do all she can to provide the guests with a relaxing experience. However, it does not take the individuals long to figure out that something does not add up. As terrifying secrets begin coming to light, the guests experience things they will never forget. To watch the series on Hulu, you can head here.
5. Welcome to Chippendales (2022-2023)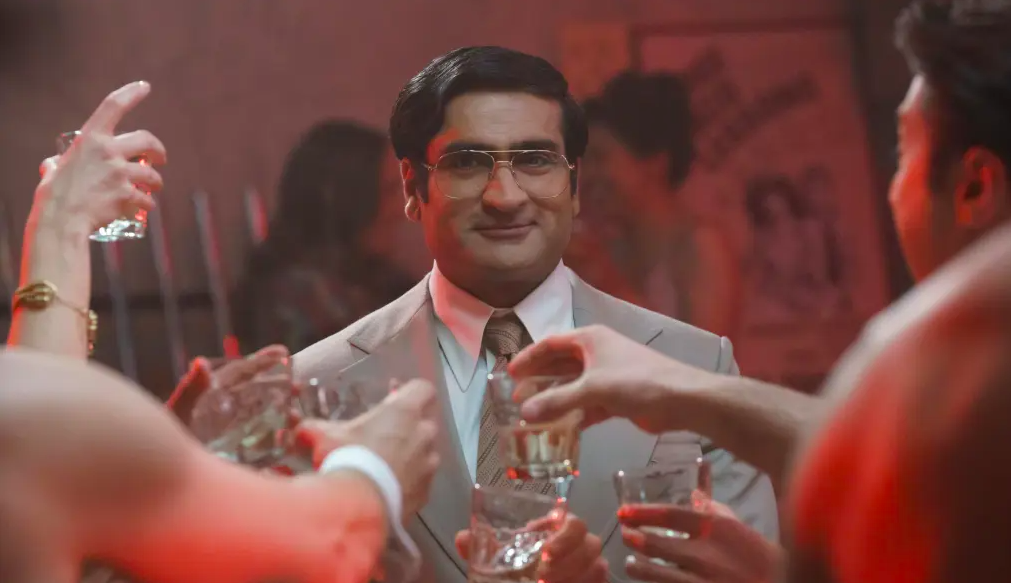 Created by Robert Siegel, 'Welcome to Chippendales' tells the story of Somen "Steve" Banerjee (Kumail Nanjiani), an Indian immigrant who arrives at the American shores with big dreams. Set in the 1970s, this true crime miniseries chronicles Steve's arrival in the US from Mumbai (Bombay at the time), the years spent working as a gas station attendant, saving money, and setting up the male stripper club Chippendales. Unfortunately, his American dream later becomes a nightmare when he becomes an accessory in the murder of show producer Nick De Noia. As a show, 'Welcome to Chippendales' is sexy, hilarious, and layered. However, it flounders much of its potential in the pursuit of style over substance. Nanjiani delivers a believable performance, but Dan Steven, with his brief appearance as Paul Snider, really steals the show.
4. Pen15 (2019-2021)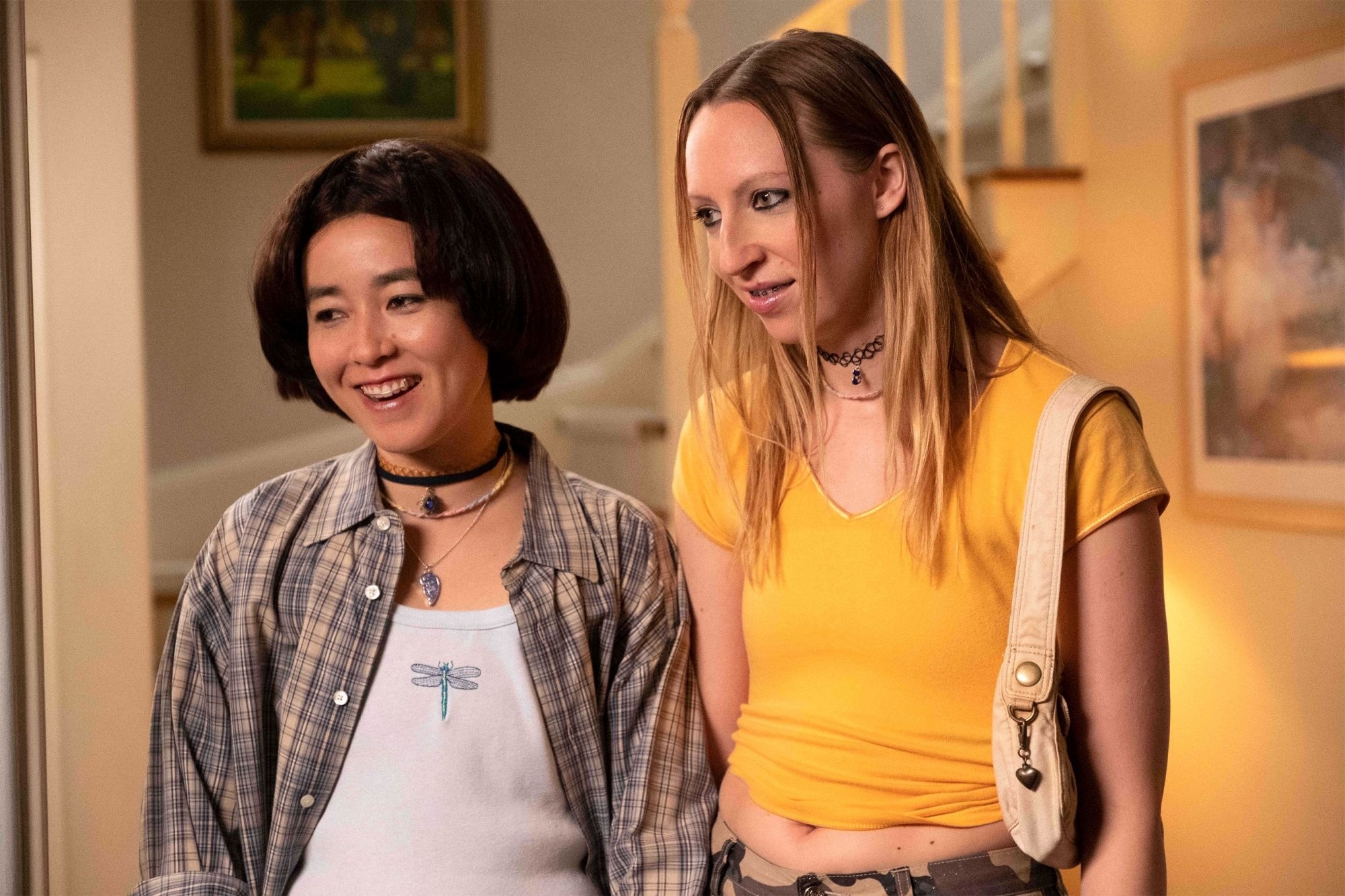 Created by Maya Erskine, Anna Konkle, and Sam Zvibleman, 'PEN15' is a cringe comedy show that highlights the awkwardness and disasters of being a teenager. Set in the year 2000, Maya and Anna are 13-year-old middle school students who occupy the periphery of the social landscape. As hard as it is for any seventh grader, life is particularly eventful for these two. Series co-creators Erskine and Konkle appear in the lead roles as younger versions of themselves. You would be happy to know that this series is currently streaming on Hulu, and you can watch it here.
3. Pam & Tommy (2022)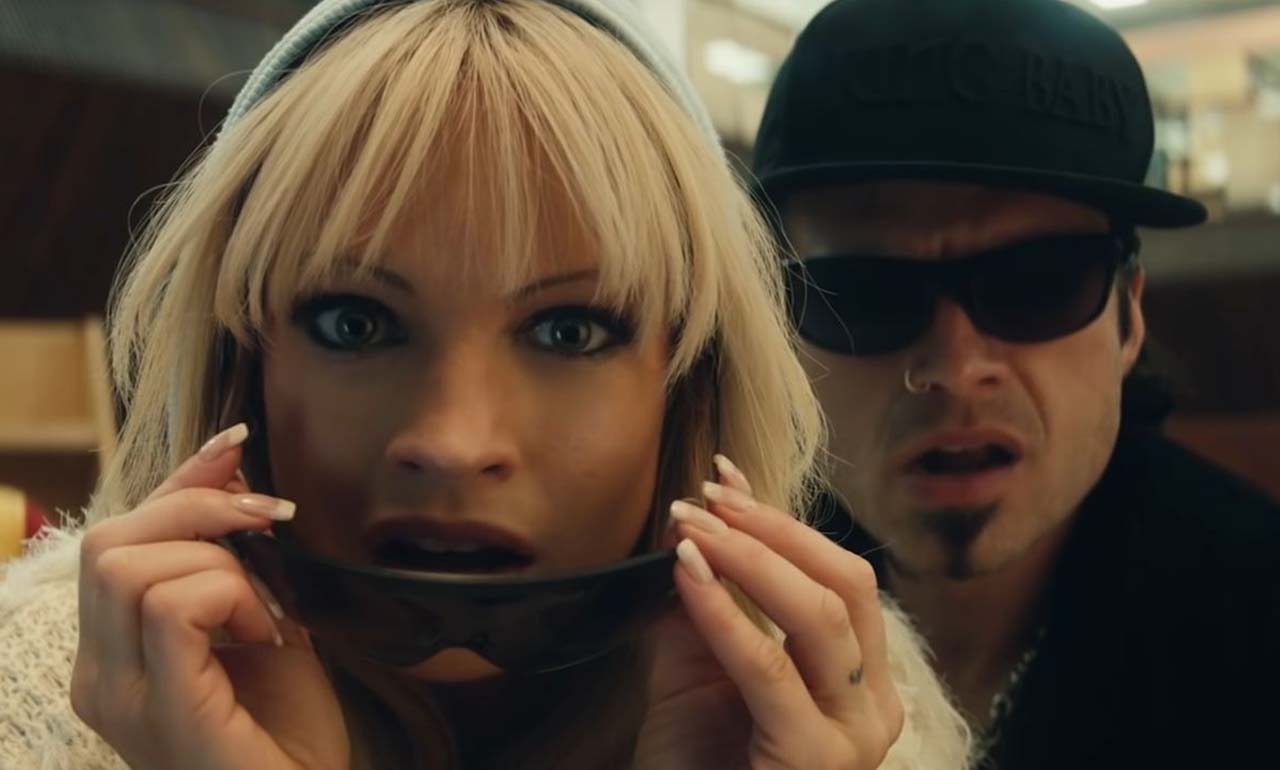 'Pam & Tommy' is a biographical series based on the famous Pamela Anderson and her marriage to the drummer of Mötley Crüe, Tommy Lee. The pair kicked up quite a storm in the media in the mid-1990s as they decided to tie the knot only 96 hours after getting to know each other. The drama documents the details of the pair's marriage, even the more uncomfortable bits, including the release of their unauthorized sex tape. As the series offers a more intimate look into the life of Canadian-American model and actress, the series has drummed up a lot of interest among audiences.
2. The Great (2020-)
Emmy nominated 'The Great' is comedic gold. The satirical series charts out the journey of Catherine the Great, who is an outsider but makes her way to the top to become the longest-reigning female ruler of Russia. The historical fiction particularly shines a light on Catherine's complicated relationship with her husband, Emperor Peter III. What happens between the couple affects the socio-political atmosphere of Russia and vice versa. Fortunately, you will find this entertaining series on Hulu. Thus, to watch this work of brilliance, head here.
1. Normal People (2020-)
Another Emmy-nominee on our list is 'Normal People,' a romantic psychological drama show from Ireland, based on Irish author and screenwriter Sally Rooney's eponymous 2018 novel. The storyline of the critically acclaimed series pivots around the complex relationship between Marianne and Connell and follows the two from their school days in County Sligo to their college years at Trinity College in Dublin.
Marianne and Connell are poles apart with regard to their life circumstances and upbringing. However, one thing the two have in common is that they both find it challenging to express themselves, which often becomes the cause of misunderstandings between the couple. You will find this intriguing drama on the Disney-owned streamer. So, all you need to do is subscribe – if you haven't already – and enjoy the series right here!
Read More: Sexiest Shows on Netflix