Once upon a time, long ago, about 50,000 years ago, inside a rocky fire lit cave lived a family called the Croods . One fine stormy night, Grug the head of the family was narrating his customary bed-time story, a new one, where the bear and the mammoth drawn on the cave slowly started to move and change, the family was fascinated, they cheered on loudly, and dreamt and soared to glory. And that was the beginning what enthralls us today in the form of our most loved animated characters on-screen and our imagination. With due respect and acknowledgment to Mr. Walter Disney and his efforts, a pioneer of this illusionary world, let's dive into the list of most loved and top animated movie characters of all time.
15. BALOO – The Jungle Book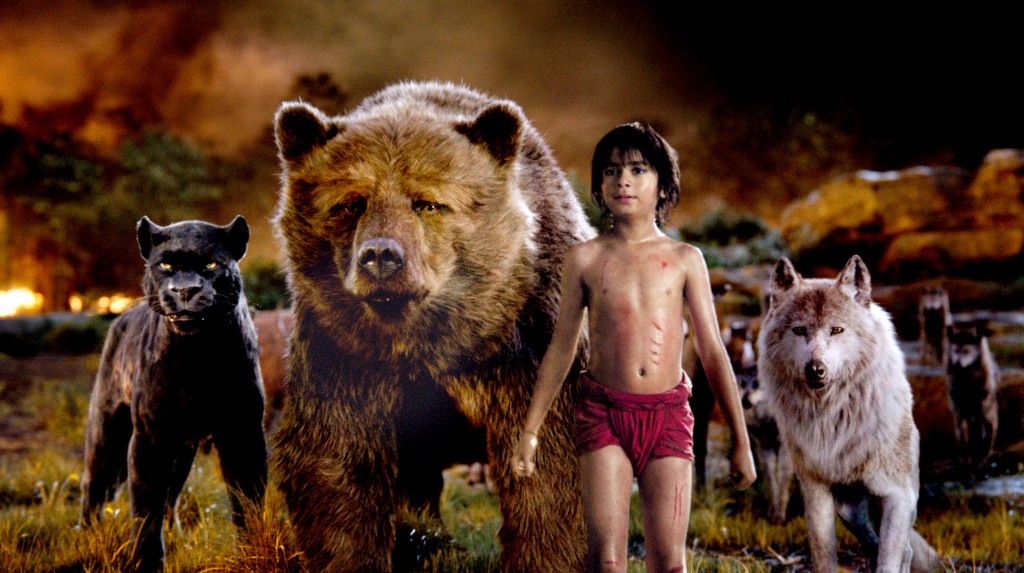 Movies: The Jungle Book (1967 & 2016)
Voiced by: Phil Harris & Bill Murray
Rudyard Kipling's hugely popular collection of stories revolving around a young Indian boy 'Mowgli' growing up in the Jungle of India amongst animals and nature has been adapted innumerable times for the simplicity and morality it holds. When it comes to favourite characters, although I am tempted to pick the fierce Bengal Tiger 'Shere Khan' for the prowess the character plays, I go with the crowd favourite 'Baloo' the sleep loving brown bear who forms an intimate bond with Mowgli, his little human student. This happy-go-lucky bear is free spirited , warm, cheerful and lives with a simple formula ' Forget your worries and strife, look and find the bare necessities and that's all you will ever need'.
14. SNOW WHITE – Snow White and the Seven Dwarfs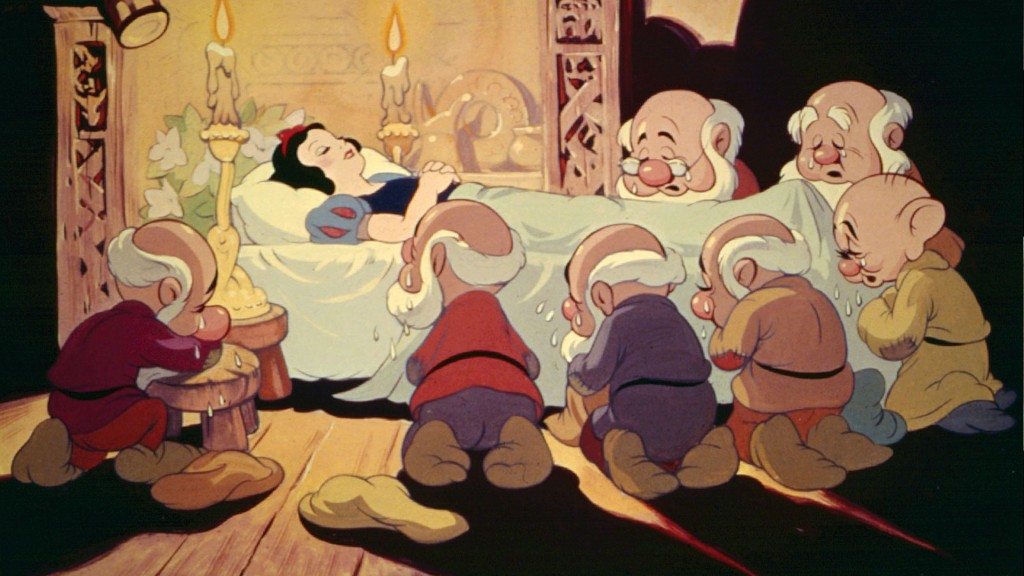 Movies: Snow White and the Seven Dwarfs (1937)
Played by: Adriana Caselotti
This ageless classic revolutionised this tale of wonder called animation and it's endless possibilities with the first of the Disney's princesses we would dream of, Snow White. A hand written animated feature introduces us to the fairytale of a beautiful young princess and how she escapes from her evil step-mother with the help of her seven dwarf friends eventually to be loved by her prince charming. Snow White is gentle, sweet, kind and hopeful which charms every being in the kingdom , yet her noble endurance during times of hardship makes her an everlasting character who will stay on for generations in the minds of anime aficionados.
13. THUMPER – Bambi
Movies: Bambi (1942) & Bambi II (2006)
Played by: Peter Behn, Tim Davis, Sam Edwards and Brendon Baerg
A life awakening tale of a fawn during the life wrenching reality of the world war, Disney's 5th of the classic series is an awe-inspiring promise of friendship, family, love and death. With the fawn's mother killed by a hunter named 'Man', Bambi the young fawn learns life growing up with struggles, picking the art of survival and knowledge to sustain and become a mature stag. Now, with some 'thumping', introducing my favourite character from this opus, 'The Thumper', a pink-nosed rabbit friend turned philosopher and guide for the lost and mournful Bambi steals the show. If you are ever low and want to cheer yourself up, all you should do is watch the scene where Thumper and Bambi set out on their first adventure on ice, falling and raising and learning, at the end of it you'd start hoping and seeking for a cute and energetic buddy like the Thumper and I suggest as you read , go on, find and learn the 'Thumper's Law'.
12. OLAF – Frozen
Movie: Frozen (2013)
Played by: Josh Gad
This 53rd Disney feature marked the return of the Classic Disney which had ruled the animation world for decades, Frozen – Academy award for Best animated feature and the highest grossing animated movie ever, is a masterpiece showing the life of another fearless princess and her expedition in finding her estranged sister. In her journey, she finds the bridge between her and Elsa (her sister) , the man who they made, the bundle of love which exudes hugs, 'Olaf'.The academy award winner 'Let it go' brings to life the essence of this loveable white ball of happiness. This magical Snow man is a self proclaimed love expert with magical powers, whimsical, goofy, loyal and ironically summer. Who wouldn't want such a pal to spend your winter with?
11. GENIE – Aladdin
Movie: Aladdin (1992), The Return of Jafar (1994) & Aladdin and the King of Thieves (1996)
Played by: Robin Williams & Dan Castellaneta
The story of an arabic folklore fantasy has captured the popularity and applause of the modern world through this piece of crafted cinema. The narrative leads through Aladdin's rags to riches story with his love interest Jasmine, and the most magical creature we'd see on this list, The Genie a large-sized blue figure coming out of a lamp. With the three wishes he grants to Aladdin and the drama it creates captures the essence of this love story. The Genie's loveable quotient is highly credited to the legend Robin Williams and the plethora of imaginative voices and animosity he has produced. As a viewer one is mesmerised by the energy and oodles of comic moments this blue giant passes and will continue to be an all time favourite.
10. DONKEY – Shrek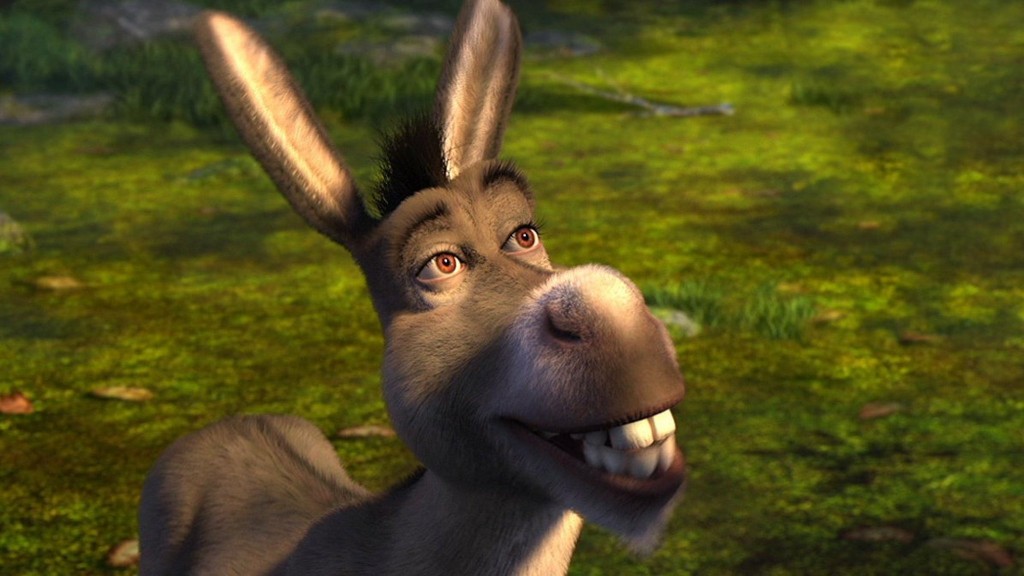 Movies: Shrek, Shrek 2, Shrek 3, & Shrek Forever After
Played by: Eddie Murphy
An unconventional drama about a green monstrous looking ogre who loves his swamp and hates the fairy tale inhabiters who are in exile, and how the plot moves to a princess and her book of secrets. As you'd notice in most of my other characters in this list, the ones playing support to the lead character are more loved and appreciated, primarily because of the importance they hold as part of the story and screen. Eddie Murphy with his quirky performance of the 'Donkey' won him a BAFTA for the best supporting role. Shrek rated as a movie with a great supporting cast and a normal lead is led by the donkey as the unfailingly loyal, quick wit and a dynamo who steals Shrek's thunder with an unparalleled track of friendship through all the parts.
9. REMY – Ratatouille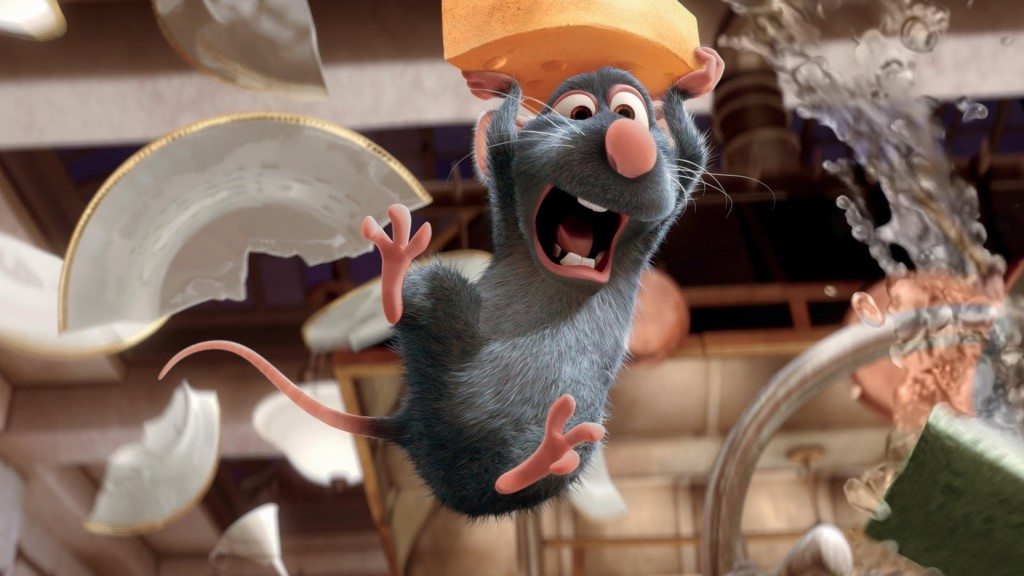 Movies: Ratatouille
Played by: Patton Oswalt
Ratatouille is a crafted deep-rooted story which unravels the existing societal notions and invokes the spirit of perseverance to achieve greatness against all odds. This academy award winner explores the contradictory worlds of a Rat (Remy) his biggest passion 'Cooking' and all else which conspires against his wishes to be a fine Chef. The interplay of emotions and making the audience believe, hoot and clap for Remy to succeed as a cook shows the victory of the team! How many of us would share the same food space with a rat? Well, Remy's universal appeal to human emotion of rejection, failure, status abuse and his eventual triumph over societal evils make him one of the most loveable characters of all time.
8. BUZZ LIGHTYEAR – The Toy Story Franchise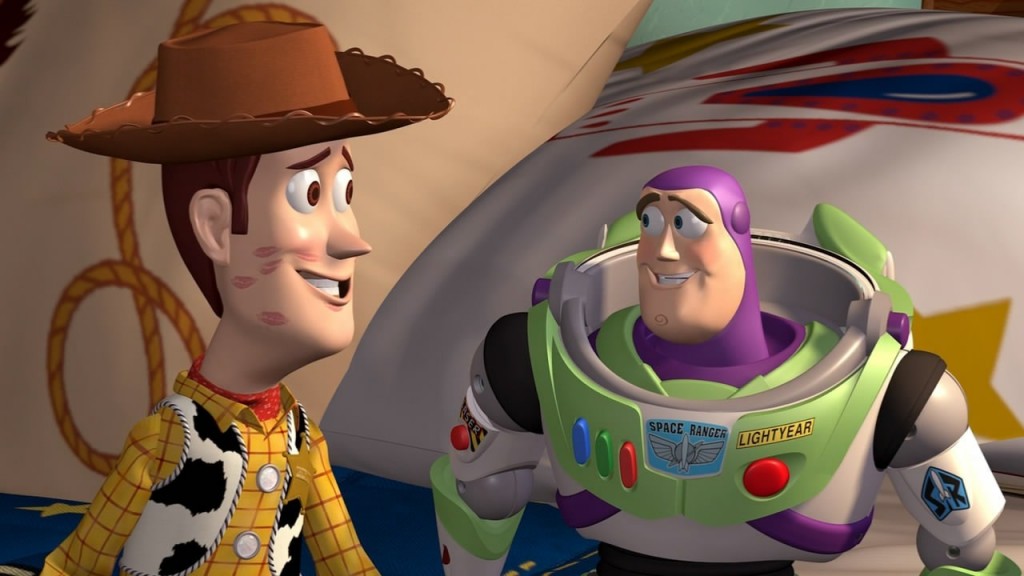 Movies: Toy Story 1,2 & 3
Played by: Tim Allen
Every revolutionary moment deserves a glorified place, the year of 1995 saw the release of the world's first computer animated feature 'Toy Story' by the then first time producers Pixar Animation. A critically and commercially acclaimed franchise with two popular sequels, the Toy Story has reverberated across the globe in the form of toys, merchandise and theme park attractions. Our 8th most loved character and his name is inspired by the famous astronaut 'Buzz Aldrin', in the form of an action figure with delusional super-powers. Buzz Lightyear's exciting evolution from an insecure space ranger to a partner with the cowboy Woody takes us on an unforgettable ride of emotions and philia with our beloved toys. Buzz's attributes which make him a favourite are his leadership skills, aggression and the never-say-die attitude.
7. DUG – Up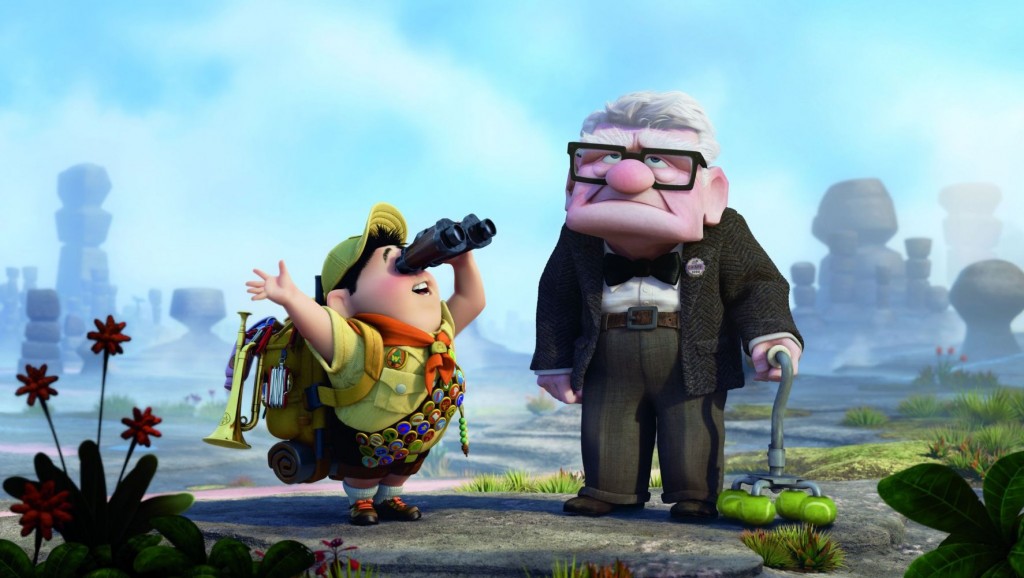 Movies: Up
Played by: Bob Peterson.
A rollercoaster ride of deep human emotional bondage, promise, love and adventure soak in while seeing this brilliant animated Academy award winner from Pixar. An unusual pairing of a grumpy old man, a young explorer, man's best friend, a bird and the flying house powered on 1000's of colourful balloons ride home the message you're never too old for an adventure. On the 8th spot, the character which infuses the spirit of cheer 'Dug' is an adorable golden retriever who can speak , is endearing and the best dog on screen ever! His instant 'I have just met you and I love you' and his fascination for squirrels will be remembered for ages to come. Dug's instant showers of love, endless optimism and compassion make him an extra loveable character.
6. SIMBA – The Lion King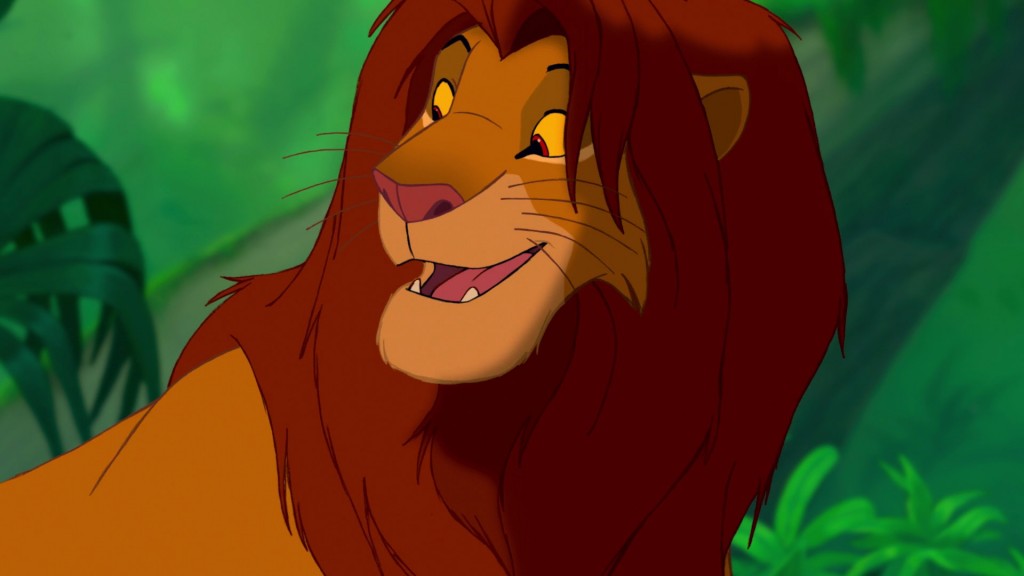 Movies: The Lion King, The Lion King II : Simba's pride & The Lion King 1(1/2)
Played by: Matthew Broderick & Jonathan Taylor Thomas.
In the Jungles of wild Africa, like every kingdom's fate the Lion King Mufasa has been killed for taste of power by Scar, his brother a close aide who has also created a mental complex in the heir to accept responsibility for his father's death. The lion cub 'Simba' is inspired by the greatest tragic hero of the literature world 'Hamlet' and boy oh boy has perfected each part with such realism that transformed audiences into characters so relatable to themselves. A special call out to, Timon and Pumbaa – Simba's caretakers and friends, who are absolutely phenomenal and loved across the world. Simba with his guilt and responsibility overcomes the most difficult mental barriers to save his people and land in the most inspiring way. From a playful depressed cub to a warrior fighting his uncle Scar to become the Lion King, Simba's journey is exhilarating and that makes him extra special.
5. WOODY – The Toy Story Franchise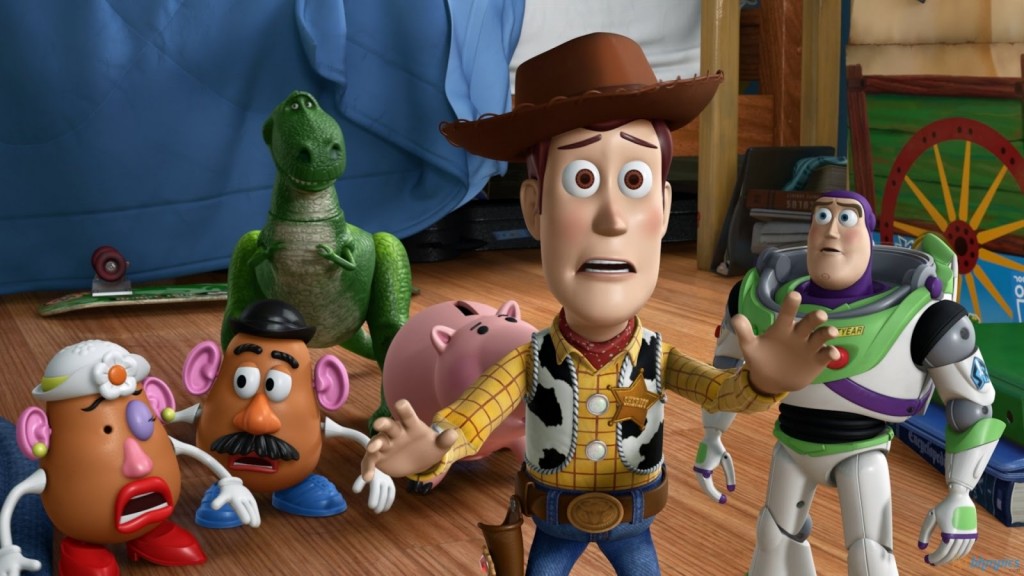 Movies: Toy Story 1,2 & 3
Played by: Tom Hanks
With Buzz at spot 8, The Toy Story is the only film with two characters on this most loved animated movie characters list. First of its kind, this film takes us into a world of miniatures, a world where Toys are heroes, a world where there is so much life and energy which introduces us to the perspective of reality and relative feelings which exist. The story talks us through human-like emotions and a relationship which exists between two toys who are completely different by looks, characteristics and nature, one a simple old-school Cowboy and another a fancy delusional astronaut, Buzz Lightyear. Now, on the 6th spot, the nicest guy who always intends good and preaches quotes to his toy companions, Tom Hanks with his indelible range of emotions and drama makes Woody a legend and unforgettable. Woody's character of a loyal, noble and vices of insecurity make him a co-human character and also aspirational for many watching, perhaps why he is loved so much across the world.
Read More: Best Adult Animated Movies
4. PO – Kung Fu Panda
Movies: Kung Fu Panda 1,2 & 3
Played by: Jack Black
An hilarious override of human belief and fortune favouring the brave, this fun-filled drama inspires each one to believe in one's abilities to achieve greatness by being themselves. This DreamWorks picture tells the tale of a big fat panda who serves noodles, and his chanced upon fortune of being the greatest Kung Fu Warrior of the ancient Chinese Peace valley. The story rides upon the rawness of PO the panda, who has sheer interest in Kung Fu but rejected because of his appearance and interest in food, which becomes his eventual strength to beat the heinous villain. His gimmicks and comic elements added by Jack Black make him a crowd favourite amongst all age groups. Po has become a symbol of unconventional heroes in this modern age where genuineness, self-belief and uniqueness form the best mix for a true leader in every sense.
Read More: Best Animated Movies on Netflix
3. DORY – Finding Nemo & Finding Dory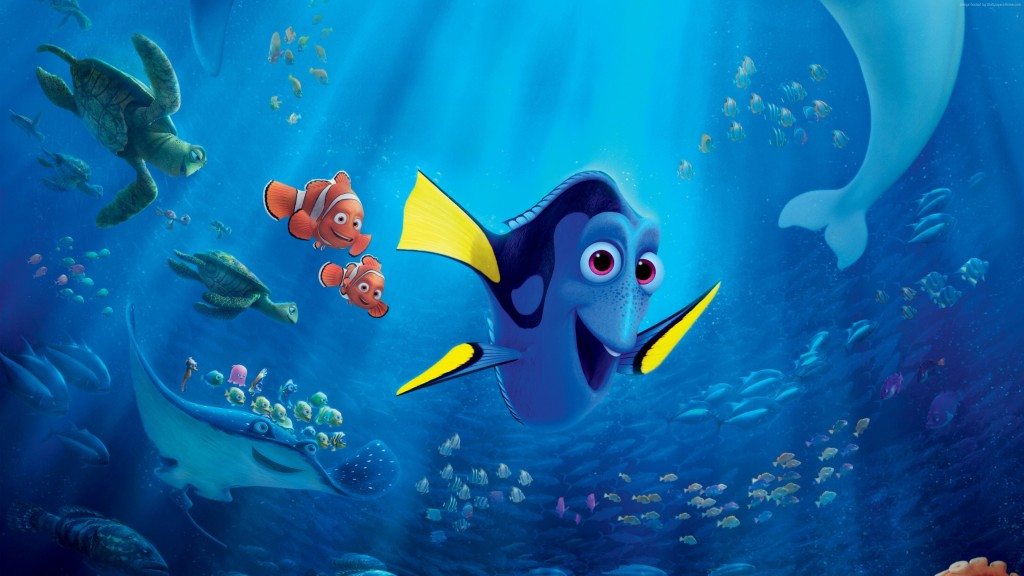 Movies: Finding Nemo and Finding Dory
Played by: Ellen DeGeneres
This underwater adventure wins over with a stunning visual masterpiece, Finding Nemo a 2003 Pixar release which traces Marlin an overprotective clownfish in finding his son Nemo who accidentally gets lost. And after a long haul of hopelessness, despair, anxiety, danger and friendship Marlin finds Nemo at the Sydney Harbour with the help of the most loveable travel buddy and friend 'Dory', a blue tang who wins millions of smiles and laughter through this riot of lost and found at the most marvellous sight of 'The Great Barrier Reef.' Due to invincible popularity and admiration for Dory, a sequel titled 'Finding Dory' released in the year of 2016 to ravishing reviews and infinite amounts of craze and love for the blue tang. So, what makes this fish so special, Is it her amnesia? Or her child-like innocence? Or her relentless optimism? I think what makes her so loveable is the package she is, with the warmth and laughter she splashes on screen. This blue tang 'Dory' is surely ocean's most popular character.
Read More: Best Disney Characters
2. MINIONS – Despicable Me (1, 2 & 3) & Minions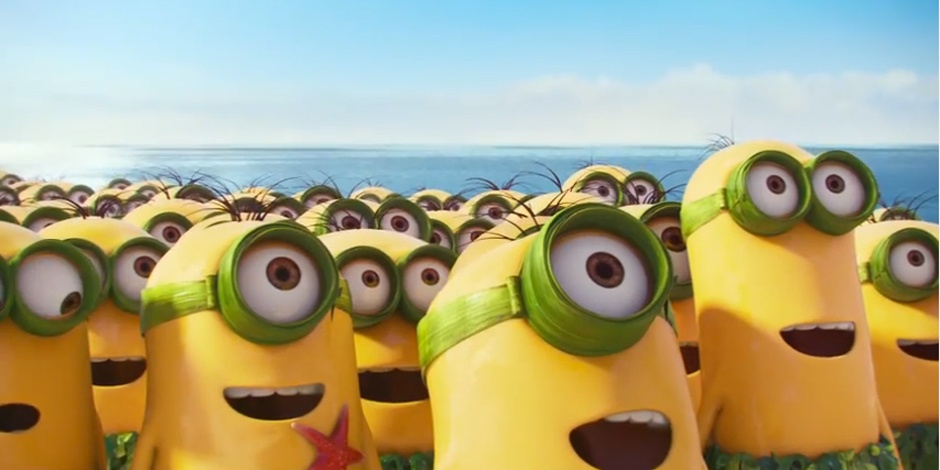 Movies: Despicable Me (1,2 & 3) & Minions
Played by a large ensemble cast.
Banana banana ba na na na na ! These are the most legible words we hear from these tiny little adorable yellow creatures who have won the global tag of 'cutest ever'. What started off as clan of side roles in the comedy anime Despicable Me, the minions have gone on to create a widespread fan following for their gibber jabber gibberish, high-pitched voices, random expressions and all the crazy adventures they are on. Due to their immense popularity, Universal has released an entire feature 'Minions' to showcase their history and a lot more. In Minions the feature they are introduces as yellow single-celled organisms who have evolved with one singular aim of serving history's most despicable masters, and we know the rest! Minions, the horde of entertainment make sure they light up the scene with their over the top emotions and hilarious laughter, sure to bring a smile on everyone's face. These tiny characters in the form of merchandise have become a global phenomenon and thus rated as the 2nd most loveable animated movie characters of all time.
Read More: Best Superhero Animation Movies
1. WALL-E – Wall-E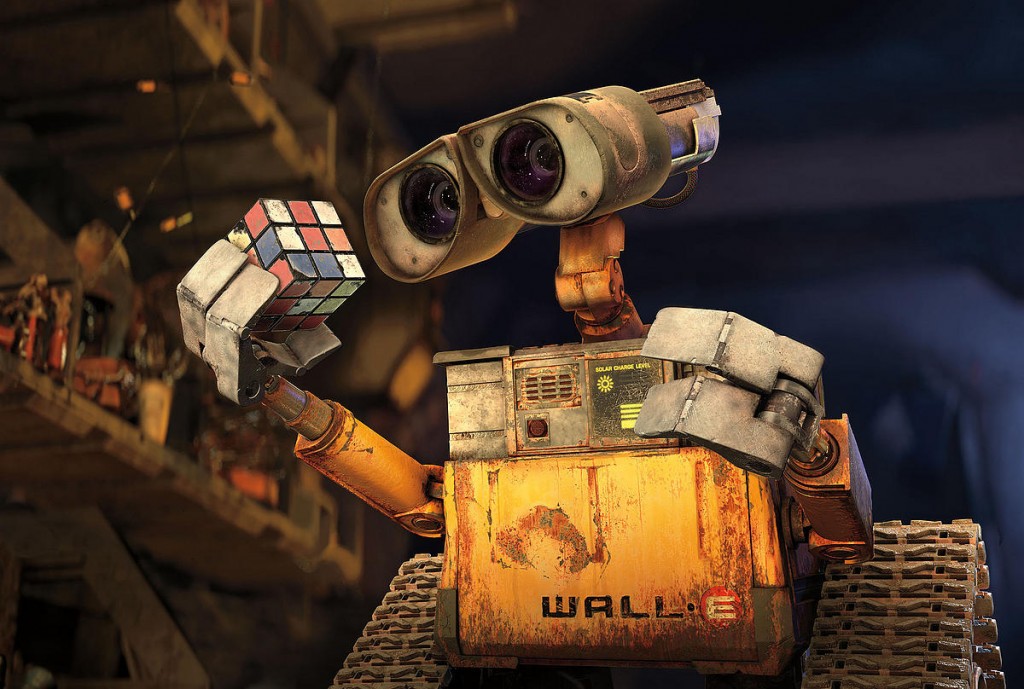 Movie: Wall-E
Played by: Ben Burtt
Wall-E is the most intriguing film which questions the core of every individual's moral responsibility on this planet we live in. This film is set several hundred years in the future where a garbage collecting robot is cleaning up the mess of humans caused by their consumerism, terrible waste management, obesity, capitalism and lack of environmental care. All of this with a protagonist , Wall-E who communicates using his body language, beeps and geeks and such quirky mannerisms. A commendable job by the team in the finest execution of such a complex storyline with a single character dominating the screen with minimalist sounds. Wall-E is a complex, dark, tender bot who falls in love with a more advanced robot 'Eve' , together they captivate the audience into an unforgettable wave of how precious life on Earth is. This robot with a million expressions from the lensed eye and a rusty body who shows how to embrace 'love and the planet', is easily the most loveable animated movie character ever.
Read More: Best Animated Movies of All Time