Disney has been a part of the lives of many generations and its films have some of the best well-crafted three-dimensional characters of the animation world. Kids and adults enjoy Disney films not only because of their easy-going-ness but because of the powerful messages it conveys through its characters. Here is the list of top Disney characters ever.
15. Merida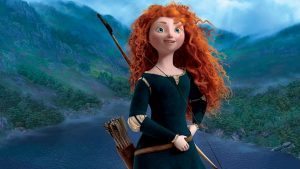 Scottish Princess Merida is a headstrong and free-spirited 16-year old tomboyish girl. She is brave and courageous, and she wants to take control of her destiny. Rather than being a damsel in distress who is subservient to customs and social restrictions, Merida openly rebels and defies her heritage. And that is exactly why she is a great role model.
Read More: Best Quentin Tarantino Characters
14. Pinocchio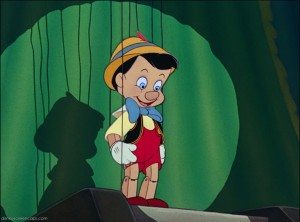 Disney gave life to a memorable character, known by every adult and child. It's impossible to resist to the complexity of such an interesting character, a puppet that turns into a child. A child whose nose grows when he lies, forcing him to be honest and to be a good person. Pinocchio is a powerful character due to the message it transmits.
Read More: Best Tim Burton Characters
13. Cruella de Vil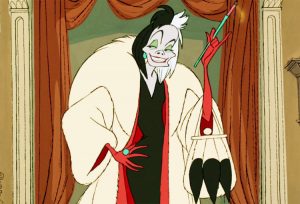 Cruella is among the most critically-acclaimed and popular Disney characters of all time. She is also one of the most interesting villains since she owns every scene she enters. Her evilness is memorable, her fashion sense ruthless.
Read More: Iconic Female Movie Characters
12. Doris
She's one of the quirkiest and most interesting characters in the Disney realm. Although she suffers from short-term memory loss, she is always kind and helps everyone she sees. Unfortunately, Disney does not always portrait characters with diseases but when it does, it creates profound characters that always teach us something.
Read More: Best Movie Characters of All Time
11. Quasimodo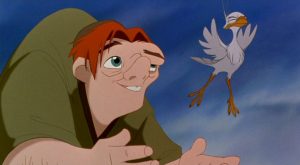 Quasimodo was born deformed, having a hunched back. In spite of his appearance, Quasimodo is very naive and kind-hearted. This is an important character that shows us that what's inside is what should really matter, we should not judge anyone by its appearance.
Read More: Best Rick and Morty Characters
10. Winnie The Pooh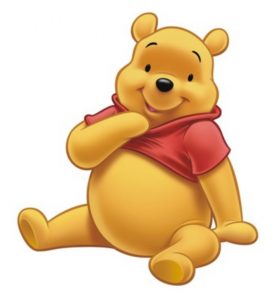 Probably the oldest character on this list, Winnie the Pooh has been a staple for young children for decades. He encourages creativity and imagination by being a good friend. His simplicity, loveliness, and warmth make him a good role model for young children.
Read More: Best The Office Characters
9. Mulan
Mulan is a free-spirited outcast, clumsy and unable to follow rules or traditions. Nevertheless, she has a kind heart and wants to defend her family honor, while still being true to herself. Mulan joins the army in order to protect his father but also to prove her own self-worth. She is one of few Disney princesses who are not actually royalty through either birth or marriage.
Read More: Best Winnie the Pooh Characters
8. WALL-E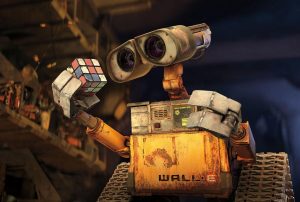 The character that gives the name to one of the saddest Disney films ever, WALL-E is a robot alone on Planet Earth. Despite these two facts, he discovers love on a fantastical journey across the universe. WALL-E is actually an acronym for Waste Allocation Load Lifter – Earth-Class.
Read More: Best Injustice 2 Characters
7. Captain Jack Sparrow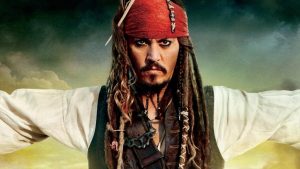 Everyone knows this amazing pirate, fantastically portrayed by Johnny Depp. A captain with dubious morality (and sobriety), he has only one true love: the sea. He is probably the funniest character of Disney since he can make laugh in a blink of an eye.
Read More: Best Supernatural Characters
6. Pocahontas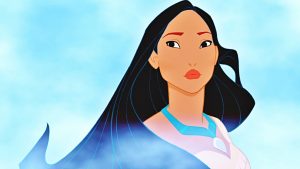 Based on an actual person, Pocahontas is a noble, free-spirited and highly spiritual young woman. With an enormous heart, she offers kindness, guidance, and wisdom to those around her. She is a lover of nature and animals that, like all of us, is trying to find herself. This is another powerful character in the Disney world.
Read More: Best Masked Movie Characters
5. Cinderella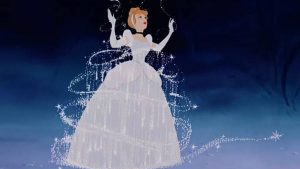 One of the most iconic characters of Disney, Cinderella could not miss this list. She's always kind, despite the awful things that happen to her. And she doesn't ask for much, she just wanted one night when she could forget all her problems. Life can be hard but you should not lose hope.
Read More: Best Naruto Characters
4. Genie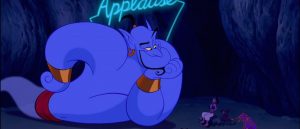 It may not appear at first sight but Genie is a very complex character. He is full of life and bursting with positive energy. However, his is a result of his imprisonment: whenever he is given a chance at freedom, his first instinct is to entertain. Although he is one of the most powerful beings in the universe, he still is benevolent, easygoing, and friendly. Robin Williams gave us a memorable and groundbreaking performance and, without him, the character would lose half the magic.
Read More: Best Star Wars Characters
3. Belle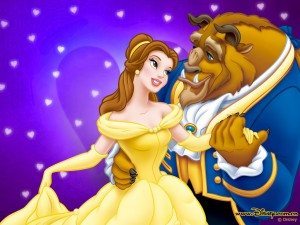 One of the most beloved Disney princesses, Belle is a book lover, with an active imagination and an open mind. She is very confident and outspoken in her opinions and seldom likes being told what to do. However, everyone in her town criticizes her for doing her own thing. Because of her intelligence and free thinking, Belle knows there is more than appearance, she looks past that and sees into peoples' hearts. Her kindness and her pure heart are the main reasons why she is on this list.
Read More: Best Movie Characters of All Time
2. Woody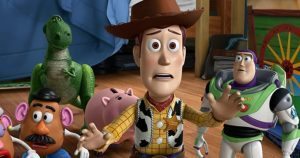 Woody is such a brilliant character because of his flaws. He has envy issues in Toy Story, and then he becomes egocentric when he learns he's a collector's item in Toy Story 2. However, he always learns with his mistakes and admits when he's wrong. He is the most human of the toys, and he is someone who will stick his neck out for his mates no matter what.
Read More: Best Rick and Morty Characters
1. Mickey Mouse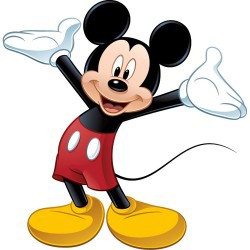 He has got the most famous silhouette in the world. He is a mascot for several theme parks, numerous television shows and, even, an entire film industry. Mickey is the most iconic animated character of all time. Nevertheless, Mickey Mouse has never lost his sincerity, kindness or his sense of innate decency. Therefore, he is our favorite Disney character of all time.
Read More: Best Star Wars Characters