It is a mistaken belief that animated films cater solely to children as a target audience. It is while compiling this list that I realised just how many brilliant animation movies have been released in this century. I'd say that this was my hardest list to compile and many great films missed out to even greater ones. Of the large number of films released in this century so far, I've picked out what I believe are the best of the pack. Here is the list of top carton movies of recent times.
15. Wreck-It Ralph (2012)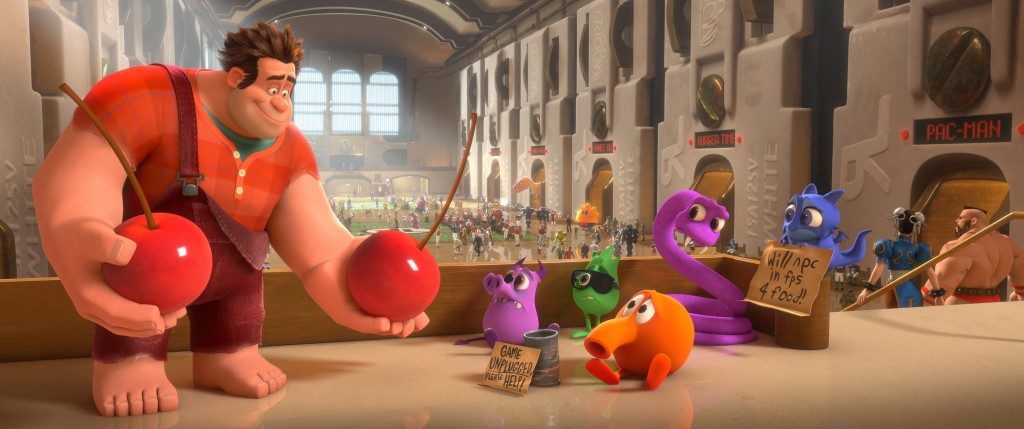 A bright and original Disney film. Even though it lost the Best Animated Feature Oscar to 'Brave' in 2012, I believe it is a much better movie than its counterpart. The film is a love letter to gaming and has a clever and interesting premise. It follows the story of Ralph, a video game villain, who doesn't want to be a baddie anymore. The pop culture references the film makes towards the classic video games and the cameos which a few legendary gaming characters make (Sonic the Hedgehog, Pac Man, etc.) are a delight to watch for people who grew up playing these games. The emotional wallop this film packs is surprisingly moving and the characters are memorable as is the case with most Disney films. 'Wreck-It Ralph' is an entertaining joy ride which manages to pack a message for its audience.
14. Ice Age (2002)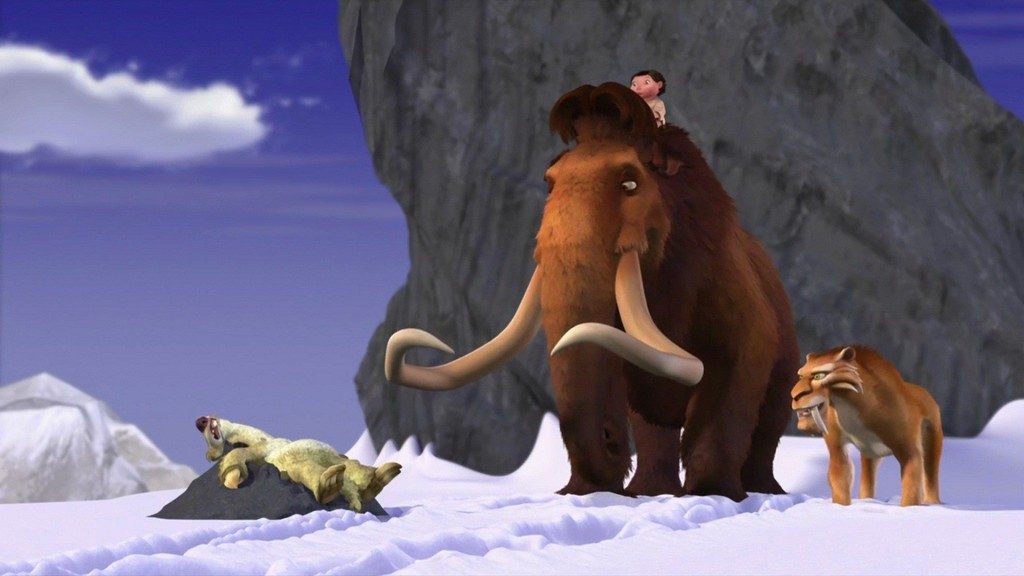 Known to be the film that announced Fox Animation and Blue Sky Studios as one of the big names in the making of animated movies, 'Ice Age' is surprisingly original and completely refreshing. The film as the title suggests is set completely in the Ice Age and features most of the prehistoric animals living in that era. The characters are well rounded and believable, the group dynamics are well presented and you find yourself rooting for the characters far sooner than you would expect. Scrat, the saber-toothed prehistoric squirrel, who is in a relentless quest to find and eat an acorn nut features in some of the most enjoyable scenes in the film. The combination of slapstick and smart humour works really well and are enjoyable for all age groups.
13. Kung Fu Panda (2008)
I must admit, while compiling this list I faced a mental debate on whether to include 'Shrek' or Kung Fu Panda'. Even though popular opinion might say the contrary, I firmly believe that 'Kung Fu Panda' is a way more superior film than its counterpart from Dreamworks Animation. While 'Shrek' is a textbook animation film, 'Kung Fu Panda' is really more of a ride than a film. Jack Black excels in his lead role as Po, the bumbling Panda who is a die hard fan of Kung Fu. The film also stars other big names like Angelina Jolie, Ian McShane and Dustin Hoffman who voice other lead characters. The cinematography, character design and visuals are all done very well and the fight sequences in particular are among the best in animated movies. A noteworthy mention would be the scene where Tai Lung escapes from prison. In the midst of it all, 'Kung Fu Panda' manages to pack a hard hitting message which truly completes the film and makes it quite wholesome. Easily, one of the best animated movies of the 21st century.
12. Anomalisa (2015)
This is probably the only R-rated film on this list. 'Anomalisa' is a poetic and poignant film about a depressed man who struggles to find social connections until he meets a woman named Lisa. The script, written by Charlie Kaufman whom you might know from some of his more critically acclaimed work like 'Synecdoche, New York' and 'Eternal Sunshine of the Spotless Mind', employs the same mystical elements that made these films a success. To say that the film does not have a depressing tone to it would definitely be wrong, it isn't like your average animated film with back-to-back gags and puns, rather it is a leisurely paced, stretched out study of a single man's midlife crisis. Animated films don't really get more artistic than this.
11. The LEGO Movie (2014)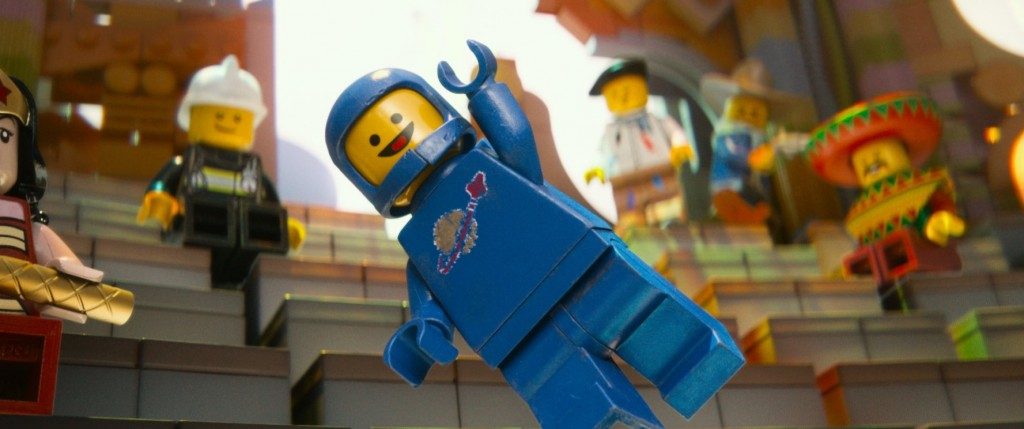 One of the surprise packages of the year 2014, 'The LEGO Movie' was expected to be yet another movie franchise of toys aiming to cash in on their popularity. However, when the film released it completely took audiences by surprise and became one of the best family oriented films in recent times. Anyone who wants to write a good story with humour for all ages must definitely take lessons from 'The LEGO Movie'. The jokes are incredibly self aware, the comedy is laugh-out-loud and the characters are lovable. The LEGO Batman voiced by Will Arnett is one of the stars of the show, he is basically a parody of everything Batman stands for features in some remarkably witty moments. He even recently featured in his own film – 'The LEGO Batman Movie' which is definitely worth a watch and follows the hilarious antics of the adorable character. 'The LEGO Movie' is a children's film which is not just for children but for the child in all of us.
10. Frozen (2013)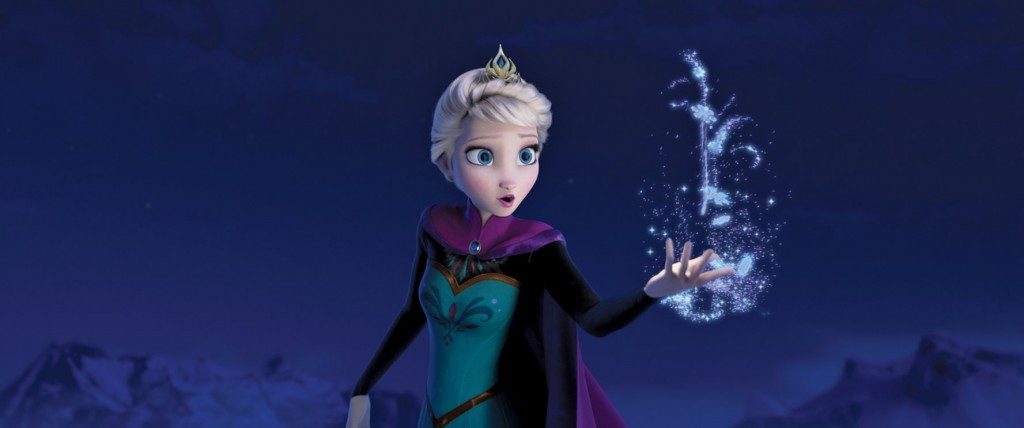 "Do you want to build a Snowman?" At first glance, 'Frozen' seems like a typical, cliche Disney film. It has all the elements required to be classified as 'just another Disney film' – Characters breaking out into song, Princesses being rescued, Inanimate objects coming to life, etc. However, cliche isn't always bad, as 'Frozen' proves. Featuring the Oscar winning song 'Let It Go', this is a Disney classic in its truest sense. The story is heart melting and filled with the emotional aspects that have become a staple of the best Disney movies over the years. The visuals are gorgeous, the backdrops are stunning and the entire 'ice world' setting is beautifully envisioned and emotionally relevant. A great tale about sisterhood, relationships and love.
9. The Incredibles (2004)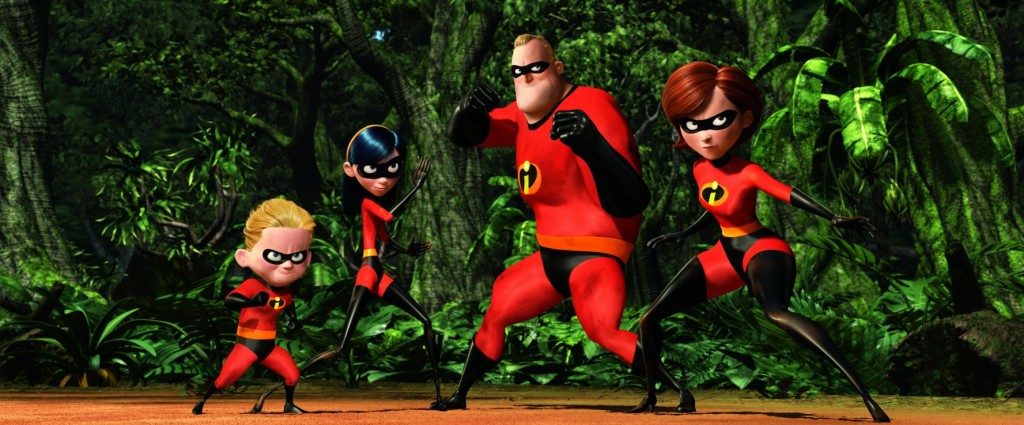 It is really hard to believe that it has been 13 years since the release of this action packed animated spectacle. Disney's first venture into the world of superheroes, 'The Incredibles' is a fantastic story which is wonderfully scripted with some stunning visuals. The characters in the film are the definition of iconic, the family spin this movie puts on the superhero genre where the entire family possesses some sort of superpower is pretty unique and makes for some adorable moments. The homage/parody it makes on the Bond films are a delight to watch and make the film a totally transcendent experience. The long awaited sequel has been confirmed to release in 2018 and if it is anywhere near the quality of the first film, we really have a lot to look forward to.
8. Ratatouille (2007)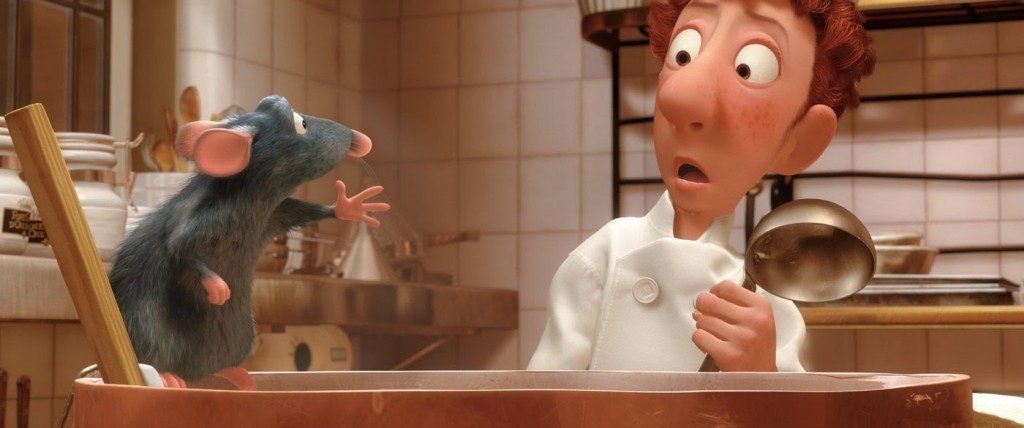 One thing is for sure – Never watch 'Ratatouille' on an empty stomach. A homage to gastronomy and French cuisine, 'Ratatouille' is a Disney classic. The premise is rather weird – it follows Remy, a rat who dreams of becoming a top chef in a first class Parisian restaurant. Being the foodie that I am, this film was an absolute delight for me, it is completely centered around good food and cooking techniques. The setting of Paris is aptly chosen, being one of the food capitals of the world, it adds a layer of realism to the film. The Looney Tune-esque slapstick comedy is employed effectively in parts of the film, a notable mention would be when Remy controls a human chef as a puppet by pulling on his hair. The film leaves you with a really wonderful and enchanted feeling and definitely has you feeling hungry throughout.
7. Toy Story 3 (2010)
Another unpopular opinion, I'm sorry. Toy Story 3 is so emotional and heartwarming and the best visually compelling Pixar film at its release, but I feel a little zipped. Pixar used my relationship with Toy Story to magnify the events that ordinarily wouldn't have much impact. Hence, younger kids don't recognize the magnitude of Andy going off to college.
6. Monsters, Inc. (2001)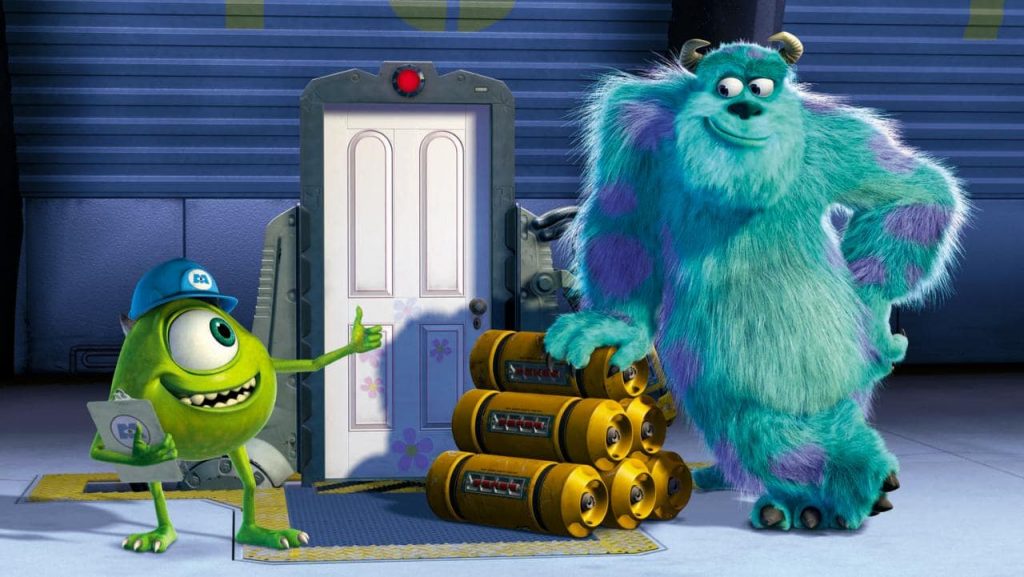 Remember the time you used to be scared of monsters in your closet? This is exactly the premise of 'Monsters, Inc.', a film which has developed classic status over the years. The iconic large blue-green ape-like monster Sulley is voiced by none other than our very own John Goodman, this character is probably one of the most loved Disney characters of all time. The animation quality is way ahead of its times for a film released in 2001, the detailing on the characters and the monsters in particular is really remarkable. The story is inventive and the music provided by Randy Newman is absolutely top notch. As a matter of fact the film won its only Oscar for Best Original Song – 'If I Didn't Have You'. Pixar really knows how to make a complete 'family' film. There is something for everyone in 'Monsters, Inc.' and this makes it a must watch for all ages alike.
5. WALL-E (2008)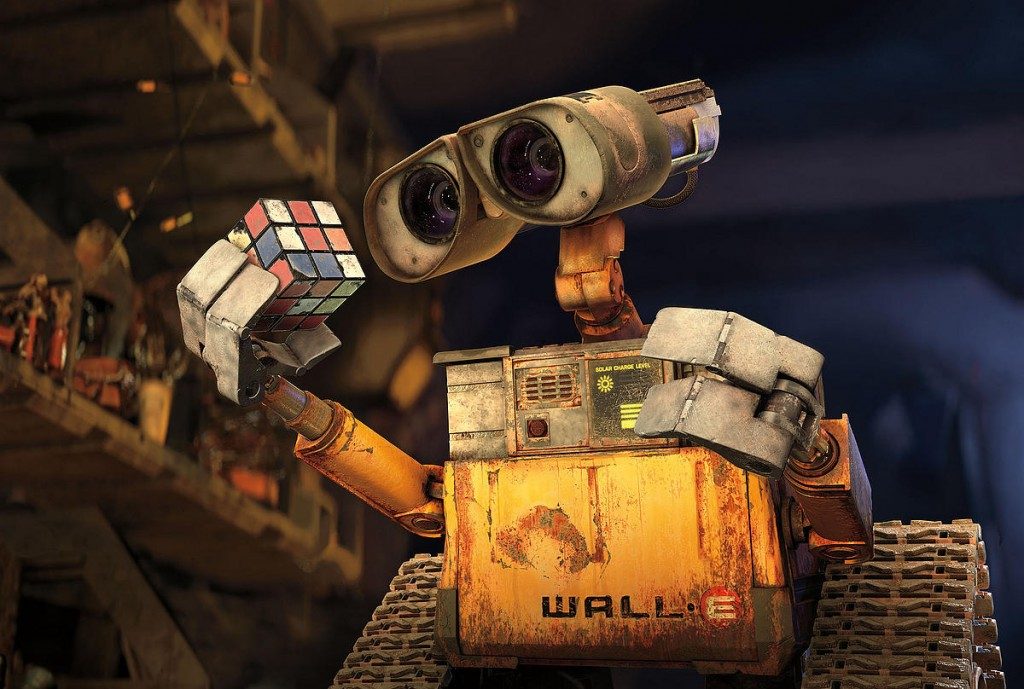 A post-apocalyptic world where Earth is a wasteland. Humans live on a spaceship. Obesity levels are increasing at an alarming rate. A lone robot is left on Earth to clean up the mess. Doesn't sound like your typical Disney film, does it? This premise, however, is deceiving. 'WALL-E' manages to be colourful, vibrant, imaginative, exciting, involving and beautiful, all at the same time. You could say that the film is sort of like a 'Go Green' campaign but gets its message across in an interesting manner unlike most environmental campaigns. The romantic touch in the film is subtle and well executed and this, combined with the post-apocalyptic setting makes for some teary moments. The film does provide a good amount of laughs, however, which are well placed and do not spoil the essence of the film.
4. Finding Nemo (2003)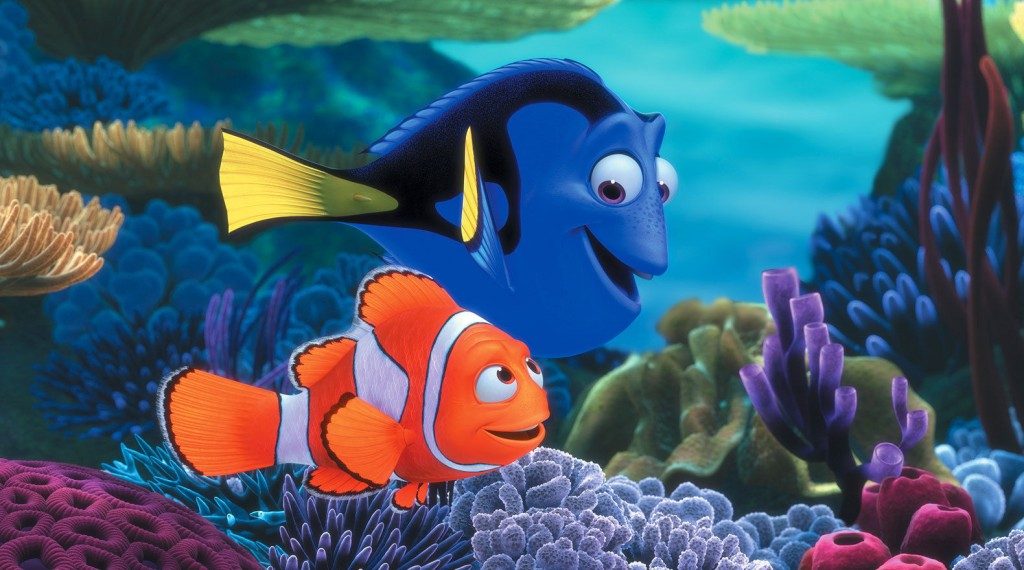 I've always felt that Ellen needs to do more films. She isn't technically an actress, she is more reputed for being a master of ceremonies and a talk show host. My suspicions about her hidden acting talents were confirmed when 'Finding Nemo' hit the screens in 2003, with Ellen voicing the amnesiac blue fish, Dory. 'Finding Nemo' creates an entire world of its own. The music and screenplay combine brilliantly with the visual feast and produce a high quality Disney classic. The moral and valuable life lessons are presented strongly yet subtly and manage to have their intended impact on the audience. The recently released sequel 'Finding Dory' doesn't match the quality of the original but is still a pretty solid film overall. Probably the best underwater tale ever told, 'Finding Nemo' is an ageless classic.
3. Inside Out (2015)
I watched 'Inside Out' with low expectations, it was recommended to me by a friend, who called it one of the finest animated films he had seen in recent times. Before delving into the film, I had read some reviews which called the film 'too depressing for a children's film' and expected a slow burn film with a deep emotional and psychological message. However, I was pleasantly surprised as 'Inside Out' did pack a deep message but at the same time managed to be interesting and fast paced and managed to get its message across subtly and carefully. It follows the story of Riley, a young girl and the mental battles she faces when settling into a new city. Her emotions are portrayed as characters by themselves in a unique twist. Anyone who dislikes this film must definitely give it a second watch, the film manages to be too close to reality and too far from it at the same time and that is exactly where it's brilliance lies.
2. Up (2009)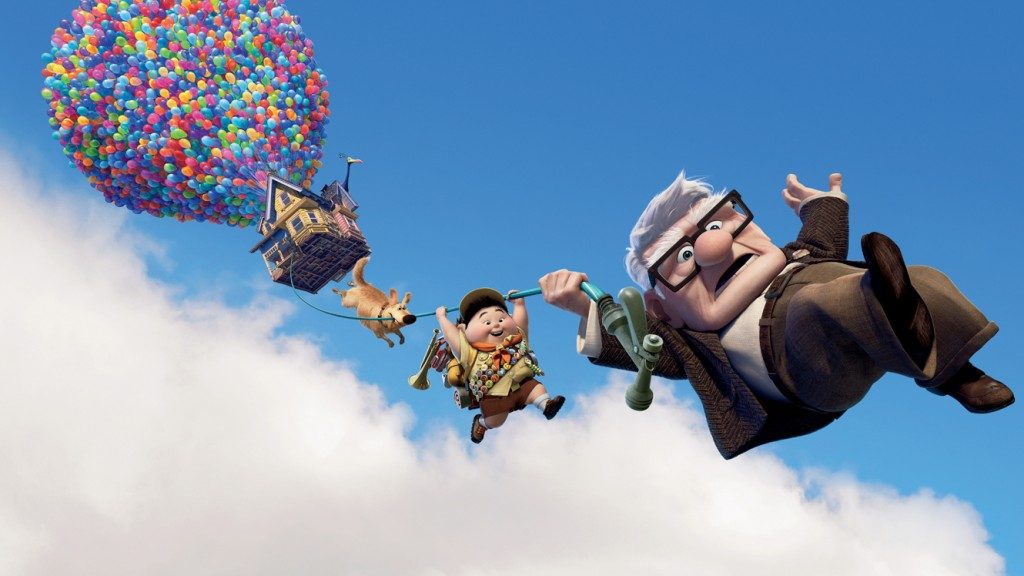 A house flying up in the air attached to a number of balloons. This iconic image from the film only tells a part of the tale. 'Up' is definitely among the greatest Disney films ever made. There are few films which pack such a powerful, emotional punch and manage to be entertaining at the same time. The vivid imagery and the music score employed in the film only serves to enhance its overall brilliance. There are some lovely visual gags that aren't exactly slapstick humour which serve for some much needed comic relief. Carl and Russell might be one of the most iconic duos to ever feature on the big screen and one simply cannot fail to love the goofy, adorable kid Russell, played by Jordan Nagai. A film that may be called an epic, with its fantastically deep and meaningful moments that hit hard in the right places, 'Up' is a movie for the ages.
Read More: Upcoming Animated Movies
1. Spirited Away (2002)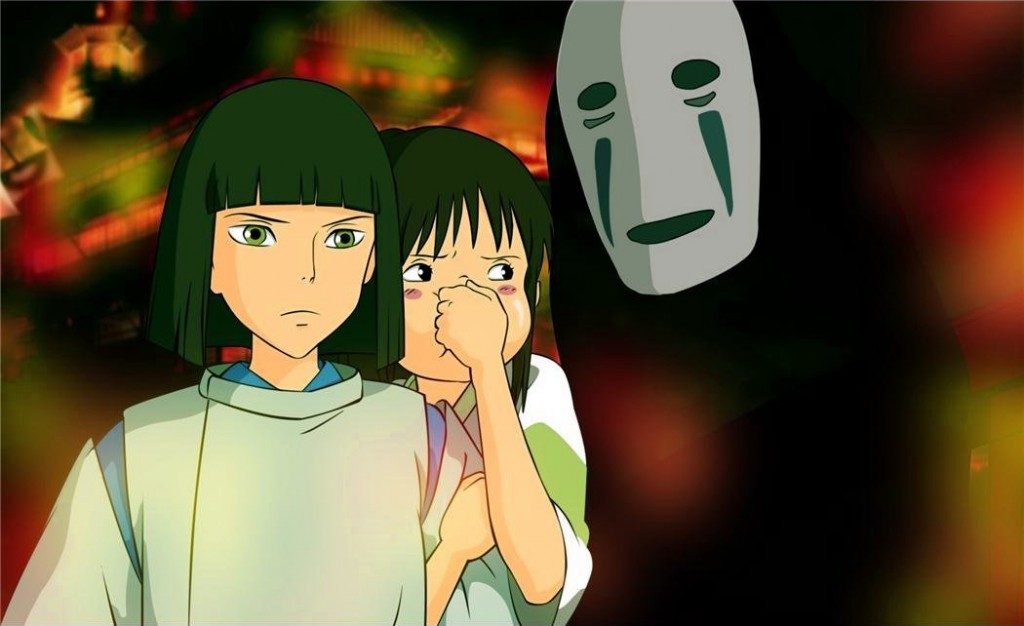 Forget the 21st Century, according to me, this is the greatest animated film ever made. If anyone ever said that animated films lack any real plot or substance, show them 'Spirited Away' and shut them up forever. The film is essentially Japanese and I'd say its a much better experience watching the subbed version than the dubbed, as is the case with anime and most foreign films. Mystical, engaging, wonderful, stunning, intoxicating and among the most perfect films of all time. The film is like a work of art, it flows seamlessly, the characters are given so much personality and the visuals are breathtaking. If you haven't heard of director Hayao Miyazaki or his work up until now, you'll be left thirsting to watch more from this maestro. (I'd recommend 'Princess Mononoke' and 'Howl's Moving Castle') A strangely touching and beautiful film that is criminally underrated, largely due to the fact that it is a foreign film.
Read More: Best Animated Shows of the 2000s