A lot of movies released in Bollywood in the year 2006, out of which, many went on to become hits at the box office. Some actors had a handful of releases in the same year, while several others made their debut twelve years ago. The year 2006 had movies in many different genres and gave the audiences a mixed bag to pick and choose from. Apart from the regular potboilers, movies on social issues were handled with care, while remakes were also the order of the day. Oh and the year was also when India had her own suave superhero! Here's the list of top Bollywood movies of 2006.
15. Krrish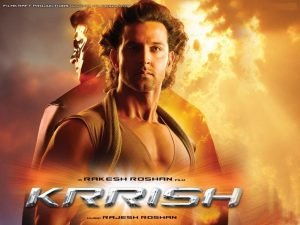 Krrish is probably one of the first cinematic vigilante superheroes of India, who took it upon himself to fight crime and rid the nation of all evil akin to his Hollywood counterparts like SpiderMan and Batman. Hrithik Roshan, who was cast as Krrish in his home production, was apt for the role and the hazel-eyed actor did not disappoint us. 'Krrish' started a few years after the incidents of 'Koi… Mil Gaya' and saw how the newest superhero in town flies off to Singapore, where he unearths some mysteries, he was never meant to know. The film, though not a box office blockbuster like its predecessor, did good business and Indians were elated to finally have a superhero of their own!
14. Fanaa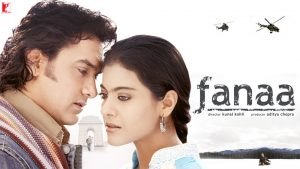 Although superstar Aamir Khan had played an anti-hero in a couple of his movies before, his cold-blooded Rehaan in 'Fanaa', co-starring Kajol for the first time was one of the most memorable baddies of his career. He effortlessly played a Delhi tour guide, moon walking as a terrorist, responsible for a bomb blast in the city, who eventually falls for a visually-challenged Kashmiri woman visiting the national capital. The film drew inspiration from the novel Eye Of The Needle, which was also made into a Hollywood movie of the same name in 1981. Kunal Kohli's debut directorial 'Fanaa' did not do good business at the time of its release, but the thriller quickly caught on amongst cinephiles and was eventually declared a hit in major parts of the world.
13. Dhoom 2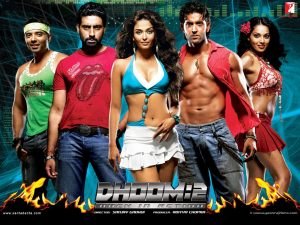 Another Hrithik Roshan-starrer in the same year, 'Dhoom 2', was the first Hindi movie to be shot in South America, specifically Rio de Janeiro. Also featuring Aishwarya Rai, Abhishek Bachchan, Uday Chopra and Bipasha Basu (in a double role), the film was about a con artist, played by Hrithik, who could change avatars at the drop of his hat and steal some of the best and finest treasures across the world, while going incognito. The Sanjay Gadhvi-directed movie was high on glamour and action and audiences loved Aishwarya and Hrithik's sizzling chemistry, with which they set the screens on fire and also had some tongues wagging off the screen!
12. Malamaal Weekly
A comic caper, the Priyadarshan film starred a long list of actors, including veterans Paresh Rawal and late Om Puri. It was the story of the only educated man in an impoverished village, who hatches a plan to retrieve a dead lottery winner's ticket and pass it off as his own to become the richest man in the land. Things however, go awry when the plan backfires, which gives rise to some hilarious moments, typical of a Priyadarshan film. The movie was a hit and viewers loved the antics of the entire cast, which definitely left us laughing all throughout.
11. Ahista Ahista
Based on Russian novelist Fyodor Dostoevsky's White Nights, 'Ahista Ahista', starring Abhay Deol and Soha Ali Khan was a sleeper hit, which, before being made into a full-length feature film, was a miniseries, made for television, where a host of A-list Bollywood directors showcased their short films. 'Ahista Ahista' was a movie that did not have the trappings of a regular masala Bollywood romance, but it did have a refreshing and youthful love story that grew on the audiences. Soha Ali Khan received all the praises for her sensible performance, while Abhay Deol, who had made his big screen debut a year ago with 'Socha Na Tha', walked away with his share of the limelight.
10. Gangster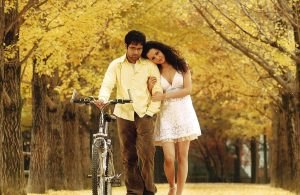 The "Queen" of Bollywood Kangana Ranaut made her debut with this Anurag Basu-directorial, which many said was loosely based on gangster Abu Salem's life and his times with the Indian actress Monica Bedi. Rubbishing all rumours, Basu went ahead and released the movie, which not only won accolades, but also fans across the globe, who praised newcomer Kangana's acting skills. News was also rife that the role of the anti-hero was first offered to Pakistani cricket star Shoaib Akhtar, who turned it down (aren't we thankful for that?!), which was when Shiney Ahuja came onboard. The crime-thriller with a love triangle was the story of love and loss, despair and hope and how situations bring three lives together, only to be separated by fate again.
9. Don: The Chase Begins Again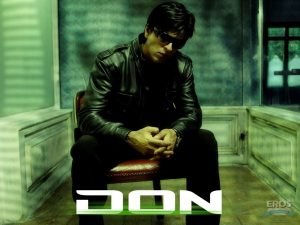 When Farhan Akhtar came up with the idea of remaking Amitabh Bachchan's classic 1978 movie 'Don', with a few alterations, he received quite a lot of flak for bringing old gems in a contemporary avatar. But when his Shah Rukh Khan-starrer hit the screens, it silenced his naysayers, for the film was high on entertainment, action, drama, romance and suspense, which formed the climax of the edgy movie. SRK as the new Don was widely appreciated and the film minted a lot of money at the box office too. The twist ending and the execution of the scenes came in as a surprise and the film went on to win accolades and awards for its contemporary treatment to a classic film.
8. Taxi No. 9 2 11: Nau Do Gyarah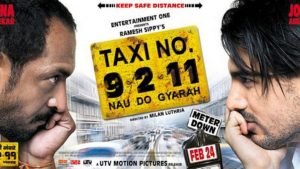 One of the highest grossing movies of the year, 'Taxi No. 9 2 11' was an unofficial remake of Ben Affleck-Samuel L. Jackson starrer 'Changing Lanes', which was surprisingly very successful in the country. Seasoned actor Nana Patekar was paired with a relatively newer John Abraham, who had some average movies credited to his career. The twosome's bromance clicked at the box office and the movie did well eventually, for its handling of the storyline. The movie was about two men, one a cabbie and the other, a spoilt brat, who hails the former's taxi one night, when a series of fateful events take place, binding the two together by coincidence. 'Taxi No. 9 2 11' was later remade into a couple of regional languages too.
Read More: Bollywood Movies 2005
7. Being Cyrus
A surprise entry into the list, Homi Adajania's debut directorial 'Being Cyrus' was an English-language psychological drama, which wasn't commercially successful, but people loved it for its stylish execution of a story that belonged to a different league. When a stranger Cyrus enters the life of an oddball Parsi couple, things get saucy and interesting as the wife confesses she has feelings for her married brother-in-law, with whom she's having an affair. Wanting to eliminate both her sister-in-law and father-in-law so she can be with her paramour, she convinces Cyrus to murder the two, only to end up in trouble later. The dark comedy with a talented star cast depicted the idyllic Parsi lifestyle and was one of the most talked about films of the year.
6. Golmaal: Fun Unlimited
Rohit Shetty, known to make action comedies, rose to stardom with his 2006 comedy film 'Golmaal: Fun Unlimited', which had an ensemble cast and loads of laughter moments, thanks to the late writer Neeraj Vora, who had also written the rib-tickling 'Hera Pheri' previously. 'Golmaal: Fun Unlimited', which spawned a series of installments after its release, the last one to release in 2017, was the story of four good-for-nothing guys, who take refuge in a blind couple's home, posing as their grandson, so they could individually woo the neighbor girl and also carry on with their crooked ways to earn quick money. The laugh riot was a surprise hit and Tusshar Kapoor playing the mute Lucky gave us all the more reasons to laugh out loud.
5. Dor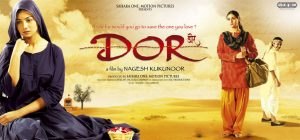 Starring Ayesha Takia Azmi, Gul Panag and Shreyas Talpade in lead roles, Nagesh Kukunoor's 'Dor' was a social drama, which managed to grab quite a lot of eyeballs upon its release. The film was the story of a young widow, who is devoid of any freedom and how her life changes when she meets an independent Muslim woman, who in turn, has her own hidden agenda of visiting and befriending the young girl. Ayesha Takia was seen in a role contrary to what she had played in umpteen movies before and was praised for her mature acting worthy of an award. Gul Panag and Shreyas Talpade chipped in their bit to make the movie more meaningful.
4. Lage Raho Munna Bhai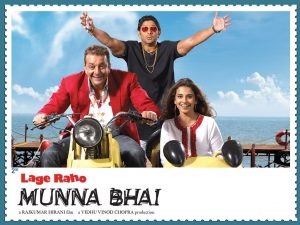 Rajkumar Hirani's second movie in the Munna Bhai series, after the much loved 'Munna Bhai MBBS' rocked the screens; 'Lage Raho Munna Bhai' was a subtle message of spreading love, which had caught the audiences' fancy. After the director made jaadu ki jhappi popular, 'Lage Raho Munna Bhai' was one of the reasons, common people started responding to hate with love! Gandhigiri started trending in the nation again and the film, which starred Sanjay Dutt, Arshad Warsi as Munna and Circuit respectively, along with Vidya Balan as a radio jockey and Boman Irani in a grey shade, was sent to the Oscars in the Best Foreign Language Film category. One of the major blockbusters of the year, the film worked like magic at the world box office.
3. Omkara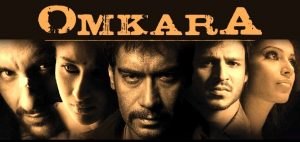 Based on William Shakespeare's tragedy Othello, Vishal Bhardwaj, known for his love for the English Bard, came up with the multi-starrer film, which it is said, was still unnamed post production. Bhardwaj started a naming contest and eventually by public opinion 'Omkara' was zeroed in on. The film starring Naseeruddin Shah, Ajay Devgn, Kareena Kapoor, Saif Ali Khan, Vivek Oberoi, Konkona Sen and Bipasha Basu was set in Uttar Pradesh and it also brought out the crime scene in the northern Indian state very well. It swept a long list of awards for its perfect interpretation of the great tragic story and for the power-packed performances from all the lead actors.
2. Khosla Ka Ghosla!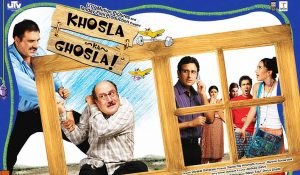 Written by Jaideep Sahni, the comedy drama 'Khosla Ka Ghosla!' was the debut directorial of Dibakar Banerjee, which was one of the most successful films of the year 2006. An original premise and a fresh star cast with Boman Irani and Anupam Kher in the leads, 'Khosla Ka Ghosla!' went on to win a National Award for delivering wholesome entertainment in the entire year. With actors like Vinay Pathak and Ranveer Shorey teaming up for the film, the laughathon, with some crisp dialogues, is still a hot favourite of many when it reruns on the small screen. Although the movie was made on a low-budget, it received twice in profits, owing to its simple yet content-rich story, which was much appreciated by the audience.
1. Rang De Basanti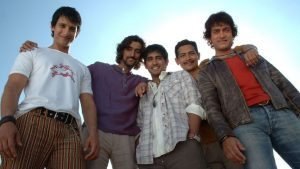 The highest grossing movie of the year 2006, 'Rang De Basanti', directed by Rakeysh Omprakash Mehra, had suddenly become the newest youth anthem in India. After a period of lull, Mehra bounced back on the big screen with the Aamir Khan-starrer and left such an indelible mark in the minds of the youth that they had started looking up to the characters of the film as role models post the film's release. Nominated in several foreign language film categories at international awards like BAFTA, Academy and Golden Globe, 'Rang De Basanti' won a National Award back home and made the country proud with its strong screenplay and powerful dialogues. They say 'RDB' is not a film, it's an emotion!
Read More: Bollywood Movies 2007