It probably won't be an overstatement when I say that viewers of Bollywood movies are probably the only group of 'movie-consumers' in the world who are offered such choice and variety when it comes to deciding which movie to catch at the cinemas. It is our staple, agreed. But a lot of movie-goers remain unsatiated on a lot of fronts, which is an irony if you ask me, given the volume and variety of films we churn out every week. Most of these, I am afraid, pertain to the quality of cinema we are fed. Here's the thing about it. For every 'Newton' that we get, there's always going to be a 'Judwaa 2' lurking right around the corner, looking for a big holiday release, raking in more money on the opening weekend itself than what the former would in a lifetime. That is not only a dichotomy at its very core, but also puts forth a sad state of affairs, that I can't write enough to stress upon.
We, at The Cinemaholic, have thereby decided to run a series of listicles that target the best Bollywood releases from certain years to let our readers delve into how well Bollywood has fared over the years. While truly good and well made Bollywood films are few and far in between, we attempt to narrow it down for you, year-wise. These include commercial successes that you may have caught in the cinemas that year and underrated titles that may have slipped your attention. Either way, these are films that should be on your watch list, the one beacon of hope in an industry otherwise marred in banalities and run of the mill stories. So, without further ado, here goes the list of best Bollywood movies of 2007.
12. Shootout at Lokhandwala
I have never considered Apoorva Lakhia a reasonably good director, owing to his rather unimpressive filmography. However, if there is one film he can be proud of, it is 2007's exhilarating crime drama, 'Shootout at Lokhandwala', which is based on the eponymous real life incident which became rather infamous. The film could have been more raw, grittier, and darker by ditching a typical Bollywood dance number or two (this film has a lot of them) and mellowing down on the heavy exchanges of staged dialogues to give a 'real' feel to the proceedings. The end product is a somewhat glamourised version of a gangster drama, but one that is redeemed by its rather impressive star cast, compelling performances, and some of the 'dialoguebaazi' that does land a punch. The movie manages to hold your attention for its entire runtime showing the gangsters' rise to power and a cat-and-mouse chase with the Mumbai Police, culminating in a rather explosive finale. Above all, the movie ends on a very interesting note, with a kind of ambiguity questioning the 'inhuman' encounters of the gangsters by the Police, which I thought was excellent for a film of this nature.
11. Cheeni Kum
Affable and oddly funny in equal measure, 'Cheeni Kum' is not your average Bollywood romance, as is clearly suggested by its plot, involving an egotistical 64-year-old chef falling for a woman thirty years younger to him. As with R.Balki's other Bollywood outings, the film has an idea with tremendous potential that COULD have made it truly outstanding, but somehow fails to be squarely translated on screen. However, for what it is, 'Cheeni Kum' is a perfectly watchable film, despite its shortcomings and inconsistencies. The exchanges between the leads are warm, surprisingly maturely handled, and witty and sarcastic all the more. If all else fails to grab your attention, watch it for the ever so suave Amitabh Bacchan, who slays even at 64 in the film.
10. Bheja Fry
Quite easily, one of the funniest movies to have come out of Bollywood in a long time. Reportedly 'inspired' from the french film, 'The Dinner Game', which irked me little since I hadn't seen the original, I settled in for 'Bheja Fry' one lazy afternoon, and guffawed like an idiot for its roughly 90 minute runtime. There is plenty of laugh out loud moments, plenty of punches and plenty of subtle humour in there. Vinay Pathak, who I consider an excellent actor anyway, wowed me with his hilariously annoying tactics as Bharat Bhushan. Rajat Kapoor, another favourite, proves the perfect foil. One of the reviews on IMDb said that if you haven't seen this movie, you have laughed a little less this year. I agree.
9. Ek Chalis Ki Last Local
I have tried to balance the list with names that were relatively unheard of, or eclipsed by the more glimmering releases that year, with titles that also shone at the box office. Unfortunately, this one finds its siding with the former. A comedy of errors if you may, this film is one of the several unconventional film choices (along with another one on this list) that Abhay Deol would go on to make, that established his merit as a serious actor. The film tells of two strangers who miss the last local scheduled for 1:40 am, as the title would clearly suggest, and what follows is a madcap ride that's equal parts funny, exhilarating and dark too. Shot and directed deftly to give the film as real a feel as possible, this one should be on your watchlist if you love dark comedies or just generally well made films that are different from the usual Bollywood fodder. I had my reservations before going in for this. An hour into the film, and all that was out the window. I ended up thoroughly enjoying this ride.
8. Life in a Metro
To be quite honest, this is one of Anurag Basu's better films. 'Life in a Metro' was a fairly compelling watch for me when it came out, but it grew all the more relatable and understandable as the years rolled. It almost has a slice of life feel to it, choosing to delve solely on the trials and tribulations of nine people in the bustling and ever-growing metropolitan city of Mumbai. While the proceedings in the film range from the mundane to the dramatic, the film benefits tremendously from its pitch-perfect capturization of Mumbai and its crowd, that end up forming an essential part of the narrative. The performances from its considerable size-up of well-known names, boasting of a talented ensemble, especially Konkona, Irrfan and Kay Kay Menon, liven up the scene. The immensely hummable music score by Pritam is a definite plus.
7. Manorama: Six Feet Under
I would admit to watching this gripping thriller years later, rather visiting it after 2015's terrifying 'NH10', also directed by Navdeep Singh. 'Manorama: Six Feet Under' is undoubtedly a better film, albeit not as contextually horrific as the former. While the film's inspirations from and nods to the classic 'Chinatown' are fairly obvious, 'Manorama' manages to stand out irrespective because of its uncompromising setting in the arid hinterland of Rajasthan, that at once feels authentic and the compounding plot just adds to the proceedings. The tagline of the movie says, "in the desert, nothing is as it seems". The film sticks to that and manages to transmit palpable thrill and tension, courtesy of authentic performances and writing as taut as a kite string. Like two other thrillers on the list, this one too ended up being ignored by the masses when it came out, and remains criminally underrated to date.
6. Jab We Met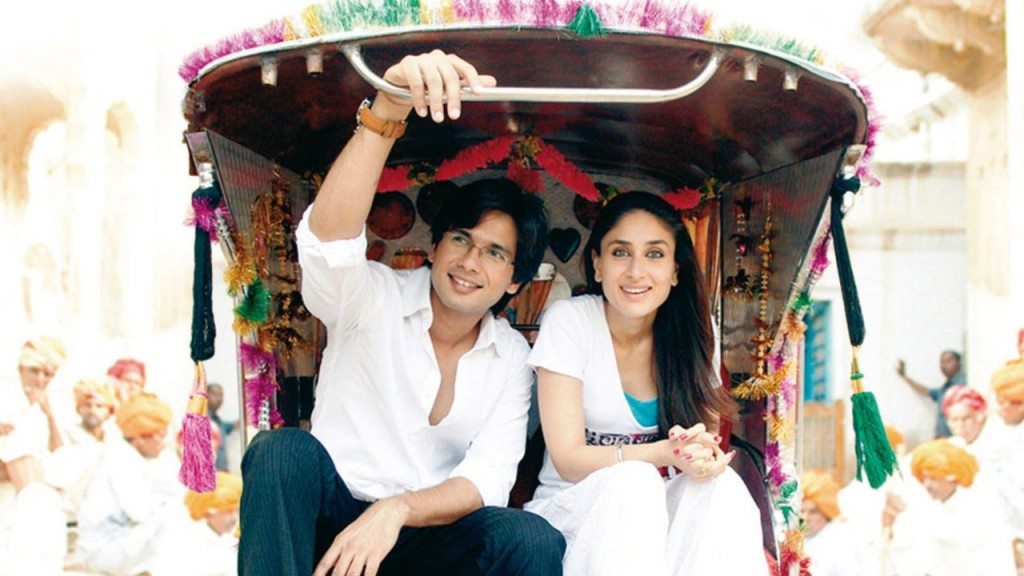 I saw the trailers, and was wrong enough to dismiss it as just another mediocre romantic comedy that Bollywood does by the hundreds every year. To be honest, neither did Imtiaz Ali's name attached to the project get me excited as it would do now, since that was the time Ali was still being discovered. Surprisingly, when the film landed, it made waves and I was drawn to the cinemas to find out what the noise was all about. To my relief, it was a breath of fresh air. Much of it can be owed to the powerful chemistry between the leads; the electric Kareena Kapoor as Geet, and Shahid Kapoor in a very constrained performance as Aditya were an instant hit. The writing is simple, but the treatment is highly effective, and the energy that Kareena carries throughout the film is almost infectious. This is one of those movies that you still won't miss when it's cast on the tube, I'm sure of it.
5. The Blue Umbrella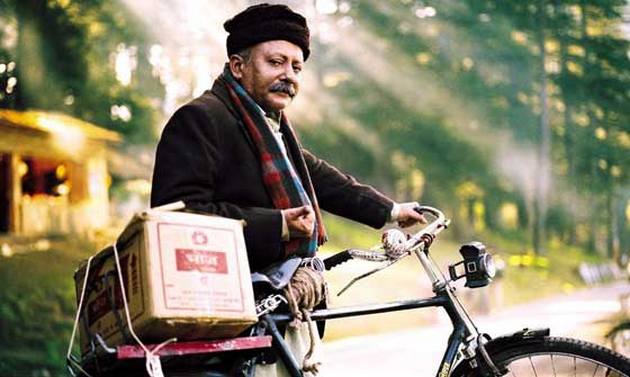 There is no doubt that Vishal Bhardwaj is one of the finest Bollywood filmmakers working now. He has created some compelling crime dramas, and I am in complete awe of his shakespearean adaptations. However, 'The Blue Umbrella', one of his early works, is underrated even among the director's own pantheon of remarkable films. 'The Blue Umbrella' was completed in 2005, and screened at the Busan International Film Festival to much acclaim. However, the film struggled to find distributors in the Indian film circuit and ended up getting released two years later, in 2007. The film isn't as magnetically dramatic as 'Omkara' or 'Maqbool', nor zany or violent like 'Kaminey', but it manages to hold its own on the merit of its simplicity, that greatly benefits from the deftness and eye for detail that Vishal Bhardwaj is often remarked for. He crafts a loving tale, that is friendly for audience of all ages (quite unlike his other films), beautifully capturing life in a village in the hills, so enamoured by a little girl's blue umbrella. Pankaj Kapoor is in terrific form here, putting in an exquisitely fine performance.
4. Johnny Gaddaar
Sriram Raghavan is the closest Bollywood got to translating neo-noir on screen since the great Vijay Anand. 'Johnny Gaddar', an underrated gem of a movie is testament to that. The film benefits from taut writing, and fairly good performances to go with it. One of the reasons why this film works as an excellent thriller, apart from having the mood and tone of one, and being full of twists and turns, is that the narrative is powerful. Powerful and compelling. Unlike many other thrillers that come out of Bollywood's kitty, this one is more focused, and doesn't delve into unnecessary distractions, which all the more enables it to deliver its thrills in a highly effective manner, which is what I believe a thriller is supposed to do in the first place. The day Indian audience actually comes to appreciate movies like this, and not being content with it being merely a 'sleeper hit', is the day I believe Bollywood would have finally come of age.
3. No Smoking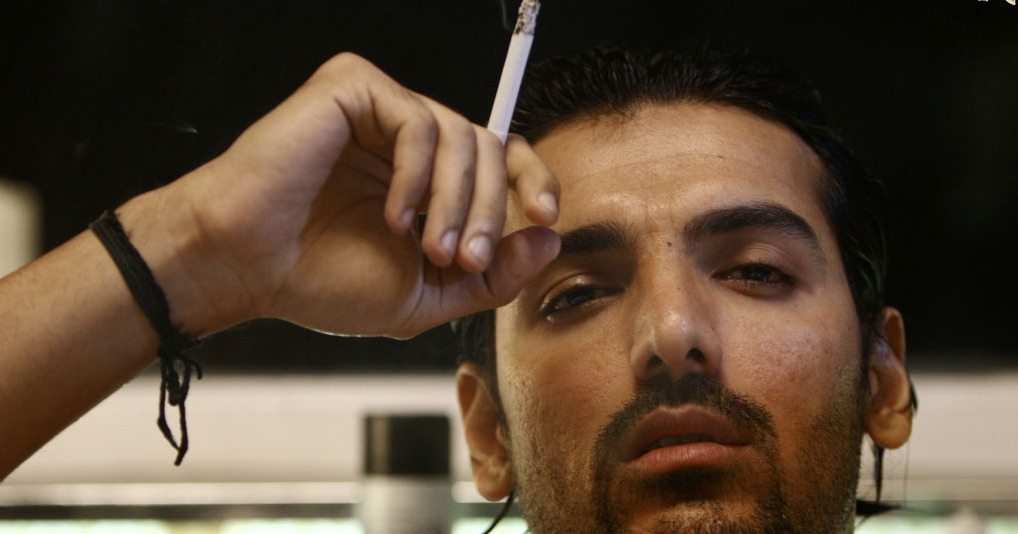 Undoubtedly one of the boldest, most fearless experiments for Hindi Cinema. And who other than Anurag Kashyap to be the torch-bearer for said experiment? There is no other way to say it, 'No Smoking' is bizarre. Bizarre, but beautiful. There are a lot of unanswered questions, lot of dots to connect, lot of head scratching and a lot of frustration. If you like your movies direct and to the T, the frustration may get to you by the time the credits roll. If not, you can enjoy the confusion and try fitting out the pieces of this abstract puzzle. It certainly didn't attract an audience back then, but has gained a somewhat strong following in the cult circuit owing to its unconventional subject matter and its handling by Kashyap, who was still a young director back then. 'No Smoking' seems like his tribute to Kafka AND Lynch, which is to say, something.
2. Chak De! India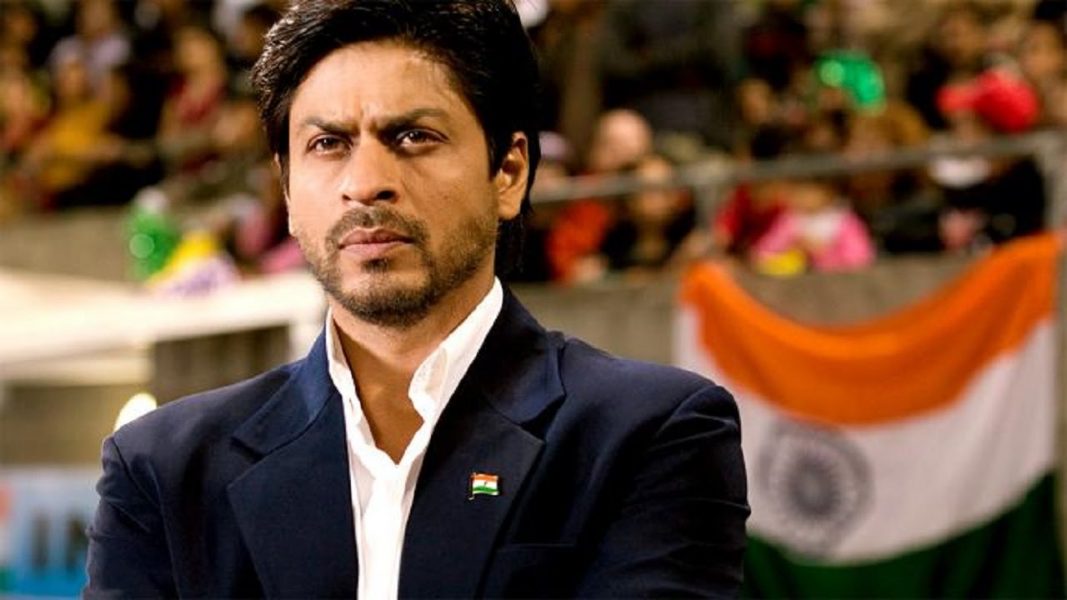 I like 'Chak De! India' for a lot of reasons. One, yes, it is well directed and well acted with a standout performance from Shah Rukh Khan. The girls fare pretty well in their respective roles too. Agreed, it is sentimental and a tad bit manipulative in places, as with other movies of this genre, but it was well edited and surprisingly turned to be a breeze-by at even its 150 minute runtime. However, what really impressed me was that it had commercial appeal, while also checking off a lot of the points in what made a good, entertaining sports film. It goes on to prove an already hackneyed hypothesis that the two aren't necessarily unrelated or exclusive for that matter. Needless to say, it won over critics and audiences alike when it opened, with many a patriot and feminist awakening after a showing of this sports drama.
Read More: Best Bollywood Movies of 2006
1. Taare Zameen Par
I still remember ditching the much hyped multistarrer 'Welcome' during the Christmas of 2007, in favour of TZP, that even though had Aamir Khan's name attached to it, was by its spirit a small film with its heart right where it was supposed to be. Needless to say, it turned out to be one of the better choices I had made in a long time. I cried a bucket-load when it ended and almost everybody came out of the cinema sniffling and sobbing. They tried to blame the ACs but everyone knew what a blow to the emotional sphincter they had just suffered.
Much of it would not have been possible without the perfect casting of Darsheel Safary as Ishan Awasthi, a dyslexic child who with a bit of help from a mentor, learns the courage to follow his true passion: painting, and standing up to the world that dismissed him as an unruly child. The bucktoothed kid's eyes spoke volumes, and drowned mine in puddles. Don't blame me, I love a good underdog story, but this one raised an important issue too. It is heart-breaking and equally uplifting in its best parts, without being too preachy or sentimental. There will never be a time when the memory of Ishaan's flipbook won't make my heart sink into a black hole.
Read More: Best Hindi Movies of 2008