The Indian film industry is one of the largest in the world and makes a record number of movies every year. They capitalize on the entertainment quotient, play to the audience's desires and make mainstream cinema, but there are movies which always stand out. 2009 was a good year for a few of these movies and we bring to you the top Hindi films of 2009.
15. Billu-Barber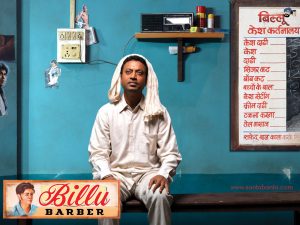 Directed by Priyadarshan, his Bollywood tale is a rag to riches story played from a different angle. The story is told from the perspective of a poor barber who claims he knows a big superstar from his childhood days – that is Samir. The barber, Billu, is however disbelieved and ridiculed. However, at the end of Samir's shoot in the village when he acknowledges his friendship with Billu and makes a claim to his humble origins, Billu's truth is vindicated. A well-crafted tale of friendship, sacrifice, and remembrance, the film also alludes to the star power and star adoration that Indian people have. Irrfan Khan, Shah Rukh Khan, Lara Dutta and Om Puri come together to deliver stellar performances that make this movie a success.
14. De Dana Dan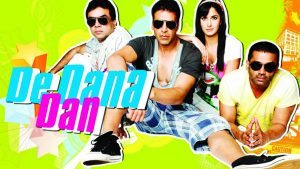 This film is a typical Bollywood comedy, that includes a comedy of errors, a variety of multifaceted gags and things that go awry. Of some of the things that are comic in this film includes a mistaken kidnapping identity, a couple of mismatched arranged marriage proposals, an enforcer that is acted out by Johnny Lever. The cast is brilliant with the likes of Akshay Kumar, Katrina Kaif, Sunil Shetty and Paresh Rawal. A truly fun watch, it's the kind of generic Bollywood laugh riot that is in your face with the punchlines but they are effective punchlines and if you're looking for a good film, this would be one definitely.
13. New York
If you thought Bollywood only made films about Indians and India then this is where you're wrong. This spy thriller is a take on New York post 9/11. Starring Neil Nitin Mukesh, John Abraham and Katrina Kaif, this film is about a sleeper terrorist cell that is activated and a Muslim student who is unlawfully detained and questioned regarding his college friendship with one of the suspects. The tense plot that the film maintains throughout culminates in a somewhat disappointing final sequence. However, if one can make their peace with the ending the rest of the film is an absolute pleasure to watch. Unlike most Bollywood films, this doesn't become an overstated exercise in glamour rather choosing to focus on ground realities and a solid tense plotline.
12. London Dreams
Bollywood comes up with yet another musical drama but also a good band movie. Ajay Devgn and Salman Khan play the lead roles and Asin's character becomes a significant motif. The story is about two boys from humble beginnings, Devgn's Arjun has musical aspirations and travels to London and forms a band. When his longtime friend Mannu (Salman) follows him there, things become tense as Mannu enjoys the crowd's appreciation more than Arjun. The jealousy destroys the spirit of the band and almost destroys Mannu's life as he is forced to get hooked on drugs. However, things culminate in a Wembley stadium concert where the truth comes out and Arjun is left devastated and friendless. However, the cinema ends on a happy note as they reconcile and London Dreams becomes a band again. A well-made film with the right emotional components, this cinema is one of the better movies of 2009.
11. Wanted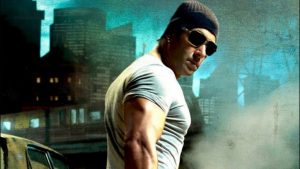 Directed by Prabhu Deva this action film stars Salman Khan. From what anyone knows of Bollywood films – action films and Salman Khan mixes like tea and milk. Khan plays the role of a gangster Radhe who is actually an undercover IPS Officer. The plot thickens when two gangs battle it out for the biggest part of Mumbai and innocents get caught in the crossfire. After Radhe's father is killed, the hitman/IPS Officer comes out of deep cover and tracks down the gangster in a climactic final scene which involves a hail of bullets and some seat-gripping action. If possible, watch this movie on the big screen. It doesn't offer much by way of plot or direction but as far as action scenes are confirmed you'll be left more than satisfied.
Read More: 2011 Hindi Movies