2011 was a good year for Indian cinema. Bollywood, infamous for its clichéd stories emerged from darkness and brought out a new wave of ideas. From touching stories about children to the dark world of crimes to woman proving their power to friends eternalising friendship, directors pressed their thinking and creative minds to churn new and innovative stories.
With the industry continuously being put under the painful scrutiny of not producing good work, this series is trying to look at the growth of the industry year by year. For the year 2011, I have taken in account the themes, representation and acting which foil the movie itself. While some innovated the art of filmmaking, others reinvented dying genres. So, here's the list of best Hindi movies of 2011.
12. Shor in the City (2011)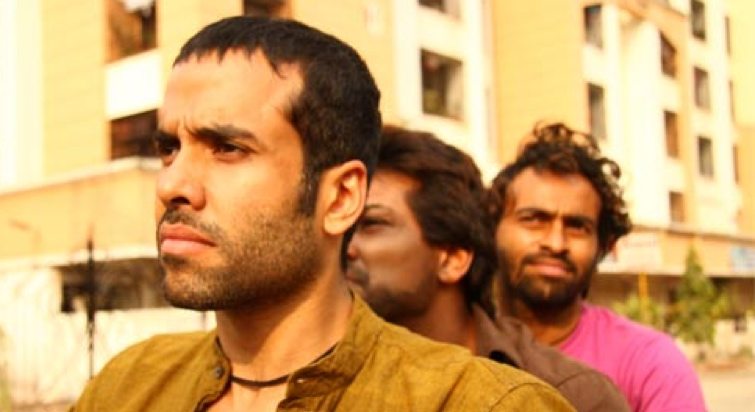 Directed by duo Krishna D.K. and Raj Nidimoru, the film focuses the rising crime in Mumbai and sketches it through the lives of several residents who face new challenges in this gloom. Teeming with black comedy, the narrative is structured around the "common man" language. The deft screenplay by the directors and the constricted cinematography brilliantly showcases what the title suggests – "shor" or "noise". Also, a special mention of appreciation for Tusshar Kapoor, who seemingly shed off the poor reputation as an actor and churned out a commendable performance as the mastermind Tilak, who along with his friends kidnaps a famous author and forces him to give the manuscript of his latest book to them so that they will be the first ones to publish it The film, buried under some top productions managed to appear as one of the favourites of film critics and fanatics, and became one of the best films of 2011.
11. Chillar Party (2011)
Winning the "National Film Award for Best Children's Film", 'Chillar Party' is a family comedy about a band of innocent but mischievous kids who lead carefree lives in Chandan Nagar colony. Their inner mischief turns out as their biggest weapon when one of their friend's finds himself in danger due to the dimness of the world of politics. Directed by the then not-so-known directors Nitesh Tiwari and Vikas Bahl, 'Chiller Party' is charged by the innocent soul of the children, who brilliantly bring the story to life with their childlike incorruptibility.
10. Shaitan (2011)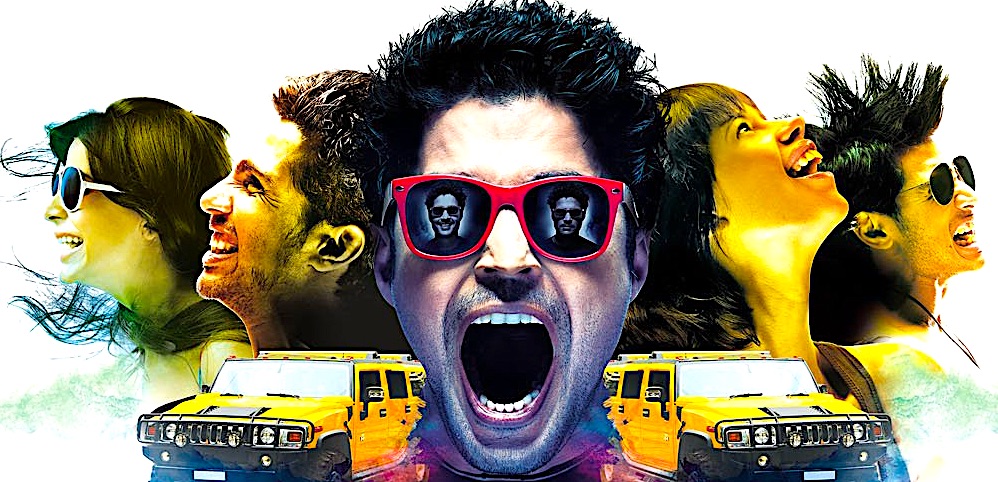 'Shaitan', as the title suggests, is a look into the inner demon which engulfs the society in its own dark reality. Bringing a tinge Kashyap's cinematic style, director Bejoy Nambiar weaves a story of five friends, entangled in substance abuse, who decide to fake a kidnapping in order to bribe a police constable for covering-up their hit-and-run accident. The 2011 crime thriller builds up a framework on grotesqueness which creates an uncomfortable experience. Kicking off a new age of cinema, 'Shaitan' employs innovative directorial and camera techniques. 'Shaitan' has gone unnoticed by quite a many cinema lovers, but it is surely a piece of work which has propelled the concealed world of dark comedies.
9. Stanley Ka Dabba (2011)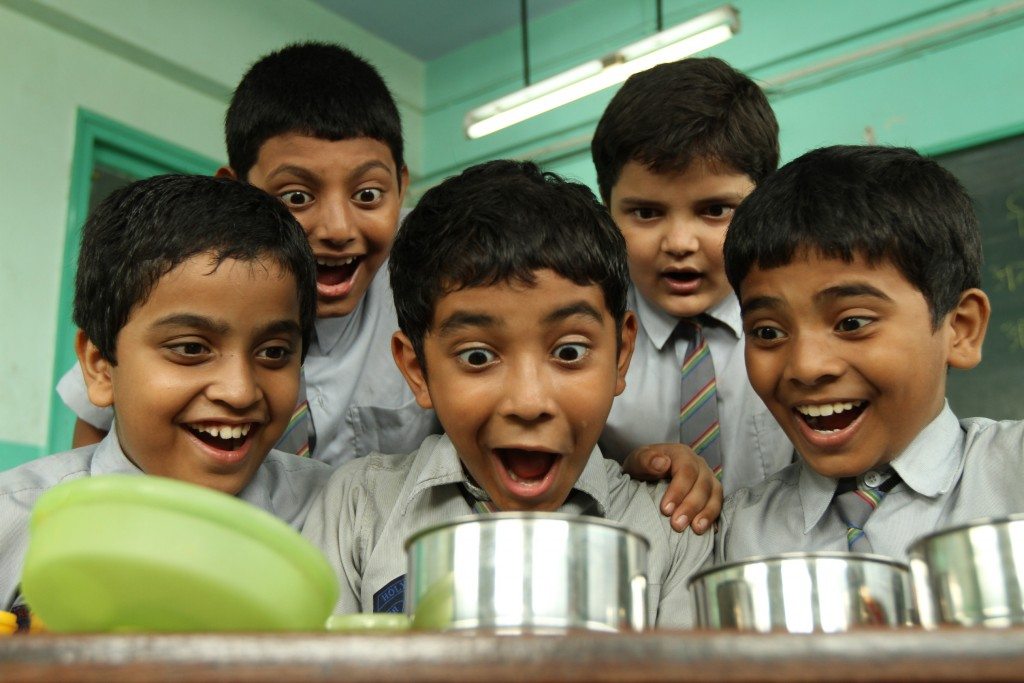 It's a wonder how director Amole Gupte could portray a dark subject matter with such innocence. 'Stanley Ka Dabba' is set around the education system, where a school-teacher forces his students to share their food with him. If denied, he prohibits them from entering the school unless the he receives the lunch-box. While the film's primary narrative is set around the hustle-tussle of a lunch-box, it is deftly structured with themes of poverty, mental abuse, depression and education. However, the sad thing about the film is that it failed to cater to its objective, i.e. teachers and parents due to its lack of top names attached to it. Nevertheless, 'Stanley Ka Dabba' is delightful in every sense. The solid performances by Partho Gupte, Amole Gupte and Divya Dutta, spearheaded it into being one the best films of 2011.
8. Saheb, Biwi Aur Gangster (2011)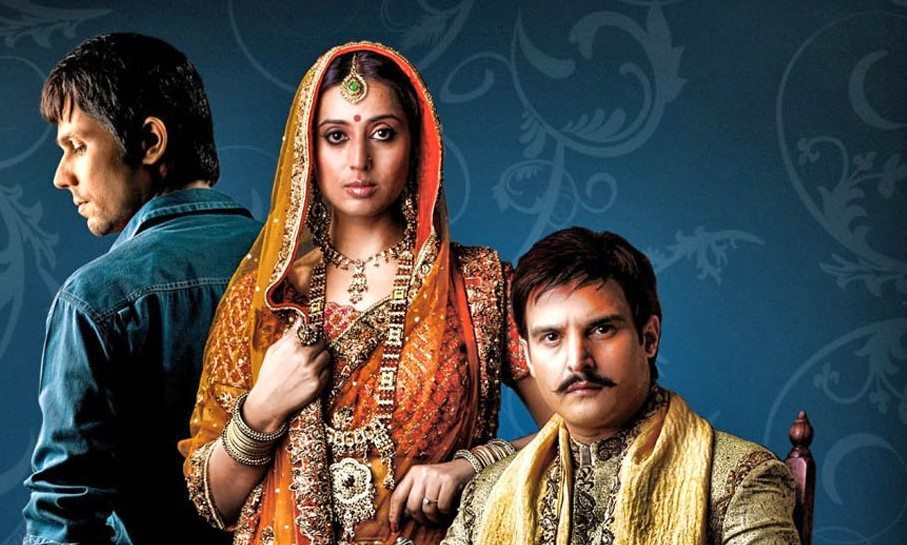 While Bollywood was in phase portraying westernized concepts and themes, 'Saheb, Biwi Aur Gangster' took a step towards the rural areas which are notorious for the rising crime and corruption. Interweaving the story around a nobleman, essayed by Jimmy Shegill, his morally unstable wife, essayed by Mahi Gill and a gangster, essayed by Randeep Hooda, this 2011 flick tracks the circumstances which vehemently connect their lives in the most hazardous ways. Directed and written by Tigmanshu Dhulia, the film garnered immense acclaim among top critics. It was praised for the dramatized yet convincing portrayal of the murky Bihar politics, and the neat performances of the leads.
7. I Am (2011)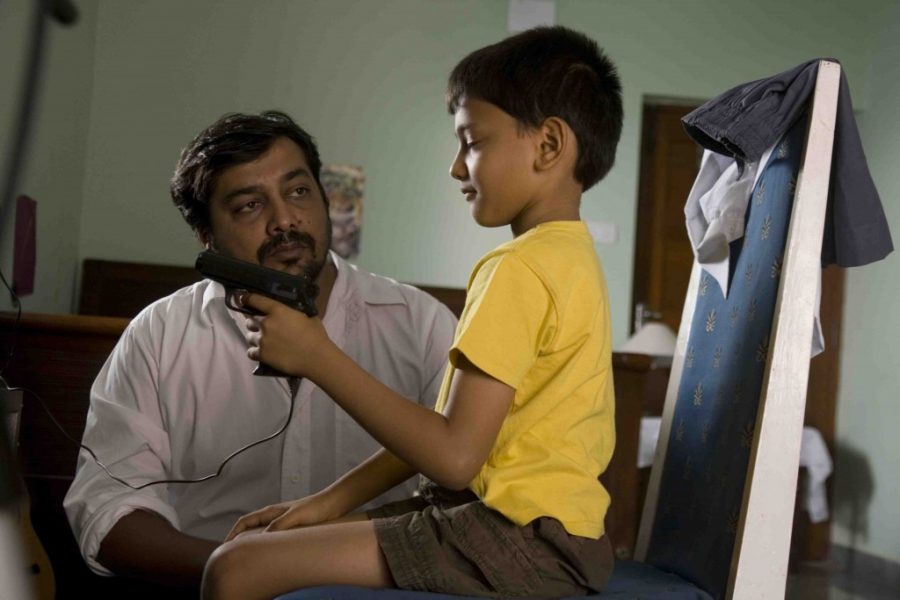 An anthology film consisting of four short films, it interweaves themes of fear and anxiety. Based on real life stories, the film boasts of a commendable cast of Manisha Koirala, Juhi Chawla, Rahul Bose, Nandita Das, Anurag Kashyap, Purab Kohli and Radhika Apte, to name a few.
Sprouting from inspiration itself, the film was funded through donations from more than 400 different people around the world. Directed by Onir, the film is not a generic social commentary. 'I Am' forces viewers to indulge deep into their own minds and hearts to inspect the problems and issues which bug them. The movie is built upon the mature shoulders of the director, writer and actors. Although the flick saw its screening in 2010, 'I Am' got poor theatrical release in India, but managed to win the hearts of every film lover.
Read More: Best Hindi Movies of 2017
6. 7 Khoon Maaf (2011)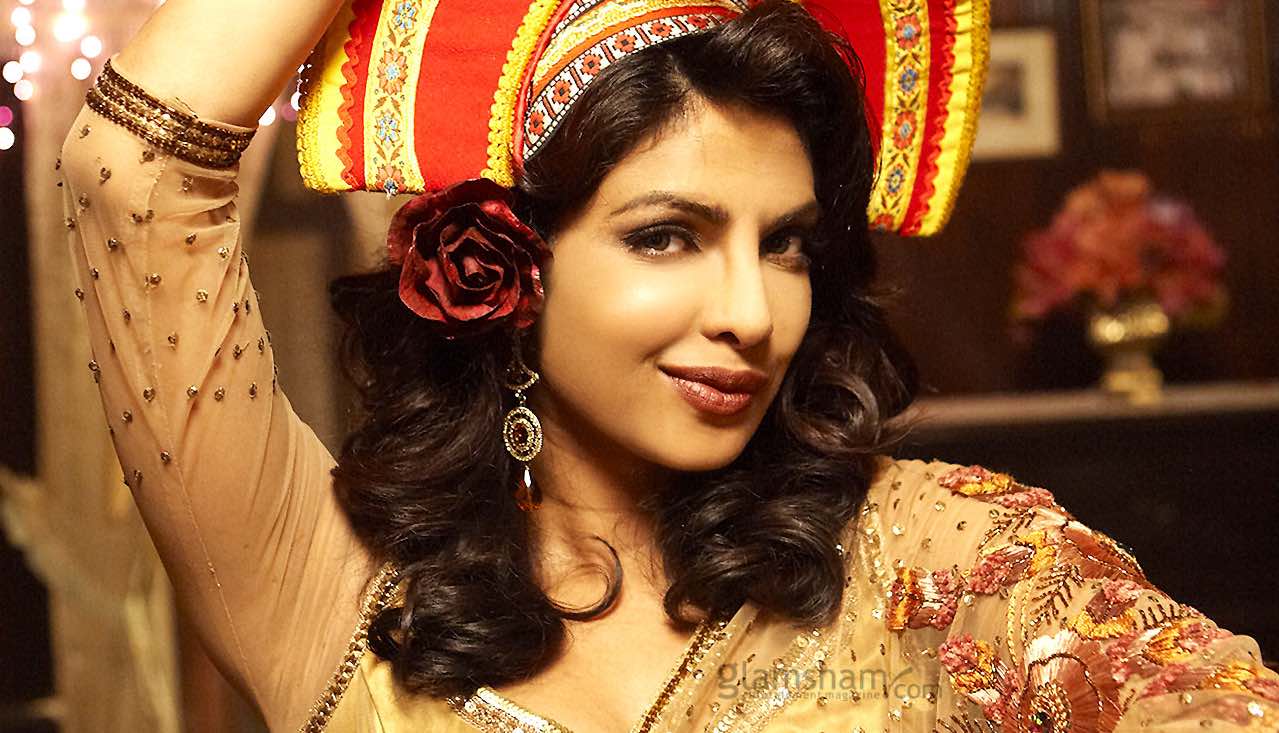 Adapting Ruskin Bond's short story 'Susanna's Seven Husbands', this 2011 film is centred around Priyanka Chopra's femme fatale Susanna Anna-Marie Johannes – a woman who brutally murders her seven husbands in an incessant quest for love. One of the few black comedies to be produced in Indian cinema, '7 Khoon Maaf' boasts of the talents of Priyanka Chopra, Neil Nitin Mukesh, John Abraham, Irrfan Khan, Annu Kapoor and Naseeruddin Shah. Unsettlingly dark, the flick is the classic prototype of Vishal Bhardwaj, who ties the entire framework around the eccentricity of each character, irrespective of their screen-time. Among the array of films which made Chopra one of the top stars in Bollywood, '7 Khoon Maaf' is truly one of her most settled and matured ventures as an artist. With a coherent screenplay by duo Matthew Robbins and Vishal Bhardwaj, the film has gone to become one of the best adaptions of Ruskin Bond's works.
5. No One Killed Jessica (2011)

Based on the "Jessica Lal murder case", this 2011 film is compact and crisp. Starring Vidya Balan and Rani Mukerji, 'No One Killed Jessica' is a dexterous infusion of a thriller and drama. Drawing two storylines – the corrupt and incompetent judicial system of India and the glacial psychological drain of Balan's Sabrina Lal, the film fronted the "woman-centric" films of Bollywood. Directed by Raj Kumar Gupta, the film is a mixture of fact and fiction, which essentially set it apart from as Taran Adarsh would say, "…a numbing docu-drama format".
4. Dhobi Ghat (2011)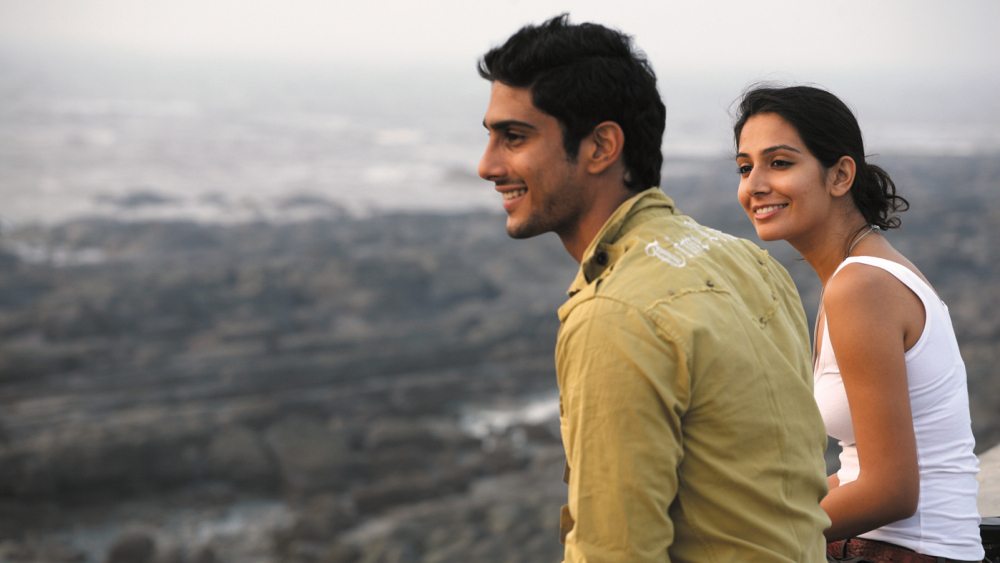 Knitting a story on the simplicity and complexity of life, 'Dhobi Ghat' innovates with wondrous techniques. Directed by Kiran Rao, 'Dhobi Ghat' is set around the lives of four people in Mumbai – a washer-man who wants to become an actor, a banker-turned-photographer, a painter looking for inspiration and a newly-married immigrant who journals her experiences on home video. The film wasn't a success in the Indian market. With the absence of any objective, narrative or aim, most viewed this flick as a waste of are. However, what makes this 2011 drama such an original and ground-breaking it how director Rao takes seemingly unimportant and trivial issues and morphs into a piece of art.
3. Rockstar (2011)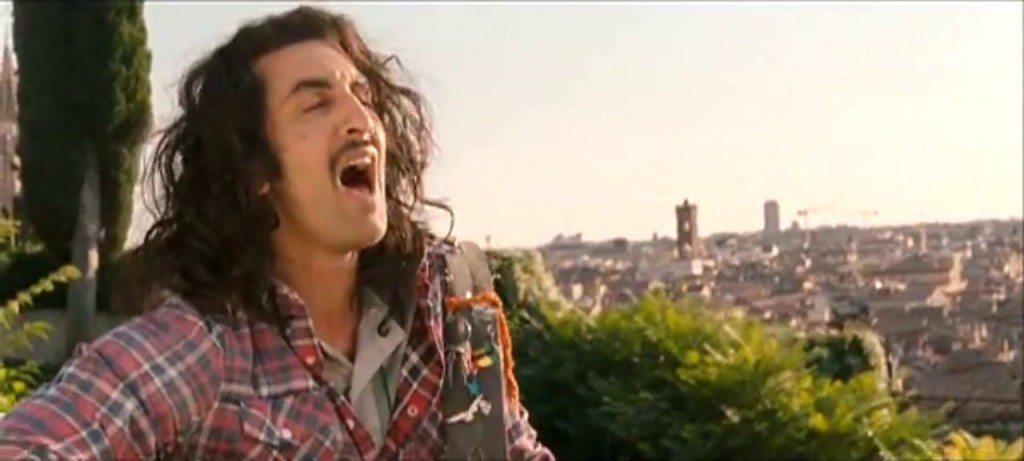 A film which has seasoned as one of the favourite among urban youth over the years, 'Rockstar' chronicles the life of Ranbir Kapoor's Janardhan "Jordan" Jakhar, his rise to being a "rock-star" and the loss of the love of his life, Heer. Directed by Imtiaz Ali, the film establishes a strong foundation on Kapoor's brilliant performance as the torn and damaged musician, and the resonating music of A. R. Rahman. While it focuses primarily on Jordan, 'Rockstar' subtly speaks Ali's language of life and its spectacles. The film spearheaded Kapoor as one of the most bankable stars, who perfectly amalgamated a typical Delhite attitude and a broken super star of the world of music.
2. Delhi Belly (2011)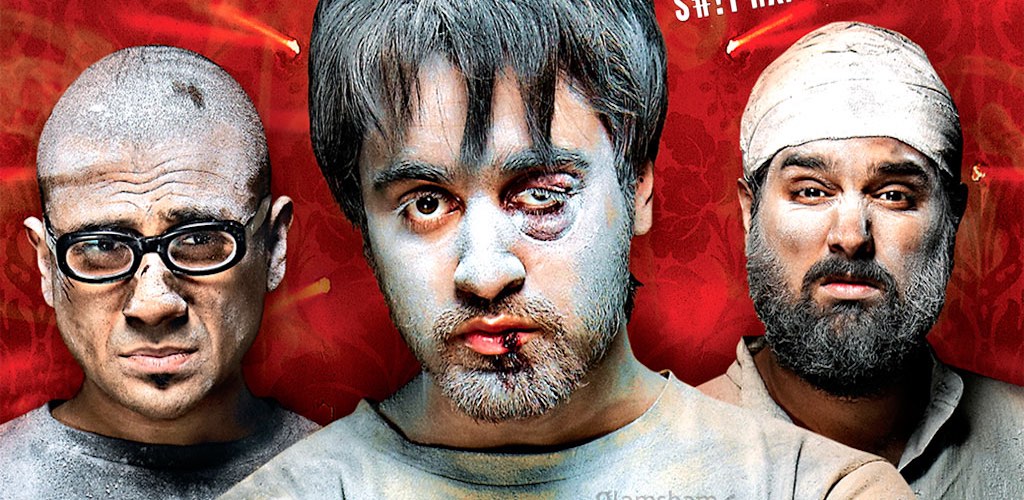 Breaking all stereotypes, 'Delhi Belly' breathed fresh air into a dying genre. Directed by Abhinay Deo, this 2011 black comedy follows the lives of three friends, Tashi Dorjee Lhatooo, Nitin Berry and Arup, who unknowingly get embroiled in the trippy business of a ruthless gangster. Daring to its roots, a film like 'Delhi Belly' surely wouldn't get a theatrical release today, due to its subject matter. Advertised under the banner, "S#!T HAPPENS", the movie is absurd and nonsensical to its core. Establishing the foundation with a solid script written by Akshat Verma, Completing the humorous weapon is the compact performance by the leads. Deo dexterously adds layers to each character; be it the journalist Tashi or the stomach patient Nitin or the berserk gangster Somayajulu, every character is absurd, nonsense and yet relatable. As far as the actors are concerned, this film might be there boldest performance. The film sits comfortably on the throne of secureness, where the director, writer, musician and the actors churn out an unmatched product.
1. Zindagi Na Milegi Dobara (2011)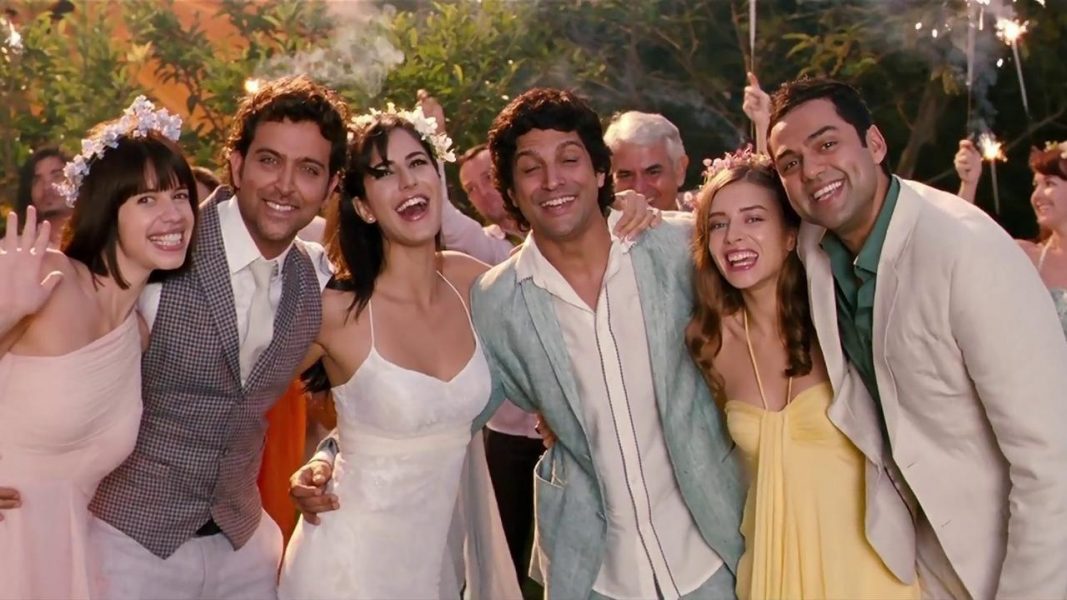 While the Hindi film lamented the death of buddy movies, Zoya Akhtar composed one of the most entertaining and thought provoking coming of age comedy-drama road film. Starring an ensemble cast of Hrithik Roshan, Abhay Deol, Farhan Akhtar, Katrina Kaif and Kalki Koechlin; this 2011 film is about three friends who decide to go to fantasy bachelor trip to Spain after one gets engaged. Playing on the title, the film explores concepts of undying friendship and living up to the fullest.
What makes this flick so admirable is not the star-studded cast, but how the actors transcended their stardom into their acting prowess to give out a memorable performance. Directed by Zoya Akhtar, the film sets a foundation on the crafty screenplay, written by Akhtar and Reema Kagti which moulds the simplistic plot with some memorable dialogues and comic timing.
The film employs poetic imagery, with scenes such as the deep sea diving at Costa Brava, sky-diving in Sevilla the San Fermin Bull Run in Pamplona and the Tomatina festival in Bunyol, it symbolises life's joys. While many have often joked about the premise that in order to have fun one needs to spend a gallon, 'ZNMD' is more than that. With a simple idea of "joy-within-itself", the film emerged as a blockbuster hit and swept many top awards of 2011.
Read More: Best Hindi Movies of 2016