It is no secret that Bollywood is quite inconsistent in terms of quality of films. Some years, like 2007, are great; whereas others, like 2005, are mediocre. 2000s as a decade was much better than the 80s and even the 90s. Bollywood finally managed to break from the shackles of mindless action movies that ruled the 90s. And towards the end of the decade, a new wave of independent cinema also had taken a hold of the Hindi film industry. As you would see in the below list, the best Hindi movies of 2000s are a good mix of independent and big-budget films.
33. Matrubhoomi (2003)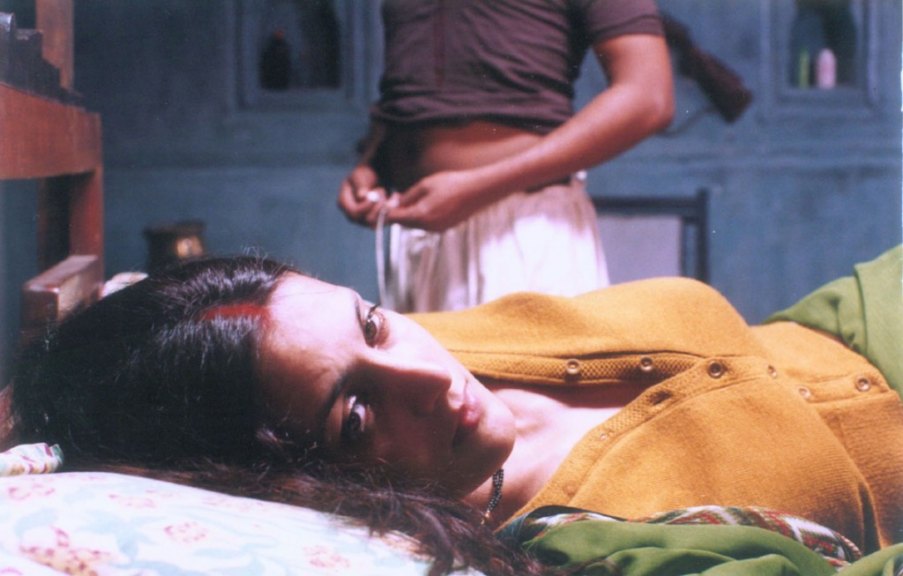 A movie even most Indians might have not heard about; which is quite a shame because this Manish Jha directed flick is one of the most shocking and disturbing films we have ever seen. Set in an unspecified time frame when incessant female infanticide has left a rural Indian society without women, 'Matrubhoomi: A Nation Without Women' follows a patriarchal and misogynistic father in his attempt to find a bride to satisfy the lust of his four sons. It is scary world that Jha creates, infused with a sense of realism and urgency previously unseen in Indian cinema. A brilliant and provocative work of art.
32. Kaminey (2009)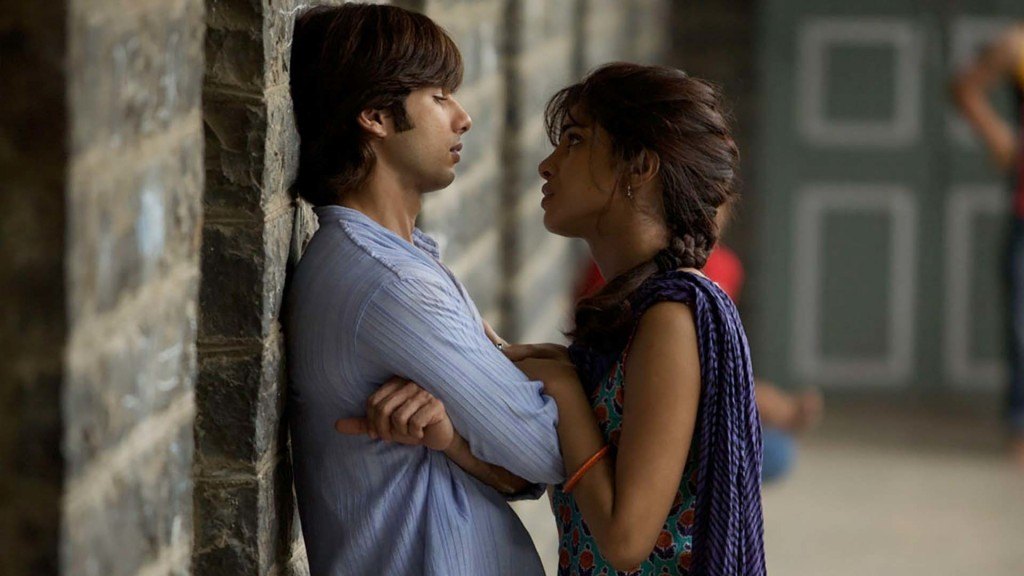 This was an unusual departure for Vishal Bhardwaj in relation to his previous films. He was fascinated for the longest time by Caper genre and decided to pay homage to such films as Snatch and Lock, Stock and Two Smoking Barrels. At the outset, 'Kaminey' is a simple story of two brothers who go separate ways only to cross each other's path at a later stage. What makes 'Kaminey' inimitable is its inner workings, its conversations, the maze it weaves as it progresses and its exceptional supporting cast. Shahid played twins – one with a stammer and one with a lisp – with absolute conviction and delivered not one but two of his career's best performances – Guddu and Charlie – in a single film. 'Kaminey' is also remembered fondly by its loyalists for its legendary characters of Bhope Bhau and Mikhail.
31. Guru (2007)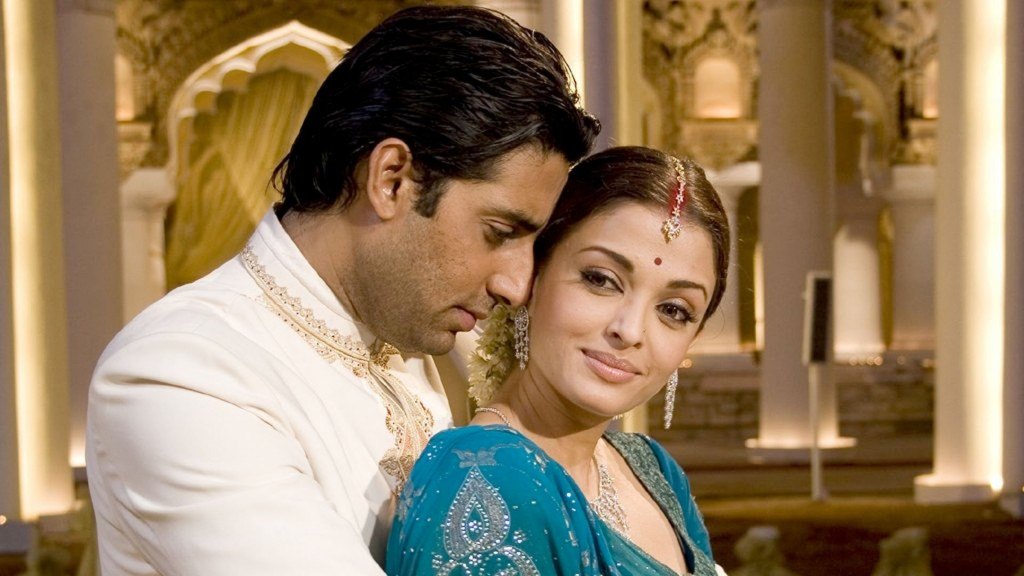 Dhirubhai's gritty struggle and phenomenal rise got a feature-length it deserved. And unlike other biopics, 'Guru' does not shy away from exploring the darker shades of Dhirubhai's personality as well as his transactions with the business and administrative world. Mani Ratnam never set out to make an eulogy out of it and stuck to his guns. He extracted fine performances from Abhishek Bachchan and Aishwarya Rai but Mani's masterstroke came in the form of Manikdas Gupta and Shyam Saxena played by Mithun Chakravarthy and Madhavan.
30. Wake Up Sid (2009)
The fact that 'Wake up Sid' got made in Bollywood is in itself path-breaking. By going against the conventional norms of what a Bollywood romance should look like, Ayan Mukherjee took a big risk. But that risk pays off in a big way because coming-of-age dramas don't come in better form or shape than this. There's so much to love about this simple yet beautiful film that it is hard to believe that Mukherjee now only wants to make big-budgeted commercial potboilers. 'Wake up Sid' is his best film till date and I won't be surprised if it will remain so even at the end of his career.
29. Gulaal (2009)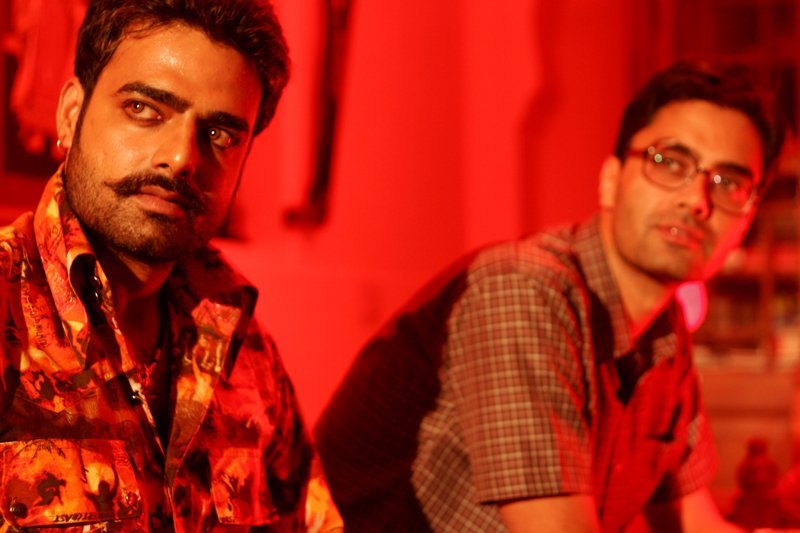 The soul of 'Gulaal' is its subtext and Piyush Mishra's lyrics. It's common knowledge that Anurag Kashyap liberally incorporated Mishra's work from his numerous theatre acts and writings and gave life to one of the most intelligent political drama in Hindi Cinema. The volatile student politics joins hands with the dominant, angst-ridden vision of royals from princely states and gives birth to a ticking time bomb. It's only a matter of time before it explodes. The question is – who will be alive to reap the benefits. It demands multiple viewings to understand the complete message.
28. Haasil (2003)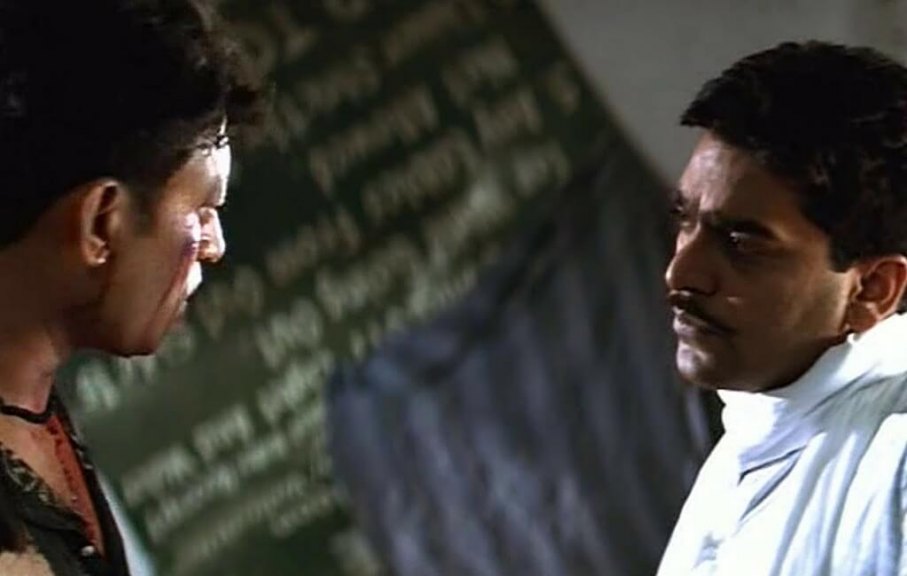 It's fairly certain that there couldn't have been another man who could have made such an accurate account of the prevalent student politics in Uttar Pradesh. Tigmanshu Dhulia – an alumnus of Allahabad University – had observed its politics on close quarters and translated it on to the celluloid with enviable perfection. Dhulia's characters were regular people from a small town in India who had their distinct set of ambitions, struggles, fears and motivations. Irrfan stood out with his portrayal of Ranvijay, a man who possessed the convincing power of a Godman but harboured Machiavellian motives. A tour de force performance.
27. Khakee (2004)
'Khakee' is one of the smartest — if not the smartest — cop dramas ever made in Hindi Cinema. A film so compact that it will leave you gasping for breath. A near perfect knit story of a team of police officials who put their life on the line to accomplish a dangerous mission only to find out that the very system which assigned them the job are against them completing it. 'Khakee' deserved numerous laurels but it remains a mystery as to how such a stunning suspense thriller got lost in oblivion and never became a constituent of film conversations.
26. The Legend of Bhagat Singh (2002)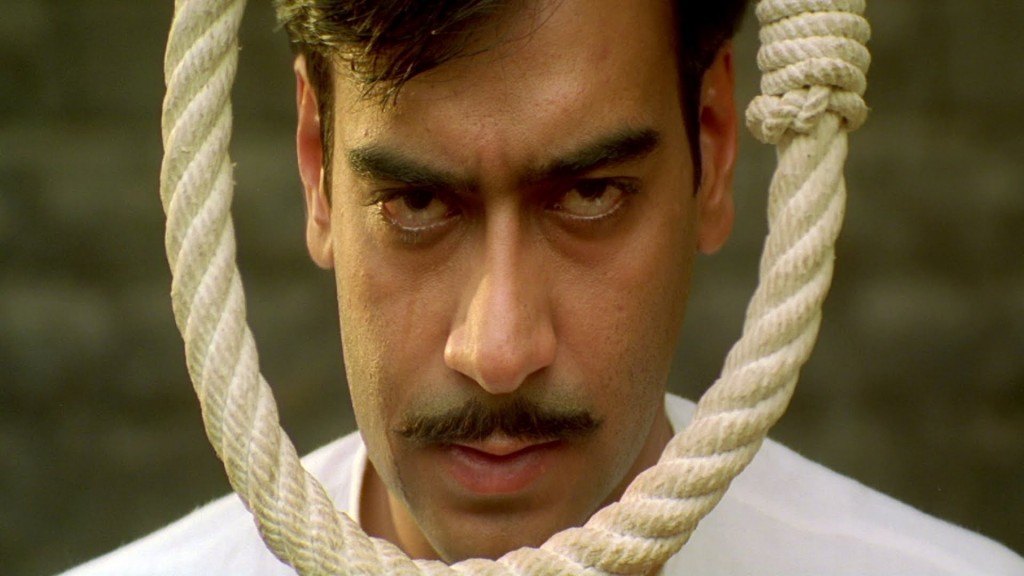 The film was inspired by Piyush Mishra's highly acclaimed play and he collaborated with Rajkumar Santoshi in the capacity of a dialogue writer. Together, they explored the chaos of the pre-independence era with utmost sincerity and laid out the triggers, disillusionments and motivations which made an influential freedom fighter out of an impressionable teenager. Each and every constituent of this period film played a significant part in it being the epic it is now. The only authentic film amongst numerous biopics on Bhagat Singh, it boasts off an award-winning performance by Devgn who dispelled all pre-conceived notions about him being a misfit to play the titular role.
25. Iqbal (2005)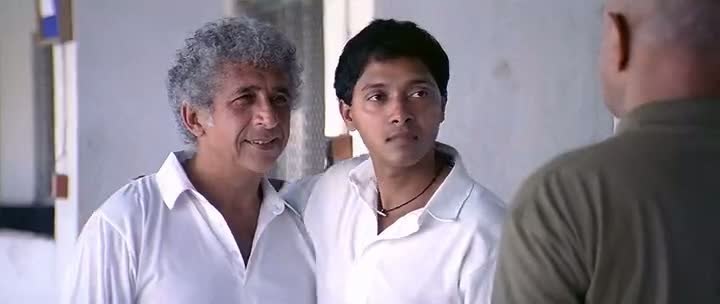 Despite being a cricket crazy nation, there wasn't one film in Hindi Cinema which did justice to the game on celluloid. And then came 'Iqbal'. Nagesh Kukunoor chose performances over glitz and made one of the most authentic films based on cricket and a cricketer's life. Iqbal is as authentic in its representation of cricket as it is in its exploration of the inner dynamics of a family struggling to make ends meet. Shreyas Talpade and Shweta Basu Prasad were phenomenal and so was Naseeruddin Shah.
24. Yuva (2004)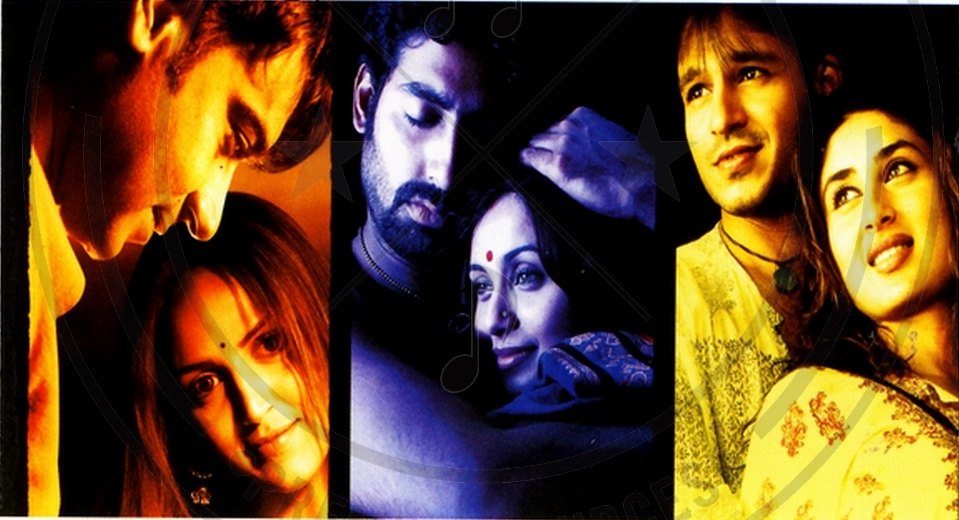 In one of the most cerebral films our times, Mani Ratnam seamlessly integrates elements of social relevance in a story about three young individuals from distinct walks of life and delivered a dense, taut thriller. 'Yuva' — in retrospect — can be considered a demonstration to R Madhavan's statement in RDB – "Apne desh se itni hi problem hai toh tum badlo desh ko." This was a collaboration between Anurag Kashyap (dialogues) and Mani Ratnam and they packed a solid punch — one which pleased the critics and viewers alike. 'Yuva' was the silver lining Abhishek Bachchan desperately needed and he rose up the ranks with his chilling performance as menacing, violent Lallan Singh – his best till date.
23. Lago Raho Munnabhai (2006)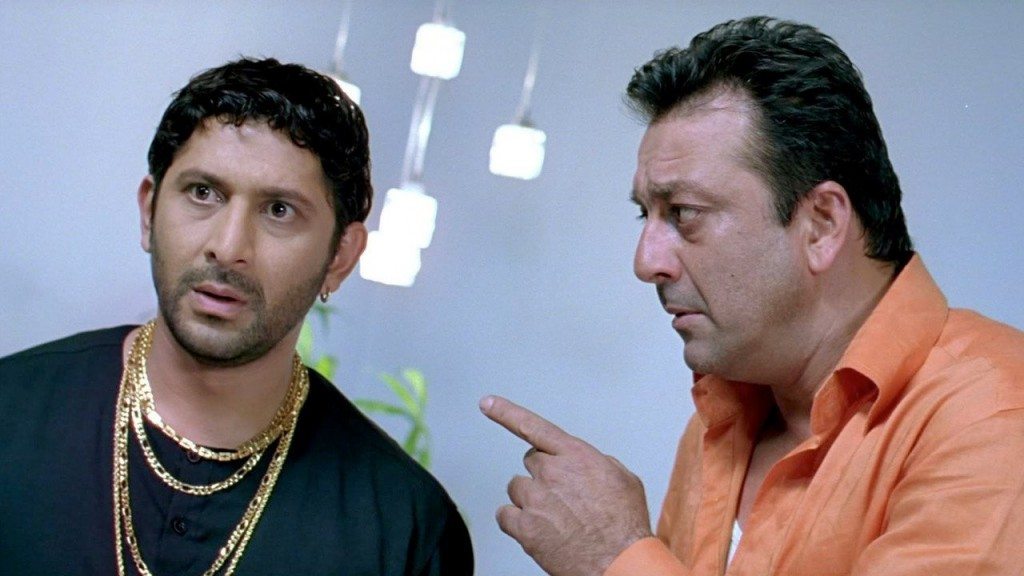 22. Lakshya (2004)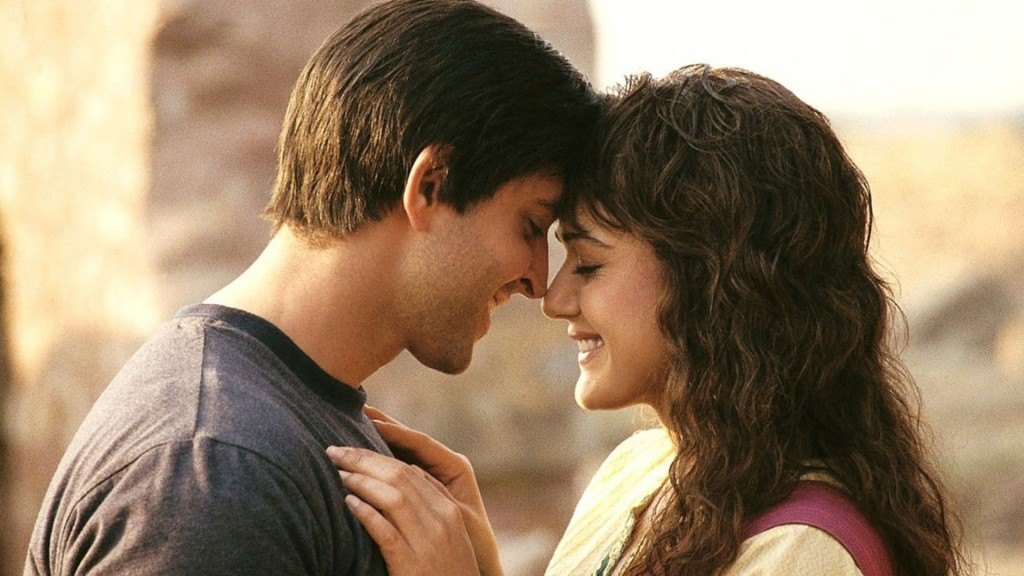 'Lakshya' challenges the chest-thumping patriotism peddled by Border and LOC Kargil in the garb of war drama. For 'Lakshya', Farhan Akhtar let his father, Javed Akhtar (story, screenplay, dialogue) weave magic with words and he did so with absolute honesty and sensitivity. Karan Shergill, the protagonist had shades of Aakash (DCH) which in turn had real life shades of Farhan — energetic youngsters who are confused about their lives and its purpose when everyone else around them had found one, or at least they projected that they did. 'Lakshya' went beyond the conventional exchange of bullets in a war film and attempted to map the psyche of soldiers caught in the crossfire and their counterparts. A memorable piece of cinema.
21. Company (2002)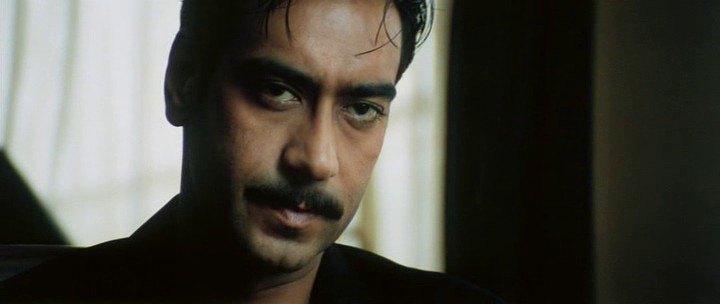 This was the second film in Ramgopal Varma's gangster trilogy. Rumoured to be based on Dawood Ibrahim-Chhota Rajan's partnership and fallout, 'Company' is slick, gritty, realistically violent, chillingly cold and a worthy follow up to 'Satya'. Vivek Oberoi — in his debut as Chandu — stood his ground in front of Ajay Devgn's silently terrifying Mallik and both complimented each other in delivering a power packed performance. Without question, one of the best gangster films of this century so far.
20. Oye Lucky Lucky Oye (2008)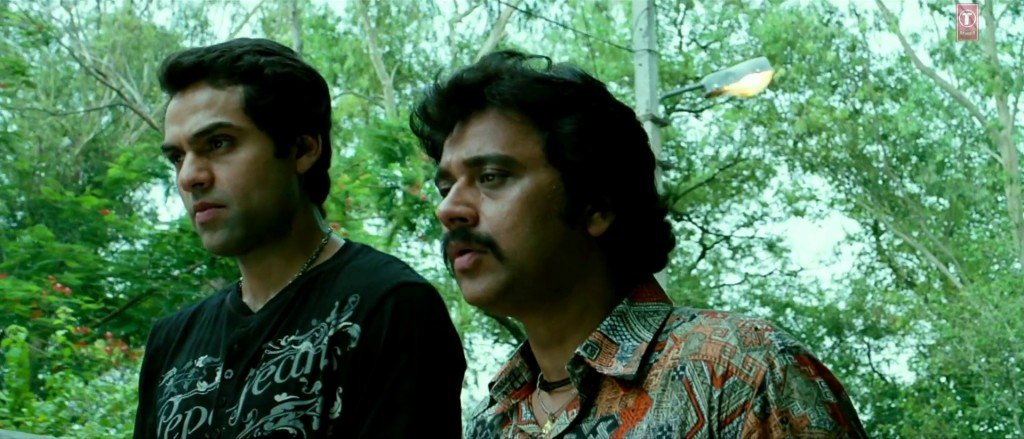 There is no film on this list with a better opening (especially, the first 15 minutes). The effortless attention to detail in the first fifteen minutes is striking to say the least. The scene where Lucky's father is chasing and shouting at him while his younger brother throws punches in the air tells you everything what you need to know about Dibaker Banherjee: he is a keen observer of human behavior. Dibaker Bangerjee is not a master technician like Anurag Kashyap; he is rather a master story-teller more in the veins of Hrishikesh Mukherjee. If 'Khosla ka Ghosla' proved that he can tell his stories humorously and affectingly, 'Oye Lucky ..' proved that he is not afraid to take risks with his story-telling (a trait that he stretched further with 'Love, Sex aur Dhoka').
19. Gangaajal (2003)
Prakash Jha redefined commercial cop drama with this hard-hitting, uncompromising flick about the sorry state of law and order in Bihar. It portrayed the challenges faced by the police, its brutality, the rampant corruption and its repercussions with a selfless lens. The infamous blinding incident of Bhagalpur found its way into the film which ran a chill down our spines. 'Gangaajal' is also remembered for its memorable punchlines and liberal usage of cuss words. Political dramas don't come in better form or shape than this.
18. A Wednesday (2008)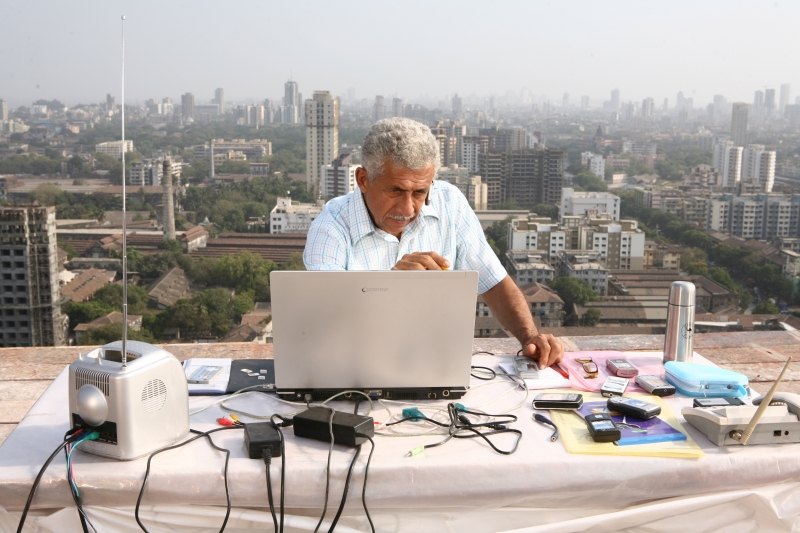 A debut like no other. Neeraj Pandey, straightaway with his first film, found an assured place amongst the promising young directors of Hindi Cinema. He made a film so tight that it even made a loo-break look like a waste of time.'A Wednesday' is quite simply story-telling at its finest. An anonymous phone call puts the city on high alert and demands the release of wanted terrorists. What the caller does upon their release blew everybody's mind. Arresting performances by Naseeruddin Shah and Anupam Kher and three cheers to them for showing immense faith in a newcomer.
17. Hazaaron Khwaishein Aisi (2005)
A poignant tale set in the backdrop of a tumultuous political standpoint, 'Hazaaron Khwaishein Aisi' grabs your attention from the first frame and never lets go. A commentary on the Indian political atmosphere leading up to the Emergency in 1975, this romantic drama focuses on three Delhi University students, their dreams and aspirations amidst the turmoil around them. With 'Hazaaron Khwaishein Aisi', Mishra has made a masterpiece — a bold, gritty story about those dark times, without ever losing sight of its characters. In fact, it is a story of desire, longing, love and lust. And it is this human touch that makes it one of the finest cinematic experiences of the century.
16. Monsoon Wedding (2001)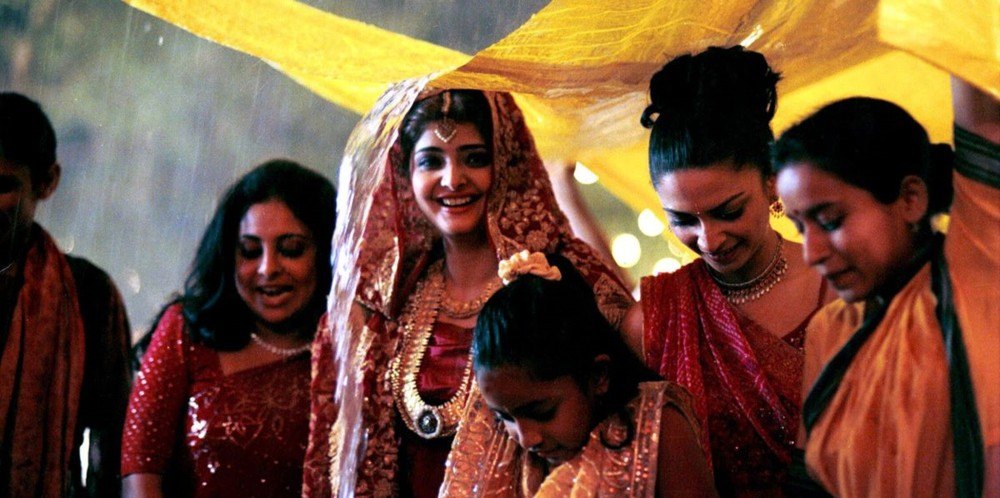 One of the few internationally acclaimed movies from the oeuvre of Indian cinema, 'Monsoon Weddings' is a brilliant portrayal of the socio-political and romantic entanglements that come associated with a big fat Indian wedding. The movie touches upon the themes of Indian conservatism, patriarchy and dysfunctional familial set-up. Premiered at the Marché du Film section of the Cannes Film Festival and winning the coveted Golden Lion at the Venice Film Festival, 'Monsoon Wedding' is one of the masterpieces of Indian cinema. Roger Ebert put it best when he said "Mira Nair's 'Monsoon Wedding' is one of those joyous films that leaps over national boundaries and celebrates universal human nature".
15. Hera Pheri (2000)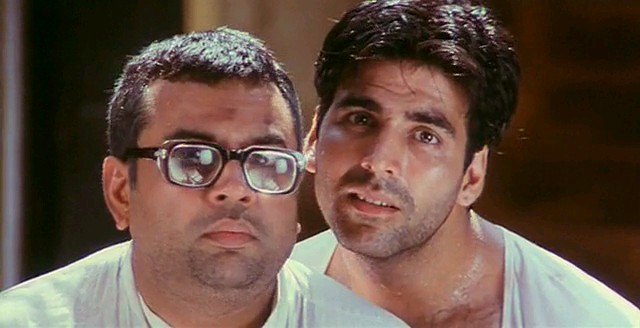 Unarguably, the film with the most number of laugh out loud moments on this list. Also, possibly the most re-watchable film of this list. If that were not enough, it features one of best supporting performances — by Paresh Rawal — ever in Bollywood films. I don't think films like 'Hera Pheri' will ever be made again. In the age of toilet humor, it will be difficult for anyone to simply rely on situational comedy and witty dialogues to pull off a film as well as Priyadarshan did with 'Hera Pheri'. It is certainly a masterpiece in its own little way.
14. Rang De Basanti (2006)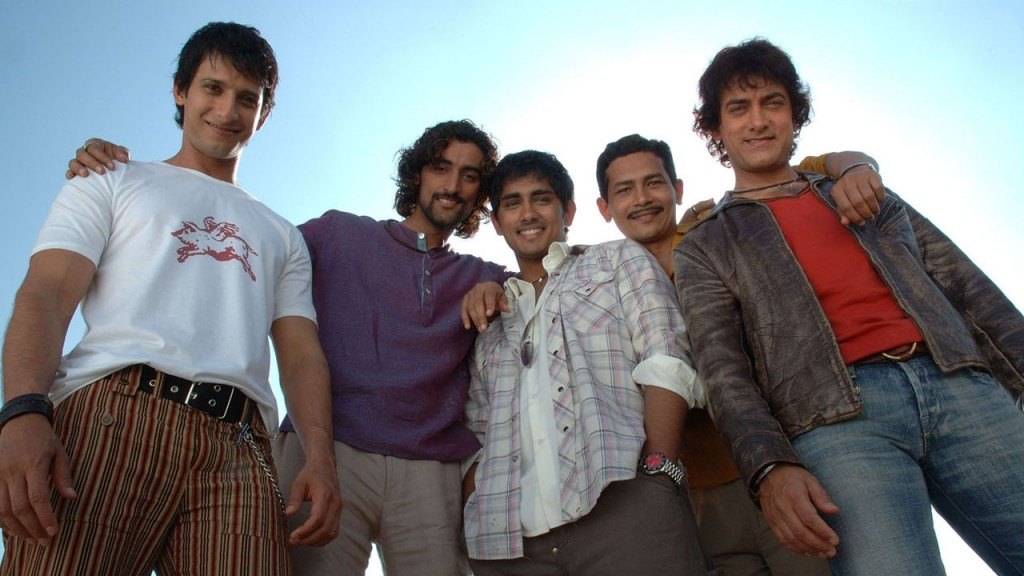 Arguably the most influential Indian movie of the century, 'Rang De Basanti' did exactly what its tagline claimed: Awaken a generation. Employing a unique storytelling technique, Rakesh Omprakash Mehra blends the story of the Indian Independence fighters with the disillusioned young adults of modern India, capturing the imagination of the movie-going audience. Armed with a powerful screenplay, incredible performances from the ensemble cast, and a brilliant soundtrack from the great AR Rahman, Mehra infuses patriotism and youthful invigoration to create a compelling cinematic experience.
13. Maqbool (2004)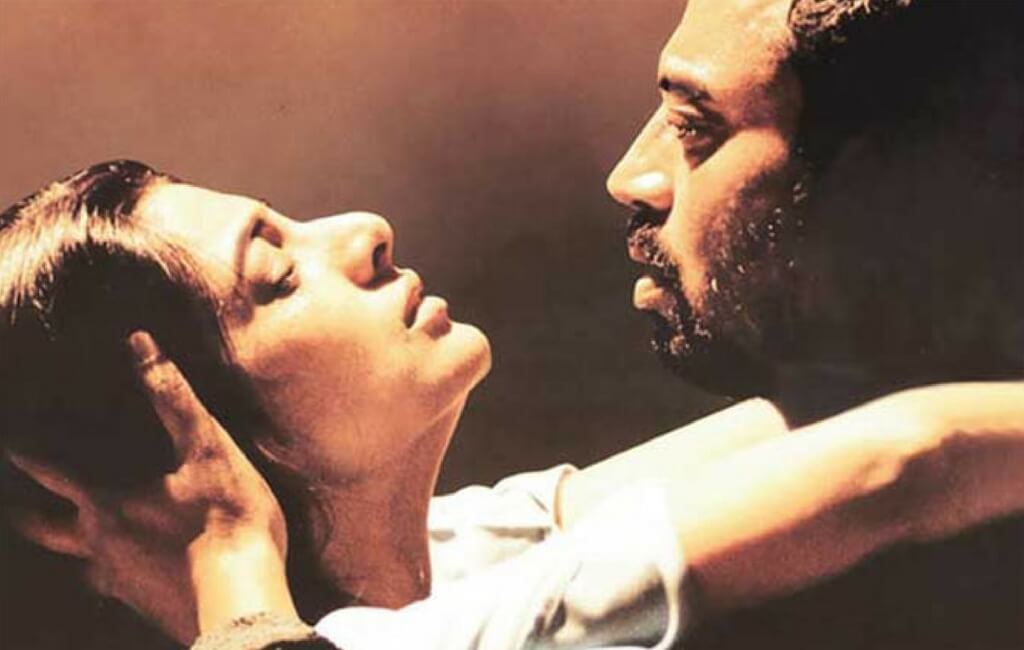 12. Dev D (2009)
11. Munnabhai MBBS (2003)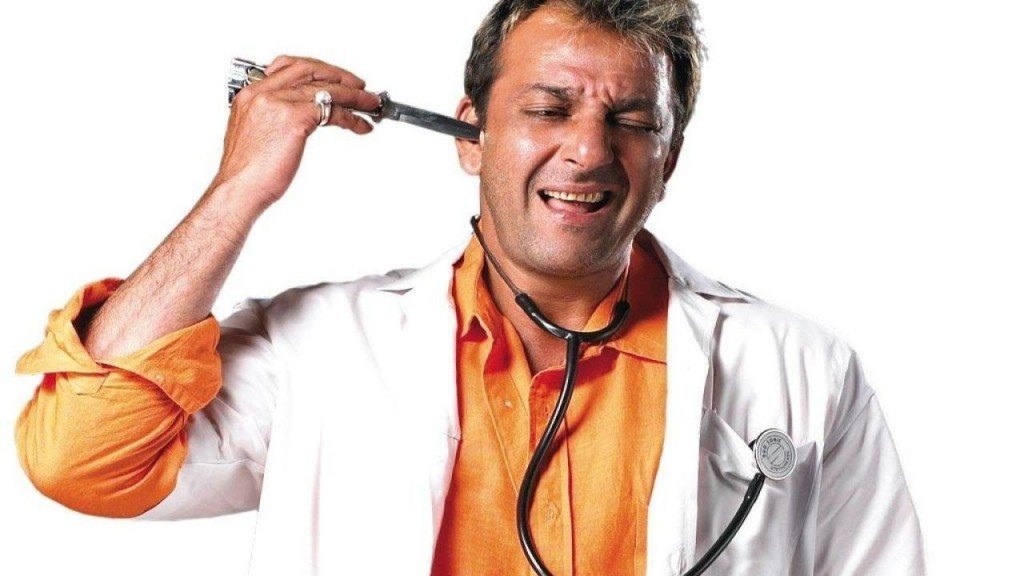 Despite bearing a striking resemblance to Patch Adams, the fact remains that Munnabhai MBBS is one of the most unanimously appreciated and enormously loved films of all time in Indian Cinema. Agreed that it constitutes outstanding performances by Boman Irani and Arshad Warsi but if there is one singular performance which makes the film what it is today – it's Munnabhai by Sanjay Dutt. For lack of a better word, it was "meant" for him and him only. If there is one film after 'Sholay', 'Andaz Apna Apna' that can lay claim to creating the most number of memorable characters, it has to be 'Munnabhai MBBS'.
10. Jab We Met (2007)
'Jab We Met' is easily one of the best written films of this century and has the single best performance by any Bollywood actress this century – not to take anything away from Kangana's Queen performance, which I think is the second best. Most of the issues that Bollywood movies face start with writing. And 'Jab We Met' is a clear example of how important screenplay is to a film. Imitiaz Ali, in my opinion, is the best screenwriter (along with Anurag Kashyap) working in Bolllywood today. His grip on the nuances of daily life and idiosyncrasies of his characters is amazingly assured. This quality of his is so very evident in the way he creates plethora of memorable characters — especially "Geet" — in JWM that stay with you long after you have seen the film.
9. Khosla ka Ghosla (2006)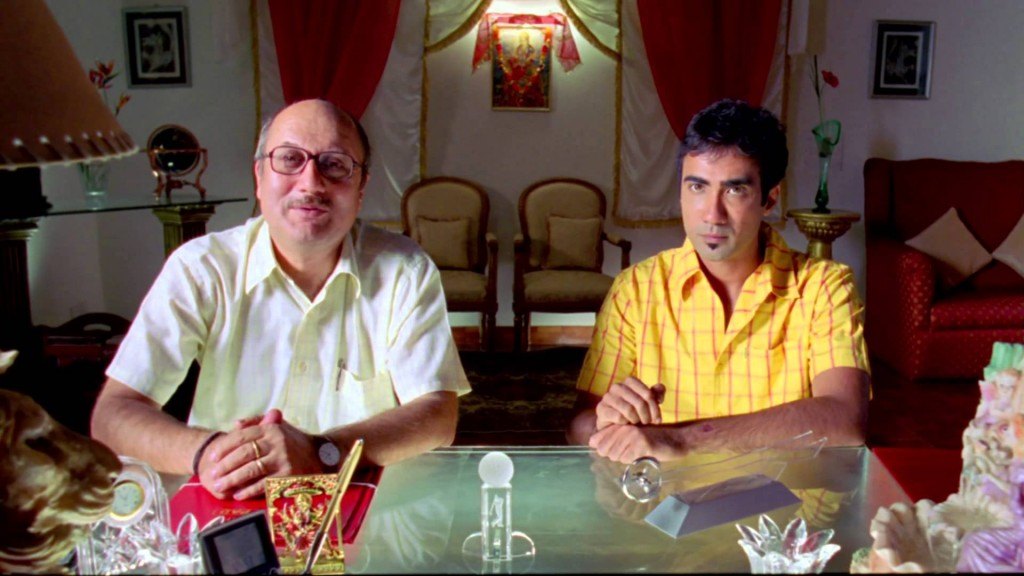 There is one absolute bewildering fact associated with KKG – it did not see the light of the day even after two years of completion. Reason: distributors loved the film but weren't too sure about backing it. Fortunately, UTV agreed and we got to witness the rib-tickling, satirical genius made by Dibakar Banerjee and Jaideep Sahni (story, screenplay, dialogue). Together, they created an unforgettable film about the trials and tribulations of a middle-class family whose head wants to build a house for them with his hard-earned money. It exposed the stronghold of the corrupt property nexus and the shameless collusion by government organisations to facilitate this exploitation. The perfectly etched out characters (Kamal Kishore and Balwant Khosla, Cherry, Khurana, Asif Iqbal, Bapu etc.) and their conversations make it the cult it is.
8. Dil Chahta Hai (2001)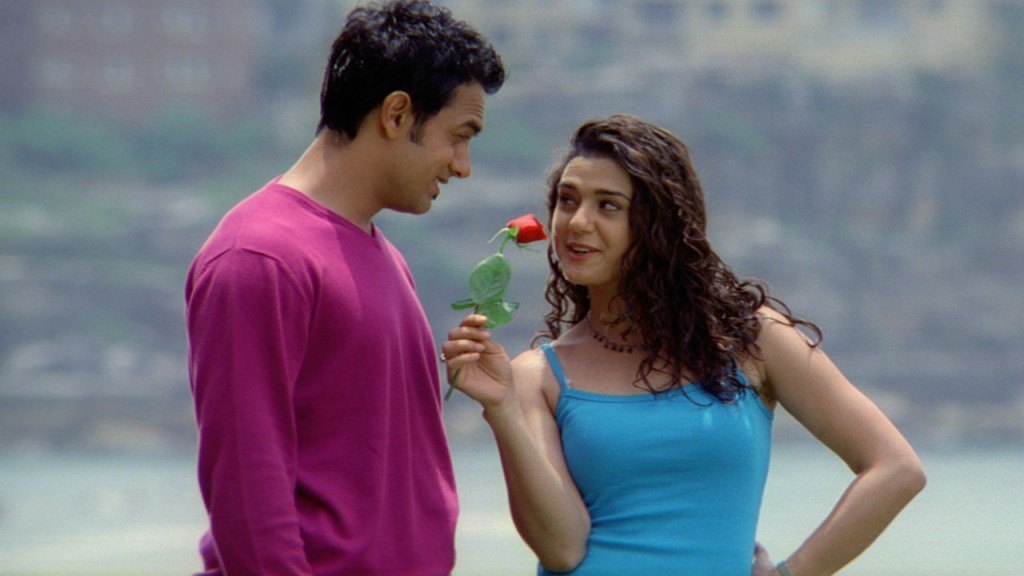 The movie that redefined "cool" for the Indian millennials, 'Dil Chahta Hai' is a landmark cinematic achievement. For a generation of Indian cinegoers who were treated with stories of the heroism of the young working class fighting the injustices of the rich and corrupt, 'Dil Chahta Hai' reflected a tectonic shift in the socio-cultural landscape. The story of three young friends and their journey through life as they wade through love, heartbreak and relationships, 'Dil Chahta Hai' remains ground-breaking in the way it celebrates riches, the high-life and luxury so unapologetically. Fresh, relaxed, modern and nonjudgmental, 'Dil Chahta Hai' marks a seminal turn in Bollywood history.
7. Taare Zameen Par (2007)
The beauty of Taare Zameen Par lies in its simplicity. In his début as a director, acclaimed actor Aamir Khan had a near perfect screenplay from Amol Gupte and had to resist the temptation to go over the top. But, he doesn't, displaying a sense of calm and restraint that has been a trademark of his acting career. The heartrending journey of a dyslexic little boy from confusion, humiliation and fear to his eventual redemption with the help of an understanding teacher, 'Taare Zameen Par' is one of most important movies ever made in Bollywood, and will move you to tears. Addressing the pressure that we put on our kids under the guise of success and prosperity and how it destroys their childhoods, the movie is immensely relatable and heart-breaking. Brilliantly written, directed and acted, 'Taare Zameen Par' is a film for the ages, and its themes universally resonant.
6. Black Friday (2007)
This is not the first Kashyap feature in this list, and it won't be the last — such is the genius of the man. And Black Friday might just be his most honest work — portraying one of the darkest hours in recent Indian history. A brutally provocative and often scary portrait of the events surrounding the 1993 Bombay Blasts and the violent Hindu-Muslim riots that preceded it, 'Black Friday' is unflinching in its pursuit of justice, while bringing in some semblance of humanity into a vicious cycle of violence. Highly controversial, the movie became Kashyap's first theatrical release (his actual debut 'Paanch' was and still remains banned). A movie which asks more question than it answers, 'Black Friday' remains a towering achievement in Kashyap's oeuvre, and perhaps his most humane film till date.
5. Raincoat (2004)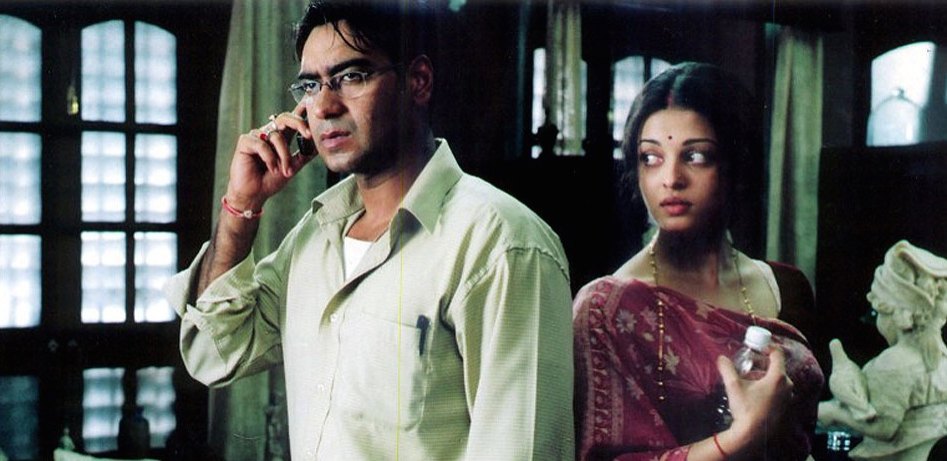 Oddly funny and intimately affective, 'Raincoat' is one of those rare films that lingers on your mind long after the credits have rolled and might even make a reappearance in your sub-conscience months or years later. 'Raincoat' tells more about love — and human nature in general — than most of the romantic films that you might have ever seen. It tells us that forgoing love is difficult. But what is even more difficult is confronting the pain that comes afterwards. 'Raincoat' is quite simply one of the greatest romantic films made in India. Original love stories don't come in better form or shape than this.
4. Chak De India (2007)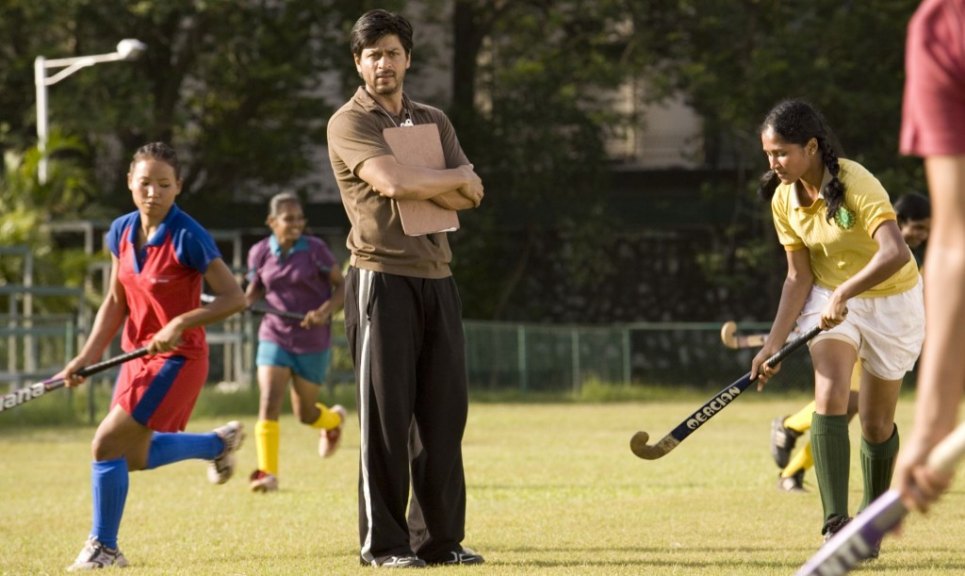 Among all the genres out there, sports movies are arguably the most difficult to pull off. The reason is quite simple actually. We are used to seeing sports on-screen in real life. So, when we watch a sports being depicted in a film, we easily get turned off if the depiction is not convincing or believable. With some clinical editing, intelligent cinematography and above all great understanding of the game, both from audience's and player's perspective, 'Chak de India' nails the portrayal of hockey in a way that no Indian film has ever managed to do with any sports. On top of that, it is also a great underdog story. Actually, it is made up of not one but two underdog stories. One underdog is fighting to prove others (mainly, the judgmental society) wrong, whereas the other underdog is fighting to prove himself right. In the end both win. But in the process the biggest winners are actually us, the viewers.
3. Swades (2004)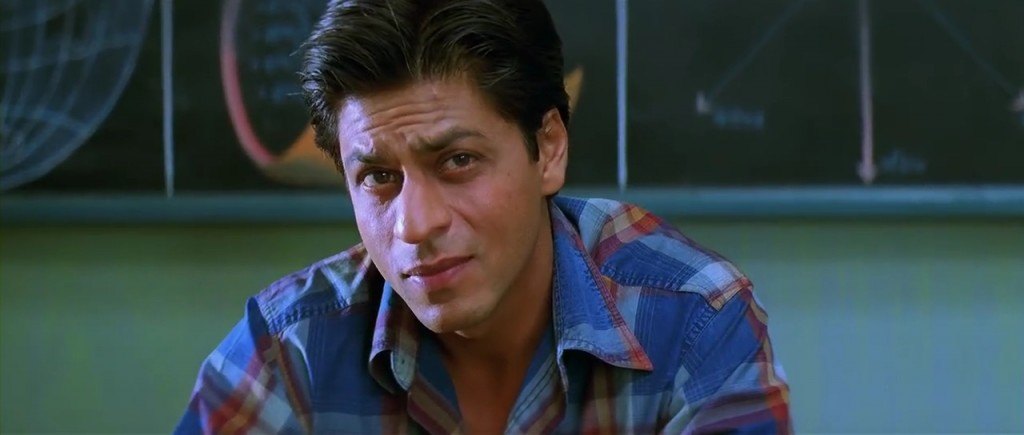 An emotionally powerful and empowering journey of a man who rediscovers his roots, Ashutosh Gowariker's 'Swades' paints a complex portrait of India, which despite it countless faults and inadequacies, is always worth fighting for. Shah Rukh Khan, in what is arguably the finest performance of his career, portrays the life of Mohan Bharghav, who experiences an emotional transformation after taking a leave from his work as a NASA scientist and returns to India. Armed with a brilliant screenplay and an exemplary soundtrack from the oeuvre of the great A R Rahman, Gowariker conceives a brilliant and profound piece of cinema. 'Swades' is strikingly affecting piece of work. A film that stays with you forever.
2. Omkara (2006)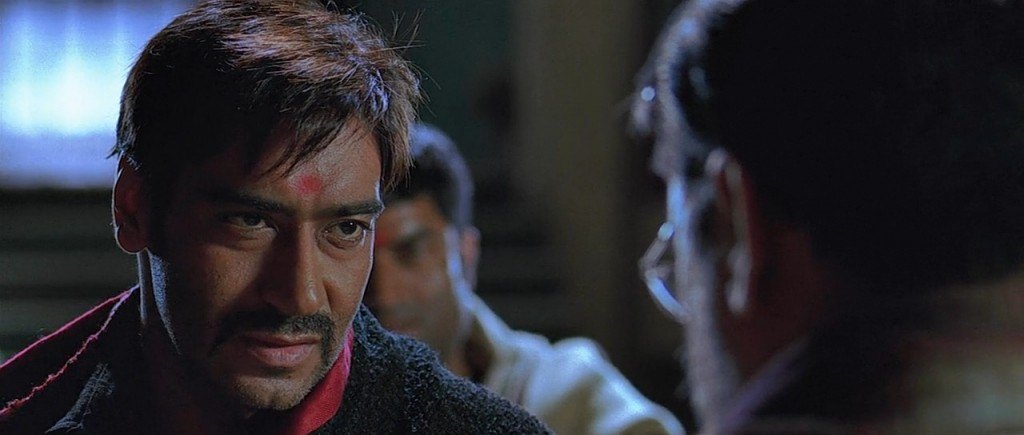 Adapting a Shakespeare play into a film is a difficult task in itself. Trying to give the play an Indian perspective becomes doubly challenging. With 'Omkara', Bhardwaj managed to retain the essence of Othello, while he wiggled room for what is a story deeply rooted in Indian hinterlands and ethos. The craftsmanship of Bhardwaj and the depth of Shakespeare come together to create a thrilling piece of art. An art that I am sure Shakespeare himself would have been proud of. Both 'Omkara' and 'Lagaan' (about which you will read very soon), represent Indian cinema in its most glorious and finest form: they are raw and honest portrayals of India and at the same time they are these epic musical sagas that Indian cinema has always been known for.
1. Lagaan (2001)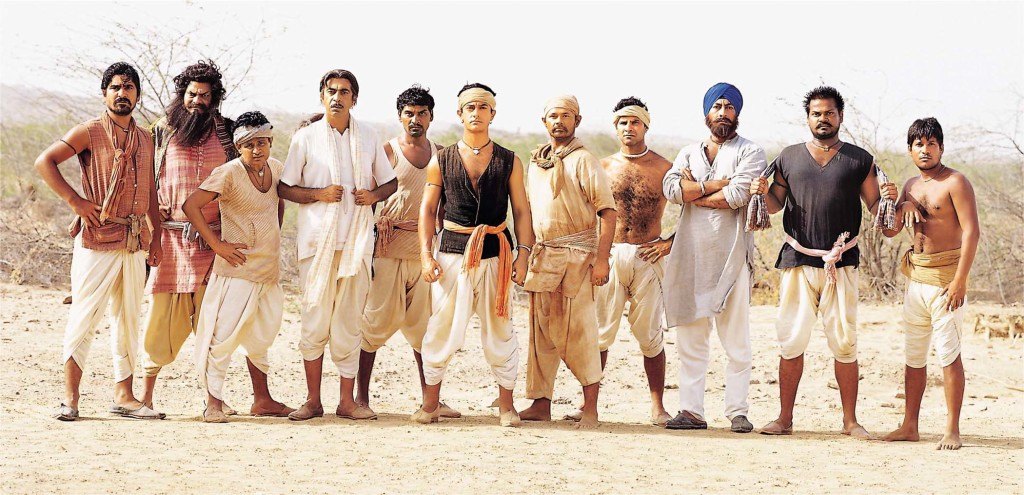 To be nominated for an Oscar despite the fact that Americans hardly understand cricket, speaks volumes about 'Lagaan' — and its connect with audiences. It tells you that "triumph of undying human spirit over all odds and discrimination" is a theme that's universally resonant. 'Lagaan', with its epic and grand scale, and technical and musical brilliance, represents Indian cinema in its finest form. I think noted critic Roger Ebert summed up the best when he wrote this about 'Lagaan':"an enormously entertaining epic, like nothing we've ever seen before, and yet completely familiar ". We only wish India could produce more of such films that is so Bollywood and yet so universal.
Read More: Best Hindi Romantic Movies