The holiday season is fast approaching, and what better way to get into the festive spirit than by cozying up with your loved ones and enjoying some heartwarming Christmas and holiday movies? With the ever-expanding world of streaming platforms, Apple TV+ has emerged as a delightful destination for seasonal cinematic treasures. In this article, we'll take you on a magical journey through the best Christmas and holiday movies available on Apple TV+, ensuring that your Yuletide viewing experience is filled with laughter, joy, and that unmistakable warm glow that only the holidays can provide. Get ready to deck the halls and your watchlist with these enchanting films!
5. Snoopy Presents: For Auld Lang Syne (2021)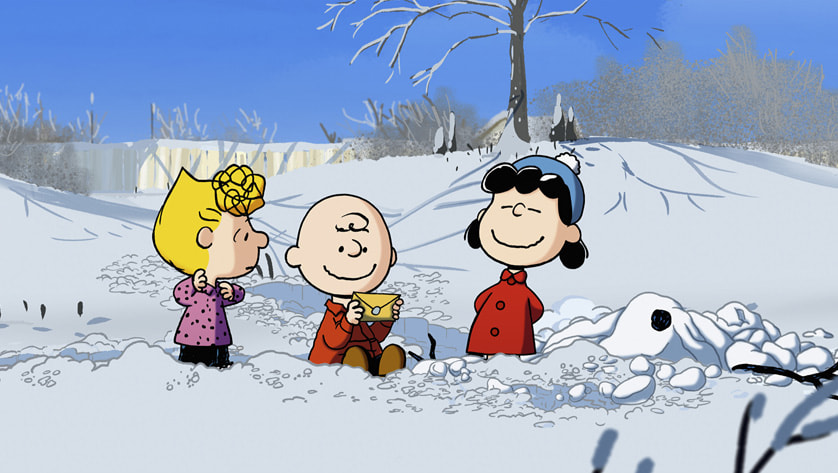 In the enchanting animated special 'Snoopy Presents: For Auld Lang Syne,' Lucy's plans for a perfect Christmas and New Year's celebration take an unexpected turn. Directed by Clay Kaytis and inspired by Charles M. Schulz's Peanuts, the story unfolds in the first week of December. Lucy's excitement for her grandmother's visit dims when she learns of her absence, leaving her feeling unloved. Determined to bring joy, Lucy organizes a New Year's Eve party in an old theater, with Charlie Brown and friends pitching in. Amidst mishaps and misunderstandings, the tale explores friendship and empathy. In the end, it's a heartwarming reminder that genuine connections make every celebration truly special. You can watch the movie here.
4. A Charlie Brown Christmas (1965)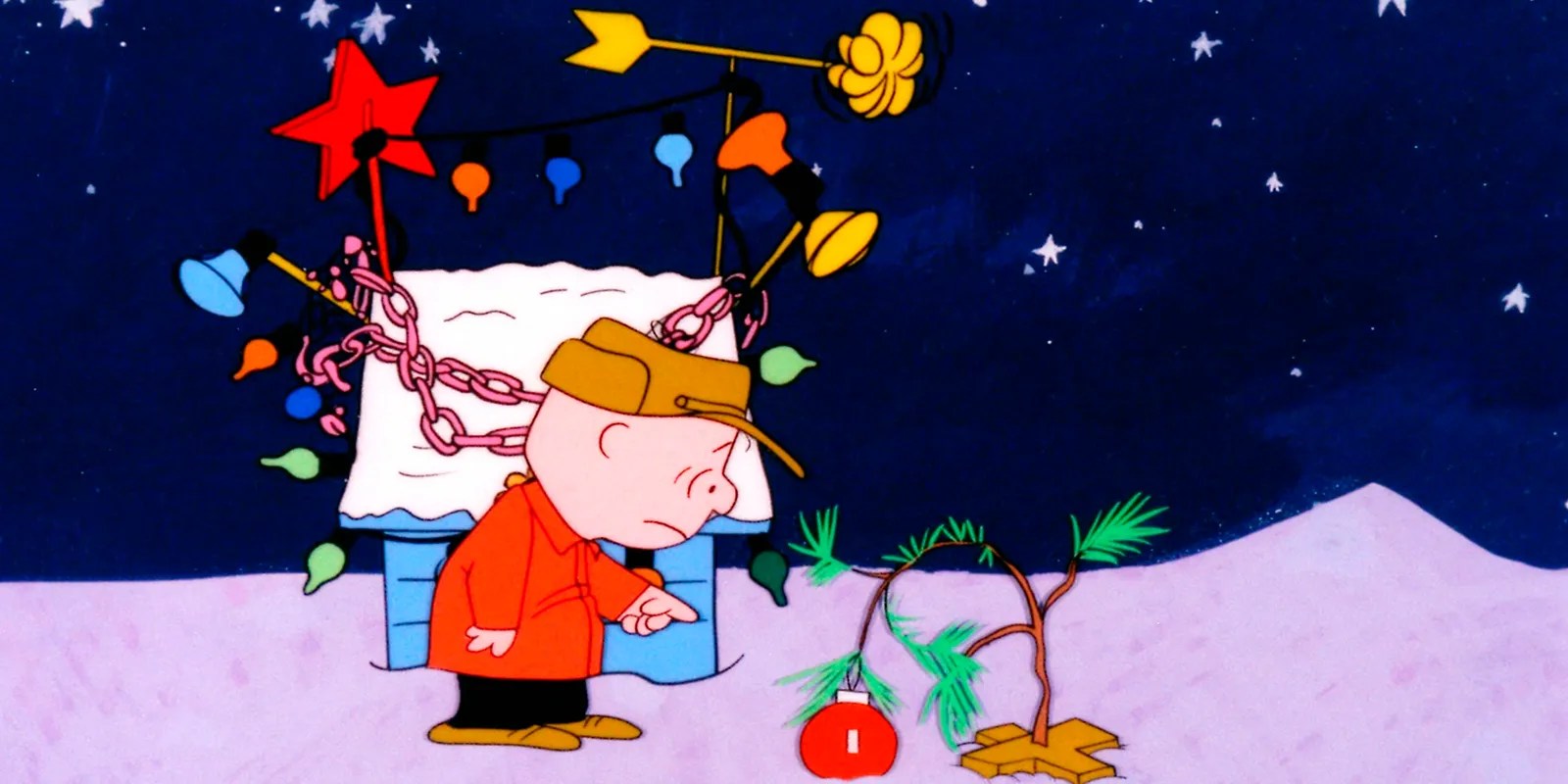 'A Charlie Brown Christmas,' directed by Bill Melendez and adapted from Charles M. Schulz's beloved Peanuts comic strip, remains a timeless holiday classic. This heartwarming animated special features the iconic cast of characters, with Charlie Brown (voiced by Peter Robbins) searching for the true meaning of Christmas. As he directs the school's Christmas play, he encounters the ever-philosophical Linus (voiced by Christopher Shea), who guides him toward a humble but magical Christmas tree. The story unfolds with endearing simplicity and a memorable Vince Guaraldi soundtrack, emphasizing the importance of togetherness and the spirit of giving during the holiday season. You can stream the movie here.
3. Mariah Carey's Magical Christmas Special (2020)
'Mariah Carey's Magical Christmas Special' is a star-studded holiday extravaganza directed by Hamish Hamilton. The special, streaming on Apple TV+, brings together a dynamic cast, including Mariah Carey herself, Jennifer Hudson, Ariana Grande, Snoop Dogg, and more. Set in the enchanting land of "Santasville," the story follows Mariah as she embarks on a mission to spread holiday cheer and save Christmas with the help of her friends. Filled with iconic songs and festive performances, the special is a heartwarming celebration of the holiday spirit, underlining the power of togetherness and music. It's a must-watch for anyone looking to add a little extra magic to their Christmas season. Feel free to check it out here.
2. 'Twas The Fight Before Christmas (2021)
"Twas the Fight Before Christmas,' directed by Becky Read and starring Jeremy Morris, is a heartwarming documentary that delves into the story of a Christmas-loving lawyer whose unwavering dedication to spreading holiday joy clashes with the local Homeowners' Association's stringent rules. This gripping tale follows the lawyer's ambitious quest to create a grand holiday extravaganza despite facing opposition from the Association, which claims it breaches neighborhood regulations. The film offers an intimate look at the struggle between tradition and conformity and how the spirit of Christmas can inspire one individual to stand up for what they believe in, even in the face of adversity. "Twas the Fight Before Christmas' is a poignant reminder of the enduring magic of the holiday season and the power of community, making it a must-see documentary for those seeking a festive and inspiring story. You may watch it here.
1. Spirited (2022)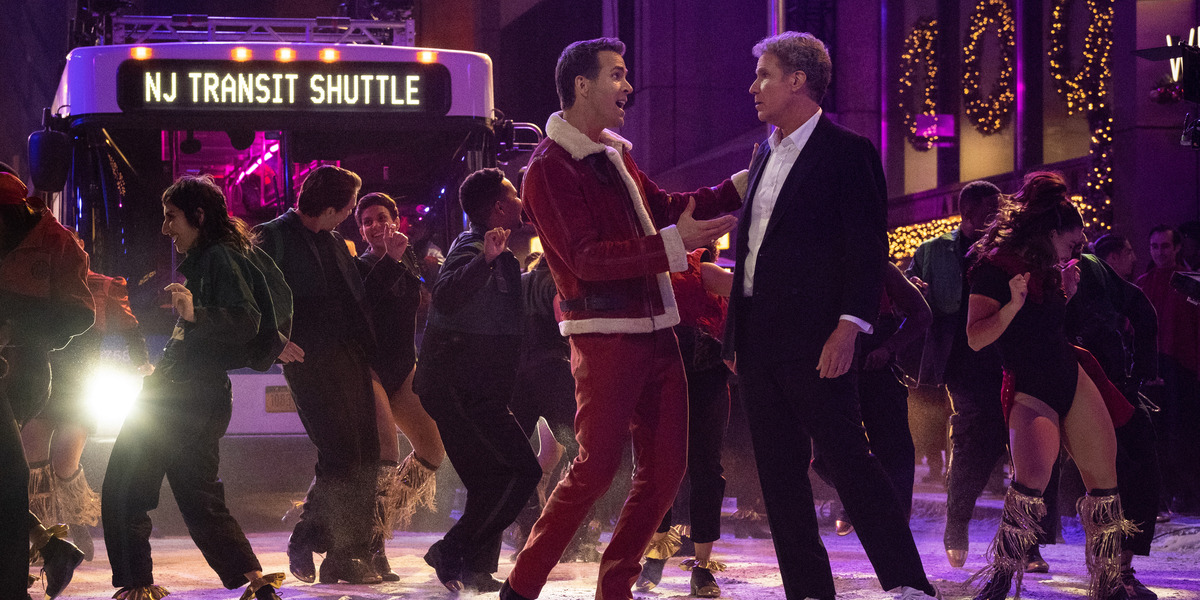 'Spirited,' directed by Sean Anders, is a brilliant holiday movie that skillfully weaves a modern twist into Charles Dickens's classic 'A Christmas Carol.' With a star-studded cast including Will Ferrell, Ryan Reynolds, and Octavia Spencer, the film infuses humor and heart into this timeless tale. It centers around The Ghost of Christmas Present's quest for redemption through Clint Briggs, an "unredeemable" man. The movie's satire on previous adaptations adds a clever layer of self-awareness. 'Spirited' beautifully captures the spirit of the season while delivering a heartfelt message of personal growth, making it a must-watch for those seeking a fresh, heartwarming take on a beloved Christmas classic. You can stream the movie here.
Read More: Heart-Warming Christmas Movies