Female duos in cinema have undergone evolutionary changes from being the boring bridesmaids to femme fatale havoc creators. They can give the ever dependent hero and his sidekick a run for their money with their adapting skills in accordance with the changing times. They are no longer damsels in distresses but rather women with hearts of gold and physiques of steel. They can instill fear in you as well make you go crazy with their oomph, coming timing and bravado. The list below features the best female duos in the history of cinema.
10. Meryl Streep and Anne Hathaway, 'The Devil Wears Prada'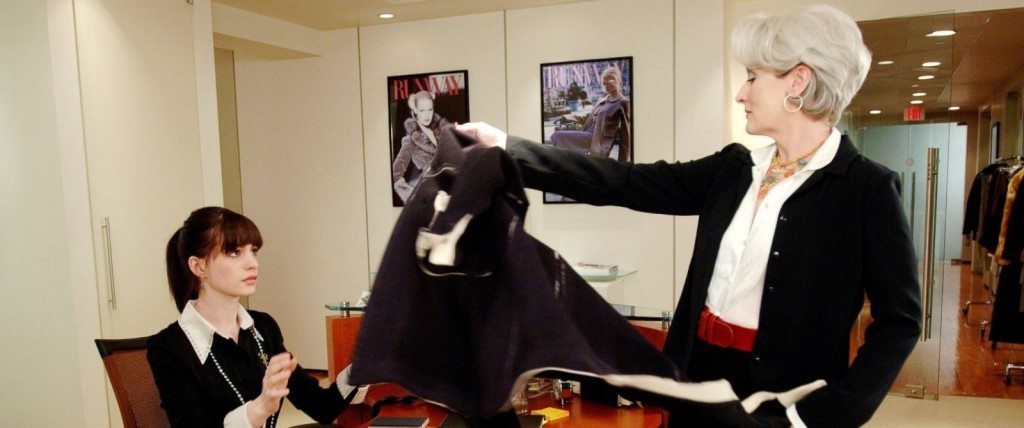 Anyone who has seen 'The Devil Wears Prada' can vouch for the blow hot blow cold relationship between the stylish boss of a fashion magazine (Meryl Streep) and her dreamy eyed new assistant (Anne Hathaway). The constant vibe of tension between them is what makes the above average film watchable. In a role that could have been otherwise superficial, Meryl Streep infuses life into it and dances her way to an Oscar nomination. Ms. Hathaway stands her own against the living legend in terms of her performance and screen presence. The true dynamics of their relationship is best conveyed in the last scene of the film where Streep's character (Miranda Priestly) watches Andy (Hathaway) with a feeling which can be best described as a combination of pride and I-told-you-so.
9. Octavia Spencer and Viola Davis, 'The Help'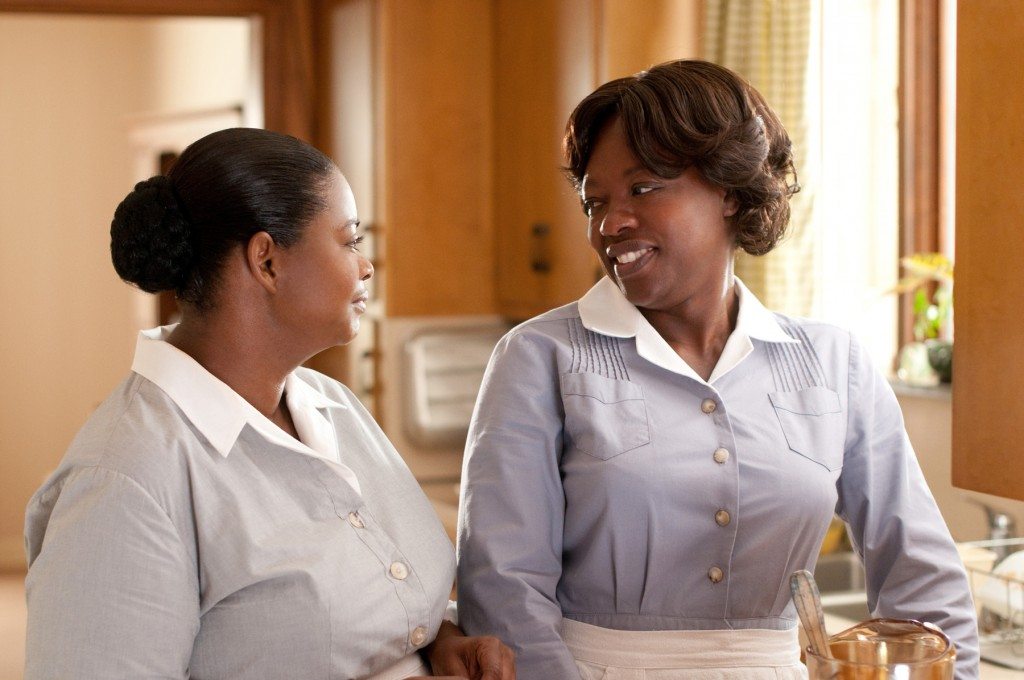 The two extraordinarily talented actresses, Spencer and Davis, fuelled a film based on racism during the Civil Rights Movement (The Help) to multiple Oscar nominations with their soul searching roles in the film. One could almost feel the pain and everyday struggle of Aibileen (played by Davis) and the spirited rebelliousness of Minny (Octavia Spencer); two Black maids working in the homes of White people when racism was at its peak in America. Their friendship works as an anesthesia to their daily dose of hardships and hopelessness. Together they form one of the most effective female duos in recent Hollywood history, without whom the film would have been a lost cause. Anybody remember the 'Eat My Shit!' scene?
8. Jane Fonda and Vanessa Redgrave, 'Julia'
They were lucky enough to be part of a film which gave them an opportunity to explore a deep rooted friendship which affects their lives in different ways. In 'Julia' Jane Fonda and Vanessa Redgrave play childhood friends whose relationship continues even after one of them dies midway through the narrative. The film which is inherently melancholic in tone is uplifted by the natural and emotional performances of both the leading ladies. This one is for those who believe in the power and everlasting nature of friendship.
7. Lisa Kudrow and Mira Sorvino, 'Romy and Michele's High School Reunion'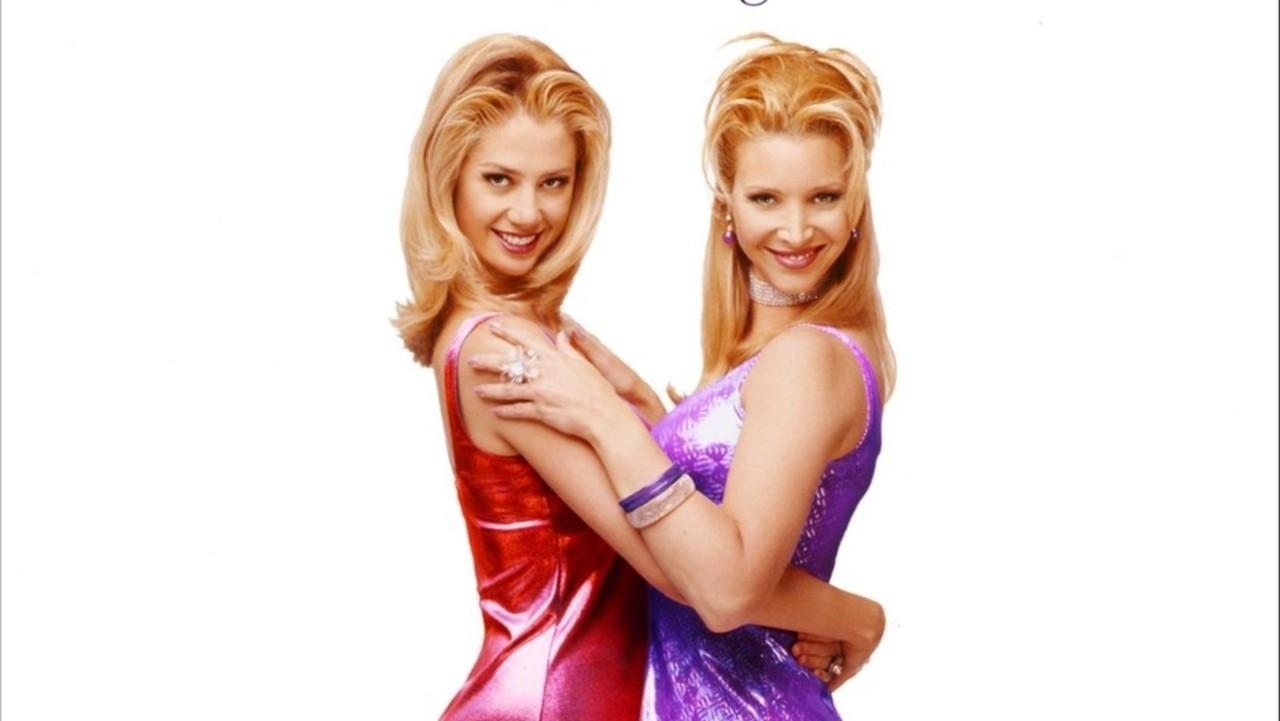 Riding high on the success of her TV show F.R.I.E.N.D.S Lisa Kudrow was roped in to play one-half of a pair of women in their late twenties who realized that they haven't done anything worthwhile in their life so far but however decides to make a solid impression in their high school reunion party. 'Romy and Michele's High School Reunion' is a tale of two friends who have known each other most of their lives and gets each other's likes and dislikes. When they are forced to face their reality which is far from encouraging, they do so with gusto and a smile while also realizing that all that matters is not letting themselves down in their own eyes.
6. Léa Seydoux and Adèle Exarchopoulos, 'Blue is the Warmest Colour'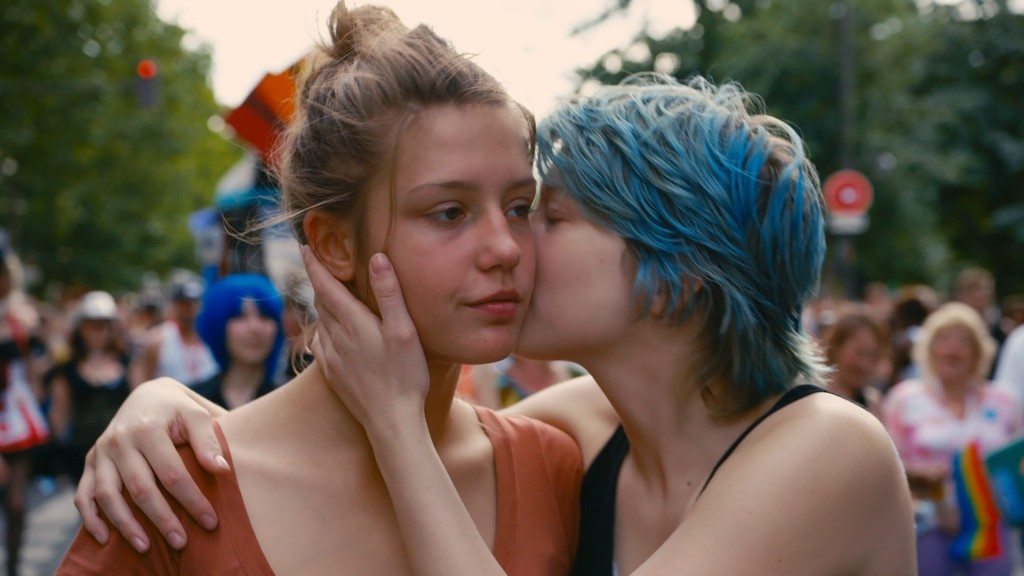 'Blue is the Warmest Colour' is queer cinema at its best. It is not your regular sappy, lovey dovey tale of two star crossed lovers but a bold take on the theme of female sexuality told in equal measure of anger and love. The best part was of course getting the casting right. Léa Seydoux (Emma) as the older, wiser and the one in charge of the relationship displays her discontentment with the society with her non-conforming nature while Adèle Exarchopoulos (Adèle) is the young inexperienced one between the two who still hasn't lost her childlike way of looking at the world. They say opposites attract and so they meet and fall in love only to be torn apart by misunderstandings but not without learning one or two life lessons. A must watch movie.
5. Kate Winslet and Melanie Lynskey, 'Heavenly Creatures'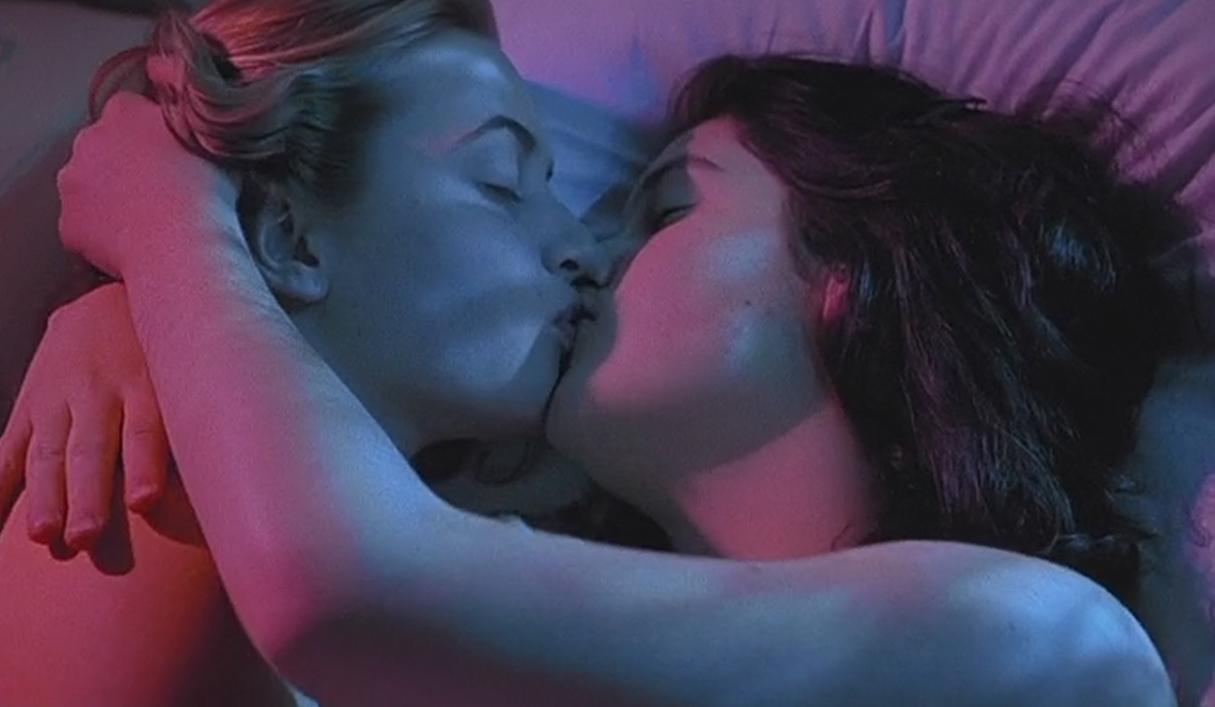 'Heavenly Creatures' is a psychological drama based on the real life notorious case of the 1954 Parker-Hulme murder case. Two young actresses make their screen debut with the highly acclaimed film and one among them would go on to win an Academy award one day. I am talking about Kate Winslet (Pauline Parker) and her 'evil' co-star Melanie Lynskey (Juliet Hulme) who made the film world take notice of them with their sinful acts in a visibly disturbing film. Their relationship in the film can be best described as – more than friends but somewhat short of being lovers. Understandably their obsessive relationship became a matter of concern to their traditional parents as the film is set in a time period when same sex relations were still considered a taboo in society. The society tries to separate them forcefully which led to the unfortunate murder of Pauline's mother. For them it was a crime of passion but for the society they were murderers. It is probably the most nerve-wracking female bonding in the history of cinema.
3. Susan Sarandon and Geena Davis, 'Thelma and Louise'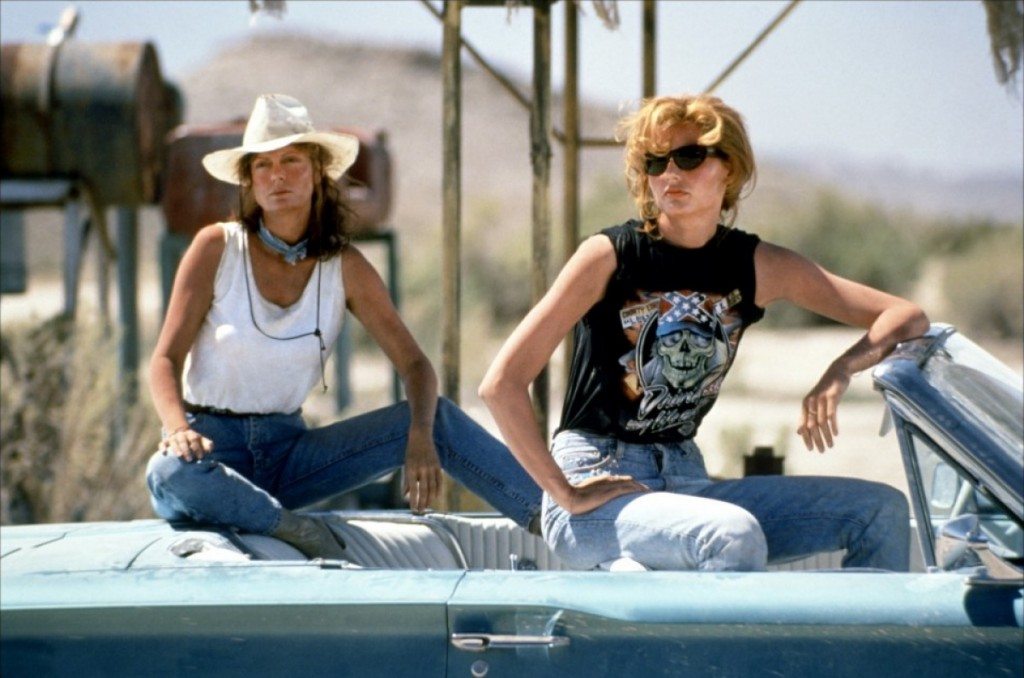 Their turn as the no nonsense duo of 'Thelma and Louise' in Ridley Scott's mostly intentional and part accidental feminist saga made them iconic figures credited with introducing new age feminism in cinema. 'Thelma' and 'Louise' are no damsels in distress; they know how to look after themselves and don't give a hoot about following the rules of a patriarchal society. They are independent – both emotionally and sexually – and are always ready to do or die for the sake of their unlikely but solid friendship. Even after 16 years of its release Thelma and Louise are still relevant and a threat for a society which is still largely sexist and male dominated.
Read More: Best Incest Movies
2. Liv Ullmann and Bibi Andersson, 'Personna'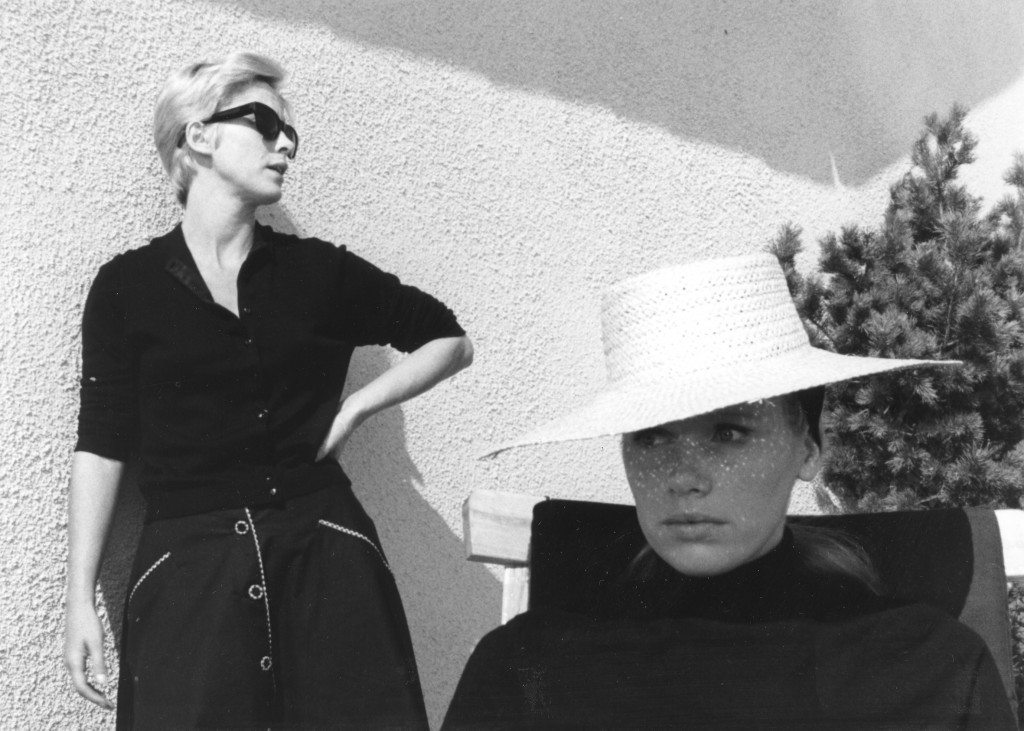 Swedish auteur Ingmar Bergman wrote the script of 'Persona' keeping in mind the personas of Andersson and Ullmann. Technically his film falls into the category of psychological horror and tells the symbiotic relationship between a nurse and a temporarily speech impaired actress – Alma and Elisabet. This means that Alma does all the talking and unconsciously becomes the voice of Elisabet after spending a considerable amount of time together. Their peculiar relationship delves into deeper topics like identity loss and how an overpowering personality almost exterminates the weaker one. Not an easy film to understand by any means and it demands multiple viewings to get the hidden messages and nuances.
Read More: Best PG-13 Movies
2. Anamaria Marinca and Laura Vasiliu, '4 Months, 3 Weeks and 2 Days'
Otilia and Găbița are two university students during Communist Romania who are aware of the consequences they have to face if they are caught red handed by authorities for the supposed crime they are about to commit. Găbița is pregnant and Otilia must find a way to arrange for her abortion as she can't afford to have a child at this point of her life. So the time period in the title '4 Months, 3 Weeks and 2 Days' refer to her pregnancy timeline. Abortion is a no longer a problem for today's women but to feel the pain of Găbița who risks her and Otilia's life to get rid of her unwanted pregnancy one needs to watch the film and experience it personally. Anamaria and Laura give top notch performances as young girls going against the system to perform an act which should have been a part of their basic medical rights.
Read More: Best NC-17 Movies
1. Naomi Watts and Laura Harring, 'Mulholland Drive'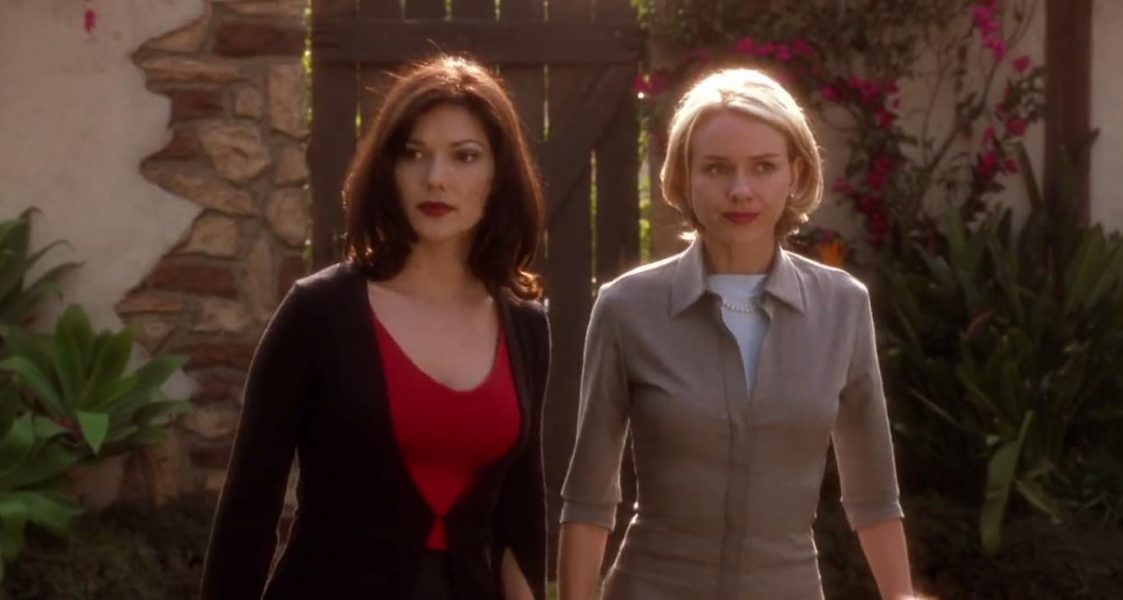 Was there ever a question which duo should top this list?
Read More: Richest Actors of the World