2015 was a brilliant year for Hindi cinema. There were several small movies which were absolutely fantastic and what was also noteworthy was that the big stars were making movies with good content and not just banking on their star power to rake in the moolah. We had Salman give his career best performance in Bajrangi Bhaijaan and we had some delightful movies like Masaan and Manjhi which, despite lacking a great star cast, performed really well. Here's the list of top Bollywood movies of 2015:
16. Hunterrr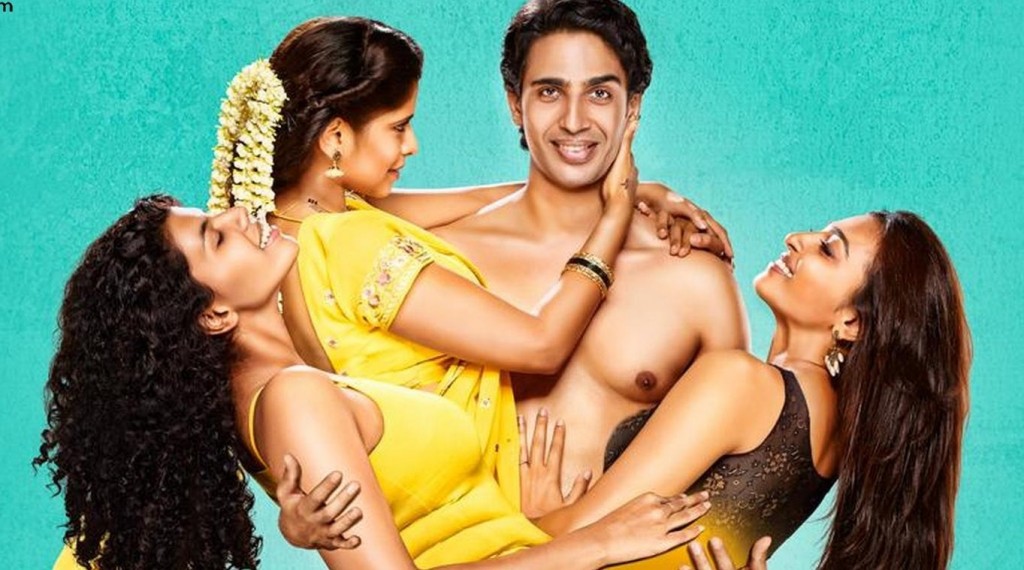 Hunterrr is one of the few sex comedies that manages to be funny and not overtly crass or cheap like the Masti or Kya Kool Hai Hum series. Revolving around a sex addict who falls in love. The movie is delightfully well written. Gulshan Devaiah proved yet again why he deserves so many more opportunities than what he is presently getting.A refreshing movie after some pathetic comedies during the year.
15. NH 10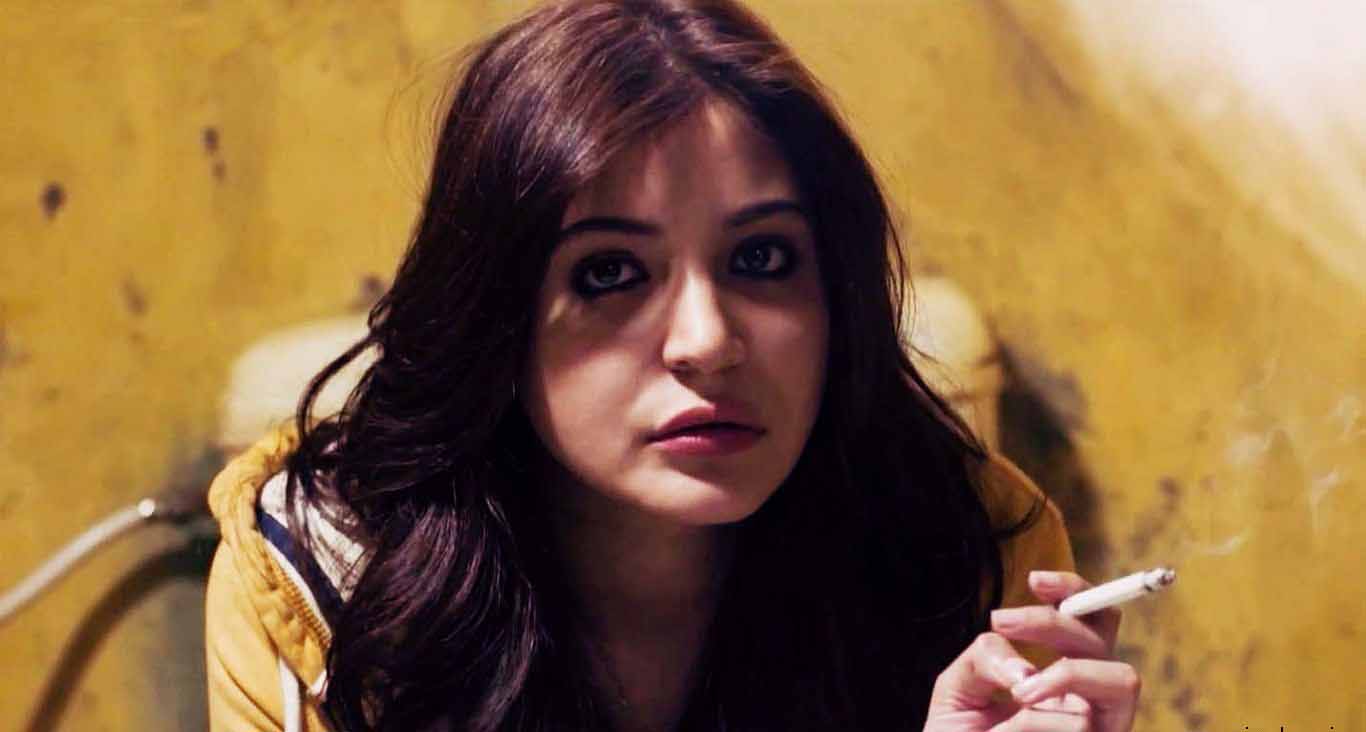 Anushka Sharma's first self-produced film NH 10 is creepy to say the least. It is disturbing and will leave you in shock after so many scenes. Its gritty, brutal take on honour killings will shake you. The movie is very violent but is so brilliantly written. Anushka Sharma is simply outstanding in the movie, delivering probably her career best performance.
14. Dum Laga Ke Haisha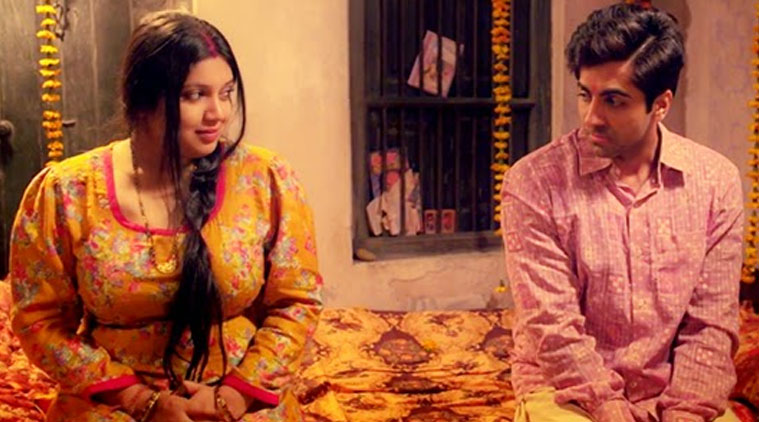 Dum Laga Ke Haisha is one of the most unconventional romances of the 21st century. A very honest take on fat-shaming in India, this movie talks about how love transcends all external looks. The movie was very sweet and debutante Bhumi Pednekar gave a career-defining performance as the overweight Sandhya. DLKH is the kind of movie one must see because it will change the way you look at life.
13. Badlapur
The moviewhich proved that Varun Dhawan can actually act. If you see Varun in the movie, you will find it difficult to believe that he is the same person who acted in Main Tera Hero exactly a year ago. This revenge tale is hardhitting and brutal to say the least. The movie will deeply disturb you as Varun Dhawan himself loses his sanity when his family is killed. Nawazuddin is menacing and creepy as always, making you detest his character immensely.With a brilliant soundtrack to back up the strong screenplay, Badlapur is one of the best movies of 2015.
12. Pyaar Ka Punchnama 2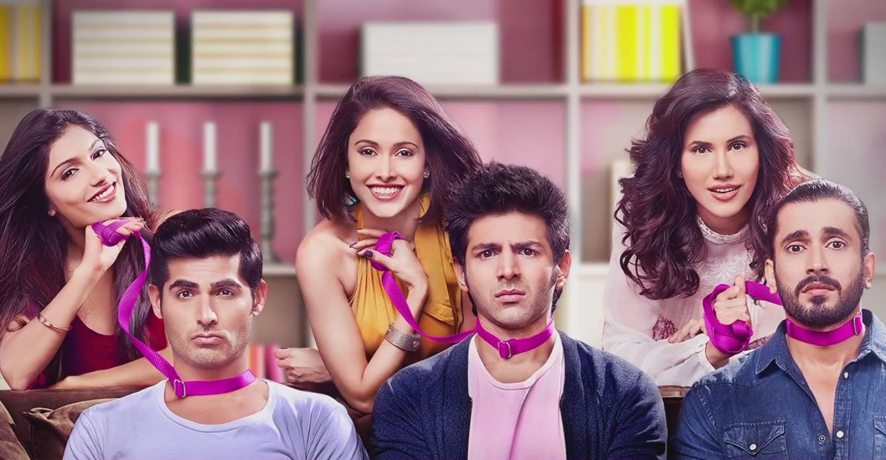 This sequel to one of India's funniest romantic comedies lives up to its predecessor. It is equally funny. Though it adopts the same template as the first one where 3 men fall in love only to realise how much they are getting troubled by their girlfriends, it still evokes lots of laughter. Kartik Aryan has impeccable comic timing and it shows, especially in his monologue which is as funny as his monologue in the first one.
11. Tamasha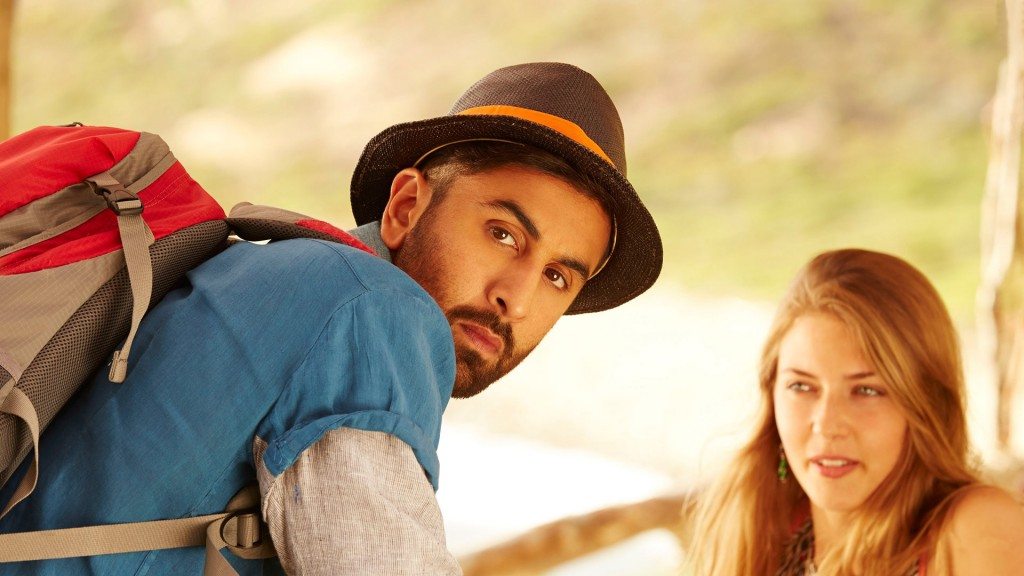 This movie has got some of the most polarized reactions from the audience. There is one set of people who detested the movie and there is one set of people who simply loved the movie. I belong to the latter. I haven't seen a more realistic movie in years. Tamasha appeals to someone who is probably losing his way in life and becoming a pale shadow of himself. It inspires you to discover your true self and follow your passions in life and do exactly what you wish. Ranbir and Deepika were both brilliant. Imtiaz Ali again shows why he is such a good judge of human character and their various shades. Tamasha has its flaws, but with such a strong script and good direction these flaws disappear into oblivion.
Read More: 2014 Hindi Movies
10. Manjhi – The Mountain Man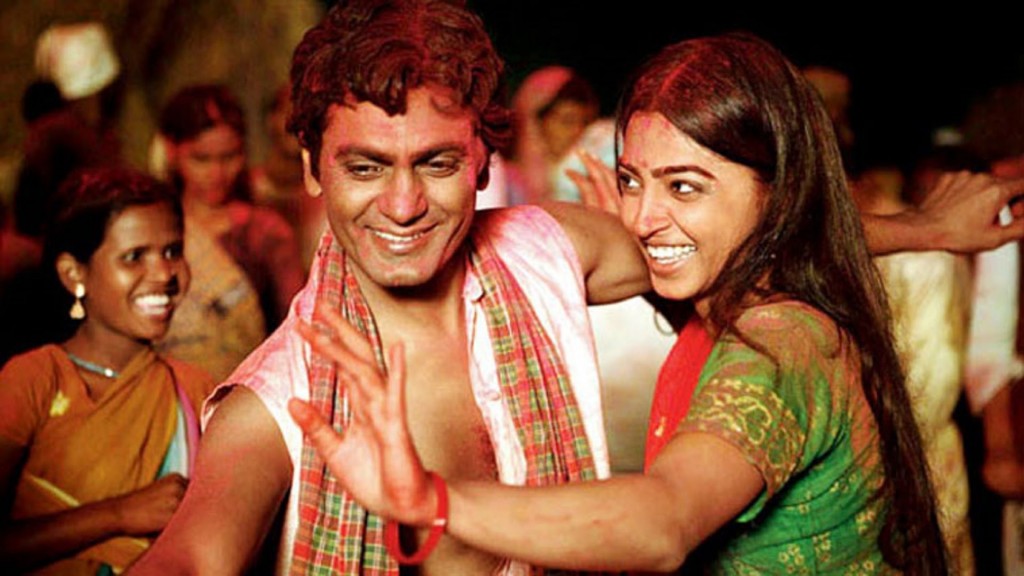 Based on a true story, Manjhi is about a man who constructs a path through a hill only using a hammer and chisel. Manjhi is a very interesting movie. It is the story of how a man's undying love for his dead wife pushed him to do something extraordinary. Nawazuddin Siddique proves that even if he has to carry a movie entirely on his shoulders, he is perfectly adept in doing so.
9. Tanu Weds Manu Returns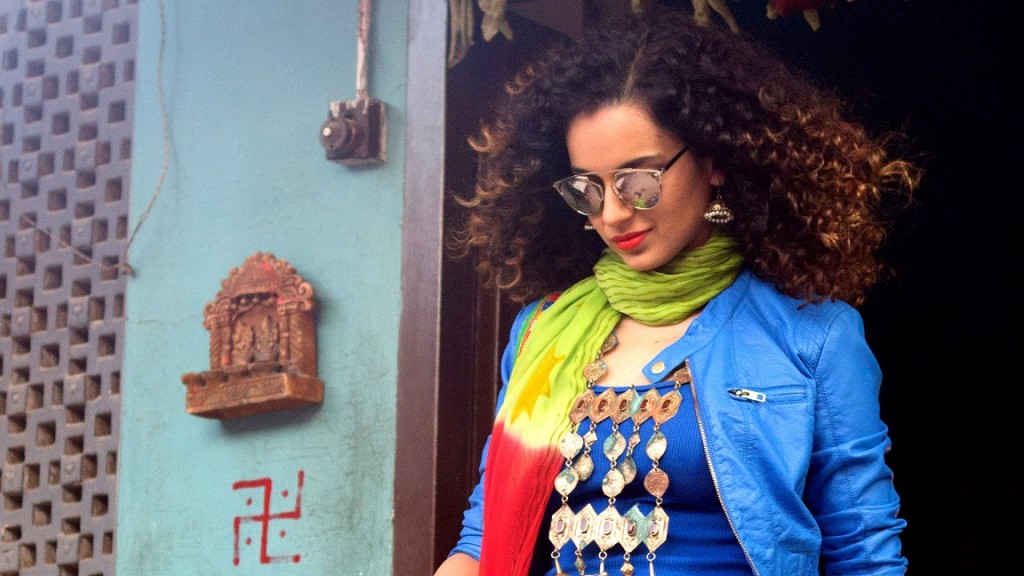 One of the best sequels ever made, Tanu Weds Manu is hilarious and at the same time really well written. Kangana Ranaut aces it with her double role as Tanu and Datto, a Haryanvi athlete. She captures the nuances of Datto so perfectly. However, it is Deepak Dobriyal who steals the show with his absolutely impeccable comic timing. He lights up the screen with his witty dialogues and terrific acting.
8. Dil Dhadakne Do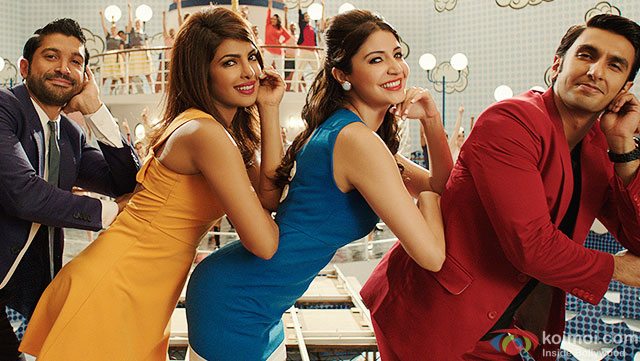 Dil Dhadakne Do is a quirky, honest take on urban families. Zoya Akhtar again managed to pull off a casting coup by gathering such a strong star cast. And they didn't disappoint. The movie perfectly captured what it is like to be a part of a big family. The pretentious greetings, the treatment meted out to the daughter, everything was so realistic. The movie was supported by stellar performances from the cast, especially Priyanka Chopra and Anil Kapoor who were simply outstanding. Despite a very far-fetched ending, the movie is one of the better made movies of the year.
7. Baby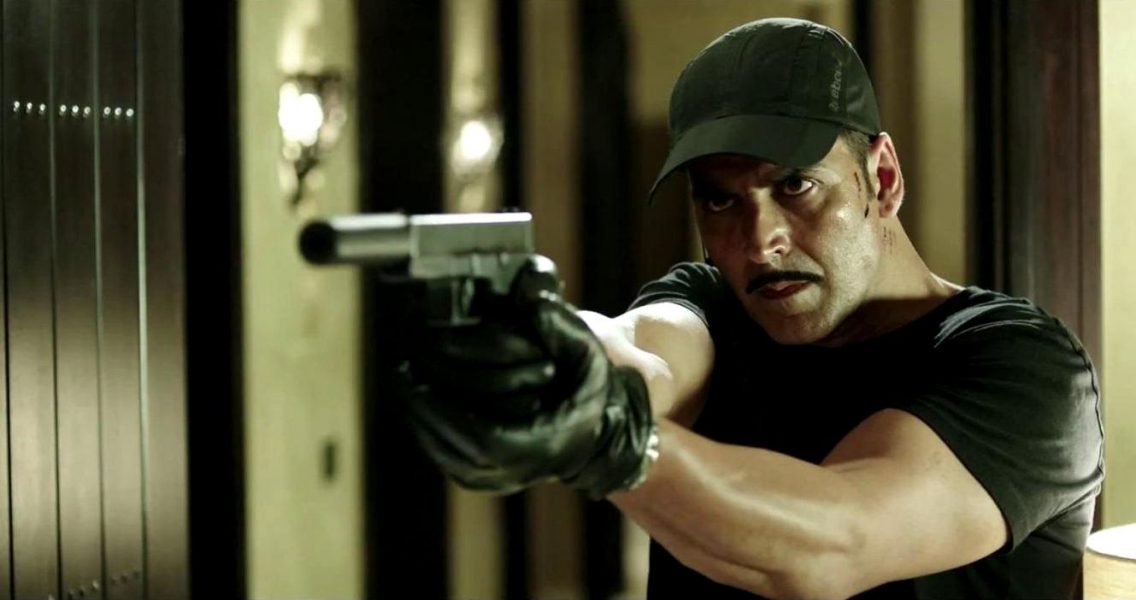 One of the finest espionage thrillers Bollywood has ever seen, Baby is the perfect example on how a thriller should be made. No additional frills, no unnecessary drama, no songs, just pure action. This high-octane drama leaves you at the edge of the seat till the very end. With all the actors giving very strong performances, this Neeraj Pandey movie couldn't go wrong.It is riveting to say the least and a must-watch for all the action fans out there!
6. Bajrangi Bhaijaan
This movie is an emotional roller coaster. It will make you laugh, cry, seethe with rage and will evoke so many emotions in you. I rate this as one of the most heartwarming movies I have ever seen. Salman is playing a very unconventional role as Pawan, who is a honest religious man who tries and helps a mute girl from Pakistan reach her home. The movie is about how he has faith in God and braves through all possible obstacles to ensure she reaches home safely. This is, by a big margin, Salman's best performance ever. However if someone had to steal the show, it has to be Harshaali Malhotra. She is so adorable in the movie and plays her role so naturally that you instantly connect with her.And of course, Nawazuddin as Chand Nawab lights up the screen with his performance.Kabir Khan proved why he is one of the most successful directors of Bollywood at present, despitr facing failure with his latest outing Tubelight.
Read More: 2017 Hindi Movies
5. Drishyam
Drishyam is a remake of the 2013 Malayalam thriller of the same name. This is another outstanding remake of a South Indian film. Nishikant Kamat has done a fantastic job. Drishyam is gripping and it will shake you and leave you a tad disturbed. It is ingeniously written. The way Vijay Salgaoncar and his family manage to prove their innocence is so cleverly written that one will be left in awe as he sees the events unfold.
4. Bajirao Mastani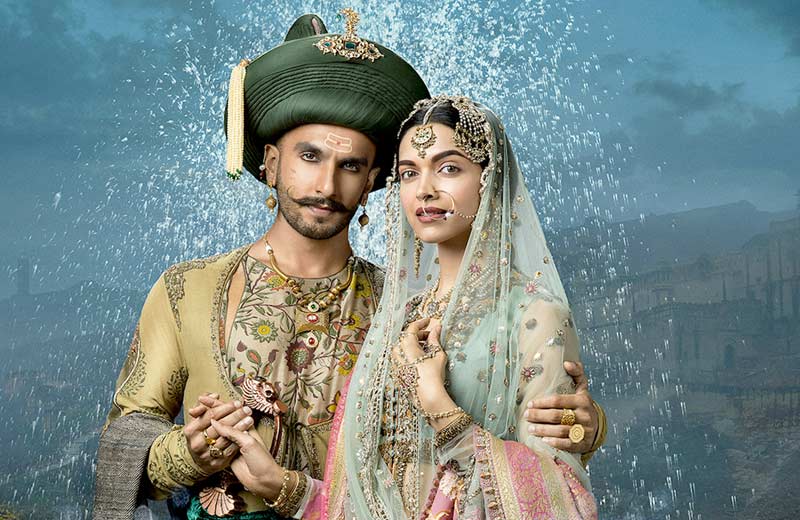 Bajirao Mastani is one of the finest period romances made. Sanjay Leela Bhansali manages to capture the relation between Bajirao and Mastani so well. It is very gracefully done. Ranveer Singh was absolutely brilliant in this. He looks the part completely with his accent, moustache and hair. Deepika too was superb, but if one person had to stand out it was Priyanka Chopra. She was outstanding as Bajirao's wife Kashi. She captures all the finer nuances of her character so well. The scene in which she tells Bajirao "Aap humse zindagi maangte toh hum aapko khushi khushi dete, lekin aapne toh hamara guroor hi cheen liya." This scene perfectly shows the tremendous love she had for her husband.
3. Talvar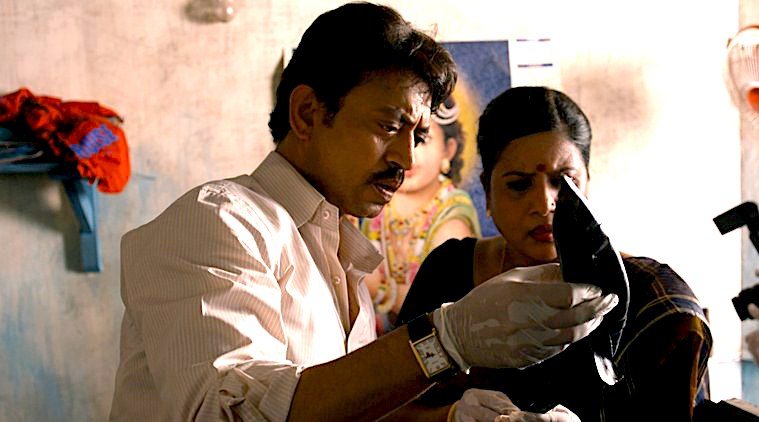 One of the finest thrillers of recent times, Talvar is based on the real Aarushi Talvar murder case. Directed by Meghna Gulzar, the movie aims to dissect the case by looking at it from various aspects with an unbiased view point. Talvar is realistic and shows the inefficiency of the police, the latent motives of the various characters. Irrfan is superb as always. What I liked about the movie the most is the fact that it doesn't try to pass any judgements of its own. It presents the true facts of the case, all woven into a story.
2. Masaan
Masaan, by Neeraj Ghanshyam, is one of the finest Bollywood movies I have seen in recent times. What works for Masaan is the fact that it isn't over-the-top at all. It shows normal human beings who brave through their difficulties and obstacles in life and try to move on. Mixed with a bit of dark humour, Masaan is a poignant tale that Bollywood needs. It is the few movies which shows Banaras so naturally and well. It was really well received at Cannes, and deserves every bit of accolade it is getting.
1. Piku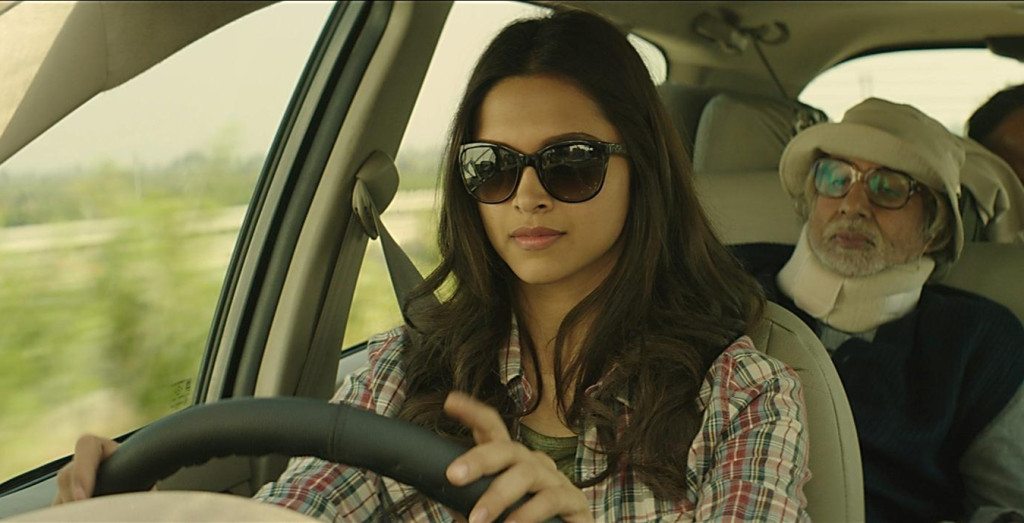 Piku is one of the best movies to have come out in this century. It is a poignant, quirky take on the relationship between a father and daughter who bond over a road trip. Amitabh Bachchan and Deepika Padukone are outstanding in the movie. I rate this as Deepika's finest and most natural and effortless performance. She makes this role her very own right from the first scene. Irrfan Khan too gets his comic timing on point as Shoojit Sarkar's movie leaves us with a smile on our face at the end of it.
Read More: Best 2016 Hindi Movies