Jeremy Renner is, undoubtedly, one of the best actors of this generation. In his two decades long career, he has worked from critically acclaimed independent films to some of the biggest movie franchises in the world. The range of his acting skills has been tested through a variety of roles, and, every single time, he has successfully delivered his best. Like a fine wine, his skills and his choice of films is getting better with time. Here's the list of top 12 movies of Jeremy Renner.
12. Avengers: Age of Ultron (2015)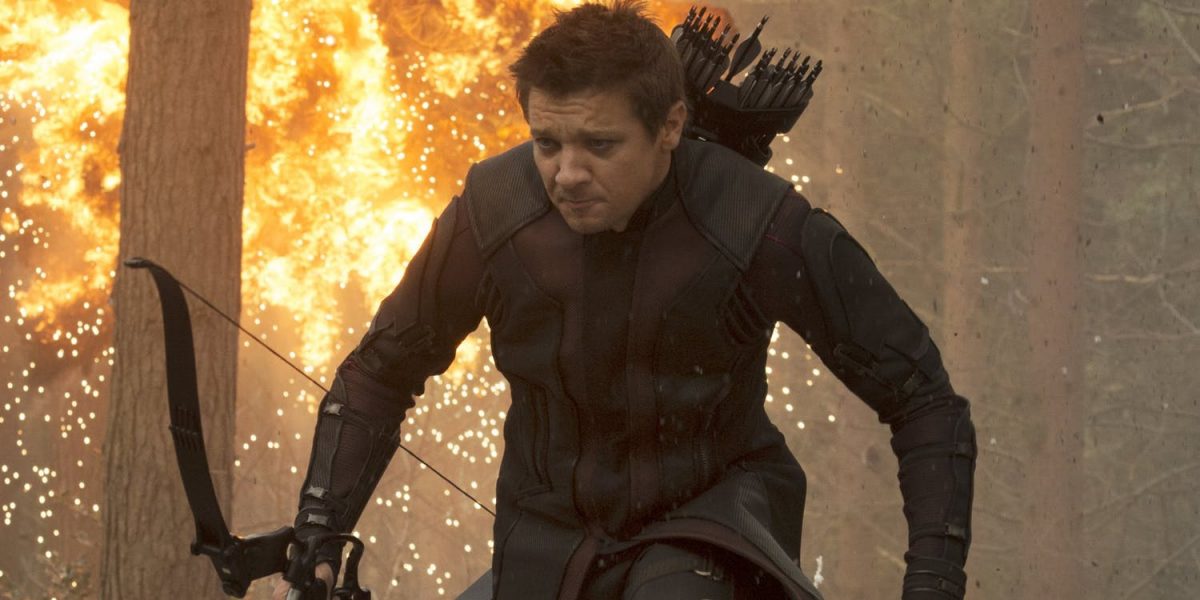 In his one of the most famous roles, Renner plays 'the most underrated avenger', Hawkeye. This film saw an expansion in Barton's role and we were given more insight into his character and his life (something that is missing in all other movies!) Barton is different in the sense that he is the most human of all the superheroes and his skills are his only superpower. And Renner easily brings out this sensibility in Barton. People had been asking for a Black Widow standalone movie. I'm in favour (still!), but I don't see why Hawkeye doesn't deserve his own film. Will he always remain the under-appreciated one?
11. Ingenious (aka Lightbulb) (2009)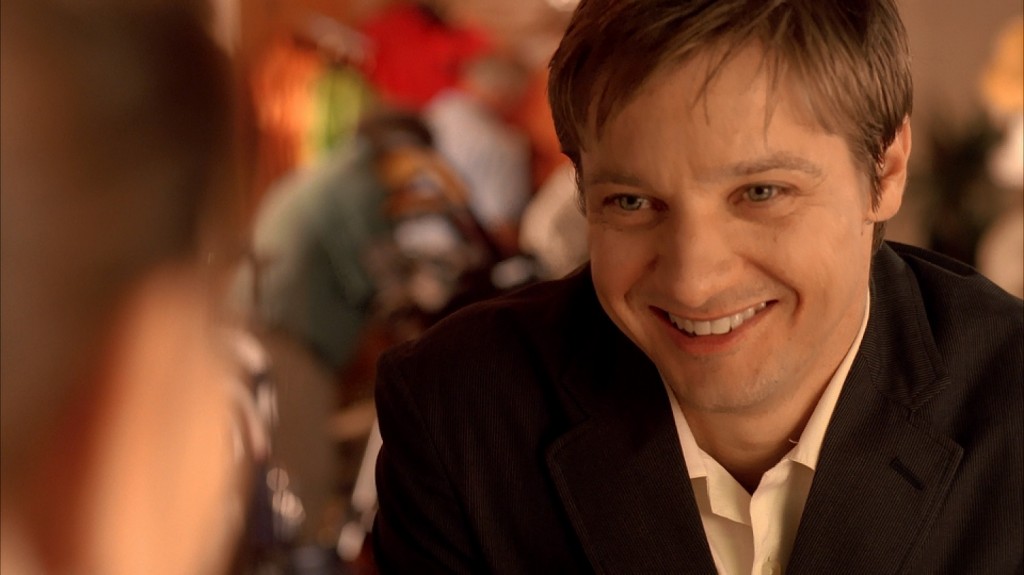 This was the sort of work Renner used to do before he became a superstar. And it was in such films that he displayed his raw talent. A rags-to-riches story of two friends, this film shows Renner as Sam, a best friend and business partner to Dallas Roberts' Matt. They are looking for an idea that will make them a millionaire. While other films of the same theme exhibit their protagonists as someone extraordinary (which is, generally, true to some extent), this film hits home with its 'common man' appeal.
10. The Immigrant (2013)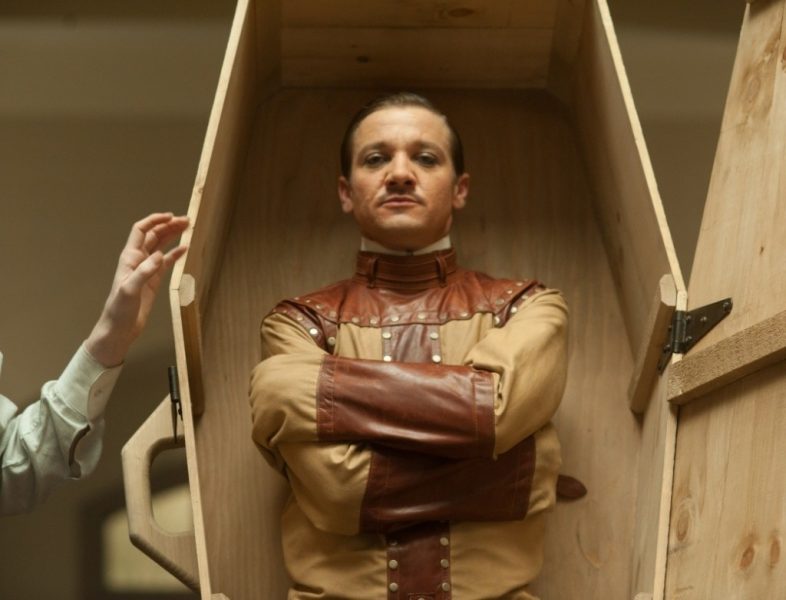 Starring alongside Marion Cotillard and Joaquin Phoenix, Renner plays the role of a performing illusionist Emil. I watched this film for Cotillard, but Renner's portrayal of a troublemaker, yet light-hearted Emil was a delight in itself. It is more due to our hatred towards Phoenix's impeccably played Bruno, that we want Ewa (played by Cotillard) to end up with Emil. Renner's acting brings the sense of a common person to Emil, which makes him more relatable to the audience.
9. The Bourne Legacy (2012)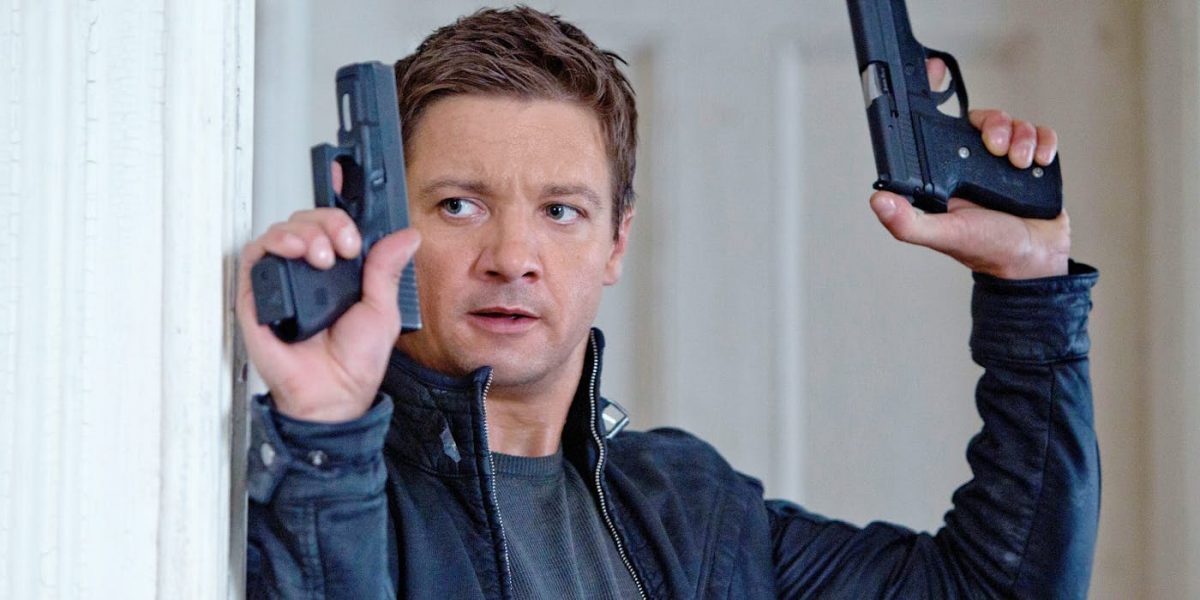 The fourth installment of 'The Bourne Series' saw Renner playing the role of Aaron Cross, a genetically enhanced soldier, in a black ops program called Operation Outcome. To fill in the shoes of Matt Damon's Jason Bourne was a tricky task. But, by then, Renner had had some training in that department with him having already played a spy and a superhero. It is not the best film of the series but it does stand its own ground with a subtle performance from Renner.
8. American Hustle (2013)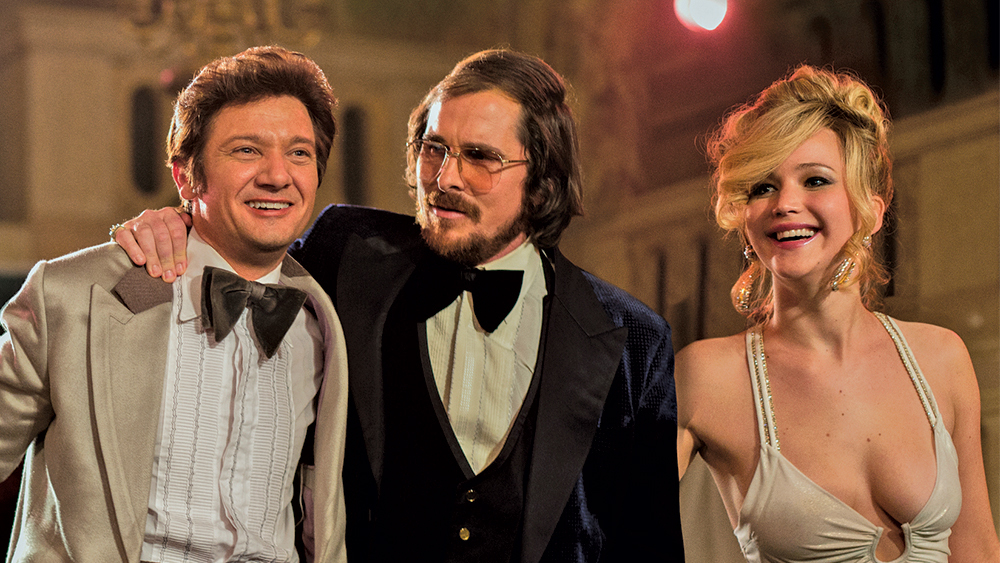 One of the best ones of the year, this was an impeccably casted film. It would have been at a better position in the list if Renner had played any lesser strong role. He was easily overshadowed by the performances of Christian Bale, Amy Adams and Jennifer Lawrence. In fact, he was the only major cast member who wasn't nominated for an Oscar for his role. But this doesn't mean that he wasn't as good as others.
7. Kill the Messenger (2014)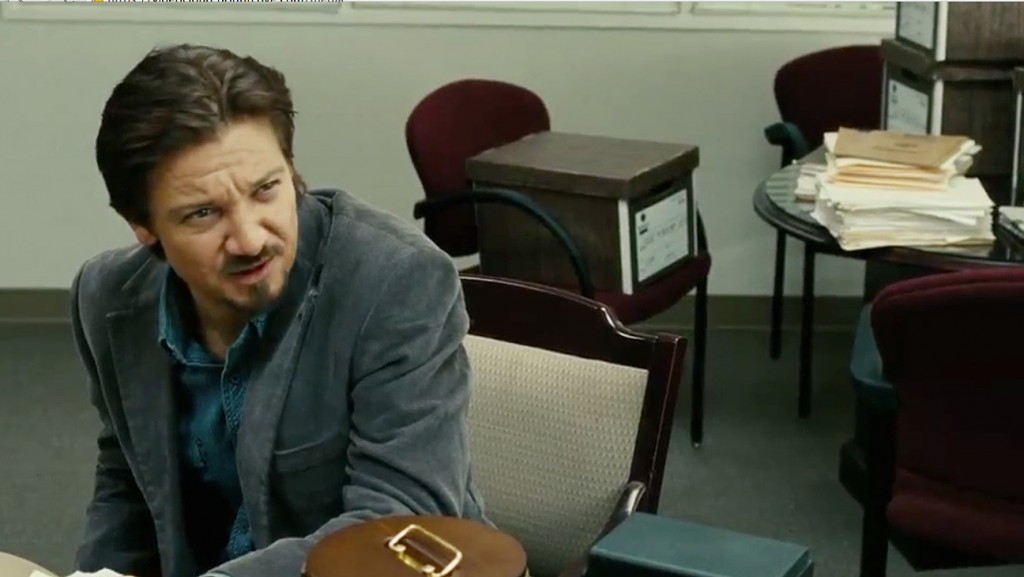 One of the underappreciated performances of Renner came in the form of his portrayal as the journalist Gary Webb. This film, based on his true story, showed the struggles and consistent efforts of Webb as he tried to uncover CIA's involvement in the smuggling of cocaine into USA to secretly fund the Contra rebels. If you are not familiar with this issue, I'd suggest you to first watch this year's 'American Made', because when you have the understanding of the case, you'll be able to appreciate this film better. There were a few glitches, and here and there stumbles in the storyline. But Renner was not the one who disappointed.
Read More: Patrick Swayze Movies
6. Neo Ned (2005)
This is the most unusual film Renner has ever done. It follows the story of a neo-Nazi skinhead, who falls in love with a black woman claiming to be Hitler, whom he met in a mental hospital. Unusual, right? This film has won all the ten awards it was nominated for. It is funny and delightful, yet deep and meaningful at the same time. The chemistry between Renner and Gabrielle Union (who plays Rachael) was incredible. The second half of the film was a bit loose as compared to its fun-ride first half, but watch it for Renner. You'll not be disappointed.
5. Dahmer (2002)
Though there was still some time for Renner's career to gain momentum (which happened after 'The Hurt Locker'), this was the film that laid the foundation for all better things to come. Portraying the notorious serial killer Jeffery Dahmer, Renner truly shone in this film. There were problems from its directorial side, but Renner got under the skin of the character, and he became Dahmer. It became a bit creepy for him to shake off this role, but you can't blame him. The character was very intense. And it was this role that impressed Kathryn Bigelow and she cast Renner in the film that would change his life.
4. Arrival (2016)
This film was one of the best things about 2016. One of my favourite movies of the genre, this was unlike any other sci-fi film I have ever seen. Maybe it was so because it got us invested emotionally rather than for the thrill or action. This spectacle belonged to Amy Adams (and rightly so). Renner played the role of a physicist, Ian Donnelly, who assists Adams' Louise Banks in understanding the language of the aliens. There was a charm in Donnelly's character, with him appreciating Banks' knack for solving riddles. He brought a certain lightness to an otherwise heavy natured film.
3. The Town (2010)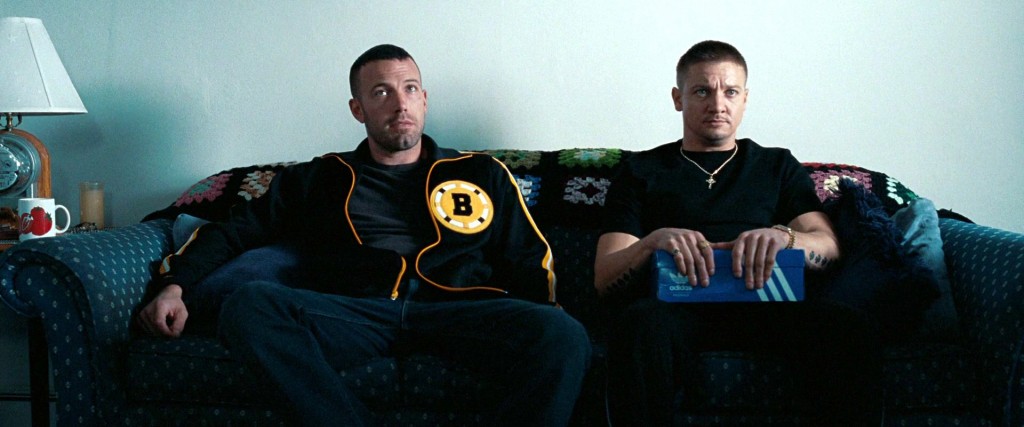 In one of his most acclaimed roles, Renner plays James Coughlin. This film follows the story of a group of bank robbers, hailing from Charlestown. Renner received his second Oscar nomination for this role, this time in the Best Supporting Actor Category. Frankly, I didn't find it as good as others (critics!) did. It was a clichéd film with very few original things about it. Renner, however, was one of the good bits.
2. Wind River (2017)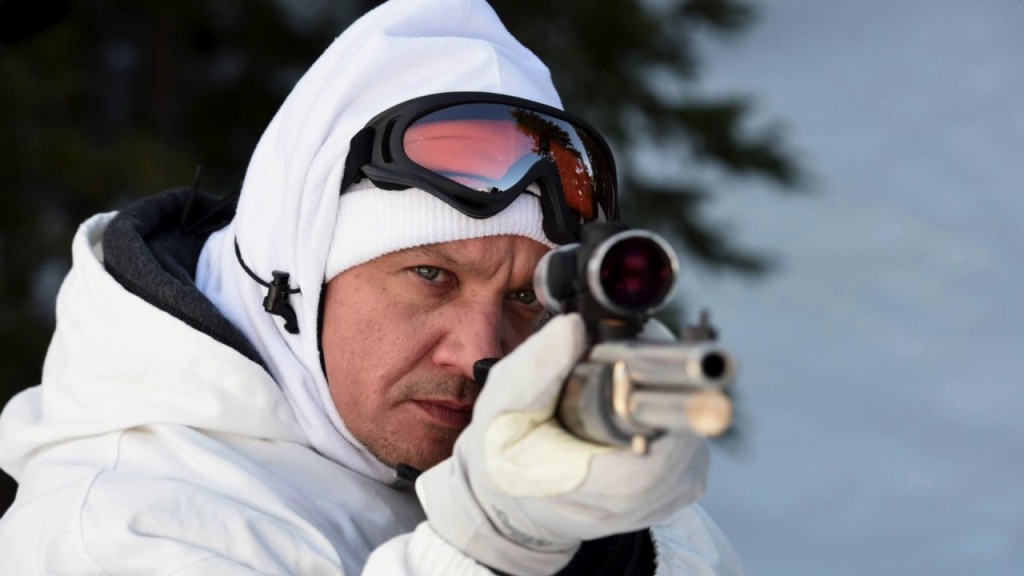 Certainly, one of the best films of 2017, 'Wind River' has Renner playing Cory Lambert, a hunter living in Wind River Indian Reservation in Wyoming. He, along with Elizabeth Olsen's Jane Banner, tries to solve the murder mystery of an 18-year-old girl. It was more due to the directorial approach of Taylor Sheridan that this film turned out better than most in its genre. And the flawless performances from its actors made it even better. If you haven't seen it yet, you should. ASAP!
1. The Hurt Locker (2008)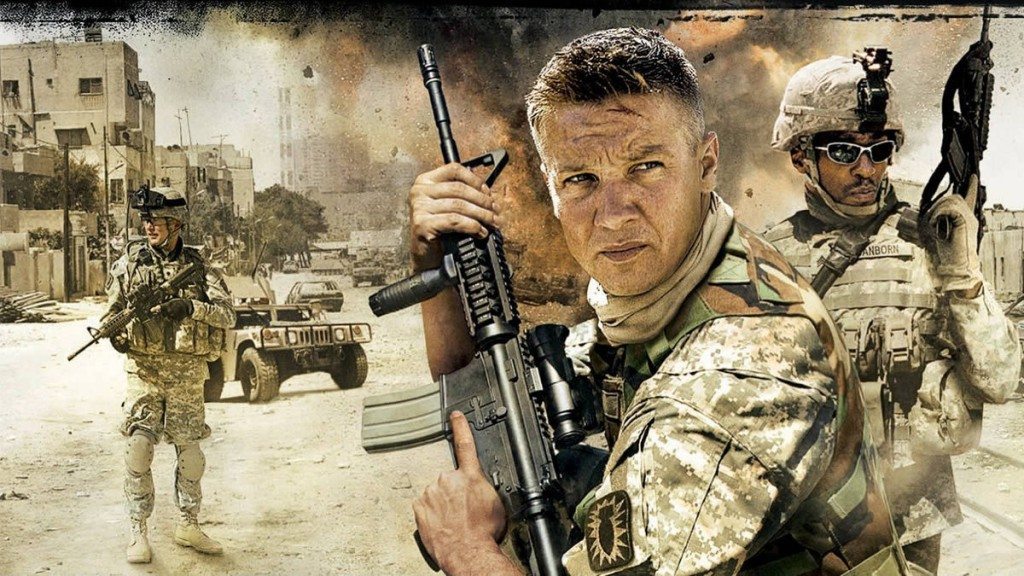 The film that got Renner his first Oscar Nomination for Best Actor, and got Kathryn Bigelow in league with the best directors, is a psychological insight into the minds of the soldiers. I love watching war-movies and this is one of the best. Bigelow wanted to cast lesser known actors for this, and we're glad she did so. In all his roles, Renner brings a touch of relatability. You would be watching a film and say that 'yeah, I know someone like that'. And it is this sentimentality that filled life in Renner's portrayal of Sergeant First Class William James.
Read More: Katherine Heigl Movies and TV Shows