Jasjit Singh Gill better known as Jimmy Shergill made his cinematic debut with the controversial and cult classic movie Maachis in 1996. He came to limelight for his roles in films like Mohabbatein, Yahaan, and Munna Bhai MBBS. This angry young man of Bollywood is known for his intense image while showcasing his sublime acting skills. Lately, he has been focusing on his Punjabi origins and has gradually become a superstar in the ever-growing Punjabi film Industry. His movies like Dharti and Hero have been blockbusters not only in India but also Australia and Canada, the prime box-office destinations for Pollywood.
Here is the list of top Jimmy Shergill movies that he has done in a two decade long career. Which is your favorite film on the list?
12. Yahaan (2005)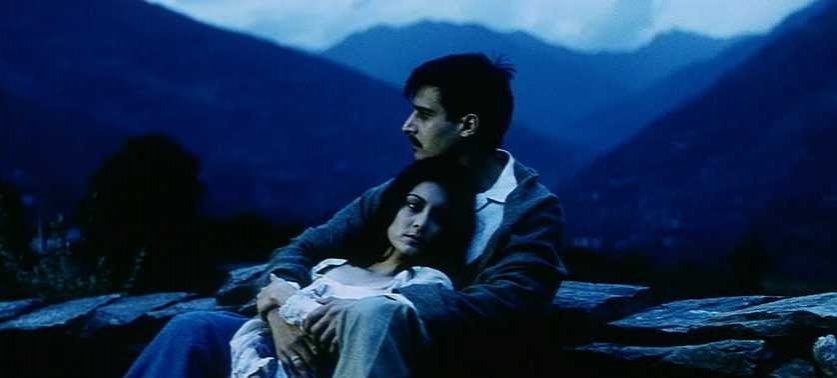 Amidst the norms of society and taboo of India-Pakistan tension Captain Aman (Jimmy Shergill) of the Indian army and a local Kashmiri girl Adaa dare to fall in love. Their lives face extreme danger when Adaa's brother is suspected to be a terrorist and Aman is deployed to catch him before he does something foolish. A love story tore by India-Pak relations; this is a romance cum war movie.
11. Saheb, Biwi aur Gangster Returns (2013)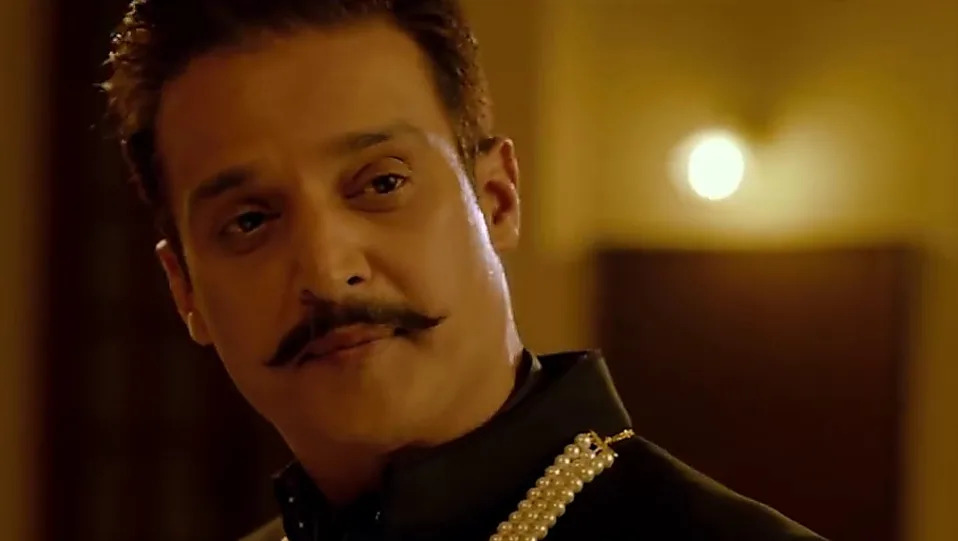 Aditya Pratap Singh has returned and how. Paralyzed by an accident and her wife Chotti Rani's betrayal, Raja Aditya spends his days seething with anger. A new player Indrajeet Pratap enters the equation, bent on taking revenge from Aditya for destroying his family's honour. The plot thickens when Aditya falls for Indrajeet's lover Ranjana making the tussle a quartet of betrayal.
10. Munna Bhai M.B.B.S. (2003)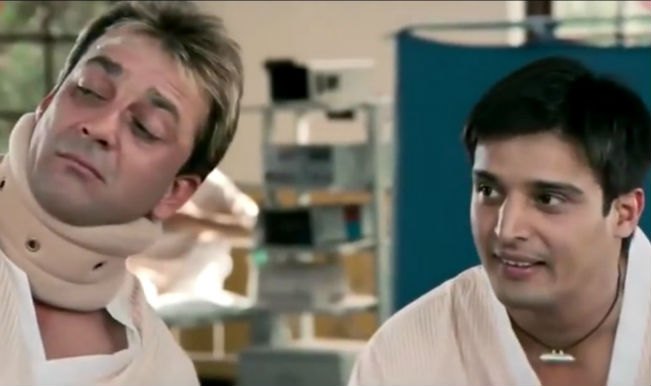 Murli Prasad Sharma, the seemingly innocent child of a schoolmaster, is famous in Mumbai as Munna Bhai. Dealing with kidnapping and extortion, the local Don's world shatters when his father is humiliated, and he comes to know that his son is not a doctor. To avenge his father getting disrespected, Munna enrols in a medical college to prove he can become a doctor. In a fun-filled adventure, the crazy goon not only wins the heart of his tormentor and the love of his life but also teaches the people around him how to live their life.
9. Mohabbatein (2000)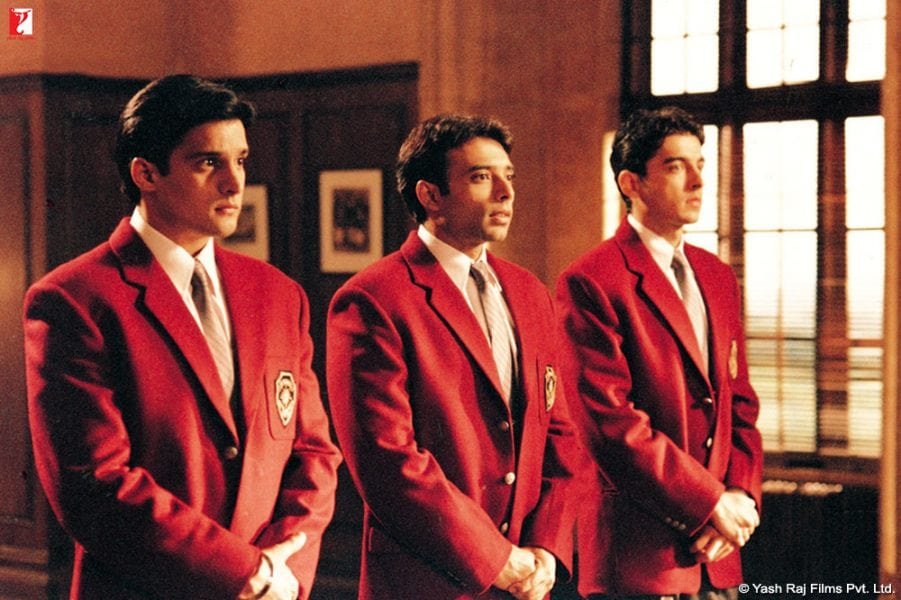 Narayan Shankar is the principal of an all-boys boarding school called Gurukul. After his daughter committed suicide, he stopped believing in love and made sure his students don't even think about going beyond the circle of his discipline. Enter Vicky, Karan and Sameer, three students who dare to love in the loveless confines of the Gurukul. Can the trio with the help of a wildcard Raj Aryan succeed in changing the mind of the stubborn principal?
8. Mel Karade Rabba (2010)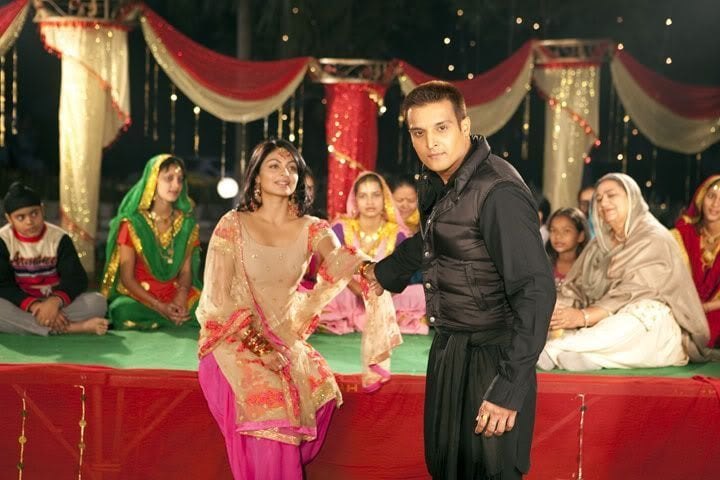 Rajveer Gill is the bad boy of college who doesn't care about anyone but himself. When due to an honest mistake he gets introduced to Seerat, Rajveer falls in love and vows to change his life. However, when Seerat comes to know his reality, she rejects him and runs to his arch-enemy Nihaal. Will Rajveer let the love of his life remain with Nihaal or stop Seerat's marriage inspite of starting their love with a lie?
7. Tanu Weds Manu (2011)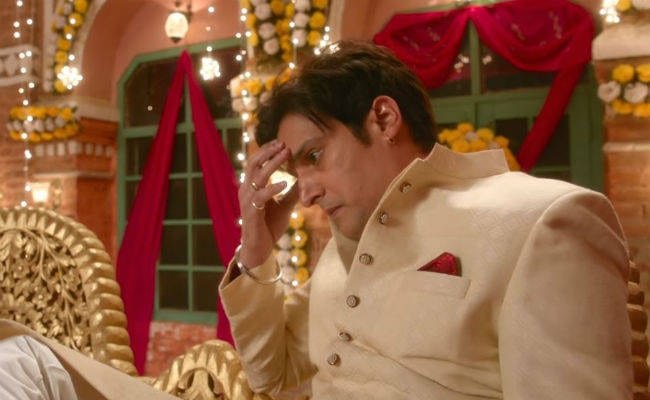 Manu Sharma is an NRI doctor who on being forced by his parents goes to see an Indian girl for marriage. He falls for the eccentric and crazy Tanu at first sight, but sadly the feeling is not mutual. After few months the couple meets again, and it seems Tanu has also taken a liking for the shy and cool-headed doctor. The complicated and unconventional love story gets further confusing when Raja Awasthi, Tanu's ex-flame enters the equation. In a standoff, Raja and Manu stand opposite each other trying to figure out who Tanu loves.
Read More: Best Irrfan Khan Movies
6. Traffic (2016)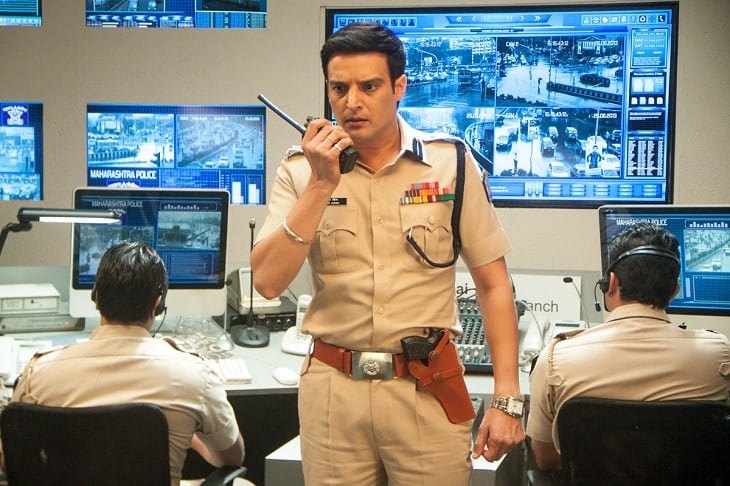 Traffic is a suspense thriller taking place over one day. Superstar Dev Kapoor's daughter urgently needs a heart transplant in Pune. In Mumbai, the heart of an accident victim is available. Only problem? In torrential downpour and lack of air transport, who will dare to do the impossible? Irresponsible traffic constable Godbole is given the responsibility to transport the heart to Pune safely. Overseeing and monitoring the whole journey is Joint Commissioner Gurbir Singh whose own reputation and job is on the line. Will Ria survive?
5. Shareek (2015)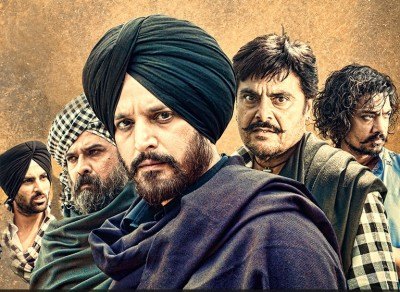 While Shareek in Punjabi means 'to share', sharing is a thing rarely practised between Shareeks. In Punjab, the word 'Shareek' is used to refer to cousins who more often than not are the enemies of a family because of the value placed on land the co-own. When Jassa's father is killed he murders his responsible cousin and flees to the UK to avoid getting arrested. Time flies by, while Jassa's lover marries someone else, and his nephews grow with their mother. When the same bane of family war threatens the future of his nephews and long-lost son, Jassa must return to India even if it may end up in his death.
4. A Wednesday (2008)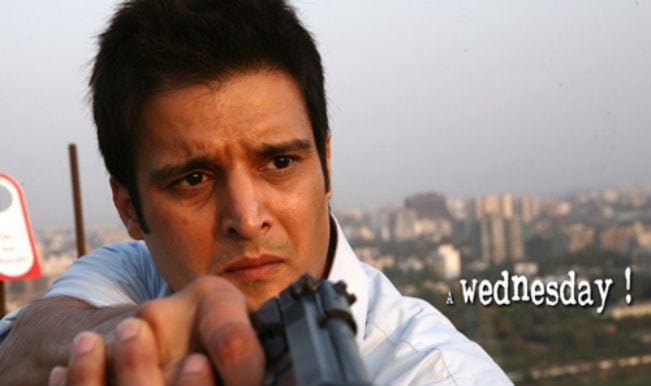 Police Commissioner Prakash Rathod is in the Control room because a mysterious terrorist has demanded the freedom of three other terrorists lest he will start serial bomb blasts all across Mumbai. With half the population of Mumbai under threat, Prakash has called his best officers Jai and Arif to assist him in apprehending the perpetrator. Will the trio be able to catch the mastermind who seems to be one step ahead of them in every aspect?
3. Saheb Biwi Aur Gangster (2011)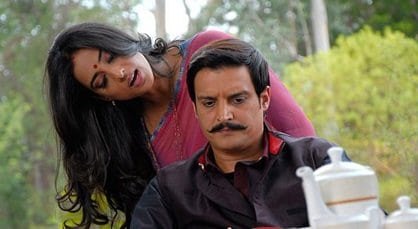 Raja Aditya Pratap Singh lives with his mentally unstable wife, Chotti Rani. Fed up with his regal life Aditya Pratap wants to enter politics and take control of his late father's immense wealth. Standing in his path is his political enemies who send Bablu to end his life. When Bablu arrives in Raja's household, he falls for Chotti Rani and makes his own plan not only to kill Raja but also take control of his wife and royal wealth.
2. Dharti (2011)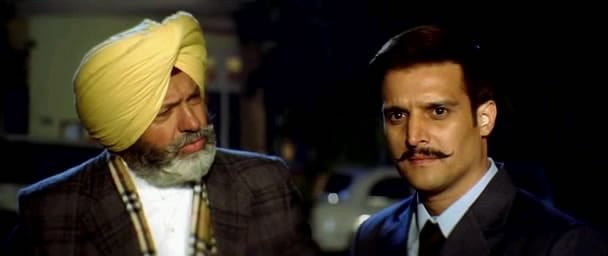 Starring Jimmy Shergill and Surveen Chawla, Dharti is a political thriller based on the family system of political leadership followed all around Punjab. When the race of Punjab's Chief Minister turns personal with current Deputy CM's son getting murdered, a blood war seems impending. Amidst this frenzy, Squadron Leader Jasdeep Singh Wadala the prodigal son of the Deputy CM returns to find out the reality behind his brother's death. How the young politician reaches the perpetrator with all the parties involved, is what gives the plot a suspenseful and very entertaining ending.
1. Maachis (1996)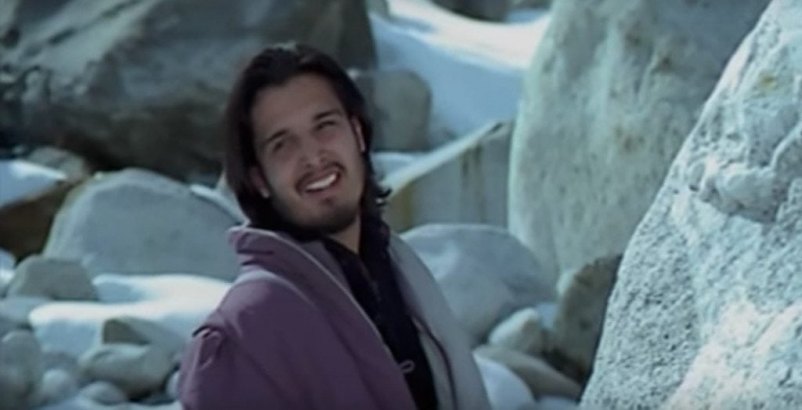 Kripal is a poor man who lives with his fiancee and her brother Jaswant in Punjab. When Jaswant is arrested by the police and killed due to their conspiracy to catch some militants, Kripal is enraged at his friend's death. When he doesn't get justice from the conventional means, Kripal decides to take the law into his own hands and joins the same militant group which killed Jaswant. Struggling with the ordeals of a common man's life and ignited with the injustice being done to the Sikh people, Jaswant becomes a revolutionary joined by his brother in arms Jaimal Singh aka Jimmy.
Read More: Best Sonakshi Sinha Movies