Jonathan Rhys Meyers has been the King of England and the King of rock 'n roll in his various acting gigs. Initially gaining fame through the 1998 film Velvet Goldmine, Meyers has gone on to do great things in Hollywood.
At 16 as a teen Meyers was spotted by casting agents in a local pool hall and the rest, as they say, is history. Decades, golden globes nominations and several Hugo Boss campaigns later, Rhys Meyers has become a Hollywood heart-throb. Here's the list of top Jonathan Rhys Meyers films that show his talent.
10. From Paris With Love (2010)
From Paris with Love is a 2010 English- language French action film starring John Travolta and Jonathan Rhys Meyers and directed by the French Director Pierre Morel. It tells the story of an unlikely pair of a young employee from the office of the US Ambassador in Paris and an American spy. I don't really get why many people think this is a bad film. I think it's a fantastic film that is all sides thrilling with an engaging story. The performances from its leads is also superb with Travolta playing a tough, no bullshit spy and a vulnerable, fragile performance from Rhys Meyers.
9. B Monkey (1998)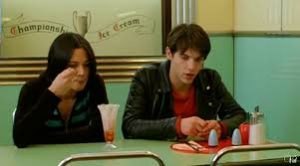 B. Monkey is a British-American 1998 crime drama film directed by Michael Radford. In the film an English school teacher's quiet life is turned upside down when he meets the wildly exciting Beatrice The film is carried by Asia Argento whose charisma is contagious and makes it impossible to become bored with. Argento gives a complex reading on Beatrice a role that offers her a lot of opportunities. 's a hugely stylish film and is beautifully shot.
8. Bend It Like Beckham (2002)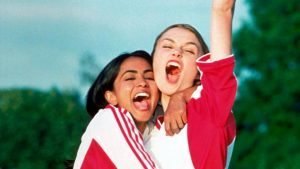 Named after the famous David Beckham free-kick curls, Bend it like Beckham is a 2002 comedy film produced, written and directed by Gurinder Chadha. The film stars Parminder Nagra, Keira Knightley and Jonathan Rhys Meyers. It follows an 18-year-old Indian girl in the UK who becomes infatuated with football despite her parent's disagreement. Bend it like Beckham is a surprisingly entertaining flick that is inspiring, compassionate and sly serves as a social commentary. Nagra and Knightley have wonderfully likeable characters and both actors manage to balance their characters tremendously.
7. August Rush (2007)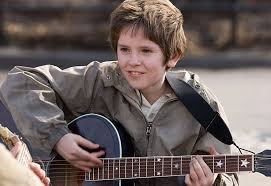 August Rush is a 2007 American drama film directed by Kirsten Sheridan and stars Kerri Russell, Jonathan Rhys Meyers, Freddie Highmore and Robin Williams. It involves an 11-year-old musical prodigy living in an orphanage who runs away to New York City. However predictable, August Rush is a sentimental tale that thrives on evocative music and great performances. It is an ambitious story to tell and almost falls short of it, but there are too many charming moments in the movie for it to fail.
6. Velvet Goldmine (1998)
Velvet Goldmine is a 1998 British-American drama film directed and co-written by Todd Haynes. Set in the early 70's, it tells the story of the fictional pop star Brian Slade. The film stars a great cast that includes Jonathan Rhys Meyers, Ewan Mcgregor, Christian Bale and Toni Collete. Velvet Goldmine is an electrifying project that is devilishly flamboyant and all out stylish. This trippy movie takes you on a whirlwind tour of Brit glam rock. It is clever, fascinating, audaciously ambitious. The fashion (costume design) captures the mood of the era so well.
Read More: Christian Bale Movies
5. Titus (1999)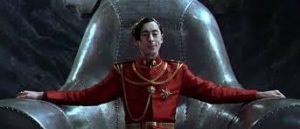 Titus is a 1999 Italian-American-British film adaptation of William Shakespeare's revenge tragedy Titus Andronicus, about the downfall of a Roman general. The film stars Anthony Hopkins, Jessica Lange, Alan Cummings and Colm Feore. Problems with it's pacing and runtime are however redeemed by the powerful performances from image strong cast. Jessica Lange in particular steals it every times she appears on screen. It is an audacious adaptation unlike anything you've seen.
4. Mission Impossible III (2006)
Mission: Impossible III (stylized as M:i:III) is a 2006 American action spy film co-written and directed by J. J. Abrams. The third instalment of the franchise stars Tom Cruise as the lead of course and supported by Phillip Seymour Hoffman, Michelle Monaghan, Ving Rhames, Billy Crudup and Jonathan Rhys Meyers. As the Mission Impossible films never fails to do, the film is filled with well choreographed actions sequences with stunning special effects. The fast paced action thriller outdoes it predecessor(MI:II) with its pulse pounding excitement as well as engaging story.
3. Ride With the Devil (1999)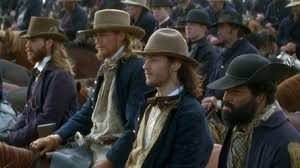 Ride with the Devil is a 1999 American Civil War Western film directed by Ang Lee. It stars Tobey Maguire, Jewel, Skeet Ulrich, Jeffrey Wright, Simon Baker and Jonathan Rhys Meyers. The events in the film take place in Missouri, amidst escalating guerrilla warfare at the onset of the American Civil War. A visually striking film that is fantastically told in the hands of a director like Ang Lee. A beautiful character study that also contains great pieces of action. Tobey Maguire's master performance as well as the great cast elevates the film.
2. The Governess (1998)
The Governess is a 1998 British period drama film written and directed by Sandra Goldbacher. It's focuses on a Jewish girl who becomes a gentile governess when she is forced to find work to support her family. The film stars Minnie Driver and Jonathan Rhys Meyers in the lead. A beautifully crafted drama about Feminine creativity and passion, set in England during the 1840s. It is an elegant film with good performances from both Minnie Driver and Rhys Meyers as well as Tom Wilkinson.
1. Match Point (2005)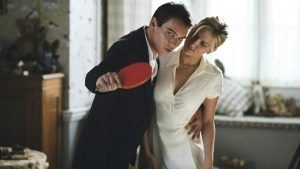 Match Point is a 2005 psychological thriller film written and directed by Woody Allen and starring Jonathan Rhys Meyers, Scarlett Johansson, Matthew Goode and Emily Mortimer. In the film a man marries into a wealthy family, but his social position is threatened by his affair with his brother-in-law's girlfriend. Match-point is a well crafted thriller that focuses on class and infidelity. This is probably one of the best Scarlett Johansson performance as she delivers a darkly sexy yet sophisticated character. Woody Allen's direction deserves all the place as he finally leaves his favourite New York behind and takes on London.
Read More: Scarlett Johansson Movies