Want to keep your kids from interrupting your Zoom meeting? Or do you want to just enjoy binge-watching with them on a Sunday afternoon or on any other day off? There are many movies that promise entertainment for kids, but it is also important to make sure that the content is appropriate.
With that in mind, we bring you a list of G/PG Rated movies that will surely bring your children immense joy as well as teach them morals about love, friendship, and life itself. Here are ten great movies that kids will enjoy that are available for streaming on Apple TV+. And of course, you can join them too and make for the perfect family time because deep inside, we are all kids, or yearn to be so, don't we?
10. Sonic the Hedgehog (2020)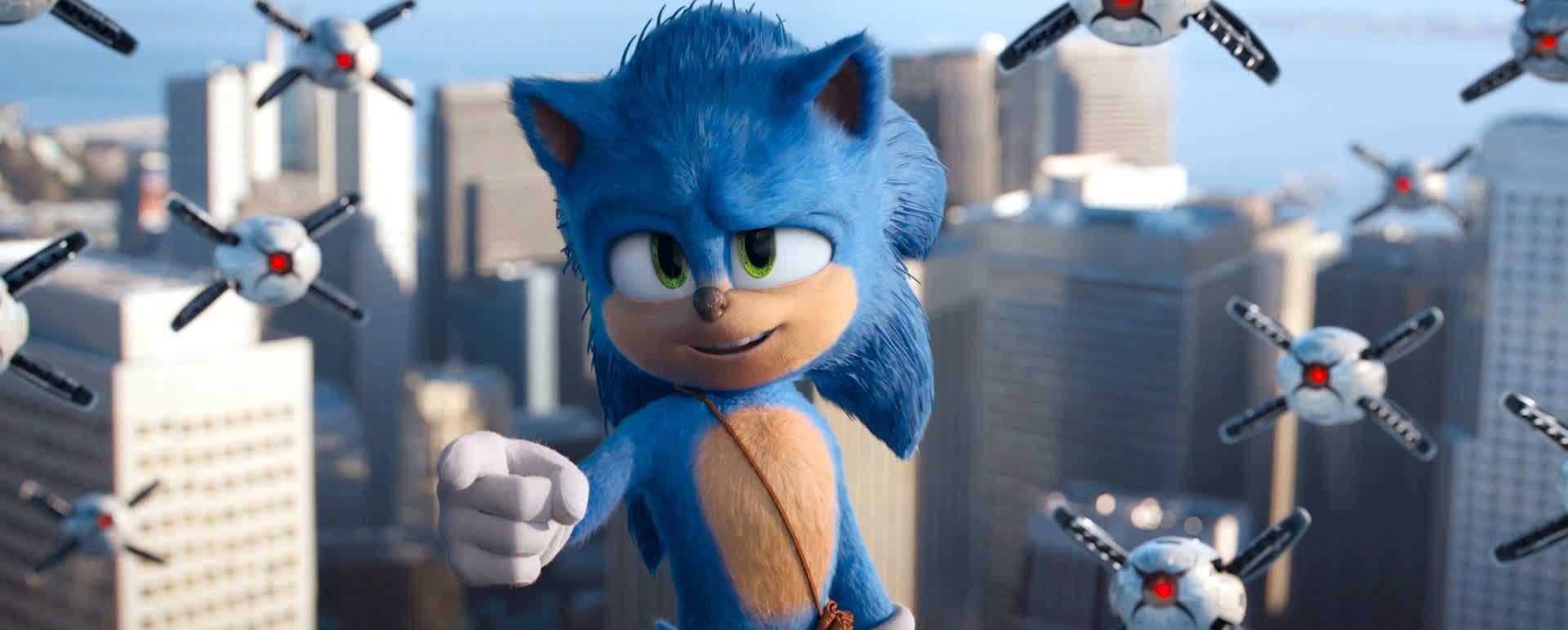 Like 'The Super Mario Bros. Movie,' 'Sonic the Hedgehog' is a live-action/CG movie that is also based on a popular video game character, Sonic, a blue, talking hedgehog that can run very fast. After being sent to Earth as the only way to avoid risking his life on planet Mobius, Sonic (voiced by Ben Schwartz) teams up with Tom Wachowski (James Marsden) to stop the evil scientist Dr. Robotnik (Jim Carrey) from giving shape to his plan for world domination. This guy intends to do so by capturing Sonic and using his energy to power his robots and drones. How Sonic and Tom are able to fight Robotnik while looking for a way for Sonic to leave Earth is what the movie chronicles. It is directed by Jeff Fowler. You can watch the movie here.
9. Lyle, Lyle, Crocodile (2022)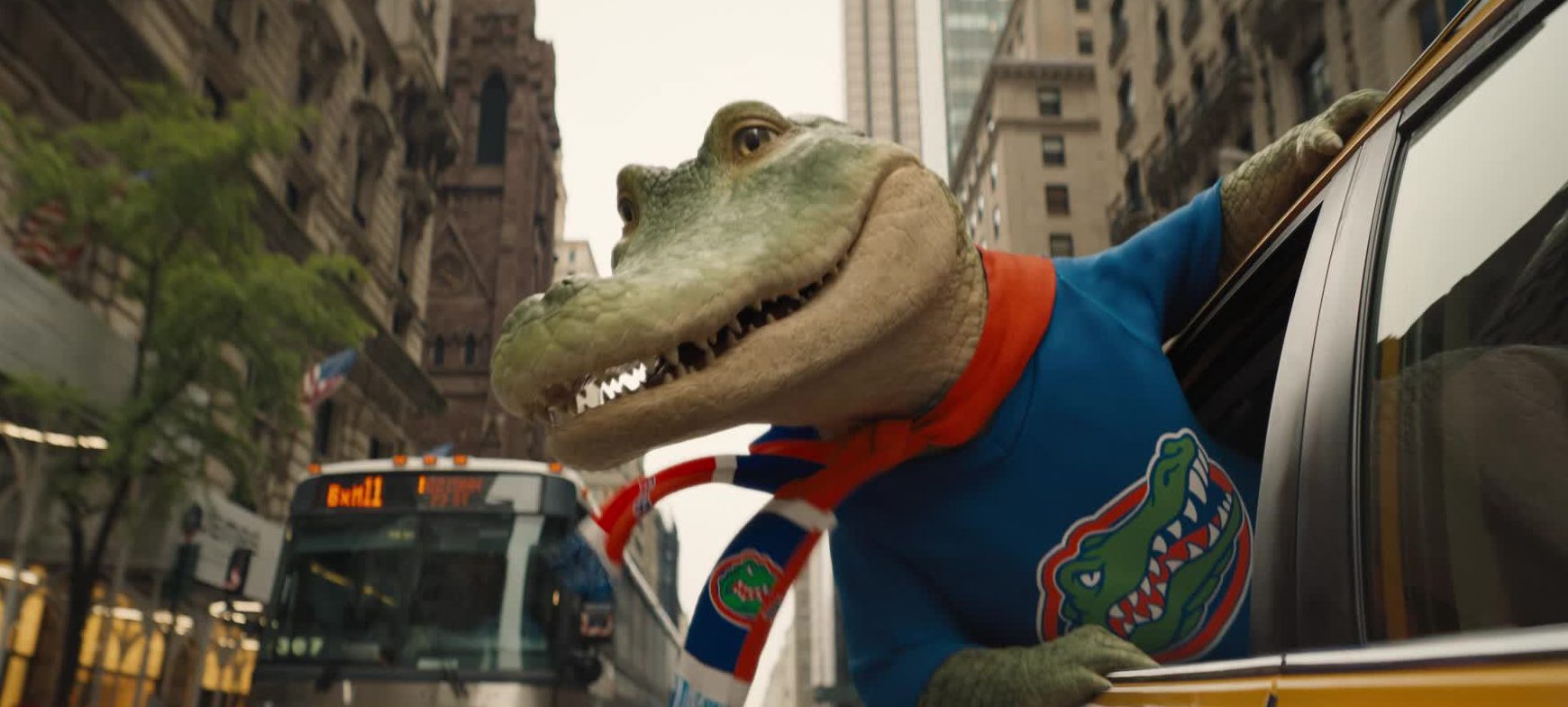 A live-action/CG movie, 'Lyle, Lyle, Crocodile' is based on a children's book of the same name written by Bernard Waber in 1965. The musical story revolves around Lyle, a crocodile who loves to sing. He is befriended by Josh, the kid whose family has just moved into a New York house whose attic has served as Lyle's home since his master Hector (Javier Bardem) left him 18 months ago. Now Josh has to make sure that no one finds out that there is a talking crocodile inside the house, especially their grumpy neighbor, Alistair Grumps. The true-to-form musical is a great watch with none other than Shawn Mendes voicing Lyle. The movie is directed by Josh Gordon and Will Speck. You may watch it here.
8. Spider-Man: Across the Spider-Verse (2023)
A breakthrough in terms of animation, Sony's 'Spider-Man: Across the Spider-Verse' is the second installment of Sony's animated Spider-Verse franchise that centers around Miles Morales (voiced by Shameik Moore), a guy from Brooklyn, New York, who is the first black Spider-Man (in the comics too). This movie shows Miles traveling across the multiverse (the alternate universes) after he inadvertently compromises its very existence. Because of this, he puts himself on the radar of all the Spider-people across all universes, as all of them set out to catch him to prevent further chaos. The movie is bound to serve as a visual treat for the kids, thanks to its vibrant comic style. It is directed by Joaquim Dos Santos, Justin K. Thompson, and Kemp Powers. Feel free to check out the movie here.
7. The Super Mario Bros. Movie (2023)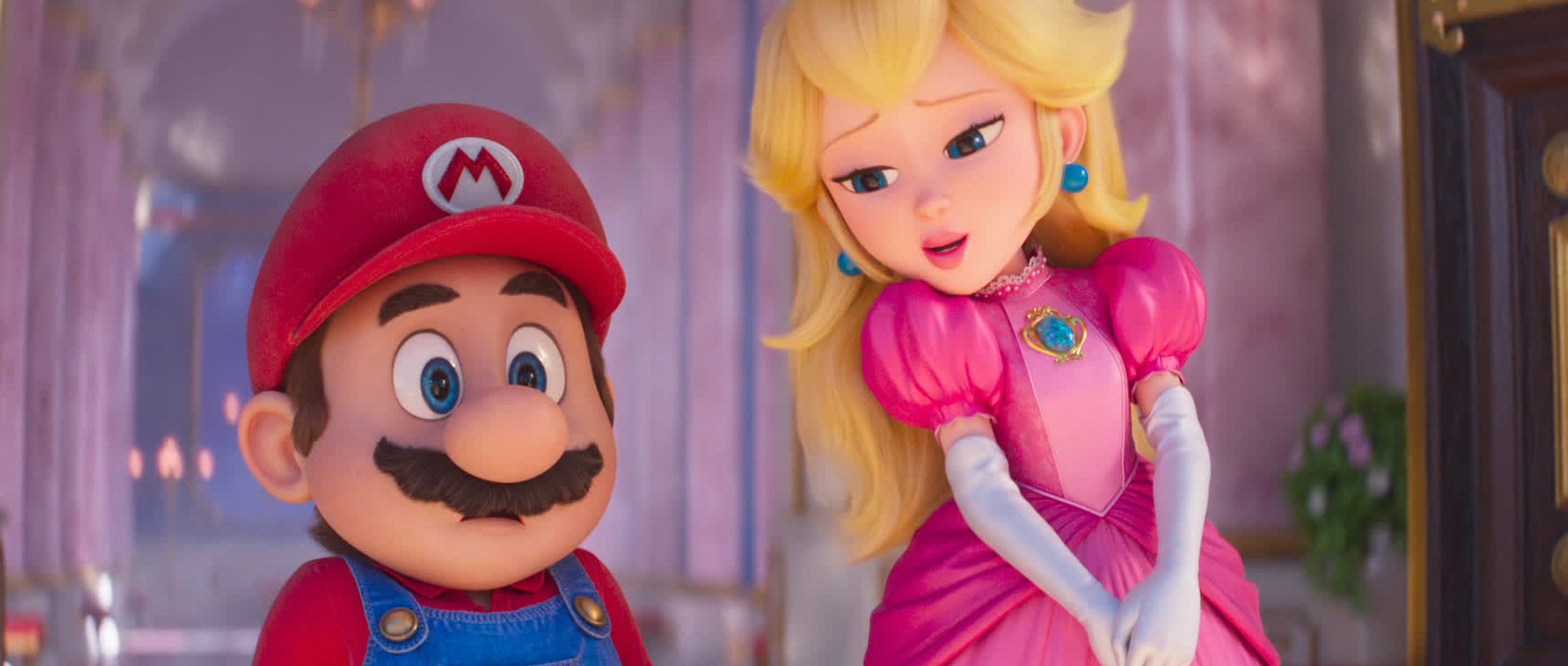 Based on the world-famous video game, 'The Super Mario Bros. Movie' is an animated movie that tells the story of Brooklyn plumbers/brothers Mario (voiced by Chris Pratt) and Luigi (voiced by Charlie Day) who are transported to a different world and get separated when Luigi is captured. What follows is how Mario finds his brother with help from the other creatures in this magical world. If your child has played the game, well enough, but if they haven't, this movie should get them accustomed to a character that was a sensation when it arrived for the first time in 1985 and has since been one of the most beloved video game characters. You can check out the movie here.
6. Luck (2022)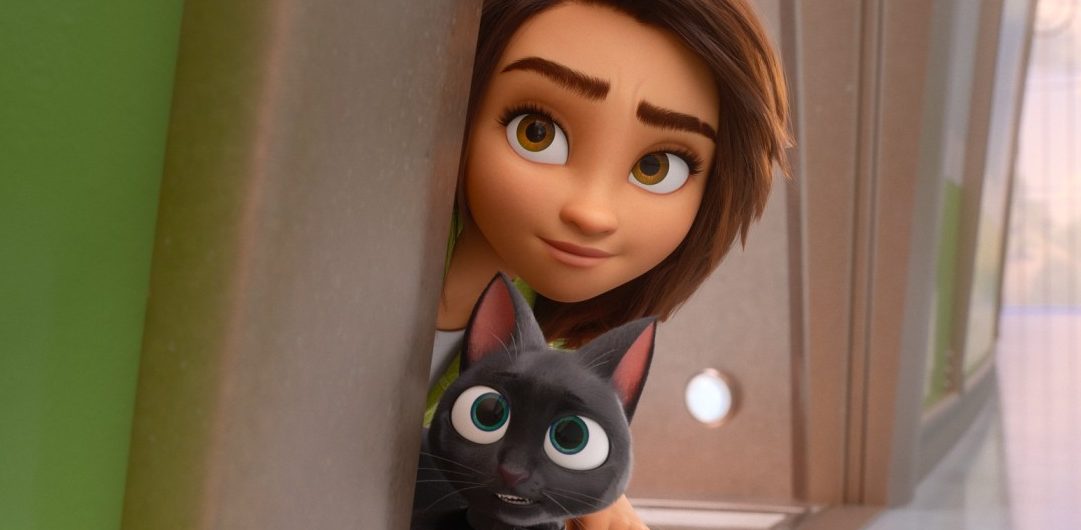 Luck is something that most of us have come to learn the hard way. But if you want to teach your kids about it, there is no better way than this animated movie. 18-year-old Sam Greenfield (voiced by Eva Noblezada) is unlucky in every sense of the word. Everything goes wrong with her until she finds a lucky penny. However, she loses it only for a magical talking cat named Bob (voiced by Simon Pegg) to give her a lesson on good luck and bad luck. But for it, she will have to go to the Land of Luck. The movie is highly entertaining and funny and has been directed by Peggy Holmes. You can watch 'Luck' here.
5. Lightyear (2022)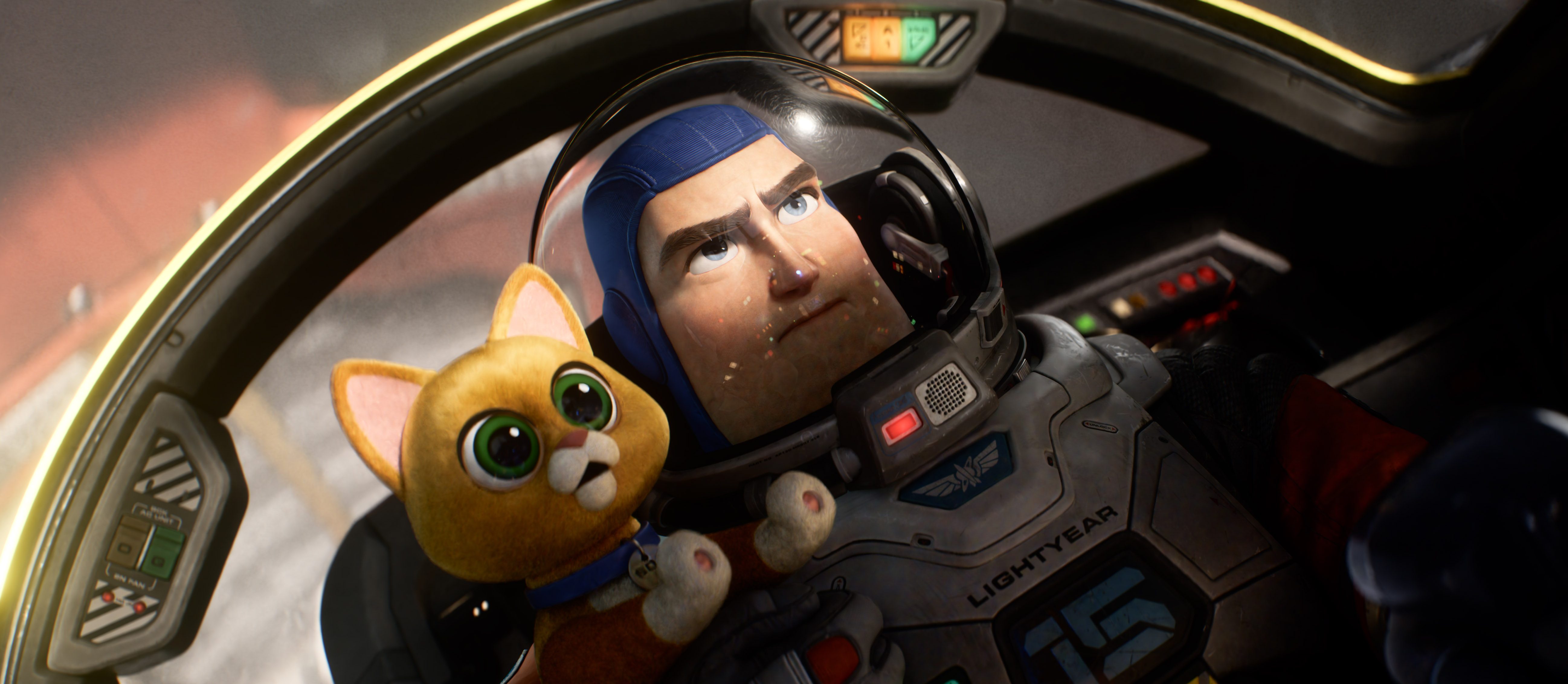 From the 'Toy Story' film universe comes a Disney/Pixar sci-fi adventure featuring the beloved Buzz Lightyear, voiced by our very own 'Captain America' Chris Evans. It is likely that your kids have seen the 'Toy Story' movies, but if not, then you should show them the movies. However, 'Lightyear' is a standalone that centers on the titular character and takes him on an intergalactic mission accompanied by his crew. With stunning visuals and sound effects, 'Lightyear' is a must-watch for kids and the millennials who grew up with the 'Toy Story' movies. You may watch it here. To infinity and beyond!
4. Elemental (2023)

One of the best animated movies to have been released this year is the Disney/Pixar movie 'Elemental,' which is set in a world where the different elements of nature are anthropomorphic. Directed by Peter Sohn, it deals with a potentially impossible love story of a fire character, Ember (Leah Lewis), and a water character, Wade (Mamoudou Athie), showing how they can co-exist together. At a deeper level, it is a story of a family of immigrants (water characters) trying to become a part of their new city that has a different culture symbolized by a different element, i.e., fire. A beautifully crafted story with deep meaning and equally gorgeous visuals, 'Elemental' promises a lot more than just fun. You can stream it here.
3. Wolfwalkers (2020)

We fear what we do not understand, and this is especially applicable to kids. 'Wolfwalkers,' directed by Tomm Moore and Ross Stewart, centers on Robyn (Honor Kneafsey), a girl who accompanies her hunter father to Ireland to bring an end to the last wolf pack. But fate has other things in store for her as she comes face to face with young Mebh (Eva Whittaker), who is a wolf-walker (she can become a wolf at night). The two become friends, only for Robyn to realize how wrong she was about wolves. Will she be able to stop her father from killing her friend and the wolves? 'Wolfwalkers' got a Best Animated Feature nomination at the 2021 Academy Awards. You can stream 'Wolfwalkers' here.
2. The Iron Giant (1999)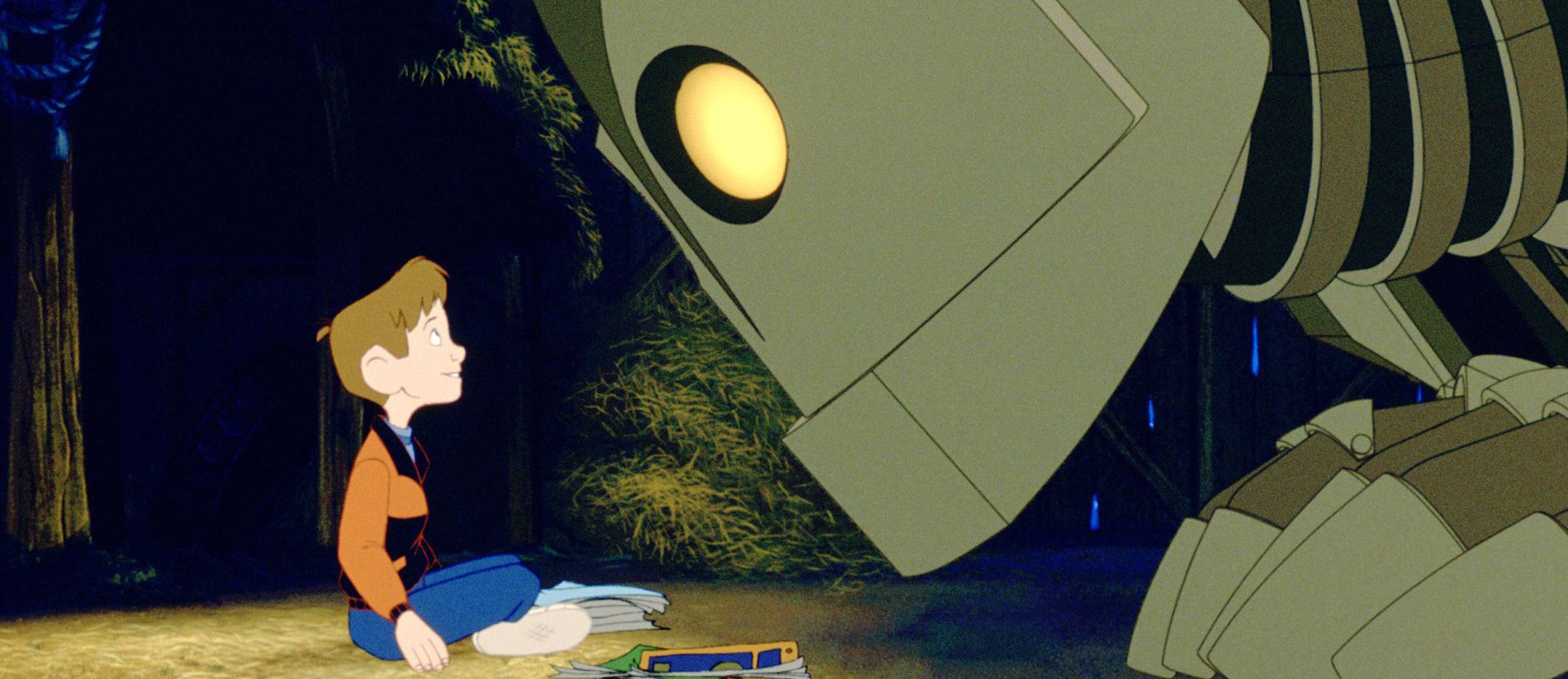 A 24-year-old movie that has still managed to remain fresh, 'The Iron Giant' is based on the 1968 novel 'The Iron Man' by Ted Hughes. Directed by Brad Bird, it shows a nine-year-old boy, Hogarth Hughes (Eli Marienthal), who befriends a 50-foot-tall alien robot (Vin Diesel) from outer space that has crash-landed on Earth. The question is how to hide such a huge secret from others, especially the U.S. government, which doesn't take any extraterrestrial incident or entity lightly and will surely do all in its power to kill the friendly giant if it is discovered. A tale of love and friendship, 'The Iron Giant' is one of the best movies for kids out there. You can stream it here.
1. Spirited Away (2001)

A magical phenomenon, 'Spirited Away' is a Japanese movie that tells the story of 10-year-old Chihiro (voiced by Rumi Hiiragi (Japanese)/Daveigh Chase (English)) who arrives at an abandoned amusement park with her parents. But there's more to the park than just amusement as her parents are transformed into pigs, and she is pulled into a supernatural world full of spirits that are controlled by Yubaba (voiced by Mari Natsuki (Japanese)/Suzanne Pleshette (English)), a witch. She must work with Haku (voiced by Miyu Irino (Japanese)/Jason Marsden (English)), a mysterious boy, to save her parents and return to the earthly plane before losing herself to Yubaba's sorcery. Directed by internally acclaimed Hayao Miyazaki, 'Spirited Away' is a movie about self-discovery that masterfully blends reality and magic to give the viewers, who in this case is your kid, a cinematic experience they will love. You may watch 'Spirited Away' here.
Read More: Best Pixar Short Films