Humans and animals have co-existed for a long time, but there is a constant tug of war as far as resources are concerned. 'Wolfwalkers' is an animated Celtic-inspired fantasy film, praised for its voice work and the profound message it carries. Robyn's (Honor Kneafsey) father, Bill (Sean Bean), is tasked with getting rid of the wolves in the nearby woods so that the people of Kilkenny can carry out farming activities. Robyn discovers a magical world in the woods when she meets the free-spirited Mebh (Eva Whittaker).
Although no one believes it, the shape-shifting Wolfwalkers do exist, and soon Robyn experiences it first hand as she turns into one. Robyn and Mebh become instrumental in saving the wolf pack as they try to relocate to a new home. After watching this compelling story of human connection with animals, we have curated a list of films you will relish. You can watch several of these movies like 'Wolfwalkers' on Netflix, Hulu, or Amazon Prime.
7. White Fang (2018)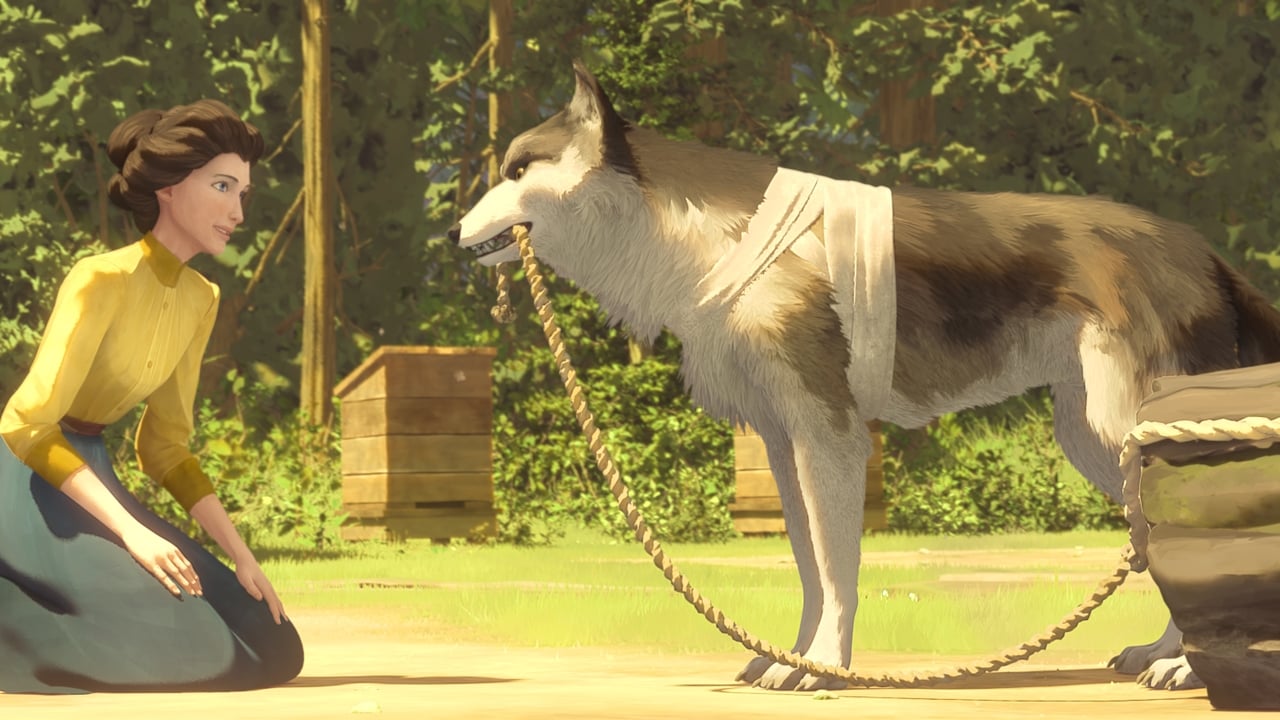 Animals do not understand or play by the rules that humans have set on the planet. We are not as strong and tough as most of the wild animals. However, we have survived, thrived, and gained control to some degree because of our intellect and ability to rationalize. But do we always use it well? 'White Fang' follows a young wolfdog pup who gets separated from his family. His life completely changes as his close interactions with humans take him on a journey he could never imagine.
He experiences love, kindness, greed, exploitation, all in one lifetime, as he is "owned" by different people. Humans have the unique ability to empathize. 'Wolfwalkers' compels empathy from the viewers as the characters themselves get a taste of what it is like to be an animal in the world that humans apparently "own."
6. Madagascar (2005)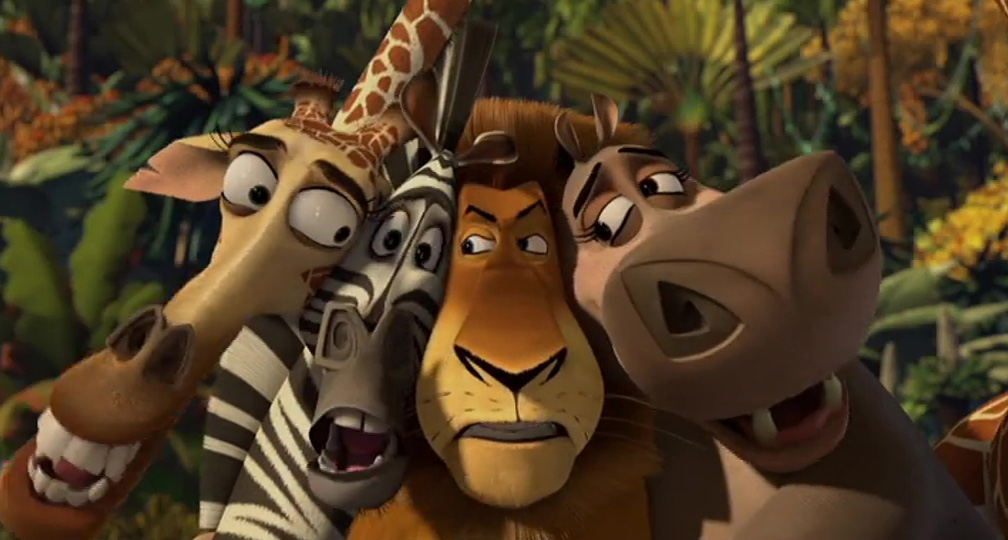 It would be a grave injustice if we did not add this film to the list. 'Madagascar' proved to be a smashing hit among the viewers when it released and even went on to become one of the highest-grossing films of 2005. The movie follows animals at the Central Park Zoo of New York, who are bored with their life in captivity and dream of going to the "Wild." The movie is not set in an alternate world but present-day New York.
The interaction between humans and animals in the film is relatable to most people in urban spaces since a zoo is the closest most of us will ever get to animals like these. The anthropomorphic quality of the characters helps us connect with them and their emotions intensely. Ben Stiller, David Schwimmer, Chris Rock, and Jada Pinkett-Smith do a phenomenal job of voicing the characters Alex, Melman, Marty, and Gloria, respectively.
5. Jurassic Park III (2001)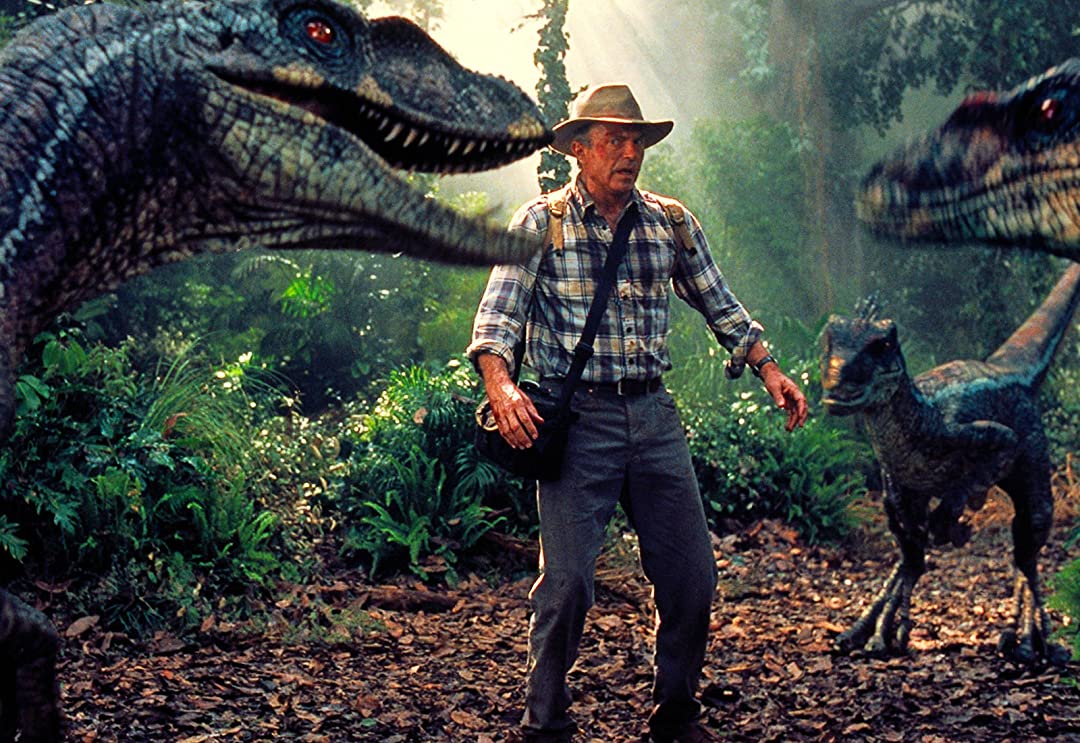 This science-fiction adventure is the third film of the 'Jurassic Park' film series. The movie uses CGI to bring ancient beasts to life. The theme is similar to 'Wolfwalkers' as it explores the consequences of human interference with nature. With scientific advancements over centuries, humans often make the mistake of "playing God," but nature is always one up in that aspect. As much as we would like to see nature as a subset of our existence, the truth is we stand a slim chance to survive if left in the wild. This film reiterates that some things are bigger than us, and we have no control over them.
4. Alpha (2018)
As we know, dogs have evolved from wolves, and their relationship with humans changed the world forever. This historical adventure film takes us back to the last ice age, where one of the earliest known relationships between a human and a wolf is forged. The film is a story of survival, but unlike in 'Wolfwalkers' where the wolves are hunted, this film depicts a time when a man finds himself searching for shelter in a world dominated by wild animals. It might be an intense watch for younger audiences, but surely they will appreciate the budding emotional bond between Keda and Alpha (the wolf).
3. Togo (2019)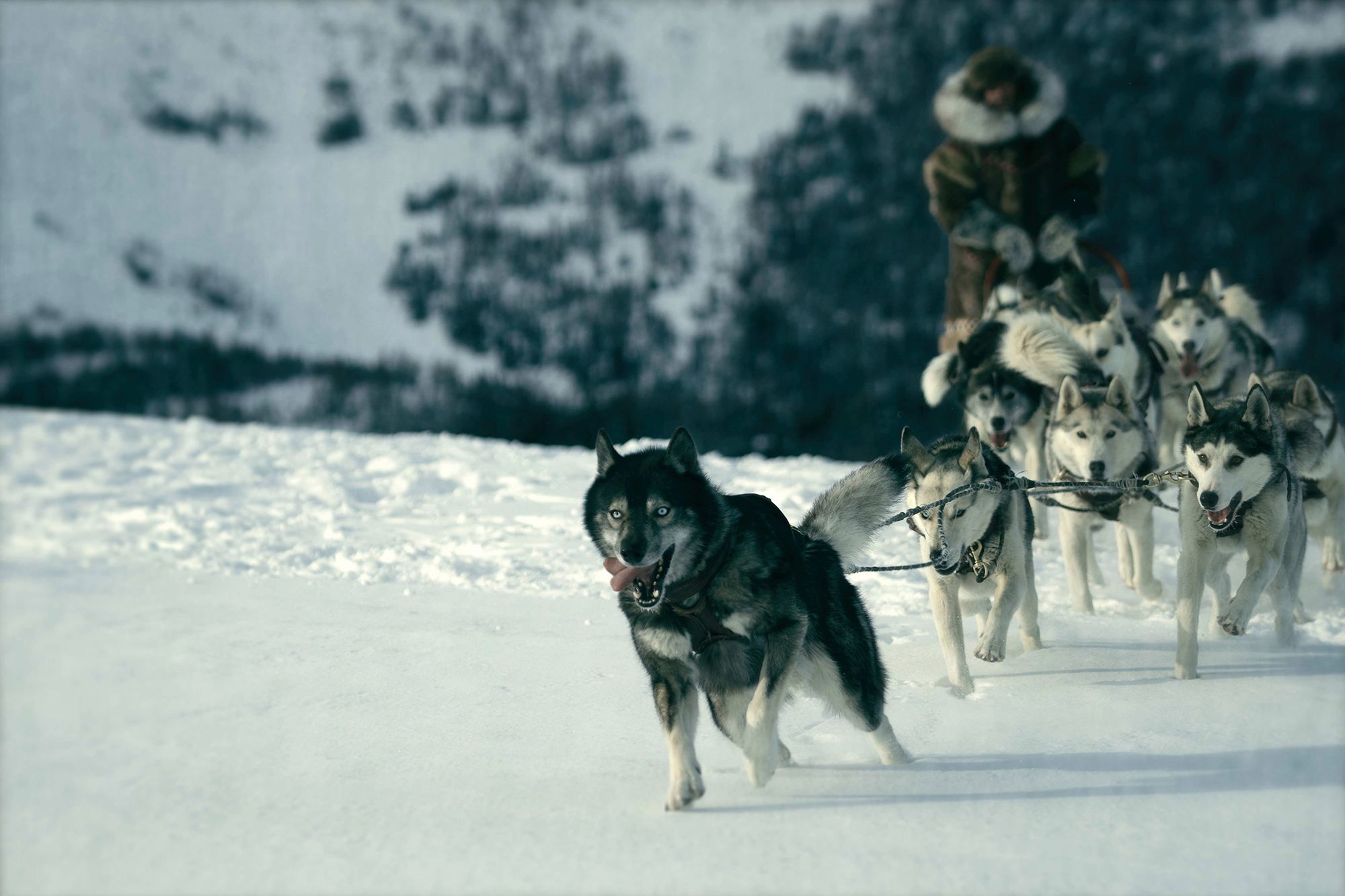 This touching adventure drama is based on the true story of a Siberian Husky called Togo. Set in 1925, it showcases how the Alaskan village of Nome is plagued with diphtheria, and the only way to transport vaccines is by a sled dog relay. Togo leads the pack of sled dogs that run the longest distance through the most difficult terrain and over breaking ice. The phenomenal connection between Togo and his trainer Leonhard Seppala (Willem Dafoe) makes this film extraordinary. One can see how drastically their relationship changes over the years. Togo goes on to save not just Seppala but the lives of countless others who are suffering.
2. How to Train your Dragon: The Hidden World (2019)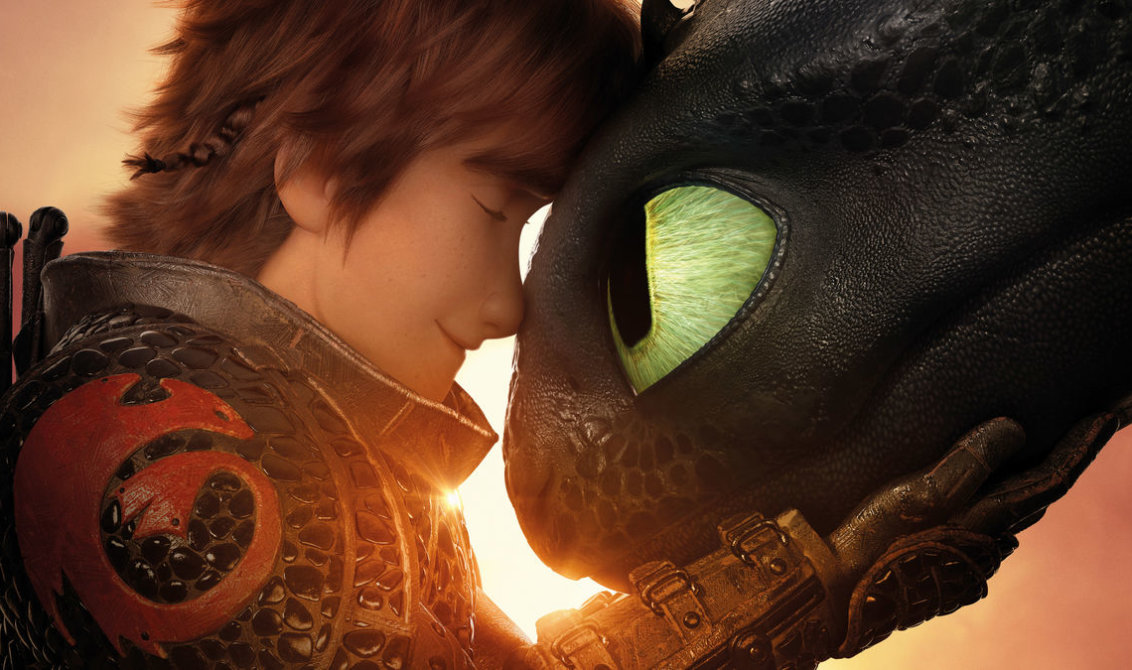 Dragons have been a fascination for centuries, and this computer-animated action film indulges in the fantastical world where humans and dragons interact with each other. Hiccup and Astrid do their best to find a safe haven for the dragons called "The Hidden World" since dragons are being hunted to the point of extinction. Hiccup decides that unless humankind learns to co-exist with the dragons, the fantastical creatures will remain hidden for their safety.
In 'Wolfwalkers,' Robyn and her Wolfwalker friend, Mebh, do something similar for the wolves and lead them safely to a new home. You might be surprised to know that Kit Harrington (Jon Snow from 'Game of Thrones') lends his voice to the character Eret, who is a dragon hunter-turned rider.
1. The Jungle Book (2016)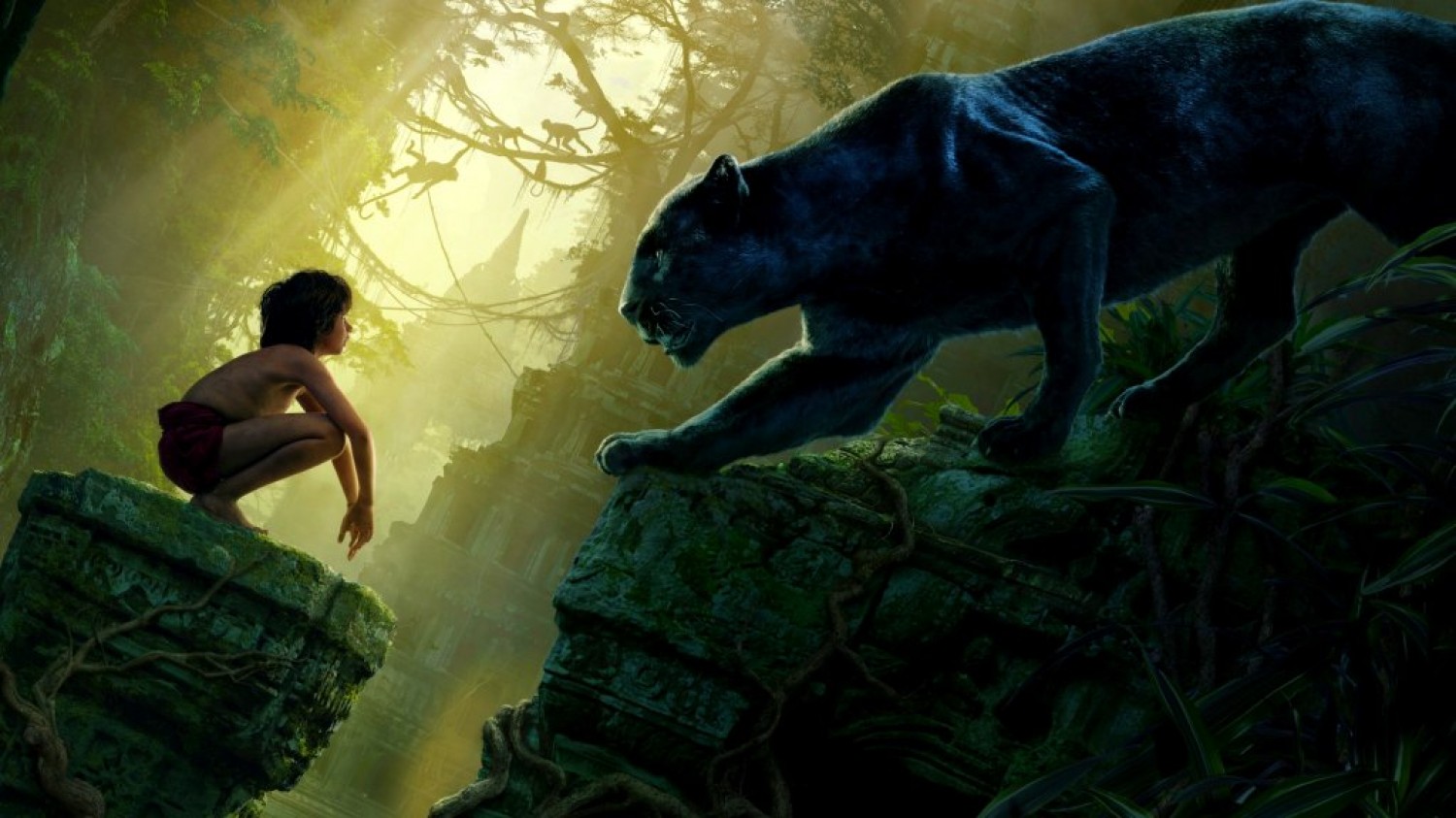 This classic movie signifies the importance of being in tune with nature. When one learns to respect and take care of Mother Nature, she takes care of you. Mebh definitely reminds us of Mowgli. Both live among animals as one of them and have a strong symbiotic relationship with the so-called beasts. 'The Jungle Book' is a live-action/CGI film based on the eponymous collective works by Rudyard Kipling.
A "man-cub" brought up by wolves, Mowgli embarks on a journey that defines his life. Neel Sethi's performance as Mowgli is guaranteed to impress you, while Bill Murray, Ben Kingsley, Idris Elba, Scarlett Johansson, and Lupita Nyong'o are some of the notable actors who lend their voice to the iconic characters of this Oscar-winning film.
Read More: Best Animal Movies of All Time