Long before huge producers started capitalizing on these movies, Marathi film industry has been ahead of its time. It's known for taking up socially relevant or taboo topics as much as it's complimented for making massive family entertainers. And, let's not forget, Indian Film Industry owes its origin to the land of Maharashtra. It continues to produce the most phenomenal directors and talented actors who genuinely understand what they're doing. As a Maharashtrian kid, born and raised in Delhi, Ma 2017 saw a surge of great Marathi films. This list is an effort to mention the top Marathi films of 2017 at a single place.
12. Bhikari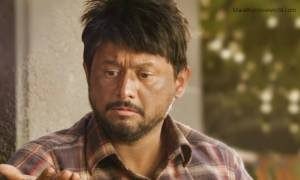 Ganesh Acharya's way of choreography, lame yet interesting, filters into his style of film-making to create a well-packaged masala flick that's bound to entertain you with its romance, action, and emotion. A spoilt rich brat ends up on streets begging and getting embroiled in street fights. The movie exacerbates Swapnil Joshi's star status and offers some old-school amalgamation of all possible genres in one movie.
11. Nadi Vahate
Now let's come to the serious stuff. We all are aware of the dire problem of water shortage in rural Maharashtra. Dipping into relevant issues like sustainable development, rainwater conservation and river water preservation, this movie is a ray of hope. It gives constructive solutions for tackling these problems and beautifully portrays the relationship the village community has with the river. The pace of the film complements the boom and surge of the tides of the river.
10. Hrudayantar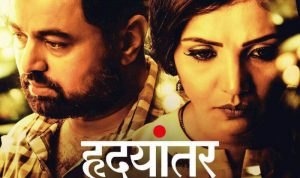 This movie reunited the most talented actors of Marathi film industry as a well-off couple that's grappling with their troubled times and brittle marriage. Renowned fashion designer, Vikram Phadnis, made his directorial debut with this warm and heartfelt story that celebrates familial bond and happiness over money and work. A fairly realistic portrayal, instead of being a miracle vehicle, Hrudayantar is one such attempt at close to life story-telling we all have been waiting for.
9. Faster Fene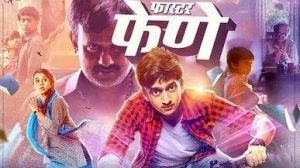 This fast-paced and witty roller-coaster-ride of a film brings back the beloved character of Faster Fene created by Bha Ra Bhagwat that has been entertaining Marathi kids for generations. A story of a charming and curious young man, with the help of his friends, tries to investigate a crime. In the process, he himself gets entangled in the nuisance. Directed by Aditya Sarpotdar, with a talented star-cast of Amey Wagh, Parna Pethe, and Girish Kulkarni, it's a must watch.
8. Muramba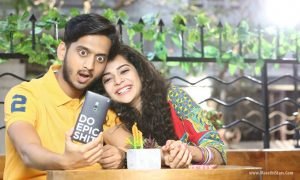 It's a movie about a seemingly made-for-each-other couple suddenly breaks up and their parents try to reunite them by overcoming the generation gap and talking to them in their own language. It churns your emotions while bringing a smile to your faces. Actors like Chinmayee Sumeet, Sachin Khedekar, Amey Wagh and Mithila Palkar deliver stellar performances.
7. Gachchi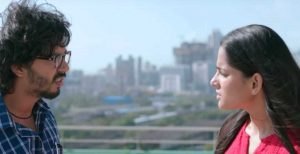 Director Nachiket Samant made an indie-style film with a mass appeal. I would like to call it an experimental film which, very conveniently, passes as a mainstream, unexpected situational comedy. It's a simple story about how two strangers, played by Priya Bapat and Abhay Mahajan, who, fortuitously, meet at a building's terrace converge their sorrows that might help them end the day on a better note than it had started. The director took a massive risk by shooting the whole movie in one location and managed to impress the audience with flying colours.
Read More: Tamil Movies 2017
6. Baapjanma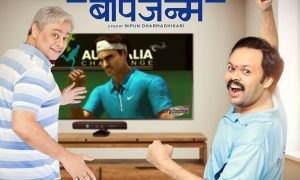 Bhaskar Pandit has finally come to terms with his retirement and his wife's death by stepping into a routine life. But, everything changes when he, on getting diagnosed with cancer, plans to mend bridges with his estranged children. Director Nipun Dharmadhikary, in his very first film, tells a beautiful, emotionally emboldening story of companionship, parenthood, and family. I stars actors like Sachin Khandekar, Pushkaraj Chirputkar, Sharvari Lohokare and Satyajeet Patwardhan.
5. Bandookya
It is a movie about the tribal community that we, as urban middle-class elites, conveniently forget to count while making ridiculous claims about holistic development and societal reforms. Directed by Rahul Manohar Chaudhari, it delves into the social structure, wedding ceremonies, dowry system and misogyny of tribal societies. Unabashedly real and unequivocally direct, this movie is a must watch for all those who wish to see the harsh realities of our society into the eye.
4. Dashahriya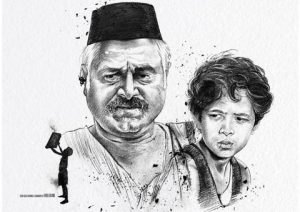 Hinduism is replete with a hierarchical caste system that takes a toll on everyone's life. Krivants, a section of the Brahmin community that performs last rights, are despised by other Brahmins for commercializing it. Living in extreme poverty, this community exploit the family of the deceased. In the backdrop of these layered and conflicting tendencies, this movie explores the childhood of those belonging to the community. This Sandeep Patil film somehow managed to evade the eyes of the Hindu Right and see the light of the day.
3. Ubuntu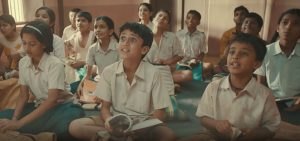 Marathi actor, Pushkar Shrotri, made his directorial debut with this movie. Addressing the acute problems of rural India like the school drop out rate and lockdowns with utmost finesse and maturity, Ubuntu looks as interesting as its name sounds. It is an innocent tale of how an earnest schoolmaster and his diligent students struggle to keep their school from closing down. Shot with tasteful cinematography and meticulously written scenes, this movie is a must watch.
2. Kaasav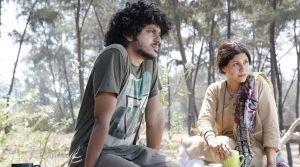 Directed by the award-winning film director duo Sumitra Bhave and Sunil Sukhtankar, it is a layered and intricately crafted story of a young suicidal guy, Manav (Alok Rawade), who finds himself in Janaki's (Iravati) home. Janaki, who, after her bitter divorce, is herself trying to find meaning in her life at the olive ridley turtle conservation programme, conjures up a safe and warm haven for Manav to recover.
1. Kaccha Limboo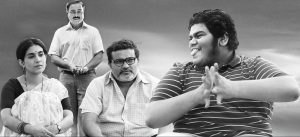 Director Prasad Oak takes the biggest risk of making an emotionally intense and socially relevant movie in black and white. Beautifully performed by Sonali Kulkarni, Ravi Jadhav, and Manmeet Pem, it is a solemn drama catches a firm hold. It is a story of a lower-middle-class couple laboring to make ends meet while trying to retain their sanity in dealing with a mentally challenged son whose adolescent hormones have started kicking in. It taps into our deepest fears by bringing to light every taboo idea devoid of political correctness.
Read More: Best Telugu Movies 2017