A Ukranian model, Olga Kurylenko started her modelling career at the age of 13 and made her cinematic debut in 2005. She attracted international attention for playing a Russian prostitute in Hitman (2007) and a Bond girl opposite Daniel Craig in Quantum of Solace (2008). After that, Olga didn't look back and went on to star opposite Tom Cruise in the blockbuster dystopian drama Oblivion (2013).
This Ukranian Beauty will undoubtedly continue to show her talent in many future movies. Before that, however, we wanted to quench the thirst of her fans with her best films to date. Here's the list of top movies of Olga Kurylenko. Cheers.
10. Kirot (2009)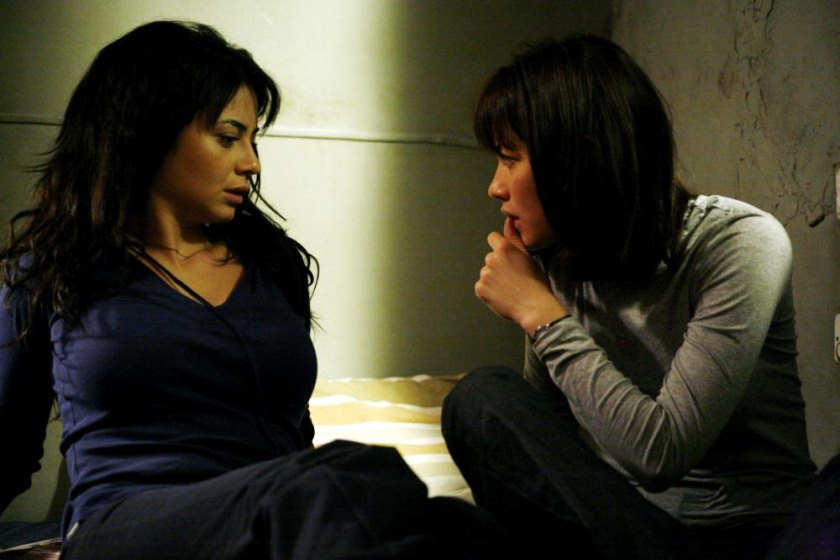 Living next to each other in an old dilapidated building are two women fed up with their lives. Galia, a slave for the Russian mafia has to assassinate people every time her masters want. Eleanor, on the other hand, is an oppressed wife exploited by her husband every day. In an attempt to escape their captive life, both women plan to kill their tormentors.
9. Max Payne (2008)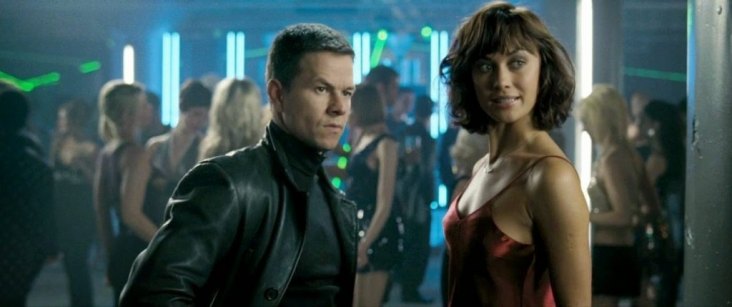 Based on the famous PC game of the same name, Max Payne is the story of a police detective whose wife and baby have been murdered. He wants to find the people responsible but isn't getting any leads. A fateful encounter ends Max up with Mona Sax who thinks he has killed her sister. After the misunderstanding is cleared the couple team up to find the people responsible for not only the deaths of their dear ones but also for a massive drug operation in the city.
8. To the Wonder (2012)

On a trip to Europe Neil falls for Marina, a young divorced mother. Filled with passion, the couple moves to Oklahoma where relationship problems start brewing. Marina falls for the local pastor, and Neil rekindles the love with her old flame. Amidst the relationship problems, will the young lovers find their spark back?
7. The Correspondence (2016)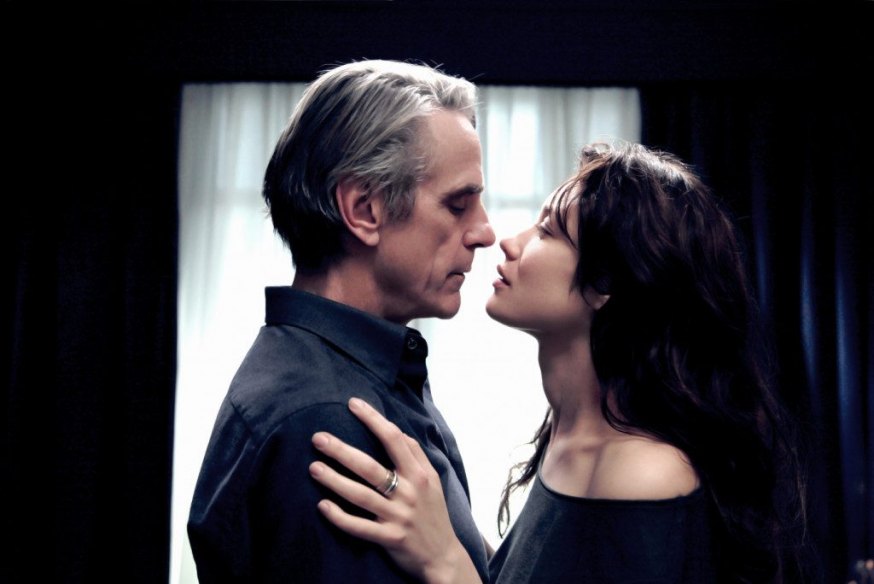 Ed an astrophysics professor and Amy his PhD student are having an extramarital affair. They correspond using emails and bare their heart to each other while they are not on their romantic escapades. However, strangely Amy keeps receiving messages from Ed even after he dies from a Brain tumour mysteriously. A suspenseful and romance-ridden mystery, this movie is one of the best performances of Olga Kurylenko.
6. The Ring Finger (2005)
Iris who used to work for a bottle washing factory has changed jobs after losing her ring finger in an accident. She has gotten a new job at a weird laboratory. It is not long however that Iris finds the work strange and the place stranger. After Iris begins a troubled relationship with her boss, she starts to peel the layers of secrecy beneath which the truth lies.
Read More: Mark Wahlberg Movies
5. Momentum (2015)
A master thief Alex gets roped in by her former partner for one last bank heist. While on the heist, Alex accidentally steals a flash drive containing incriminating evidence against a senator. When the Senator comes to know about this, he sends his best assassins to apprehend her and recover the evidence. Will the heist actually end up being Alex's last?
4. The November Man (2014)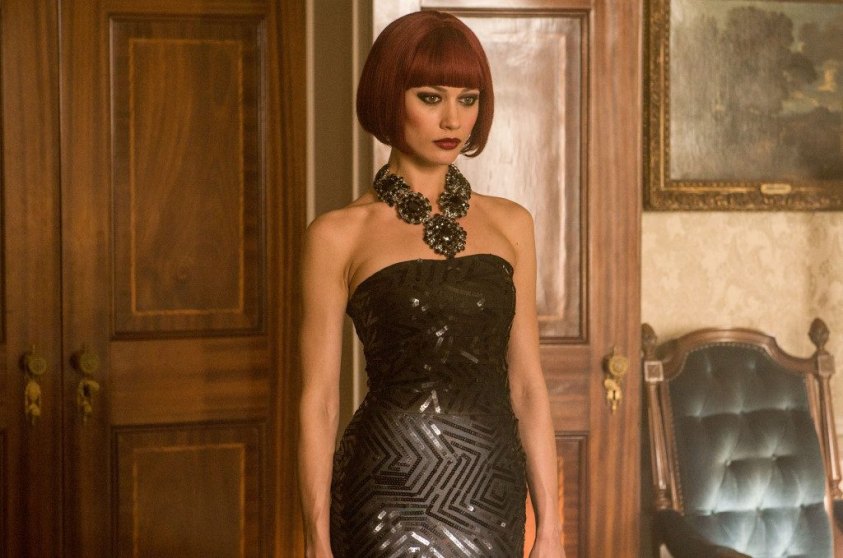 A recent film of Pierce Brosnan, The November Man, is part-Taken and part-Atomic Blonde. An ex-CIA extraction specialist Peter is contacted by his previous employer to get a woman out of Russia. She is thought of having crucial information regarding the President-elect of Russia, and the crimes he committed during the Chechen war. Will the November Man be able to escape the cold confines of Russia and find out the truth about his mission?
3. Quantum of Solace (2008)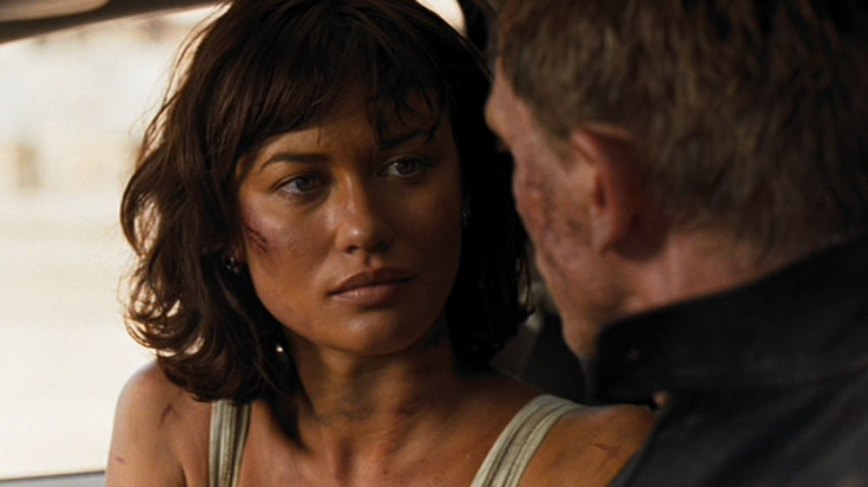 After finding out about an impending assassination attempt on M's life, 007 decides to go deeper down the rabbit hole to find out more about the criminal organisation playing hide and seek with MI6. After meeting a mysterious girl Camille who wants revenge from the same organisation for her family's death, James finally starts catching on the trail. To stop the perpetrators from implementing their nefarious plans Bond will have to go against his instincts and rise up from the Quantum of Solace.
2. Hitman (2007)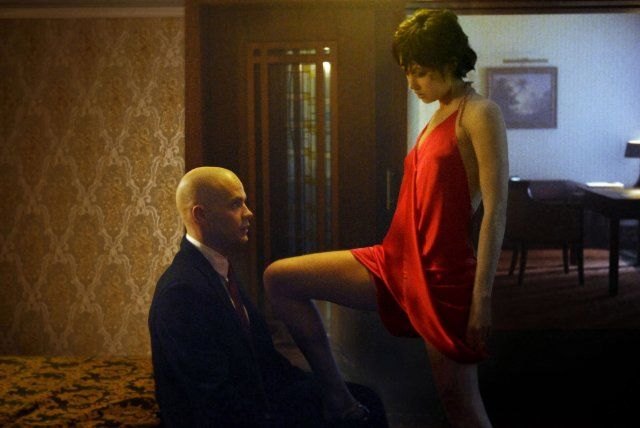 When Agent 47 got the job of killing the Russian President he expected it to be just another day in the life of a master assassin. The tables are turned when the ruthless killer is framed in a political conspiracy with both police and Interpol on his trail. The involvement of a beautiful but lost Russian girl Nika only complicates the equation stirring some unknown feelings in 47's stone heart.
1. Oblivion (2013)

Wanna see the world get destroyed and starting over? Well, you're in luck. It's the year 2077, and sixty years after a war with extraterrestrials, the planet now lies in waste with toxic-radiation everywhere. All humans have left Earth except two people, Jack (Tom Cruise) and Victoria (Andrea Riseborough), whose duty is to oversee the extraction of remaining natural resources especially water. The couple's life changes when a girl called Julia (Olga Kurylenko) crashes with her cryo-pad in their sector. She knows everything about Jack and a darker truth which makes them both realise that a twisted conspiracy is at work against the entire humankind. Can one man defy all odds and save the rest of humanity from a complete wipeout?
Read More: Tom Cruise Upcoming Movies