Dive into the vibrant world of Punjabi cinema from the comfort of your home as we unveil the best Punjabi movies and shows on Netflix. With a rich tapestry of culture, emotions, and a dash of Bollywood flair, Punjabi entertainment has carved its niche on the global stage. In this curated selection, we bring you a cinematic journey that transcends borders, blending heartwarming tales, foot-tapping music, and the unmistakable Punjabi zest. Whether you're a fan of rib-tickling comedy, soul-stirring drama, or simply craving a dose of bhangra beats, this collection has something for everyone. Let's celebrate the spirit of Punjab, one screen at a time.
7. Mahi NRI (2017)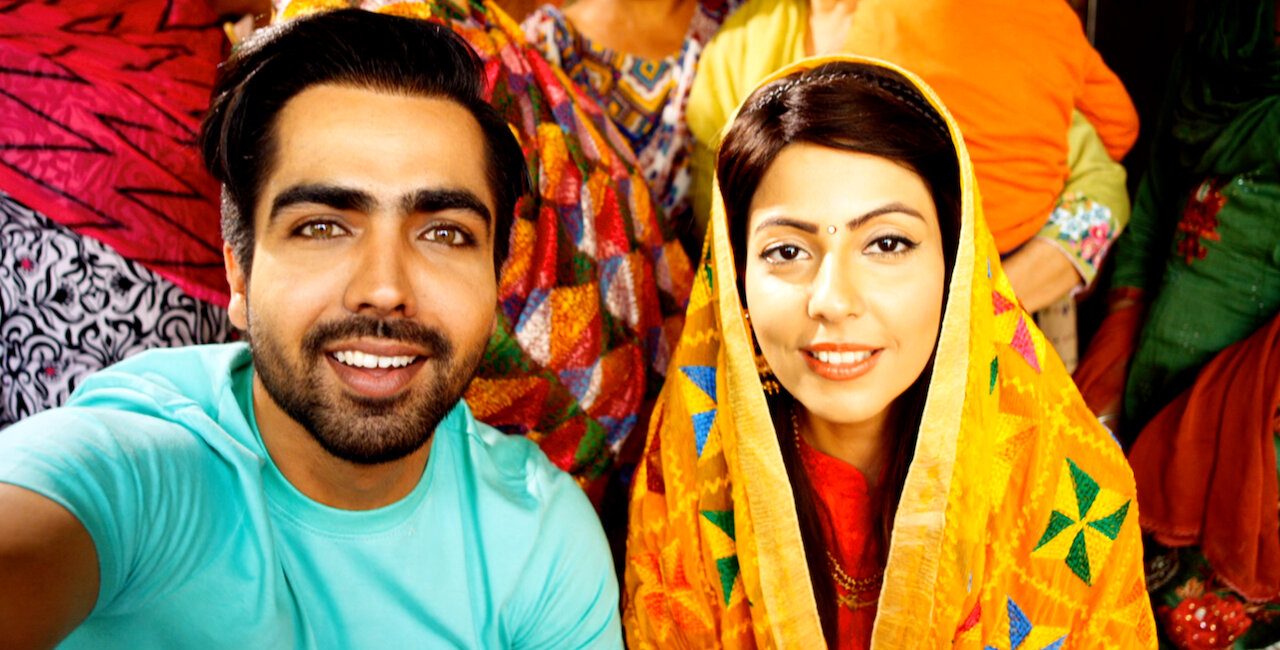 Directed by Gaurav Bavdankar, 'Mahi NRI' is a tender Punjabi film that revolves around the life of a young Punjabi man named Sherry (Hardy Sandhu), who relocates to England to pursue his dreams but faces a cultural clash. As he navigates the complexities of life abroad, he falls in love with a local girl (Poppy Jabbal). The film beautifully captures the essence of the NRI (Non-Resident Indian) experience, showcasing the struggles, humor, and emotional journeys faced by Punjabi youth abroad. With a blend of relatable storytelling and foot-tapping music, 'Mahi NRI' is a good Punjabi movie that resonates with the diaspora and fans of Punjabi cinema. Feel free to check out the film here.
6. High End Yaariyaan (2019)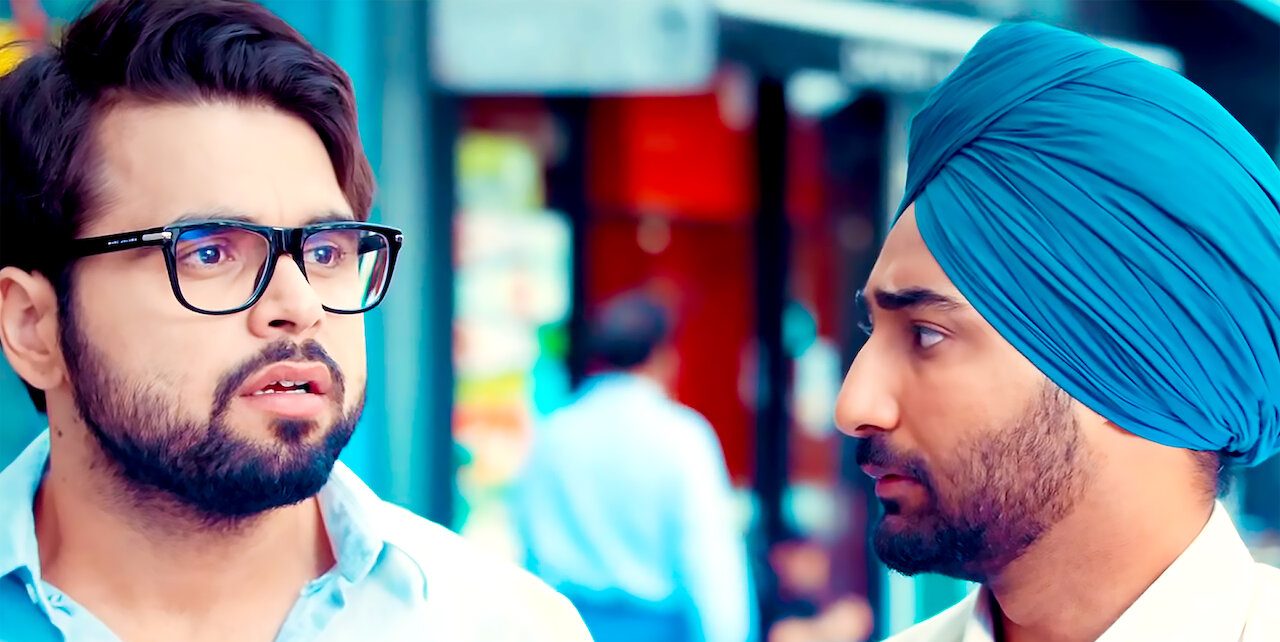 'High End Yaariyaan' strikes a harmonious balance between humor and heart. The Pankaj Batra directorial revolves around the lives of three friends — Karan, Harry, and Meet, who are inseparable until their paths diverge. While the film provides its fair share of laughs, it delves deep into the complexities of male friendships, love, and personal growth. What makes it a standout Punjabi movie is its ability to tackle relatable themes with sensitivity, all while maintaining a light-hearted ambiance. The movie's compelling narrative, charismatic performances, and evocative soundtrack make it a refreshing addition to Punjabi cinema. You can watch the movie here.
5. Qismat (2018)
'Qismat' stands out as a stellar Punjabi movie due to its compelling storytelling, emotional depth, and exceptional performances. It expertly weaves a poignant tale of love, heartbreak, and destiny, resonating deeply with audiences. The film explores intricate human emotions with sincerity, making it relatable to a wide audience. It revolves around Shiva, a young man, and Bani, a vibrant girl, whose lives take unexpected turns as they grapple with love and fate. The film is beautifully helmed by director Jagdeep Sidhu, who brings authenticity and sensitivity to the narrative. Anchored by brilliant performances from Ammy Virk and Sargun Mehta, 'Qismat' strikes an emotional chord, making it a standout in Punjabi cinema. Feel free to check it out here.
4. Bhaji in Problem (2013)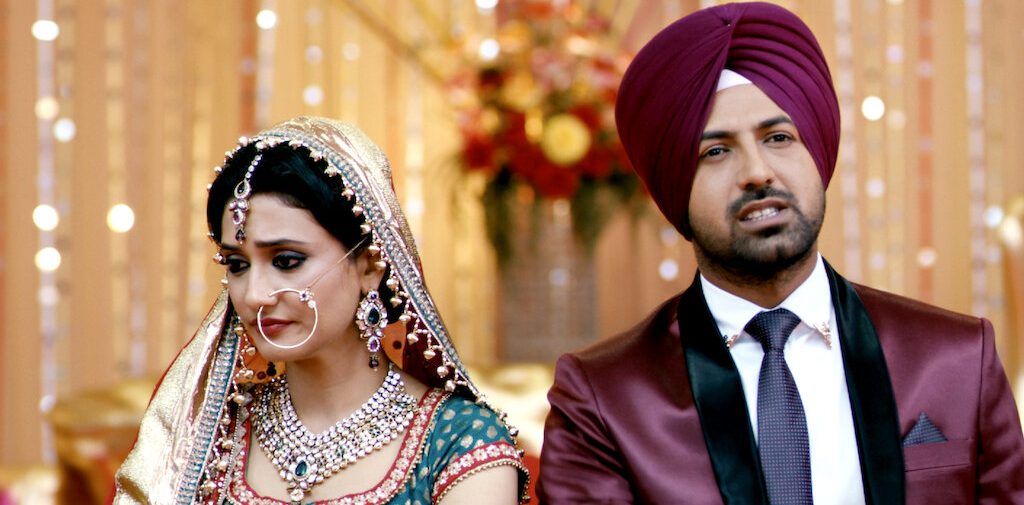 'Bhaji in Problem' earns its reputation as a great Punjabi movie by ingeniously combining humor with social commentary. Directed by Smeep Kang, this film boasts a stellar ensemble cast, including Gippy Grewal, Akshay Kumar, and Om Puri. The plot is a hilarious tale of a man leading a double life with two wives, resulting in uproarious chaos. What sets it apart is its ability to tickle funny bones while also shedding light on societal norms and the consequences of deceit. 'Bhaji in Problem' is a testament to Punjabi cinema's knack for delivering laughter and thought-provoking insights in equal measure. You can stream the film here.
3. Kohrra (2023)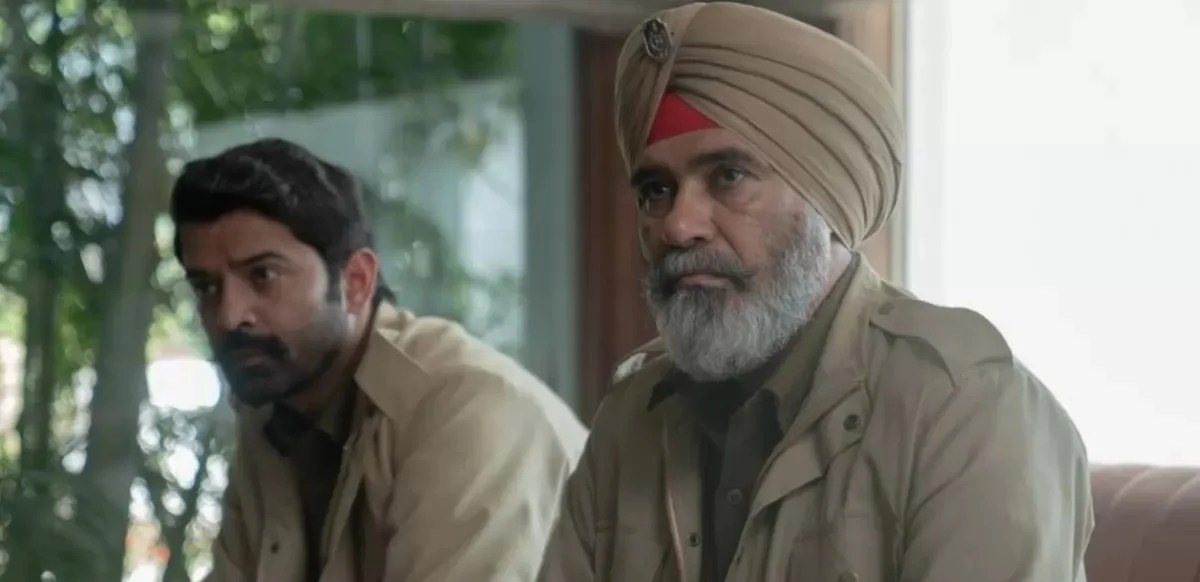 Netflix's gripping Indian Punjabi-language series, 'Kohrra,' helmed by the brilliant Sudip Sharma, delves into a crime thriller that transcends traditional boundaries. In the plot, the mysterious death of a bridegroom just days before his wedding sets the stage for a riveting narrative. As turbulence engulfs their personal lives, two dedicated police officers are compelled to untangle this perplexing case, balancing the fine line between justice and their vulnerabilities. The show features stellar performances by Barun Sobti, Harleen Sethi, Suvinder Vicky, Saurav Khurana, Rachel Shelley, and Manish Chaudhary, all of whom breathe life into their characters, making 'Kohrra' a compelling and unmissable watch. You can watch the series here.
2. Guddiyan Patole (2019)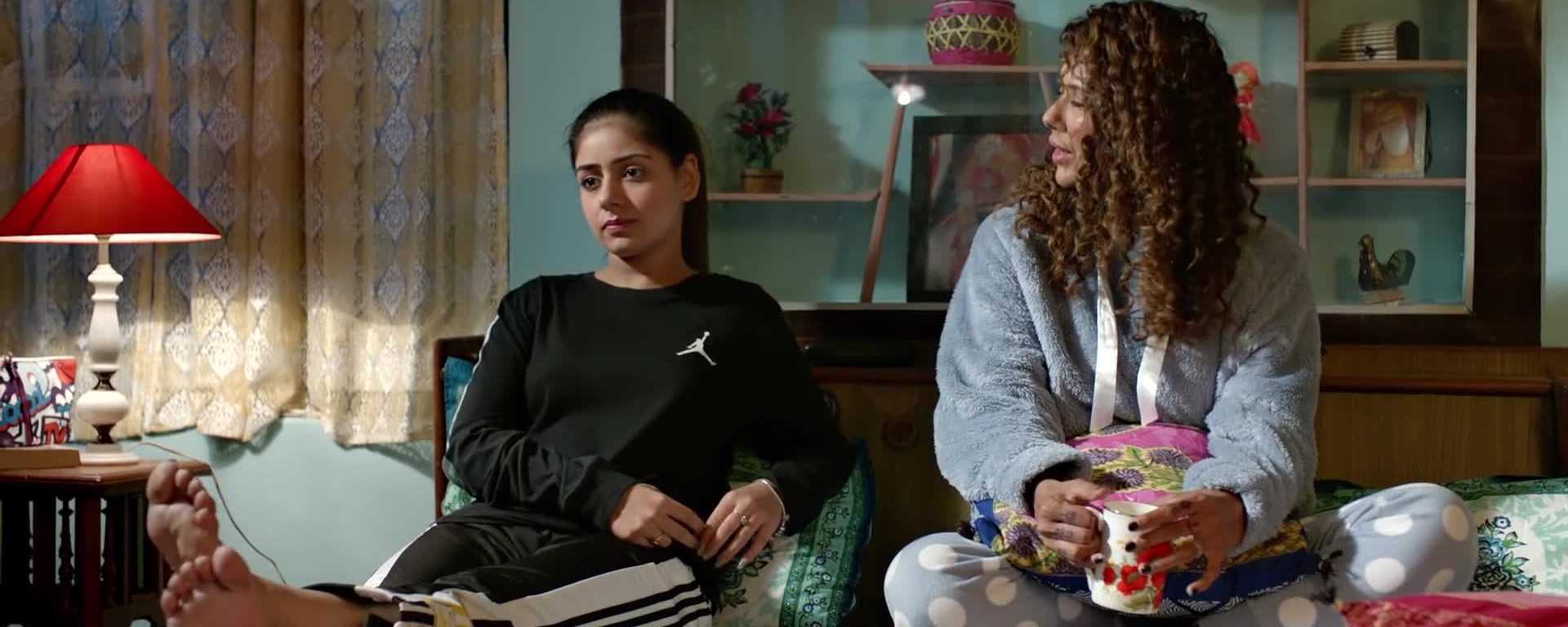 'Guddiyan Patole,' (also known as 'Baby Dolls') under the direction of Vijay Kumar Arora, shines as a stellar Punjabi movie that combines cultural exploration with endearing family dynamics. The story unfolds as two vibrant Punjabi girls from Canada embark on a journey to their ancestral homeland, where they are met with a delightful clash of modernity and tradition.
What makes this film exceptional is its ability to infuse humor and sentiment into a narrative that resonates universally. The cast, featuring the talents of Sonam Bajwa, Gurnam Bhullar, and Nirmal Rishi, adds depth and authenticity to their characters, elevating 'Guddiyan Patole' to a feel-good cinematic experience that effortlessly bridges the gap between generations and cultures. You can stream the movie here.
1. CAT (2022)
In the intense Indian Punjabi crime thriller series 'CAT,' crafted by Balwinder Singh Janjua, Randeep Hooda takes the lead alongside a stellar cast, including Suvinder Vicky, Hasleen Kaur, and Geeta Aggarwal. The gripping plot follows Gurnam, a former CAT (Counter-terrorism and insurgency specialist) in Punjab during the 1990s. He rescues his brother Sunny from a drug peddling charge with the aid of cop Sehtab Singh.
Later, Sehtab recruits Gurnam as a spy to unearth the city's drug-peddling network. However, Gurnam discovers a shocking truth – his parents' killer, Baljit Singh Rajpuria, is in league with Sehtab. Fueled by rage and vengeance, Gurnam abandons his mission, seeking retribution for his parents' murder. 'CAT' marks Randeep Hooda's debut in a streaming series and stands as Netflix's pioneering original in the Punjabi language. You can check out the show here.
Read More: Best Punjabi Movies of All Time