It is fast becoming a fact: Rajkumar Rao is the finest actor working in the Hindi cinema. Movie after movie, role after role, the young thespian has proven his acting prowess. His finesse and natural easement into his roles are both refreshing and to some extent, makes his emotions authentic. The Indian actor's short filmography is as diverse as the country itself and it is surprising to note that it is the case. His strong and provocative work in independent ventures like 'Trapped' and 'Newton' along with appealing and charming turns in mainstream films like 'Bareilly Ki Barfi' are enough evidence to brand him the best of his generation, at least.
With that said, here is the list of top Rajkumar Rao movies. You can stream some of these best Rajkumar Rao movies on Netflix, Hulu or Amazon Prime.
10. Love, Sex, Aur Dokha (2010)
The three words in the title represent the gist of the three stories which are captured sung a hidden camera. For the English readers, the word "dhokha" means betrayal. An honor killing, an MMS scandal, and an episode of casting couch become the central themes for the three stories, respectively. All of them have common and recurring themes like sensationalism and casteism in India. Intricately woven together and soulfully acted out, 'Love, Sex, Aur Dhokha' presents a motley of various important and elective subjects which are highlighted well in the pacy narrative.
9. Bareilly Ki Barfi (2017)
Bitti is a rebellious young spinster who has grown tired of her small town and its smaller mentality. She accidentally stumbles upon a book written by Pritam Vidrohi, which is titled "Bareilly Ki Barfi", and instantly resonates with it. Her innocent affinity gradually grows into fervent obsession as she begins a man-hunt for the writer. She is directed towards the humble abode of Chirag Dubey, the real writer of the book, who feigns his identity as he wishes to preserve the real identity of his ex-girlfriend who broke his heart. He forces his friend to act as Vidrohi and sparks a humorous and emotional tale which lands the two together. The movie has its heart in the right place and provides a good solid couple hours of entertainment and melodramatic moments which might bring a tear or two to your eyes.
8. Kai Po Che (2013)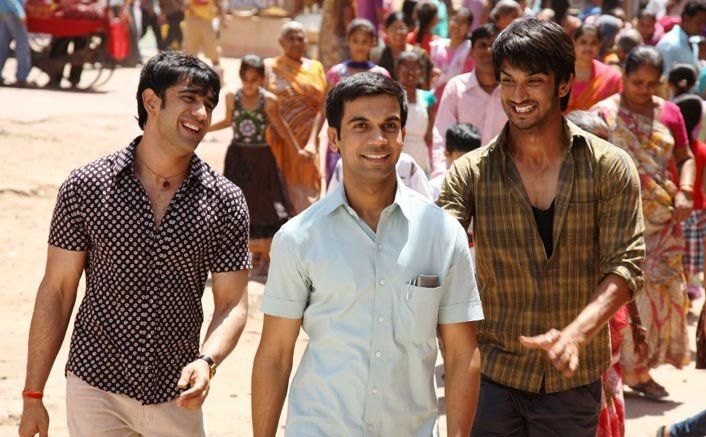 At the surface, 'Kai Po Che' is bound by the friendship of three individuals, each different in temperament and family background, who open a sports shop together, with each playing a different role. Their dreams are upended and tested against the challenge of natural calamities, political unrests, and communal riots. Ishaan, the confident, dreamy, and rebellious college dropout; Omi, the pampered and at times, a naive man with a strong political background; and Govind, the sincere, hardworking common man with humble beginnings. If you delve deeper, though, you'll excavate a gem of a movie that compels you to engage and leaves you flustered with its complex settings. Conceptualized with the heart of an innocent, unassuming child, and afforded shape with the finesse of a veteran artisan, 'Kai Po Che' endears with its boyish charm and effectuates a story that inspires.
7. Talaash (2012)
Surjan and Roshni are a dysfunctional couple whose relationship is still coalescing from the heartbreaking loss of their only child to a motorboat accident. The grey areas of their relationship distance the two and imprints upon Surjan, a police inspector, the hallucination of a deceased girl, Simran, who helps him in solving the murder of a famous actor. The film partially succeeds in enforcing its spiritual and after-world themes. The well-directed film, powered by soulful and nostalgic music, presents a well-rounded and finely crafted commentary on loss and the grieving period after.
6. City Lights (2014)
The trio of Hansal Mehta, Apurva Asrani, and Rajkumar Rao is almost like the Holy trident of the industry. The unifying efforts of these individuals in the capacity of a director, an editor, and an actor, respectively, have fruition into some of the most harrowing works that Bollywood has seen in the past decade. 'Coty Light's involves Deepak, an unsuspecting former army man who relocates from Rajasthan to Mumbai in hopes of sustaining his family. To his misfortune, Deepak comes ashore with the darker and deceptive part of the city, which warps him and his family in a fatal vortex that shakes the very foundations of their lives. With the banality of a simpleton and the kind instincts of a benevolent king, Rajkumar Rao triumphs as Deepak and fully embodies his character's despair and longing to lead an idyllic life with his family.
Read More: Best Movies of Shah Rukh Khan
5. Bose: Dead/Alive (2017)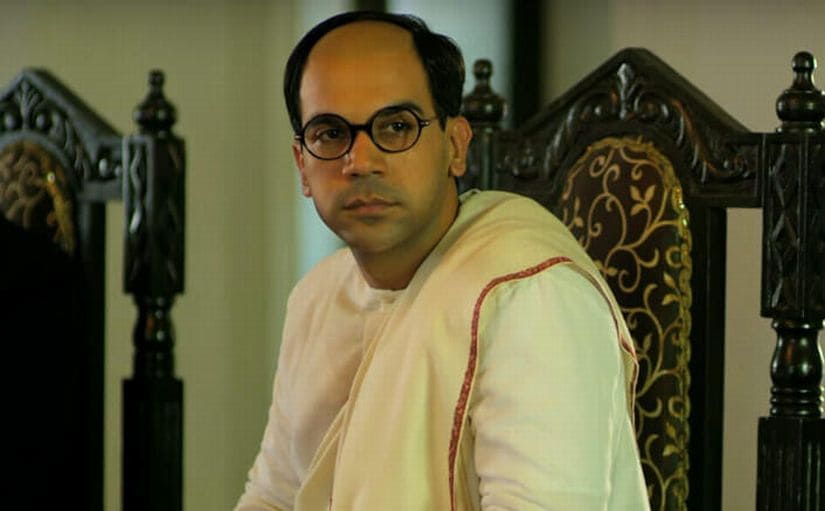 'Bose: Dead/Alive' is a web series about the life of Subhash Chandra Bose, or as Indians affectionately call him, "Netaji", wrapped in mystery and excitable intrigue. In the words of ALTBalaji, the producing company, "Netaji brokered deals with Hitler, raised an army of Indian prisoners of war, had spies trailing every movement, years after his "death" in a plane crash. Bose was an enigma who has irked, terrified, and enchanted people for decades." The show has amassed a colossal rating of 9.4 on IMDb and has racked up an astonishing 99% positive reviews on Google reviews. Rao's performance and the engaging narrative have earned universal critical acclaim, with some branding it as the best web series India has produced in some time.
4. Aligarh (2016)
Each time Bajpayee's hand waves with the symphonies on his old transistor, the audience moves with him. I saw that first hand looking at my old man when I watched the film. 'Aligarh' concerns the controversial section 377 of the IPC and the society's dogmatic and ignorant views on homosexuality. Ramchandra Siras is put on trial as he is caught in a compromising position with a lowly rickshaw operator in his apartment. A respected professor at the Aligarh University, Siras is disgraced in public and exited from his abode to different places in the locality. A reporter, Deepu, takes a keen interest in his story and decides to tell the world about him. A subtle, sensitive take on a controversial real-life court case involving the victimization of a gay college professor, Aligarh underscores the growing strength and diversity of Indian independent cinema.
3. Shahid (2013)
Shahid Azmi's story is that of inspiration and choices in life. You can either chose to be truthful to yourself and fight to preserve the very idea of justice in the society, or stand at the sides, useless, with your head down in manufactured acquiescence and watch society butcher justice. Based on a true story, 'Shahid' tracks the life of its real-life hero from the slums of Mumbai to a terrorist in posterity amidst the aesthetic mountain ranges of Kashmir. After he flees from the camp, he's imprisoned on the charges of threat to national security and meets people in the jail who change his life forever. He is released and studies law to save other innocent souls like himself who have to spend time behind bars just because of their names. The trio of Mehta, Asrani, and Rao strikes again, taking us deep into the distorted and convoluted world of radical religion institutions and the miasma of poverty.
2. Newton (2017)
'Newton', India's Oscar submission in the foreign films category, is an amiable charmer that is only excessively comfortable to fulfill its charging as parody. A warm picture of a hardened sponsored youthful race official discovering that standards don't generally work with common sense in the Indian popularity based process, its humble story is raised by a stunningly specific and well -rounded Rajkummar Rao, encapsulating the sort of adorable goofball that Tom Hanks may have played in an American simple a couple of years back. Coordinated by Amit V Masurkar, the film, about the challenges of boots-on-the-ground majority rules system is, for goodness' sake, simple: simple to watch, simple to appreciate and simple to leave with one's predispositions entirely unchallenged.
1. Trapped (2017)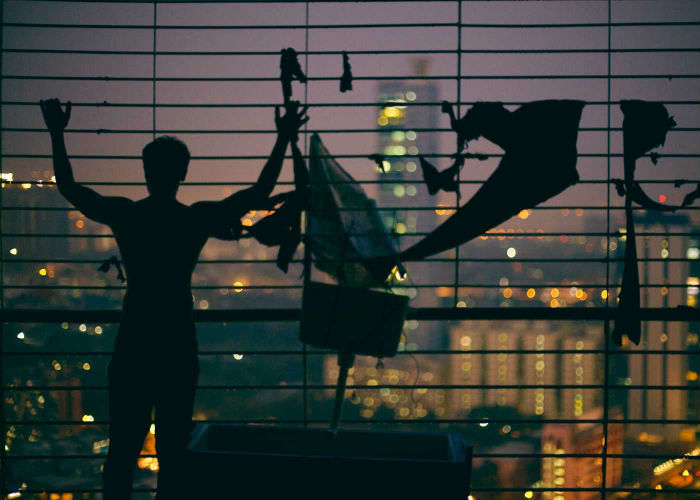 One word: spectacular. Rajkumar Rao not only gave one of the best performances of the year but also won over innumerable mediocre performances that Hindi cinema has witnessed over the years. The film starts off with innocent exchanges of texts and small talks between two employees, Shaurya and Noori. When finally they start dating, it is revealed that Noori is soon getting married. To convince her to do otherwise, Shaurya rents an apartment in an abandoned building which is presently void of any occupants apart from its hard-hearing watchman. The high-rise flat, in decent condition, suffers from other problems such as the constantly tripping electricity and the infrequent water supply. On the day Noori returns, Shaurya gets locked inside the apartment and his battery soon dies out. With no one knowing his whereabouts, Shaurya faces an uphill task to stay alive, or rather find a way to. The only thing that fails this brilliant film is its climax. Apart from that, "trapped' represents the best Indian cinema has. Imaginative, enthralling, and captivating, 'Trapped' is Rajkumar Rao's magnum opus and remains one of the best Indian movies of the decade.
Read More: Best Movies of Salman Khan