Rana Daggubati might be one of the most gifted actors to have set his foot in the film industry. He's tall, dark and handsome, let's just accept that cliché face on. He loves working out and is not too shabby on the eyes. But, at the same time, he puts his heart and soul into a role. He's a class act. Starting his career in 2010, Daggubati has not only won the hearts of people but also received critical appreciation for his performances.
From playing historical characters to swooning the ladies with 'Te Amo' this man embodies the life of a person he portrays on the large screen. Here is the list of top performances of Rana Daggubati that will give you an idea of his range as an actor.
10. Naa Ishtum (2012)
It is a story of how love blossoms between two broken characters. Krishnaveni is cheated by his lover and Gani is a covetous person. Destiny or rather unfortunate incidents bring them together and they find love in each other. Thwarting the intentions of her father and his previous lover, Gani wins his love. The movie was directed by Prakash Toleti with Genelia D'Souza and Rana Daggubati.
9. Dum Maro Dum (2011)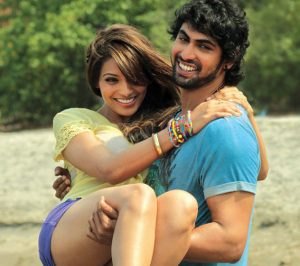 Infusing believability in the character of DJ Joki, Rana plays one of the characters who gets entwined in the cocaine-smuggling business in Goa. A meticulously written and smartly shot entertainer, Dum Maaro Dum created a lot of buzz but, sadly went unnoticed when it released. Rana plays a complex character, who seems to be a ragamuffin, a cool DJ, possibly a drug-peddler, but is a loyal and emotional man who was once in love and now has become a loyal informer.
8. Department (2012)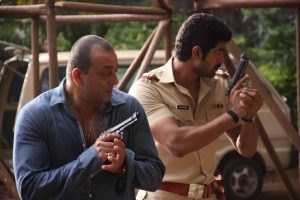 Mahadev recruits a brave suspended policeman, Shiv, to form a hit-gang, to destroy Sawatya and his gang. Meanwhile, gangster and politician, Sarjerao Gaekvaad, takes Shiv under his wings, which makes Shiv and Mahadev nemesis. The vicious nexus of crime-politics-law is portrayed by Ramgopal Verma with brutal honesty. Rana stands tall and makes his presence felt even in a film with stars like Amitabh Bachchan and Sanjay Dutt.
7. Rudhramadevi (2015)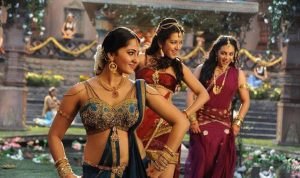 Based on the life of Rudhra Devi, the Queen of Kakatiya Dynasty, one of the very few female monarchs, is an ambitious project directed by Gunasekhar. Ganapatideva's only daughter is born when his kingdom is in a mess. Invasions, attacks and the vested interests of neighboring kings have made the kingdom endangered and the people desperate for a prince. Rudhramadevi's early years as a young girl masqueraded as a prince, and eventually, her installation to the throne is what forms the essence of the story. In a female-centric movie with Anushka Shetty in the lead, Rana respectfully portrays the role of Chalukya Veerabhadra, whom the Queen marries.
6. The Ghazi Attack (2017)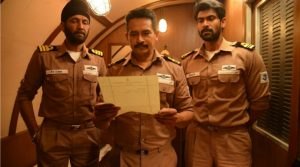 Inspired by true events of the 1971 Indo-Pak War, it is a story about patriotism and courage showed by the Navy officers aboard the Indian Submarine InS Karanj (S21) that intercepted and destroyed PNS Ghazi, much more advanced than the Indian counterpart. It has been sent to submerge Indian aircraft carrier. Rana plays Lt. Commander Arjun Verma who is more reluctant to engage face on which could lead to a full-fledged war. With riveting performances by Rana Daggubatti, Kay Kay Menon, Atul Kulkarni and Tapsee Pannu, it proved to be a chilling underwater thriller.
Read More: Anushka Shetty Movies
5. Krishnam Vande Jagadgurum (2012)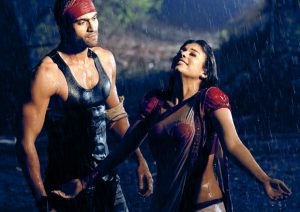 Devika, a journalist, endeavors to expose the business of illegal mining, and dereliction on the part of the government in Bellary. Babu, a city boy, performs plays. He comes with his troupe to Bellary and engages in an altercation with the bad men. In the process of taking a revenge, he comes to know of the malpractices and vandalism surrounding the mining business. Through the help of investigative journalism and theatre, they fight for justice for the people of Bellary. With Nayanthara and Rana in the lead, the movie released with high critical acclaim and became a fan favorite.
4. Baby (2015)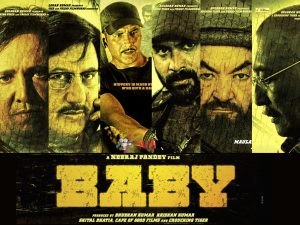 A group of Indian security agents, recruited by Feroze Ali Khan, tracks down the Pakistani mastermind of numerous bomb blasts and prison escape. A story of bravado and patriotism outlines the operation that disentangles all the snarls to reach their target. The task-force comprises Ajay Singh Rajput, Jai, and Shukla. Rana plays the role of Jai who accompanies Ajay in all the operations. A horrifying and intriguing tone hovers over all the scene. Directed by Neeraj Pandey, the film is uncompromisingly gory and portrays the extremely perilous life of these security agents with utmost finesse.
3. Leader (2010)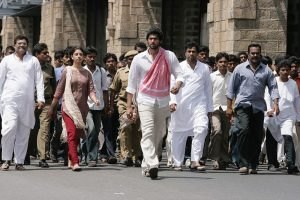 It might be one of the most complex political dramas ever made in India. Arjun's father, the Chief Minister of Andhra Pradesh, is assassinated. He assumes the mantle to realize his father's dream of creating a caste-free and corruption-free society. In doing so, his journey is not free from pitfalls and compromises. The utopia envisioned by usual Indian political dramas are shattered to create a nuanced and realistic, yet uplifting movie. Directed by Sekhar Kammula, it garnered immense appreciation and also a box-office hit. It's no surprise that this modern crime thriller, with a touch of 70s masala, was directed by Ramesh Sippy's son, Rohan.
2. Baahubali: The Beginning (2015)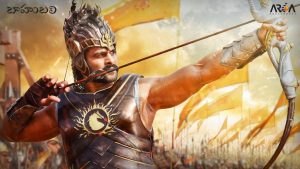 Directed by S.S. Rajamouli, it took the nation by surprise. Bahubali created a world of its own in which we all got drawn into. Shivudu, a young adventurous simpleton, while pursuing his love, reaches the land of Mahishmati. Where he comes to know of his past, his righteous father's life, who became the king, and his mother's fate. He is the heir to the throne of Mahishmati, which has been usurped by Bhallaladeva, his uncle after his father was killed by the loyal Kattappa.
1. Baahubali: The Conclusion (2017)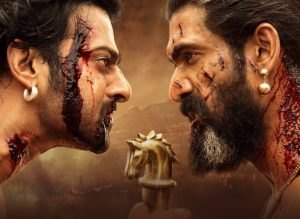 The reason why both the films need to be considered as different categories is that the characterization, their graph, and the story-line become more ornate and meticulous in the second one. Sivagami and Bhallaladeva, as characters, become more complex and can be explored in greater depth. Bhallaladeva, played by Rana, can be viewed as an amalgamation of Ravana and Duryodhana. Although a valorous and brave warrior, he lusts for Devasena and holds her captive. At the same time, covets the throne that his father had been denied because of his disability. Rana has received immense appreciation for his portrayal of Bhallaladeva with flare and finesse.
Read More: Movies Like Baahubali