Rob Lowe rose to prominence with a smashing entry in his early twenties with movies like Outsiders and About Last Night. Since the 80s, till now, he became a Hollywood heartthrob. He doesn't seem to have aged, he stays in an insanely good shape, and the sharp features adorning his beautiful face can make us go week in our knees. With that said, Lowe has an uncanny ability to mold himself in any character, without leaving any scope for the audience for pigeonhole-ing him. He can be eggy, cocky, creepy, funny and lovely.
Despite all the scandals that could have enshrouded his talent, he took them in his stride and rose victorious. Here is a list of movies with his top performances, that will prove the what this talented actor is capable of.
10. Pocket Listing (2016)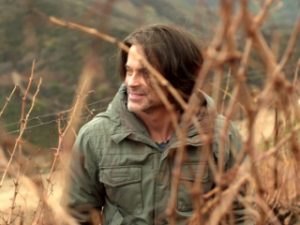 A neo-noir, crime black-comedy, Pocket Listing is a story of a disgraced real estate agent, Woodman, in the city of Los Angeles, who is hired by a mysterious couple, the Hunters to sell their palatial mansion. he soon finds himself in the tangle of temptations, false identities, and crooked deals. Rob Lowe, as Frank Hunter, plays a discreet, shady bigshot, living with his sultry wife. He knows how to pull this through. Directed by Conor Allyn, this pacy thriller is a must watch.
9. Prosecuting Casey Anthony (2013)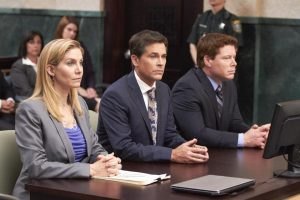 The death of three-year-old Caylee Anthony shocked and enraged America. This television film walks you through the investigation and prosecution of Casey Anthony, her mother, who was found guilty of killing her daughter. We see the movie through the eyes of attorney Jeff Ashton, played by Rob Lowe. In this Peter Werner movie, Lowe delivers a nuanced and convincing performance of Ashton.
8. Killing Kennedy (2013)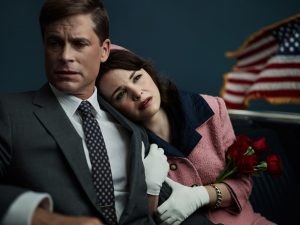 A television thriller that dramatizes the assassination of President John F. Kennedy by a disillusioned Marxist ex-Marine, Lee Harvey Oswald. Adorned by the powerful performances of Rob Lowe, Will Rothhaar and Ginnifer Goodwin, they never made it look like impressions of real people. They embodied each character making them human and breathing life into them. At the same time, the movie is suspenseful and thrilling, outline the events that eventually culminated in the crime.
7. Frank and Jesse (1994)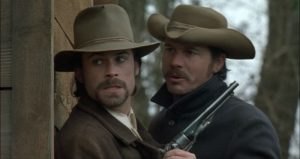 Following the end of Civil War, two James Brothers, who are Confederate sympathizers, guerilla soldiers and outlaws, begin to feel oppressed by Chicago investors. They find it hard to accept the new reality and embark upon a journey of robberies and heist to dispense what they consider is justice, championing the cause of resentful Southerners. This period biographical Western, directed by Robert Boris, plays on the myth of Jesse James, played by Rob Lowe.
6. Drew Peterson; Untouchable (2012)
An attractive Sergeant has a perfect life, money and beautiful wife, who happens to be the third one. But, a feeling of interminable security makes him cocky and haughty. He's dismissive of what he's got in his life. Soon, he starts an affair with a much younger woman. His wife leaves him, and he marries for the fourth time. Soon, the fourth wife starts feeling suffocated by his possessive controlling nature. Things take a turn when the fourth wife goes missing, and he's charged with the murder of his third wife. Rob Lowe, as Sgt Drew Peterson, convinced that he is invincible, will make you loathe him, which indicates towards his exceptional portrayal of the man.
Read More: Pierce Brosnan Movies
5. I Melt with You (2010)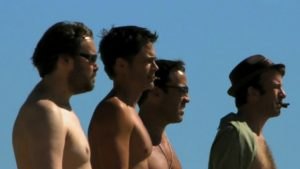 Four middle-aged lifelong friends, leading a seemingly successful, yet despondent life reminisce their old glorious days on a drug and alcohol powered retreat. Things take an ugly turn when they confront the shadows of their past, a dark promise. A flippantly concluded pact of their younger days turns their lives upside down. Directed by Mark Pellington, this arthouse thriller is dark, gloomy and gruesome. Lowe delivers a powerful performance as Jonathan.
4. Behind the Candelabra (2013)
Outlining the controversial flamboyant life of Liberace, the richest American artist. His clandestine sexual relationship with a young man, Scott Thorson. Rob Lowe plays the sassy, cheeky, and borderline creepy surgeon of Liberace who makes Scott 'more like him'. Lowe is funny and weirdly saucy in his brilliant portrayal of Dr. Jack Startz. With his prosthetic facelifts, flowy tresses and lubriciously waxed chest, he stands out despite a strong cast of Michael Douglas and Matt Damon.
3. Bad Influence (1990)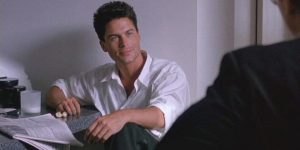 Alex, a charming and confident young man walks into the life of a shy, introverted yuppie, Michael. He becomes his confidante and counsellor, who encourages him to be more assertive and courageous. After a couple of misadventures that go too far, Michael understands that Alex is a shady psychopath. This Curtis Hanson thriller stars James Spader and Rob Lowe. Lawe's convincing performance as the dangerous maniac casts an eerie spell that hovers throughout the film. He is hot, sly and menacing.
2. About Last Night (1986)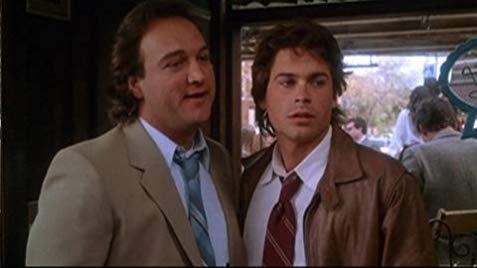 A love story about fearlessly real people, About Last Night is all about friendship, risk, romance, strategy and love. Starring Rob Lowe, Demi Moore, James Belushi and Elizabeth Perkins, it is an honest, complicated story about real city people, their relationships and struggles. Directed by Edward Zwick, the movie received positive reviews and also became a box office success. Rob Lowe is adoring as a yuppie, trying to balance work, friendship and a sexually charged relationship.
1. The Outsiders (1983)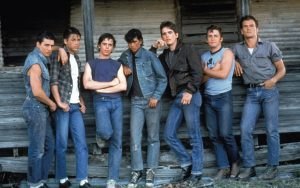 Directed by the master, Frances Ford Coppola, Outsiders is a story of a group of working-class teenagers living in Oklahoma. Their rivalry with the Socs, the wealthy ones of the same age, leads to a brawl. When one of the Socs dies in the wake of it, the group is forced to go into hiding. The film is known for its cast of young budding actors, who eventually went on to become great stars. Rob Lowe, Tom Cruise, Emilio Estevez and Diane Lane star in this coming-of-age drama that kick-started the Brat Pack genre of the 80s.
Read More: Robert Redford Movies