Romance is in the air. Or maybe it's the whiskey I drank. Anyway, 2017 has been a good year for the romance genre. Not only have the conventional chick flicks and college romances given way to a broad range of stories but also an approach to filmmaking which is unprecedented. Whether it be movies focusing on gay relationships like 'Call Me By Your Name' or ones focusing on taboo love like 'Tulip Fever' and 'The Shape Of Water'; a new perspective has been adopted and appreciated. Golden Globe nods for many of these have only encouraged this much-needed change to Hollywood. Here is the list of top 12 romantic movies of 2017. Cheers.
12. The Space Between Us
16-year-old Garden Elliott is just a regular teenager with an inquisitive mind and a killer smile. Oh, and he is the first human to be born on Mars and lives with 12 other astronauts on a Space Station. Eager to know about his past and his mother who died while giving him birth, he starts chatting on the Internet with Tulsa, a teenager living in Colorado. Once they develop a connection Elliott begins wishing to go to Earth and roam the grassy knolls with his love. But when he finally gets there he faces a difficulty in adapting because his organs can't withstand Earth's ecosystem. Can Elliott make a living on the place which his mother called home but is as alien to him as Mars is to us?
11. Their Finest
Everything is fair in love and war. But where there is war, love can never exist. Or can it? With the world getting decimated by German bombs, Catrin Cole (Gemma Arterton) an English secretary is recruited by the British government to write propaganda films. Standing up to gender bias and constant political involvement, Catrin meets a fellow screenwriter Tom Buckley (Sam Claflin) with whom she is supposed to write a hit movie script. Before they even realize, the chaos and frenzy bring them closer to each other. With a world war going on next door, can the two small-time writers leave their mark on the pages of history? Watch this romantic comedy and find out.
10. Tulip Fever
Consisting of two strange and taboo love stories, Tulip Fever is a brilliant piece of cinema, which shows the different forms of love. Academy Award winner Alicia Vikander plays the role of Sophia, a young and beautiful girl who has been married to an old merchant to secure her future. Upset from the arrangement Sophia begins a passionate affair with the painter her husband has commissioned to make her portrait. At the same time, Sophia's maid Maria falls in in love with a fishmonger William who is trying to make money by investing in tulip bulbs. On one side is, Maria, a maid who wants nothing bad to happen to her mistress but also wants her own love to become successful. On the other side is Sophia who longs to escape the house she doesn't consider her own and run away with her love. Who will be successful in making their dreams come true?
9. Everybody Loves Somebody
Clara (Karla Souza) is a successful physician who seems happy in her busy life. Other than looking up women's vaginas (she's a gynecologist you dirty minds), she gives couples advice on how to get joy out of their relationship. The funny thing is she herself hasn't tasted success in her love life. Talk about following your own advice, right? When she is invited to a wedding back home, she decides it's better to make a co-worker act as her boyfriend, rather than telling the truth. Comedy ensues when her ex-flame shows up at the wedding, putting her in double jeopardy.
8. Everything Everything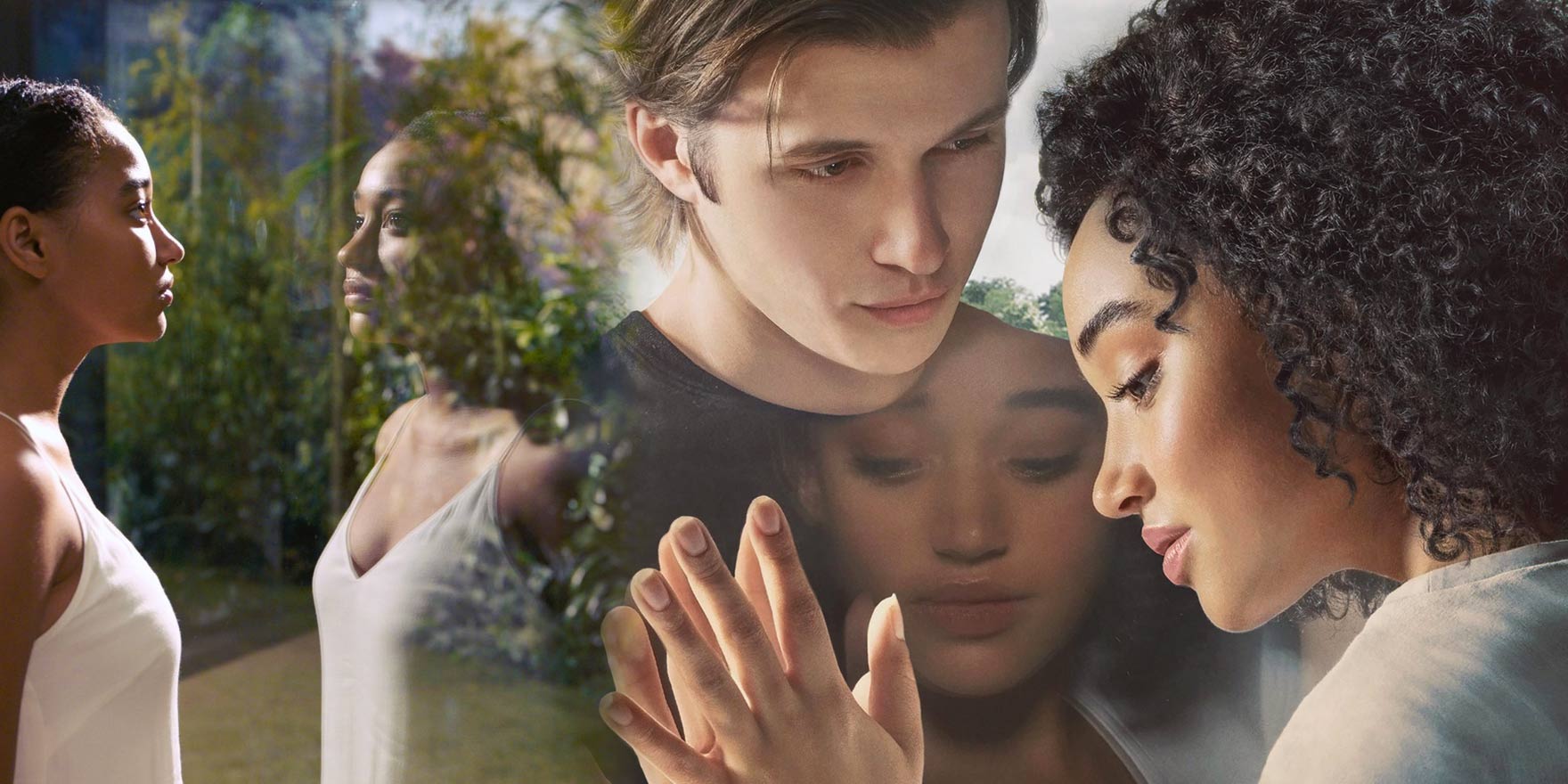 A tale of how love manifests itself in vastly different forms, this movie tells how love can make you do things that might be inhumane or forbidden in somebody else's mind. Maddy (Amandla Stenberg) is a 15-year old who suffers from a rare Immunodeficiency disease. She can't go outside her house, can't meet anybody, and naturally can't find anybody her age for a relationship, for it can kill her. Her life changes when Olly (Nick Robinson) moves next door with his family. Slowly falling in love Olly and Maddy vow to spend their life with each other. However, a huge wall separates them from each other. What do you do when the thing stopping you from being with your beloved is your own body?
7. Beauty and the Beast
The ultimate story of love, Beauty and the Beast is perhaps one of the most famous love stories of all time. The retelling of the original 1991 animated version, this Disney classic brings to life the characters have come to adore on and off the stage. Belle (Emma Watson), a simple but ambitious girl, finds herself trapped in an enchanted castle when a savage beast (Dan Stevens) abducts her father. Trading her own life for her father's Belle lives the rest of her days in fear of the monster that lurks in the shadows of the castle. She fears him for he is hideous and despises him for he is the reason for her solitude. However, love knows no boundaries. As the sweet girl realizes that the Beast is nothing but another beautiful soul cursed to live inside the body of an animal, she falls for him. Watch as the eternal loves story dances it's way to your heart and reminds you how love keeps history alive.
6. Breathe
Jonathan Cavendish of the Bridget Jones fame joins hands with Andy Serkis for his directorial debut 'Breathe.' Based on Jonathan's father Robin Cavendish's life it tells the story of a man who is diagnosed with polio at the age of 28. Given few months to live, Robin and his wife Joanna's life come to a standstill. However, instead of succumbing to their fate, the couple decides to leave and try their luck outside the hospital facilities. With immense love in their hearts, the Cavendishes defeat the taboo of disability and become advocates for people like Robin. An inspiring story with terrific performances from Andrew Garfield and Claire Foy.
5. The Big Sick
'The Big Sick' chronicles the journey of a struggling Pakistani comedian in America, as he falls in love — and subsequently grave depression — with a lovely girl, who's just the right one for her. The reason for remorse is her acute illness, suddenly comatosing her sine die. The melancholic end almost leaves us lachrymose, on the verge of finally letting it all out. The film will just melt and win your stupid heart.
4. Our Souls At Night
People may age and their hopes may gather dust, but love never gets old. Louis Waters (Robert Redford) and Addie Moore (Jane Fonda) have been neighbors for a long time without talking to each other. With her husband dead and few years left to live, Addie tries to make a connection with her neighbor Louis who seems just like her. However, the small connection grows to something much bigger than what she had anticipated. Love finds them in a time and place neither of them had expected. A beautiful love story with a natural setting and fluid plot.
3. The Shape of Water
Can a human only love another human? Does lack of language or a way to communicate make you less human than anybody else? Elisa (Sally Hawkins), the mute caretaker of a humanoid sea organism, starts to feel a strange attraction towards the creature. 'Asset' as the scientists like to call him, devoid of the human language learns to communicate with Elisa through signs and gestures. In their soundless and senseless world, the couple finds meaning in each other. Will they be able to give each other the affection they deserve or will the false prophets of science succeed in killing love yet again?
2. Song to Song
'Song to Song' is the best Malick film since 'The Tree of Life'. It is a tone poem, visually similar to his previous three films, but where 'Song to Song' is different is that it is less ambitious — and therefore, more relatable than 'Knight of Cups' and 'To the Wonder' — and has a more interesting plot. People who aren't his fan, will get irritated but those know and understand Malick's work will find 'Song to Song' a treat. A sumptuous romantic treat.
1. Call Me By Your Name
Elio Perlman (Timothée Chalamet) is a child prodigy living in 1983 Italy. Having developed adult skills at a younger age, he has everything a 17 years teenager could want from his life. He has two loving parents to whom he is quite close and a friend Marzia with whom he has a healthy flirting relationship. Everything is going smoothly until Oliver (Armie Hammer), a doctorate student under Elio's father arrives at their home. Oliver awakens a feeling in Elio which he had been unaware of up until that time. Will the perfect child be able to rise above the society's norms and accept his unorthodox feelings? Or will he sacrifice his love for the good of his family and sanity?
Read More: Best Romantic Movies of 2018