With more than 150 movies and TV series credited to his name, and with a career spanning three decades, Sanjay Mishra is true to his image as an artist, character-actor and a champion humorist. The ordeals he had faced in his day-to-day life prior to his nationwide acclaim and his perseverance are widely recognized and respected. What earns him even the more respect is the fact he has proven his mettle time and again and despite all the odds and he's gone on record to state that he "had to sell omelettes and wash dishes to make a living", in as late as 2014. But Sanjay Mishra has prevailed like none other. And the list goes on.
From a humble start in 1995 with Shah Rukh Khan starrer 'Oh Darling! Yeh Hai India' wherein he had a small, almost uncredited role to working opposite some of the biggest stars in the B-town, Mishra has seen it all, been there and done that. After being catapulted to fame with Rohit Shetty's 'Golmaal' franchise, with his superb comic timing and his critically acclaimed performances, Sanjay Mishra's comeback is a tale worth telling. In this list, we've brought to you some of Mishra's best works, which were stepping-stones to his well-established zenith as an actor and a potential star who remains underrated to this day.
14. Atithi Tum Kab Jaoge? (2010)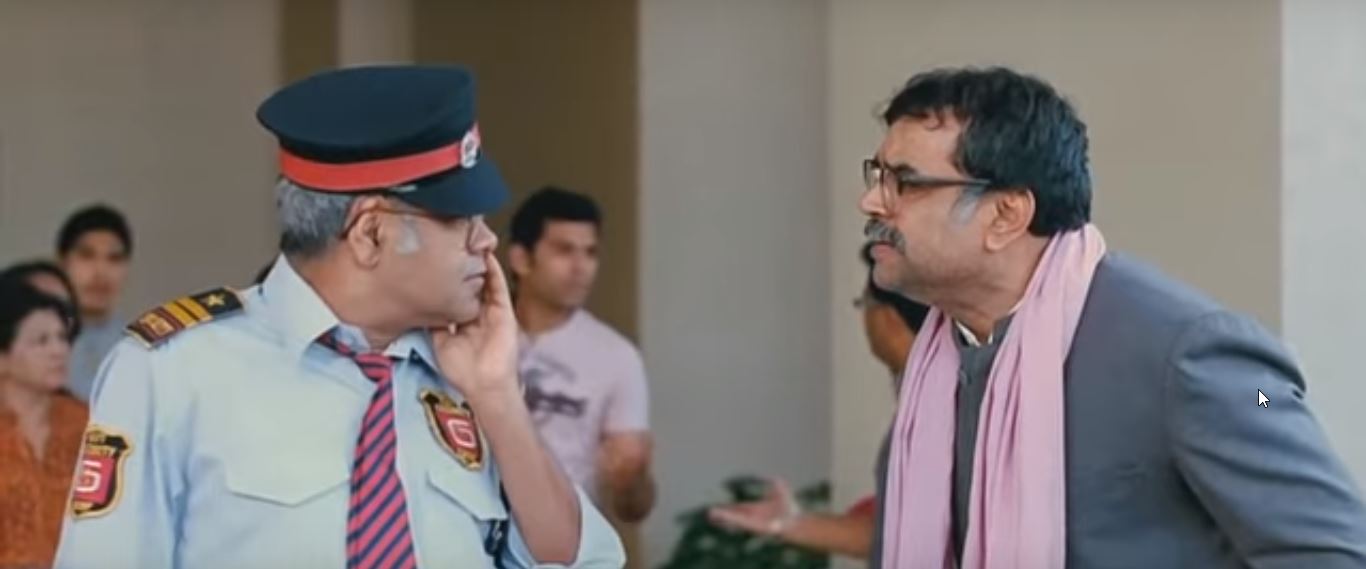 A relatively low-budget wonder that took the box office by surprise, 'Atithi Tum Kab Jaoge?' was primarily driven by Paresh Rawal as the overbearing "Atithi". Sanjay Mishra could be seen playing the watchman of the building where Lambodar Chacha arrives at first and the watchman is at the receiving end of Chacha's ire. Puneet alias Pappu and his wife have to deal with the uninvited guest which makes most of the rib-tickling story. Alas, I wish Mishra's role could've been more "visible" and lasting.
13. Shor Se Shuruaat (2016)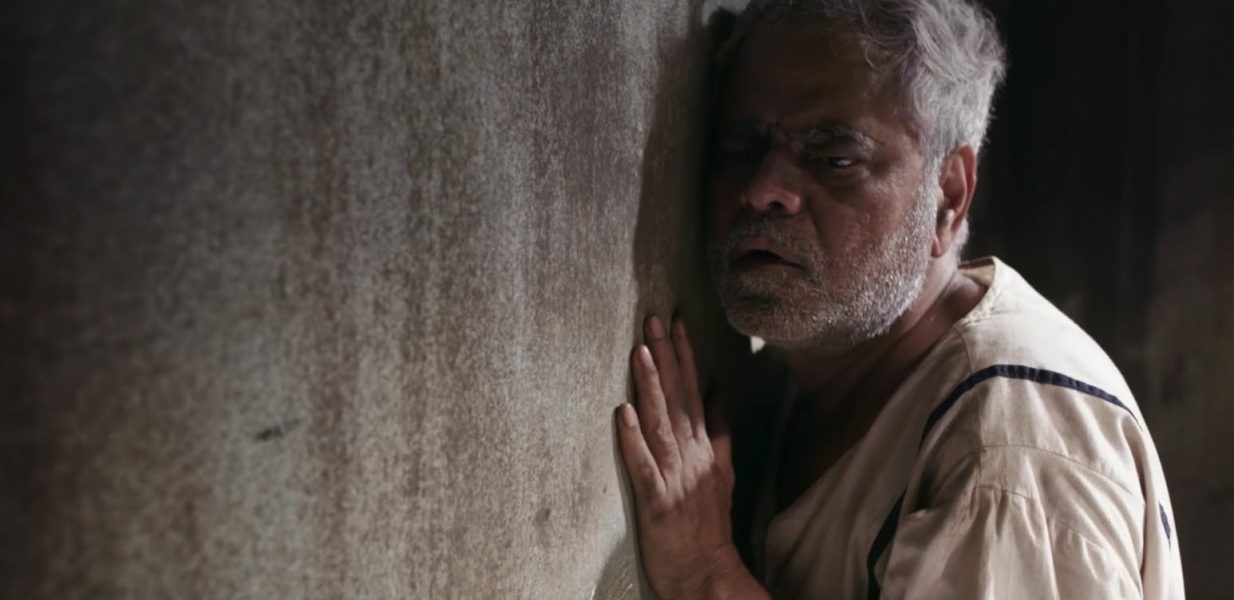 'Shor Se Shuruaat' is a compilation of many short films surrounding the premise of sounds, noises, and syllables, one of which is mentored by Nagesh Kukkunoor called 'Dhvani'. Sanjay Mishra is the whole and sole of this film, playing a jail inmate on a death row, doing his time and waiting for the date of his execution, presumably 24th March. He pays a lot of heed to the sounds coming inside his confinement, notably that of vehicles passing by or those of mundane activities in the vicinity. The only death wish he has is to go out and see the world as it is before bidding his final goodbye, and the good-cop Prakash Shinde helps him in finding his fulfilment. Mishra's performance has been hailed as one of the finest in this conglomerate of short-films and I don't see any reason why it shouldn't be that way.
12. Angrezi Mein Kehte Hain (2018)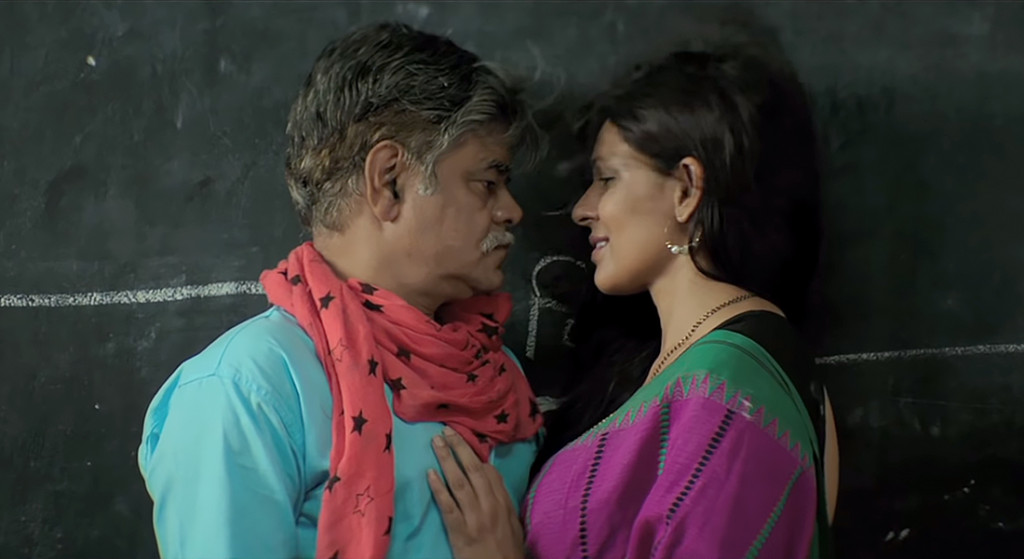 Apart from Sanjay Mishra, who appears in a leading role in this film, Pankaj Tripathi's role as a supporting actor was praised by many critics and audiences alike. 'Angrezi Mein Kehte Hain' revolves around a couple, Yashwant (Sanjay Mishra) and Kiran, who have been married 24 years. While Yashwant has his own reservations around how one expresses their love and that one shouldn't do so very openly, his wife and daughter have their own opinions and differences with him. Eventually, Kiran separates from Yashwant owing to the latter's indifference in the petty nothings of a marriage and how Yashwant pulls up his socks to get things back on track is all 'Angrezi Mein Kehte Hain' narrates about. A brilliantly enacted beautiful tale, it couldn't have been any more simplistic than this.
11. Aankhon Dekhi (2014)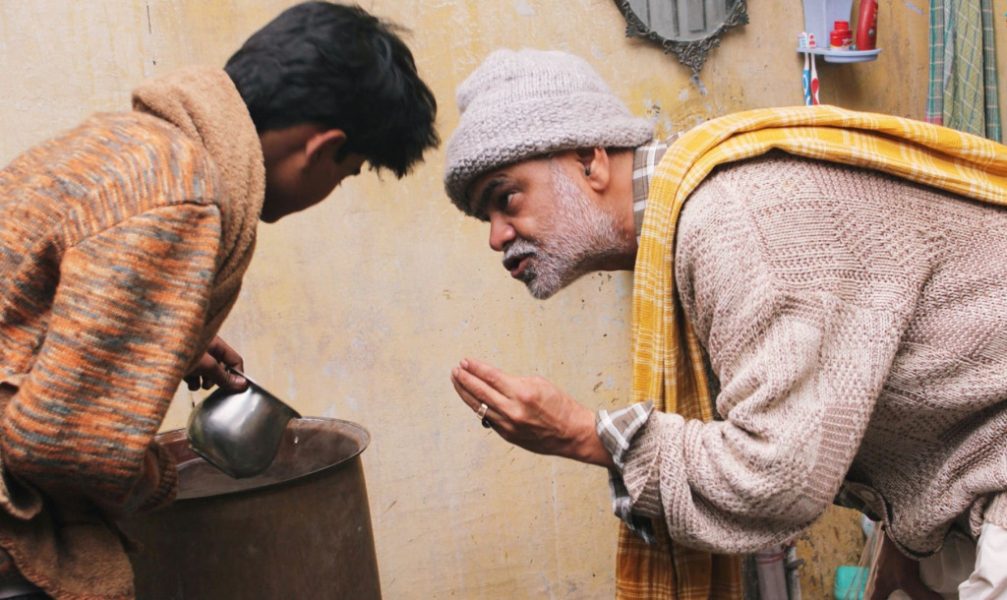 With emotions running high in this one, this Rajat Kapoor's directorial has Sanjay Mishra as its uncontested star, which also landed him the critics award for Best Actor at the Filmfare. Replete with pathbreaking performances and intricacies of a father-daughter relationship, 'Aankhon Dekhi' has a protagonist who questions his own existence, the way we and the things are and he believes only in the stuff he's seen with his own eyes. A movie that makes one question the basic principles of existentialism, 'Aankhon Dekhi' is a typical eye-opener of a movie, way out of its league. Sanjay Mishra as Bauji is impeccable.
10. Anaarkali Of Aarah (2017)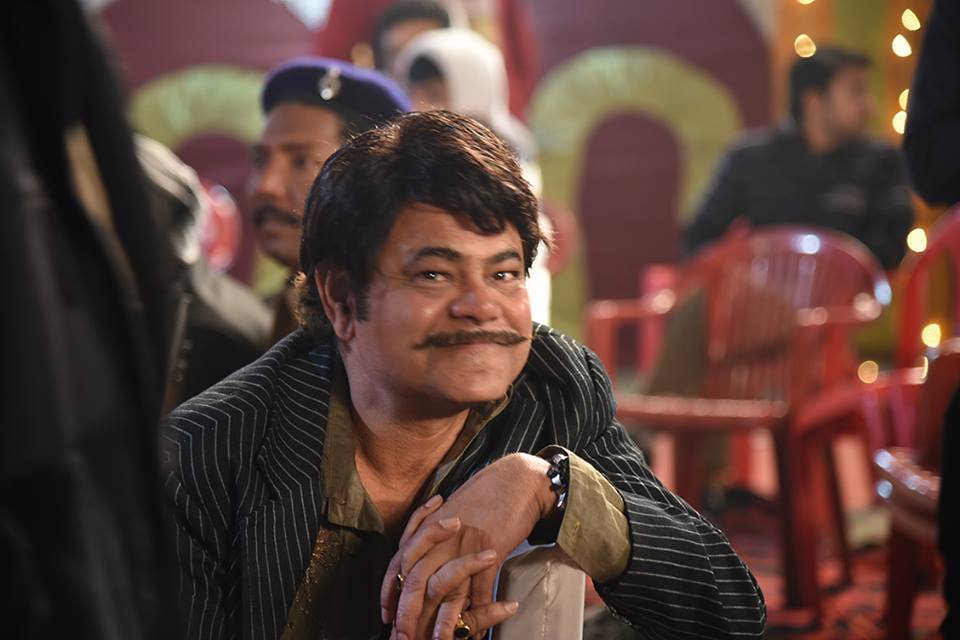 Set in the backdrop of a small town in Bihar, 'Anaarkali of Aarah' broke many barriers in conventional filmmaking and rose beyond bigotry and "acceptable" tenets of the society. The story is centred around Anaarkali, a village dancer and performer who makes a living by singing and performing and who tries to make an image of her own, apart from her perceived image of being a sex-worker. Enter Dharmendra Chauhan (Sanjay Mishra), who is the head of a university who molests Anaarkali while being drunk. The virtual duel that follows, when Anaarkali has to fight the whole system and the preconceptions around herself and women like her forms the core of the premise. Mishra is seen playing a negative role in what could be a rare happenstance, but nevertheless, he nails it in his effort. 'Anaarkali of Aarah' is a phenomenon that doesn't happen every day.
9. Jolly LLB (2013)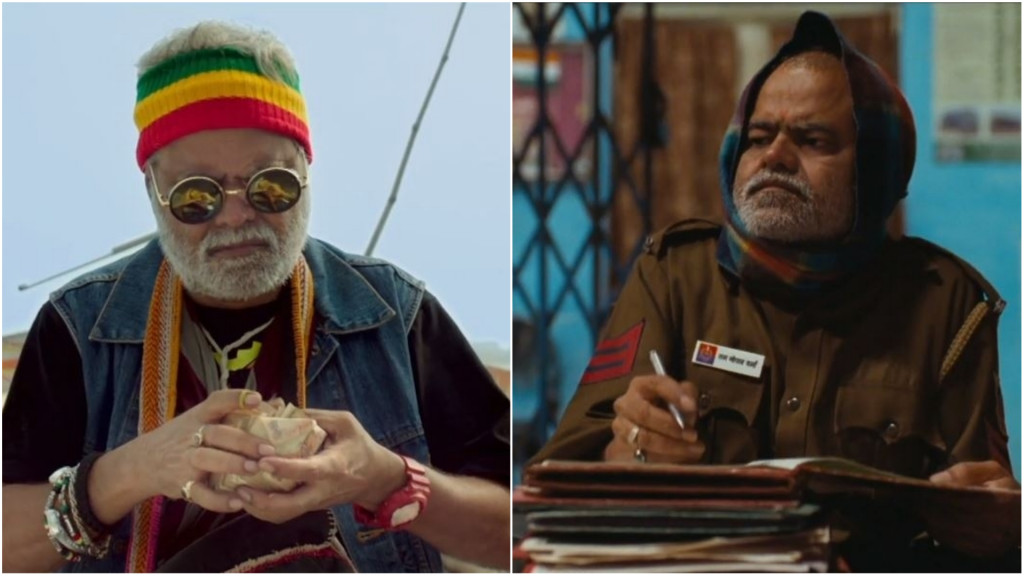 In this courtroom drama, Havildaar Ram Gopal Verma a.k.a. Guruji (Sanjay Mishra) might have gone unnoticed, given the stellar cast and the performances, yet he has made his presence felt. The franchise primarily deals with the system's oppression of the common man when an advocate tries to set things right while fighting his own battles at home. 'Jolly LLB' was a trendsetter back in 2013 during the time of its release and turned out to be a dark horse in terms of its critical acclaim. Sanjay Mishra's Guruji gives a major directional change to the movie's premise and its protagonists in both the movies while making us laugh with his own quips and pun, although we could only wish his talent could've put to use in a much better, deeper way.
8. Masaan (2015)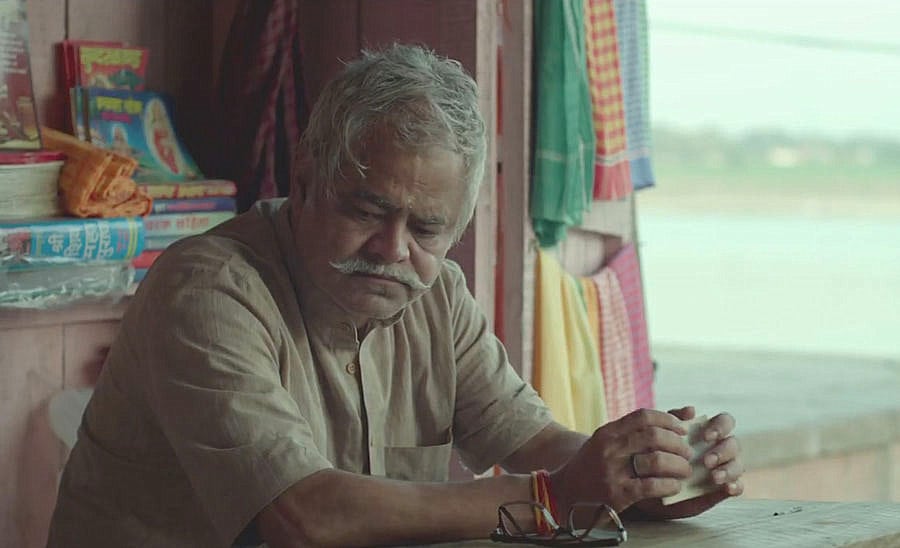 Set around a rather serious subject on the backdrop of the Ganges river in Varanasi, 'Masaan' revolves around Devi Pathak, the protagonist, who is caught up by the police with her fellow classmate in a hotel room, after which the inspector films her nude and threatens Devi and her father Vidyadhar into paying a bribe. Given their financial status, Vidyadhar has to resort to betting and all sorts of trickery, at the cost of his daughter and family's dignity. Sanjay Mishra as Vidyadhar has donned a gloomy garb this time and his intensity spills off the screen more than once. Given the strong plotline bordering hyperlink cinema, 'Masaan' is perhaps one of the most underrated masterpieces of 2015.
Read More: 2015 Hindi Movies
7. Saare Jahaan Se Mehnga (2013)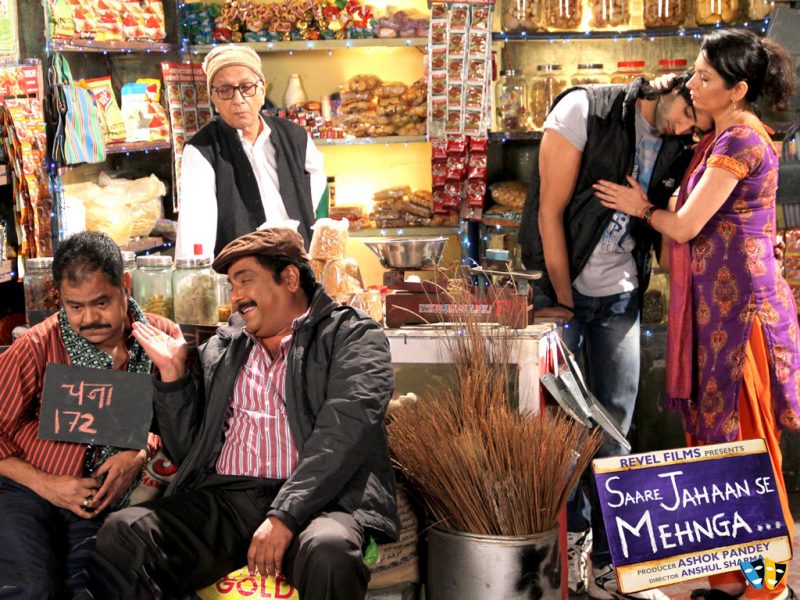 From the makers of cult hit 'Phas Gaye Re Obama', 'Saare Jahaan Se Mehnga' though has an earnest and promising premise, it somehow falls flat in its endeavour to recreate the intended charm. The plot revolves around Puttan Lal (Sanjay Mishra) and his family who are bogged by the ever-soaring inflation which makes them compromise on their groceries and at their dinner table. Puttan Lal comes up with a brainwave idea of taking a one lakh rupee loan to buy three-year worth of groceries to beat the inflation for the next three years, under the pretext of opening a shop in his brother's name. A scheme that lands him in a big soup, the rest of the movie is all about him trying to do the damage control. 'Saare Jahaan Se Mehnga' is a satirical take on the inflation and the price rise, along with the socio-political problems surrounding it. While the overall effort is honest and praiseworthy, the end-product barely passes our litmus test.
6. Dum Laga Ke Haisha (2015)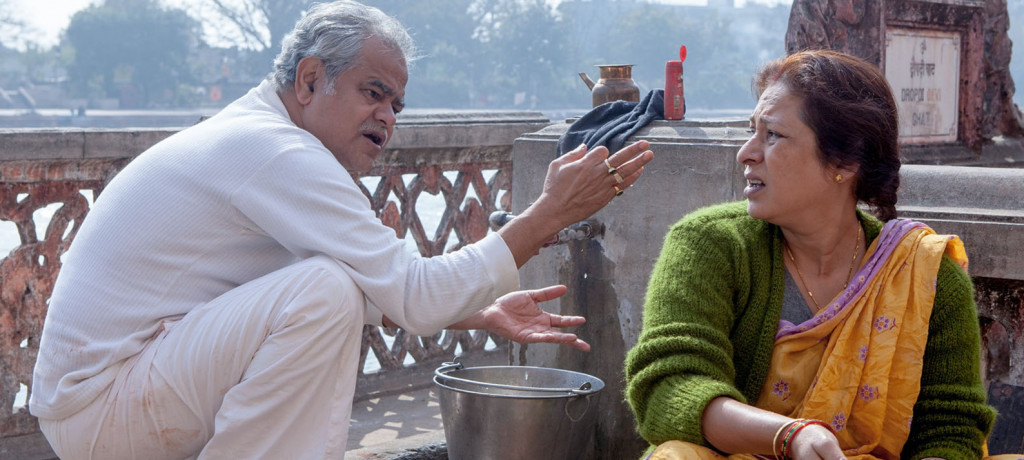 A beautiful rom-com set in the backdrop of Haridwar, 'Dum Laga Ke Haisha' went on to garner critical acclaim, box office collections, and National Award too, thanks to the superb effort put in all of its departments – music, lyrics, story, cinematography, and most importantly, performances. The casting was spot on and Ayushmann Khurrana and Bhoomi Pednekar shined in their roles. Prem and his father Chandra Prakash "Tiwari" (Sanjay Mishra) run a small cassette-tape shop in the neighbourhood. While Prem is a school dropout and studies don't interest him anymore, his father coerces him into marrying a girl Sandhya, who Prem thinks is not up to his expectations. The tongue in cheek humour that comprises the fights and reconciliations between the couple in their joint family forms the most of the movie. The hilarious moments are most certainly not without Sanjay Mishra's presence on the screen.
5. Dhamaal (2007)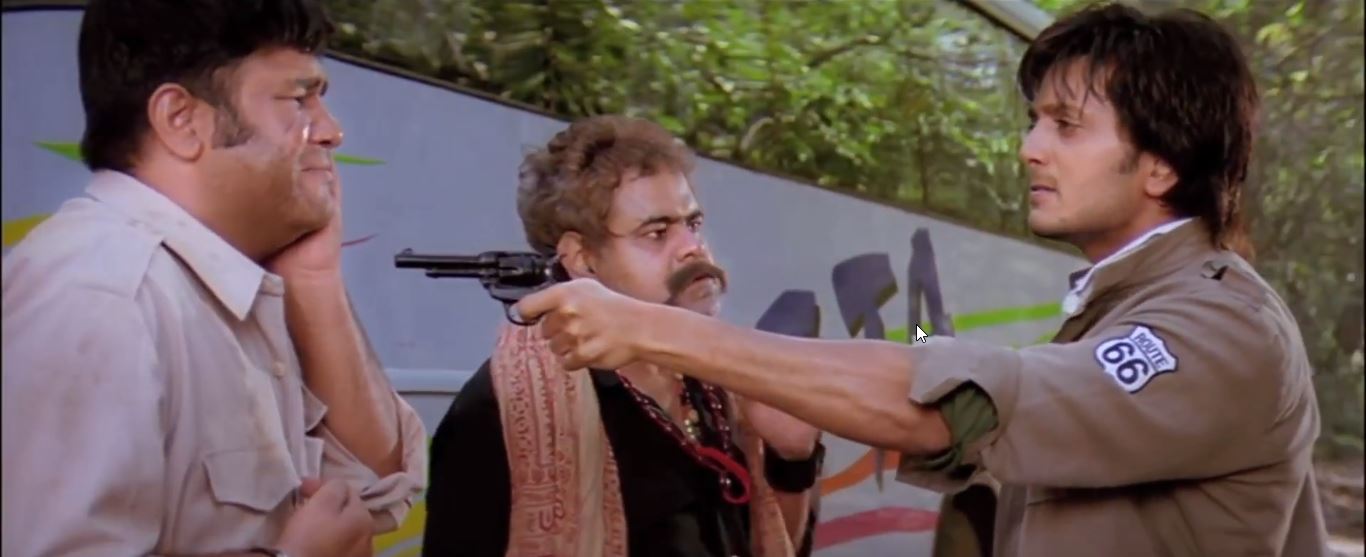 Again, a fine example of a movie where the best of the actors remained underutilized, 'Dhamaal' had Sanjay Mishra playing a dacoit Babubhai, who catches hold of Roy, one of the four protagonists, while the former is on the way to Goa on a treasure hunt. While Babubhai's dialogues seemed repetitive and heard of, his presentment and his demeanour speak volumes of the humourist inside Sanjay Mishra. How Babubhai plans to be a part of the larger plot and how Roy and his three others dodge him and everyone else to get the treasure themselves forms the crux of the film. Though 'Dhamaal' was a success at the BO, it received mixed reviews from critics for being a celebratory nonsense. Well, who am I to decide?
4. Golmaal Franchise (2006-17)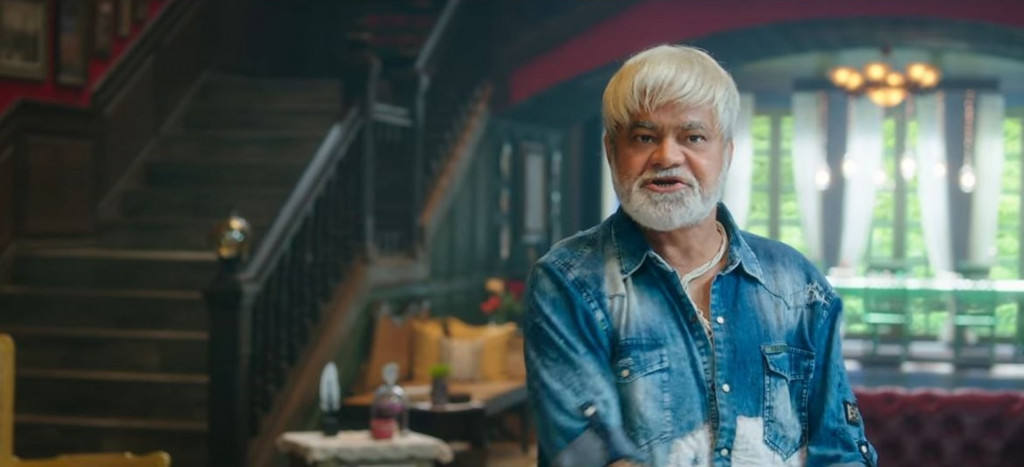 While Mishra plays Babli in the first and the last instalments, he is seen portraying cameo role as Subodh in the second instalment and Dagga in the third. Yet again, apart from Babli Bhai, we don't see any character development per se for the accomplished actor, rather only small, cameo appearances unworthy of his status as an actor. Regardless, Babli Bhai, a "bhai" who has lesser number of words reaching his ears, with his quirky jibes at his low self-esteem henchmen, and his master plan for a major heist at a bungalow with the blind, elderly couple that fails afterwards, thanks to Madhav and his folks, is the best thing you can see in the film. Overshadowed and underrated, Sanjay Mishra has amused us throughout in this superhit movie franchise, despite the meagre number of seconds he is visible on the screen.
3. All The Best: Fun Begins (2009)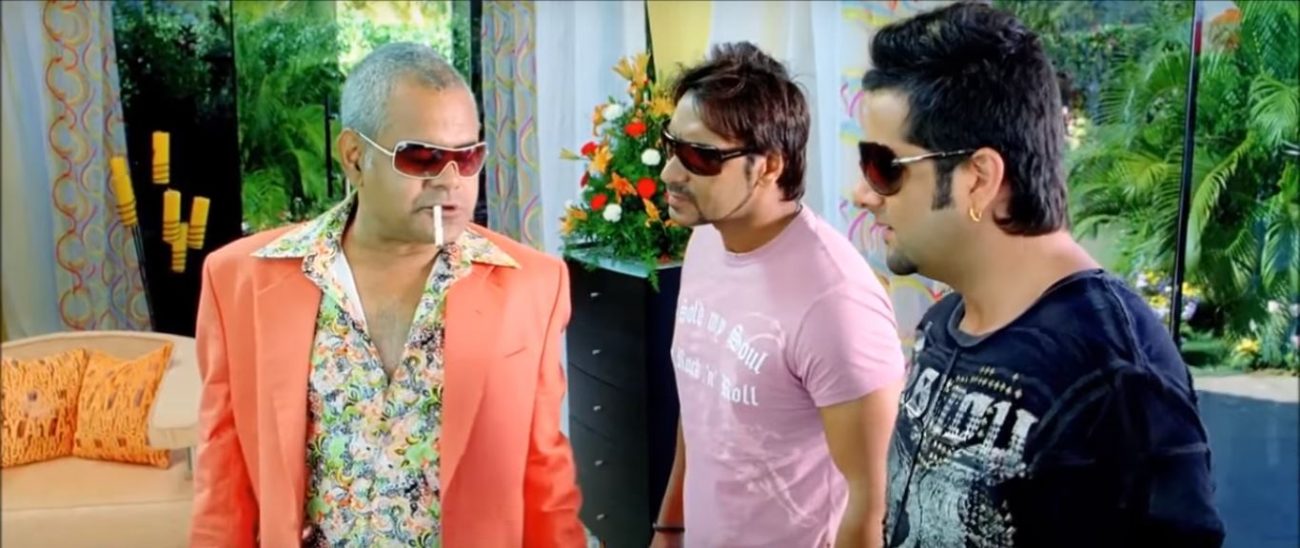 A laugh-riot, which also featured Fardeen Khan after a long while alongside stalwarts like Sanjay Dutt, Ajay Devgn, Johhny Lever et al, 'All The Best' got both applauses from the audiences as well as the critical acclaim it deserved. Sanjay Mishra as RGV pulled out quite a lot of punches, many of which became viral with memes and trolls in social media and also perhaps shot him to fame as an established comedy honcho. RGV's faltering English, along with his sing-a-songy accent in the movie and dialogues between him and Sanjay Dutt's character Dharam are a delightful watch. The fun begins for sure but never seems to end. Just Cheeel…if you know what I mean. Wink!
2. Phas Gaye Re Obama (2010)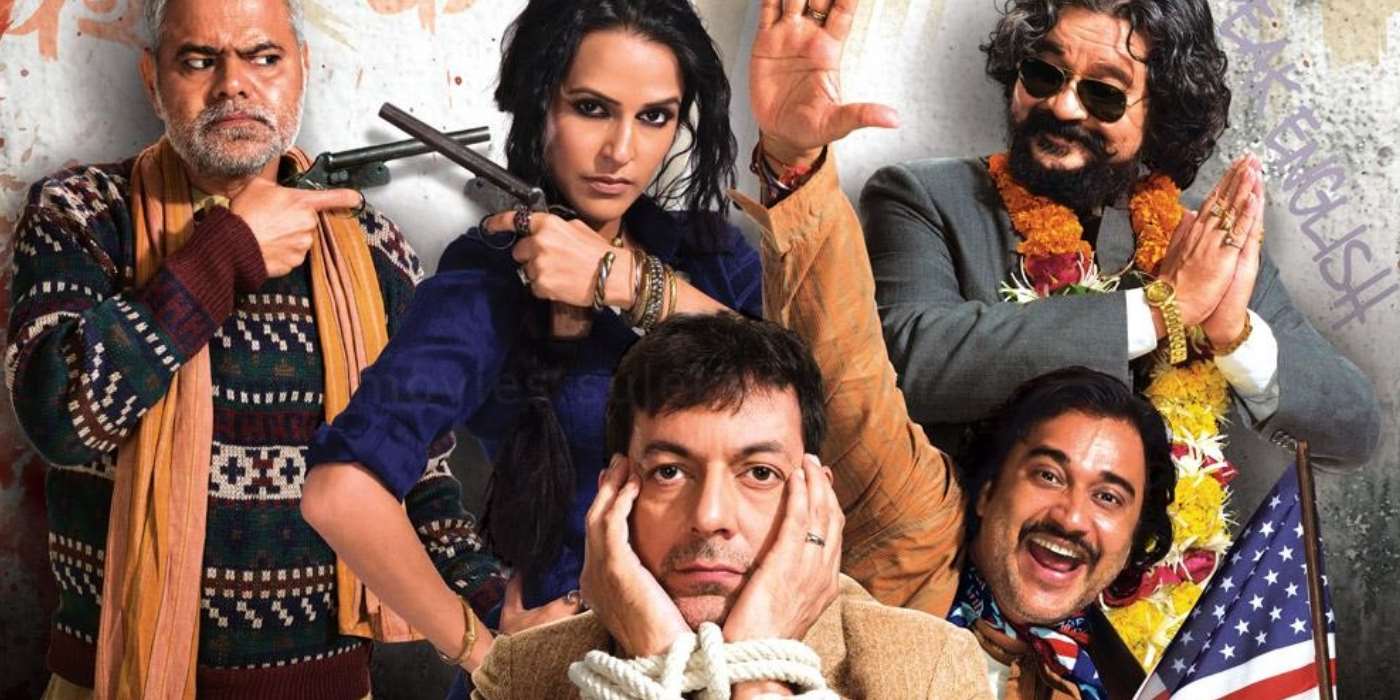 Set in the prospect of the recession of 2009 which took the whole planet for a ride, 'Phas Gaye Re Obama' is a paradoxical take on what the US and the then US President Mr Obama "could not control" and something that trickled down to India as well. Perhaps the only mainstream feature film with Obama in its name, 'Phas Gaye Re Obama' revolves around the kidnapping of Om, an NRI who has returned to India to sell his property, only to be disappointed and kidnapped eventually. The ransom is something he most certainly cannot afford while he is under the "observation" of Bhai Sahab (Sanjay Mishra). With puns around Obama's famous speech "Yes, we can", and the dramatic use of the Hindi vernacular, along with the funny representation of the English language makes it a unmissable cult movie, not to be overlooked. Sanjay Mishra is the shining crown jewel of this critically successful feature.
1. Kadvi Hawa (2017)
Possibly Mishra's best performance till date in a motion picture, 'Kadvi Hawa' brings upon the social perils of farmer suicides and droughts to the tabloid. Set in the Bundelkhand backdrop, a village hasn't received a drop of rain from more than a decade. A blind, old man Hedu lives in a constant state of fear, for his son, a debt-ridden farmer could commit suicide any day. Enter Gunu Babu, a loan-recovery agent who's on the trail of debt-ridden farmers, amidst an age-old fear by Hedu of the former being a grim reaper, because whenever he comes, he takes a few (lives) away with him. Hedu and Gunu Babu must work symbiotically, but the bigger picture is whether anyone benefits out of their "reunion" and by how much. Mishra gives the performance of a lifetime and perhaps 'Kadvi Hawa' could become one of the flagship movies of his scintillating career.
Read More: Movies Like B.A.Pass