Every single time we complain about a lack of imagination that hovers over Indian Cinema Industry, the South comes up with most eccentric and otherworldly ideas that are, then, incorporated in movies that go on to win the hearts of people of the entire nation. From creating thrillers with extravagant sci-fi background to skillfully incorporating them with comedy or a love story, South Indian cinema has salvaged the genre of suspense thrillers from rendering into obscurity.
Here is a list of top South Indian mystery thrillers that will surely keep you on the edge of your seats and make you want to watch more.
15. Nenokkadine (2014)
It's Telugu language movie directed by Sukumar with the heart-throb Mahesh Babu in the lead playing a schizophrenic rockstar scrambled in the hallucinations of his parents who have been killed by three men. In the process of finding the two other men, who are yet to be found, he is supported by a journalist, played by Kriti Sanon. how often do we get to see movies that make us think whether the events are happening in real life or in somebody's imagination? Its success is in the intertwining of reality and the subconscious.
14. Memories (2013)
Directed by Jeetu Joseph, it is a story of an alcoholic police inspector who is mourning for his wife and daughter's death. Things take an unprecedented turn when he is entrusted with a case serial killer murdering people in the same fashion. It masterfully intertwines a murder mystery with delusion. Tapping into the themes of religion and mental illness. This movie will surely give you a hell of a ride.
13. Rangi Taranga (2016)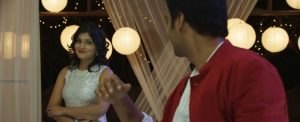 A Kannada language suspense thriller, featuring debutants Nirupa Bhandari, Radhika Chetan and Avantika Shetty in the lead roles, is set in a fictional village. Gowtham and his wife, Indu visit her ancestral home in a small village. Upon the disappearance of his wife, Gowtham starts to unveil some mysteries of his life in the process of finding her. With mysterious ominous music accompanying crazy close-up and low angle camera work, this movie will leave a mark in your minds.
12. Irakal (1985)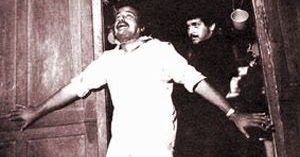 George was making psychological thriller before it was cool. His movie, Irakal, is a chilling story of a psychotic serial killer, with a weird sense of acquisitiveness and justice. His upbringing in a purely unscrupulous and hateful environment of his immoral family is a reason for his present behaviour. A tussle between two covetous agencies leads to murder and mayhem. This movie is essentially a typical K.G. George specialty that showcases his prowess as an auteur of the new Indian cinema.
11. 7th Day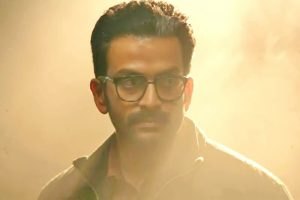 Replete with twists and turns, and meticulous story building, this Shyam Dhar film is exciting and compelling. What we know until the final scene of the film is a suspended officer trying to solve a twisted mystery. What happens in the end, blows your mind since the agent disentangling the mystery becomes the mystery himself. Prithviraj Sukumaran does what he does the best and delivers a remarkable performance. It is a one of a kind movie.
10. Mumbai Police (2013)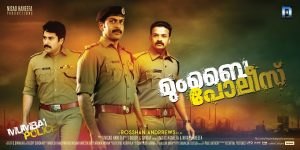 A crime has been committed. The good guy finds the villain. The villain pays for his wrongdoings- this a template for a regular, everyday mystery tale.
But, this Rosshan Andrrews film breaks all the expectations and regularities to give you an edge-of-the-seat experience. ACP Antony ( Prithviraj Sukumaran) manages to unearth the murderer of his friend. But. loses his memory. He restarts an arduous journey to track him down again, with a hope to remember something. What a hell of a twist! Becoming the most remarkable box-office success of the year, this film also received critical appreciation and won the hearts of the audience.
9. Moonu (2012)
Remember the song- Why this Kolaveri Di- that went viral and was on the lips of everyone? Well, apparently, the movie which featured it is not a comedy. It's indeed a psychological thriller. Very skillfully intertwined with a soul-bearing love story, it is a story of Ram (Dhanush) and Janani (Shruti Hassan), whose love blossoms and reaches the 'finality' of marriage. But, stuff becomes serious when Ram starts suffering from bipolar disorder which leads to the unleashing of a monster.
8. U-Turn (2016)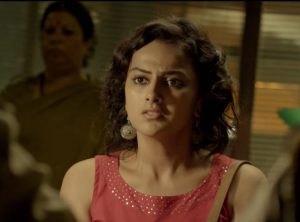 This Kannada language film is an excellent mystery thriller with no loose ends. Without any fight sequences and a waste of money, it tells a compelling story starting off as a simple traffic violation that turns into a murder mystery. With the help of excellent cinematography and stellar performances, it manages to etch into the minds of the audience. A low-budget film, with a woman in the lead (Shraddha Srinath), this Pawan Kumar movie proved its excellence and commercial capacity.
Read More: Best Telugu Thriller Movies
7. Maheshinte Prathikaram (2016)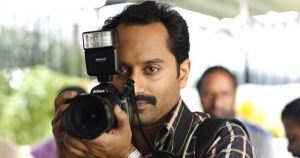 Malayalam film industry has exhumed and exalted the best of talent over the years. Dinesh Pothan became one such name, that sprang up out of obscurity and astonished the world with his first film itself. It is the story set in a small village, of a photographer (Fahad Faasil ) who attempts to diffuse a street row. In the wake of which, he is knocked to the ground. Insulted and defeated, he takes a vow of not wearing his slippers again, till he avenges this humiliation. It turns a regular revenge thriller on its head. Instead of the elements of anger and hatred, it comes across as an entertaining, and sometimes, a bone-tickling endeavor of a film.
6. Anniyan (2005)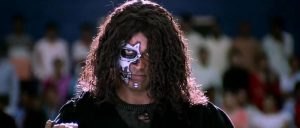 This might be the most popular movie on the list. And why not? Since Vikram is in the lead, it had already assured the audience of an interesting plot and a sublime performance. Suffering from multiple personality disorder, a lawyer assumes the identity of a metrosexual model. In the night, he turns into a brutal vigilante who kills wrongdoers according to the punishments of Garuda Purana. Mostly all North-Indians are aware of the existence o this film in the name of 'Aparichit'. It defined 'South Indian' cinema for us. This S. Shankar film, though initially made in Tamil, went on to be released in three other South Indian languages and became a cult.
5. Yavanika (1982)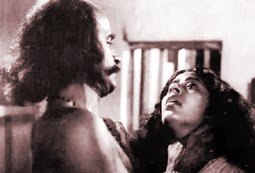 KG George is one of the pioneering figures of the new Malayalam Cinema that revolutionalized movie-making since the late 60s. Replete with interesting deep characters. Yavanika is one such movie. It reveals what transpires behind the curtain of a theatre, and transforms into a mystery thriller when the tabla player goes missing. The drama company and its functioning find an authentic expression. In the search of a fellow member, it exposes its vices.
4. Irumbu Thirai (2018)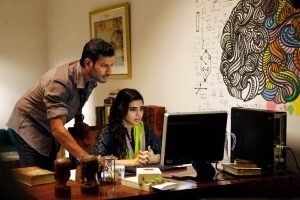 India has produced very few films on cybercrime. Well, this P.S. Mitran movie endeavors to change it. In the context of current Facebook and Aadhar leaks, this movie holds an increasing social relevance. A temperamental army man chases the guy who's responsible for hacking crucial defense information and is putting his career and the country's security in jeopardy. and with stellar performances by Vishal, Arjun Sarja, and Samantha, this Tamil thriller uncompromisingly makes us aware of the vastness of cybercrime and data theft.
3. Drishyam (2013)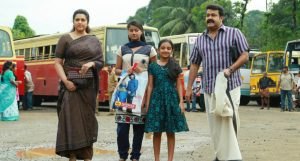 The number of remakes this Malayalam movie entailed is an evidence of its brilliance. This Jeethu Joseph film centers on family. The fate of a happy family turns to its head when a boy indecently films the eldest daughter of the family and uses it to blackmail her. The decent, uneducated, protective father puts his foot down to end the ordeal of his daughter's life. It's an edgy, smartly constructed and compassionate screenplay, with Mohanlal's great performance, and a pacy direction.
2. Vikram Vedha (2017)
A gritty and bold movie about a power struggle between a criminal mastermind, Vedha, who is chased by a no-nonsense, ruthless cop who's ready to bend the rules to get to him. Directed by the director duo, Pushkar and Gayathri, it has Madhavan and Vijay Sethupathi playing the main leads. It keeps you on the edge of your seats. Sam C.S. has skilfully showcased his versatility through dope compositions. The movie has many cool shots and scathing confrontation dialogues. A full packaged deal-of-a-film, Vikram Vedha is a must watch.
1. Vishwaroopam (2013)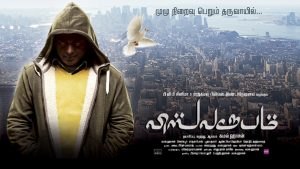 Creating enough controversy to exacerbate the bankability, Vishwaroopam is one hell of a project. Put off by the effeminate bearings of her dancer husband Viz, Nirupama hires a private investigator to tail him. She comes to know about his dark past and connections with the Jihadis despite controversies, it triumphed against all odds and received many accolades. Directed by Kamal Hassan, with him also playing the lead, this movie proves to be a masterpiece.
Read More: Best Telugu Action Movies