Being one of the largest in the country in its scope and reach, the Telugu film industry produces more than 200 movies per year. Known as Tollywood in short, the industry is based in Hyderabad, Telangana, which also holds the Guinness World Record for the largest film production facility in the world, Ramoji Film City. But, Netflix is yet to catch up with rivals Amazon and Hotstar whose south packs include several Hindi-dubbed or original versions of blockbuster Telugu movies.
While Tollywood finds a new ally in streaming platforms like Amazon and Hotstar, Netflix still relies on its immense collection of international content. If you are in a mood to refresh your Telugu lexicon, it will be a difficult task to search and locate your movie on Netflix. But don't worry, we've compiled some of the finest Tollywood films for you. Here's the list of really good Telugu movies on Netflix that are available to stream right now.
15. Bheeshma (2020)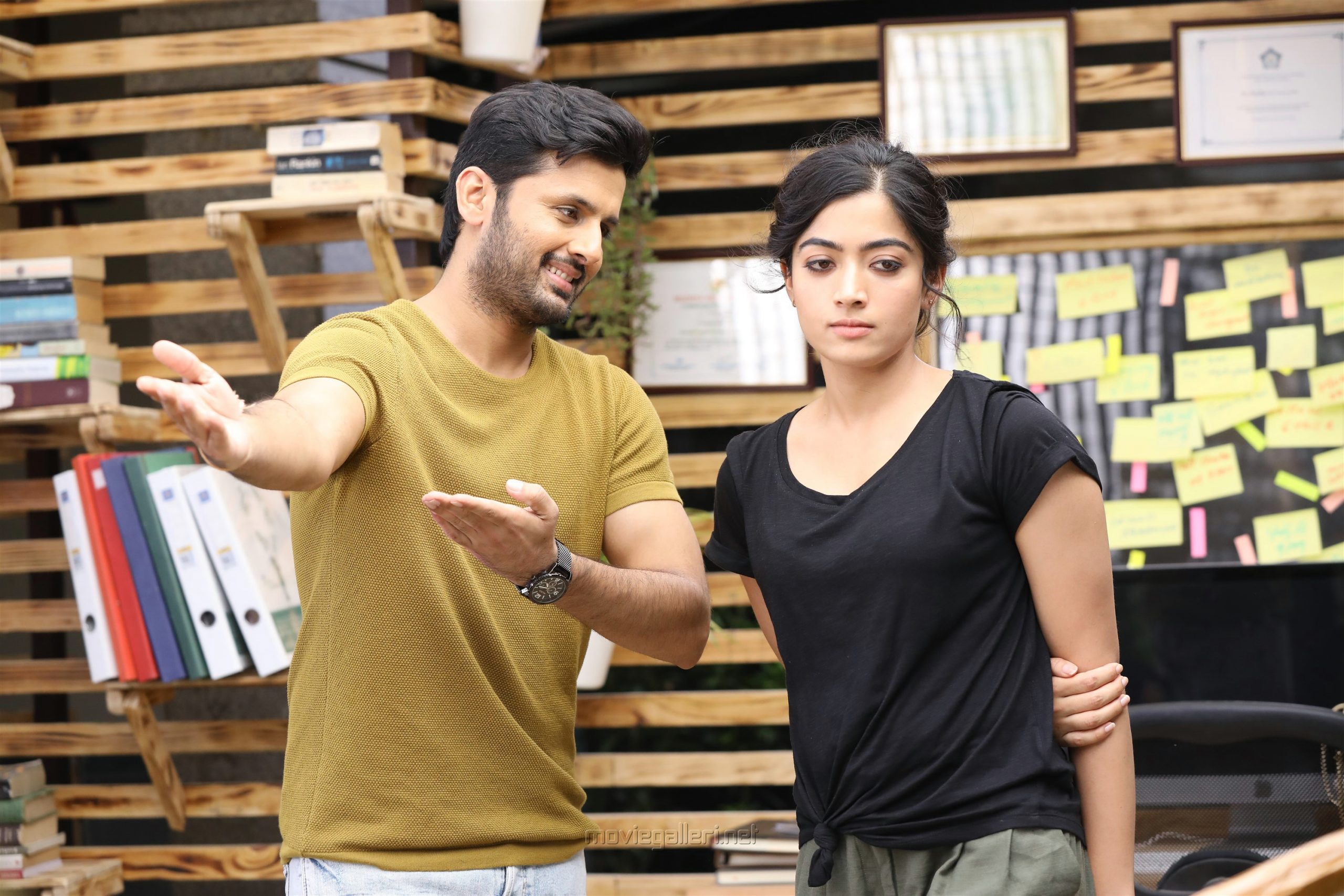 Starring Nithiin Reddy as Bheeshma Prasad and Rashmika Mandanna as Chaitra, this film is a must-watch for those looking for something light and fun. Bheeshma is a meme creator who is frustrated with being single. When he meets Chaitra he falls in love with her instantly. Bheeshma is known for his silly one-liners at the oddest of times.
The romantic entertainer is directed by Venky Kudumula, who sticks to what he does best. However, the story is also set against a background of war between two companies- one an organic foods company and the other a corporate using chemically enhanced crops. But the film, in general, is kept on a lighter note with the dramatic theatrics that comes with Venky's films.
14. Spyder (2020)
The thriller directed by A.R. Murugadoss was filmed in Telugu and Tamil simultaneously with the film stars Mahesh Babu, Rakul Preet Singh, and the multifaceted S.J. Surya. Shiva (Mahesh Babu) is an Intelligence Bureau officer who spies on people's calls and messages to help them.
He is determined to save the people of Hyderabad from a psychopath on the loose, Bhairavudu/Sudalai (S.J. Surya). Bhairavudu is a sadistic serial killer who derives joy out of people grieving their loved ones. The plot thickens as Shiva and Bhairavudu/Sudalai's paths cross time and again, lending various twists to the plot. Will Shiva finally be able to keep the people of Hyderabad safe?
13. Manu (2018)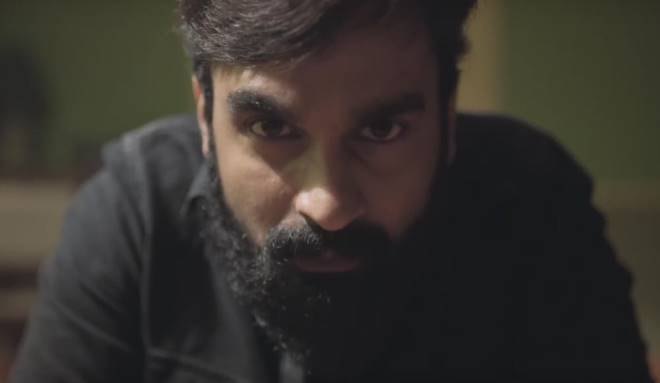 This 2018 drama/mystery starts off with the eponymous leading character, who is a painter, being wooed by a woman called Nila. The two of them do hit it off well, but a small misunderstanding ends up causing a massive quarrel between the two at a bar. When Nila leaves the bar, Manu witnesses three gangsters harassing an old man and ends up saving him from them. Soon enough, he comes to know that these gangsters have now targeted Nila. Manu has no clue as to who they are and what they want from Nila. He needs to find them soon before they cause some irreversible damage. The premise of this film is great and its visuals also work like a charm. However, the main problem with this film is its slow pace which makes it a rather tedious watch.
12. Sarkar (2018)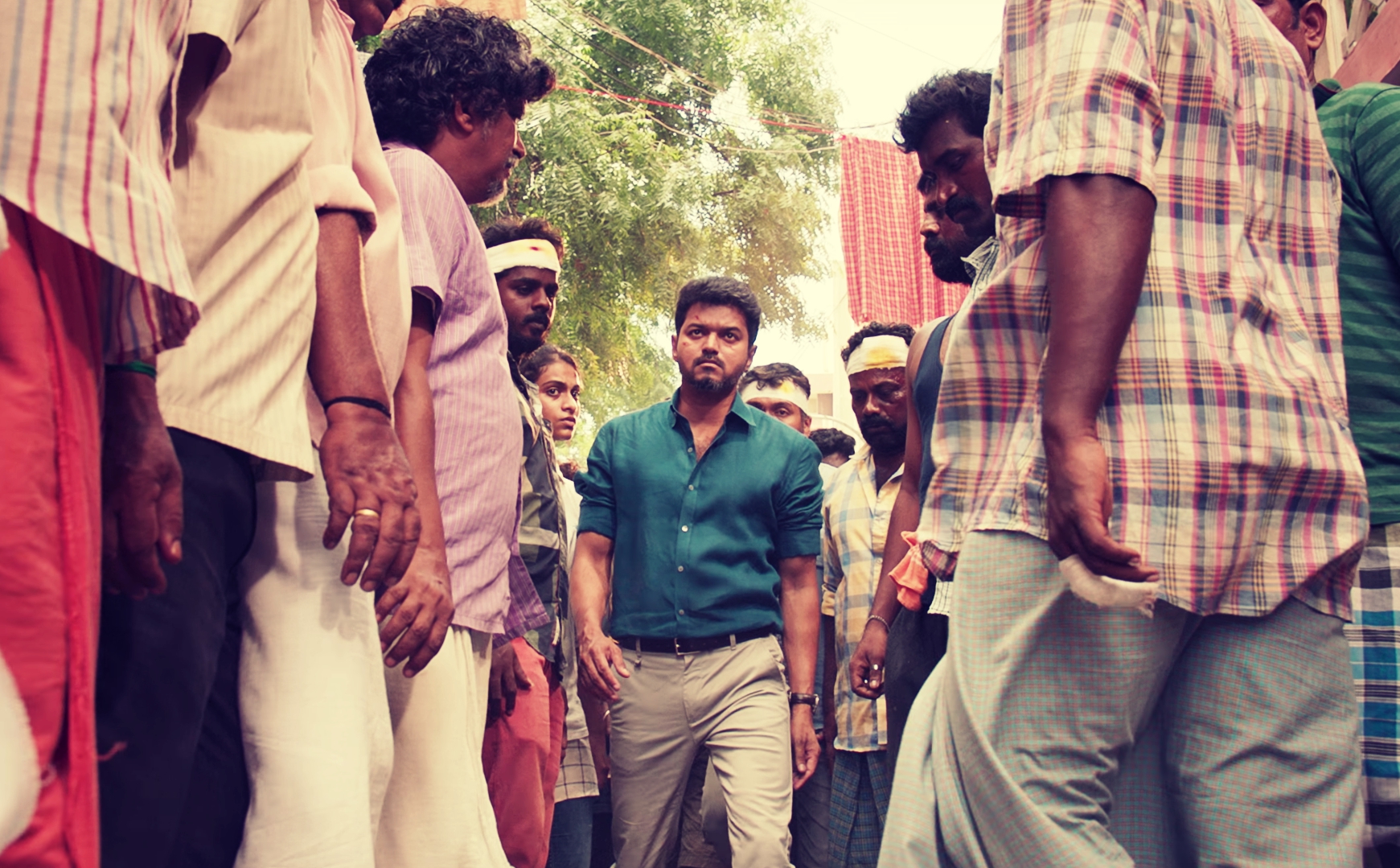 The action-packed film, originally made in Tamil, is directed by A.R. Murugadoss, which deals with the behind-the-scenes menace of voting. Starring Thalapthy Vijay as Sundar Ramasamy, a well-known businessman who returns to India to vote and finds himself in the middle of a political drama when he learns that his vote has already been cast. He faces powerful and corrupt politicians who intimidate people for their vested interests. Sundar enters the political frame, trying to set in motion some much-needed changes as he tries to reclaim his legal right to vote. Oscar-winner A.R. Rahman's music accentuates the drama and action in the film.
11. Baahubali: The Beginning (2015)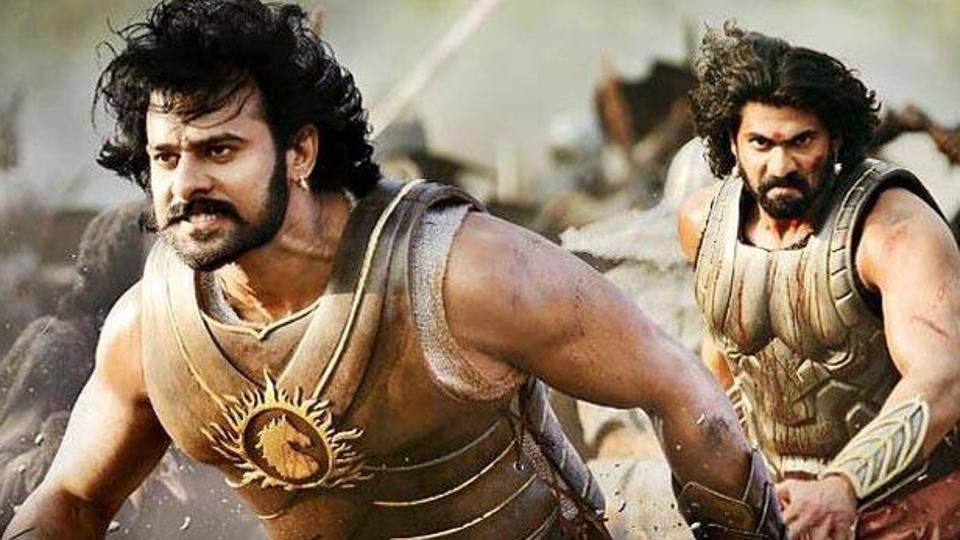 The war epic franchise, 'Baahubali' broke almost all the records of the Indian box office with its first and second installments. Filmmaker Rajamouli stunned the entire nation with the unbelievable performance of his two-part war spectacle. He moves against the wind while other Indian filmmakers were eager to make more Hollywood-like movies. Rajamouli returned to one of India's most cherished treasures, its rich mythology. He turned up with an epic tale that resembles Mahabharatha or Ramayana in magnitude and grandeur. When he managed to bring in the budget and technical expertise, 'Baahubali' became the biggest movie India has ever made.
'Baahubali: The Beginning' starts when a tribal couple, Sanga and her husband, living in the dense forests around the province of Mahismathi, save a drowning infant. The kid grows up as Shivudu, an adventurous young man with many mystical powers. In one of his adventures, he comes across the secrets of another land lying hidden beyond the mighty waterfall. Shivudu becomes restless out of curiosity and sets on a dangerous journey against the wishes of his mother. He climbs up all the way to reach the top of the waterfall and moves further towards the tall mountains. An accidental stand-off with the rebel tribal girl makes him smitten and leads him to the sovereign land of Mahismathi, where he would meet his destiny and arch-rival, Bhallala Deva
10. Baahubali 2: The Conclusion (2017)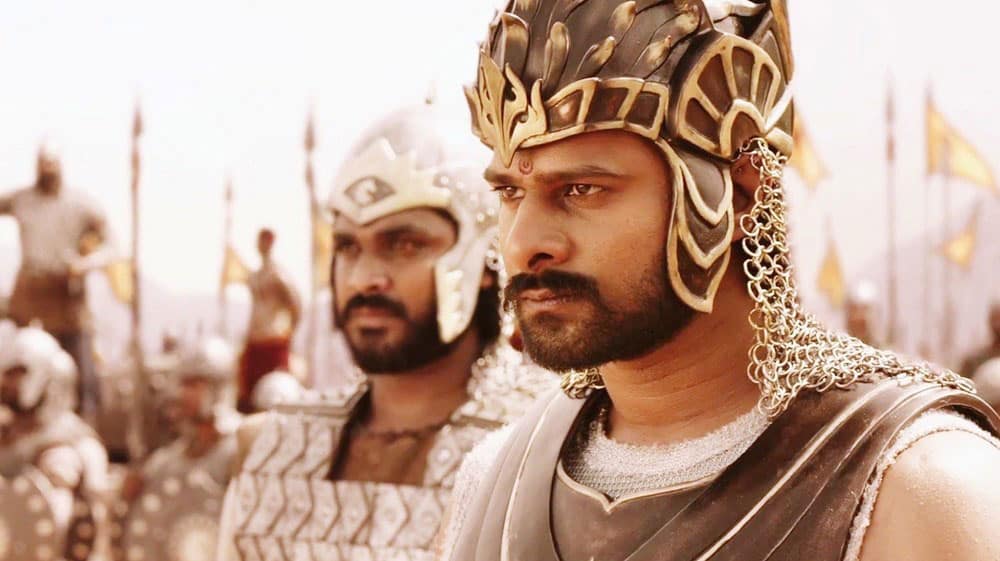 'Baahubali 2: The Conclusion' begins where the first installment left the viewers on a cliffhanger. 'The Beginning' ends with Kattappa, the loyal slave warrior lord kills Baahubali from behind. The second installment explains the events that led to the climax of 'The Beginning.' Kattappa narrates the flashback to Shivudu, who is shocked when learning his lineage as the prince of Mahishmati and the son of Amarendra Baahubali. Shivudu realizes his true identity of Mahendra Baahubali, heir of Amerendra Baahubali's crown and kingdom which is now under the rule of Bhallala Deva.
He plans a coup d'état with the help of Kattappa and his tribal army that includes the stepmother and stepfather who saved him from drowning at the beginning of the first installment. Noa, Bhallala Deva had to pay the hefty price of his sins which include chaining Shivudu's biological mother, Devasena for years in the courtyard of the palace. With his father's great legacy, the Kingdom of Mahishmathi and his mother eagerly waiting, Shivudu, Mahendra Baahubali, prepares for the final showdown.
9. Ee Nagaraniki Emaindi (2018)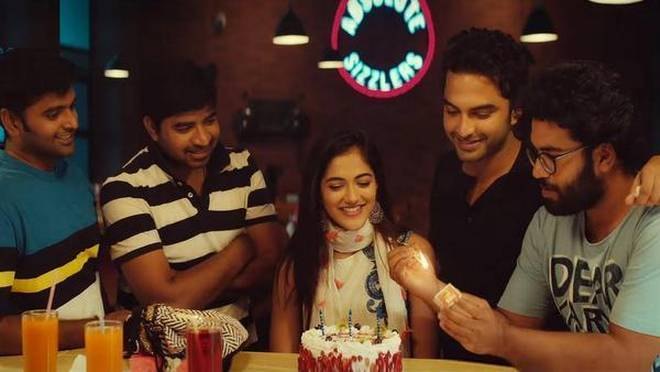 An entertaining buddy comedy, the Tharun Bhascker Dhaassyam directorial 'Ee Nagaraniki Emaindi' is the story of four friends who take a trip to the Indian coastal town of Goa which is rather famous for its beaches. In their moments of fun and frolic, one of these four characters loses a valuable ring. Now the only way in front of them to retrieve the ring is by participating in a short filmmaking competition, winning it, and using the money to buy something similar. Despite having the premise of a slapstick comedy, this film avoids cliches with great panache and brings us a story totally fresh and exciting.
8. Neevevaro (2018)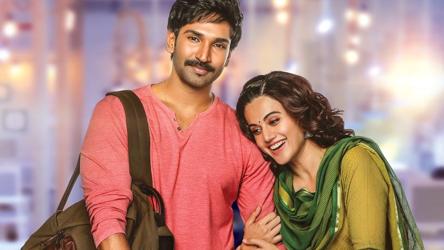 'Neevevaro' is a romantic tale of Kalyan, a visually challenged chef, and Vennala, his beautiful regular customer. Kalyan runs his own restaurant and overcomes his disability on all facets of life with determination and will power. Kalyan's family and friends provide him with all the support and help him successfully run his business. Kalyan's life changes forever the day Vennala walks into his restaurant. A beautiful romance grows between the two and they start planning a future together. But their world turns upside down when Vennala goes missing all of a sudden. Kalyan kick-starts an investigation of his own, with the help of his best friend Anu and a pudgy policeman, Chokka Rao, to find out what happened to his woman. 'Neevevaro' keeps the viewers on the edge of their seats till Kalyan solves the mystery behind Vennala's disappearance.
7. Ala Vaikunthapurramuloo (2020)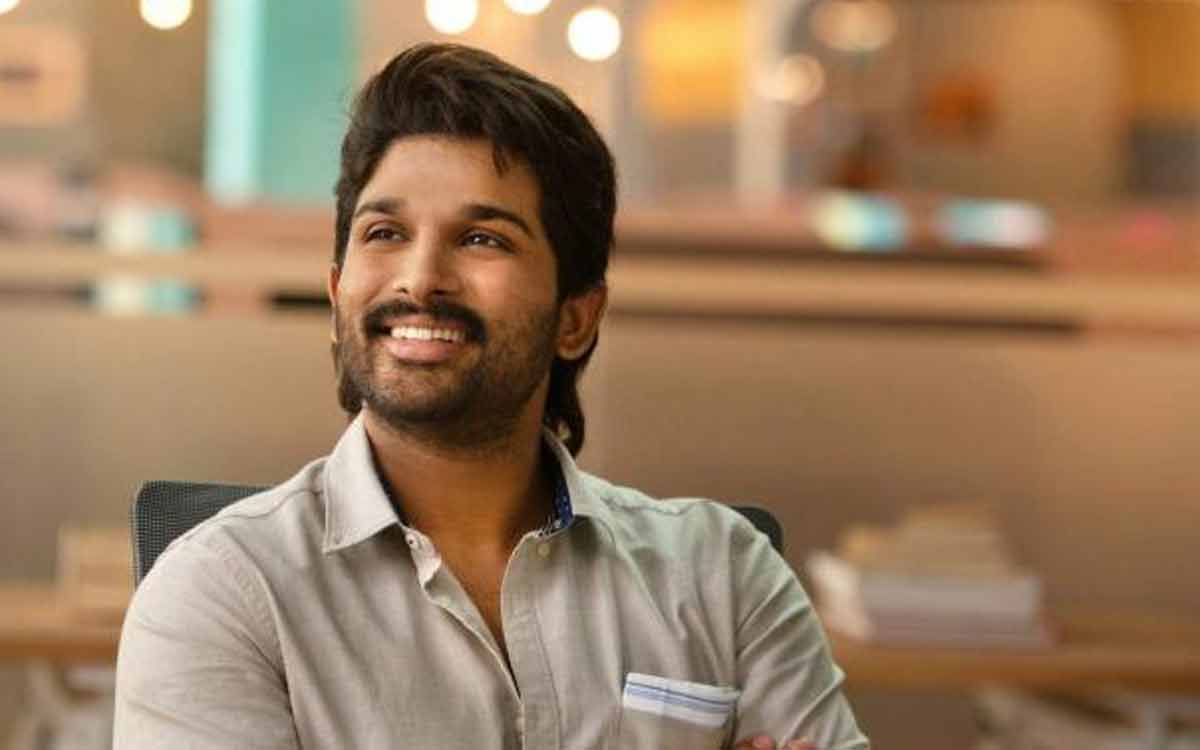 The film is written and directed by Trivikram Srinivas and became one of the highest-grossing films in the Telugu film industry. The story follows a young man Bantu, played by Allu Arjun, who is despised by his father, Valmiki (Murali Sharma), and seeks his validation. When he learns that his biological father is Ramachandran, a rich businessman and not Valmiki, he tries to create a space for himself in the family that he truly belongs to.
Ala Vaikunthapurramuloo is the perfect package for entertainment as it captures the whole range of emotions and spice, including drama, action, romance, and swag. The actors' performances have impressed the critics and are one of the most talked-about aspects of the film.
6. Adhugo (2018)
'Adhugo' is the hilarious pursuit of a village behind Bunty, the little pink piglet! Bunty is the apple of his owner, Chanti's eye. The innocent animal and his friend lead a peaceful life when some people, each having their own selfish motives, crash land on them. The young lover Abhishek wants to apologize to his girlfriend after giving the piglet as a surprise gift. Six Pack Shakti is a fitness freak in the town who wants the piglet as a pet. Gutka Gangaraju and Sharjah Shankar try to steal the piglet to participate in an illegal animal racing tournament. With so many people having so many intentions to try and take away the piglet, 'Adhugo' races towards a hilarious culmination of the race. The interesting thing is Bunty becomes a sign of good luck for all of them because of his strange birthmark. Can his lucky charm save him from the greedy people running after him?
5. Evvarikee Cheppoddu (2019)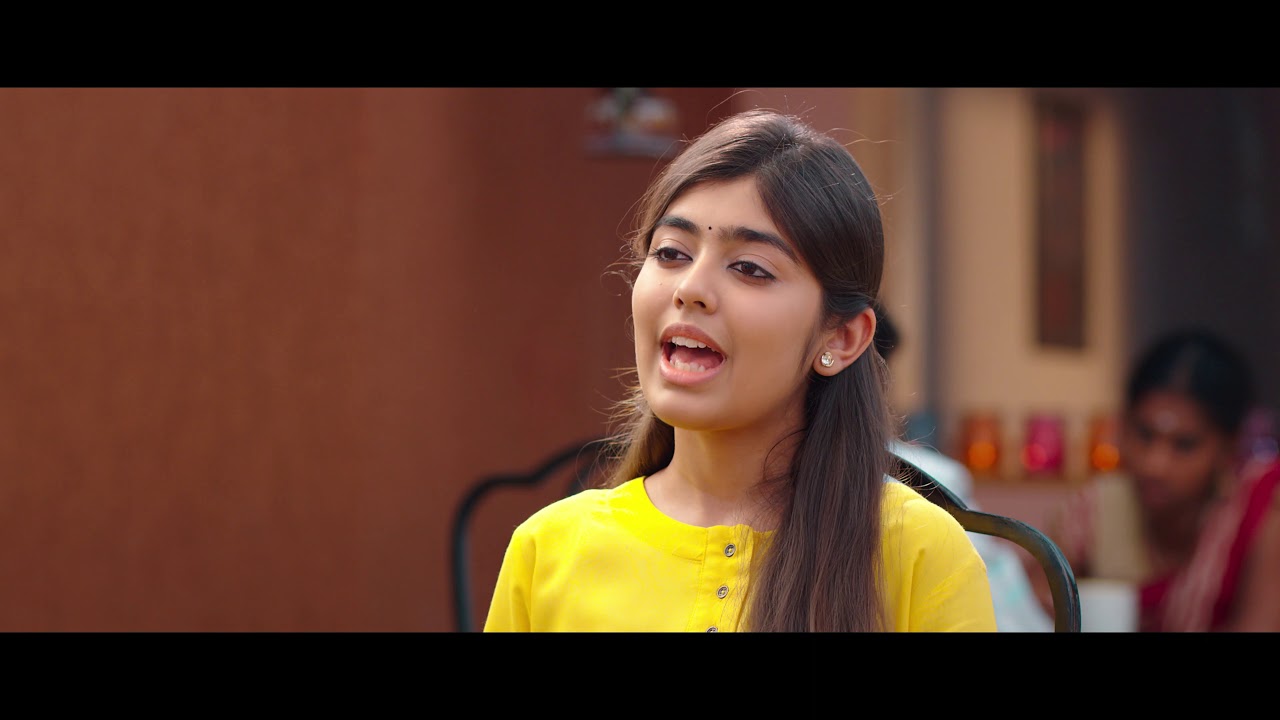 Hari (Rakesh Varre) and Harathi (Gargeyi Yellapragada) fall in love but belong to different castes. This poses a problem, especially with Harathi's father, who is very conservative in his outlook. How Hari manages to get Harathi's father's approval forms the story. Although love stories can be predictable, this story manages to back it up with an important social message supported by strong performances by the actors. The film delicately deals with the sensitive issue of caste discrimination with a humorous touch. Rakesh Varre also happens to be the producer of the film and has teamed up with Basava Shankar for direction and screenplay.
4. Oh! Baby (2019)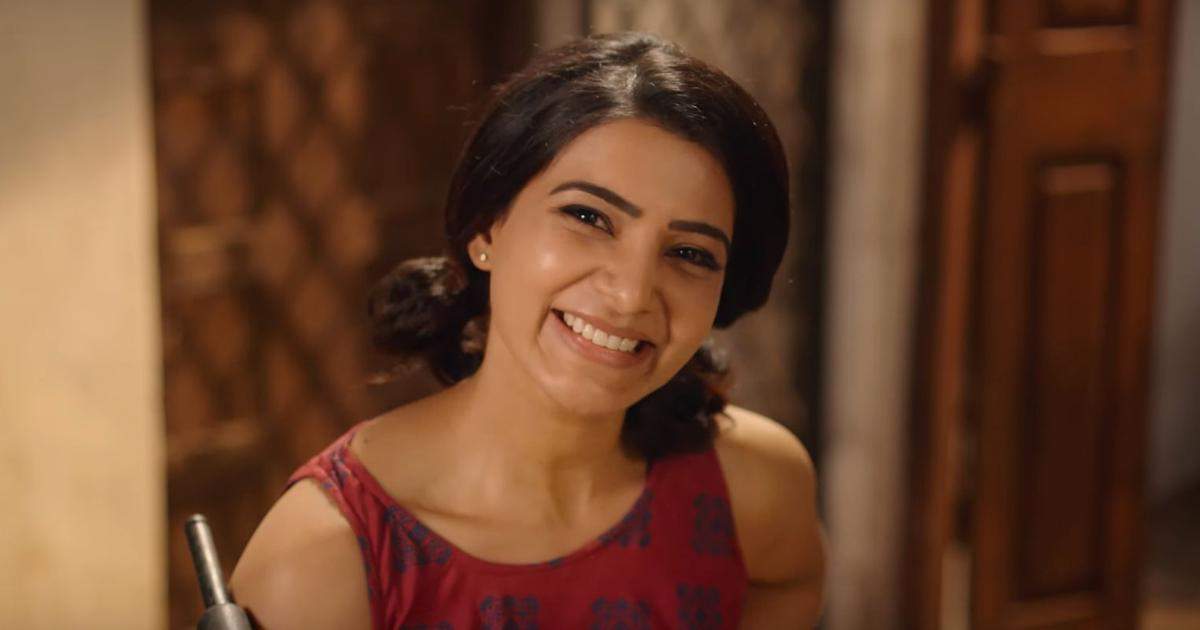 Oh! Baby is a fantasy comedy film revolving around Savitri, also known as Baby (Samantha Akkineni), who magically gets a chance to relive her twenties after she gets a picture clicked in a studio. The film is a remake of Miss Granny, a South Korean film. What would you do if you were given a chance to relive your bygone years? This comic journey of a seventy-year-old builds on the juxtaposition of someone who looks young but has the soul of a septuagenarian. Oh! Baby, directed by B.V. Nandini Reddy is counted in as one of Samantha's finest performances of her career.
3. Uma Maheswara Ugra Roopasya (2020)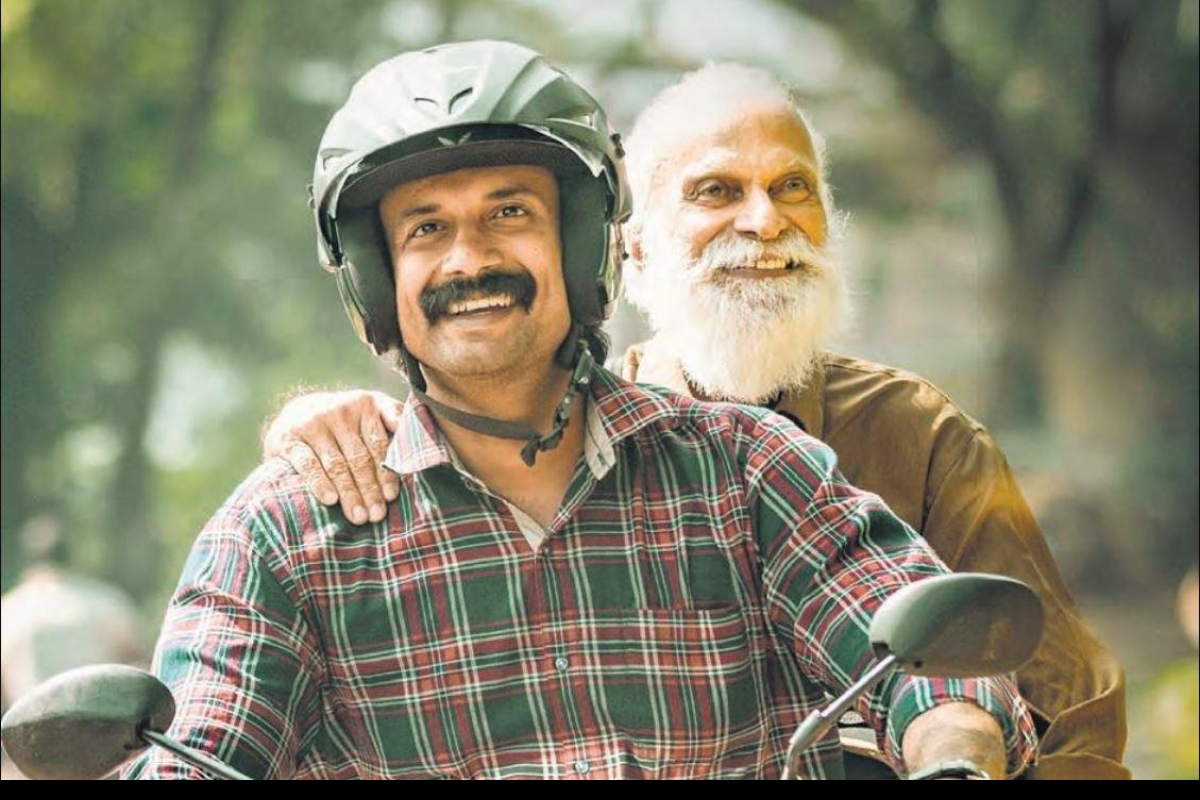 The title of the film translates to "The Angry Form of Uma Maheswara" premiered on Netflix on the 30th of July 2020. The comedy-drama is a remake of the Malayalam film, Maheshinte Prathikaaram. This is Venkatesh Maha's second directorial venture after the film C/O Kancharapalem. The story is about a soft-spoken and simple photographer Mahesh (Satyadev), who is beaten up and insulted by a bully when he intervenes to stop a conflict taking place in the town marketplace. This incident changes him; he takes an oath that he will not wear slippers until he has exacted his revenge, but it is not as easy as he thinks. He is constantly tested by people and the circumstances to see if he stays true to his oath. The naivety of the protagonist is touching and one can see the huge impact subtle changes in his life have on him.
2. Mallesham (2019)
Starring Priyadarshi, Jhansi, Ananya Nagalla, and Ananda Chakrapani, 'Mallesham' is a biographical drama movie inspired by the life of Chintakindi Mallesham. The Raj R directorial follows Chintakindi, a sixth-standard school dropout who is motivated to help his mother and other people like her in the village by designing a weaving machine. While the far-fetched idea seems impossible to achieve for someone with so little formal education, Chintakindi is unlike most people and is determined to achieve his goal. When the going gets tough, the school dropout puts everything on the line and ends up revolutionizing the weaving industry in the process.
Read More: Best Tamil Movies on Netflix
1. Awe (2018)
'Awe!' is the story of five women hailing from five different backgrounds and are entangled in five different predicaments. The movie, which is touted as a psychological thriller, has some brilliant performances and nearly flawless writing. It has amazing animation powered title track to introduce each of the five female protagonists. They include a biker girl turned psychiatrist, a girl-next-door, a chef, a magician, and a junkie.
Even though these women have nothing to do with each other, they are connected by a fragile string, Kali. She is a troubled woman who decides to commit suicide and plans a mass murder along with her hara-kiri. The mysterious connection between Kali and her deadly mass murder plan with the five women makes 'Awe!' a brilliant thriller. The movie takes the viewers from comedy to horror and then to drama, before culminating in a mind-blowing climax.
Read More: Best Indian Movies on Netflix