We can all agree to one thing: a good thriller film is a rare commodity these days. "Why?", you might ask. The reason is pretty simple: Hollywood makes less thrillers. So, just by a simple law of probability, the chances of you coming across a good thriller in a particular year also is so much less. To be honest, 2016 was not that a great year for cinema when compared to the blistering last couple of years it had. But 2016 was a versatile year with some brilliant colorful movies and equally gloomy movies. And when it came to thrillers it was far better in quality and quantity than what we had seen in the last few years. Not all of them were great, but I also found the best of the lot, including several hidden gems. Here's the list of top thriller movies of 2016:
20. Allied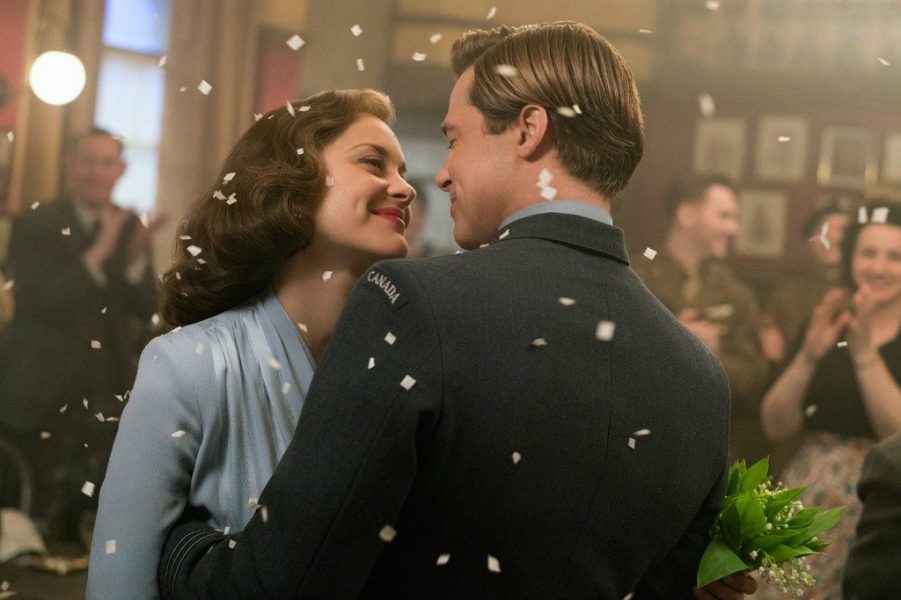 This movie kept my expectations right at its peak ever since its announcement. Written by Steven Knight -a terrific writer, just check out Peaky Blinders and Taboo- directed by Robert Zemeckis, starring Brad Pitt and Marion Cotillard there was very little that could go wrong. But on the first viewing I was terribly disappointed- partly because of my over notch expectations- but a subsequent viewing made me soft. This is in no way a classic war film, but if you want to watch a good romantic-war film set during world war 2, you're here for the right stuff.
19. Deepwater Horizon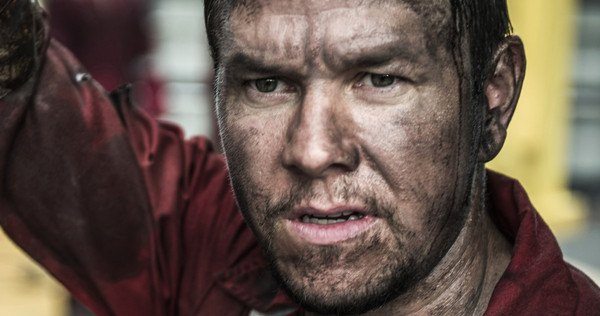 Gripping, thrilling and occasionally horrifying Deepwater Horizon tells you that not all disasters are natural. It doesn't evoke melancholy but rather it makes you angry, leaving you ashamed of the human species and what we did to this planet. Filled with engaging characters, great action choreography and a stunning cinematography, this movie will let you stay engaged and enraged.
18. The Accountant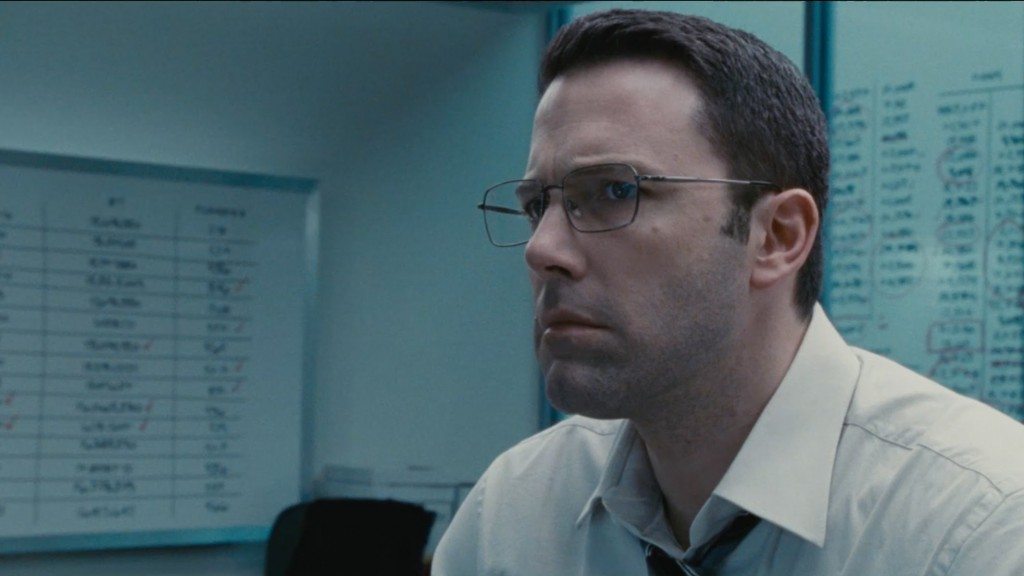 Ben Affleck's another committed performance of the year after Batman vs Superman- which even his terrific performance couldn't save-is an intense and intricate mad journey. And above all it is more fun than his other movie (which has to be more fun for it being a superhero movie and this one being a film about an autistic public accountant). Do watch it for the good performances from the cast and some decent direction.
17. River
An American volunteer doctor in Laos tries to intervene in the sexual assault of a young woman, but instead ends up accidentally killing her assailant. Horrified by the turn of events, John panics and flees. He soon discovers that he's wanted not only for the murder of the assistant, but also for the rape of the very woman he saved. What follows is a harrowing journey through the Laotian interior that will test and transform John in profound ways. But will he be able to come out of the mess? You will have to watch the film, which will keep you gripped as long as it lasts.
16. The Ones Below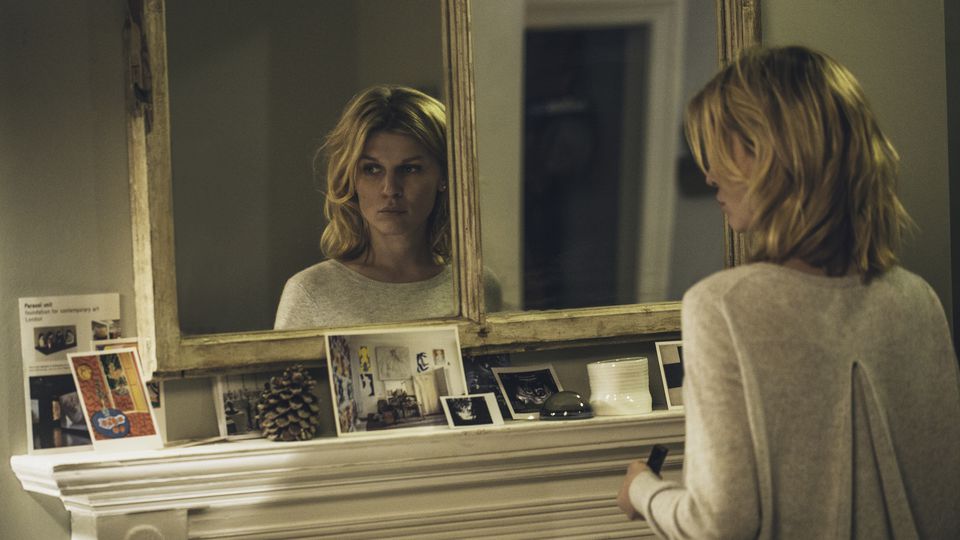 'The One Below' follows Kate (Poésy) and Justin (Moore), a young couple in a tiny London suburb eagerly awaiting the birth of their first child. But their life changes when an enigmatic couple, Teresa (Bim) and Jon (Morrissey), move into the apartment downstairs. The soon-to-be parents find themselves in a psychological battle of wills with the new tenants. Part-horror and part-thriller, this film is actually quite creepy.
15. Snowden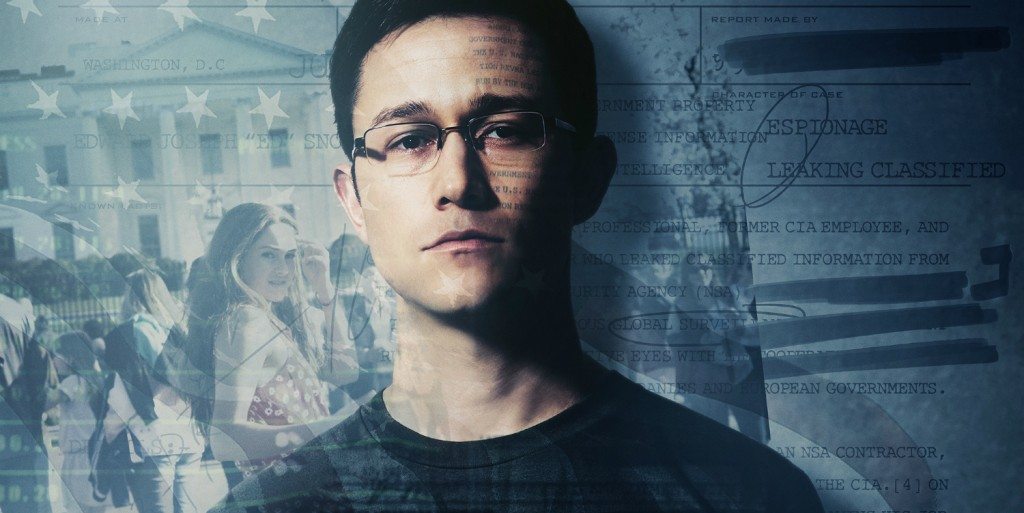 Snowden' follows the story of famous ex-NSA officer Edward Snowden, who is considered hero by some and traitor by many. Academy Award-winning director Oliver Stone, who has previously directed excellent biopics like 'JFK' tries his best to tackle the fascinating true story the runaway. Irrespective of whether you believe Snowden is guilty or not, you will find his story, who he left behind, and how he pulled it off the escape a very interesting watch. Although it is not as great as Oliver Stone's masterpiece "JFK" — another true story depicting the dark sides of government bodies — Snowden is a brilliant film and a must watch.
14. The Survivalist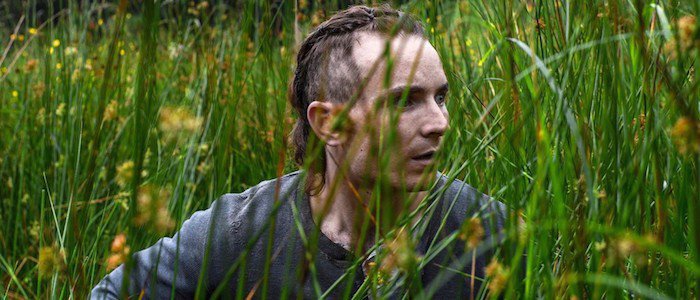 The movie follows the life of The Survivalist (unnamed), which is interrupted when a mother-daughter duo is found in front of his cabin requesting food and shelter. For what I had expected to be a fast-paced thriller, it was an entire 17 minutes into the movie that the first words were spoken. And even then, the dialogues are sparse and curt. Set in a dystopian future when human evolution has come to a full circle – 'The Survivalist' is the kind of movie that grabs your attention and never lets go. Armed with a taut script and convincing performances, 'The Survivalist' paints the picture of a scary world where existence trumps all social and emotional niceties.
13. Train to Busan
One of the most interesting zombie movies I have ever seen, 'Train to Buson' follows Sok-woo, who is traveling from Seoul to Busan with his daughter, Soo-ahn, on KTX, a high-speed train. But during their journey, the apocalypse begins, and most of the earth's population become flesh craving zombies. While the KTX is heading towards Busan, Sok-woo has to fight for the safety of his daughter against the zombies and even other passengers.
12. Green Room
The story of 'Green Room' revolves around teenager punk rock band, The Ain't Rights, and a night club owner at a night and drug club. Band's tour to a club located in rural Oregaon turns into something very nasty when they are witnesses of a crime scene. Since the notorious club owner, Darcy Banker, is now on the case of the incident, the Ain't Rights start to work together to try and escape the club alive and make it back to Washington DC before Darcy finds them. If you were ever a fan of the novel Hardy Boys — like I was — this film is tailor-made for you.
11. Imperium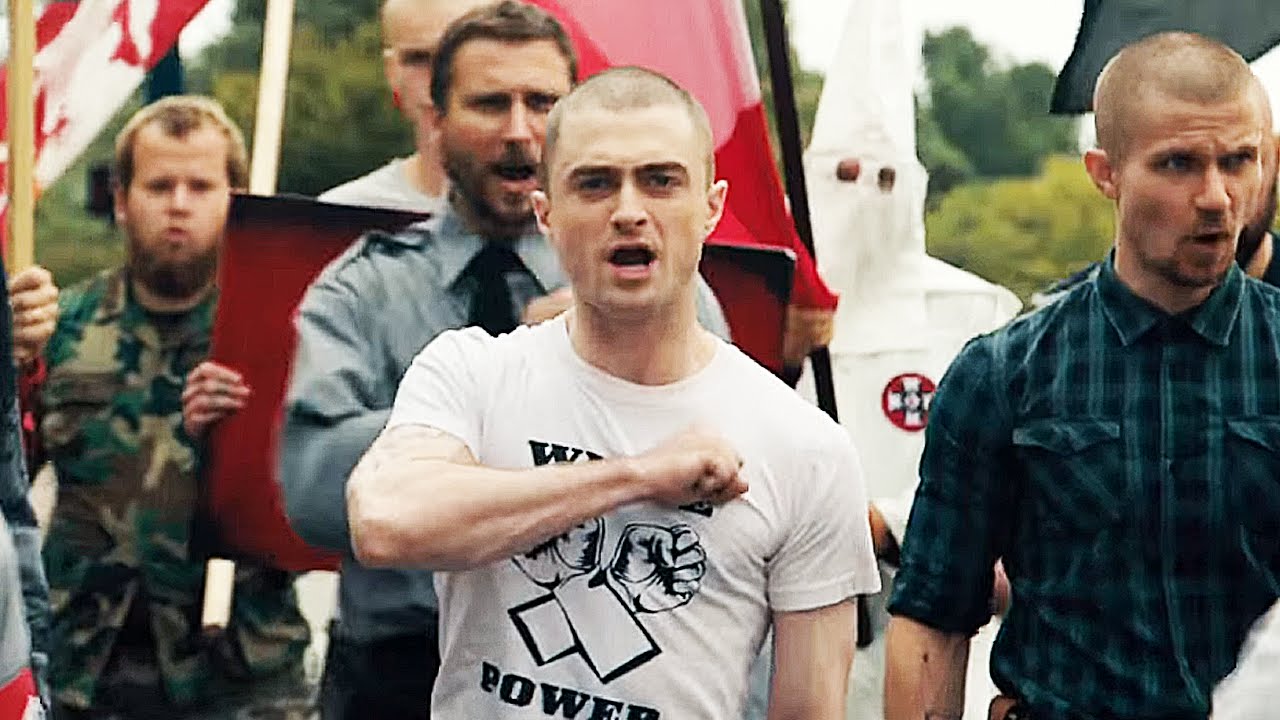 Inspired by real events, 'Imperium' follows Nate Foster (Daniel Radcliffe), a young, idealistic FBI agent, who goes undercover to take down a radical right-wing terrorist group. Foster faces the challenge of sticking to a new identity while maintaining his real principles as he navigates the dangerous underworld of white supremacy. It is a type film that used to be very common during the Cold War days. Nevertheless, it is treat to watch.
10. Don't Breathe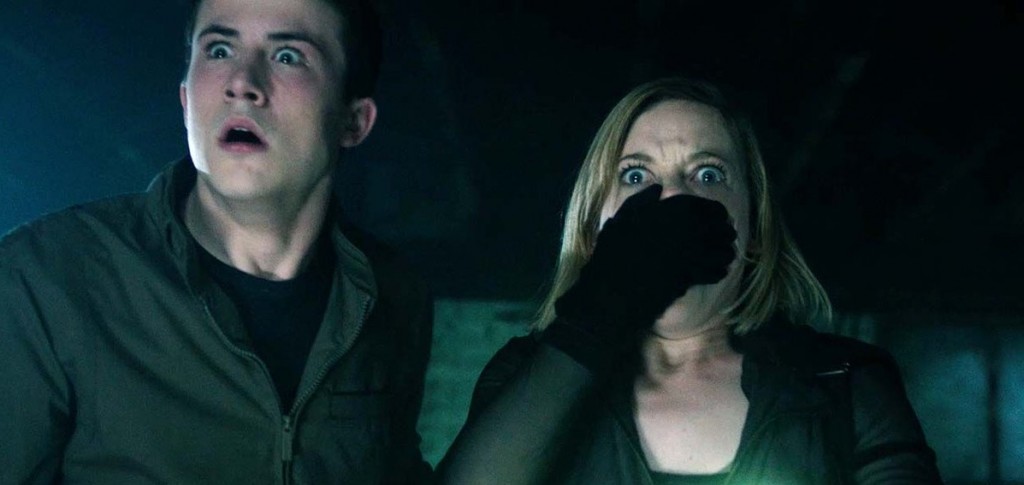 There are some genres were simplicity is the most effective way to handle, and Don't Breathe does just that. Don't Breathe's premise is simple: Home-Invasion. What it wants to make is clear: a Thriller. But this Home-Invasion thriller genre is twisted right at its head, sucks us into the moment and stuns us out of nowhere. I haven't experienced a similar adrenaline rush in years. The film is about a young woman, Rocky, who wants to start a better life for her and her sister, and therefore, agrees to take part in the robbery of a house owned by a wealthy blind man with her boyfriend Money and their friend Alex. But when they enter the house, they realize that the blind man has turned the tables on them. He is more ruthless than they could have ever imagined. now the group must find a way to escape his home before they become his latest victims. The movie gives an interesting twist to the home-invasion films that we have seen in the past.
9. Eye in the Sky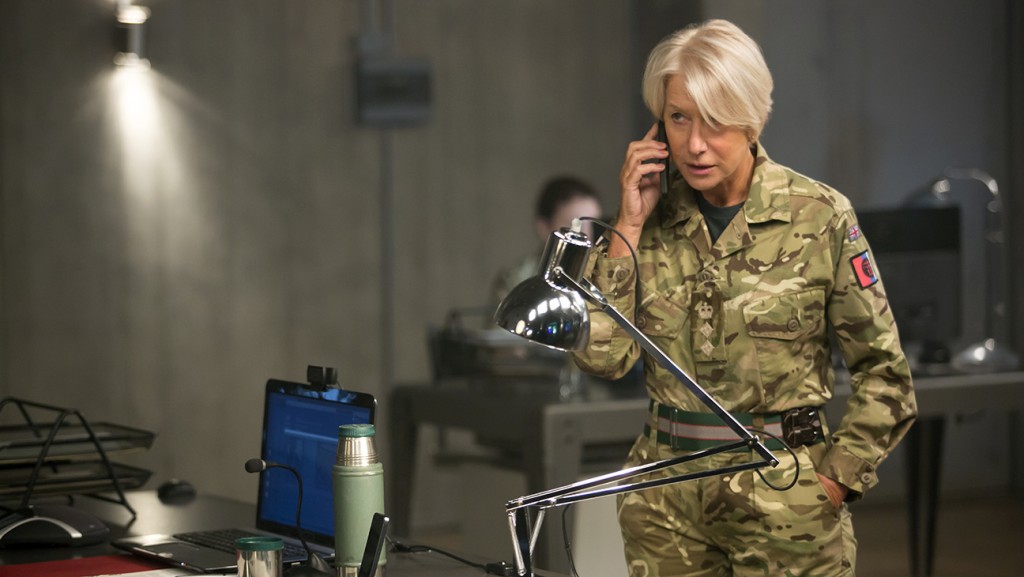 'Eye in the Sky' follows Colonel Katherine Powell (Helen Mirren), a UK-based military officer in command of a top secret drone operation to capture terrorists in Kenya. One day during remote surveillance, Powell discovers her targets are planning a suicide bombing. Soon, the mission escalates from "capture" to "kill." But situation gets complex when the American pilot Steve Watts (Aaron Paul) on duty finds a nine-year-old girl in the kill zone. This triggers an international dispute over the moral, political and personal implications of modern military operations. One of the most gripping movies I watch last year.
Read More: Thriller Movies 2015
8. Miss Sloane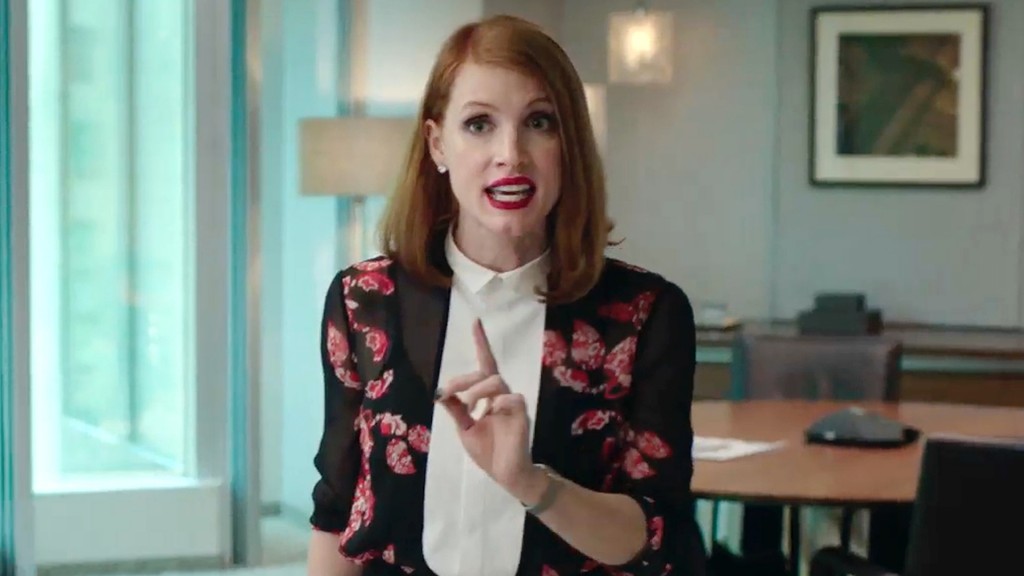 When you have Jessica Chastain at the center of the film, you can rest be assured you will have a good time. Miss Sloane revolves around Elizabeth Sloane (Jessica Chastain), who is the most sought after and formidable lobbyist in Washington D.C. She has an enviable track record of success and she knows how to win .. by hook or by crook. She lands herself in trouble when she takes on her biggest opponent till date in a political game of chess. A talky, but highly interesting watch from start to finish.
7. 10 Cloverfield Lane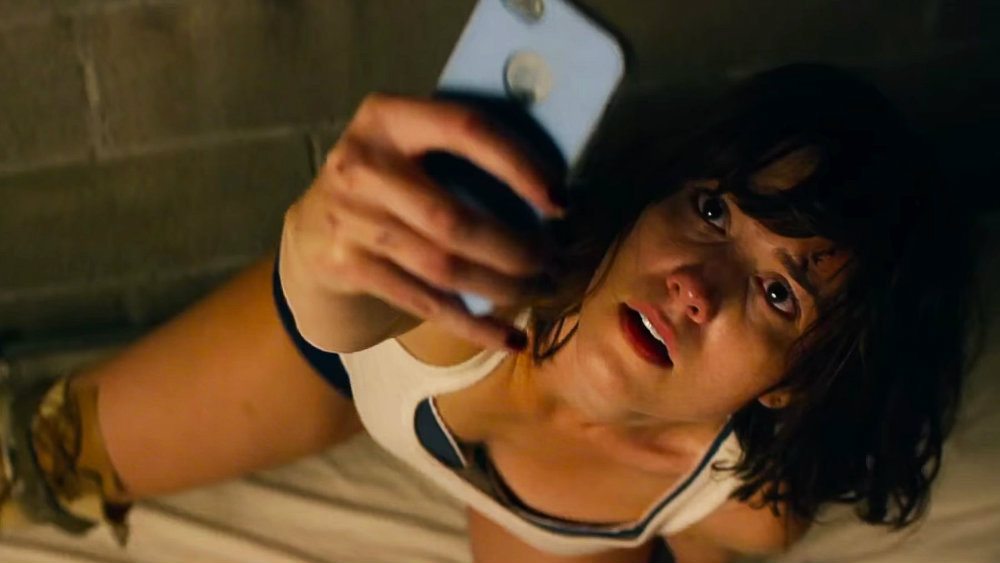 2016 was obviously Damian Chazelle's year. He became the youngest person to receive the Best Director Oscar for his musical "La La Land" and he co-wrote the hauntingly terrific "10 Cloverfield Lane". 10 Cloverfield keeps you hooked to the screen, from its perfect opening shot to the end credits. With a wonderful performance from the cast and some great direction which capitalizes on the brilliant writing, the film is a must watch for all thrill lovers.
6. The Neon Demon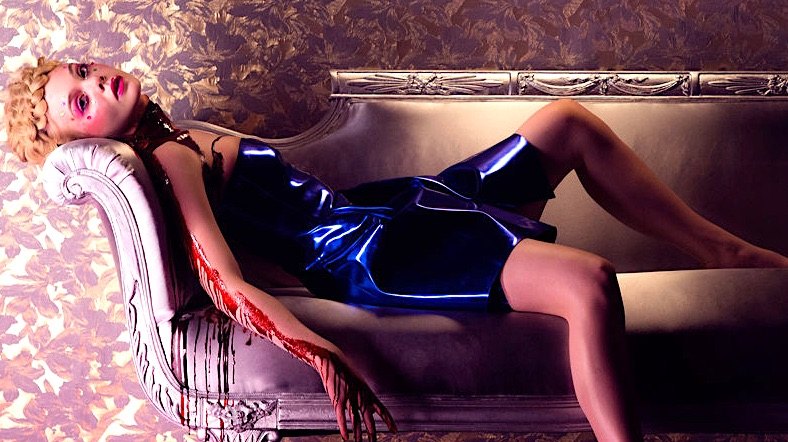 Say what you will, but nobody can deny that Nicholas Winiding Refn is the most stylish auteur working today in America. His movies are gorgeously shot and his visual flair is inimitable. While his follow-up to the brilliant neo-noir crime film 'Drive' ('Only God Forgives') wasn't received well, Refn returns to form with this perverse and depraved portrait of the modelling scene in contemporary Los Angeles. In many ways Refn's imagining of the Lynchian masterpiece 'Mulholland Drive', 'The Neon Demon', while not as effectively surreal or magnetic as the former, is still a brutally horrifying portrayal of the city of dreams, where innocence is destroyed and beauty is worshiped. But, above everything else, 'The Neon Demon' works as a sensory experience, both visual and auditory.
5. The Invitation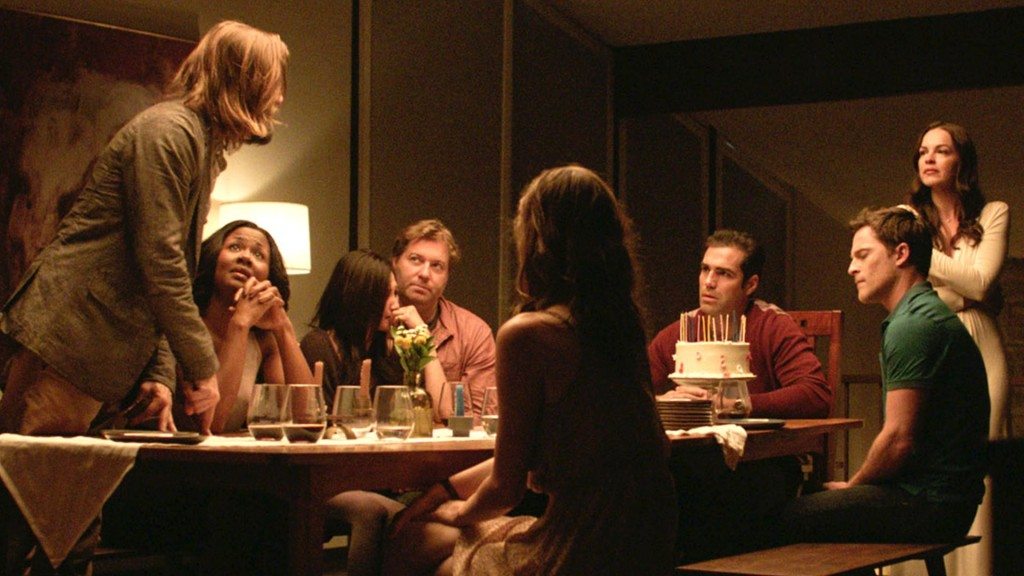 'The Invitation' is one of those films which is run entirely by what goes on in the background. The brilliance of it lies in the fact that you never know what is really going on until the climax. The last scene will definitely take your breath away. It is important to ensure that you go into this movie without even reading the plot summary or having a hint of what it is in order to be completely blown away by it. Also, it stars Tom Hardy's doppelganger, Logan Marshall-Green. I had to actually check to confirm that it wasn't him. Twice.
Read More: Best Underrated Thrillers
4. Nocturnal Animals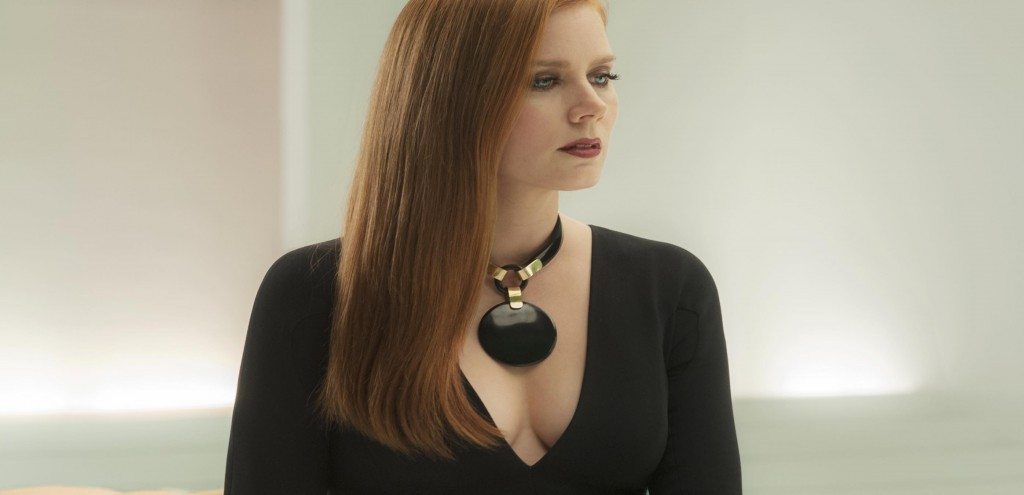 A neo-noir psychological thriller about a rich, unsatisfied middle-aged woman, whose painful memories from her past are triggered when her ex-husband sends her the first copy a book he has written. Revealing anymore about the movie would spoil its textured brilliance, as Ford effortlessly crafts a sad, painful and emotionally terrifying multi-layered narrative that could very well trigger your own personal demons and fears. The movie is flawed, with glaring plot and character holes, but the overall experience is elevated by the fine performances of the leads – Amy Adams, Jake Gyllenhaal and Michael Shannon.
Read More: Best Thrillers of All Time
3. Elle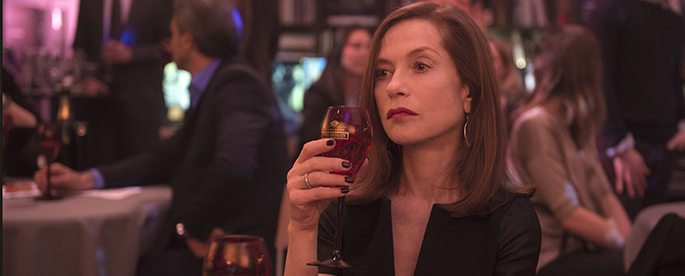 'Elle' is the politically incorrect tale of a successful woman, who after being brutally raped in her home, develops a bizarre obsession with her assaulter. Few movies have ever made me feel the way 'Elle' has; confused, offended and mesmerized. Borrowing its themes from the Lynchian masterpiece 'Blue Velvet' and Sam Pekinpah's disturbing 'Straw Dogs', Verhoeven crafts a emotionally complex psychological thriller, laced with a subtle humor that contrasts its dark themes. And it is all elevated by a career-best performance by the great Isabelle Huppert.
Read More: Best Thriller Movies of 2017
2. Hell or High Water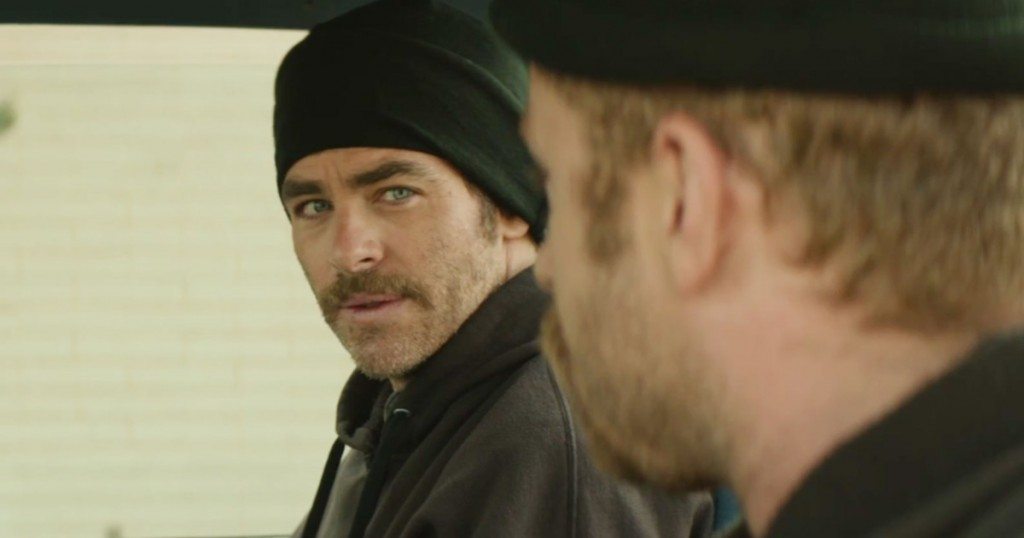 Hell or High Water is a heist thriller but not the typical heist we are accustomed to. They aren't experts, They don't have Plans A, B and C and the most important of all they have families, lives. The movie is a terrifically written, wonderfully acted and exceptionally crafted Neo-Noir piece. If you love Texas and love Heists there is no need to look elsewhere. After all, how many movies are as genuine as this.
Read More: Best Thriller Movies of 2000s
1. Arrival
After all who can make thrillers better than Denis Villeneuve. The movie's plot is simple : Aliens land on the earth and a linguistic expert is brought to communicate with the Aliens (Heptaods). After all that's what Aliens will do. The won't go Rambo against us. But with this narrative Denis Villeneuve twists this narrative right at its head- yeah literally. The movie is a maze, right from its opening shot and at the end, when he presents you the key to the maze, you are bewildered. Ecstatic. The biggest mystery to me is how did Amy Adams not get nominated for Oscar, let alone win it. She was terrific, beyond words. It was undoubtedly the best performance of the year, walking a thin line between revealing and hiding what goes through in her head. Because, a step on either side, would've been catastrophic.
Read More: Best Thriller Movies of 2015