Thriller is definitely one of the most popular movie genres of all time. And it is perfectly understandable why: they provide edge-of-the-seat entertainment like no other genre does. But still, every year there are certain movies that do not get detected by the radar, and end up being overlooked by most audiences despite their strong critical reception. Why that happens, we still don't know for sure. Some films are either affected by bad marketing, while others are lost in the pile of big action blockbusters. That's why I thought it is important to shed light on films that either went unnoticed or didn't receive the acclaim they deserved.
For today's list we are specifically going to focus on underrated suspense thrillers. The list shockingly contains big names like The Coen Brothers, Sam Raimi, David Lynch and Sidney Lumet. These films may not be the greatest of their genres, but they still are very good. With that said, let's directly jump into the list of the most overlooked and underrated thriller movies of all time. You can watch several of these underrated thrillers on Netflix, Amazon Prime or Hulu.
25. The Gift (2015)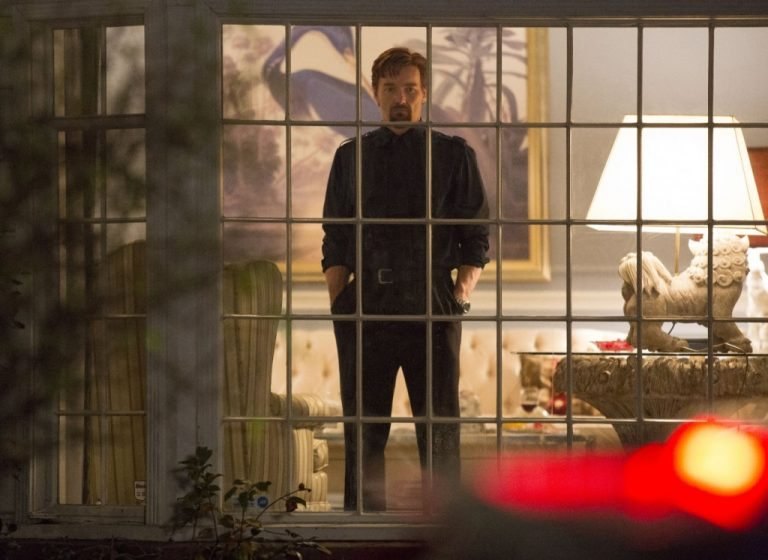 With the popularity of psychological thrillers in a domestic setting on the rise, here's an overlooked film that got lost because of its bad release timing. Who knew that our boy next door, Jason Bateman, the hilarious, bumbling Michael Bluth from 'Arrested Development' could play a dark role with such a high degree of perfection? This one is a brilliant film which starts off as a stalker movie but slowly delves into darker territories. The lines between protagonist and antagonist are blurred. 'The Gift' is, without a doubt, a must-watch for cinephiles.
Read More: Best Medieval Movies of All Time
24. Exam (2009)

Exams are scary anyway, so why not make them more terrifying? 'Exam' does just that. Eight candidates are shortlisted for a corporate job and are locked together in a room. They are given a test with just one question and some very weird instructions. This brilliant elimination style thriller, which was nominated for a BAFTA, is almost virtuosic in its use of camera angles. Watch this low budget gem and you would never look at exams the same way again.
Read More: Best Cooking Movies of All Time
23. Circle (2015)
No, not the 2017 film starring Tom Hanks. This little known film takes place almost entirely in a single room. A group of people wake to discover that they have each been placed inside a circle. They are then forced to play a deadly game which requires voting a person to be killed off every minute. Even though I found the climax to be a bit unsatisfactory, the psychological issues the movie raises while the players vote to kill off others is fascinating.
Read More: Best Nazi Movies of All Time
22. Ravenous (1999)
Imagine good ol' Begbie had all the freedom in the world to do whatever he wanted to, with no police around to arrest him while he's messing around with a "replica". Robert Carlyle is not a name you come across quite often, but the man despite his lean framework is like a molotov cocktail. You fill him up to the brim, and there's nobody as explosive as him on screen. He sports a similar charm, but lets his jaws do the talking in this cannibalistic thriller. The movie is based on a native Indian myth, and is not really for people who appreciate logical reasoning in thrillers. Although not a typical slasher, it does have the structure and motives of one, and can be considered something along the lines of Wes Craven's 'Scream'. With its marvelous soundtrack and icy Nevadas setting, it does frighten you quite a lot!
21. Rendition (2007)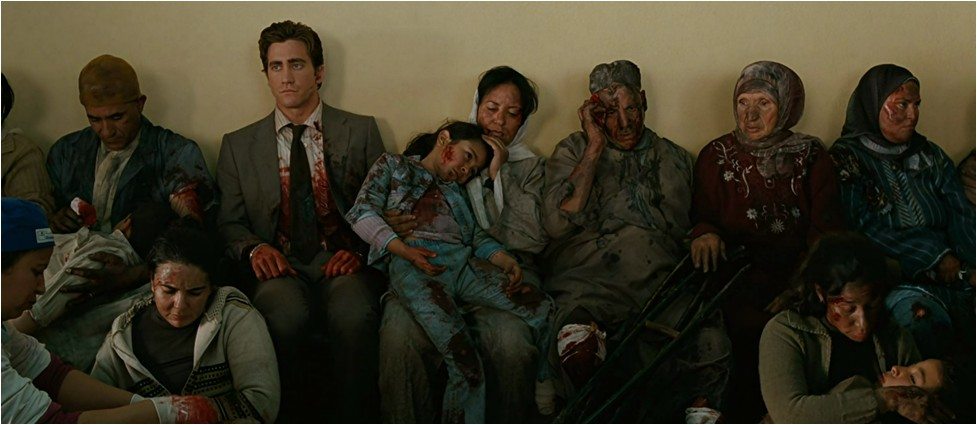 When a suicide bomber kills 19 people in North Africa, CIA agent Douglas Freeman is sent to investigate. The target of the attack was a high ranking police officer who is a liaison for the U.S and an interrogator. Meanwhile, an Egyptian born chemical engineer living in Chicago is framed by a terrorist organization and is taken to interrogate and torture while returning from a conference in South Africa. The story mainly focuses on Jake Gyllenhaal's character; how he learns to act and follow his instincts eventually.
20. Q&A (1990)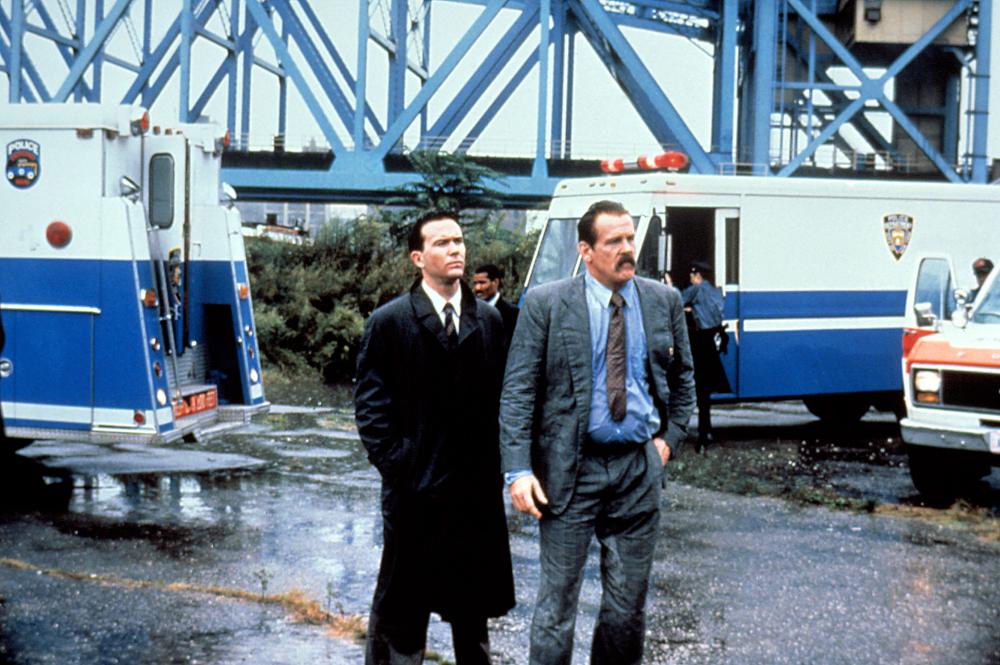 Sidney Lumet knew how to construct a great movie with a conventional linear narrative. But, Lumet's stories were always multi-faceted in their implications. He could quite possibly explore every emotion and its consequence within 2 hours, and in the process sacrifice not even a single character. 'Q&A' was one of Lumet's boldest movies in years, and a very layered one that is a police thriller on the surface. It may not be his best work, but it is thematically rich and authentic.
19. Triangle (2009)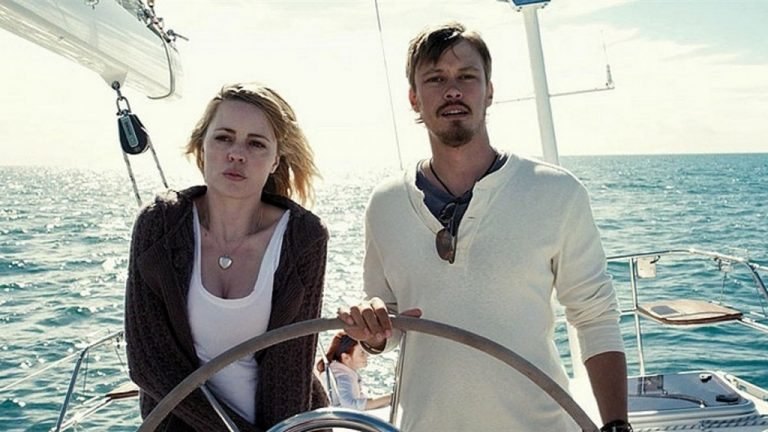 This twilight zone style thriller with a haunting soundtrack is a superbly written film that unfolds at a perfect pace. 'Triangle' is a hard one to follow, so remember to pay close attention to detail. The movie is very David Lynch-like in its direction and cinematography and has a dream-like feel to it. A deeply engrossing psychological thriller which is worth every minute of your time!
Read More: Best Skateboard Movies of All Time
18. Cube (1997)
Six people wake up in a maze filled with cube shaped rooms with no idea how they got there. They have to overcome a series of deadly traps as they move from one room to the other, attempting to beat the maze. A great film for lovers of the 'Saw' series. This movie explores the darkest sides of human nature at times of despair.
Read More: Best Crusade Movies of All Time
17. Bound (1996)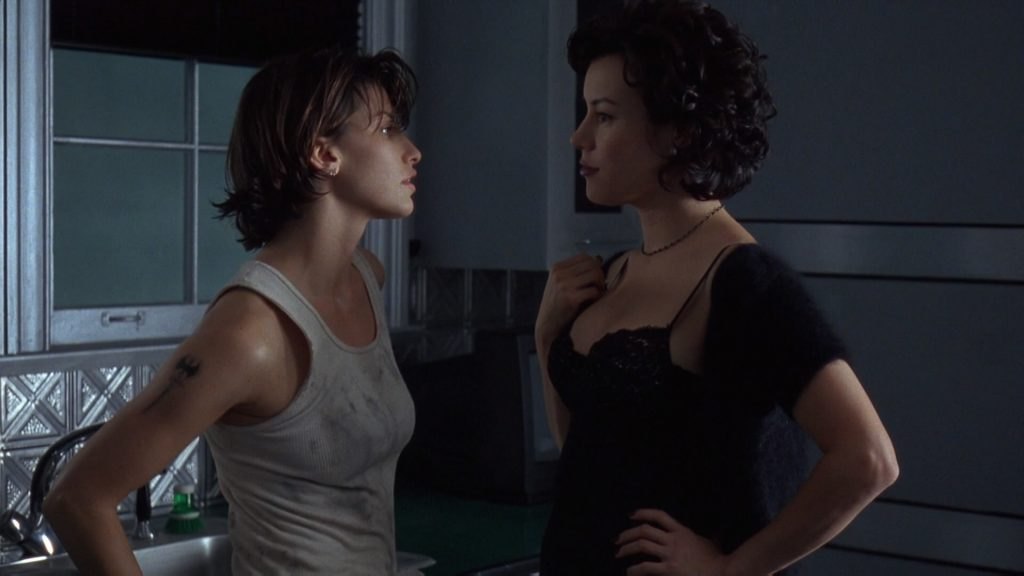 The Wachowskis are known for their game-changing Matrix Trilogy. What many aren't aware of is their directorial debut, a neo-noir thriller with a lesbian duo as the lead. It's a genre film, and like most thrillers from the 90's, follows a similar premise of robbery which turns into an absolute clusterf*ck. What differentiates 'Bound' from the others is its slick style, something Wachowskis are famous for now. The action sequences are not as over-powering like 'Matrix'. The film dwells on the instability of its characters and therefore, it keeps you puzzled till the final moments.
16. Mr. Brooks (2007)

The main reason this film went under the radar is due to the fact that it was written off as a blatant rip-off of 'American Psycho'. Yes, it features a serial killer in a regular social setting but that is where the similarities end. 'Mr. Brooks' is one of those films that leave your mind blown by the time the credits roll. Also, it stars Kevin Costner and Demi Moore. Should I say more?
Read More: Best Myanmar Movies of All Time
15. Time Lapse (2014)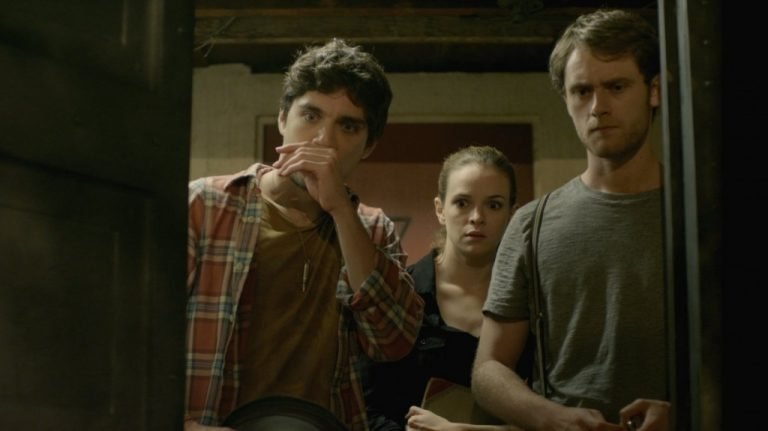 Although bashed by most critics, this indie film is one of my personal favorites. The concept is promising: three people discover a camera that takes photographs of the next day, i.e., the future. Although it may have some plot holes, the film more than makes up for it with a fast paced, well executed story. It does have its dark moments and it does a remarkable job in creating tension and fear throughout its duration. Also, this movie happens to be the debut of Bradley King. Remember the name!
Read More: Best Psychological Thrillers of All Time
14. Twin Peaks : Fire Walk With Me (1992)
'Twin Peaks : Fire Walk With Me' was one of the most hated films at the Cannes Film Festival in 1992. The film was probably the worst Lynchian film in terms of critical reception. One of the biggest reasons could be its endless production problems, with rifts between series creators Mark Frost and David Lynch, and disappointment among actors themselves. Another reason would be the standard Lynch had set for himself, after 'Blue Velvet' and the TV series. It is probably Lynch's bleakest visions, and according to me, though not as great, it is Lynch's 'A Clockwork Orange'.
13. State of Grace (1990)
It was 1990 and both Sean Penn and Gary Oldman were aiming to make a big statement in Hollywood. Oldman had done a terrific job as Sid Vicious and was exploring non-British characters, and his on-screen diversity since then has never been contested in Hollywood. Penn too was hyped up after his break-out performance alongside Christopher Walken in 'At Close Range'. There were two crime thrillers released that week in 1990. Martin Scorsese's 'Goodfellas' completely overshadowed 'State of Grace' and the latter's quality has got nothing to do with this. It's very character oriented, and to an extent Penn plays himself, entering a big world while being torn apart between his decisions and the people he cares about. Oldman slips effortlessly in his character's boots, and turns a not so well written role into a remarkable one.
12. Heaven (1998)
'Heaven' is an underrated little gem from New Zealand and features a then relatively unpopular Martin Donovan and Karl Urban. It's probably as strange on reel, as it is on paper. Despite having 90's tropes with lots of characters and a messy plot, it probably has the most interesting plot devices. The movie revolves around a transgender who has visions of the future, and to make things even more complicated, 'Heaven' has a non-linear narrative that would put 'Pulp Fiction' to shame any day, over its complexity.
11. Nikita (1990)
'Nikita' presented a gateway for other upcoming French directors to induce tropes from Hollywood while retaining the style Europe was famous for. It was one of the earliest films to feature a female assassin, and the remakes and TV shows are a proof of the impact it had on elevating the status of the "femme fatale". It's depiction of violence is what you would usually find in a Quentin Tarantino film — not to disturb, but to stir your adrenaline.
10. Hanna (2011)
Cate Blanchett and Saoirse Ranon in pivotal roles, 'Hanna' tells the story of a teenage assassin, raised by her father in the Finnish wilderness, who discovers the truths about herself when she is sent on a mission by her father where she stealthily evades the agents sent by her father's former co-worker to pursue and kill her. 'Hanna' is a clear case of a film that just got ignored because the lead character was not a well-known face. Had 'Hanna' featured a Jennifer Lawrence, it would have been a big hit. Saoirse Ranon is as good as Lawrence is in 'The Hunger Games'. The film failed to gain any traction in spite of being one of the best adventure thrillers made in recent past.
9. The Grey (2014)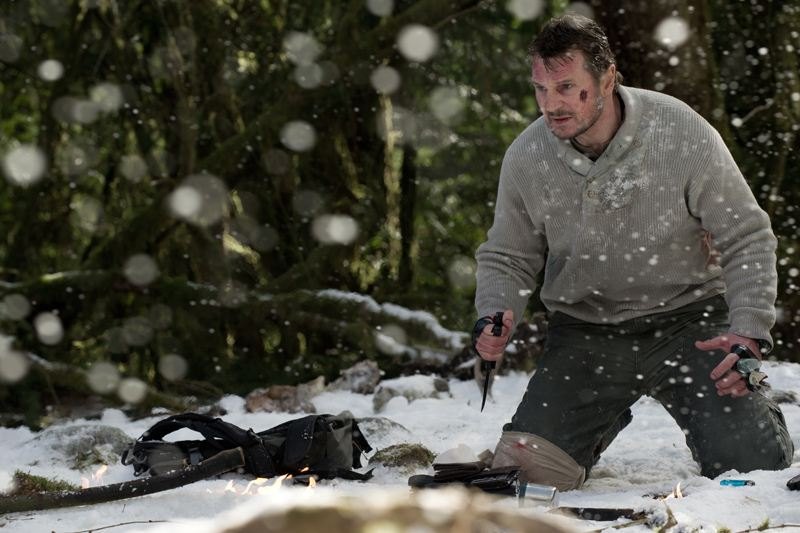 A group of oil-men in Alaska survive a plane crash, but that is just the beginning of their troubles, as they find themselves in the midst of the territory of grey wolves, who begin stalking them without mercy. But unlike most survival films, it isn't just a gore-fest showing a group of victims being killed in gruesome ways. It involves conversations between intriguign characters and a welcome philosophical angle. The thrill only rises as the numbers of survivors thin; only one remains by the end, but does he survive? I'll leave you to find out. Watch it till the very end of the credits though.
8. Identity (2003)
'Identity' is one of the best murder mysteries I have ever seen. The film also doubles up as a brilliant psychological thriller. Heavily inspired by Agatha Christie's 'And Then There Were None', characters stranded at a motel are killed off one by one with a murderer on the loose. The twist is unpredictable but completely believable and ingenious. Watch this one alone for the complete experience. It also features an all-star cast comprising the likes of John Cusack and 'Goodfellas' Ray Liotta. For some strange reason, the film was bashed by critics. I still haven't been able to figure out why.
Read More: Best Anthology Movies of All Time
7. Coherence (2013)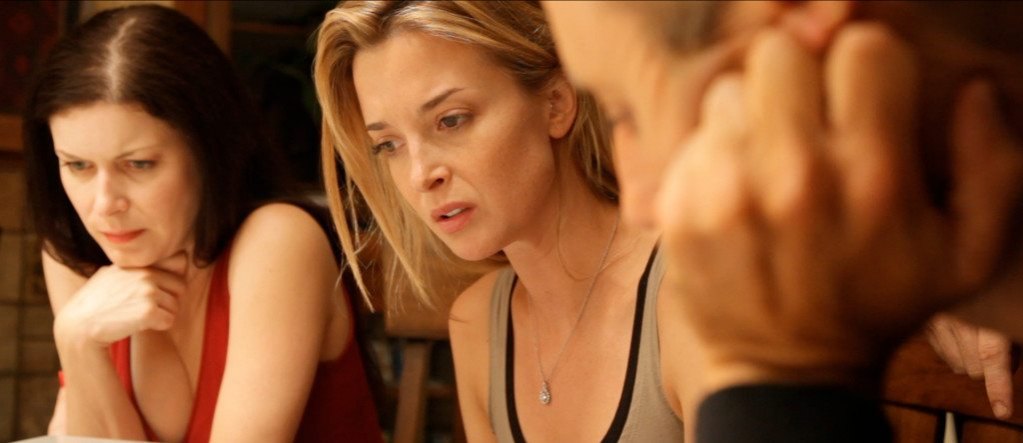 'Coherence', a story of eight friends at a dinner party experiencing a troubling chain of reality-bending events, is essentially based on a scientific theory referred to as Schrödinger's cat theory. Schrödinger's cat is a thought experiment, sometimes described as a paradox, devised by Austrian physicist Erwin Schrödinger in 1935. In simple terms, it is the possibility of existence of multiple simultaneous realities at the same time. It is a film that works both as a science fiction and as a great psychological thriller.
Read More: Best Stripper Movies of All Time
6. The Invitation (2015)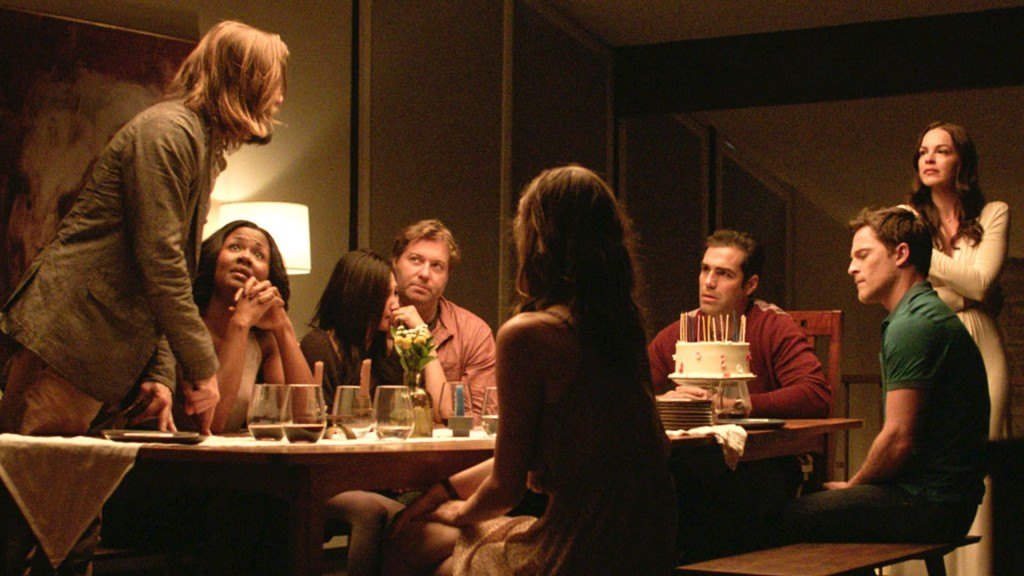 This film definitely ranks among the most unpredictable movies ever made. The film will make you question yourself and your thought process at every turn. It's one of those films which is run entirely by what goes on in the background. The brilliance of it lies in the fact that you never know what is really going on until the climax. The last scene will definitely take your breath away. It is important to ensure that you go into this movie without even reading the plot summary or having a hint of what it is in order to be completely blown away by it. Also, it stars Tom Hardy's doppelganger, Logan Marshall-Green. I had to actually check to confirm that it wasn't him. Twice.
Read More: Best Exorcism Movies of All Time
5. Insomnia (1997)
Stellan Skarsgard is no stranger to psychological crisis, and before he was enslaved by Loki, he played the cop Al Pacino became famous for playing in Christopher Nolan's remake of the Norwegian thriller, 'Insomnia'. Probably the most interesting aspect of the movie is how it deals with fear rather than guilt after death. When Skarsgard's character mistakenly kills his partner policeman, every decision of his places him at crossroads. The perplexity of opting to protect a murderer to save his own skin shoves him in a dark room where sleep is as abundant as the light present there.
4. A Simple Plan (1998)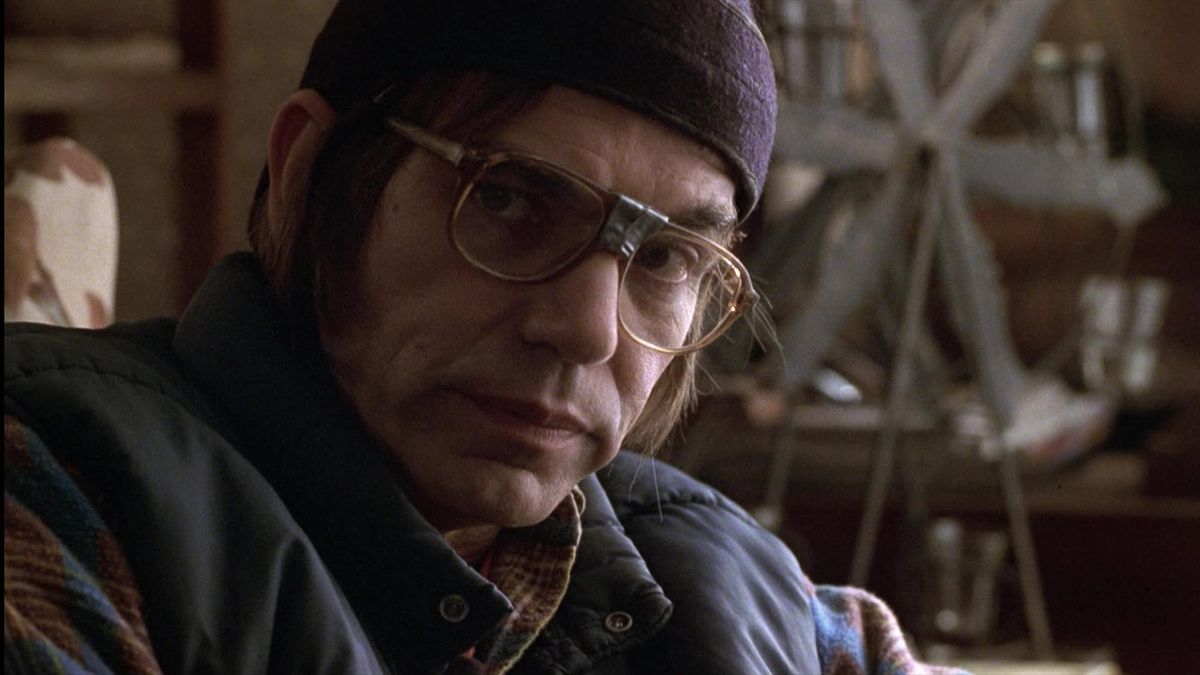 You'd expect something extremely violent or vigorous from a Sam Raimi thriller after having directed the 'Evil Dead' Trilogy and 'Darkman'. In this film, Raimi places his characters at the top, while slowly building the tragic gothic tale underneath them. The premise is typical of dark comedies: an honest and hardworking man, his socially challenged brother and the brother's hillbilly friend, find $4 million in the middle of a natural reserve. Now, Raimi could have easily built this the 'Fargo' way, but he never mocks the mayhem; instead, makes the audience face it. Its rather slow compared to a modern thriller as the moral implications of the characters' actions are explored through their growing differences towards each other.
3. Miller's Crossing (1990)
'Miller's Crossing' is a movie only The Coens can create. There are many who would call 'No Country For Old Men', a magnum opus for the duo but the only flaw about that movie is, there's nothing Coen about it. 'Miller's Crossing' on the other hand has a premise that is more Coen-esque. The stage is set, the props are in, the actors are in, and now the Coens are going to design an "8" shaped domino. The movie begins with a mobster waging a war against a rival leader over an unfaithful love interest, and evolves into a complex saga about power and loyalties in the crime syndicate. 'Miller's Crossing' also interestingly is somewhere along the lines of an experimental neo-noir. Though it sticks faithfully to its film noir world, it never hesitates to break conventions.
2. Strange Days (1995)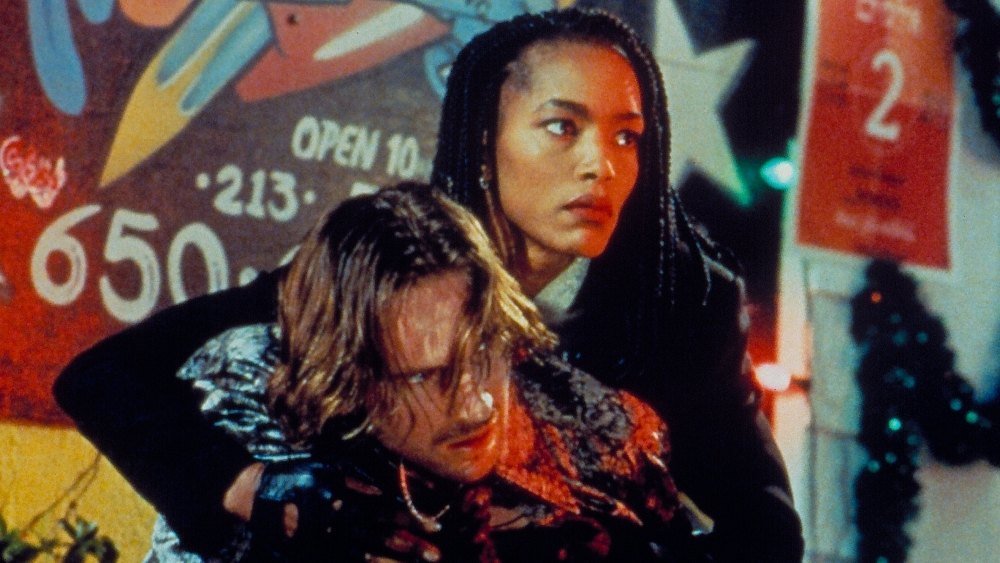 A huge financial failure when it was released, 'Strange Days' definitely deserved to be treated better. The film is based on a story by Bigelow's ex-husband, James Cameron. What the film represents is Bigelow at her most inventive, weaving different genres together to create a highly entertaining film. This sci-fi thriller flick has some fine performances from Ralph Fiennes and Angela Bassett in particular. If you haven't seen this one, push it to the top of your watch-list.
1. Marnie (1964)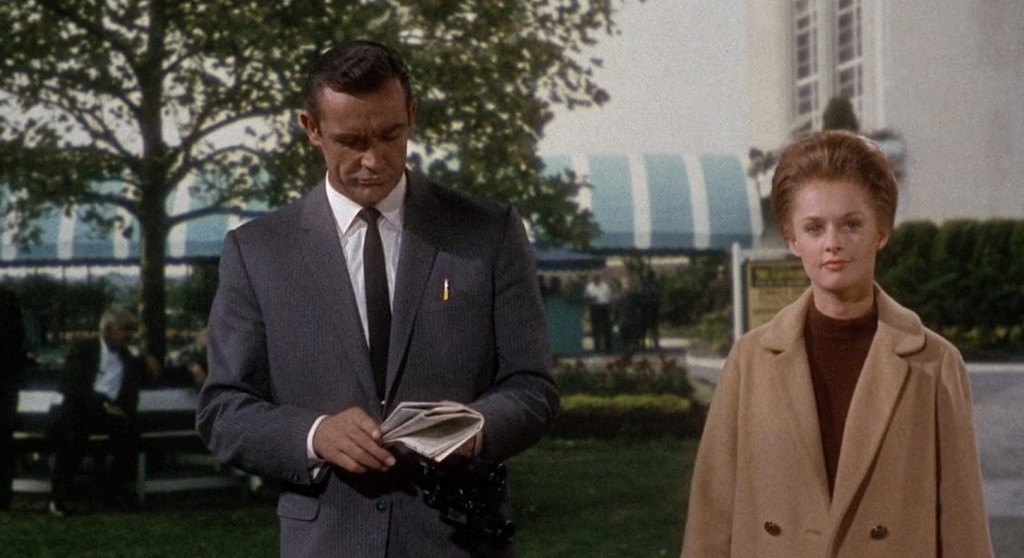 The second collaboration between Tippi Hedren and Alfred Hitchcock, 'Marnie' is a fascinating film because of the way it portrays psychological trauma. It is on this list as it is not one of Hitchcock's best known films. It has a tightly written plot and genuinely affecting performances from Hedren and Sean Connery as well. Over the years, the film has received praise from critics and directors and is now considered to be one of Hitchcock's finest works.
Read More: Best Thrillers of All Time