Peacock's 'Krishnas: Gurus. Karma. Murder.' is not just a story of a crime but also the real-life consequences that many faced due to the actions of the few. After all, it's the stories of those who survive traumas are just as heart-touching as those who have passed away. This can especially be seen in the actions and words of Charles St. Denis' Sons, Bhima-Karma Saragrahi and Jaya Lange, who, in the documentary show, explain not only the grief of losing their father but also the pain that they themselves went through. So where are the brothers these days? Here is what we have discovered.
Bhima-Karma Saragrahi is Now a Musician
For Bhima-Karma Saragrahi, the death of his father was only one of the many tragic events that he faced due to some of the people in New Vrindaban, Wes Vrigina. He shared in the peacock documentary series how he was made to stop speaking about his father's death and stick to what the higher-ups had been saying about Charles St. Denis' disappearance. Additionally, Bhima-Karma also shared how he went through physical and sexual abuse during his time in the Gurukul, the community's school for children.
After his mother left the community in order to separate her son from the trauma he had to go through, Bhima-Karma grew disenchanted with the faith he had been taught since he was a child. However, he shared how he ended up picking up some of the books written by Hare Krishna's founder, Abhay Charanaravinda Bhaktivedanta Swami Prabhupada, AKA Shrila Prabhupada. His readings allowed him to realize that despite how some of the people in the community behaved, the core principles of the group were something he could easily empathize with.
Hence, Bhima-Karma has once again become a devoted follower of God Krishna. He continues to follow traditions dedicated as a part of the Vedic culture. In fact, it was his faith in the latter that he and his brother, Jaya Lange, decided to release their father's ashes in the river Yamuna in the city of Vrindavan in India, where Lord Krishna is said to have spent his childhood, making it a holy pilgrimage site. The releasing of the ashes of a loved one over a river is also a long-held tradition among those who follow Hinduism or related faiths.
Bhima-Karma also seems to have found solace in the company of his now-wife, Chaitanya Lila Pankhania. Both of them are firm believers in the Hindu pantheon and seem highly supportive of each other. In fact, Bhima-Karma has even told everything about the abuse he suffered to his partner, who only thinks he is stronger for it. Presently, Bhima-Karma is a musician who is especially proficient in Sri Mridanga, an ancient percussion instrument from subcontinental India.
Moreover, Bhima-Karma is also an avid palm reader, having been a practitioner of the same for over a decade and a half. Additionally, Bhima-Karma often appears in podcasts, likes to talk about "trauma healing using a body-centered approach," and enjoys making content for the internet. The freelance musician is seemingly based in Welwyn Garden City, England. He has also taken to teaching others Sri Mridanga and can often be seen doing blind palm readings of well-known individuals.
Jaya Lange Now Prefers a Private Life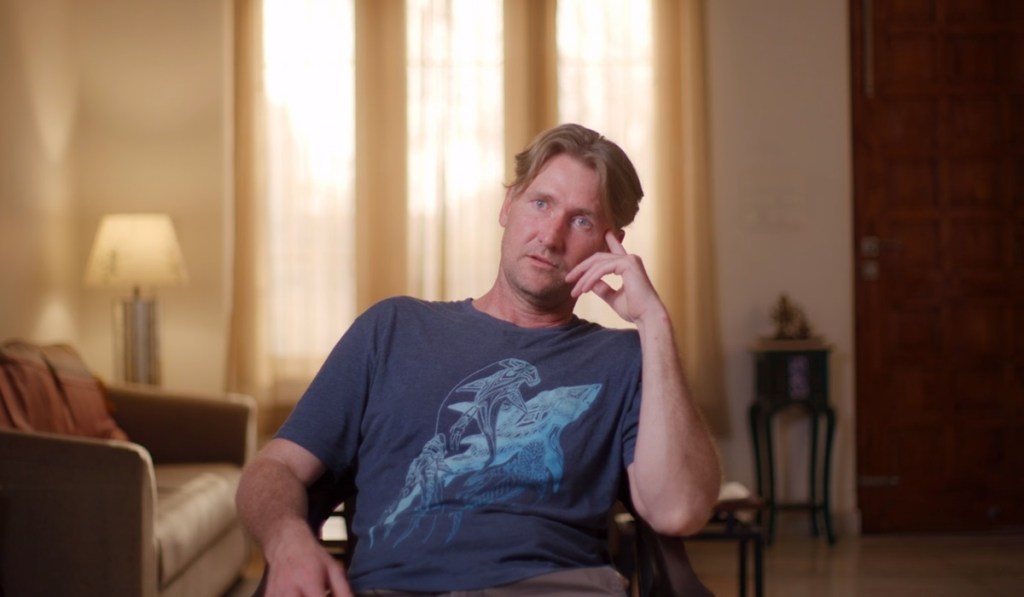 Unlike his brother Bhima-Karma Saragrahi, Jaya Lange has not decided to return to the faith that he grew up around, though he seems to respect his sibling's choice on the matter. In fact, he even joined Bhima-Karma for the traditional ash-releasing ceremony of Charles St. Denis, acknowledging that his brother was more knowledgeable about the Vedic traditions and that this particular form of ceremony would have meant a lot to his father, who was a Hare Krishna devotee prior to his murder. That said, it does not seem like Jaya Lange is very open about the details of his personal life and seemingly prefers to keep the details of his personal life private.
Read More: Charles St. Denis: How Did Charkradara Die? Who Killed Him?