CBS' 'Big Brother' is perhaps one of the most well-known reality shows out there. Featuring highly entertaining participants, the series has entertained viewers since its premiere in 2000. The format of the show allows the public to get to know the cast intimately and understand their motivations and wants. The 14th season of the show, which aired in 2012, was no different and featured numerous competitors that easily captured the world's attention. With over a decade since their participation in this particular iteration of the show, people are eager to know what their favorite cast members are up to these days, and we are here to answer the same!
Where is Ian Terry Now?
We are starting off with Ian Terry, the winner of the 14th installment of the CBS show. Following his success, he went on participate in 'Big Brother: All-Stars,' the 22nd season of the series. ABsed in Houston, Texas, he currently serves as a Senior Consultant for EPMI, a post he has held since June 2022.
Where is Dan Gheesling Now?
Having previously been a part of 'Big Brother' season 10, Dan Gheesling ended up becoming the runner-up during his second time on the show. Presently, he is a Twitch content creator with an affiliation with G Fuel. Happily married to Chelsea Gheesling, he is a proud father to three kids.
Where is Danielle Murphree Now?
Finalist Danielle Murphree is presently based in Dallas, Texas, as a Surgical ICU Nurse with a specialization in NICU/OR Clinical Products. As of writing, she is a Senior Clinical Specialist for Medtronic. The reality TV star is quite in love with her fluffy and adorable dog named Bear, and she turned 34 in April 2023.
Where is Shane Meaney Now?
As it turns out, house flipping is far from the only talent that Shane Meaney has. He is also a certified Personal Trainer who also works as Physical Therapist. Additionally, he is the Owner of Quality Home Investments, serves as a Fitness Model for On Display Men, and is affiliated with Xplosive Performance Fitness.
Where is Jenn Arroyo Now?
Jennifer "Jenn" Arroyo is a bassist, guitarist, and songwriter who is the Founder of She Wolves NYC, a musical group based in New York City, New York. The reality TV star often releases new songs and recently delighted her fans with "Out IV Blood."
Where is Joe Arvin Now?
Based in Lexington, Kentucky, Joseph "Joe" Arvin is a talented Chef whose services as a Private Chef can be availed using his website. The Director of Business and Culinary Development National Accounts for Alto-Shaam continues to delight the world with his cooking, and his social media also features many dishes cooked by him.
Where is Frank Eudy Now?
After his appearance in the 14th season of the CBS show, Frank Eudy went on to be a part of 'Big Brother' season 18. However, he was evicted in week 5 in the 12th position. Along with his wife Ashten Boni Eudy, Frank became a parent to Frank Oliver Eudy on September 17, 2022.
Where is Britney Haynes Now?
Following her time in the 12th season of the show, Britney Haynes made a comeback in the 14th iteration. Happily married to her husband Ryan for over 11 years, the reality TV star now goes by the name of Britney Godwin and is mother to three beautiful girls. Based in Tulsa, Oklahoma, she is Client Relations Manager for Blue ORCA Marketing.
Where is Ashley Iocco Now?
Based in California's Los Angeles Metropolitan Area, Ashley Iocco works as a Realtor for Christie's International Real Estate and takes much pride in her work. The reality TV star has a dog named Luna, whom she adores. Additionally, she has also taken up acting and has been part of projects like 'Lost in Terra Dimension' and 'Tar.'
Where is Mike "Boogie" Malin Now?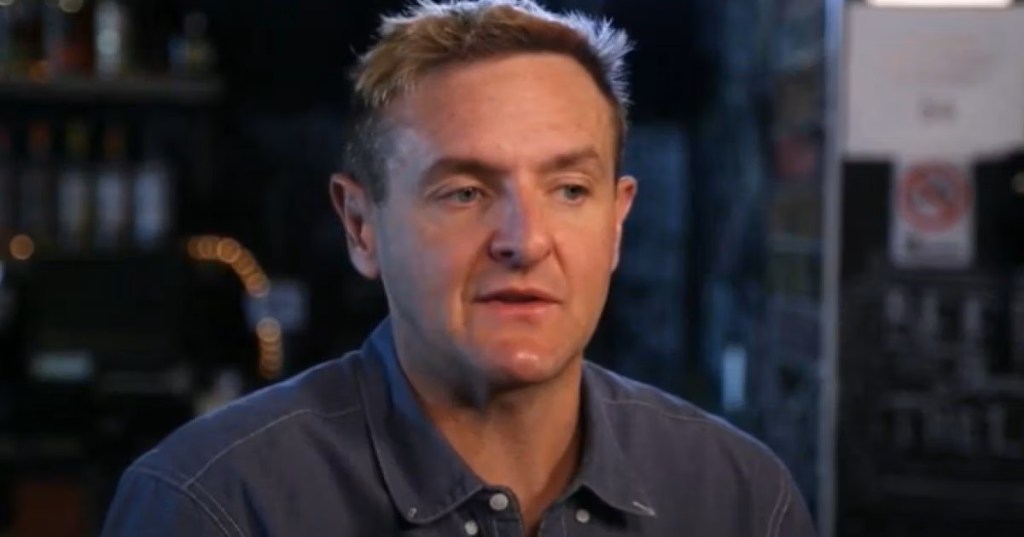 Mike "Boogie" Malin first appeared in season 2 of 'Big Brother' and went on to win the event installment of the show, which is also known as 'Big Brother: All-Stars.' In April 2021, he was found guilty of stalking Dr. Will Kirby, the winner of the show's 2nd season, and was sentenced to two years of probation based on his arrest in August 2019. He was also arrested in November 2020 in Las Vegas, Nevada, for driving under the influence. In September 2022, he filed for bankruptcy and was later issued a warrant in the same month for not showing up to court, leading to the revocation of his probation.
Where is Wil Heuser Now?
Next, we have Wil Heuser, who is based in Louisville, Kentucky. As of writing, he is the President and CEO of The Loup. When not working hard or indulging in his passion for music, he likes to spend time with his dog, Lane.
Where is Janelle Pierzina Now?
Having been a part of seasons 6 and 7 of 'Big Brother,' Janelle Pierzina has continued to be part of the reality television world. She has participated in no less than four installments of the show and appeared in an additional two as a guest. She was recently also seen in 'Snake in the Grass' and 'The Amazing Race' season 31. Based in Minnesota, the mother of four is a Real Estate Agent for Edina Realty and is happily married.
Where is Josephine "JoJo" Spatafora Now?
Based in Staten Island, New York, Josephine "JoJo" Spatafora is an active content creator on platforms like OnlyFans, Instagram, Fansly, etc. She is also well-versed in consulting management when it comes to this particular field. Along with Randy Devone, the reality TV star is expecting her first child in September 2023.
Where is Willie Hantz Now?
Brother to 'Survivor' star Russell Hantz, Willie Hantz, was eliminated from the show due to his aggressive behavior with other house members. Shortly after his eviction, he was arrested on charges of driving under the influence. He was soon released on a $750 bond.
Where is Kara Monaco Now?
Though she was eliminated early on in the show, Kara Monaco still managed to gain many admirers. Presently, she is affiliated with Our Dream Date and Fleur Sauvage as their Owner and Event Planner. Happily married to Ned Brouillette, the reality TV star now goes by Kara Brouillette and is the mother to a beautiful girl named Bella Marie Brouillette.
Where is Jodi Rollins Now?
Though she was the first to be eliminated, Jodi Rollins has acquired quite a fanbase. She is the mind behind Rollings Creative and hosts her own podcast called "Big Time Small Talk." She also helped establish Imperial Valley Ag Expo in 2018 and is quite passionate about women's empowerment. The YouTuber and Outdoor Enthusiast is quite happily married and is always eager to show off her daughter on social media.
Read More: Is Big Brother Real or Scripted?