'Big Brother' 12, the twelfth season of the iconic reality television series, brings its gripping and immersive drama to the screens again. Adapted from the renowned Netherlands series that made waves in 1999 and 2000, this season premiered on CBS on July 8, 2010, captivating audiences with its unique blend of strategic gameplay and intense social dynamics.
Over ten thrilling weeks, viewers were treated to a rollercoaster of alliances, backstabbing, and unexpected twists, leading to a live finale that kept fans on the edge of their seats until the end. With each houseguest vying for power, trust, and ultimately the coveted title of 'Big Brother,' the twelfth iteration promises to deliver an unforgettable and electrifying experience. Naturally, fans must be curious to know what the contestants are doing nowadays. If you are one of them, we've got you covered.
Where is Hayden Moss Now?
Hayden Garrett Moss, a reality TV personality from Mesa, Arizona, rose to fame as the winner of 'Big Brother' 12. Following his triumph, he embarked on another thrilling reality adventure — competing on 'Survivor: Blood vs. Water' alongside his then-girlfriend, Kat Edorsson from 'Survivor: One World,' and ultimately securing the seventh-place. Described as outgoing, athletic, and charming, Hayden's zest for life is evident in his favorite activities, which include snowboarding, weightlifting, working out, enjoying beach days, and cherishing moments with friends.
In addition to his reality TV stints, Hayden has carved a successful professional path. He is currently serving as a Senior Account Executive at 2Win! Global since January 2022, he has been instrumental in helping marquee companies worldwide enhance their business strategies. With over six years of experience in account management and a previous role as an Account Executive, his dedication and expertise have earned him notable accolades, including five Presidents Club awards from 2018 to 2022 and two Account Executive of the Year titles.
Besides his professional accomplishments, Hayden's personal life has been enriched by his relationship with Vanessa Jamieson. The couple recently embarked on a memorable trip to Mexico, creating cherished memories. With an impressive track record in reality TV and his career, Hayden continues to captivate audiences with his charisma, determination, and ongoing pursuit of success.
Where is David "Lane" Elenburg Now?
Lane Elenburg, a Fort Worth, Texas resident, has made significant strides in his academic and professional journey. After graduating from Texas Tech University, he established a robust educational foundation before venturing into the corporate world. Currently employed as a Production professional at Diversified Energy Company since February 2023, Lane's role involves contributing to the company's operations in the Dallas-Fort Worth Metroplex on a full-time basis.
In addition to his current position, Lane holds the esteemed title of Owner at Central Energy Services, LLC, showcasing his entrepreneurial spirit and commitment to the energy sector. Alongside his professional achievements, the former reality TV contestant cherishes his married life, having tied the knot with Misty Henry Elenburg on January 4, 2022. With a solid foundation in education, a thriving career in the energy industry, and a fulfilling personal life, Lane continues to make his mark in Fort Worth, Texas, and beyond.
Where is Vincenzo "Enzo" Palumbo Now?
Vincenzo "Enzo" Palumbo is a charismatic Italian-American from Bayonne, New Jersey. With a career as an Insurance Adjuster, he utilizes his expertise to navigate the industry's intricacies, ensuring fair and accurate assessments. While Enzo's professional life keeps him busy, his journey has also significantly shaped his identity.
Previously married to Joella Kealy, the couple has since divorced, but they continue prioritizing their children's well-being through co-parenting. Enzo and Joella are proud parents to a son named Nico Palumbo and a daughter named Gia Palumbo. Together, they navigate the joys and challenges of raising their children, providing them with a nurturing and supportive environment.
Where is Britney Haynes Now?
Britney Haynes, a resident of Huntington, Arkansas, has had a vibrant and diverse career while embracing the joys of family life. She tied the knot with Nathan Godwin on March 18, 2012; together, they have been blessed with three children, creating a loving and nurturing home. Moreover, Britney has made notable appearances in various television shows, showcasing her versatility and talent. Apart from her memorable stint on 'Big Brother 12,' she has participated in 'The Amazing Race,' demonstrating her adventurous spirit.
Furthermore, Britney has delved into the world of podcasting with the series 'Now What?!' with Jessica Nickson, allowing her to engage with listeners on a deeper level. Additionally, she has graced the stage of 'The Price Is Right,' bringing her vibrant personality to the beloved game show. Britney continues to captivate and inspire with a successful career in hotel sales management, a fulfilling personal life, and a knack for entertaining audiences across different platforms. She is also engaged in the real estate business, where she helps her clients build their dream homes.
Where is Ragan Fox Now?
Ragan Fox, a native of Houston, is a multi-talented individual who has significantly contributed to poetry, academia, and podcasting. He holds a Bachelor of Science and Master of Arts degree from the University of Texas at Austin and a Ph.D. in Communication from Arizona State University. Ragan is an accomplished author, having penned the poetry collections 'Exile in Gayville' and 'Heterophobia,' which have garnered acclaim for their fearless and profound exploration of truth and ferocity. His insightful ethnographic study, 'Gays in (Cyber)Space: Online Performances of Gay Identity,' adds to his diverse work.
Ragan's podcast, 'Fox and the City,' aired on Sirius Radio and earned him the prestigious 2006 Best Local Podcast award from the Phoenix New Times. In addition, his performance studies and communication expertise has been published in esteemed academic journals such as Text and Performance Quarterly, Journal of Homosexuality, and Qualitative Inquiry. Currently, Ragan is a communication studies professor at California State University, Long Beach, where he imparts his knowledge and passion to aspiring students.
Where is Brendon Villegas Now?
Brendon Josef Villegas has left a significant mark on reality television. Originally from Riverside, California, he gained prominence through his appearances in two seasons of the American edition of 'Big Brother' and his participation in 'The Amazing Race.' He is a Ph.D. candidate in biomedical physics at the University of California, Los Angeles, showcasing his academic prowess alongside his television endeavors.
During his tenure on 'Big Brother,' Brendon proposed fellow contestant Rachel Reilly on Valentine's Day 2011. The couple subsequently tied the knot on September 8, 2012, with their wedding being aired as a holiday wedding special on the WeTV Network. The couple's journey expanded further as they welcomed their first child, a daughter named Adora Borealis Villegas, on April 8, 2016. The joy continued as Brendon and Rachel announced the upcoming arrival of their second child on May 10, 2020. On November 11 of that year, their son Adler Mateo Villegas was born.
Where is Kathy Hillis Now?
Kathy Hillis is a dedicated law enforcement professional currently serving as the Patrol Commander at the Miller County Sheriff's Office in the Greater Texarkana Area. She is committed to public safety, oversees patrol operations, and ensures the community's well-being. While Kathy's professional accomplishments and dedication to her work are well-known, she prefers to keep her personal life private, keeping it under wraps. This choice allows her to balance a healthy separation between her professional responsibilities and personal affairs.
Where is Rachel Reilly Now?
Rachel Eileen Reilly Villegas, a multi-talented television personality, has made a name for herself through her appearances on various reality TV shows. Known for her vibrant personality and tenacity, she has showcased her talents as a fashion designer, talk show host, actress, and winner of the 13th season of 'Big Brother' in 2011. Rachel's reality TV journey extends beyond 'Big Brother,' as she competed on two seasons of 'The Amazing Race' alongside her husband, Brendon Villegas, where they achieved third place on both occasions. Additionally, she participated in a third season with her sister Elissa Slater, placing seventh. Rachel's competitive spirit and dedication to the challenges have earned her recognition and a strong fan following.
Aside from her success in reality TV, Rachel has explored other avenues in the entertainment industry. She has appeared on CBS's Emmy Award-winning soap opera, 'The Bold and the Beautiful,' since 2010, playing a recurring role as a waitress. She also ventured into musical theater, participating in the Hollywood production of 'The Real Drunk Housewives of San Fernando Valley,' a musical parody of a popular television show. Rachel's personal life became public when she married fellow 'Big Brother' player Brendon Villegas on September 8, 2012.
Rachel Eileen Reilly Villegas is making strides as a fashion designer, TV producer, and casting agent, further expanding her creative repertoire. In addition to her success in 'Fear Factor' and 'Amazing Race,' she is also involved in the production side of the industry. Rachel's passion for entertainment extends beyond her on-screen appearances. She hosts the podcast 'The Secret Alliance,' where she shares insights and engages in discussions about the world of reality TV. Further expanding her creative repertoire, Rachel can be seen in the television series 'Traitors' and 'Snake in the Grass,' captivating audiences with her versatile performances.
Where is Kristen Bitting?
Kristen Bitting is a talented producer and writer who is currently affiliated with Ickonic Media as a freelance producer/director. With a background in media production, she brings her creative vision and skills to various projects. Kristen studied at The Art Institute of Philadelphia, honing her craft and expanding her knowledge in the field.
Currently, Kristen holds the esteemed position of showrunner for the captivating television series 'Marked – The Unforgiven,' which is based on the renowned novel by George Christie, the former President of Hells Angels Ventura. It is not publicly known whether she is in a relationship or single, as she maintains a low profile when it comes to her personal matters. Her focus appears to be on her career and creative pursuits.
Where is Andrew Gordon Now?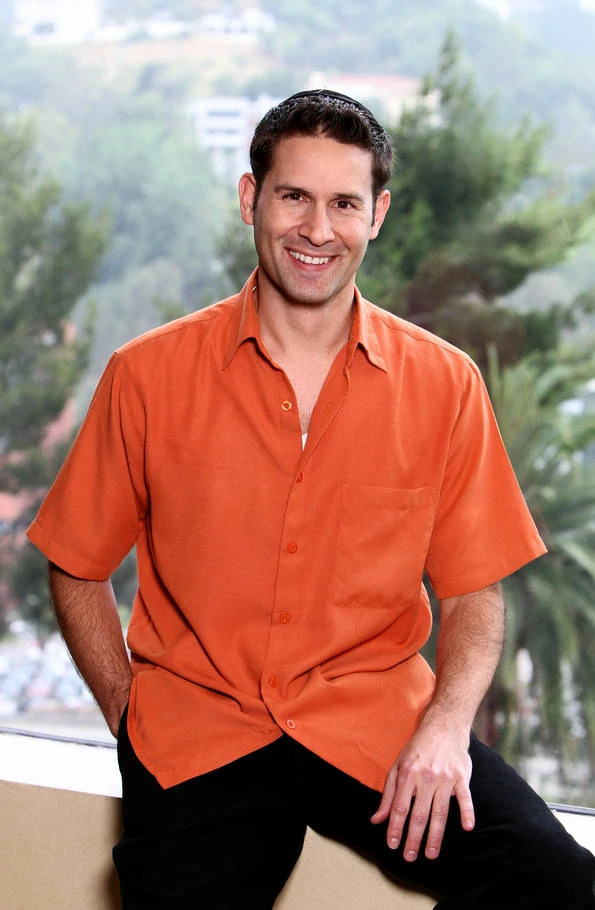 Andrew Gordon, based in Miami Beach, Florida, is a well-established podiatrist who is widely recognized by his popular moniker, Captain Kosher. Known for his expertise in the field, he has built a successful career in providing foot and ankle care. While Andrew has gained prominence in his professional endeavors, he values his privacy and leads a private life. As such, little is known about his personal affairs. Andrew's focus remains on delivering quality healthcare services to his patients, ensuring their well-being, and maintaining his reputation as a trusted podiatrist in the community.
Where is Monet Stunson Now?
Monet Stunson is a multi-talented individual known for her appearances on popular shows like 'The Young and the Restless' and 'Big Brother.' In addition to her work in the entertainment industry, she is a dedicated Pilates instructor at The Pilates Barre Studio. Monet brings her expertise and passion for fitness to help others achieve their wellness goals.
Alongside her career as a Pilates instructor, the 'Big Brother' 12 alumna is involved in the modeling industry, working with West Model and Talent for over two decades. Although Monet has enjoyed a successful professional journey, she prefers to keep her personal life private, allowing her to focus on her professional endeavors and maintain a sense of balance and privacy.
Read More: Big Brother Season 11: Where Are They Now?