'Big Brother 13' marked the exciting continuation of the reality TV series, captivating audiences with its unique blend of drama, strategy, and intense competition. Throughout 'Big Brother 13', viewers were treated to fierce rivals, strategic maneuvers, and unforgettable moments that kept them on the edge of their seats. As the thirteenth season of this beloved reality television series, it offered fans a front-row seat to the fascinating dynamics and alliances formed within the house. With its mix of drama, gameplay, and unexpected twists, this season continued the tradition of providing an exhilarating and unforgettable television experience. If you want to know where the contestants of season 13 are, we've got you covered.
Where is Rachel Reilly Now?
Rachel Eileen Reilly Villegas has established herself as a versatile and dynamic figure in the American television industry, captivating audiences with her vibrant personality and unwavering determination. Best known for her appearances on various reality TV shows, she has proven herself multi-talented, excelling as a fashion designer, talk show host, actress, and the winner of the 13th season of 'Big Brother' in 2011. Rachel demonstrates her versatility and creative talent through various endeavors in the entertainment industry.
In addition to hosting the podcast 'The Secret Alliance,' where she provides valuable insights and engages in discussions about reality TV, Rachel expands her repertoire by appearing in television series such as 'Traitors' and 'Snake in the Grass.' Beyond her triumph in 'Big Brother,' her reality TV journey extended to 'The Amazing Race,' where she competed on two seasons alongside her husband, Brendon Villegas, achieving an impressive third-place finish on both occasions. Rachel also appeared on 'Snake In The Grass,' and 'Fear Factor.'
While her reality TV success is noteworthy, Rachel has also explored other facets of the entertainment industry. She has made recurring appearances on the Emmy Award-winning soap opera 'The Bold and the Beautiful' since 2010, showcasing her acting skills in the role of a waitress. Furthermore, Rachel embraced the world of musical theater, contributing her talents to the Hollywood production of 'The Real Drunk Housewives of San Fernando Valley,' a popular musical parody. In her personal life, she has been married to 'Big Brother' 12 contestant Brendon Villegas since September 8, 2012.
Where is

Porsche Briggs

Now?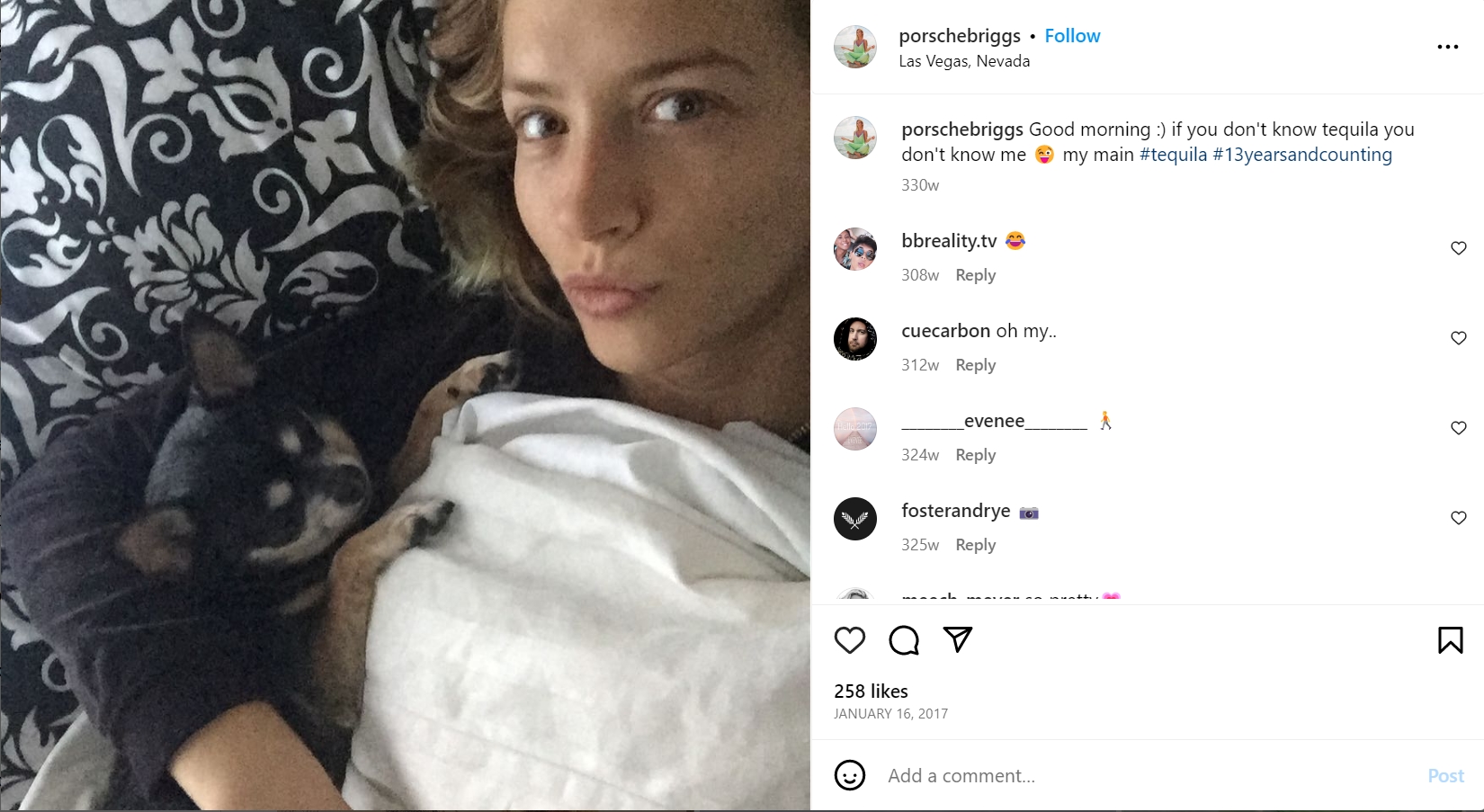 Porsche Lee Briggs emerged as the runner-up of the thrilling thirteenth season of 'Big Brother.' Hailing from Miami Beach, Florida, she showcased her charisma and determination throughout the competition, capturing viewers' attention and making it to the final two. Outside of her Big Brother journey, Porsche has pursued a career as a cocktail waitress, currently employed at The Lion Press Inc.
In her personal life, Porsche is happily married to Greg Jackson, and together they have been blessed with two beautiful children named Ari and Cayden. Her devotion to her family shines through as she embraces the joys and challenges of motherhood while balancing her professional endeavors. Porsche also believes in giving back to the community as she is a member of the Give Kids The World organization.
Where is

Adam Poch

Now?
Adam Poch, a versatile professional passionate about music, has made significant strides in his career and gained recognition for participating in 'Big Brother' 12. He currently serves as a Senior Account Manager at Memphis Record Pressing, where he brings his expertise and dedication to the forefront. Before this role, Adam held notable positions, including Associate Director of Inventory Management at The Orchard, Associate Director at RED Distribution, and Supply Chain Planning at Sony Music Entertainment.
Adam's educational background includes studying Marketing at Stockton University and attending East Brunswick High School. He hails from East Brunswick, New Jersey, and resides in Nutley. In his personal life, Adam is happily married to Fara Herzfeld Poch, and together, they share a fulfilling journey.
Where is Jordan Lloyd Now?
Jordan Lloyd, renowned as the winner of 'Big Brother 11,' has maintained her popularity in reality television. After her return on the 13th season, she ventured into various other reality shows, including 'The Amazing Race 16' and 'Marriage Boot Camp.' While achieving success on the small screen, Lloyd has stayed grounded and utilized her winnings to secure a home for her family in Waxhaw, North Carolina.
In 2009, Lloyd embarked on a romantic relationship with fellow 'Big Brother' contestant Jeff Schroeder. The couple relocated to Los Angeles in 2012 and took their engagement vows in 2014. Their marriage ceremony took place in March 2016, followed by the birth of their first child, Lawson Keith Schroeder, later that same year. The couple extended their family further with the arrival of their second child, Layton Sarti Schroeder, in 2018. Nonetheless, their relationship faced challenges as Lloyd battled post-partum depression following the birth of their first child, which tested their marital bond.
Throughout the journey, the 'Big Brother' alumna has endeared herself to audiences with her genuine and relatable personality, earning a special place in the hearts of reality TV enthusiasts. She even co-hosted the 'Home Life With Jordan' segment on RealPlayer SuperPass in the summer of 2010, alongside fellow 'Big Brother' alumna Chelsia Hart, providing insights into 'Big Brother 12' and engaging with fans.
Where is

Kalia Booker

Now?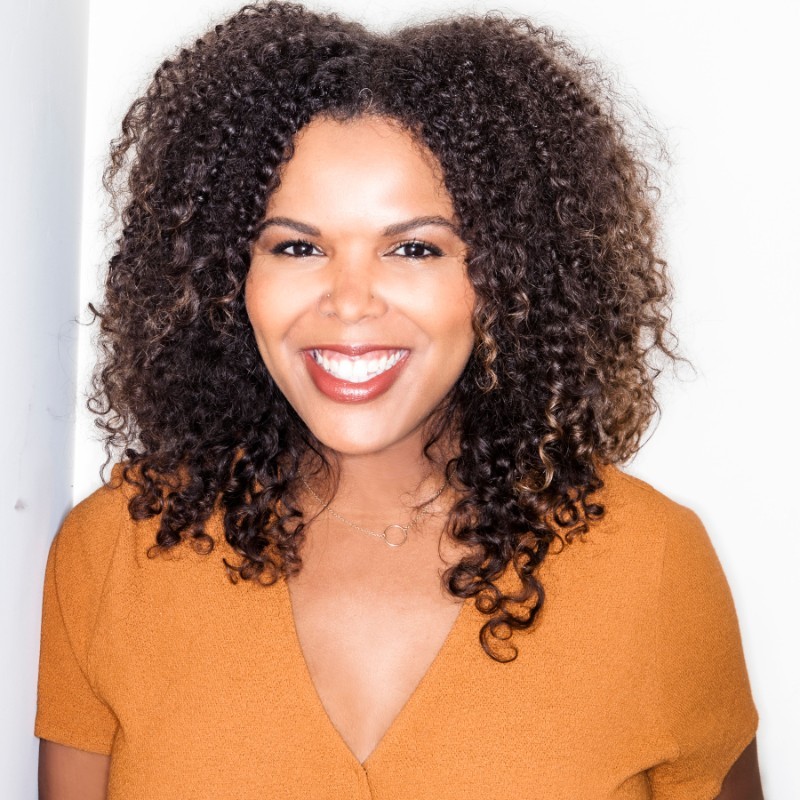 Kalia Booker King is an accomplished executive in the television industry, making significant contributions to the field. She is the Executive Vice President of Television at Proximity Media, a prominent production company. In her role, Kalia oversees and runs television series for Ryan Coogler's company, working under the Disney umbrella. Kalia's journey in the entertainment industry began at HBO, where she served as a Vice President for three years. With a solid educational background, she is an alumna of Spelman College, a renowned institution known for its commitment to empowering women and promoting excellence in education.
Where is Jeff Schroeder Now?
Jeff Schroeder has established himself as a prominent figure in the entertainment industry, gaining recognition as a television and online talk show host. Born on June 5, 1978, in Norridge, Illinois, he rose to fame as a contestant on the popular reality show 'Big Brother,' participating twice in the series. His success on 'Big Brother' led him to further reality TV adventures, including competing on 'The Amazing Race' and appearing on 'Marriage Boot Camp.'
Schroeder is a co-host on the widely watched daily entertainment and news program, 'Daily Blast Live,' which is distributed by Tegna Inc. This role allows him to connect with a broad audience and showcase his hosting skills. Schroeder and his wife, Jordan Lloyd, another former 'Big Brother' contestant, have also built a substantial following on YouTube. Together, they run a successful YouTube channel with over 48k subscribers, sharing glimpses of their family life.
As proud parents of two sons, Layton and Lawson, Schroeder and Lloyd regularly document their experiences on social media and their YouTube channel, deepening their connection with fans. Schroeder's engaging personality, combined with his extensive experience in the entertainment industry, positions him as a rising media personality with a promising future ahead.
Where is Daniele Donato Now?
Daniele Donato, the daughter of Evel Dick, initially entered the 'Big Brother' house in 2007 for the eighth season and later returned for subsequent seasons, leaving a lasting impression with her competitive spirit and strategic gameplay. Beyond her involvement in 'Big Brother,' Daniele made guest appearances on several TV shows, including 'Reality Obsessed' and 'Power of 10.' She also shared her insights and experiences on 'Big Brother' through interviews on Entertainment Tonight.
During her time in the 'Big Brother' house in season 13, Daniele developed a close friendship with Dominic, which eventually blossomed into a romantic relationship after the season concluded. Their bond grew stronger, and in August 2012, the couple got engaged. They exchanged vows on January 19, 2013, in Huntington Beach, California, defying expectations as they had started as friends on the show.
Daniele and Dominic's journey continued to evolve as they welcomed their first child together. In February 2018, they announced their pregnancy, and their daughter, Tennessee Autumn, was born on August 20, 2018, coinciding with Daniele's birthday. Today, they cherish their shared journey from 'Big Brother' to building a fulfilling life together, thriving as a family.
Where is Brendon Villegas Now?
Brendon Josef Villegas has made a lasting impact on reality television, leaving an indelible mark on viewers. Hailing from Riverside, California, Brendon rose to prominence through his notable appearances on the American edition of 'Big Brother' and his thrilling participation in 'The Amazing Race.' Alongside his television ventures, he showcases his intellectual prowess as a Ph.D. candidate in biomedical physics at the University of California, Los Angeles, highlighting his academic achievements.
During Brendon's captivating journey on 'Big Brother,' he chose a heartfelt moment to propose his fellow contestant, Rachel Reilly, on Valentine's Day 2011. Their love story continued to blossom, culminating in their joyous wedding on September 8, 2012. The beautiful celebration of their union was even broadcast as a special holiday wedding on the WeTV Network, allowing fans to share in their happiness.
Expanding their family, Brendon and Rachel welcomed their first child, a lovely daughter named Adora Borealis Villegas, on April 8, 2016, adding immeasurable joy to their lives. Their excitement grew even further when they announced the forthcoming arrival of their second child on May 10, 2020. Finally, on November 11, 2020, their son, Adler Mateo Villegas, was born, completing their loving family.
Where is Dick Donato Now?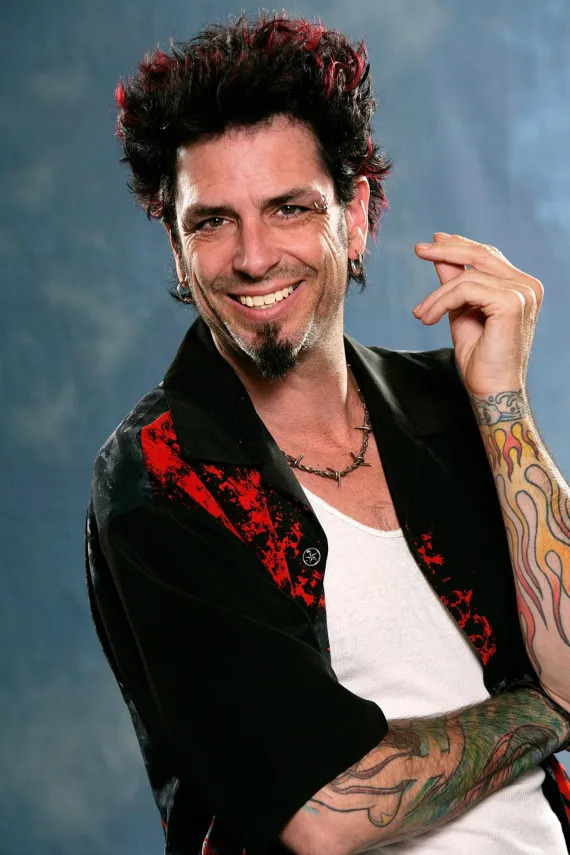 Richard Louis Donato, better known as Evel Dick, is a notable figure in the entertainment industry. Hailing from Los Angeles, California, he has made a name for himself as a bar manager and podcaster. Evel Dick rose to prominence after winning the eighth season of the hit reality show 'Big Brother.' His victory was particularly remarkable as, at 44, he became the oldest winner in the show's history.
What sets Evel Dick apart is his unique connection to the show. His daughter, Daniele Donato, also participated in 'Big Brother' and managed to secure one of the show's top prizes. This made them the only family pair in the history of 'Big Brother' to achieve such success. In the thirteenth season, Evel Dick returned to the show as a team with his daughter but unfortunately had to leave during the first week due to personal reasons.
In 2014, Evel Dick shared a deeply personal revelation with the public. He disclosed that his departure from 'Big Brother' was a result of testing positive for HIV. Despite this challenging circumstance, Evel Dick has remained resilient and active in the entertainment industry. He has embraced podcasting as a platform to share his experiences and perspectives, garnering a substantial following.
Where is Lawon Exum Now?
Lawon Exum, an accomplished entertainment and news media director, is currently making a significant impact in the industry. Working at RespectAbility, a prominent organization, Lawon leads the Entertainment Media and News team, overseeing its operations. His role involves building strong relationships within the media industry to combat stigmas and create more opportunities for people with disabilities, enabling their full participation in the community.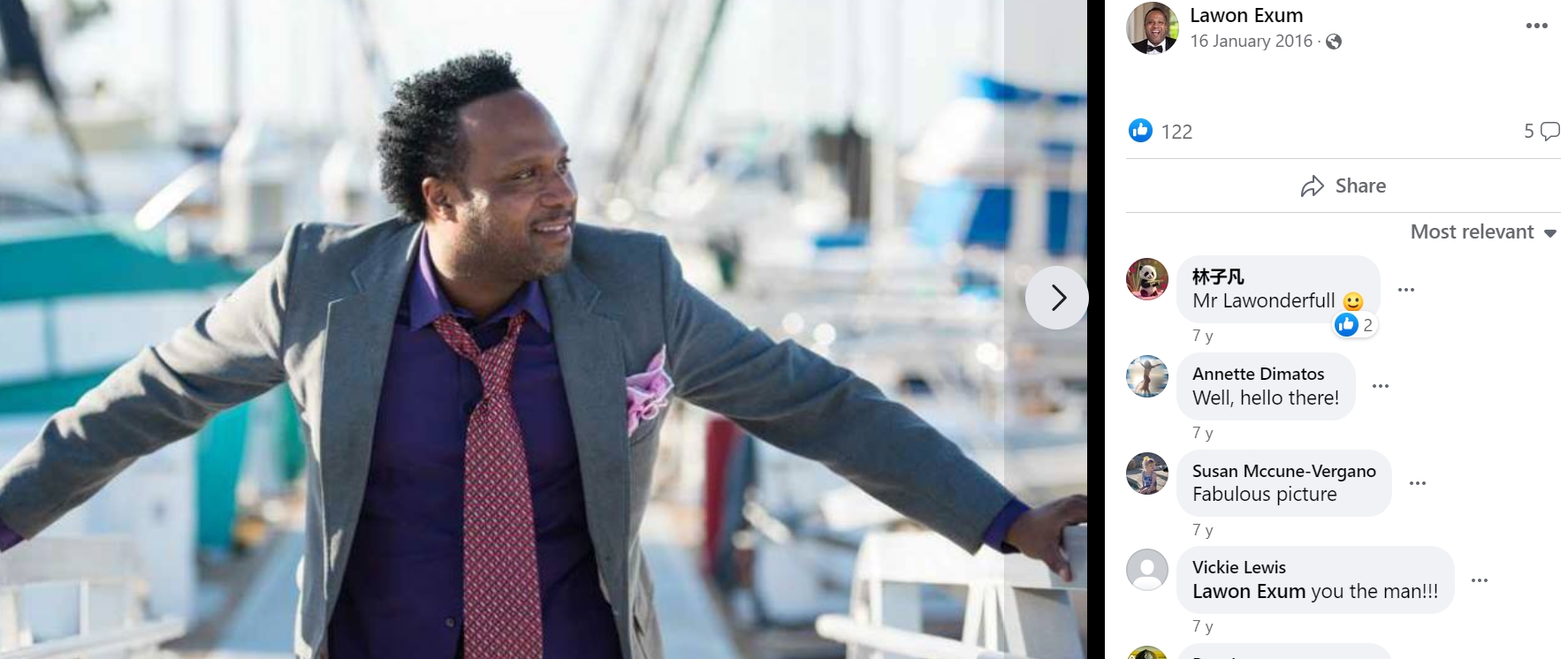 Before his current position, Lawon served as an associate producer at WBNS-TV, where he honed his skills and contributed to various projects. With his expertise and dedication, he made valuable contributions during his tenure. While Lawon is recognized for his involvement in the entertainment industry, particularly for his appearances in 'The Sex Trip' and 'Big Brother: Over the Top,' he maintains a private personal life and has not publicly shared details about it. Lawon's commitment to advancing opportunities and fighting stigmas demonstrates his passion for empowering marginalized communities. Through his work, he continues to shape the landscape of entertainment and news media, striving for inclusivity and equal representation.
Where is Dominic Briones Now?
Dominic Briones, an accomplished estate manager and business owner, has made a name for himself in Newport Beach, California. As the owner of Dominic Phillip Photography, he brings his creative vision to life through his photography ventures. Dominic's educational background includes studying at Fort Hays State University, which equipped him with the skills and knowledge necessary for his successful career. On a personal note, Dominic has been happily married to Daniele Donato since January 19, 2013. Their love story blossomed during their time on 'Big Brother,' where they met and formed a strong connection.

The couple celebrated their marriage with a beautiful wedding ceremony. In 2018, their joy multiplied when they announced the arrival of their first child, Tennessee Autumn, sharing the news with their followers on social media. This precious addition to their family brought immense happiness and fulfillment to their lives. Adding to their blessings, Dani and Dominic welcomed their second child, a baby girl, on November 19, 2021, further expanding their loving family.
Where is Cassi Colvin Now?
Cassi Colvin, a talented actress, was born on July 5, 1985, in Dallas, Texas, USA. She has made a name for herself in the entertainment industry through her remarkable performances in various TV shows and films. Known for her roles in popular shows like 'The Bold and the Beautiful,' 'Undateable,' and 'Open Marriage,' Cassi's acting skills have captivated audiences. She has also been involved in upcoming projects such as 'Old Nevada,' where she will portray the character Pauline in an episode currently in pre-production.
Additionally, Cassi has recently completed work on the film 'Silent Thunder.' In 2021, Cassi appeared in the movie 'Last Night on Earth,' portraying the character Abby. She has also showcased her talent in other notable productions like 'Rogue' and 'Elements of Matter.' Furthermore, Cassi had a guest appearance on the TV series 'All Rise' as Hayley Halliwell and appeared as Alanna in an episode of 'All Wrong. While she has established herself as a successful actress, she has maintained a private personal life. Instead, Cassi has chosen to keep the focus on her professional endeavors and acting career.
Where is Keith Henderson Now?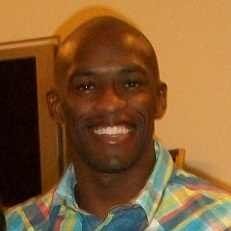 Keith Henderson is an experienced HR professional currently serving as the Director of Human Resources in an educational leadership role. With over 20 years of dedicated service in the field, he has been instrumental in managing the HR functions within an education management setting. Based in Bolingbrook, Illinois, Keith has demonstrated a strong commitment to his role, ensuring effective HR practices and policies are in place to support the organization's mission and goals. He brings a wealth of expertise in areas such as talent acquisition, employee relations, performance management, and professional development. Keith has kept his personal life under wraps to prevent unnecessary media attention.
Read More: Big Brother Season 12: Where Are They Now?